New moms take note! You'll love these 129 nature names for boys. These earthy names are unique, uncommon and cool for your precious little guy.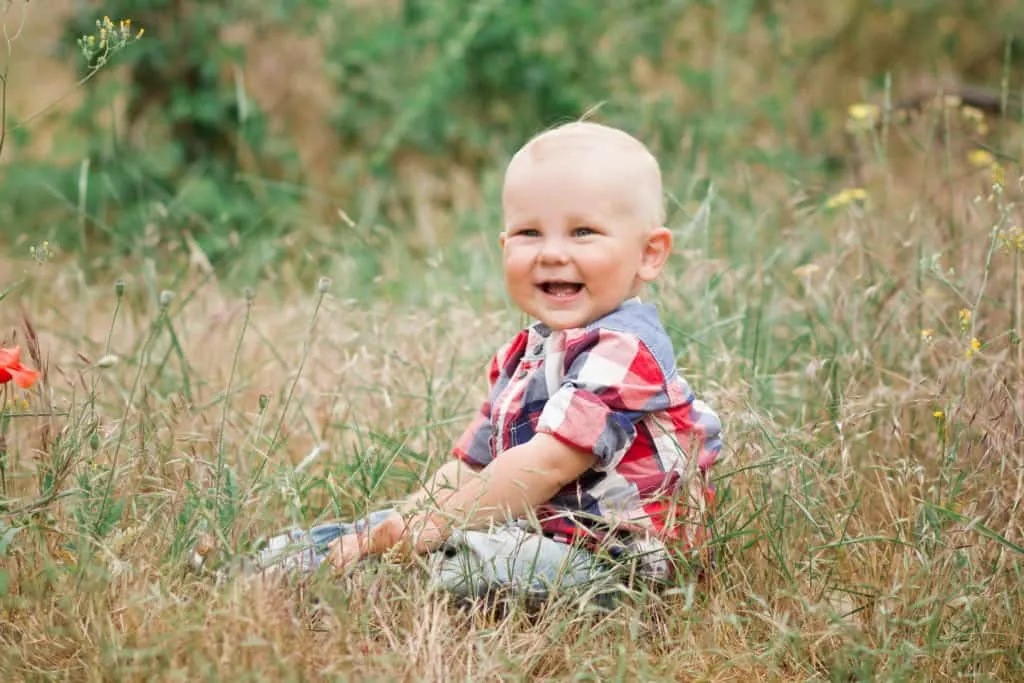 We love the outdoors and we love a good baby name around here. So we've decided to combine these two favorites into an ultimate list of nature boy names (complete with meanings and origin).
These adorable earthy names are the perfect way to celebrate the new life you'll bring into the world. Whether you're on the hunt for a first name, middle name or both, you'll find great inspiration from this ultimate nature names guide.
While we've included several uncommon nature names for boys like Aloe, Caster and Kaede, you'll also find some great popular names if you want something more traditional. Bentley and Reed are two of our favorite popular names you probably recognize.
If you're an outdoorsy mom, then definitely keep scrolling for all 129 names! And if you like nature-inspired names, you'll love these magical fairy names for boys and girls!
RELATED: 171 Seriously Handsome Boy Names with Meanings
What are Earthy Names or Nature Boy Names?
This list includes names inspired by anything and everything you'd find in nature: trees, streams, meadows, you name it!
Each name is listed with it's meaning so you'll know the exact inspiration for the name as well as where in the world the name originated.
If you're a lover of nature, you'll be able to select a name specific to your favorite features and locations on our beautiful planet!
You can also find name meanings here, for any names you like that are not on this list.
No Flowers?
We didn't include any flower inspired names on this list because we actually have an entire post devoted them.
We thought each of the flower names we discovered were especially unique and deserved their own dedicated post!
You can read all our favorite flower names for boys here!
129 Nature Names for Boys with Meanings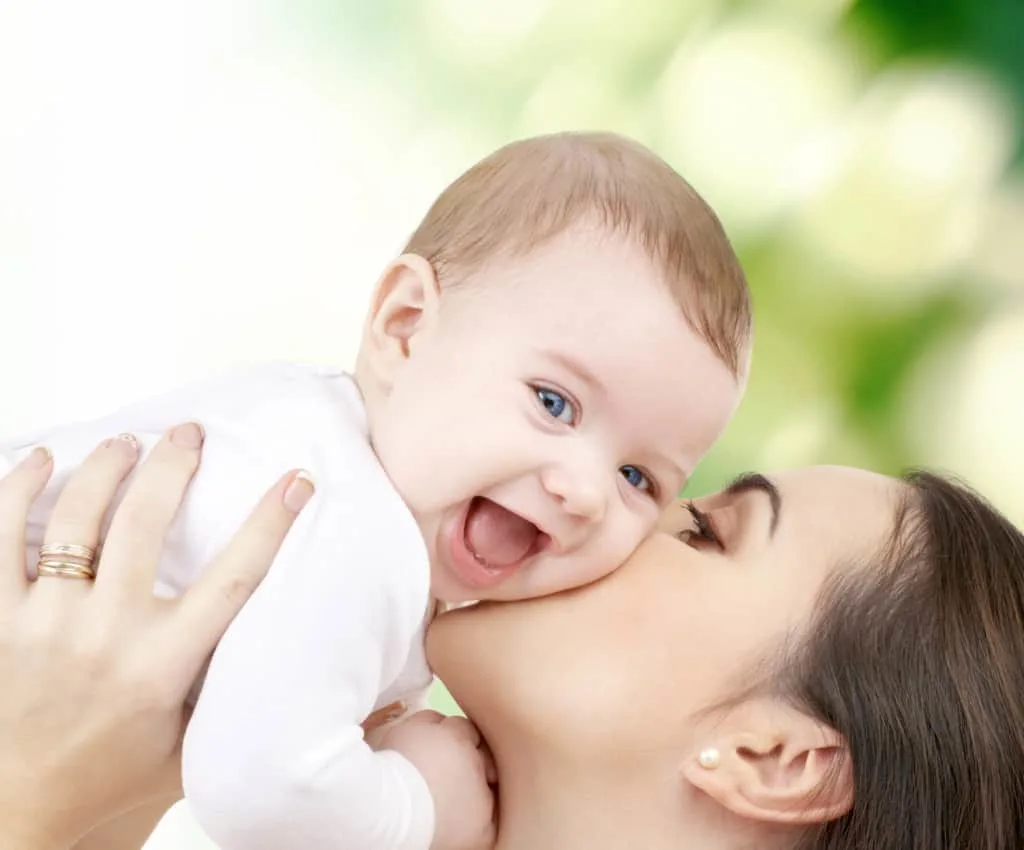 RELATED: 170 One Syllable Boy Names (for First or Middle Names)
So here they are, the best nature inspired names for boys!
A
Acer | Latin botanical name for Maple tree – Latin
Acker | Meadows of oak trees – English
Acton | Village with oak tree – English
Adair | Oak tree ford – Scottish, Irish
Alamo | Poplar tree – Spanish
Alani | Orange tree – Hawaiian
Alder | Tree name; old – English
Aloe | Succulent plant – English, Latin, Italian
Ambrose | Immortal – Latin
Amir | King, ruler, treetop – Arabic, Hebrew
Arbor | Tree – Latin
Ash | Ash tree – English
Ashton | Ash trees place – English
RELATED: Plan the Perfect Boy Baby Shower!
B
Balsam | Nature name – English
Banyan | The God tree – Indian
Barkley | Where birches grow – Barkley
Basil | Regal – Greek
Bay | Berry – Latin
Bentley | Meadow with coarse grass – English
Bergamot | Bergamot plan – English
Birch | Tree name – English
Bjarki | Birch tree – Icelandic
Bonsai | Tree name – Japanese
Bramble | Blackberry shrub – English
Bray | Marsh; place name – Irish from French
Briar | A thorny patch – English
Bromley | Meadow where broom grows – English
Bud | Blossom – English
C
Calhoun | From the narrow forest – Irish
Castor | Pious one; plant – Greek
Cedar | Cedar tree – English, French, Latin
Cheney | Oak tree – French (you could also use Chaney which is the English derivative of the name)
Coleus | Tropical evergreen plant – English, Latin
Coriander | Bed bug – Greek
Cornel | Tree name – Latin
Cosmo | Order, beauty; plant name – Italian from Greek
Cullen | Holly tree – Irish
Cypress | Botanical name – Greek
D
Danner | Dweller near the fig tree – German
Darragh | Oak tree – Irish
RELATED: Creative Gender Reveal Ideas
E
Eilon | Oak tree – Hebrew
Elan | Tree – Hebrew
Ellery | Island with elder trees – English
Elm | Red, brown – English, German, Norse, Danish
Elmore | Moor with elm trees – English
Elwood | Elder tree forest – English
Eoghan | Born of the yew tree – Irish Gaelic
Evergreen | Tree name – English
F
Fennel | Vegetable and herb name – English
Figueroa | Fig tree – Spanish
Forrest | Dweller near the woods – English
G
Gardner | Keeper of the garden – English
Garland | Word name – English
Gelso | Mulberry tree – Italian
Glenn | Valley – Scottish
Green | Color name – English
Grover | Lives near a grove of trees – English
Gwydion | Born of trees – Welsh
H
Hadley | Heathery fiel – English
Hawthorne | Lives where the hawthorn hedges grow – English
Hazelton | Settlement near hazel trees – English
Hedley | Heather field – English
Hemlock | Tree name – English, Greek
Herb | Bright army – German
Heywood | Guardian of the hedged enclosure – English
Hideki | Bright tree – Japanese
Huckleberry | Word and literary name – English
Huon | Huon river pine; Tasmanian tree name – Australian English
Hyacinth | Blue larkspur, special tree – Greek
I
Indigo | Indian dye – Greek
Ivo | Yew wood, archer – German
RELATED: Long Distance Gender Reveal Ideas
J
Javor | Maple tree – Serbian
Juniper | Young; tree name – Latin
K
Kaede | Maple tree – Japanese
Kale | Vegetable name – English
Kauri | Tree; deer – Maori, Finnish
Kingsley | King's meadow – English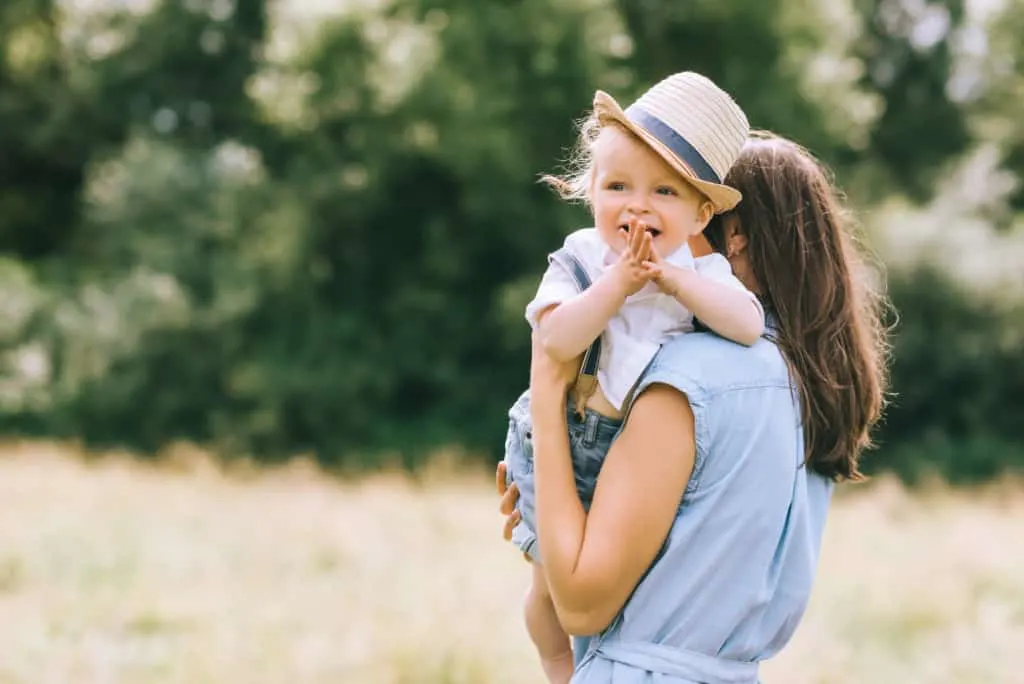 RELATED: 19 Extra Special Leap Year Baby Names for 2020
L
Leaf | Nature name; heir – English, from Scandinavian
Leighton | Meadow town – English
Lennox | Elm grove – Scottish
Linden | Linden tree hill – English
Lizar | Ash tree – Basque
M
Mandrake | Species of plant – English, Latin
Marlow | Driftwood – English
Moss | Descendant of Moses – English
N
Naim | River with alder trees; happy – Scottish, Arabic
Nash | By the ash tree – English
Nima | Margosa tree – Hebrew
Noyce | Walnut tree – English
O
Oak | Tree from the genus Quercus – English
Oleander | Botanical name; an evergreen tree – Greek
Olivier | Olive tree – French
Oren | Laurel or pine tree – Hebrew
P
Perry | Dweller near a pine tree – English
Phyllon | Leaf – Greek
Pine | Nature word name – English
Q
Quennel | Dweller at the little oak tree – French
Quince | Applelike fruit – Latin
R
Reed | Red-haired; grass-like plants that grow in wet places – English
Rowan | A tree with red berries; little redhead – Scottish, Irish
Rue | Herb name – French
Rye | Nature word name; cavalryman, messenger – English
S
Sage | Herb; wise and knowing – Latin
Salix | Botanical name – Latin
Salton | Place in the willows – English
Selby | From the willow farm – English
Sheldon | Steep-sided valley – English
Sherwood | Bright forest – English
Silas | Wood, forest – English from Latin
Sorrel | Reddish brown, botanical name – French
Spruce | Tree name – English
Sylvan | Wood, forest – Latin
T
Tamir | Owner of many palm trees – Hebrew
Tarragon | Herb name – Latin
Thistle | Botanical name – English, Scottish
Thorne | Thorn thicket – English
Thyme | Nature name – English
Tilden | Fertile valley – English
Tomer | Palm tree – Hebrew
U
Udell | Yew-tree valley – English
Urki | Birch tree – Basque
V
Valerian | Strength, health – Latin
Vernon | Place of alders – English
W,X
Walden | Valley of the – Welsh English
Wilford | Willow ford – English
Willoughby | Farm near the willows – English
Y,Z
Yarrow | Herb name; rough stream – English
How Adorable are these Nature Inspired Names for Boys?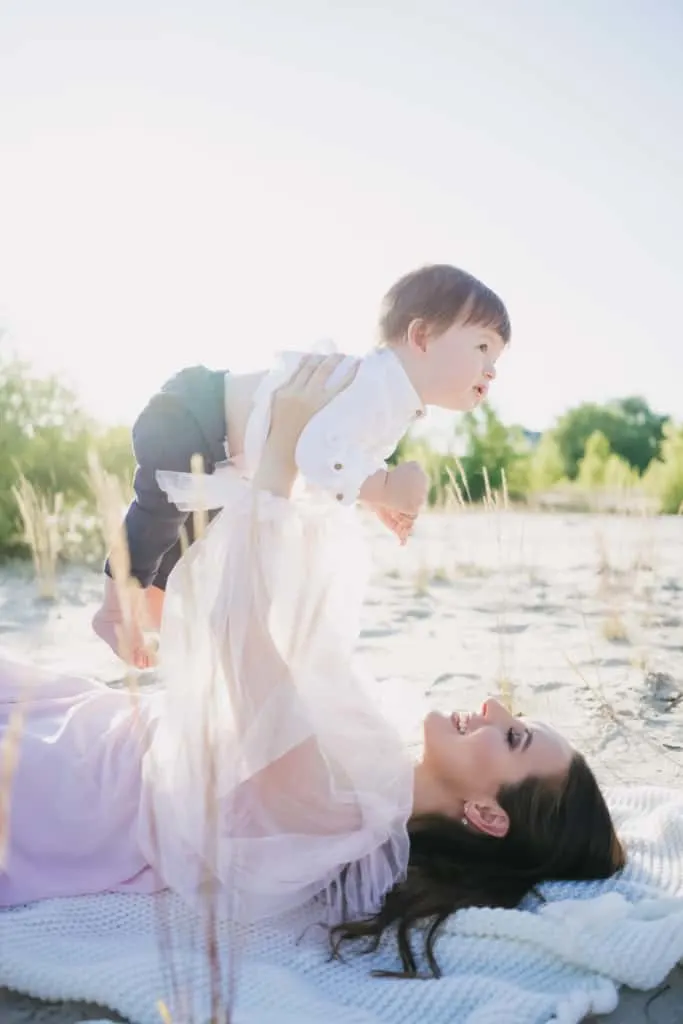 RELATED: 101 Joyful Christmas Baby Names for Girls + Boys
These nature inspired names are so fun and so cute! We loved putting this list together and hope you found some gems to add to yours.
Be sure to save this post to your Pinterest board for baby names and pass them along to your mom friends, too!
Want More Names?
We've got even more awesome baby names to share! If you loved this list, you'll really enjoy these 63 awesome One Syllable Unisex Names and these adorable Uncommon Baby Boy Names.
Not sure if you're having a boy or girl? Check out these beautiful strong girl names and two-syllable girl names!
And don't forget to save these to your Pinterest for later!
Other baby posts you will love: