It's the most wonderful time of year, and the holiday season has me thinking about all of the Christmas baby names I start noticing around this time.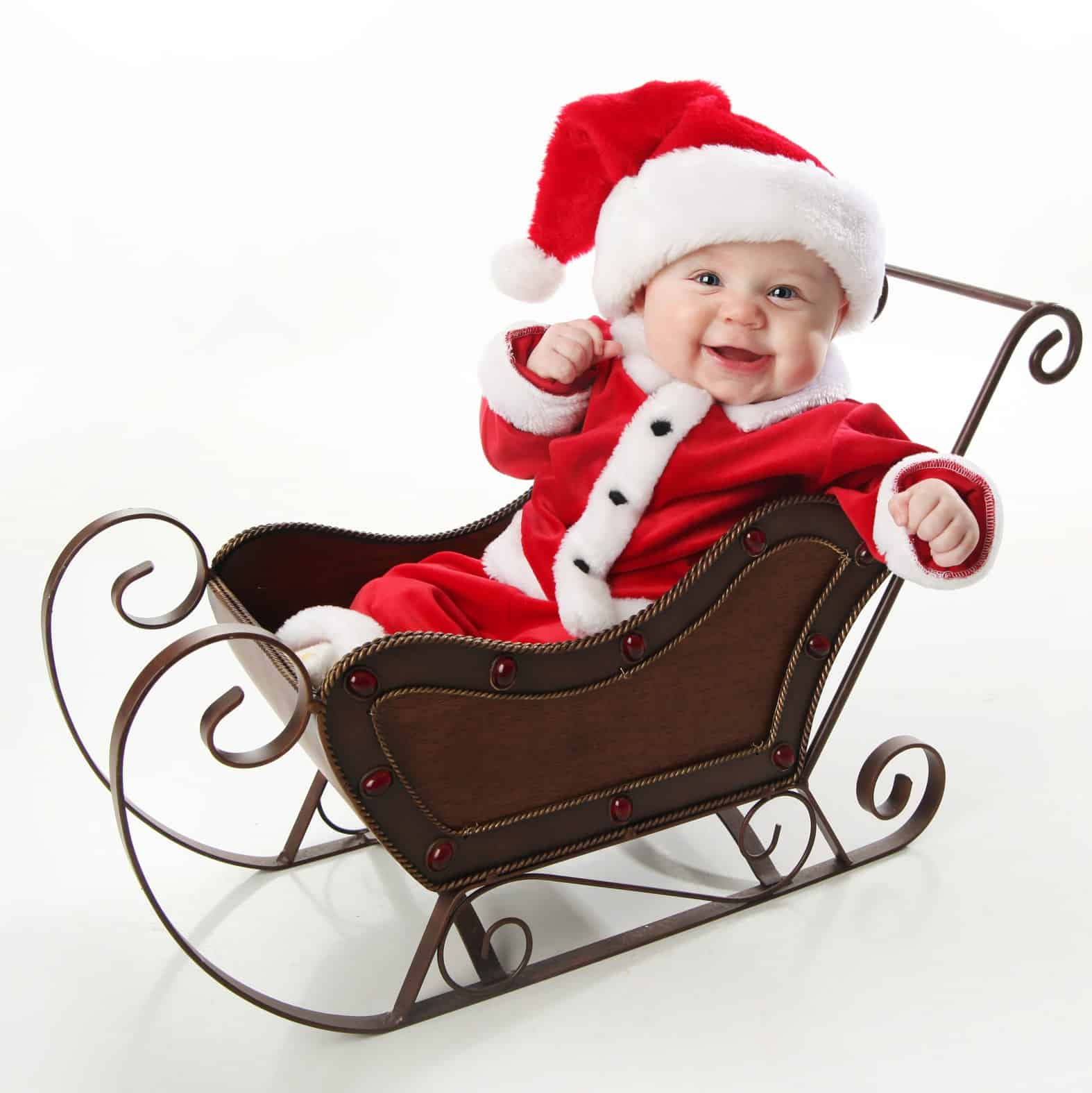 Whether it is actual children, or just a really neat name, part of a song, or the name of Christmas related item I hear, there is a unique set of merry little holiday names that bring a bit of extra joy any time of year!
Joy to the World: Christmas Baby Names
If you are lucky enough to be expecting during the Christmas season, you may want to give your new baby a name that has extra meaning; especially if you love Christmastime.
Now these names don't have to be reserved just for babies born around Christmas, they make a great choice for anyone who loves celebrating it and the reason for the season. But they are especially great for December babies!
While some of the baby names that are Christmas inspired might seem a little more uncommon than others, there are many names on the list that you are probably very familiar with and maybe just didn't know it had a special meaning.
Check out some of our favorites below, and if you are searching for the perfect Christmas gifts for babies, check this post out too!
Christmas Names for Baby Girls
Angela/ Angelina /Angeline – messenger
Angelica /Angelique – of the angels
Arella/ Arela – angel, messenger
Aster /Asteria – star
Avery – elf counsel
Bliss – supreme happiness
Carol – for its festive connection with Christmas carol
Christabel /Christabella /Christabelle /Christelle /Christen – follower of Christ
Christiana /Christie /Christina /Christine /Christy – follower of Christ
Christmas – Christ's mass
Dora – gift
Eve/Eveleen – life
Estelle /Estella /Estie – star
Faith – confidence
Gloria /Glory
Hollisha – Christmas born
Holly
Hope
Ivy
Izydora – gift
Joy – jubilation
Krista /Kristal /Kristle /Kristy /Kristiana – follower of Christ
Latasha – Christ's birthday
Mary – Mary, mother of Jesus
Matana – gift
Nataliya /Natasha /Nathalie – Christ's birthday
Natalee /Natalie – Christ's birthday
Nattie – gift of God
Neve – radiance, bright
Nevada – snow-covered
Noella /Noelle /Noellia – day of birth
Roxanne /Roxie /Roxy – star, bright
Snow
Star
Stella – star
Tasha /Tashia /Tosha – Christ's birthday
Tea /Teddy – gift of God
Virginia – festive connection – Yes Virginia, there is a Santa Claus!
Winter
Festive Christmas Names for Baby Boys
Angel /Angelo – messenger
Avery – elf counsel
Bennett – Blessed
Casper/Caspar – one of the magi
Christian – follower of Christ
Doron – gift
Jasper /Jaspar – version of the name Casper
Jesse – God's gift (Hebrew)
Jon /Jonathan – God has given
Joseph – Mary's husband
Kris – festive connection to Kris Kringle
Mathias /Matt /Matthew – gift of God
Nate /Nathan /Nathaniel– gift of God
Noel – French for Christmas; also means day of birth
Nicholas /Nick – festive from Saint Nick, or Saint Nicholas….later Santa Claus
Sterling – little star
Teddy – gift of God
Theo /Theodore – gift of God
Wynter – winter
Zane – gift from God
Stuck on choosing a name for your baby?
One of the most fun, and yet sometimes most aggravating things about being pregnant is choosing a name. Once you find out you are pregnant, you will start to notice names everywhere.
Not only will you be interested in other babies now, but you will also be interested in knowing what their names are, how many kids have them, and which ones you want to steer far away from. You'll try them out, see how they roll off the tongue, and quickly discard some less than ideal ones!
Chances are, you will visit baby name sites and choose a favorite name; only to be replaced with a new favorite a few days later. Eventually, one will feel right and it won't be replaced.
Once you think you've reached a decision, write your baby's name on paper to see how it looks and then, just for baby's sake, make sure your baby's initials don't spell something like that might end up looking a bit unfortunate!
If you are struggling with where to start, (or are in a last-minute rush to find a name you agree on…no judgment there!) give these festive names a try! 
Be sure to Pin this to refer back to and share it with your friends who are expecting their own little special bundles around Christmas!