This post is sponsored by Savings.com and contains commissioned affiliate links.
Brr! It is getting cold out there. Kids need coats to survive the chill and yet it seems like the grow out of sizes before the season even truly starts.
This is a great deal you are going to want to jump on right away to either get a new coat for winter or to buy ahead to avoid over paying when they grow out of their current coat!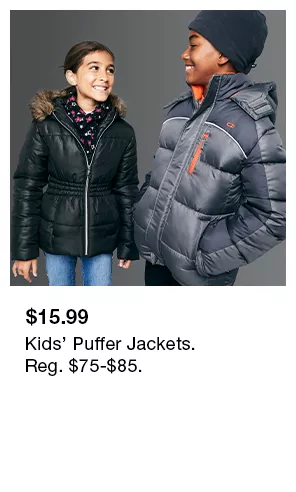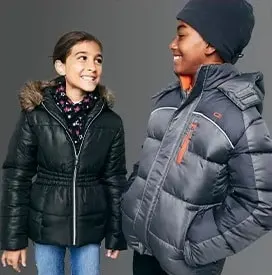 There are lots of color and size choices available and some even come with a free hat or scarf. The sale goes through 11/26 but at this price they are going to go fast so be sure to check them out ASAP!
To make it even better, there is FREE SHIPPING with orders with a $25 purchase!
Here are a few that stuck out to me.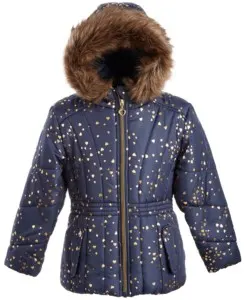 S Rothschild & CO Little Girls Hooded Foil-Print Jacket With Faux-Fur Trim $15.99 | I love the detail at the waist and the faux fur would definitely help keep their face extra warm.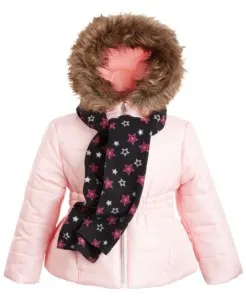 S Rothschild & CO Toddler Girls Hooded Jacket with Faux Fur Trim & Scarf $15.99 | Isn't it great that the scarf is included?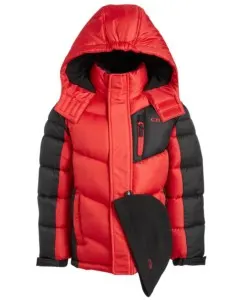 CB Sports Toddler & Little Boys 2-Pc. Puffer Jacket & Hat Set $15.99 | I love how this coat has the wide flap for covering the face from wind chill!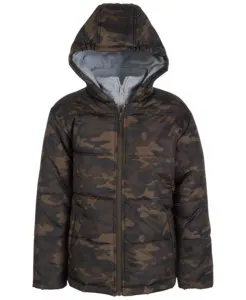 S Rothschild & CO Big Boys Hooded Puffer Jacket with Sweatshirt Bib $15.99 | The Sweatshirt detail of this jacket is something I want in my own. How cozy would that be while playing outside?
Remember, the sale ends November 26, 2019 so be sure to head over to Macy's to check out all of the $15.99 Puffer Coat options!