C'est Magnifique! This massive list of French Boy Names has the perfect mix of names that are interesting, old-fashioned, and as cute as can be! You'll love these 122 french baby names for a unique first or middle name for your bébé garçon—baby boy.
We love being the ultimate resource for cute baby names. So, after a bit of research, we knew we had to include these adorable French boy names in our growing archives.
Each of these names rolls off the tongue in a suave and sophisticated way, making it easy to find a popular or more rare french name for a boy that both modern and traditional moms will love.
Be sure to also check out our list of beautiful French girl names if you are having twins, or are not sure of the gender!
What are Good French Names?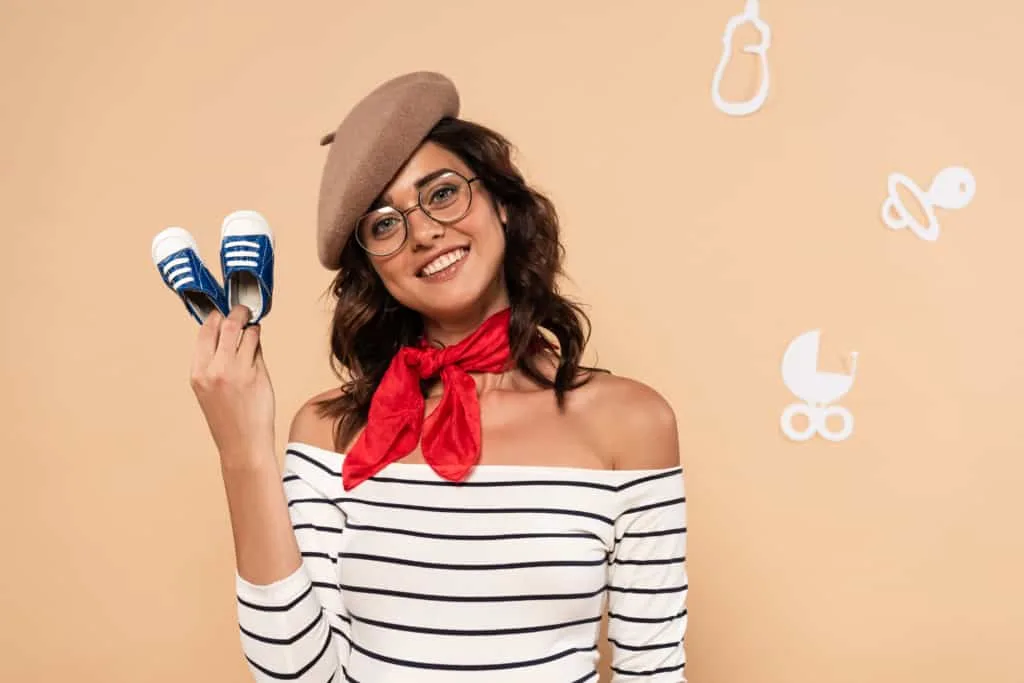 RELATED: 170 One Syllable Boy Names (for First or Middle Names)
A good French name that is universally cute can come from a surname like these: Autry, Decartes and Denver.
They can also be different spellings or pronunciations of an American name like, "Lyon vs Lion", "Croix vs Croy" and "Coty vs Cody".
Here are some of our favorite rare baby names from France that work great as a first or middle name: Dax, Gabin and Lowell.
Cute, right?!
And a few of our favorite, more recognizable names from this list are Gage, Harvey and Chandler. These are names you've seen before but are still a little more uncommon.
As you'll see, EVERY name on this list is an incredible find!
RELATED: Boy Baby Shower Ideas
French baby name meanings
We work hard to include the meanings for each name on our baby names lists! This extra information can make the choice of a name more purposeful, or even help you break a tie between two great options.
When choosing a baby name that may be more popular in a foreign country as opposed to at home, people are going to be intrigued by the name and will almost certainly ask where it came from and for the meaning.
French names could also be a great way to create your own unique version of something more common here in the U.S (or wherever you are from). Instead of focusing first on the name, you could also browse the meanings to find something similar to what you might be considering currently, and see how the foreign equivalent fares against your current list of baby names.
But even if just a cute side note, a name's meaning is fun to know, so why not share!
(With origins in mind, we do typically include name origins on our lists as well. But because each of these names is French inspired, we didn't need to add those here!)
122 of The Cutest French Boy Names with Meanings
So, here they are! The cutest ever French names for boys! The name itself is in bold, and the meaning follows.
A
Algernon | Mustached man
Aramis | French literary name
Armel | Bear prince
Autry | Noble strength
B
Baptiste | Baptist
Barbeau | Fisherman
Bayless | Bailiff
Beau | Handsome
Beauchamp | The beautiful field
Beauregard | Beautiful gaze
Blaisot | To lisp, stammer
Bouvier | Herdsman
Breton | From Brittany
Burke | From the fortress
C
Cable | Rope
Cabot | To sail
Chandler | Candle maker
Cheney | Oak tree (this great name also appears on our list of earthy Nature Boy Names)
Chaplin | Clergyman
Claiborne | Boundary with clover
Corentin | Tempest, hurricane
Coty | French surname
Croix | Cross
Curtis | Courteous, polite
D
Dabney | From Daubigny
Darrell | Dear one, beloved
Daumier | French artist name
Dax | French place name
Decartes | Dweller at the outskirts of town; French surname
Delano | From the forest of nut trees; French surname
Delmore | Of the sea
Delroy | Servant of the king
Denver | Green valley or from Anvers; French place name and surname
Deveraux | Riverbank
Diggory | Lost one
Dougray | French surname
Drury | Dear one, sweetheart
Dumas | On the little farm
Duvall | Of the valley
E
Érasme | Beloved, desired
Étienne | Garland, crown
F
Favre | Ironworker
Florin/Florent/Florentin | Flowering
Forest | Woodsman or woods
Fort | Strong
G
Gabin | Of Gabium
Gable | Triangular feature in architecture
Gage | Oath, pledge
Garnet | Pomegranate; jewel name
Garson | To protect
Gaston | The foreigner, the guest
Gervais | Skilled with a spear
H,I
J,K
Jacques | Supplanter
Jeter | Surname
L
Lacrosse | The cross
Lafayette | Faith
Lancelot | Servant
Landry | Ruler
Lanier | Wool worker
Laramie | Canopy of leafy boughs
Lebron | Brown-haired one
Leroy | The king
Lowell | Young wolf
Lyon | Lion
M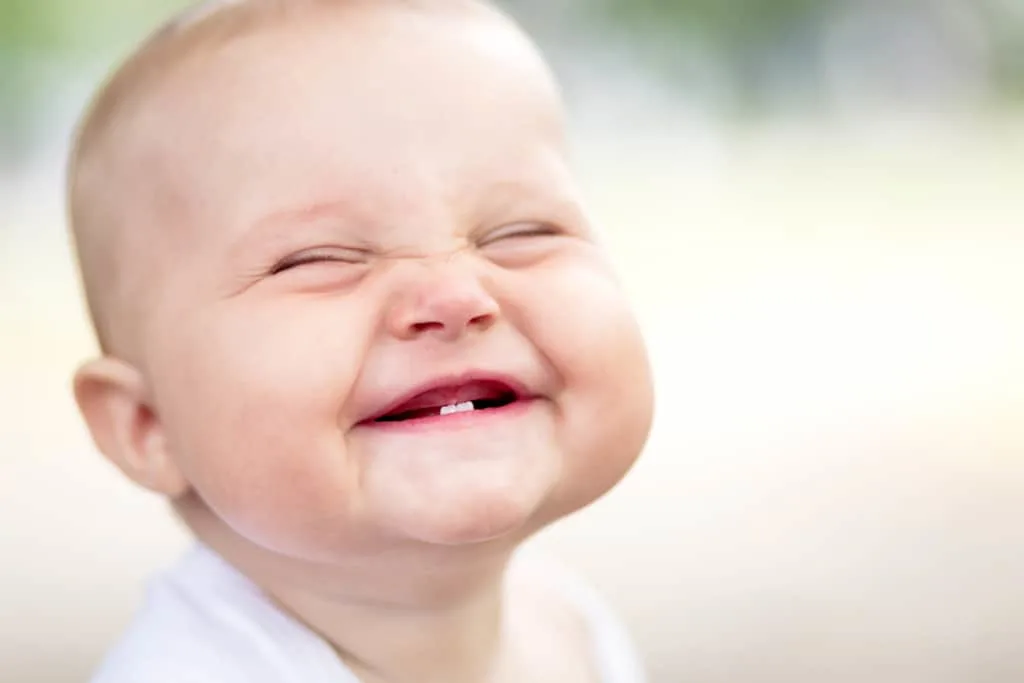 RELATED: Uncommon Baby Boy Names for 2020 (with Meanings!)
Mael | Chief or prince
Mailer | Enameller
Maison | French word name
Mars | Roman god of war
Marshall | One who looks after horses
Mercer | French occupational name
Montague | Pointy hill
N
Nazaire | French place name
Noel | Christmas
Nouvel | New
O
P
Pacome | Of strong nature, pacifier
Page | Page attendant
Parc | Park
Paris | French place name
Parish | Ecclesiastical locality
Pascale | Passover
Percival | One who pierces the valley
Percy | French surname
Philippe | Lover of horses
Picard | From Picardy
Platt | Flat land
Prewitt | Brave little one
Proust | French literary name
Q
Quain | Clever, quick
Quennel | Dweller at the little oak tree
Quincy | Estate of the fifth son
R
Ranger | Forest guardian
Regis | Kingly
Remy | Oarsman
Rene | Reborn
Renon | To make famous
Roy | King
Russell | Redhead, fox-colored
S
Salinger | Surname
Sorrel | Reddish brown; botanical name
Spencer | Keeper of previsions
Squire | Esquire
T,U
Talon | Large claw of a bird of pray; French word name
Terrance | Smooth; Roman clan name
Thayer | French variation of Taylor
Thoreau | French surname and literary name
Toulouse | French place name and surname
Toussaint | All saints
Travis | Tollgate-keeper
V
Vallis | From Wales
Vardon | Green knoll
Vere | Alder English from
Vermont | Green mountain
Verrill | Honest
Villiers | Town-dweller
Vitus | Life
Vrai | True; French word name
W,X
Y,Z
Yannick | God is gracious
Yves | Yew wood
Sweet French nicknames for boys
If you have a little man with the perfect French name, then it seems natural to add in a few nicknames or terms of endearment to add to your vocabulary as well. Some of our favorites include:
Je t'aime | I love you
Mon fils | My boy
Mon petit chéri | My little darling
Mon beau | My beautiful one
Mon petit coeur | My little heart
For even more, check out this great post for a mini french lesson in love names!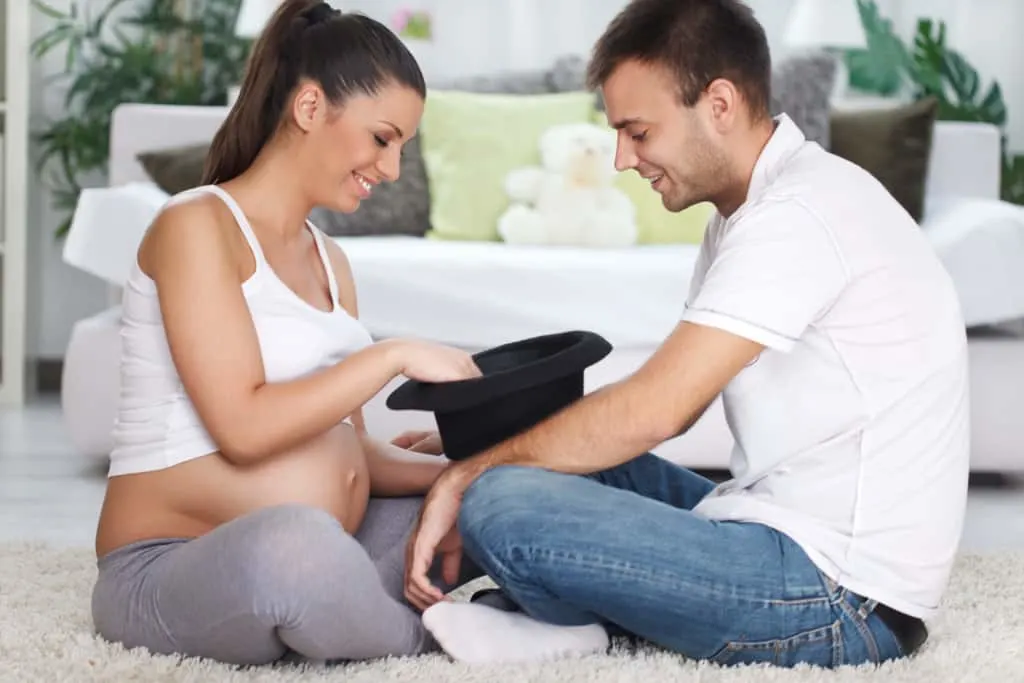 RELATED: 19 Extra Special Leap Year Baby Names for 2020
How great are these cute French boy names? We certainly enjoyed researching and compiling this ultimate list of French names for boys and hope you enjoyed discovering them, too!
Click the Pinterest share image to save this to your list of baby names, and be sure to check out the other great baby names for more inspiration!
Even more names for boys
We've got even more precious baby names to share! If you enjoyed this list, you'll love this incredible list of Handsome Boy Names with meanings!
Not sure if it is a boy or a girl yet, or considering something more gender-neutral? We have a great list of androgynous names that are perfect for any new baby!
Or check out this list of 101 Christmas-inspired Baby Names and this list of Baby Names for the Leap Year.