Check out these strong, handsome boy names with meanings and origins. This ultimate list of handsome baby boy names has 170+ unique names ranging from traditional to more uncommon names for boys you'll love!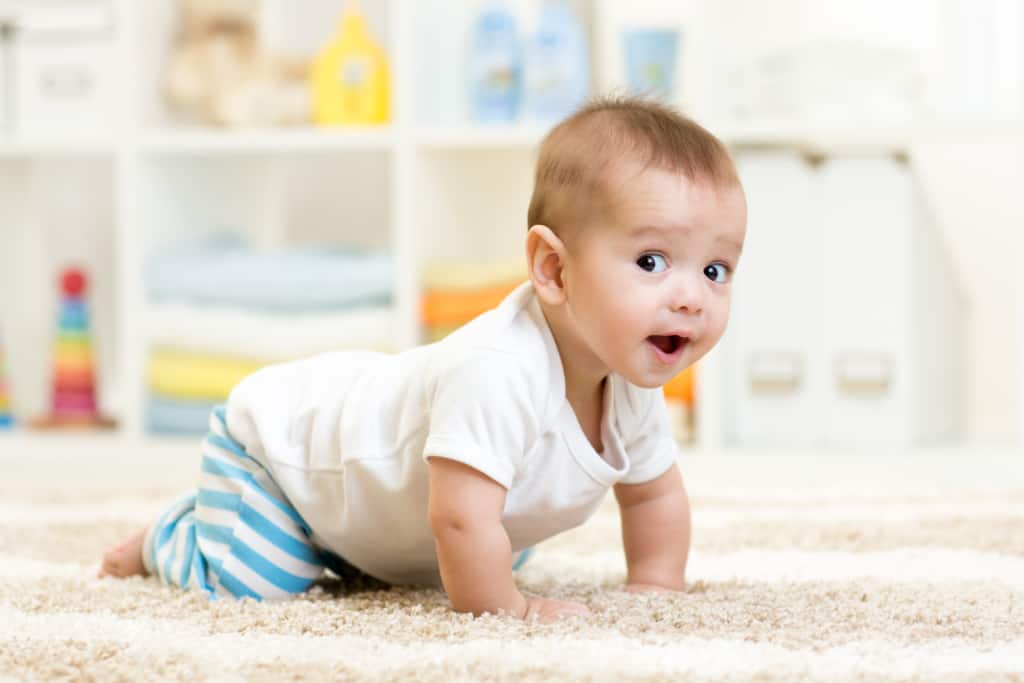 Strength, confidence, admiration—these are all things that come to mind when the word 'handsome' comes out. It's more than just someone who is cute: handsome covers everything from someone who carries themselves with dignity and respects both himself and others, to the mysteriousness of a handsome stranger in old movies.
A name that is handsome—or even one that means handsome—immediately sets the stage in interactions. It can provide a classic, comfortable name that makes someone instantly relatable, or could elicit a feeling of power and leadership (making it a great choice if you are hoping for a future president).
Your little boy is sure to stand out with any name from this list as either a first name or a strong middle name. Keep scrolling for all 170+!
RELATED: Looking for other boy name ideas? Check out this list of 170 One Syllable Boy Names (For First or Middle Names) that we can't get enough of!
What are the most attractive male names?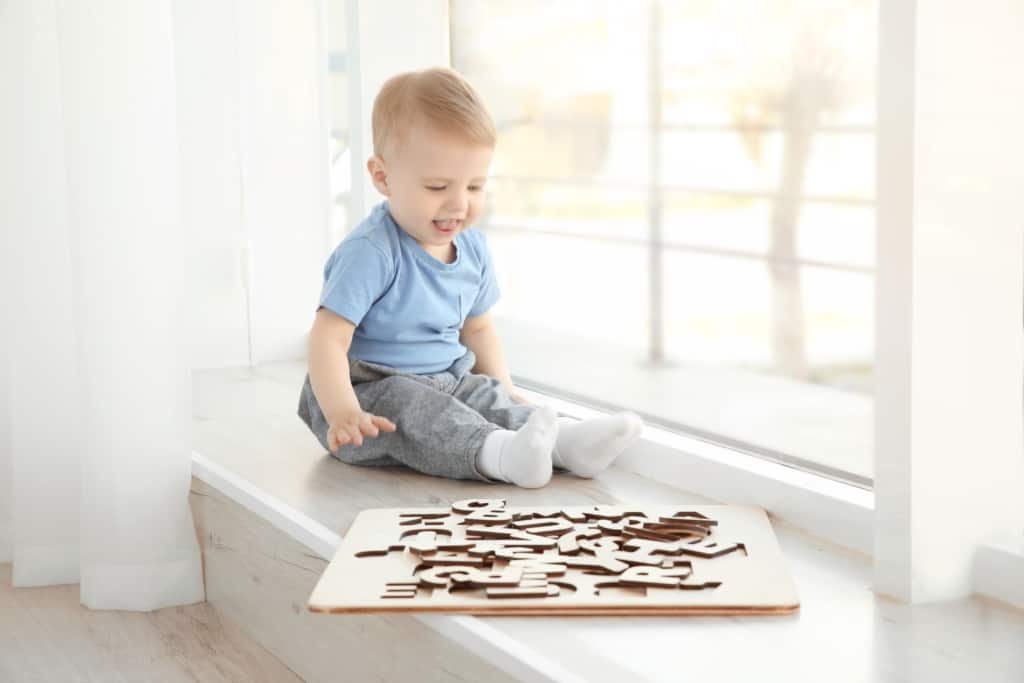 Attractive male names tend to evoke characteristics such as strong, old fashioned, or interesting, or they could be edgy, exotic, or cool guy names, too.
Related: 120 Strong Girl Names for Raising Fierce Females
In fact, what makes a name handsome really depends on personal preference.
And often, the best names for boys tend to fall into multiple categories—for example, William made our list of most handsome, but also is one of our favorite flower names for boys as well!
You could also go with great sound yet rare boys' names that make people ask to hear it again! With that in mind, we've included some great names that cover all those angles,
And while cute for a baby, these handsome boy names will attract attention and respect in later years!
Related: Choosing a pediatrician: questions to ask at a meet and greet
Why include the meanings?
I love to learn the meaning behind a name. It adds a fun element to the naming process and can help you break the tie between two great choices.
A name's meaning and origin can also help tie your children to their ancestry or to your favorite places around the world. A name may also give a child confidence and purpose as they grow older. It can also be just a fun side note, but knowing the meaning of a name can help narrow down choices (and help you avoid those that may have unintended meanings or historical ties!
RELATED: Uncommon Baby Boy Names for 2021 (with Meanings!)
Boy names that mean handsome
Maybe you are looking for a boy's name that means handsome, rather than just an attractive sounding name. If so, here are some of our favorites:
Alan | Irish
Amare | Ethiopian
Beau | French
Cavanaugh | Irish
Hassan | Arabic
Jamal | Arabic
Kenneth | Scotch-Irish
Nohea | Hawaiian

There are many others that mean handsome or beautiful—you could easily find one with an origin that is meaningful to you!
Be sure to also check out these strong nature names for boys, they are some great alternatives (and a few made this list too!)
RELATED: Boy Baby Shower Ideas (Complete Guide!)
The best handsome boy names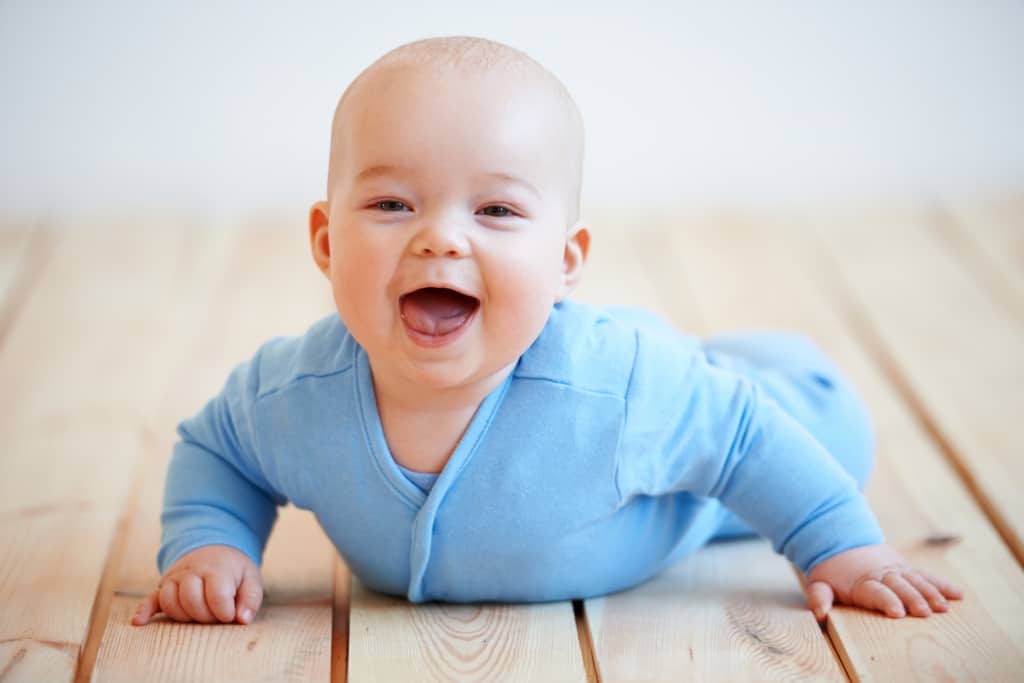 A
Abraham | Father of multitudes – Hebrew
Ace | One, unity – Latin
Alastair | Defending man – English, Scottish, Gaelic
Alexander | Defending man – Greek
Ambrose | Immortal – Latin
Amos | Carried by God – Hebrew
Anders | Strong and manly – Scandinavian
Anderson | Son of Anders – Scandinavian
Andrew | Strong and manly – Greek
Angus | One strength – English, Gaelic
Armstrong | Strong arms – English, Scottish
Atlas | Greek God name – Greek
Atticus | From Attica – Latin
August | Great, magnificent – German from Latin
Axel | Father of peace – Scandinavian
B
Barrett | Bear strength – German
Beau | Handsome – French
Beckett | Bee hive; little brook or bee cottage – English, Irish
Benedict | Blessed – Latin
Benjamin | Son of the right hand – Hebrew
Boaz | Swiftness – Hebrew
Booker | Scribe, occupational surname – English
Braxton | Brock's town – English
Brent | Dweller near the burnt land – English
Bridger | Lives near the bridge – English
Brooks | Of the brook – English
Bryant | Variation of Brian, strong virtuous, and honorable – English, Irish
C
Caius | Rejoice – Latin
Caleb | Devotion to God – Hebrew
Callum | Dove – Scottish from Latin
Calvin | Bald, hairless – Latin
Camden | Winding valley – Scottish
Cannon | Word name – English
Charles | Free man – French from German
Coleman | Servant of Nicholas – English
Colin | Pup – Irish, Scottish
Conal | Strong as a wolf – Irish
Cormac | Charioteer – Irish
D
Damon | Variation of Damian, to tame, subdue – English from Greek
Dane | From Denmark – English
Dashiell | Page boy – English from French
Dawson | Son of David – Welsh
Dean | Church official – English
Declan | Man of prayer – Irish
Demetrius | Follower of Demeter – Greek
Denzel | From the high stronghold – Cornish
Dominic | Belonging to the lord – Latin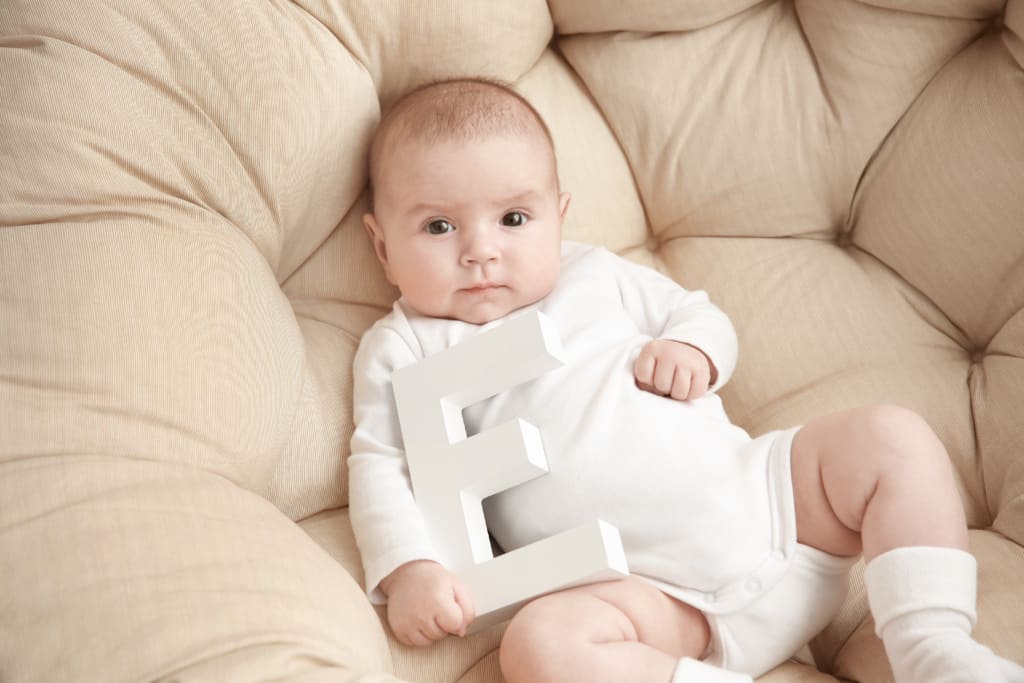 E
Easton | East-facing place – English
Edmund | Fortunate protector – English
Elijah | Yahweh is God – Hebrew
Elliot | Jehovah is God – English from Hebrew
Emmett | Universal – English, German
Evander | Bow warrior; strong man – Scottish, Greek
Everett | Brave as a wild boar – French from German
Ezekiel | God strengthens – Hebrew
Ezra | Help – Hebrew
F
Ford | Dweller at the ford – English
Foster | Forester – English
Frederic | Peaceful ruler – French from German
G
Garrett | Spear strength – Irish
Garrison | Son of Garrett – English
George | Farmer – Greek
Gideon | Hewer; or having a stump for a hand – Hebrew
Grady | Noble, illustrious – Irish
Graham | Gravelly homestead – Scottish
Granger | Worker of the granary – English
Grant | Large Scottish from – French
Gray | Color name – English
Gregor | Vigilant, a watchman – Scottish
Griffin | Strong lord – Welsh
H
Harrison | Son of Harry – English
Hartman | Hard, strong man – German
Harvey | Battle worthy – French
Hayes | Hedged area – English
Holden | Hollow valley – English
Hoyt | Long stick – English
Hudson | Hugh's son – English
Hugo | Mind, intellect – Latin
Huxley | Inhospitable place – English
I
Isaac | Laughter – Hebrew
J
Jack | God is gracious – English
Jacob | Supplanter – Hebrew
Jacoby | Supplanter – Hebrew
Jasper | Bringer of treasure – Persian
Jett | Mineral name – English
John | God is gracious – Hebrew
Jude | Praised – Latin
Julian | Youthful, downy – English from Latin
K
Kenneth | Born of fire, handsome – Scottish, Irish
Kenzo | Strong and healthy – Japanese
Kingston | King's town – English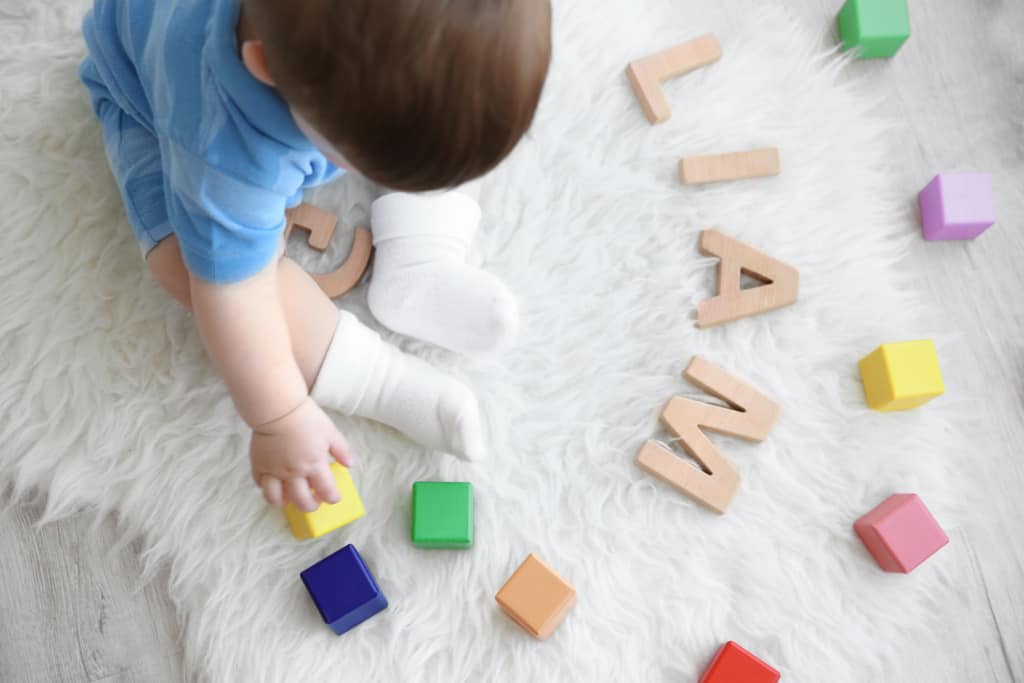 L
Lawson | Son of Lawrence – English
Leland | Meadow land – English
Leo | Lion – Latin
Liam | Resolute protection- Irish
Lincoln | Town by the pool – English
Lorcan | Little, fierce – Irish
Louis | Renowned warrior – German, French
Luke | Man from Lucania – Greek
Lysander | Liberator – Greek
M
Macallister | Son of Alasdair – Scottish
Macgregor | Son of Gregor – Scottish
Mack | Son of – Scottish, Irish
Mateo | Gift of God – Spanish
Maxwell | Great stream – Scottish
Maynard | Hardy, brave, strong – German
Merrick | Fame, power – English, Welsh
Meyer | Bringer of light – Hebrew
Miles | Soldier or merciful – English
Miller | Grinder of grain – English
Montgomery | Man power – English, Scottish from French
N
Nathaniel | Gift of God – Hebrew
Nelson | Son of Neil – English
O
Oakley | Oak wood or clearing – English
Oliver | Olive tree – Latin (or you could spell it Olivier like it is in our huge list of French boy names)
Orlando | Famous through the land – Italian
Orson | Bear cub – Latin and English
Oswald | Devine power – English
Otto | Wealthy – German
P
Peregrine | Traveler, pilgrim – Latin
Philip | Lover of horses – Greek
Pierce | Son of Piers – English
Porter | Gatekeeper – Latin
Powell | Son of Howell – English
Prescott | Priest's cottage – English
Q, R
Rafferty | Floodtide, abundance, prosperity – Irish
Reeve | Bailiff – English
Reid | Red-haired – English
Remington | Place on a riverbank – English
Rhodes | Where roses grow – Greek
Roman | Citizen of Rome – Latin
S
Sampson | Sun – Hebrew
Shepherd | Sheep herder – English
Simon | The listener – Hebrew
Smith | Blacksmith – English occupational name
Solomon | Peace – Hebrew
Sterling | Of the highest quality – English
Sullivan | Black-eyed on – Irish
Sumner | Occupational name – English
T
Tanner | Leather tanner – English
Tate | Cheerful – English from Norse
Thaddeus | Gift of God – Aramaic
Thatcher | Roof thatcher – English
Theodore | Gift of God – Greek
Tiernan | Little lord – Irish
Titan | Defender – Greek
Tobias | God is good Greek from – Hebrew
Tolliver | Metalworker – English
Trenton | Trent's town – English
U,V
Valentino | Strength, health – Latin
Victor | Conqueror – Latin
W
Walker | Cloth-walker – English
Warner | Army – English from German
Westcott | From the western cottage – English
Westley | Variation of Wesley, meaning western meadow – English
Wharton | Farm near the river – English
Whittaker | White field – English
Wilder | Surname or word name – English
Willard | Resolutely brave – English from German
William | Resolute protection – English from German
Willoughby | Farm near the willows – English
Wolf | Traveling wolf – German
Wright | Wagon maker – English
Wyatt | Brave in war – English
X,Y
Yale | Fertile upland – Welsh
York | From the yew estate – English
Z
Zachariah | The Lord has remembered – Hebrew
Zale | Sea-strength – Greek
Zane | God is gracious – Italian, American English from German and Jewish; form of Arabic Zayn
Zephyr | West wind – Greek
Zion | Highest point – Hebrew
Did you love these handsome baby boy names?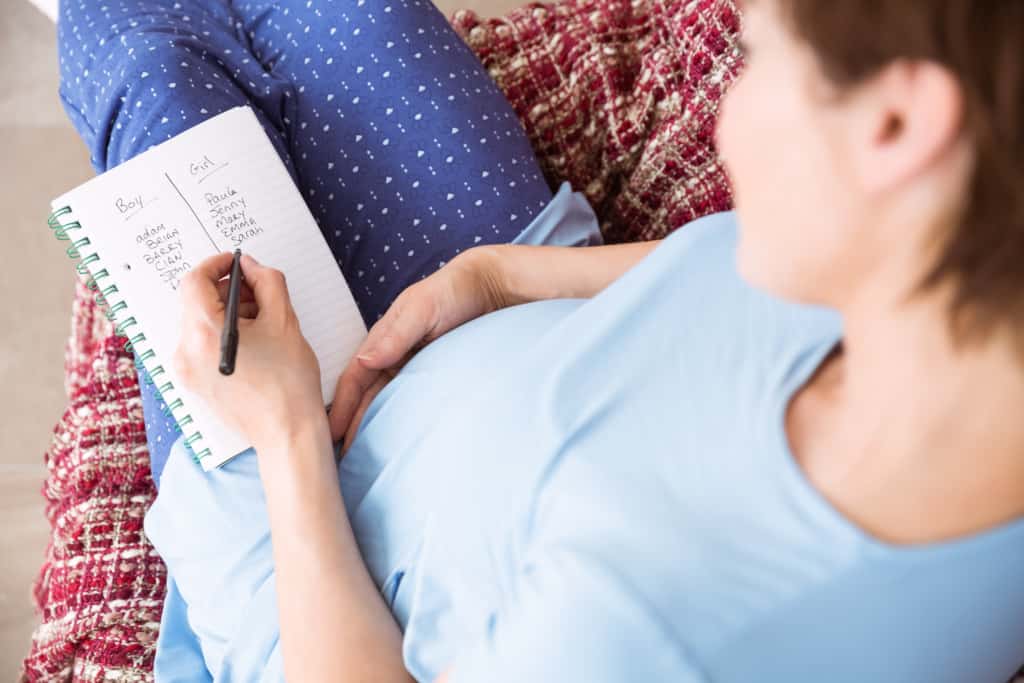 I hope you enjoyed this list as much as I did and that you found some great baby name inspiration to share and save!
RELATED: 19 Extra Special Leap Year Baby Names for 2021
Want More?
I've got even more great baby names you'll love! If you enjoyed this list, check out these 63 Awesome One Syllable Unisex Names for 2021!
What did you think of this list? Are there any adorable boy names you'd add? Let me know in the comments!
Other posts you'll love
Don't forget to save this post to your Pinterest Baby Names board so you can refer back to it as many times as you need when making the ultimate decision of what to name your baby boy!