If you landed here, you are probably getting ready to pack a hospital bag to get ready to have a baby—Congrats!
Here is a peek at what I learned the first time around and what I would change if I could go back in time and repack my hospital bag for mom.
When I was preparing for labor and delivery, I did a lot of research as to what I should bring. And it seemed everything focused heavily on the labor side of things. In my experience, the hospital provided everything we needed for the delivery. And I was in too much pain to care about whether I brought a cute robe.
But after the delivery, we spent the next 3 days in the hospital, and boy were there some items I wish I had during that time!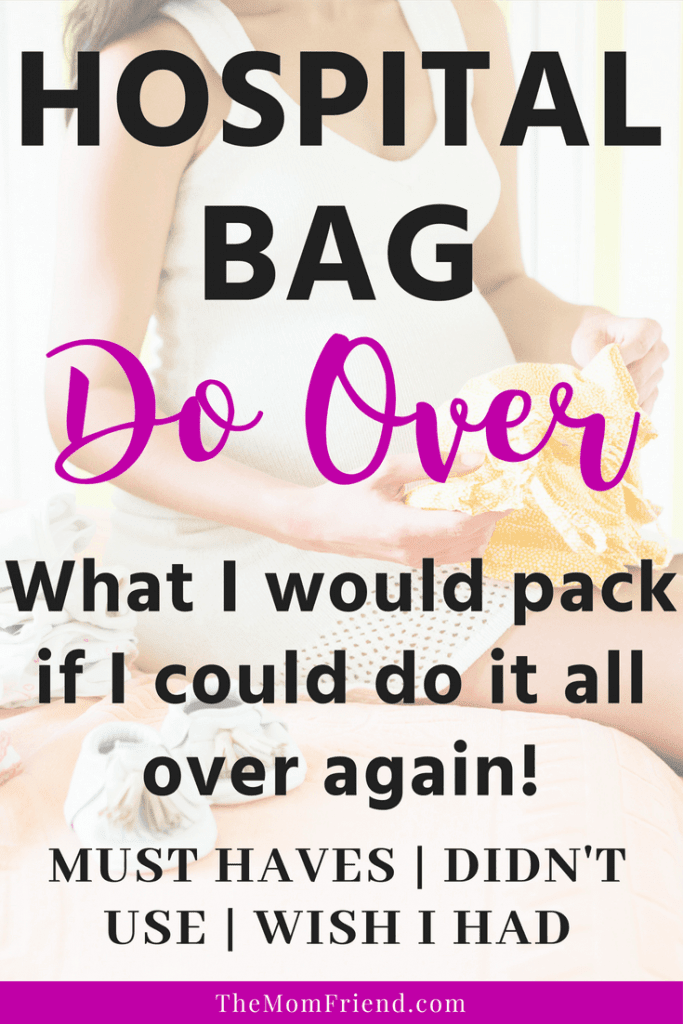 I'm sharing some of the lessons learned from my packing my hospital bag for my first birth and telling you exactly what I wish I had, what I could have left at home, and the must-have items that are making my list for next time!
Packing a hospital bag for mom and baby
Must-have items
It's easy to think about the things I definitely used and will want again for baby #2. They include:
Mom tip: I also always ordered more than I wanted or needed at mealtime so I could keep food on hand to eat later!
Items I did not use or need in my hospital bag
What I Wish I Had Packed in My Hospital Bag
Spending the few days in the hospital really made what I didn't have stand out compared to what I had brought or used. These are things I will absolutely be packing next time around:
So there you have it, my wish I had items, didn't need, and must-haves for my first delivery. Find out what I packed for my second baby here!
Lots of the items above could be added to your baby registry as well, meaning you can get them at a shower or score a great discount on them once you receive your registry completion discount (usually 8-10 weeks before your due date).
What did you find yourself wanting during your hospital stay, or what things were a waste of space? Share your thoughts below!
Check out other great posts!