My sister asked me if I was making a registry this time around, and at first, my gut reaction was that I didn't need one.
But in thinking about it, there are quite a few things I do want this time around (and plus you get a registry completion discount at the end even if it isn't made for other people buying gifts)!
So what baby gear items am I putting on my wishlist? I asked around to find out what other moms had as their second baby registry must haves and am starting there!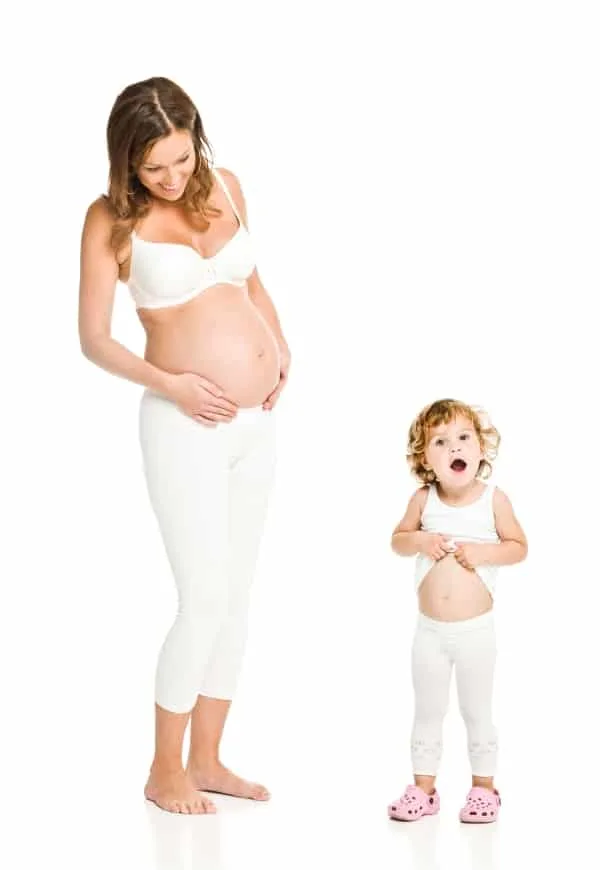 This post contains affiliate links. As a member of Amazon Associates, I earn from qualifying purchaes. Some items were sent for consideration, but all opinions are my own.
As a first time mom, I put a lot of stuff on my registry, like most moms do (see our registry essentials and lifesavers post here).
But I also was on a fairly tight budget and borrowed or bought second hand a lot of stuff too.
This turned out be great because I was able to see what I liked and didn't like, and then wasn't out a ton of money if it didn't work out, or could figure out what I actually wanted and then purchase it later.
This time around I have a better idea of what great products are out there (yay for being a mom blogger!) and can identify what I might need to make life with 2 little girls a little easier.
2nd Baby Registry Must Haves
Double Stroller
Video Monitor with 2 Cameras (or 1 with a wide angle view)
Backpack Convertible Diaper Bag
Easy lightweight newborn carrier
Infant to Toddler Baby Carrier for outings/travel
Safe Places for Baby to hang out
Space-Saving Items
I've started collecting some of the items and can already see how useful they will be, and am looking forward to the others!
Double Stroller
The number one thing every 2nd time mom tells me is that I need a double stroller. Makes sense!
When Charlie was born I tried a few different strollers, including a universal stroller frame and a lightweight stroller.
Later on, we also got the amazing workhorse of a stroller, the Austlen Entourage. The great thing about that stroller is we can easily make it a double in lots of different configurations, including adding a car seat adaptor, second seat, or a sit and stand.
We definitely plan on purchasing at least a few of those since we love the stroller and it is so easy to haul gear or luggage around with it.
However being a stroller junky, I am definitely on the hunt to add a side-by-side stroller as well as a new single or convertible stroller that will hold just the car seat for days during maternity leave when Charlie will be daycare and I want to head out with just our newest little one.
Some of the ones I'm looking at including the Valco Snap Ultra Duo (love that the seats are reversible), a few BOB options, and the City Mini GT Double.
For the single, the City Mini and UPPABaby VISTA are one my list, though I need to look into more! Definitely want to consolidate to a stroller that will hold a car seat this time around, rather than go with just a stroller frame.
Video Monitor with 2 Cameras
Buying a video monitor was a lifesaver for us. It was so much easier to get the monitor to see if Charlie was just in between sleep cycles and resettling herself, or if I needed to get up, and to check on her without having to go into her room.
Now that Charlie is in a toddler bed, I still need a monitor on her/the room in general, and need one for the new baby. We got this one as an early present when it went on sale.
Two cameras will also be great for having one in the living room and one in the nursery if I am putting the baby down while Charlie is playing on her own!
Alternatively, if they are sharing a room then one camera with a wide angle view is also an option, though it is harder to see the inside of the crib and see a baby's movements (which is what many moms like to do in the early weeks!)
Backpack Convertible Diaper Bag
My first pregnancy, I registered for a cute little diaper bag with a should strap. It worked fine, but now that I have a toddler to chase, I am in love with backpack style diaper bags.
However, I don't think just a backpack solves the problem. The best bags are convertible ones, that can be carried either as a tote or a shoulder/messenger bag, in addition to a backpack (especially when wanting to grab items quickly or babywearing.
I've got my eye on both a Lily Jade and the Fawn Design diaper bags. They are gorgeous, roomy, and so practical with lots pockets and the ability to be carried different ways.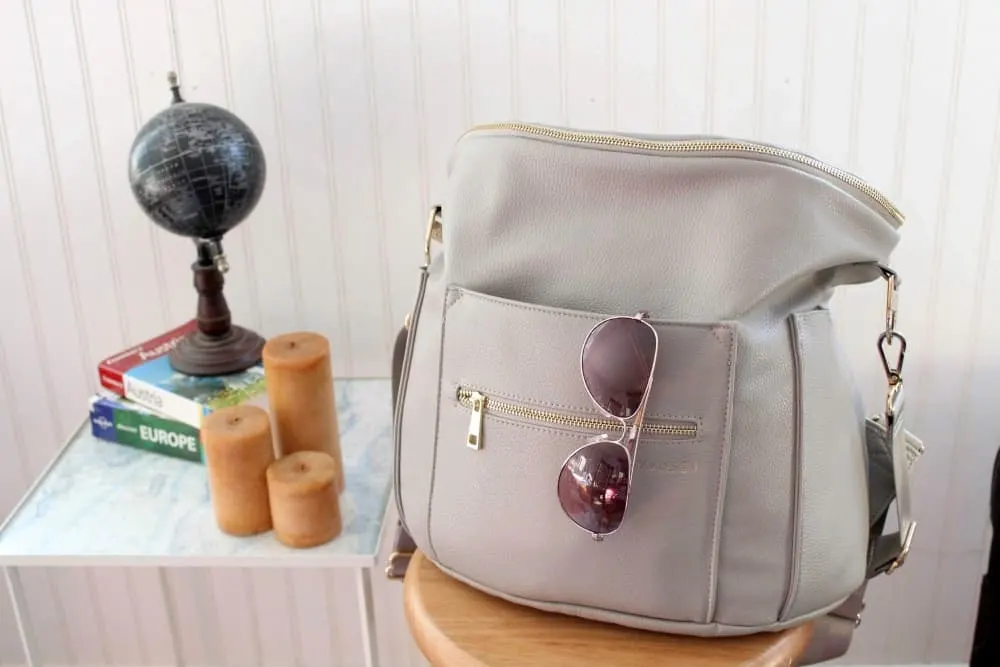 Easy lightweight newborn carrier
I'm a huge fan of babywearing, and loved using my Baby K'tan as a quick and easy (and very comfortable) carrier the first few months. I'm looking forward to using it again, and also plan on getting a ring sling as well.
I purchased a cheap one with Charlie to see if I liked it, and while it was ok, I plan on upgrading to a higher quality ring sling to provide greater security and comfort for longer wearing. Wraps and slings are great for wearing around the house, or out and about, when you don't feel like using a full-size carrier.
Infant to Toddler Baby Carrier for outings/travel
One can never have too many carriers, but having a sturdy and easy to use carrier that works from baby to toddler is a godsend. We love our LILLEbaby Carriers (both the Airflow and the Toddler CarryOn). I'm definitely planning on picking out a new one that will serve us well in any weather with both a newborn and a toddler (which makes LILLEbaby's so great because they work for both) because Charlie loves being held and will likely want to be carried when she sees the baby being worn as well.
Safe Places for Baby to hang out
Having a newborn may not be something new this time around, but having a newborn with a toddler and 2 dogs (one who is super active) will be!
I am definitely in need of a few places to provide a safe space to put the baby down in the event that my toddler (or dog) gets into something—and plus Mama needs a break sometimes!
Right after Charlie outgrew the infant stage I discovered the DockATot and instantly knew I wanted one for my next child. I vividly remember placing pillows around her when she was on the bed, and trying to make a little "nest" for her when laying her on the floor for playtime too.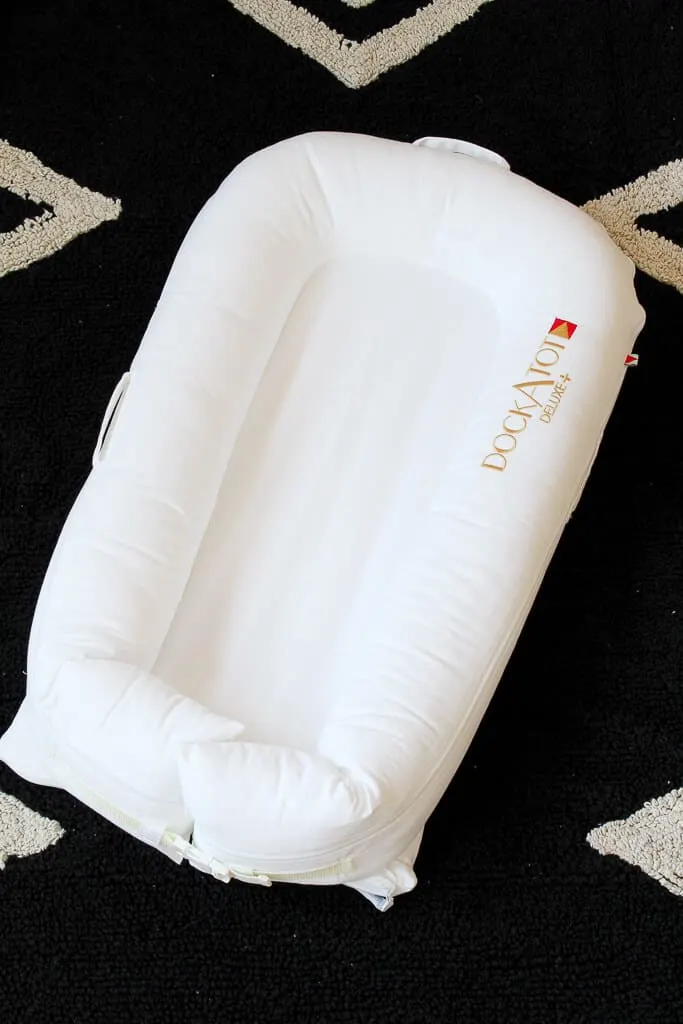 The DockATot, which they so nicely sent me for review this time around, it going to be a lifesaver. It is so easy to move around from room to room, and will give the baby a soft place to lay that provides a little bit of a barrier from an eager toddler (definitely still need eyes on though when using around Charlie or the dogs though). Mine already arrived and I can't wait to have a squishy baby to put in it!
UPDATE REGARDING ROCK N' PLAYS:
If you found this page from a Pinterest image that had a Rock N' Play on it, please note these and any other inclined sleeper type product are no longer recommended, and many, including the Rock N' Play have been officially recalled due to infant deaths.
I no longer recommend them for obvious reasons, but images on Pinterest tend to last forever.
A new travel crib/play yard is also on my list. While I probably would have upgraded anyway since my first one was a bit bulky and heavy, I absolutely have to because our puppy thought the mesh sides were fun and totally destroyed Charlie's pack n' play!
Space-Saving Items
Adding Baby #2 to the mix means all that baby gear needs to reappear, but this time it is competing with toddler toys and everything else that has been accumulated.
I have been researching space-saving options for everything from bath to playtime, and plan on making some changes this time around!
Rather than a full-sized exersaucer, I am checking out multipurpose activity centers, easy to stash away play mats/arches, and baby bathtubs that will work with a toddler in the tub too.
Small items like this space saving bottle drying rack will also help conserve space in our little kitchen too!
Anything that pulls double duty is making my list too, and I'm happily replacing previous items with ones that will save room and make life easier as a mom of 2!
I'm really excited about trying out the new Binxy Baby that I received for review as well.
Going grocery shopping with a toddler and an infant seems daunting, but this amazing shopping cart hammock with allow me to fill my cart (saving space from a big car seat), without having to always babywear in stores.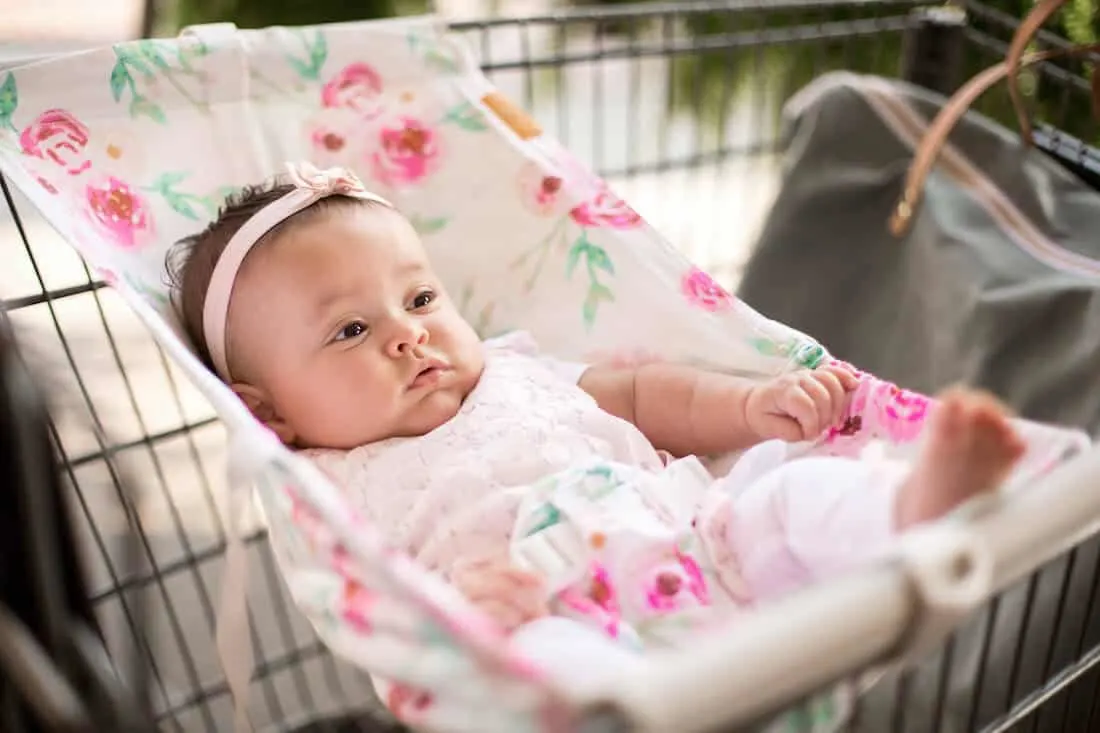 In addition to baby gear, I'm also not being shy this time letting people know what type of maternity and nursing clothes I like. After all, both Christmas and my birthday fell during this pregnancy so clothes are typically a given during that time!
I love maxi dresses like this one, and definitely needed a new swimsuit as well.
Are you looking for just the right items for your second baby registry list? Check out some of our other suggestions for baby gear and reviews as well!
I also love finding new items on Guidance Guide, a great parent review site that I am a contributor to as well. Highly recommend it!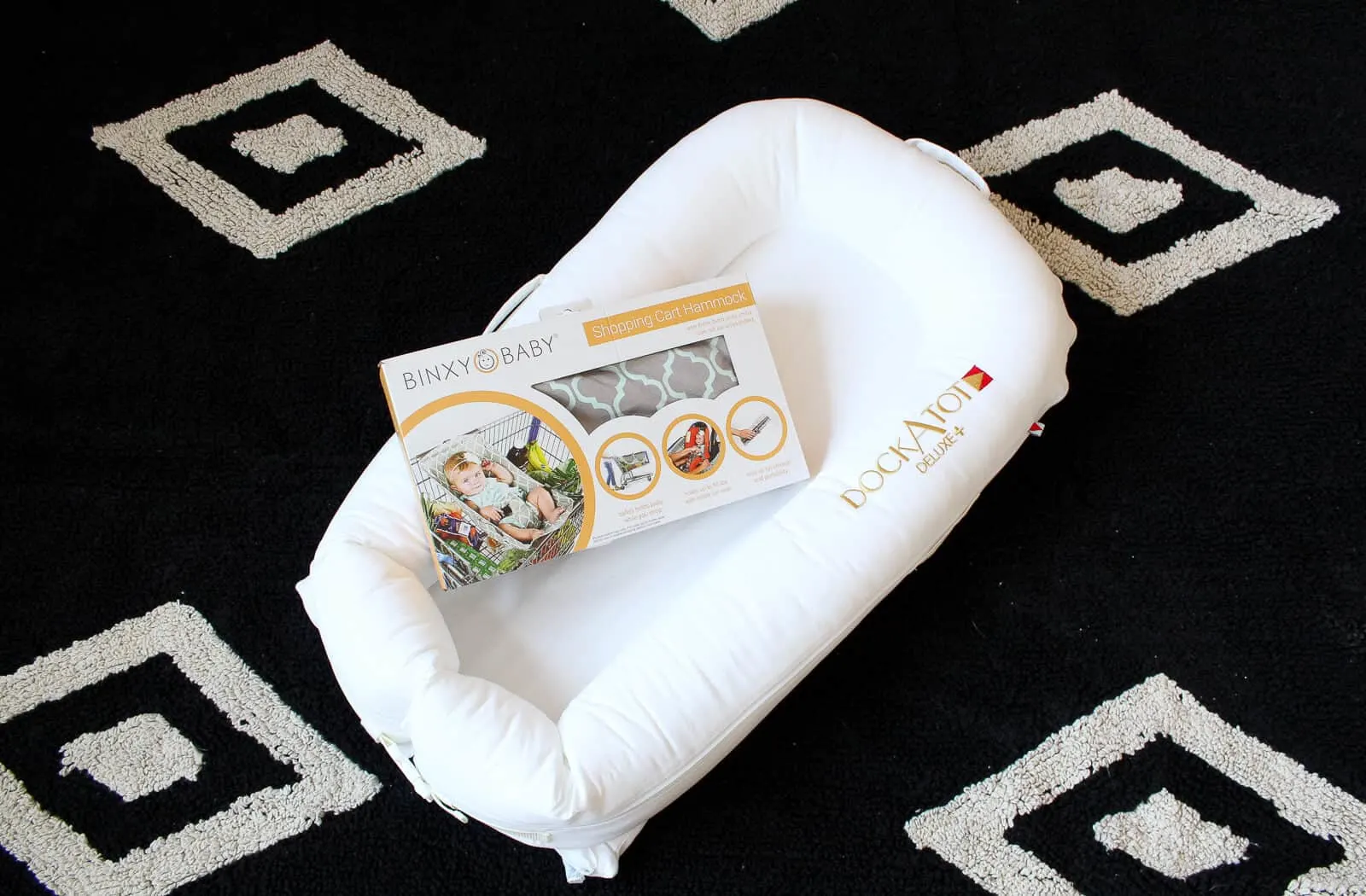 What do you recommend for a soon to be mama of two?
PIN IT!