Interested in the Baby Jogger City Lite? When I originally found Baby Jogger's more affordable option to its big brother the City Mini, I was intrigued. However there are not many reviews out there, so I wanted to share my experience to help you on your hunt for a single stroller!
Baby Jogger City Lite Stroller Review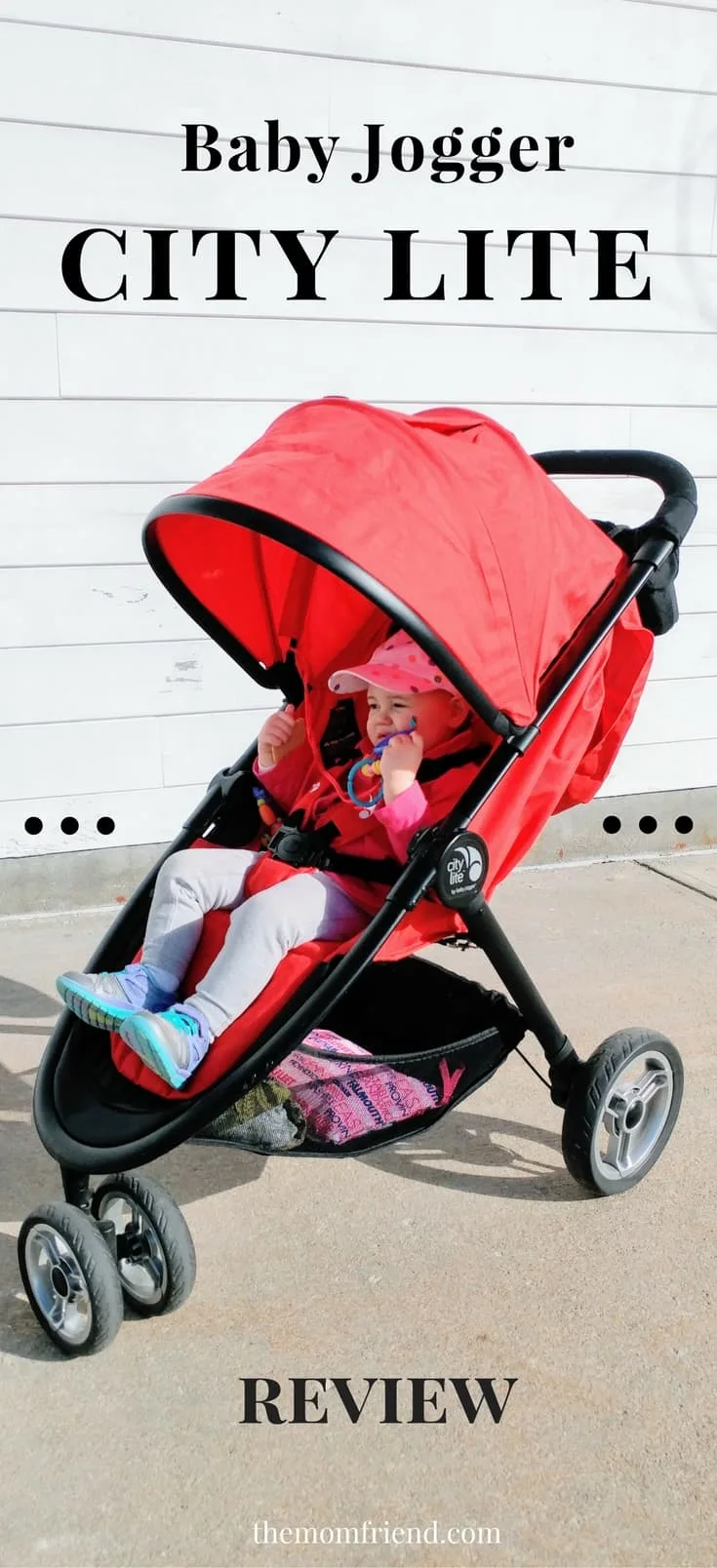 This post may contain affiliate links. Please see my disclosure page for more details. Photos by Mary Ware
I get asked all the time about my stroller. People seem to be drawn to the color and style of it. Or maybe it's the cute kid that helps attract attention. Either way, people definitely take notice!
And they always ask why I chose it. My answer? Price and features both mattered to me when researching for my main stroller.
I chose to go with the Baby Jogger City Lite as it offered almost everything I was looking for. Some of the features that sold me were the functions of a full-sized stroller—including a large recline, spacious basket and sun shade—while still being a lightweight and easy to maneuver option.
And the smaller price tag was a plus too!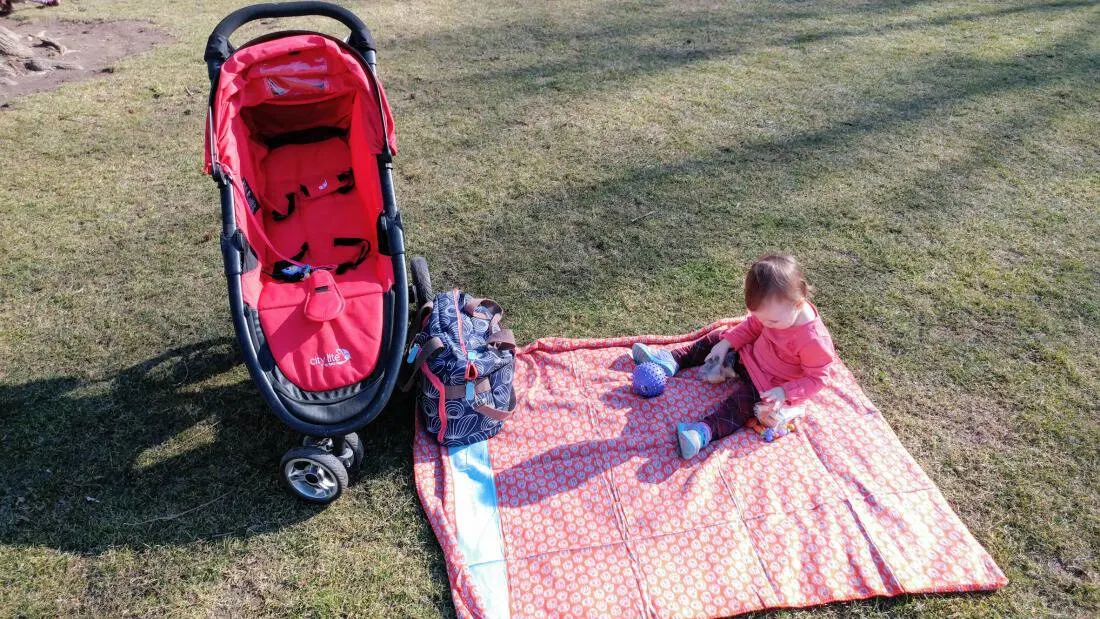 Overall, I think it is a great option for those who may not be able to (or want to) splurge for pricer Baby Jogger options like the City Mini or Select, or those looking for a lightweight yet fully functional single stroller for use as a main stroller.
A few of the great features include:
Multi-position recline with vents
55 lb weight limit
Multiple storage pockets in the back
Large easy to use parking break
Very lightweight for a full-sized stroller (one of the lightest full-sized out there!)
Compact fold
I get compliments on it constantly—everyone seems to love the style and color! Here are some of of the things I really love about it, and a few of the things I wish it had.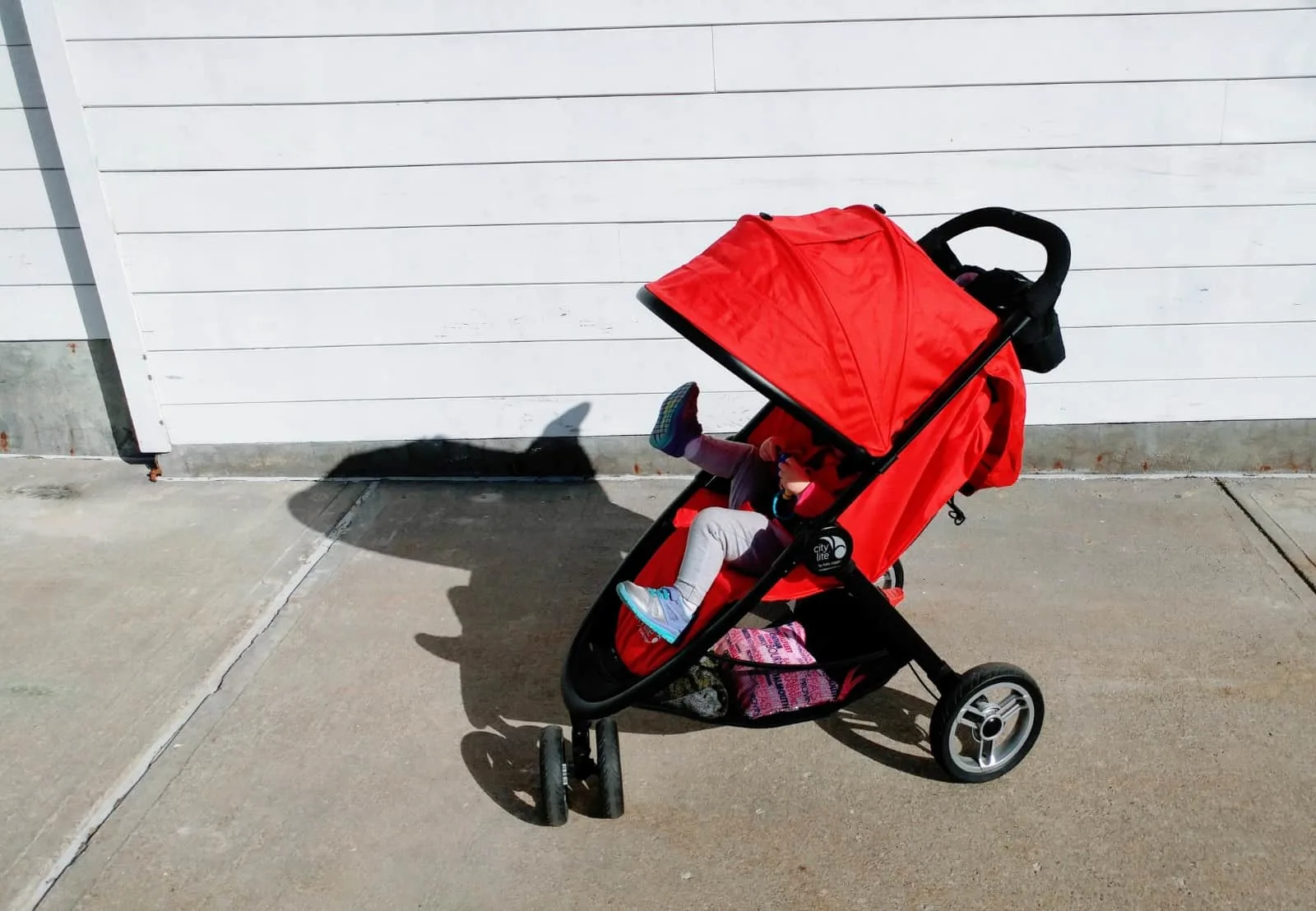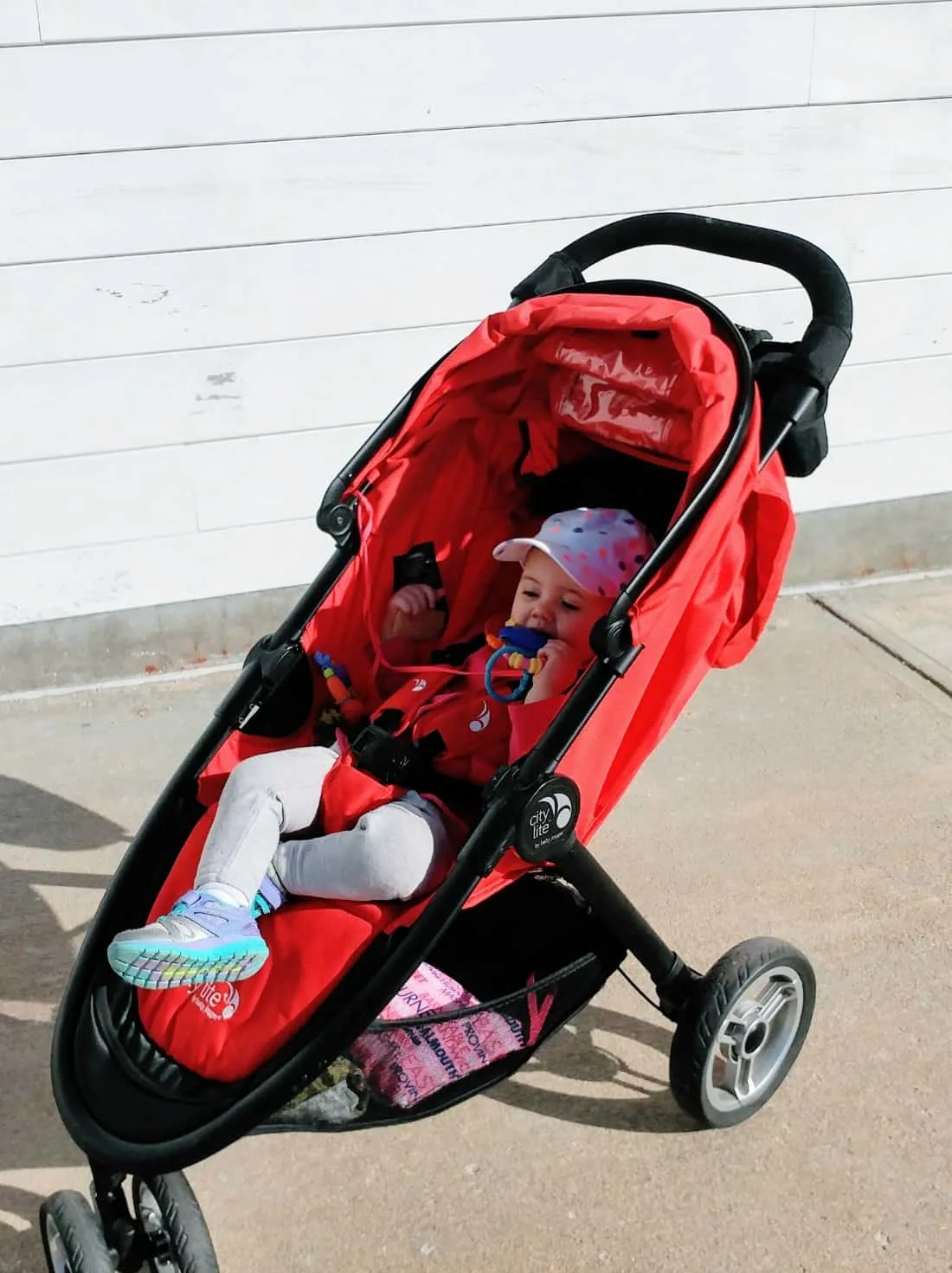 Recline & Comfort
The recline is probably my favorite aspect—it lays almost completely flat and is fully adjustable so it can be placed at precisely the right angle.
I was able to use it starting with my daughter from a very young age, though not with a car seat as there is no adapter available. Some stores claim there is an adapter when selling it—this is misinformation and I have confirmed there is no adapter available from Baby Jogger directly.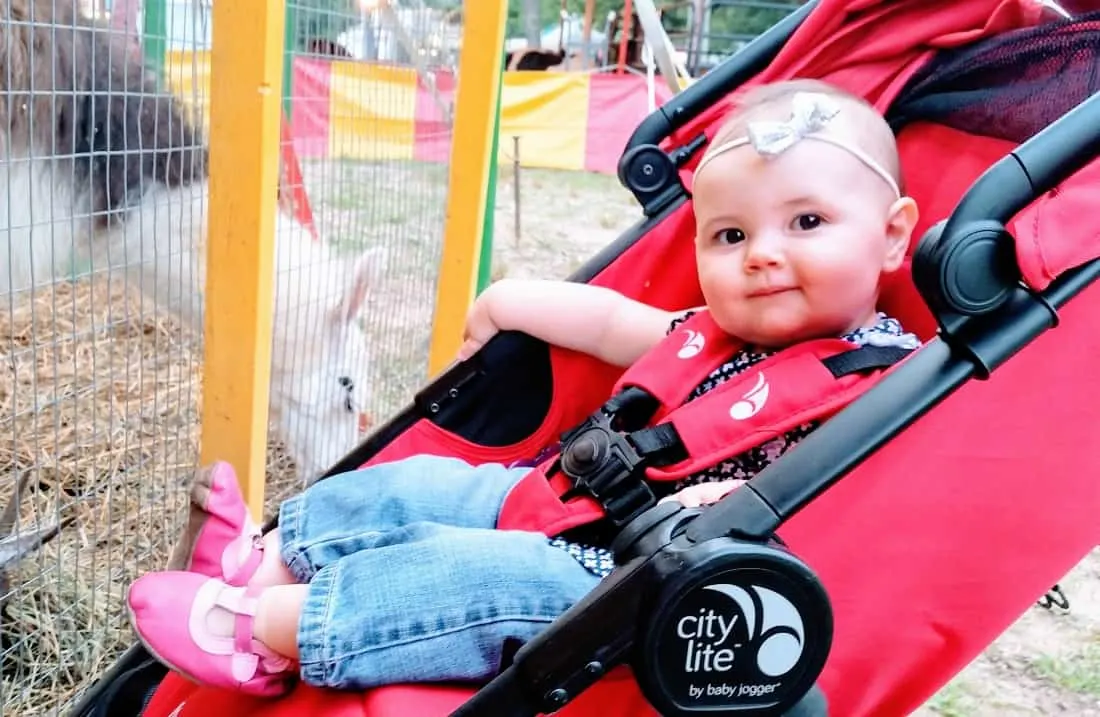 However, I knew this prior to putting it on my registry and decided I liked the stroller enough and just used a universal stroller frame for the bucket seat instead.
The seat is spacious and will fit my tall toddler for a long time and even has a mesh top for air venting when reclined. The sun shade is a good size and I really like the two view windows in the shade—I peek through them all of the time.
I do wish the sun shade was a bit bigger, as sometimes the sun will hit her face depending on the recline angle (especially when in a deep recline).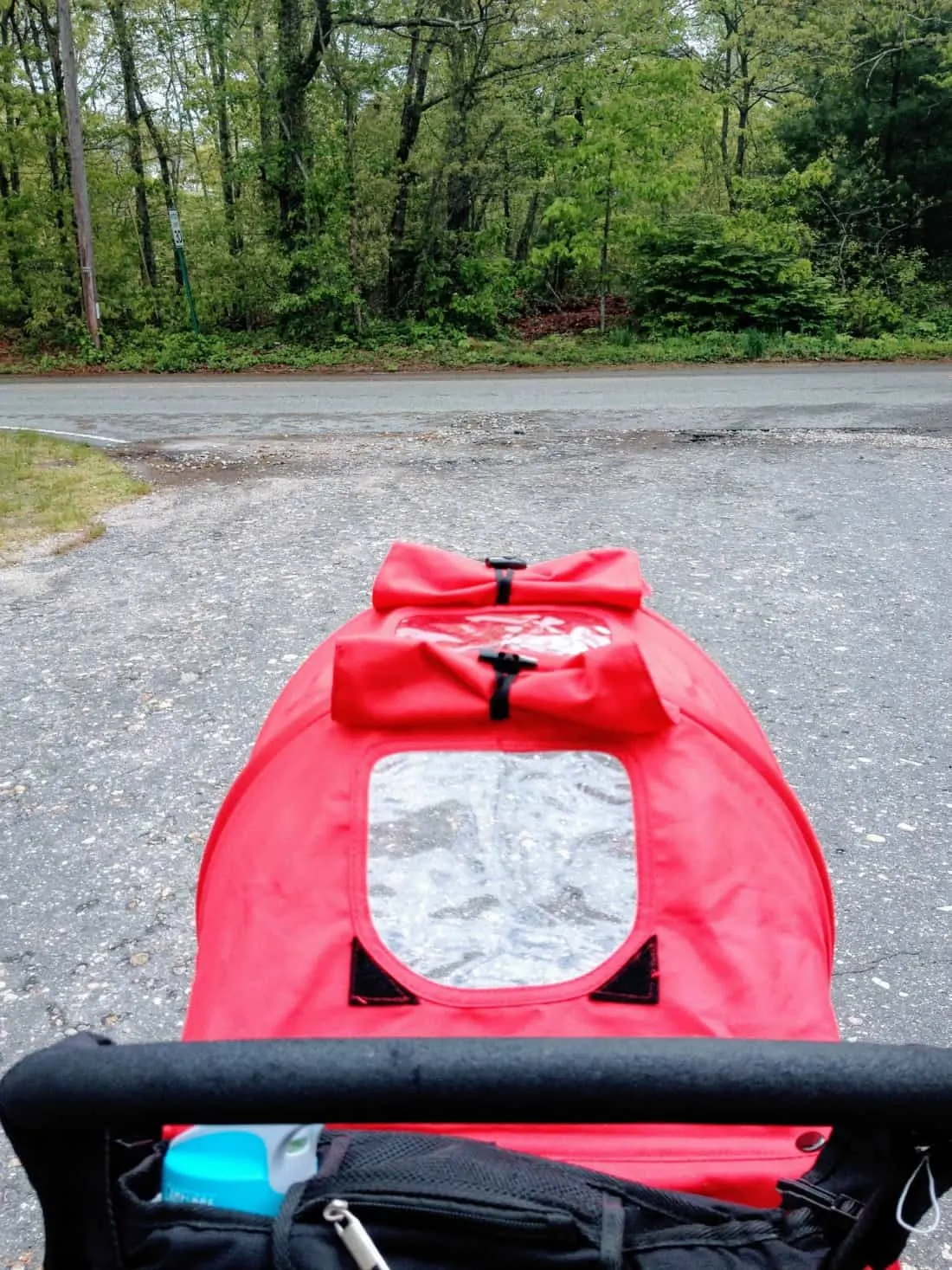 Great for Travel
One of the best things about the City Lite is how easy it is to travel with. It fits well in my car thanks to its small fold and is easy to carry—it weighs only 16 lbs!
I have flown multiple times with the stroller and it is very easy to push one handed through an airport, even when loaded up with luggage, wearing a baby, and dragging a carry-on behind me.
Related: Traveling with a Baby—Deciding what baby gear to bring
Wishlist
There are few slight changes I would make to it but overall it has made me very happy. Those include:
A more spacious & accessible basket area: it can be difficult to get items in and out of the basket, although it will hold a diaper bag, carrier, and purse,
A quicker connection on the 5-point harness: This is probably the most frustrating part of the design. The top and side parts of the harness are not connected and do not stay together, so it takes a little longer (and quick fingers) to buckle the harness. More of an annoyance than anything really.
Can be a one-hand fold, but usually requires a bit more effort: In order to fold the stroller, you need to press a button and then lift up on a fabric handle on the seat. I typically need two hands to keep the button pressed. It is quick though, I can fold it up in about 2 seconds when traveling with my toddler in tow.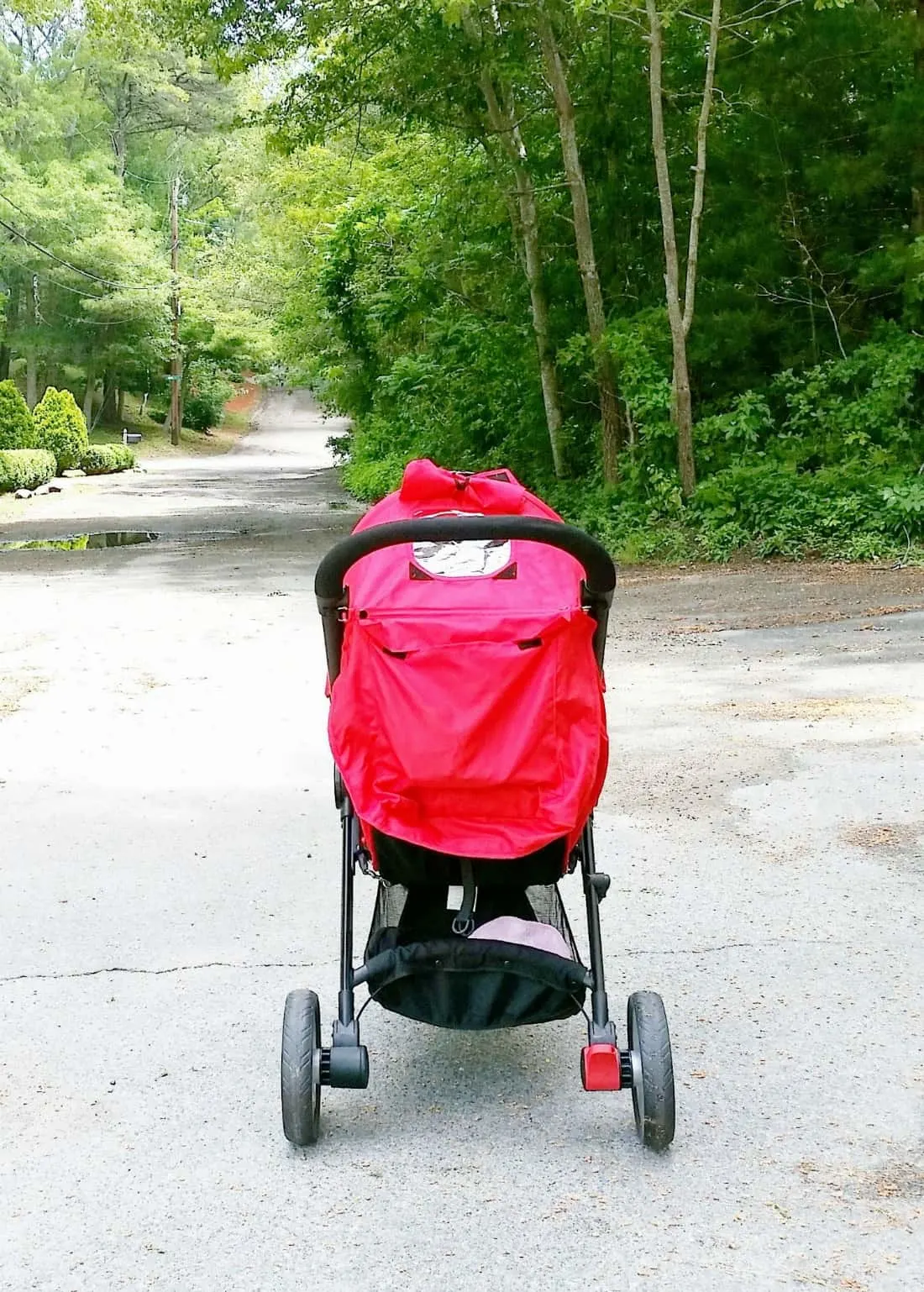 The City Lite has been a great choice for my family for the past 16 months, and I expect it to last us for a long time.
If price and features matter, this stroller should definitely be a contender in your search!
I found Amazon to have the best price on this model. It is also really easy to add to an Amazon Baby Registry, where you will receive a registry completion discount AND free returns on items! If you don't have one, create an Amazon Baby Registry
today!
What are your stroller MUST HAVES? Tell me below!