When I fell down the rabbit hole of the benefits of baby wearing, I fell in love with the look and functionality of ring slings. They seemed so practical and stylish, and pictures online made baby wearing seem effortless. With so many options (some being quite expensive) I wanted to try the style out be to ensure it was comfortable before investing into a pricey sling.
In my search for an inexpensive & user-friendly test ring sling, I came across the Lite-On-Shoulder Baby Sling. It turned out to be one of my favorites as a newbie to baby wearing!
RELATED: My Review of Baby K'Tan
Why the Lite-On-Shoulder sling?
Two things led me to check out the Lite-On-Shoulder sling: padding and price.
I was worried that the design of a ring sling would hurt my shoulder and back, despite reading countless claims that they are comfortable. Call me a babywearing wimp maybe, but it's true!
What caught my attention about the Lite-On-Shoulder sling was that it has a unique padded shoulder area. Most ring slings just have the regular fabric, but this one was apparently designed for people like me!
Can't beat the price!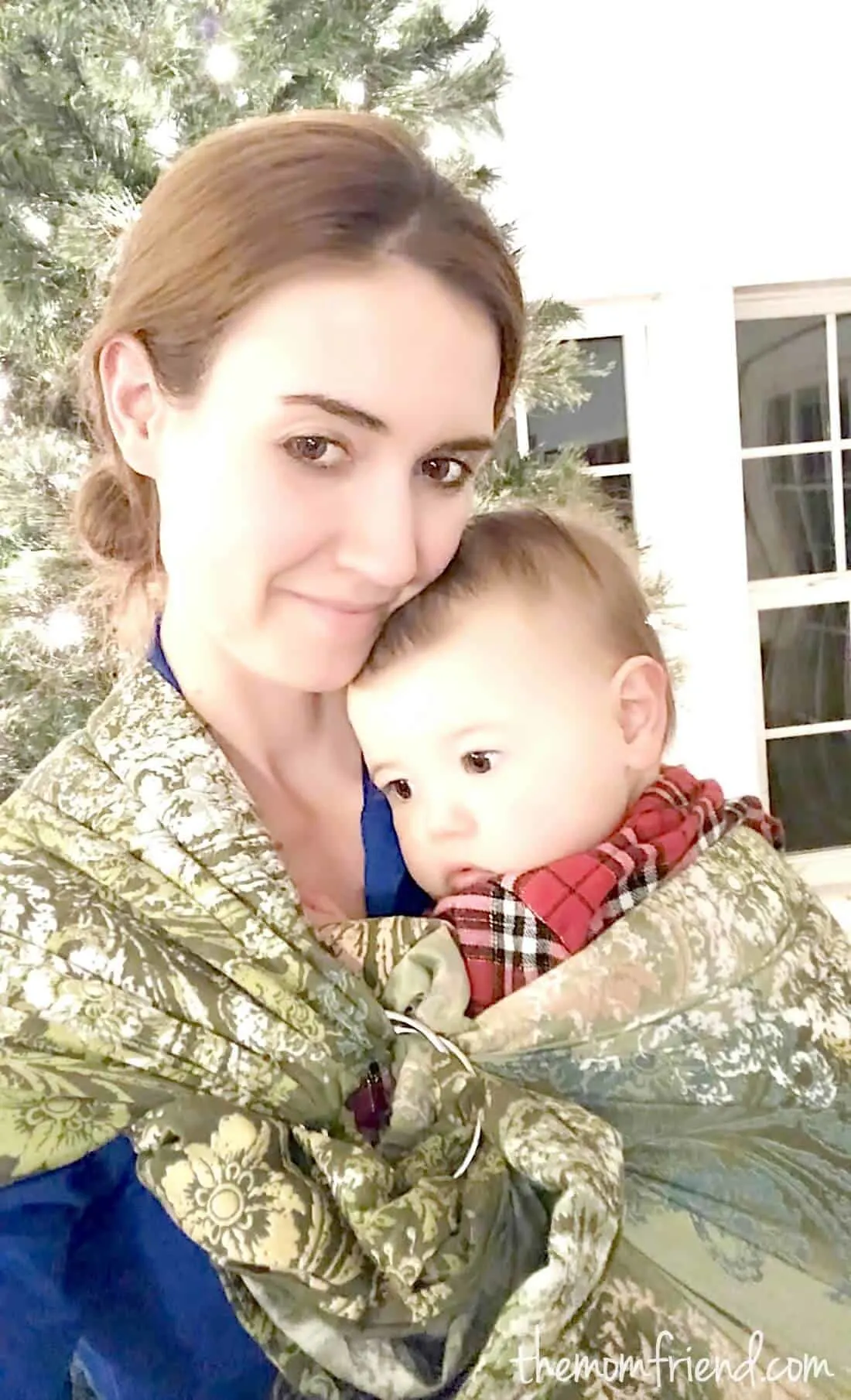 The other thing that sold me on ordering it was the price. At less than $27, it was something I felt comfortable "trying out" in case I didn't end up using it much (which is not the case!)
Wondering if I ended up liking it?
I did!
I am so glad I decided to order it. After learning how to put it on and adjust it, I found it very comfortable for both me and my baby. She would snuggle in like a joey in a pouch, leaving me to go about my day handsfree (super helpful for a new mama!). While the fabric may not be as high of quality as other more expensive slings, the cotton sateen works just fine for us.
3 Reasons I love the Lite-On-Shoulder baby sling
The Design
The design makes it really user-friendly for newbies to ring slings. Rather than a long rectangular piece of fabric, it is cut in a noticeable curve, which makes it easy to create a deep "seat" for a baby. The curve helped me as I was trying to figure out how to pull the fabric up enough to create that deep seat that all babies need in this type of carrier. The rails (or edges of the fabric) are also lightly padded so it makes it comfortable for Charlie.
As a newbie I also appreciated that the "tail" (the extra fabric hanging down) wasn't too long- some ring slings have really long tails and seem intimidating! This one has just the right amount to adjust it comfortably but not too much that I can't wrap it around the rings to get it out of the way.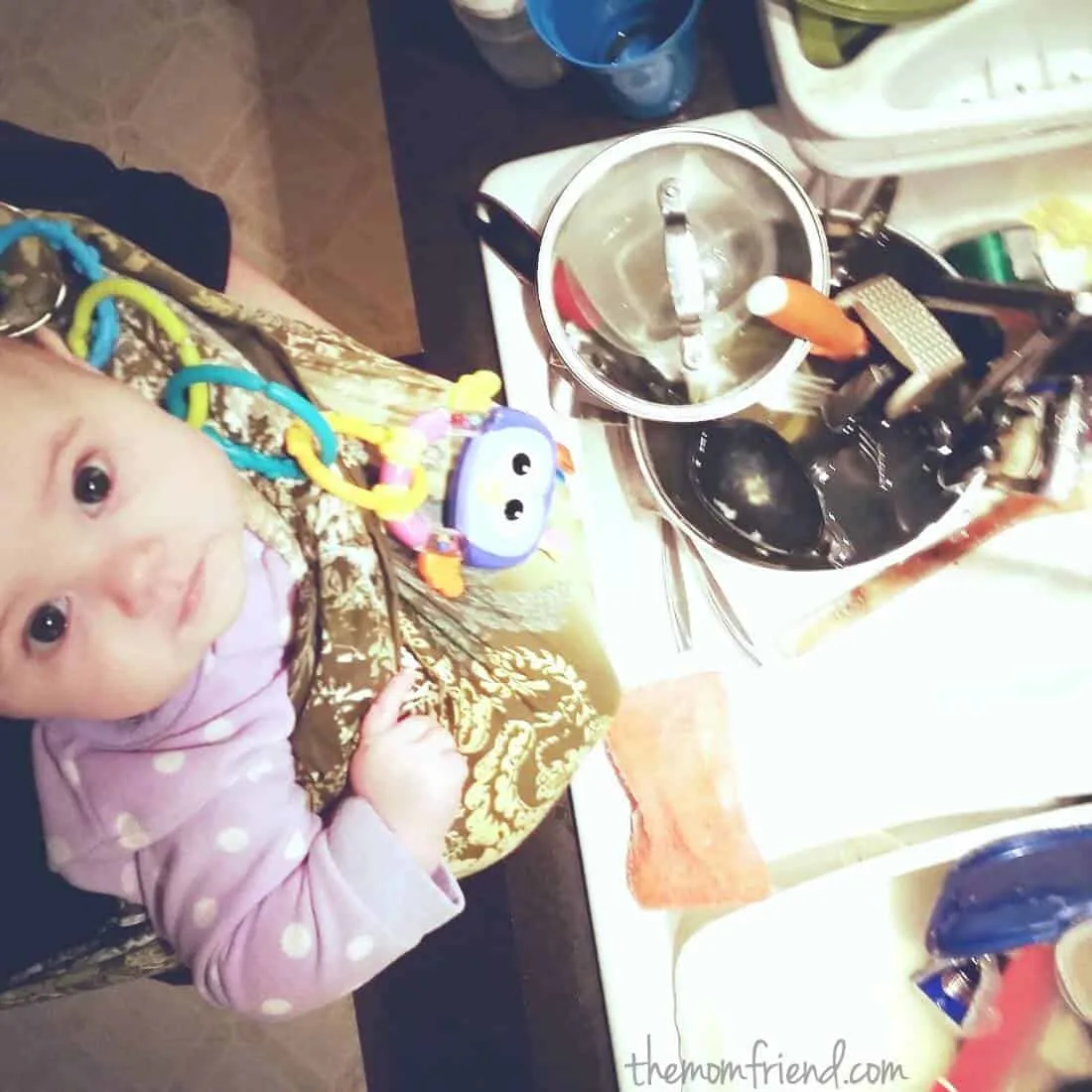 2. Multi-Use Options
Babies in ring slings can be worn snuggled into your chest, on your hip, facing out, or on your back. Charlie loved facing out in it once she could hold her head up, and has charmed her way through airports & grocery stores that way. Now that she is older (and so much heavier!) I like to wear her on my hip the most.
I love bringing it on planes as it can serve as a nursing cover, blanket, and takes the strain off my arms even when wearing it loosely while sitting (such as allowing her to play or sleep more spread out than worn tightly).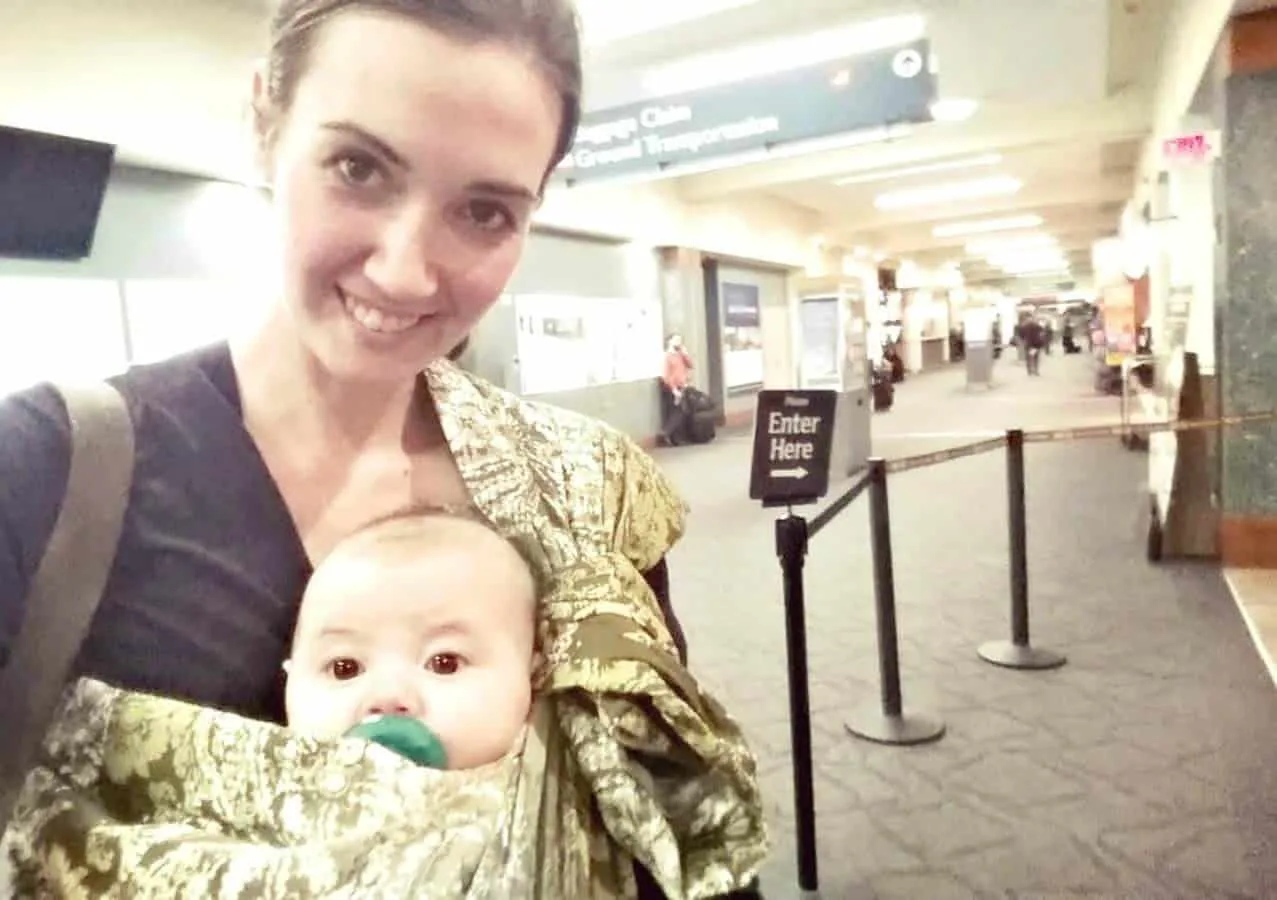 It is also really easy to breastfeed in. Based on other reviews I read it seems great for bottle feeding too since you can adjust it to allow a baby to be more reclined, while still bearing some of the weight for you!
3. The Price
For less than $30, I feel like I was able to test the waters of ring slings and make sure it is a style of carrier I like using before splurging for a better (higher-quality fabric) one. I have gotten more than enough use out of it to justify the cost as well (and still do!).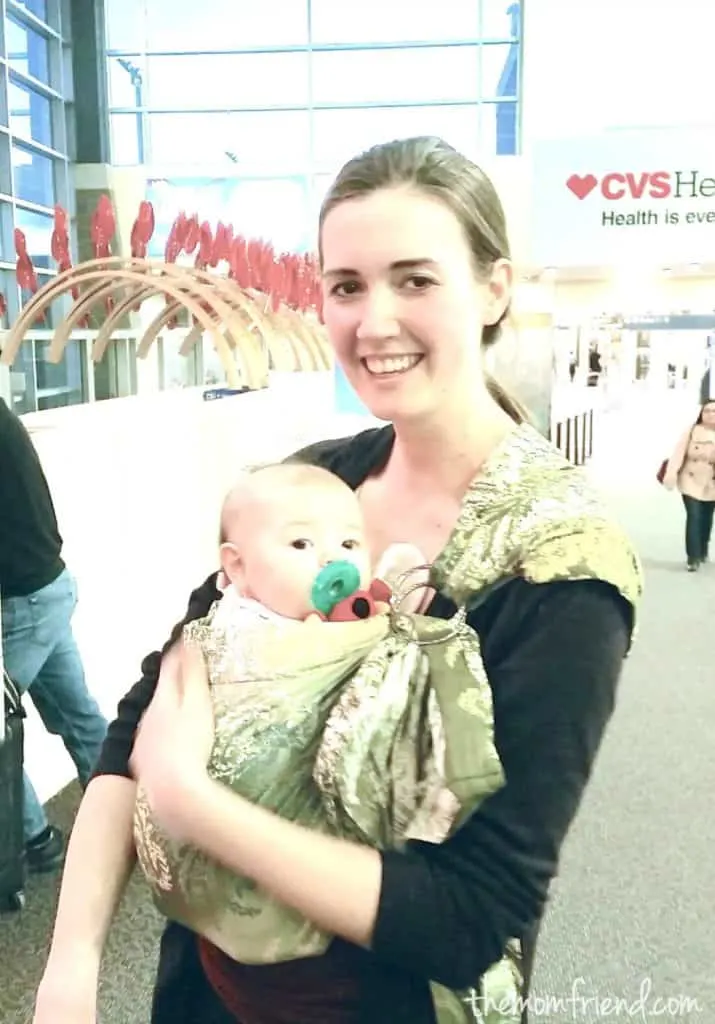 Overall I am super happy with my purchase and have gotten a ton of use out of it the last 17 months. I definitely recommend it!
Want to check it out for yourself?
I ordered mine from Amazon. If you have Amazon Prime you can get free shipping AND free returns. That is great in case you end up deciding this type of carrier isn't for you (if you don't have Prime—which is a lifesaver for new moms—you can get a 30-Day Free Trial