I just love wearing dresses year round, and when it comes to being pregnant, maternity dresses are one of my favorite styles to wear.
No waistline cutting into the bump, forgiving shapes and lots of room to accommodate a growing belly.
But like many mamas, I'm on a budget, so I went shopping for (and stocked up on) affordable spring and summer maternity dresses.
I've rounded up some great inexpensive maternity dresses, that are all really cute!
Stylish maternity dresses that won't break the budget!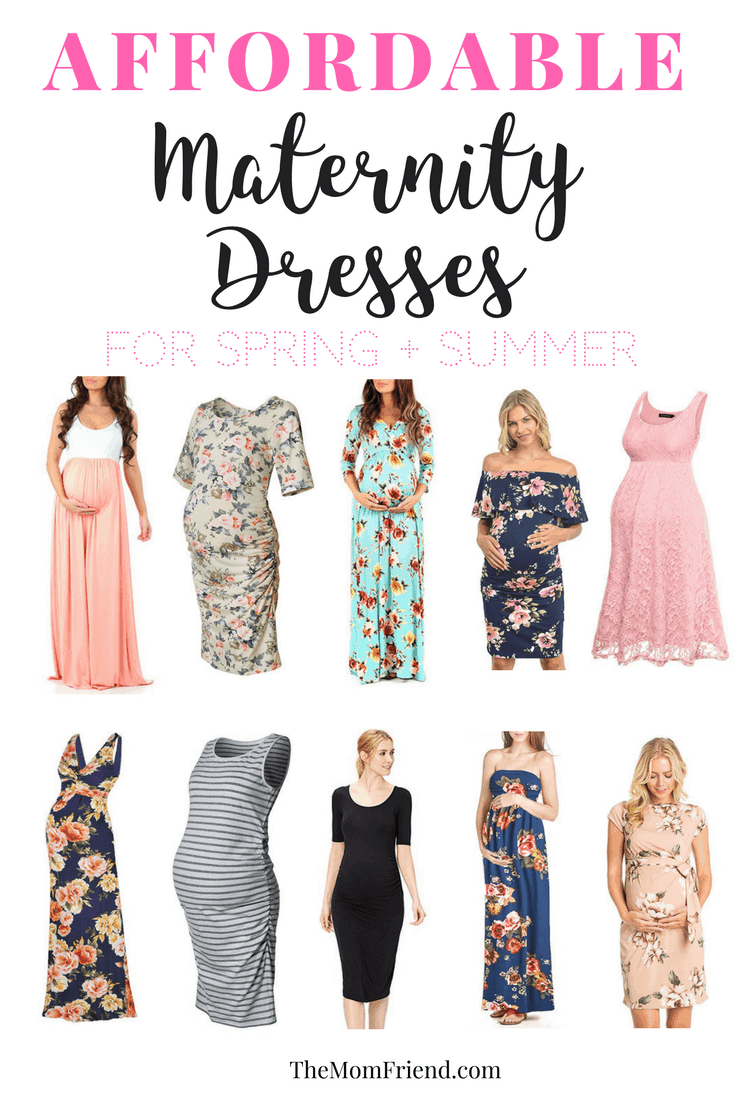 Sleeveless 2-color Maxi (lots of colors!) | 2. Floral Bodycon Dress | 3. Floral Maxi | 4. Off-Shoulder Ruffle Dress (perfect for date night!) | 5. Lace Tank Dress | 6. V-Neck Maxi (I have this in Blue, so comfy!)| 7. Gray Stripe (great base layer) | 8. Elbow Sleeve Dress(just got this in gray!) | 9. Strapless Maxi | 10. Cap Sleeve Side Tie
And for more affordable maternity dresses, check out these great options!
RELATED: Put your good taste towards a Modern Japandi Style Nursery
Affordable Maternity Photoshoot Dress
I wasn't expecting to do a maternity beach photoshoot at 39 weeks, but when the opportunity presented itself, I couldn't say no!
That also meant I needed to find a dress for the shoot rather quickly, and it had to be inexpensive since I was only a few days from delivery.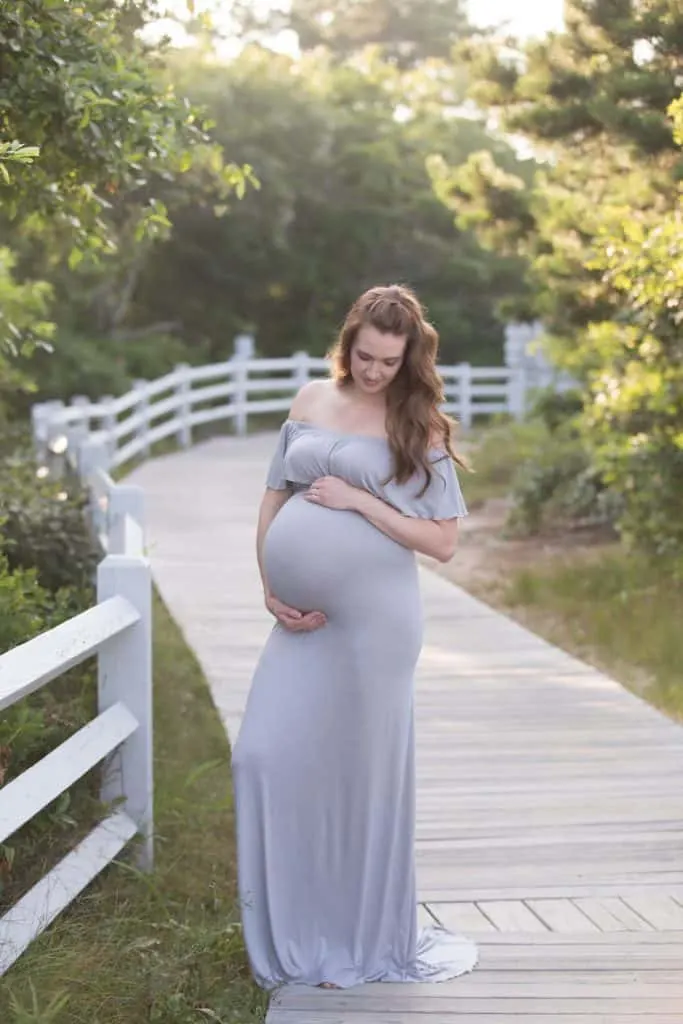 I ended up finding this one on Amazon, and after devouring the reviews, decided to go for it. It worked really well for the photoshoot and was super comfy.
It is a lightweight fabric, so it will show some lines potentially, just so you are aware!
Pin this for later!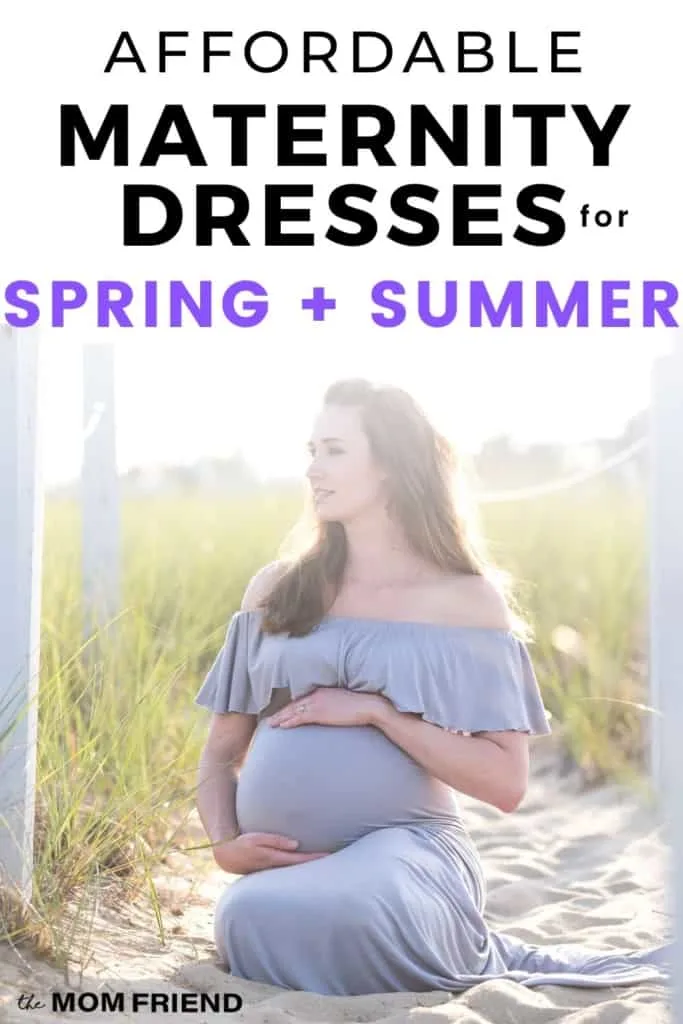 Check out some other trending posts: