Looking for uncommon baby girl names? These interesting ones range from extremely unique to old-fashioned names that are rare, yet beautiful even today.
If you dig through a baby name website to find the least common names for this year, you'll likely find some hidden gems.
Some rare baby names have beautiful meanings and histories behind them (like these interesting Christmas inspired baby names), while others simply flow off the tongue easily.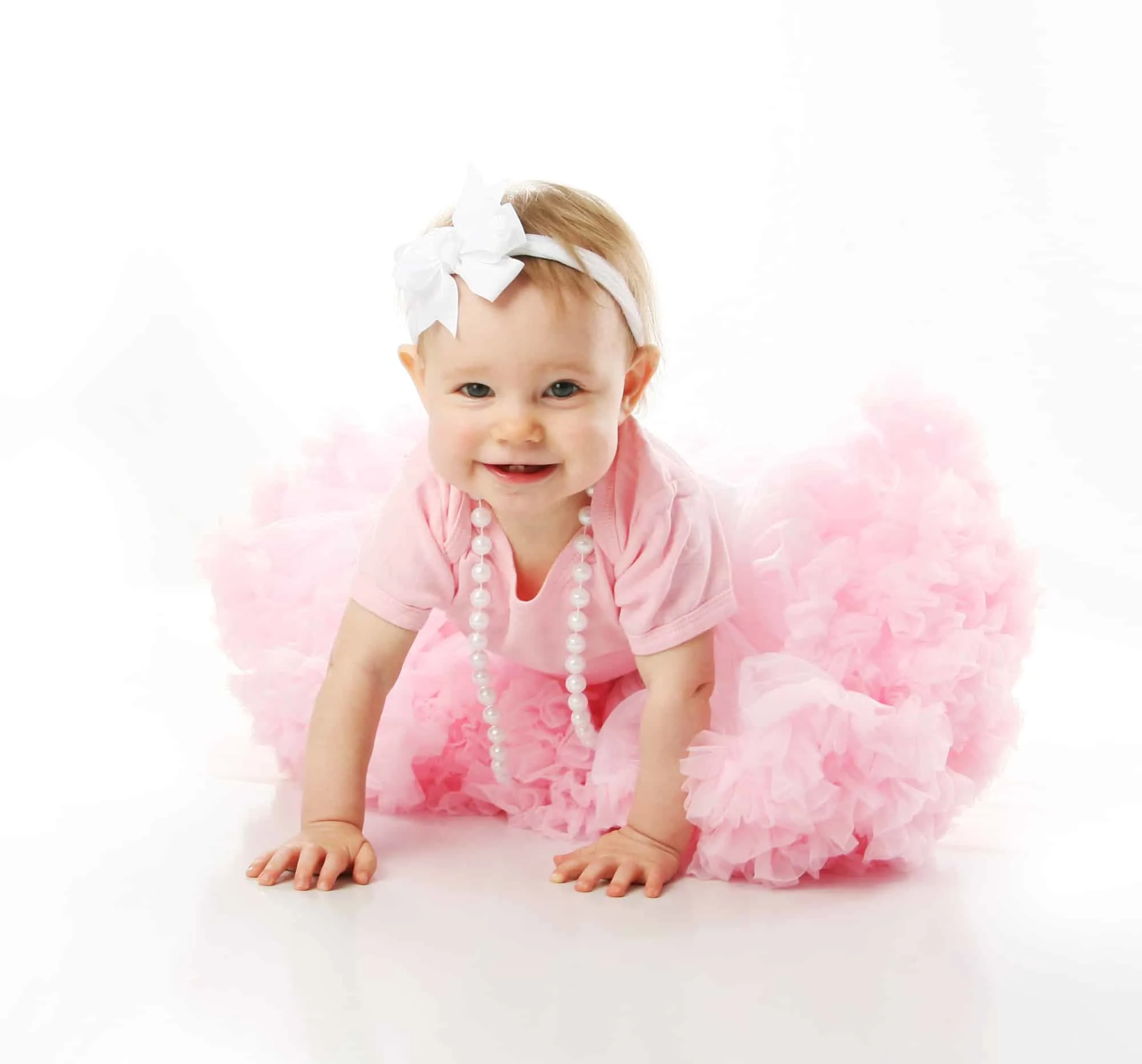 I love hearing unique names or names that haven't been in circulation lately (like my daughter's name). I also find the data behind names interesting, so rather than just list names, we have some data to help see just how popular (or not) these special names are!
Regardless of the name, giving your daughter an uncommon name will surely make them stand out amongst the crowd of Elizabeths and Olivias.
Things to Consider when Choosing an Uncommon First or Middle Name
Of course, there are a few things to consider when choosing a rare name for your daughter.
Will you view baby naming from a practical viewpoint (job applications and social interactions), from a spiritual point of view (the name's power and meaning), or a little bit of both? Will the way a name sounds or looks on paper matter to you?
There is no wrong way to choose a baby name, so long as you are firm in your belief that it's the best name for your daughter.
These uncommon baby names may be perfect for your daughter, or they might inspire an even better name for her. At the very least, you may discover what you don't want in a baby name.
Whether you fall in love with a name or you wind up disliking it, it's important to consider names that are not found everywhere in today's society.
How many of these unique feminine names have you heard of?
RELATED: Unique Masculine Girl Names
10 Uncommon Baby Girl Names
Abcde
Probably the most unique name for a girl on this list, this name pops up in the news from time to time, so you may have heard of it. Although Abcde is really just the first five letters of the alphabet, over 373 Americans have the name. While that's still hardly any girls with the name, there's certainly an appeal to it!
Abcde is typically pronounced AB-si-dee. To make this name easier to pronounce, you could spell the name phonetically.
Lorelle
Lorelle may have been the 11,861st most "popular" name for girls born in 2018, but people have been giving their daughters this name since 1915. You're probably more familiar with the standard spelling of this name, Laurel. By gifting your daughter with this Latin name, you'd be naming her after the laurel tree, which represents honor and victory.
The name Lorelle is pronounced just like Laurel, but with the "elle" suffix we all loved in the 1990s. The end result is a name that's earthy, strong, and feminine!
Olga
Olga is a popular name – just not in the United States. It was the 3,692nd most popular baby girl name in the States, but it's more common in Russia. Olga is originally a Scandinavian name that means "holy."
There are quite a few public figures with the name Olga, like Broadway actress Olga Merediz and many Russian athletes. It's certainly associated with strong women!
Clove
Clove is a far less common name than other "natural" names, like Sage and Juniper. While similar names are amongst the Top 1,000 baby names, Clove was the 17,590th most used name for baby girls born in 2019. It's hard to imagine how this name is so uncommon!
This is also a trendy one syllable gender neutral name (click here to check out our list for others!)
Although you probably associate Clove with the common spice, its use as a name has Latin and Old French origins tied to the word "nail."
Bette
Who said old-school names need to stay in the past? This Hebrew name peaked in 1923, but it's rare for a girl to be given this name in 2019. It's only given to 2 babies per million born in 2019, down from 1,403 babies per million in 1923. Bette means "God is my oath," making this a great baby name for spiritual and religious families.
Your daughter will be in good company with this name, since she'll be joined by well-loved figures like Bette Midler and Bette Davis. There's even a DC Comics character named Bette!
Quest
If you're still on a Quest for the perfect baby name, look no further! This unisex name was given to 3 out of every million baby girls born in 2018, making it the 16,807th most "popular" name. With names like Journey trending, why not give your daughter a less common name with a similar meaning?
For another twist on the name, you could go with Questa, which is actually a pretty French girl name.
Topaz
Here's another earthy name to consider – Topaz is a Latin name that means "from the gem." It's the 14,032nd most popular name for girls born in 2018, given to 3 baby girls per million born last year. If you're due in November, the name Topaz holds even more meaning, since it's that month's birthstone.
Many other gemstone names are far more popular than Topaz. Parents looking for a name that's a little less rare (but equally precious) could consider Diamond, Emerald, or Opal.
Moana
In the 2016 hit Disney film, Moana is a Polynesian wayfinder on a mission to save her people. The Hawaiian name means "ocean," and it was the 2,632nd most popular name given to girls born in 2019. The name dropped over 1,000 points this year. Despite its plummet in popularity, gifting your child with the name Moana is a decision she will likely thank you for!
When giving a child a name with origins different from your own, be aware of the name's significance to that culture.
Celiah
This spelling of the much more common name Celia was only given to 1 in a million babies born in 2018. In 2019, it was still only the 17,688th most commonly given name. The name is derived from the Latin name Cecilia, which means "blind."
Adela
This English name means "noble kind," and was given to quite a few noble people throughout history. Name your daughter after royalty like Adela of France, Countess of Flanders and Adela of Normandy. Alternatively, you can name her after Adela Coit, a women's suffragist from Germany.
While this name is among the most popular on this list, the 1,477th most popular name in 2019 is less popular than at least 73% of names given to babies last year.
Other interesting names to consider
If none of the names above suit your little girl, then there are plenty of others to choose from. One place to look is this list of interesting names for Leap Year babies. Since 2020 is going to be a leap year, it is the perfect time to find a meaningful and different name!
Family names (whether that be someone's first, middle or last name) is another way to find a fairly unique name for both boys and girls.
We gave both of our girls names that had a connection somehow to family, and while Charlotte was the most popular baby name that year, Ensley is definitely one that is both rather unique and has special family significance (it was my Granddaddy's name!)
Surnames, maiden names and family nicknames are a great place to start. I'm definitely seeing using maiden names as an upcoming trend, so you could get ahead of the curve by naming your daughter after you or someone close to you.
Plus, it is always special to see other people's reaction when you tell them where the name came from.
Uncommon baby names can be a blessing to the children who receive them. Since choosing a baby name is such an important process, it's also one that shouldn't be taken lightly. Sometimes, the rarest names have the most impact, so be sure to consider all of your options!
Pin this to save these names for later! And check out tons of other baby name inspirations on The Mom Friend's Pinterest boards as well.
While you are there, be sure to click "Follow" to get tips, ideas, and encouragement for all stages of pregnancy and motherhood!