Christmas is fast approaching and I wanted to give all of you a little present, so grab these free funny printable Christmas gift tags and use them for family or teacher gifts, or gifts for your mom bestie!
Keep scrolling to see all 6 designs and for the directions to print, or to save it to your Christmas Pinterest Board for later!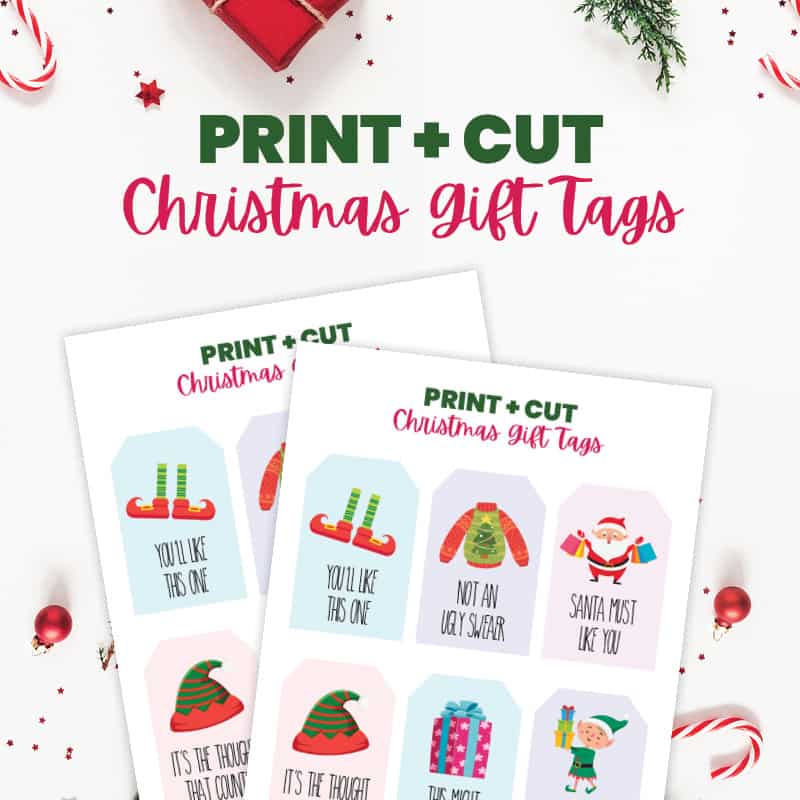 Free Funny Christmas Printable Gift Tags
Nothing says HO HO HO like a snarky gift tag to go along with a present to your favorite people. Your mom friends, coworkers or even family members will get a laugh out of these cute tags that are both honest and hilarious at the same time.
Whether it's a white elephant gift, a real gift for someone you love, or just a plate of cookies to bring over to the neighbors, this tags add a little bit of holiday cheer (without any extra effort).
Gift Tags Included:
"You'll Like This One"

"Not An Ugly Sweater"

"Santa Must Like You"

"It's The Thought That Counts"

"This Might Be Coal"

"This Wasn't On Your List"
I love how they came out! It's hard to pick a favorite as I can see each one being used in a different situation (or for a different personality).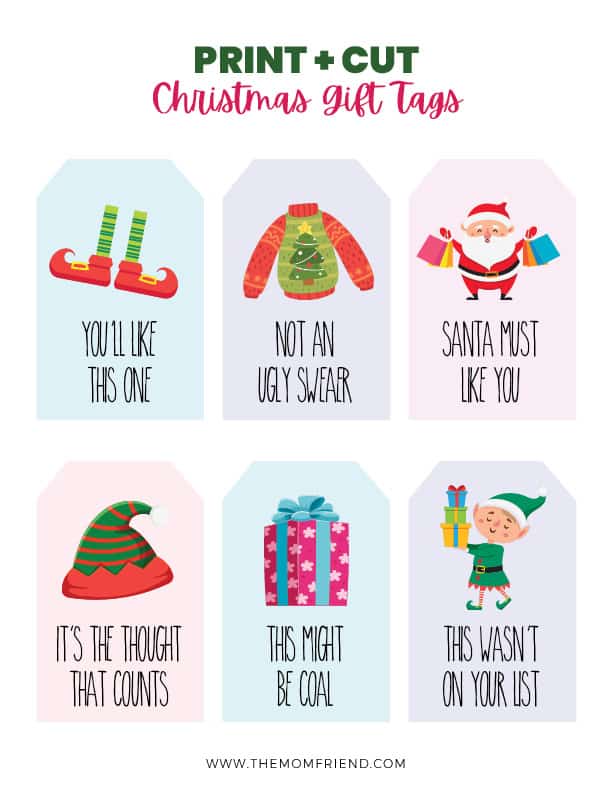 Feel free to print out and then share with your friends too!
I recommend printing on cardstock or heavier paper if possible, or if you don't have any hanging around, print on regular paper, cut out, and then attach to a piece of construction paper to give it shape.
Scraps from your kids' art projects work great!
Need gift ideas to put in those packages? Check out my favorite Handmade Gifts forBabies, Toddlers and Mom Friends (that you can buy instead of making yourself) or the Best Gifts for New Parents.
Not ready to print? No Problem! Just pin this and come back to it when you are ready to start wrapping!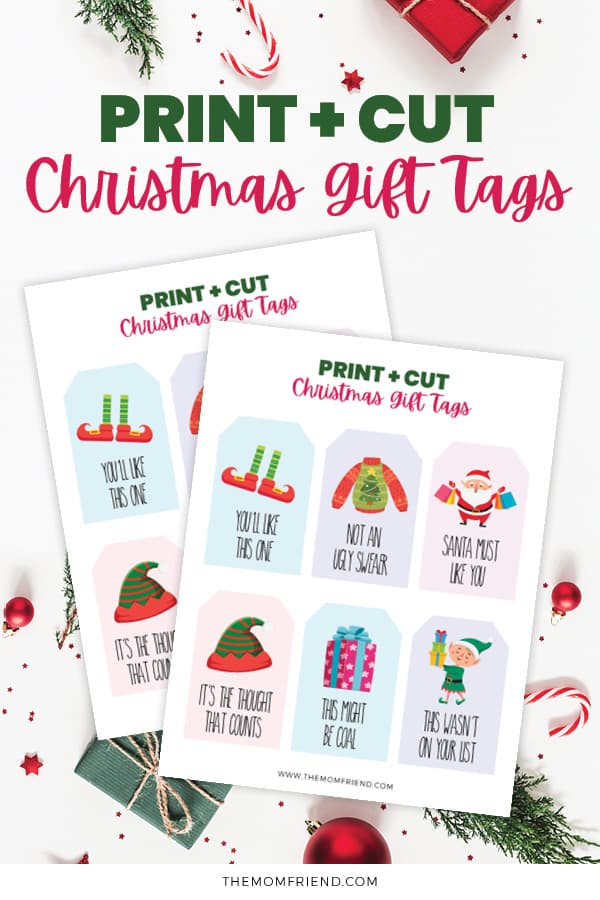 Haven't finished your holiday shopping? Here are some gift guides to help you find some inspiration: