This post contains affiliate links. Some items sent for consideration, but only items I loved made the list!
It seems like as moms we are always in charge of getting gifts all year long—for birthdays, Christmas, friend's parties, and for family events. But what about for Mom herself? What type of things should make our list, or what are some great gifts to give those awesome mom friends in our life?
Here are some of my favorite gifts for moms—there is something on the list for everyone! I've added in a few things on my wishlist too, because it is sometimes so hard to think of what we want or what would be nice to have when we spend all our time focused on what is best for others in our family.
For the New Mom
Let's face it, when we first become moms most of the gifts we ask for end up being for the baby or have something to do with them at least. But that isn't a bad thing! I am all for asking for gifts that make my life as a new mom easier and more enjoyable.
Ergo Baby Omni 360 Baby Carrier
Babywearing is something I love and I have asked (and received) many carriers as gifts in the past few years.
A great one to ask or to gift a new mom is the Ergo Baby Omni 360.
It can be used from birth without an infant insert all the way through toddlerhood, and is ridiculously comfortable to wear. The Cool Air Mesh version is perfect for warm temperatures or babies/mamas who tend to overheat. We love ours!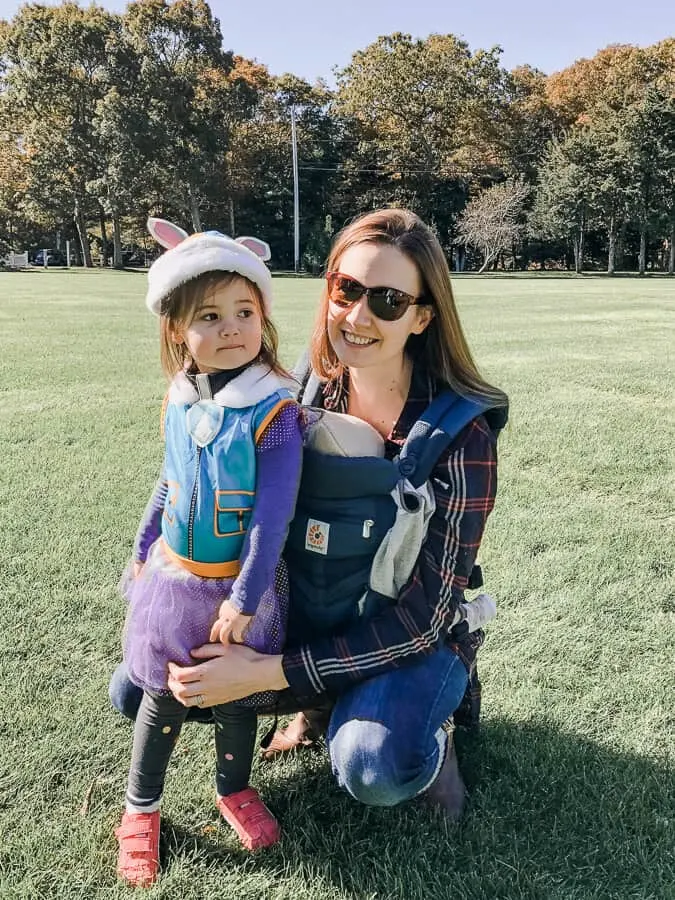 Super Comfortable Postpartum Leggings | Leggings are Life—especially after giving birth. I love the high waisted leggings from Lalabu.
They provide just the right amount of control to help keep everything tucked in and help make recovery more comfortable, plus they are perfect for breastfeeding as they cover up more of your midriff when lifting a shirt to nurse!
Gifts for the Stylish Mom
Faux Fur Moccasins | There is (almost) nothing worse than bare feet on a cold floor during middle of the night wakeups. Plush slippers make those feeds a little more cozy.
Classic Cashmere | The pullover sweater is a momiform staple, but the cashmere makes it even sweeter.
Rose Gold Watch | We've got a tight schedule to keep—or maybe you just like to be reminded of how late the kids are making you. Either way this minimalist watch is a needed accessory.
Sneakers Perfect for Everyday | Easy to slip on and stylish to boot, every mom needs a pair of go-to sneakers that can take her from the playground to the store and everywhere in between.
Gifts for the Organized Mom (or the one who wants to be!)
Home Storage | Functional things to make a house more organized and comfortable helps keep everyone happy all year long. I'm drooling over this modern rustic bookshelf and since a clean house isn't something I can put on my Christmas list, this might make it instead.
Diaper Bag that Doubles as a Personal Bag | My Fawn Design diaper bag was my one of my favorite presents ever (snagged it on sale!) and I used it more than anything else I got, both as a diaper bag and as my work bag. This one is a similar option with great reviews on Amazon for a lower price if FD isn't in gift budget.
Echo Dot (or other Smart Home Device) | From setting timers for dinner to playing music to entertain the kids, or turning on lights when you need a hand, smart home devices help moms get stuff done!
The Ultimate Planner & Accessories to get Organized | If you are like me, you need a little help to get organized. I LOVE LOVE LOVE using my Erin Condren LifePlanner.
It is easy to customize to fit the needs of every individual, and there are so many cute and functional accessories that will help mom get organzied, from meal planning and budget tracking to color-coded custom stickers for life's everyday events.
If you are just starting out with using a planner, I'd recommend asking for a gift card to EC to allow you to pick out your favorites. To me the perfect starter pack would include: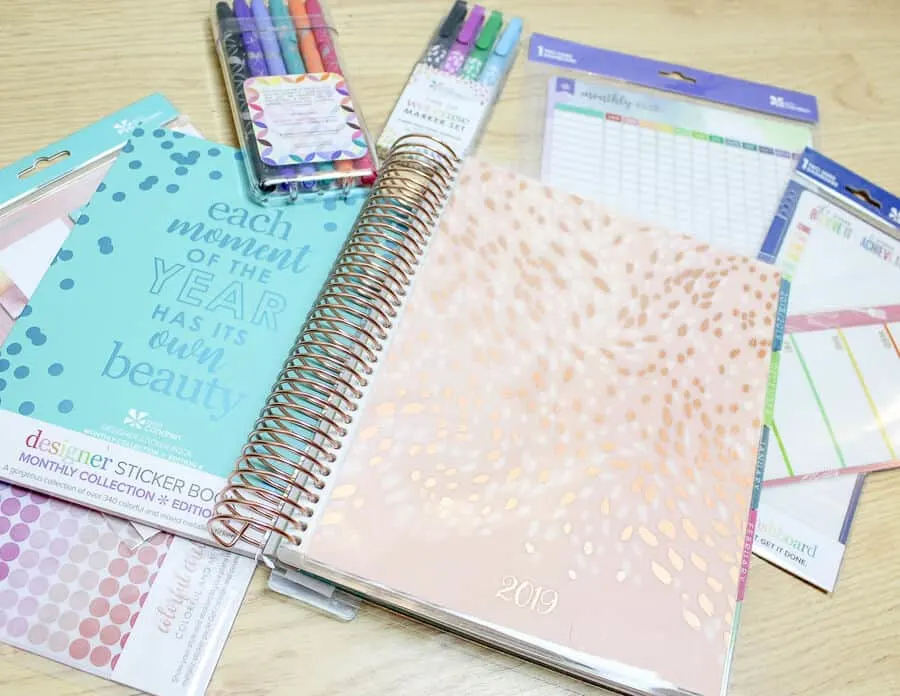 For the mom or a mom friend who is already planner obsessed, Erin Condren has some great gifts for them too! Desk Calendars, Weekly logs, Portfolios to carry planners in all make great gifts and can help moms get stuff done.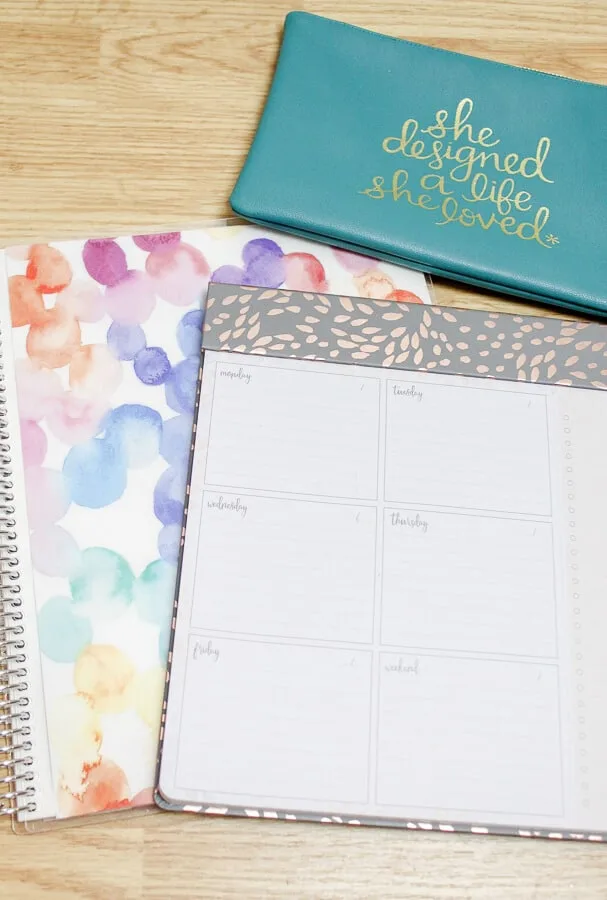 Gifts for the Jet Setting Mom
Spinner Carryon | For the mom who loves to travel light, a good carryon bag is a must. Traveling with a baby through an airport can be tough with all the gear, so make it easy by picking one with spinner wheels for a easy push. This one is a great deal!
Packing Cubes | Packing everyone in one bag is the secret to traveling light, making packing cubes a must. A set with varying sizes makes a great gift and are something I have asked for few times on my wish list—I can never have enough!
Neck Pillow for Flights | If flying with an infant, it can get pretty uncomfortable trying to maintain a position especially if they fall asleep and you don't want to disturb them! A neck pillow is so helpful for making mom a little more comfy and maybe even getting a little shut eye!
The Ultimate Beach Towel | This incredible innovative towel from Tesalate is a traveler's dream. It is sand-repellent, super compact and lightweight and yet absorbs up to a liter of water too! It is available in lots of beautiful modern designs on their website.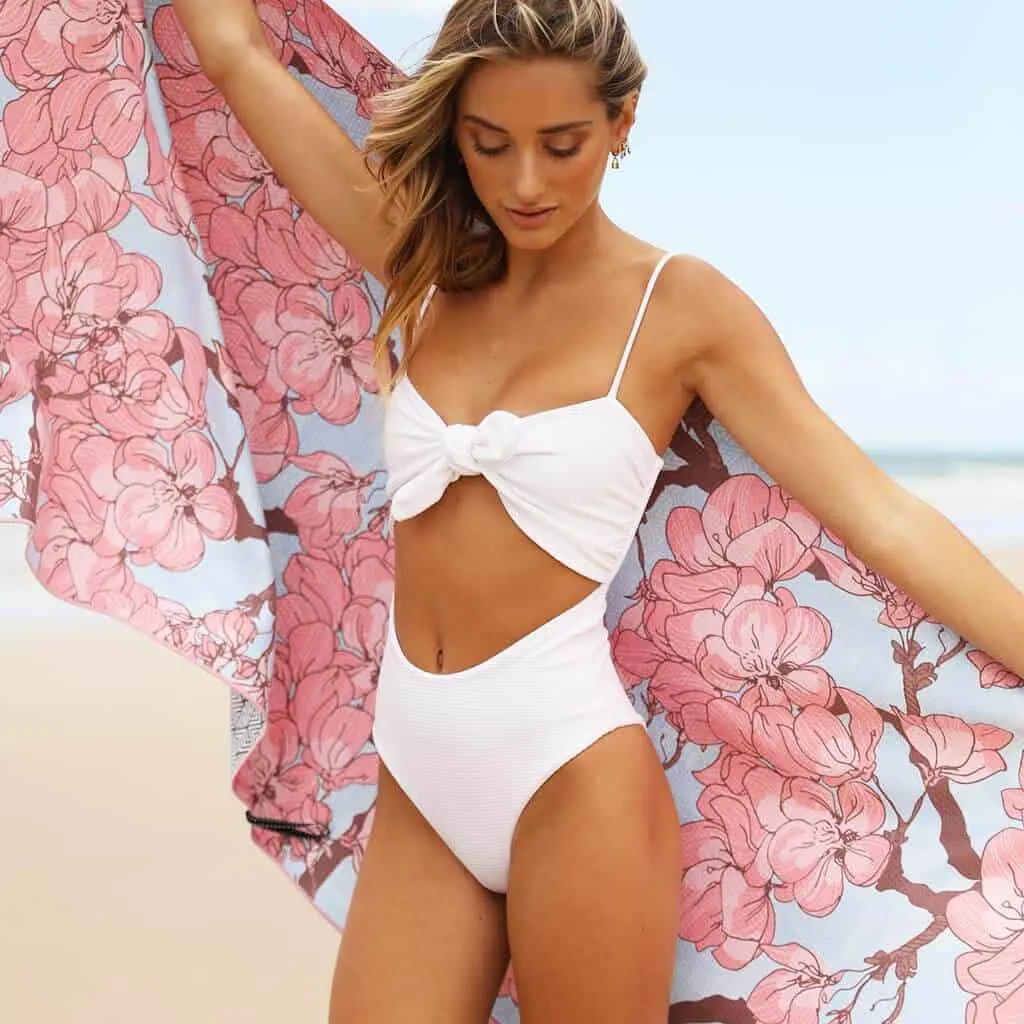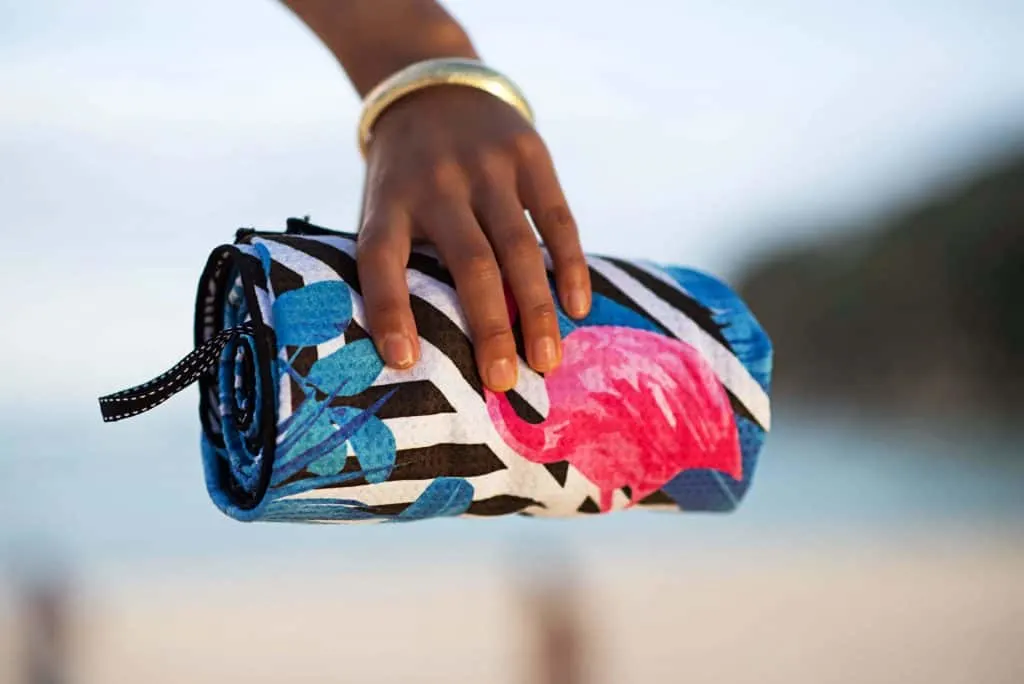 Handmade Gift Ideas for Moms
Handmade gifts are the perfect way to give something special, and are great to capture the spirit and personality of our Mom BFF, no matter her style! But who has time to make something any more (I barely have time to make dinner…. when I actually make it).
So what's a mom to do? Check out Amazon Handmade. Same benefits we know and love about Amazon (like Prime shipping and a huge selection) but with a handmade twist.
I rounded up my favorite handmade gifts in this post for you!
Not a Prime member? Get a 30-day free trial here to cover all your holiday shopping.
Things on every mom's wish list not noted above? Sleep, Peace and Quiet, and a few hours to herself. I just haven't found those to link to yet 😉
What's on your wish list?