This post was sponsored by Amazon Handmade as part of an Influencer Activation for Influence Central and all opinions expressed in my post are my own. This post contains affiliate links. Non Product Photos by Mary Ware
There is something nostalgic about the holiday season that often makes us want to connect with our loved ones on a personal and thoughtful level. But as busy moms, it can be difficult to find the time to personally craft or put together personalized handmade gifts that reflect each individual's likes and interests.
This holiday season however, I've found (and am sharing with you) a ton of great handmade gift ideas for friends and family alike in a place we all know and love: Amazon Handmade.
Amazon Handmade takes everything we have grown to rely on from Amazon—including ease of finding great products and getting them quickly with Prime 2-Day Shipping—and pairs it with unique and interesting handcrafted gifts from artisans all over the world.
Not only do I love finding new small-business sellers to support, but I also love the idea of gifting something handmade and tailored specifically to those I am closest to. Knowing someone put their whole heart and energy into making a gift for me to give (with the beauty of being handmade without me having to attempt it myself) makes it extra special.
And honestly I was blown away by the selection of gift ideas for the entire family and friends alike.
Today I am sharing my favorite finds for babies, toddlers and moms alike. The gifts listed below are perfect any time of year for holiday gifts, birthdays, baby showers, or saying thank you to the mom friends in our lives that couldn't live without. Plus they give inspiration for creating our own wish list as well—since we all know mom barely has time to make her own list once the holiday season approaches!
Handmade Gift Ideas for Babies
Personalized and handmade gifts are perfect for little ones. Whether it is a new baby on the way or our own little munchkins, these gifts are sure to bring a smile to their face, and make the home a little more beautiful—who says homes have to be filled with all plasticky toys and decor once kids enter the picture!
Minky Lovey | There is nothing sweeter than baby's first lovey. I wanted to give Ensley a lovey for Christmas (I picked the cactus one), and it feels extra special knowing someone handmade it for her. I just couldn't wait to give it to her, so I caved a little early!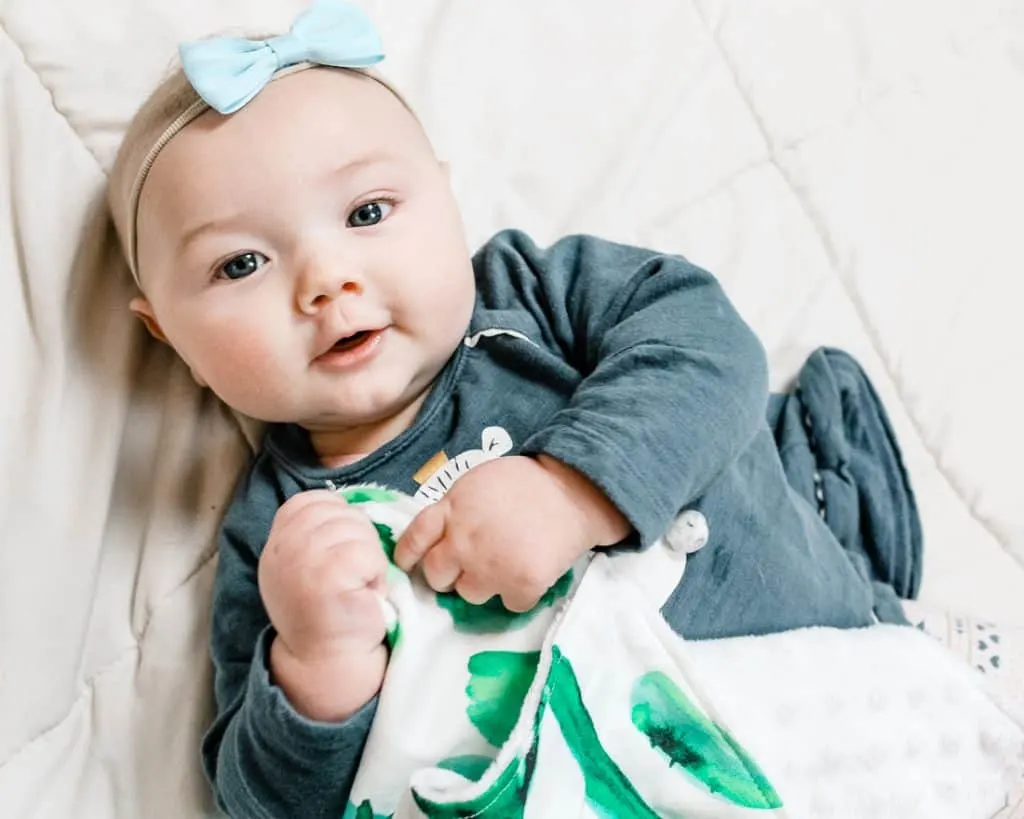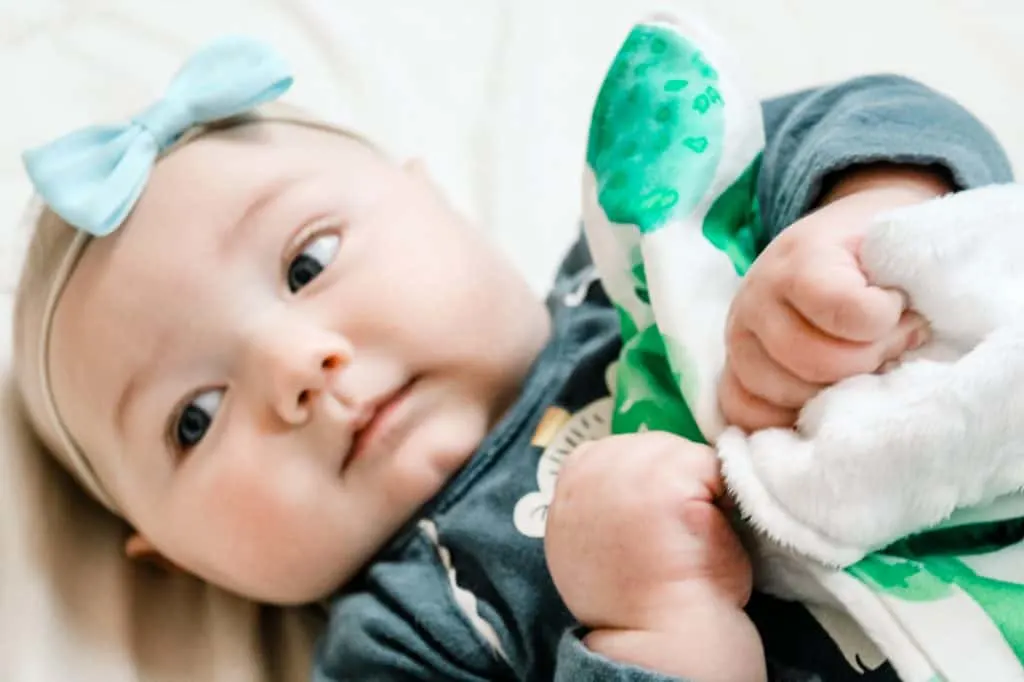 These are super affordable, and I love that the team behind the shop, Lullabies and Lollipops are two sisters from my home state of California. They have the cutest modern nursery items!
Wooden Play Gym | Playtime for baby is so important for growth and development (which is why it is important to start in the first three months) and play gyms are perfect for providing entertainment that also promotes development such as reaching and visual tracking.
This sweet wooden gym would look great in any home and I love the little tropical toys hanging from the bar (they also make adorable food, animal and nature themed ones as well). I love that they are foldable for when not in use too!
Personalized Wooden Toy | Easy to grasp and fun to play with, I love that this adds a special touch with the engraved name as well.
Nursery Mobile | Amazon Handmade has so many unique and themed mobiles—there is sure to be one to fit every style of nursery. I love how this spiral one looks like it will move when drifting above a crib.
Handmade Gift Ideas for Toddlers
Superhero Costume | There is something thrilling about watching a child develop confidence as a superhero. Love the different options for capes to match their personalities too!
Stuffed Flamingo | How cute would this be on a little girls bed? I can just see Charlie carrying it around the house too.
Personalized Pillowcase | A pillowcase is a great non-toy idea, and helps toddlers feel pride over their bed—maybe they will even be willing to help make it!
Quiet Book | True story: I spent almost 40 hours making a quiet book for my niece when she was little (while trying to learn how to sew). They are such a fun gift to give, but there is no way I would have the time now to do that. You can even design your own on Amazon Handmade!
Toddler Apron | I am so excited to give this to Charlie for Christmas. She loves "cooking" in her play kitchen, and this will be perfect for we when do real baking too!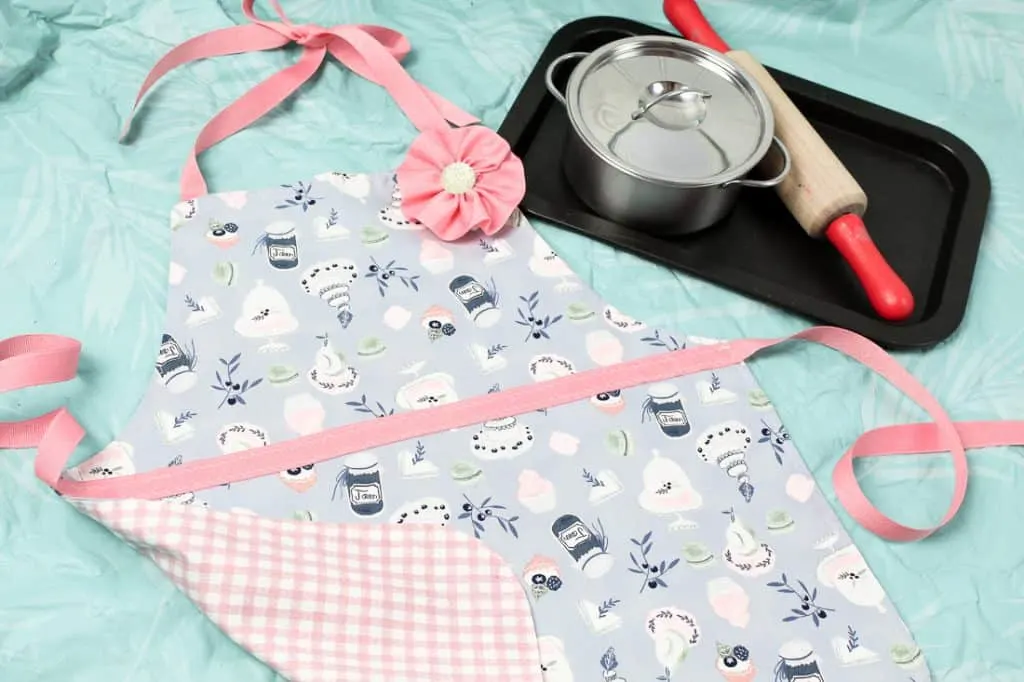 Handmade Gift Ideas for Moms
Whether you need help filling out your wish list (I always draw a blank in the moment when a family member asks) or you want to get your Mom BFF something sweet (because life would be much harder without her), these handmade gifts are great any time of year.
Concrete Succulent Pot | Perfect for the minimalist mom, or the mom friend whose steady friendship grounds you, I am loving this stylish planter as a modern gift.
Book Lover's Tote | This is such a fun bag—playing both off of a love of books and speaking to a mom's busy schedule!
Essential Oil Aromatherapy Gift Set | Bath soap, lip balm, bath salts and more—this box is sure to make those rare relaxation sessions a dream come true!
Shirt for the Mama-to-be | Welcome your newest soon-to-be mom friend into the motherhood club with this shirt that really says exactly what every pregnant mama wants—more tacos!I also picked up this great coffee mug from the site—and know just the mama I am going to give it to! Most days I don't think I could survive without a little coffee boost (or a lot), especially recently with the rise of the threenager around here!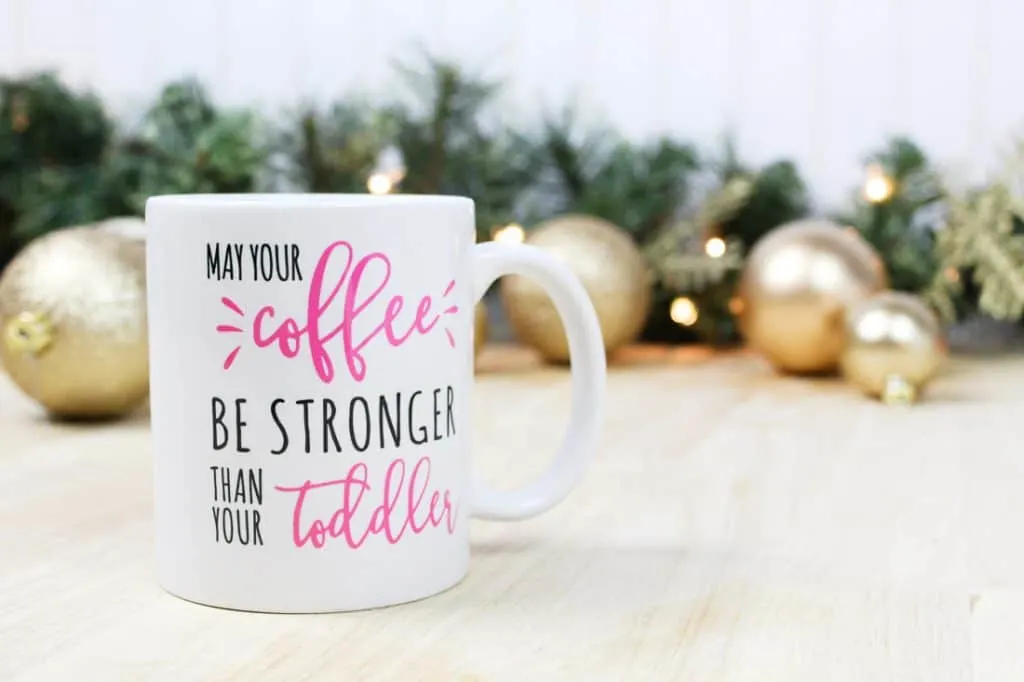 As you are shopping online on Black Friday and throughout this holiday season, be sure to check out the unique and personalized handmade gifts on Amazon Handmade.
(Not a Prime member? Get a 30-day free trial here to cover all your holiday shopping).
Hope you have a happy and handmade holiday season!