I had so much fun planning our vacation to Hawaii and researching the top things to do in Oahu with kids. There are so many choices of fun things to do it can be hard to decide!
To make it easy, we decided to create a list of things that were of interest to us, and decided to use the Go Oahu card to get the best value in visiting them.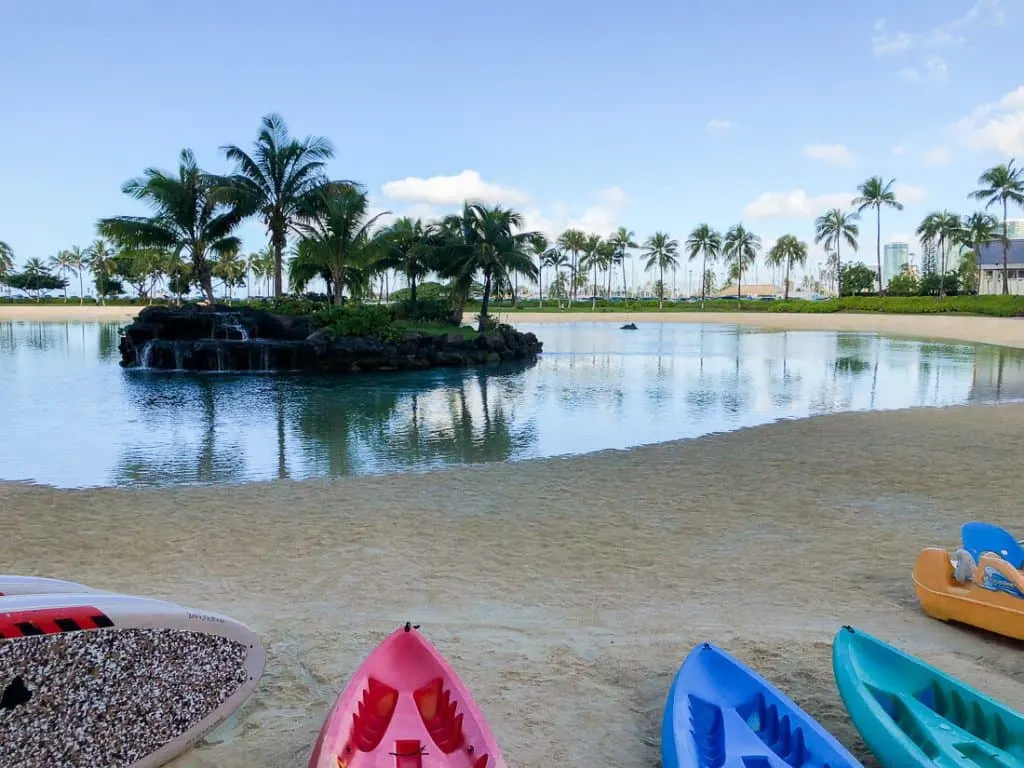 This post is in partnership with Smart Destinations. This post contains affiliate links and as always, all opinions are my own.
To help make your vacation planning easier, I'm sharing some of the top things to do in Oahu with kids plus our process for figuring out how to fit in the highlights and sharing some sample itineraries for using the Go Oahu Card.
Top Things to Do in Oahu with Kids—including Toddlers and Infants!
For our vacation this time around, we had a total of 8 days on Oahu. While that seems like plenty of time to see and do everything, we realized very quickly that we had to prioritize and pick our own must do items.
We split up our trip in 3 days in Waikiki, 1 night on the North Shore, and 4 days at Disney's Aulani Resort & Spa. Knowing we were doing all that with a 3-year-old and a 3-month-old in tow, being flexible was also going to be an absolute necessity!
I first made a list of everything we considered. That list is below, and you can find more ideas here.
Activities for families on Oahu:
Visit the Duke Kahanamoku Lagoon at the Hilton Hawaiian Village
Beach/Pool time (because it is Hawaii after all), including places for snorkeling
Visit Pearl Harbor
Underwater Submarine Adventure
Visit Dole Plantation
Explore Island Culture at The Polynesian Cultural Center
Honolulu Zoo
Waikiki Aquarium
Waimea Valley (stroller friendly with waterfall)
Hike Manoa Falls
Check out the view from Diamond Head
From there we narrowed down our list to our must do plans and things we would love to do if we had time.
For our family, Pearl Harbor, beach/snorkeling, and the Submarine Adventure topped our list. Other things we wanted to try were hikes to Manoa Falls and Diamond Head.
We planned to leave the kids with Grandma & Grandpa for the night and do 24 hours on the North Shore, so we saved the Polynesian Cultural Center and Waimea Valley for that day, and thought the Zoo or the Aquarium would be good options if they wanted to take the girls somewhere during the day.
We had a loose plan set in place with one activity/destination in the morning, and one in the afternoon, but knew it was likely that would be disrupted, because, well, kids.
3 Day Oahu Itinerary
Day of Relaxation at the Beach/Pool
We intentionally left the entire first day free for exploring the Lagoon and pools at the Hilton Hawaiian Village (where we were staying), which turned out be a great choice due to a few very long and difficult flights the day before.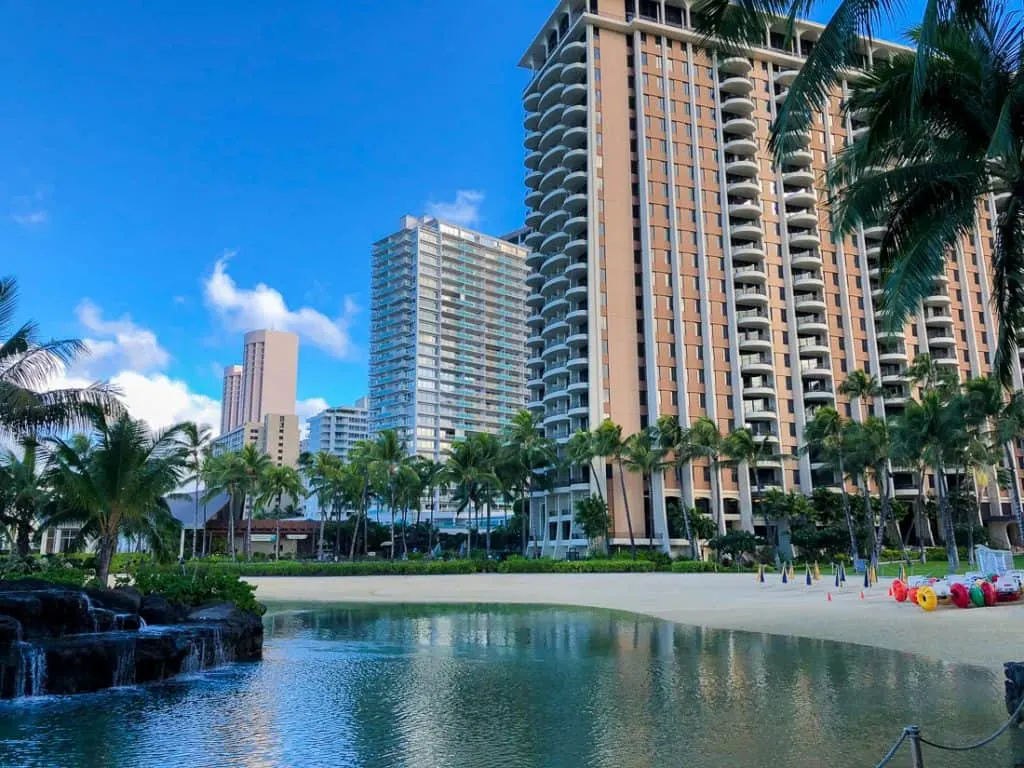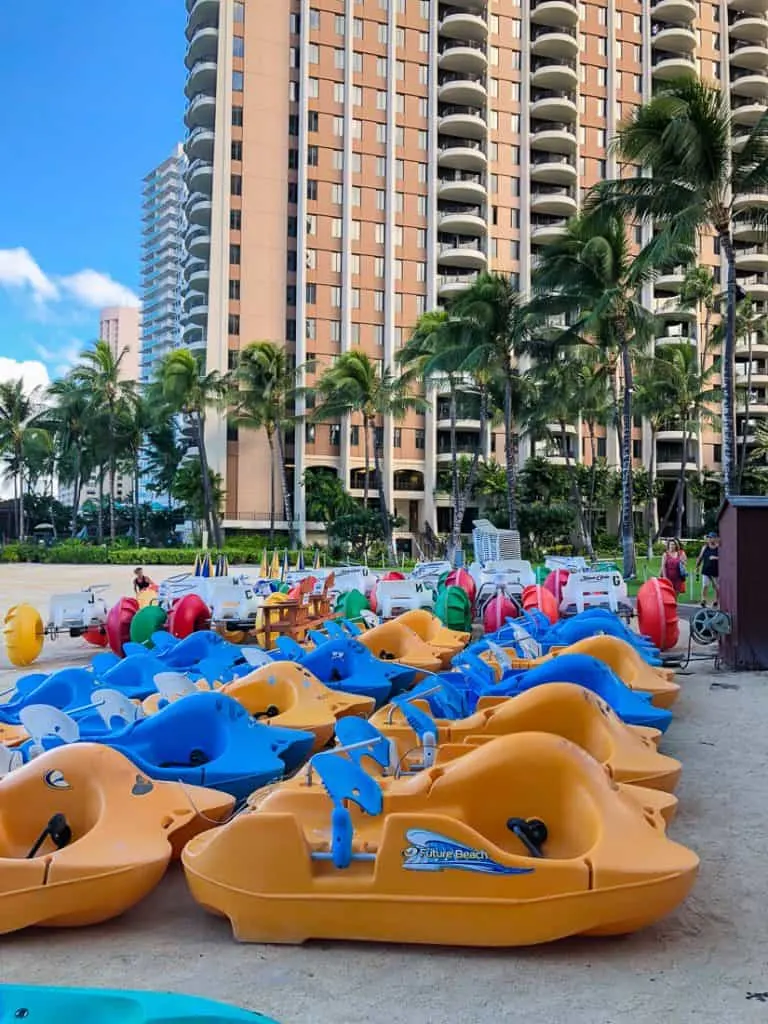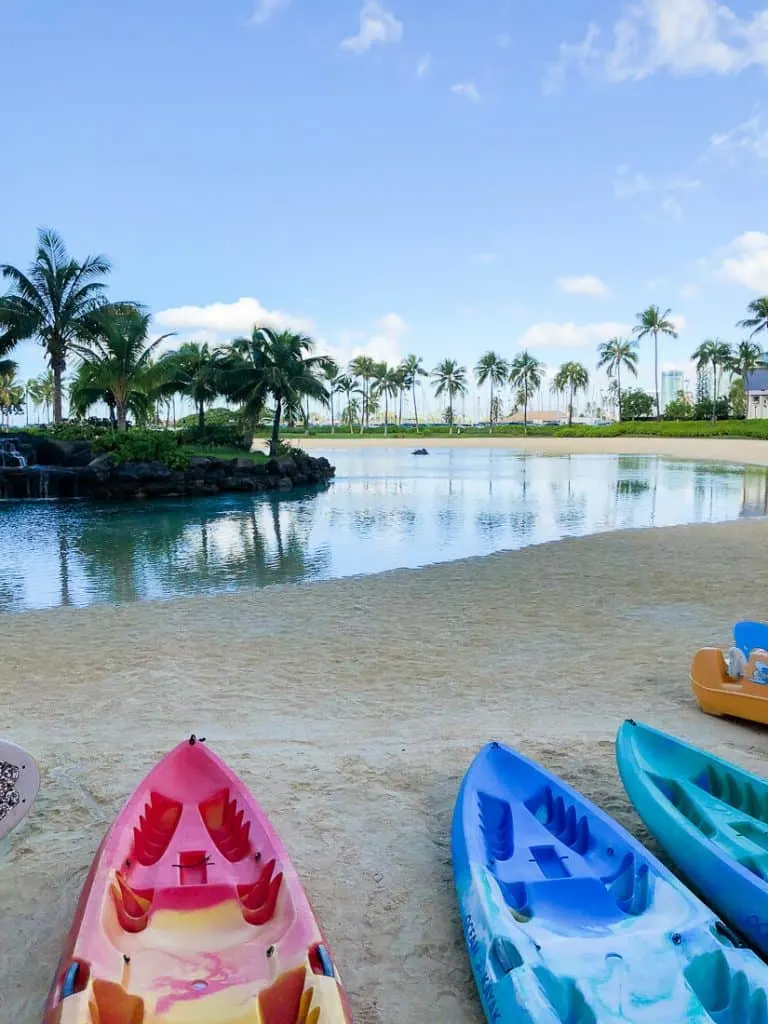 The calm shallow waters of the Lagoon was perfect for Charlie to play in, and she loved the pools and waterslides at the hotel.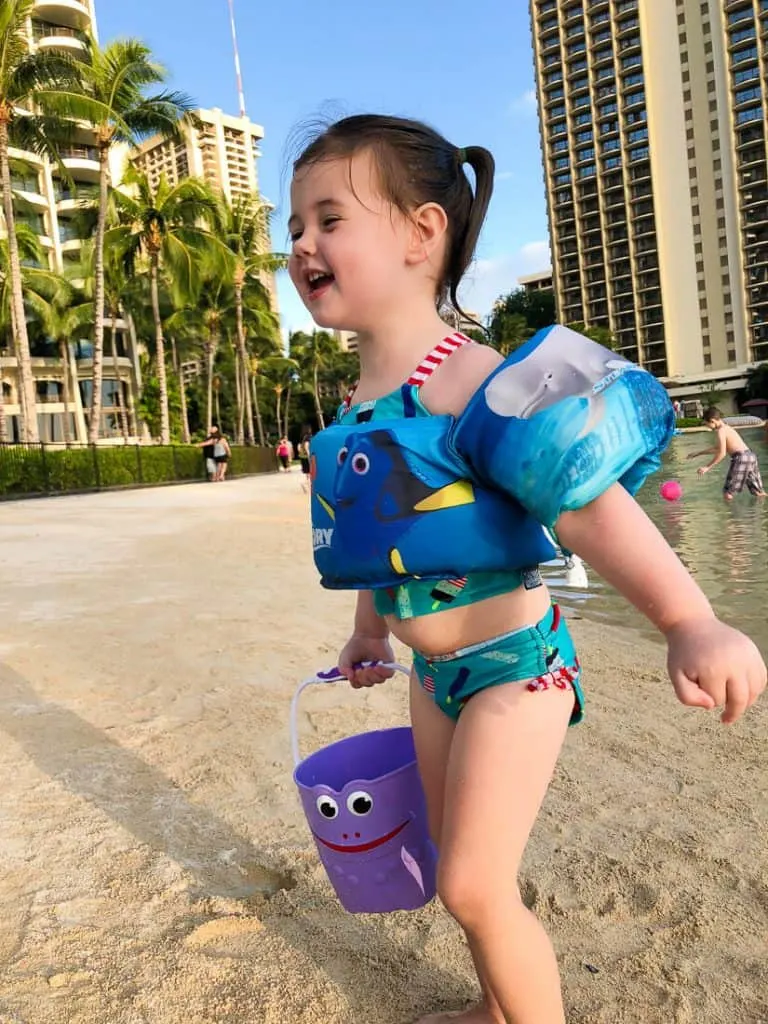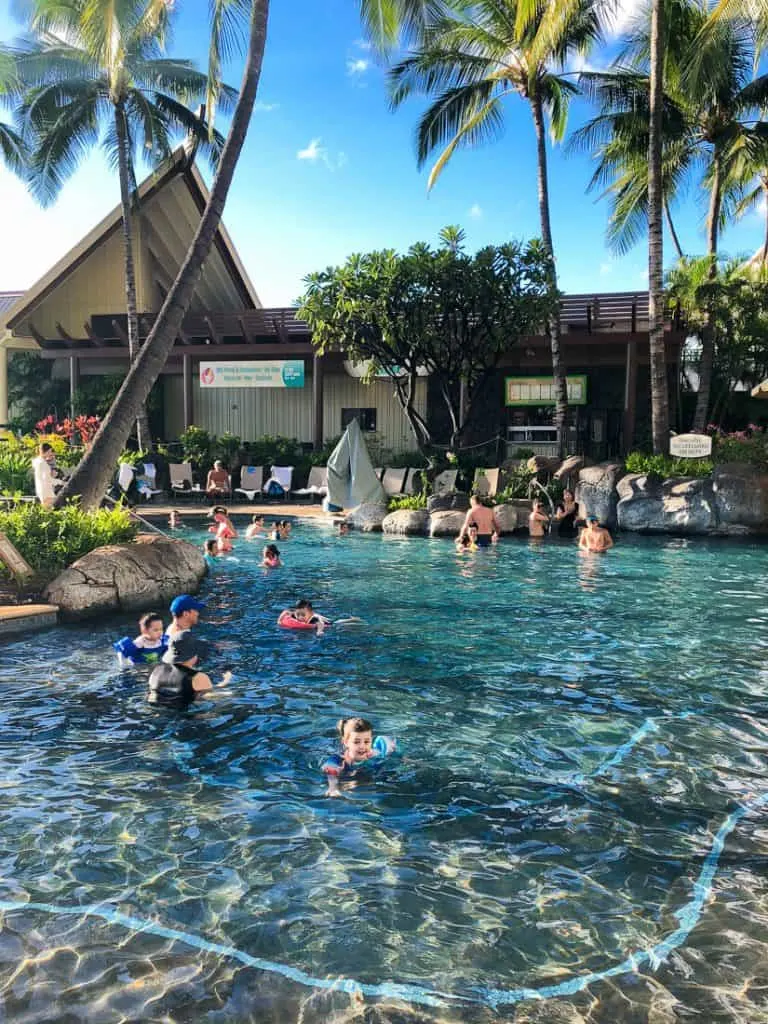 Under the Sea Adventure + Hike
Charlie loves animals and the ocean, so when my sister-in-law heard we were going to Hawaii she searched for something extra memorable she knew Charlie would love. That search led her to the Premium Submarine Tour by Atlantis Adventures, and it was easily one of the top highlights from our trip.
The 68 passenger submarine dives 100 feet below the surface to an underwater world full of marine life, sunken ships and artificial reefs, and even sharks!
For a little over an hour, Charlie was in awe as she stared out of the portholes at the fish, and felt just like a real Oconaut (for all my Disney loving mamas!). She even turned around to see Dory right in the window!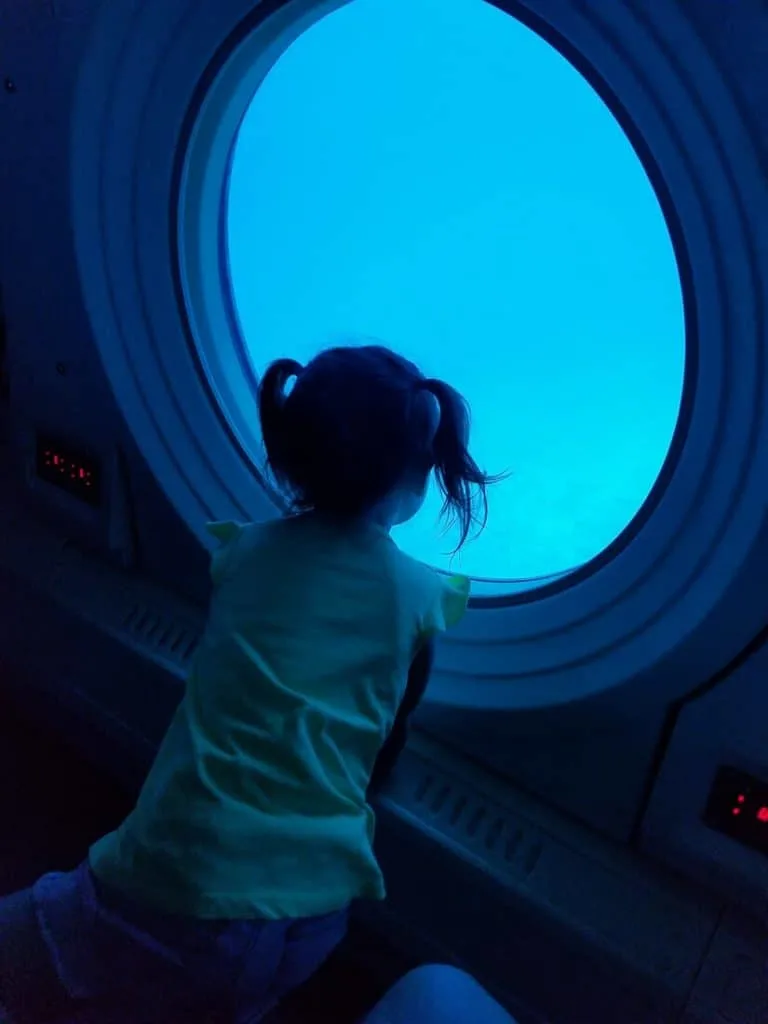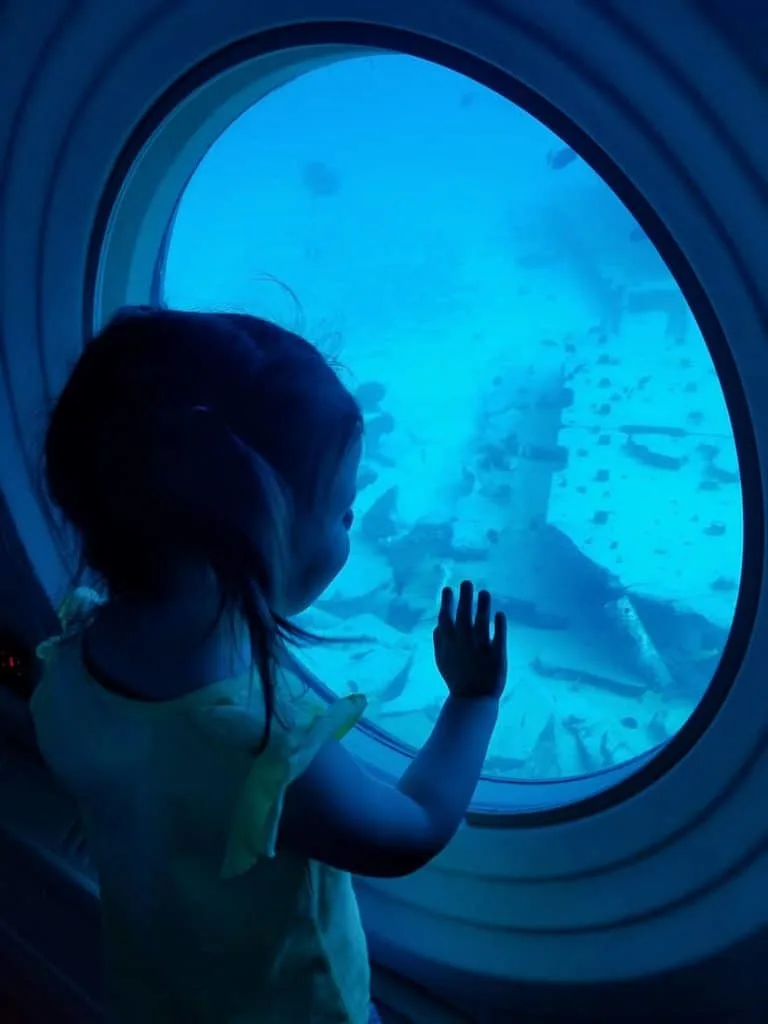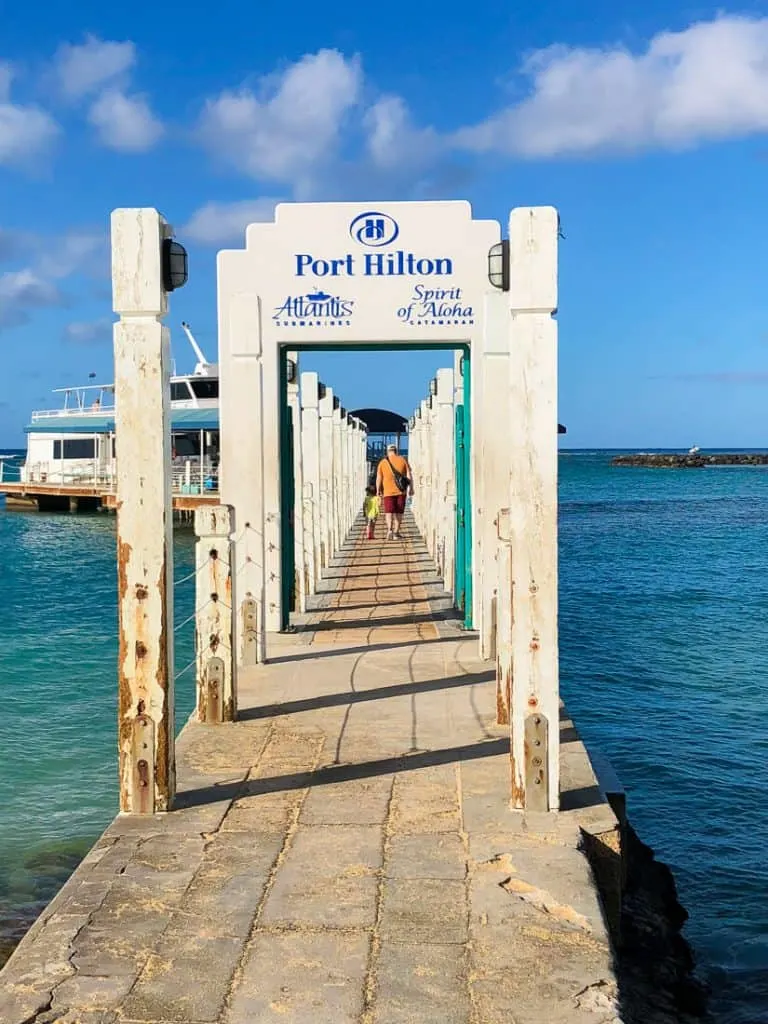 The boat for the Atlantis Adventures leaves from a dock right in front of the Hilton Hawaiian Village in Waikiki.
Travel Tip: If you want the best seats in the submarine (near the front where the captain and guide are located to allow kids to see all of the gears and buttons) then try to be the first one off the boat.
Staying on the bottom deck is a good way to be first off as most people head up to the upper deck for the view.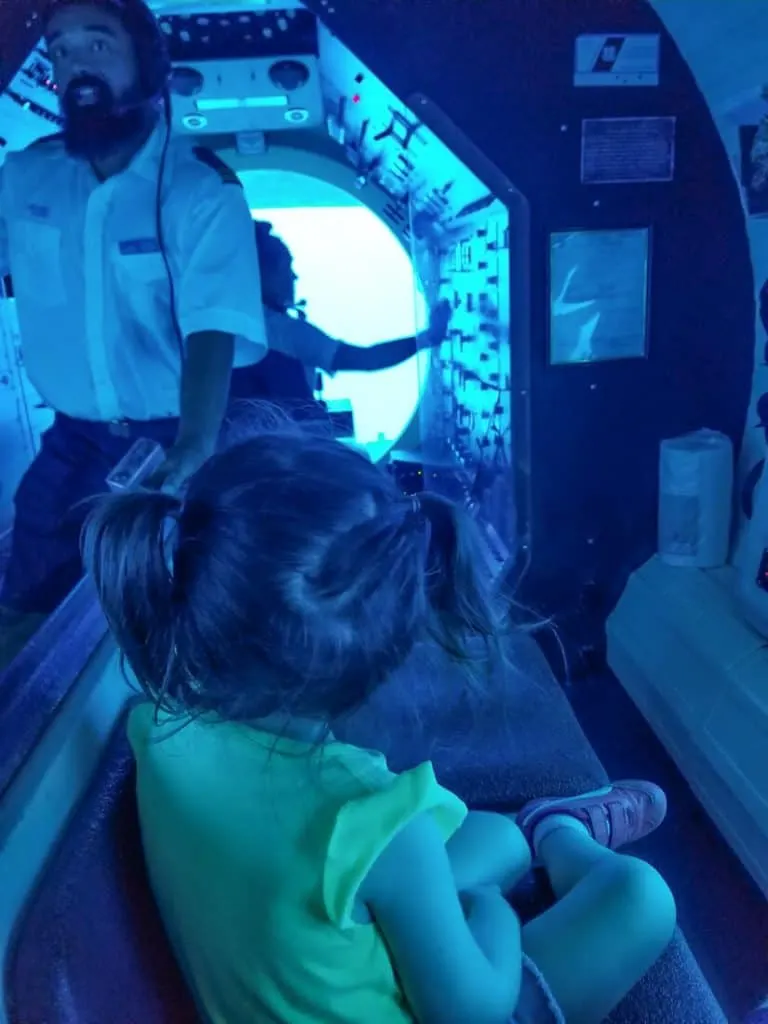 We planned to do either Manoa Falls or Diamond Head after the submarine.
However, we then heard from my parents after their trips to both that Manoa Falls was incredibly muddy and would not be good for hiking with a toddler and babywearing due to slipping hazards, and that Diamondhead was a more difficult uphill climb.
After Charlie skipped her nap that day (read: a very difficult afternoon) we decided to save Diamond Head for later in the week if we got to it.
That is why it is important to be flexible!
Day at Pearl Harbor
Visiting and paying our respects at Pearl Harbor was very important to our family, so we used our Go Oahu Card to do the USS Arizona Memorial, the USS Bowfin and the Battleship Missouri.
Though the actual USS Arizona Memorial is currently closed, visitors can still watch a 25-minute video at the Visitor's Center before taking a narrated boat tour around the memorial.
The USS Bowin Submarine is also located at the Visitor's Center and a shuttle bus leaves from there for the Missouri.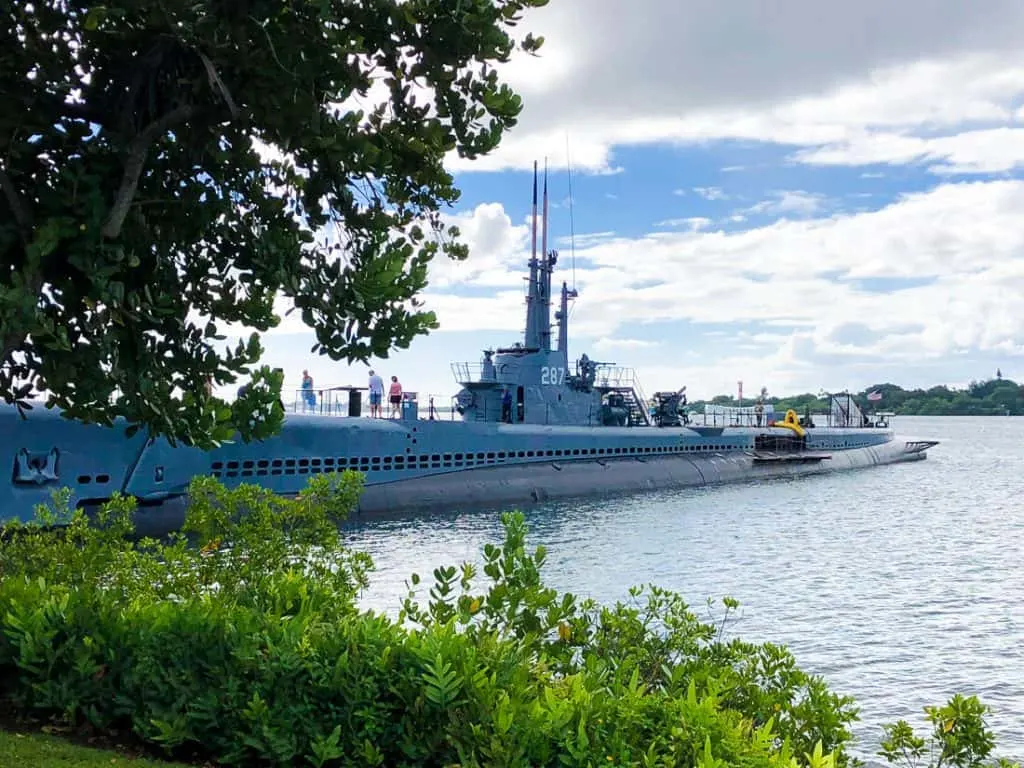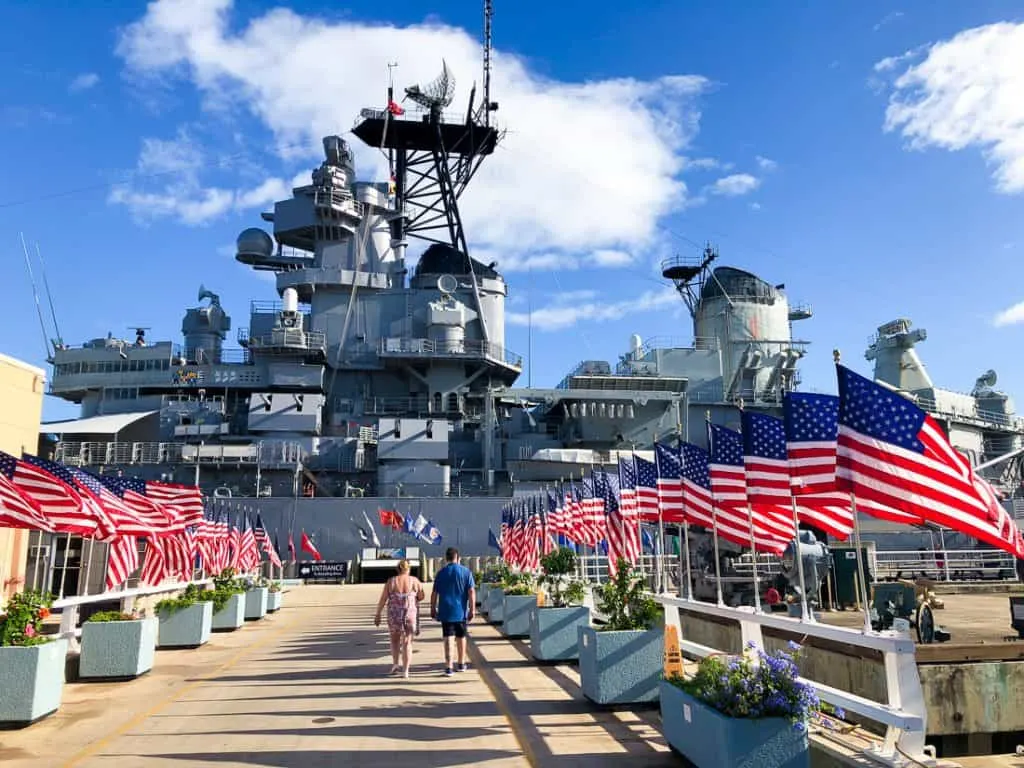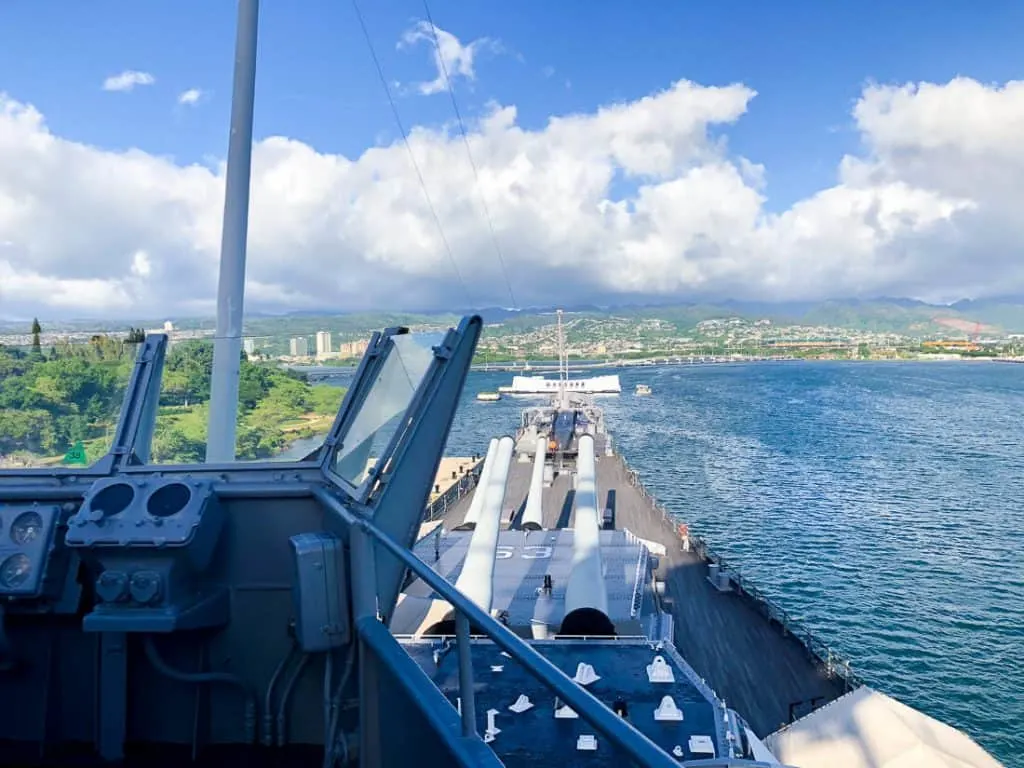 If visiting with infants and/or toddlers, keep in mind that the USS Bowfin does not allow children under the age of 4 and that while the Missouri is stroller friendly, you are better off babywearing after you get to the actual ship to access points easier.
Tips for using the Go Oahu Card
Between my parents (who purchased a multi-day Go Oahu Card) and us, we used Go Oahu cards to visit:
USS Arizona Memorial (the pass provides an audio tour)
USS Bowfin Submarine
Battleship Missouri
Polynesian Cultural Center (with and without the Alii Luau)
Hanauma Bay Snorkeling
Sunset Dinner Sail on Makani Catamaran
Pacific Aviation Museum at Pearl Harbor
Diamondhead Hike
Moped rental
Obviously, some of those things are better for just adults or those with older kids and others are fine for toddlers too.
By using the Go Oahu cards, visitors are able to save up to 55% off the price of admission for those locations, and with the longer passes (3, 5, or 7 day) passholders are able to choose a premium experience for free (such as the Sunset Catamaran sail or the Alii Luau at the Polynesian Cultural Center).
You can buy Go Oahu cards here (as well as touring cards for other cities) and find info on all of the available activities.
Sample Itinerary with the Go Oahu Card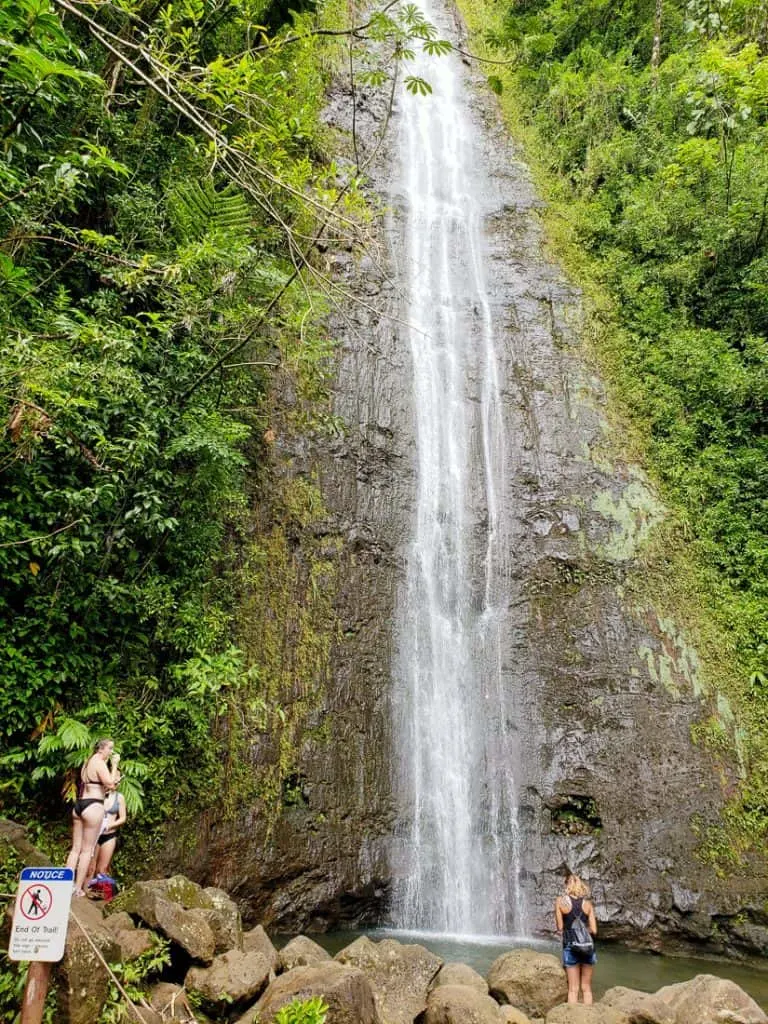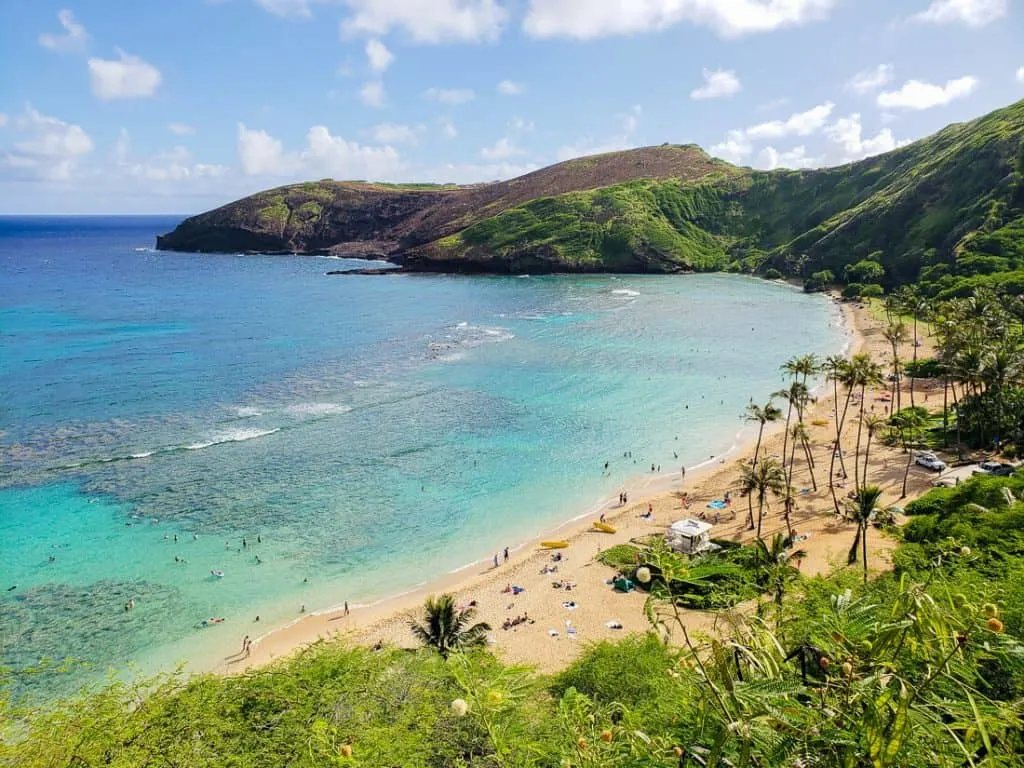 2 Days:
Day 1 | Morning: Pearl Harbor (USS Arizona, USS Bowfin, Battleship Missouri)*
Afternoon: Snorkeling (Snorkel Rental cost covered)
*If your kids are good stroller nappers, you could easily make Pearl Harbor a full day excursion by adding in the Pacific Aviation Museum.
Day 2 | Morning: Diamond Head Hike (8:20am departure, 11am return)
Afternoon: Makani Catamaran Sail (1pm)
__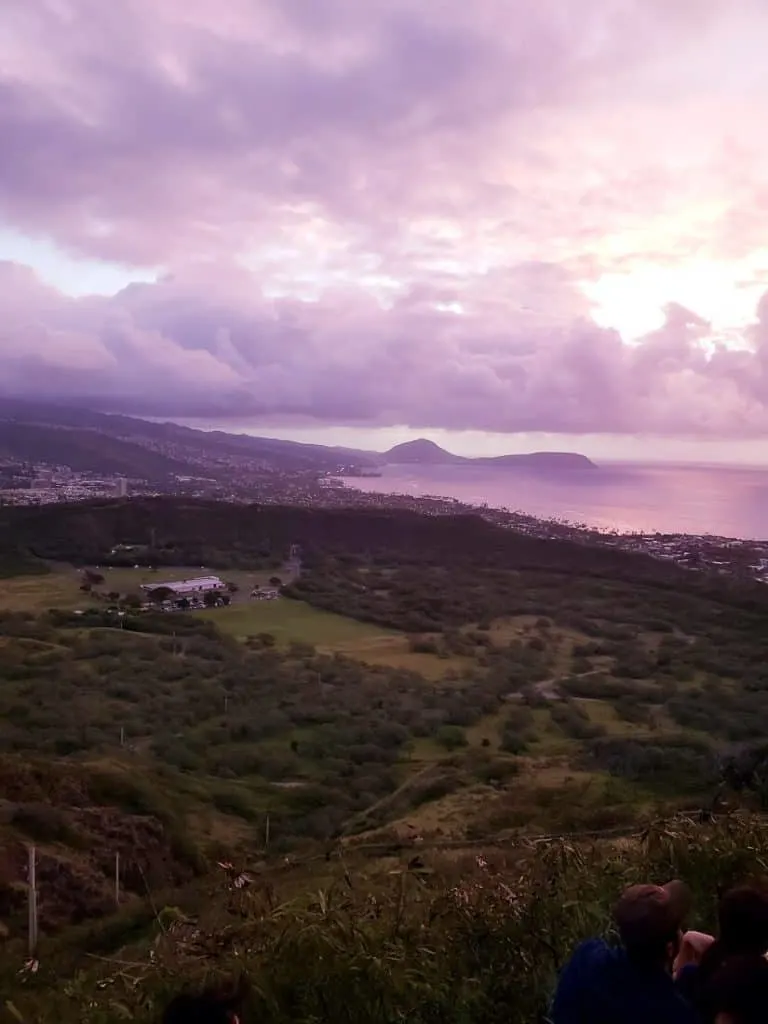 -OR-
Morning: Waimea Valley
Afternoon: Polynesian Cultural Center
__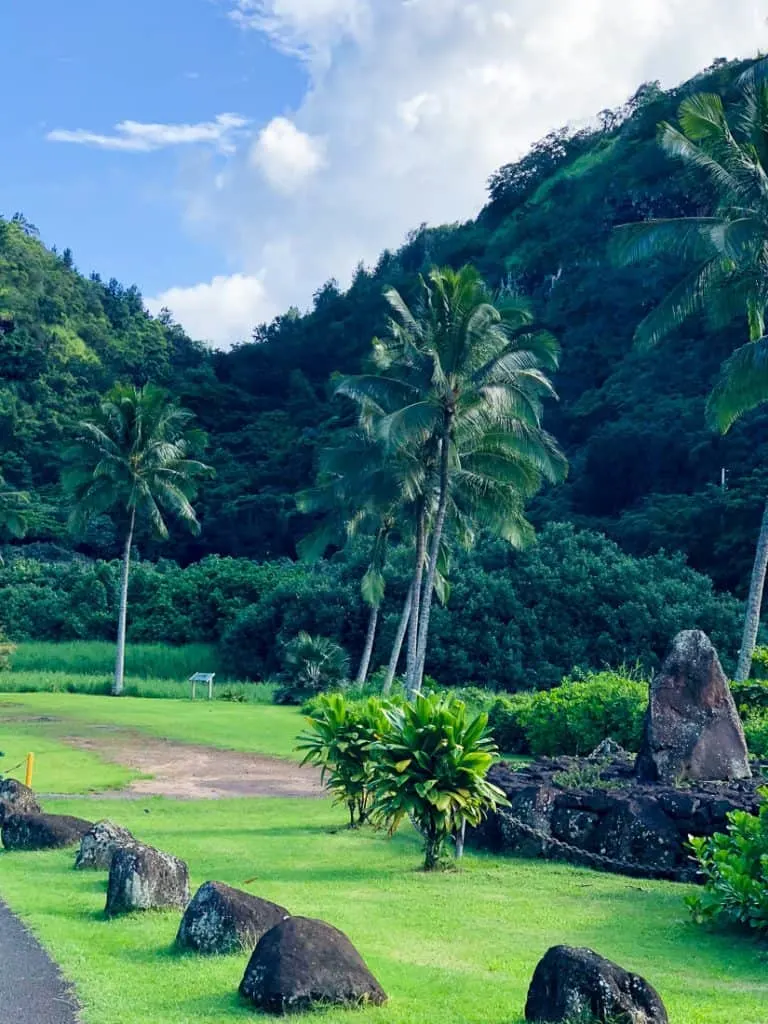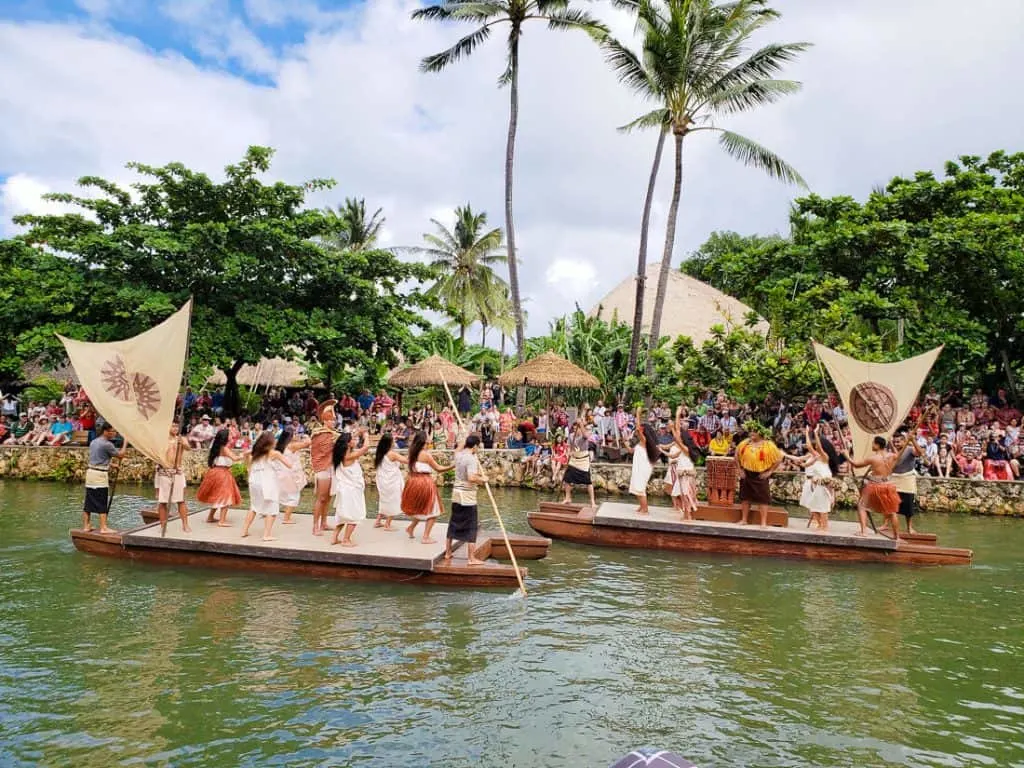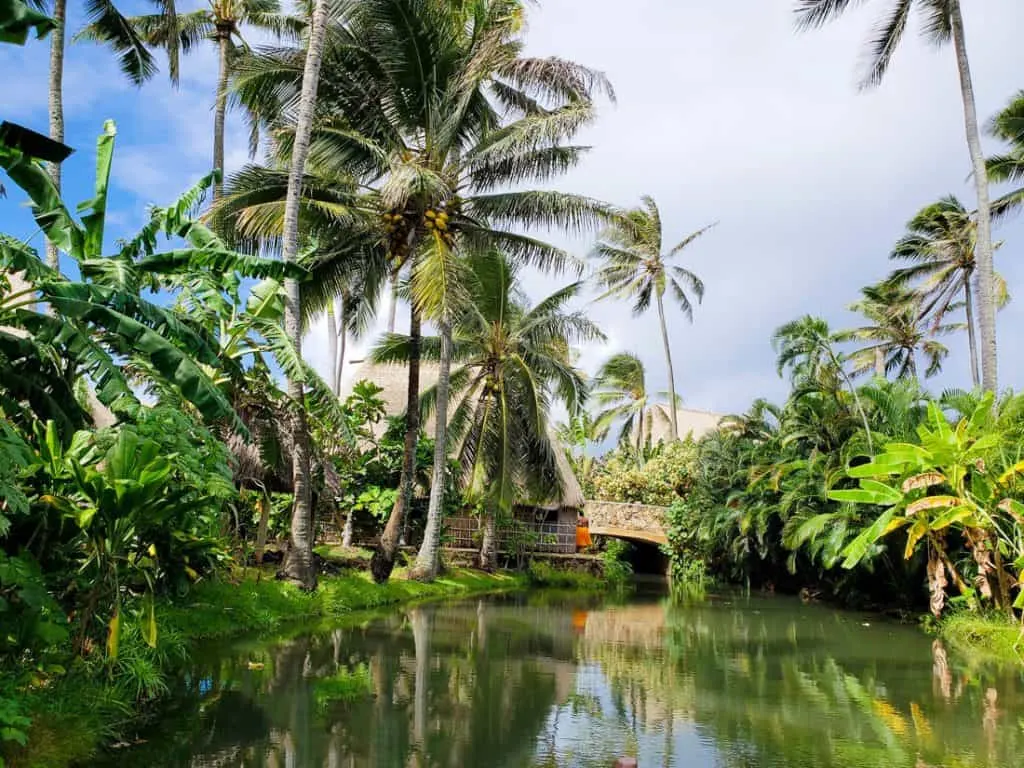 When selecting activities to use with a Go Oahu card, it is important to keep your family's needs in mind, such as whether or not your children will nap comfortably on the go, how long they can be entertained happily while out, and age of children.
Other things to keep in mind for using the Go Oahu card:
Some activities have age restrictions, or might be difficult with young children.
It is also important to be flexible with your choices as weather or registrations can impact your plan. During our stay there were two activities that were either rescheduled or canceled due to low signups (shuttle buses may not run if only a few people sign up for example).
Passes need to be used on consecutive days, so if you are going to Oahu for a week, plan activities on the card accordingly to ensure they are on back-to-back days.
The Go Oahu card is a great way to save on some of the major highlights on Oahu if you plan on being active and covering a lot of ground over the course of a few days, or if you are interested in one of the included premium experiences that comes with the 3-day and up passes.

You can also book excursions and activities on the site to save 20% without purchasing a full card if you are not sure how many activities your family will be able to attend or if interested in only doing some of the lower priced activities.
Tips for planning activities on Oahu with young children
I think the way we split up our 8 days worked perfectly for us—however, there was so much to see and do that we could have easily stayed in Waikiki for the entire time and just rented a car to drive to places of interest during a full week.
Keep in mind that depending on where you are coming from, the time change might impact children's schedules or activity levels.
Charlie was up ready to go in the mornings bright and early thanks to Hawaii being 5 hours behind, but that also meant by the afternoon she was starting to drag (especially since she found it impossible to nap when in the hotels).
Your best bet for a fun vacation is to pick a few main activities and then fill in other based on how the family is feeling when the day comes.
We decided against Dole Plantation when we realized we just needed another morning at the pools to keep things relaxed, and it was just as fun, but easily added in other things as they came up.
Weather might also play a factor in your trip. We had rain showers a few times during the week, but they passed rather quickly and didn't really impact activities. Be sure to pack a lightweight rain jacket like this one for the kids (and yourself) just in case!
Renting a car in Oahu
Renting a car also allowed us more freedom in deciding where—and more importantly—when we wanted to go places.
It definitely isn't cheap since most hotels charge high parking fees, but it allows for more flexibility than having to stick to tour or bus schedules.
The other great aspect of having a car is that you can shop at Target or other big stores to save on food for your stay. We ended up making 3 trips over the course of the week to grab breakfast and lunch stuff, snack, and other necessities.
Everything is more expensive in Hawaii, so that is at least one way to save on having to eat out every meal!
Oahu is an amazing place, and definitely somewhere you will want to bring the family. A little planning will go a long way, but remember that flexibility is the name of the game in family travel!
Be sure to like and follow along on Facebook to get updated when I share more tips for traveling to Hawaii with an infant and/or toddler!