Busy mom? Here are some simple tips to make mornings less hectic for you and your kids.
Whether you're a working mom, stay at home mom, have a baby or toddler (or both), these ideas will help you organize your mornings and get you started off on the right foot.
Use these scheduling tips to plan your day and help your children follow a routine.
Keep scrolling for the best time-saving tips for moms!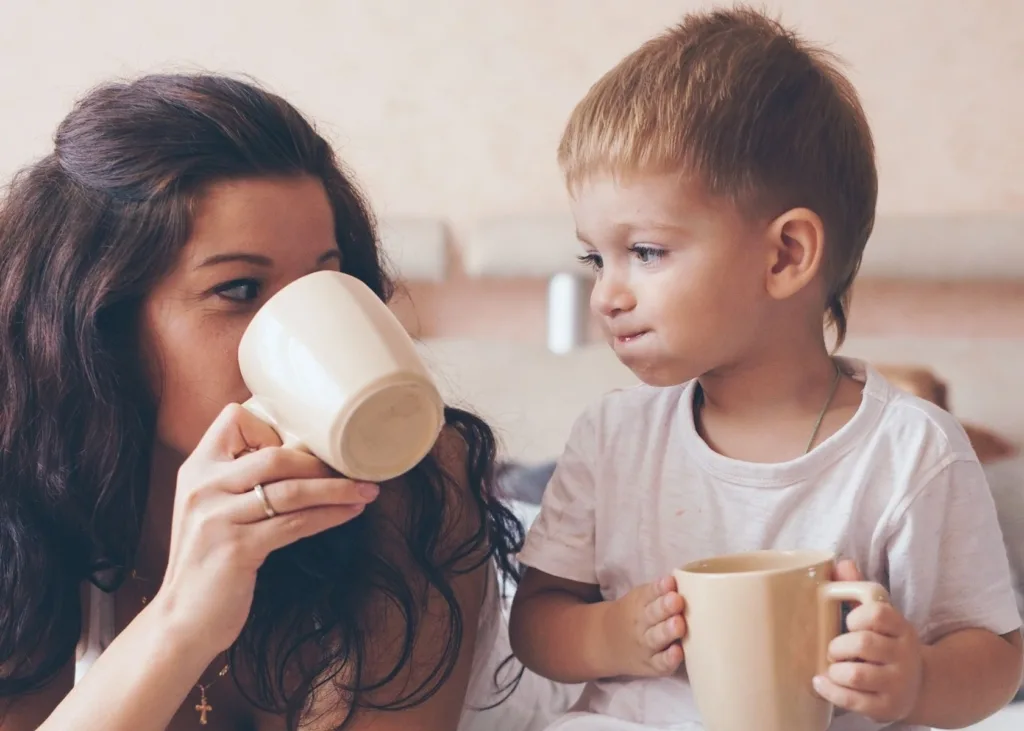 1. Set Realistic Expectations
First, it's so important to set realistic expectations. We all want to be supermom, but sometimes it makes sense to lower expectations for the situation at hand (and with small children, that can vary by the day or even by the moment)!
Don't beat yourself up if your daughter doesn't get the cute hairstyle you'd planned or if her lunch isn't a bento box dream.
It's OK to get your kids' shoes on in the car when they're strapped in if they're still running around without shoes when it's time to leave.
Make simple, realistic plans you know you can stick to and follow through!
RELATED: Easy and Health Snacks for Toddlers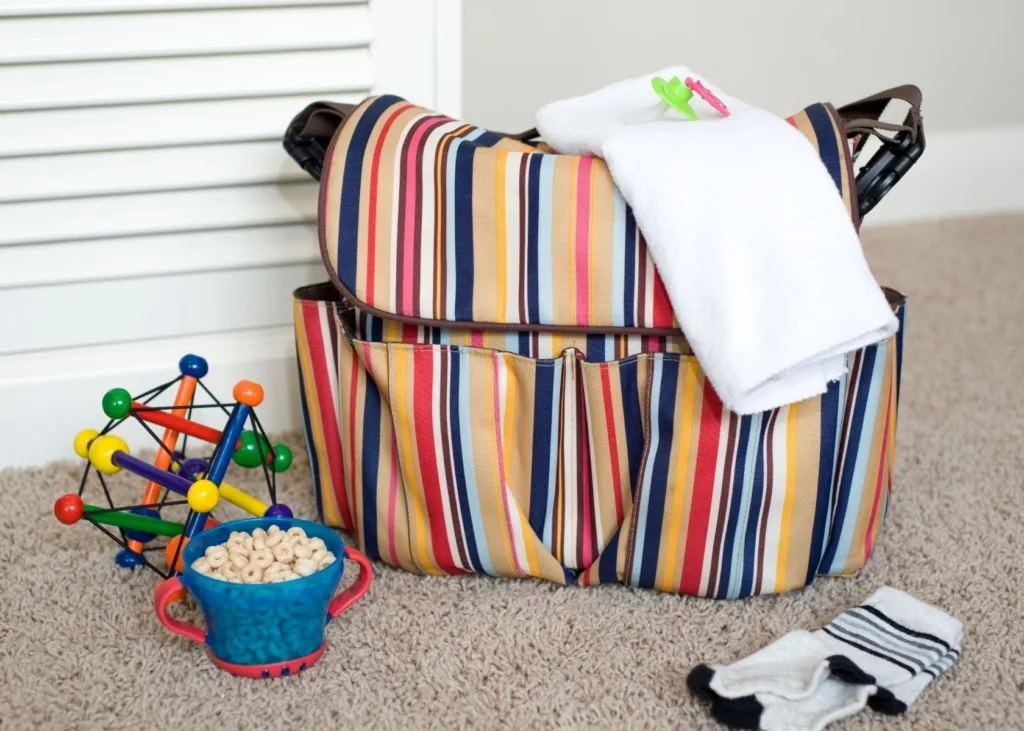 2. Gather Items the Night Before
To make mornings less hectic, be sure to lay out essential items the night before and place them in a specified location. No more searching for missing permission slips or assignments!
My best tip is to roll up kids' outfits for the week when you are folding laundry. This way, you can grab a bundle – complete with underwear, shirt, pants/skirt, and socks – and know exactly what your child is wearing.
Here are some basic tasks to complete the night before:
Lay out clothes and iron (if needed). This includes rounding up shoes your children may have scattered around the house. There's nothing worse then being all ready to go and you can't find shoes!
Pack and prep lunches.
Add needed items to your work bag.
Lay out files, paperwork and mail that needs to be signed or dropped off.
RELATED: Easy Toddler Lunch Ideas for Daycare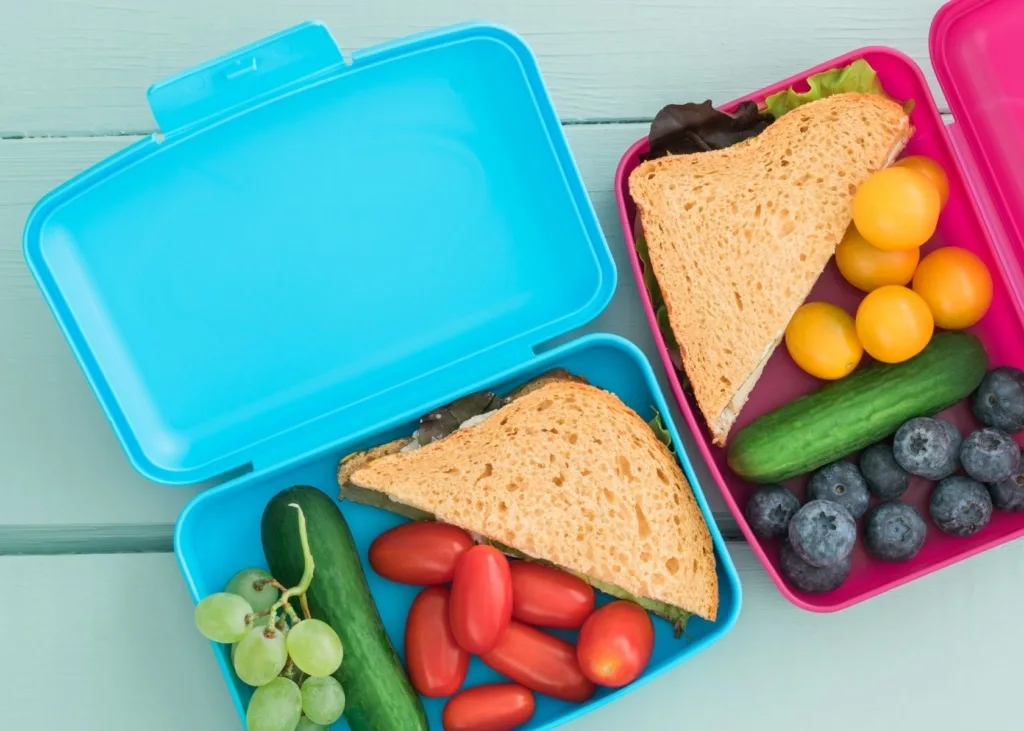 3. Meal Prep
Depending on your needs, save time by prepping your breakfasts in advance or by packing food you can eat on the go. Plan foods toddlers can feed themselves so there's more time to take care of things you need to do.
Make Ahead Breakfast Ideas:
Frozen Pancakes
Breakfast Casserole
Overnight Crockpot Breakfast Meals
Food for On-The-Go:
Granola Bars
Cheese Sticks
Applesauce Pouches
Goldfish Crackers
Single Serve Yogurts
Fruit
RELATED: 33 Easy Toddler Breakfast Ideas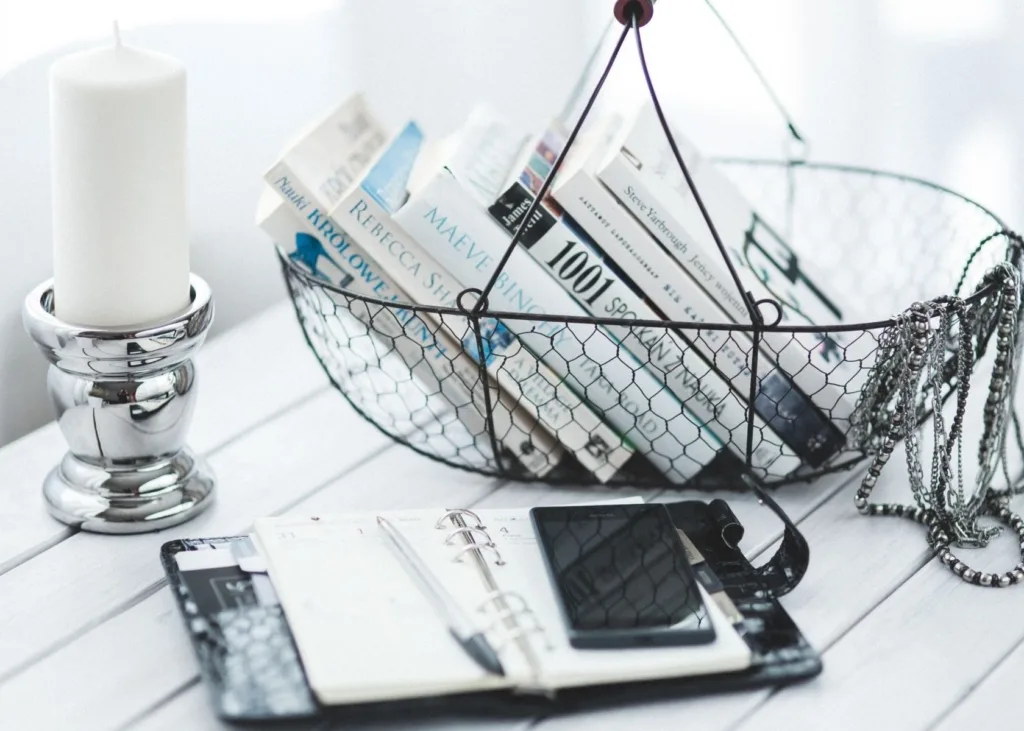 4. Wake Up Early
I know how hard it is to wake up every morning, and how tempting it is to hit snooze an extra time. However, waking up a few minutes early to do something for yourself (hellooo hot cup of coffee!) is very different than jumping out of bed because you hear your baby on the monitor, and it sets a much more peaceful tone for the day!
Try it for a week! Commit to it and see if it helps you start the day off right!
RELATED: 5 Ways to Simplify New Mom Life
5. Use a Planner or Reminder App for Important Tasks
It's hard to stay organized when things aren't written down. Use a planner or reminder app to alert you to specific tasks. Set reminders the night before or the morning of so you don't forget important action items for the day.
The calendar app on your phone or an Echo Dot (aka Alexa) are is a great option to try. You can use this to set reminders, create grocery lists, and more.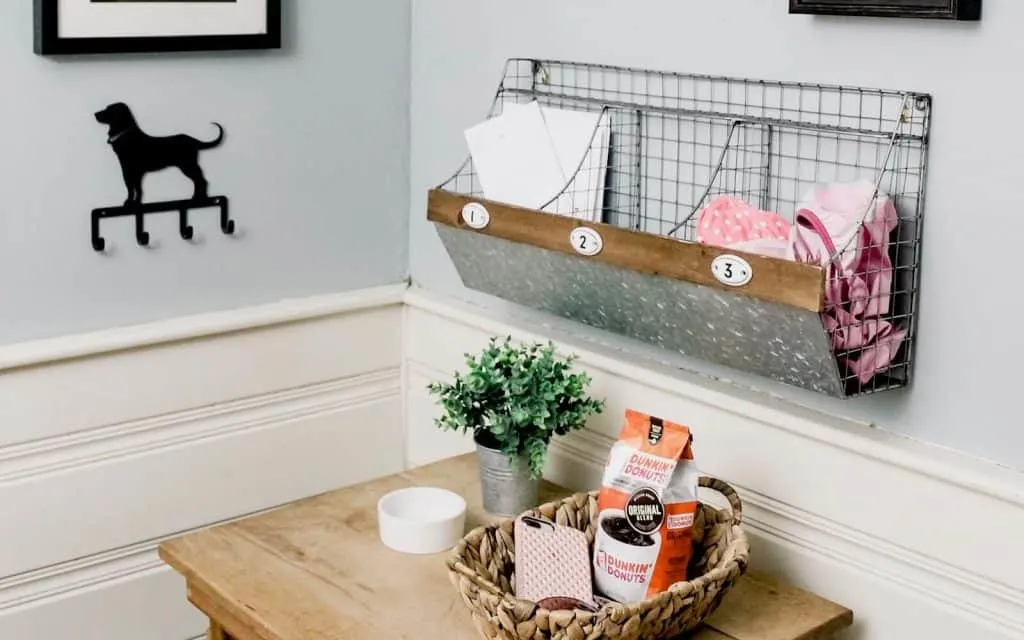 6. Create a Family Command Center
Speaking of organization, make mornings easier by creating a family command center. This area can house all of your important files and documents, your calendar, a chalkboard or whiteboard and mudroom items.
Use this space as a drop zone and centralized location for everything you need in the morning.
Besides your calendar and whiteboard, here are some other great family command center basics to get you started:
A mail sorter
A "don't forget this on your way out" bin
Lockers or cubbies
Coat hooks
A shoe organizer
Key holders
Storage bench
RELATED: 50 Freezer Meals for New Moms
Ready to Make Mornings Less Hectic?
We hope you loved these ideas to simplify your mornings and organize your day. Let us know your thoughts in the comments. And if you liked this post to make mornings less hectic, be sure to check out Back to School Hacks for Busy Moms and Easy Ways to Fit Pampering Into a Busy Schedule.