This post is sponsored by Left Field Farms, but the content and opinions expressed here are my own.
Last summer on our trip to Disneyland, I got to try the famous Dole Whip frozen treat. It was so delicious! I love pineapple, and the texture was just phenomenal. I've seen lots of copycat Dole Whips recipes floating around the internet, and got inspired to create something a bit different—a copycat Dole Whip smoothie, using easy ingredients!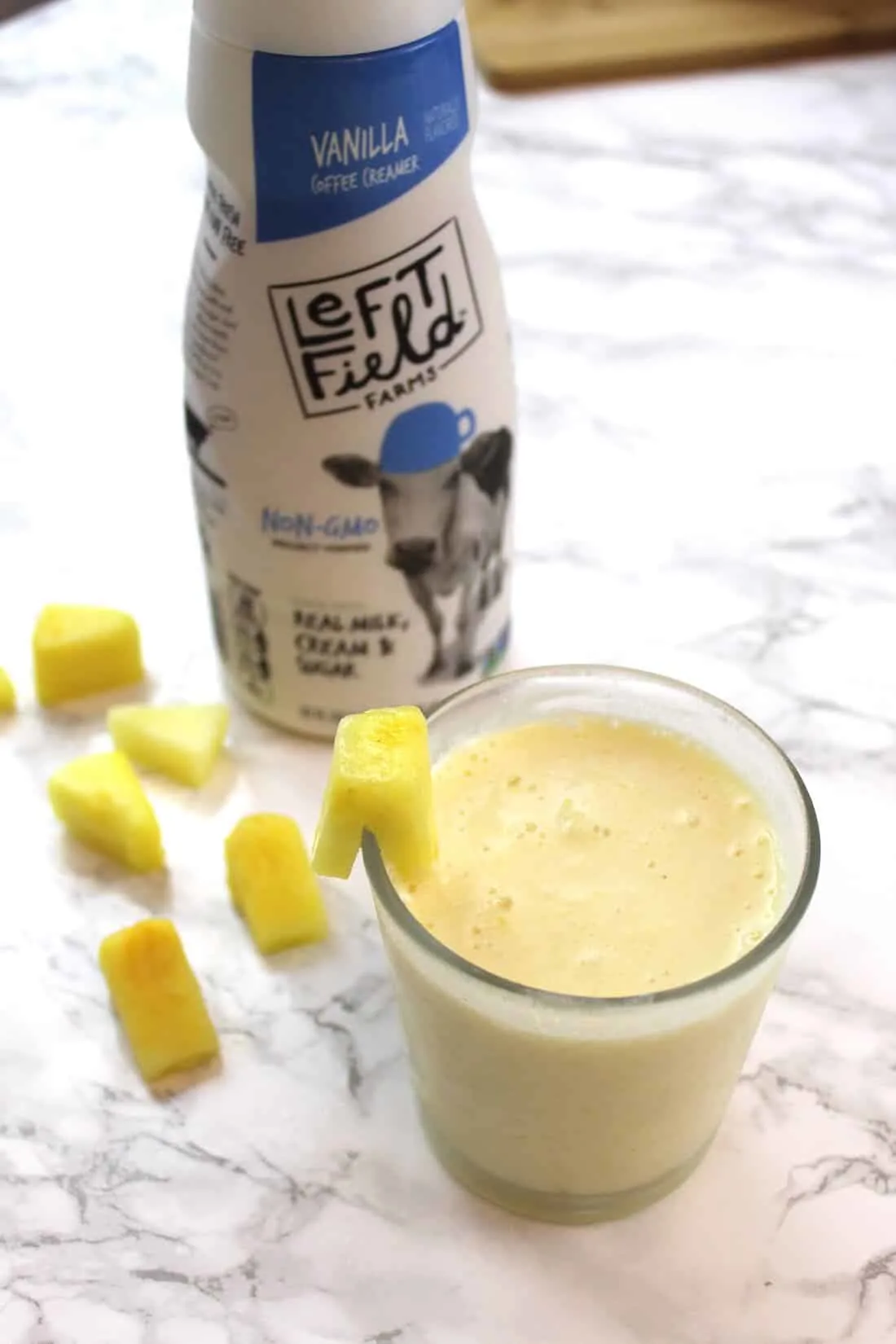 Rather than use ice cream or heavy whipping cream, however, I decided to use Vanilla Creamer from Left Field Farms, and a bit of frozen whipped topping, to give it a creamy texture and rich flavor. I intentionally made it creamy like a smoothie rather than just like the original, but I have a tip down below if you prefer it that way!
Copycat Dole Whip Smoothie
They are super simple to make with just 4 ingredients: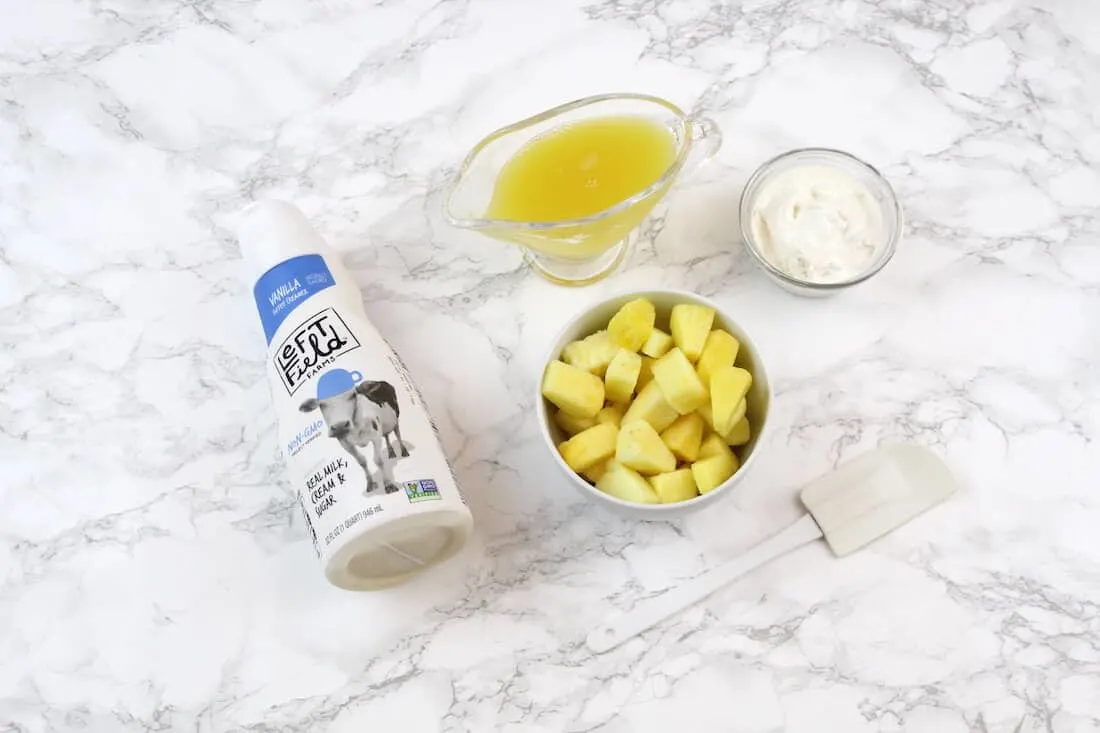 To prepare, simply add all the ingredients in a blender, and blend until smooth. Don't worry about leftover pineapple chunks, as they taste great mixed in!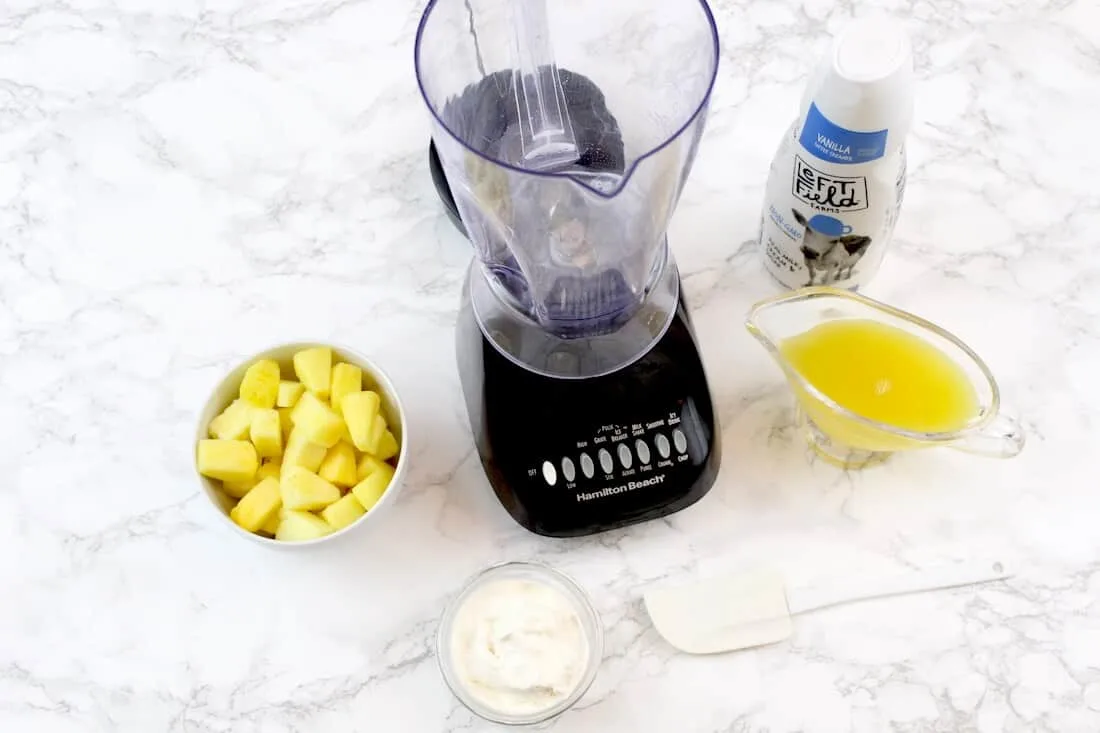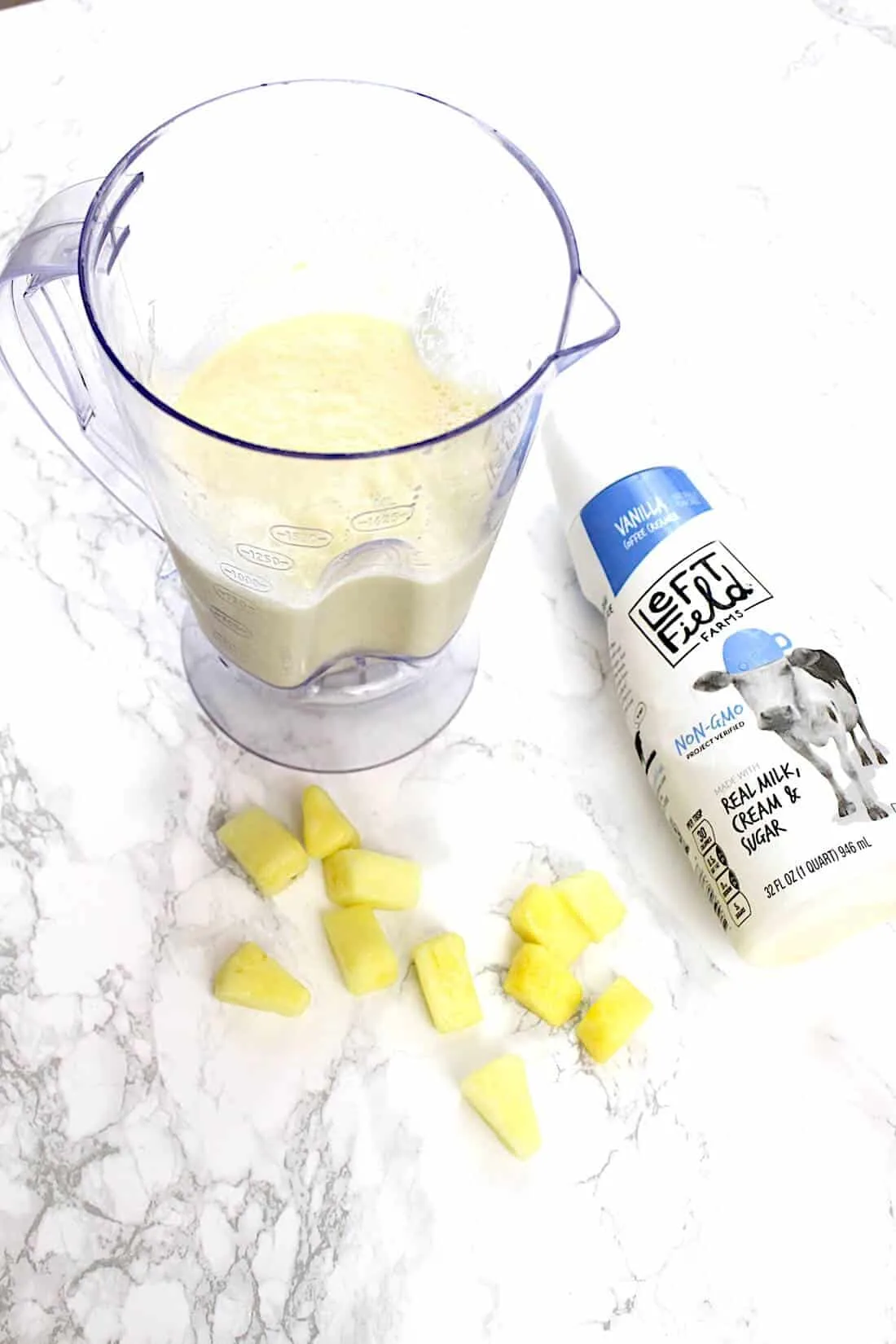 The result is a refreshing and tropical smoothie that tastes likes a mini vacation in a glass. YUM!
Here is a quick video showing you just how easy it is to make.
You can also freeze the smoothie to get more of the original Dole Whip experience (which is similar to a soft-serve texture if you have never had it!).
I love the slight flavor boost that you get from the Vanilla Creamer—it adds just the right touch of sweetness. You could also do a variation on flavors—Frozen strawberries paired with Left Field Sweet & Creamy Coffee Creamer is just as good if you are not a fan of pineapple!
Left Field Farms Non-GMO creamers are made with real sugar, real cream and they were the first national dairy brand to be Non-GMO project certified, which makes it even better! All of their flavors are available at Wal-Mart, so grab some the next time you are out!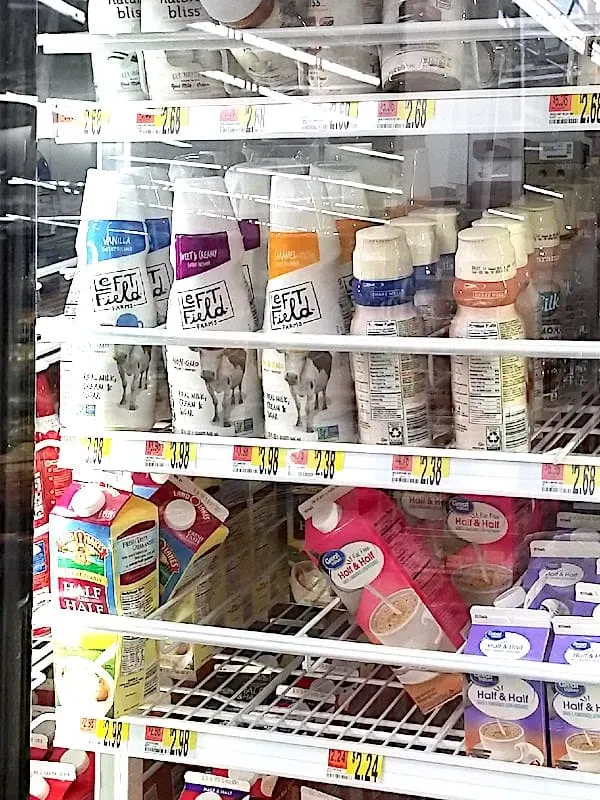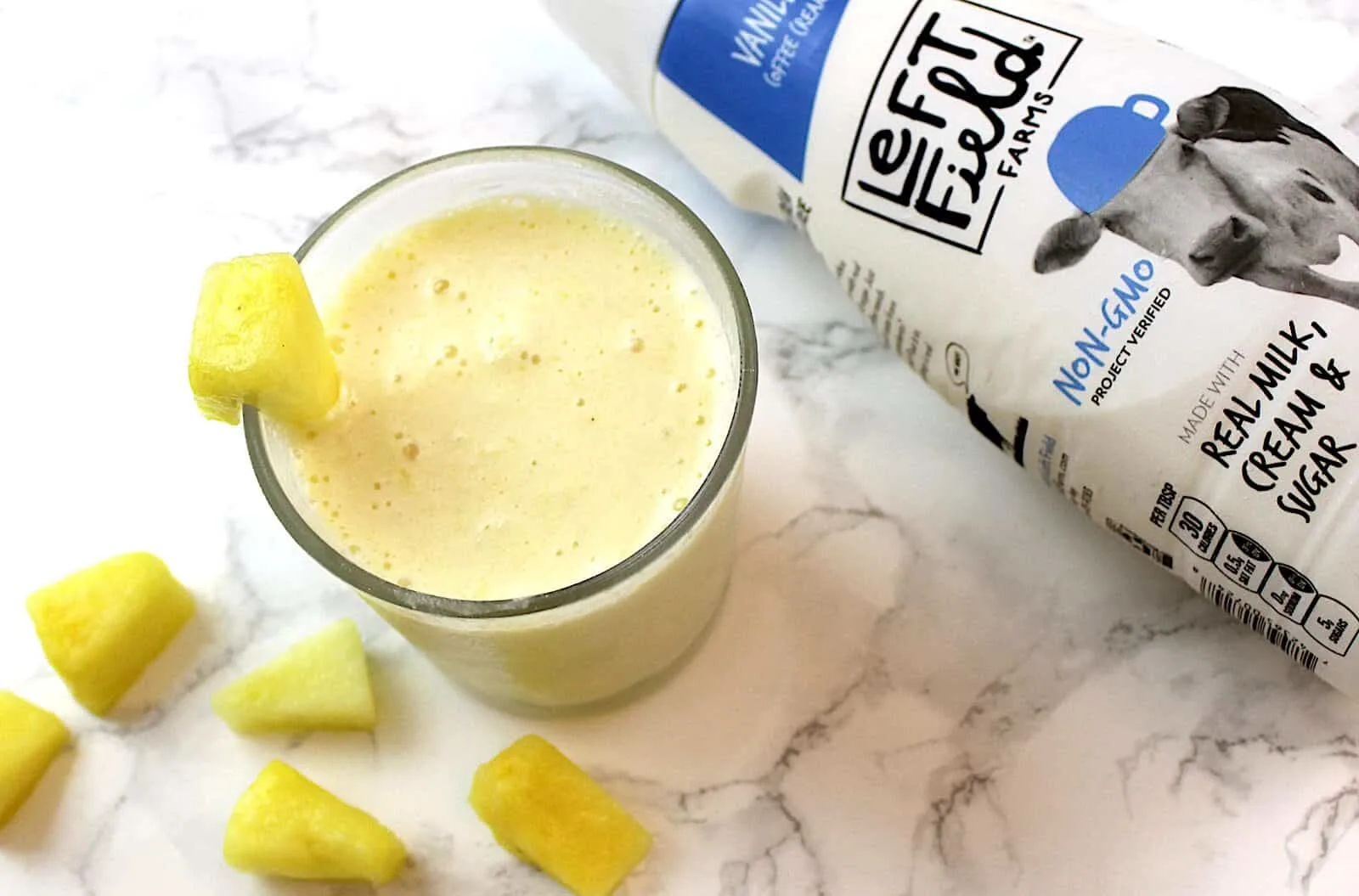 What is your favorite way to beat the heat (or just make use of all that coffee creamer sitting in your fridge)? Share your ideas below!
Pin it!