Excited to reveal the gender of your baby but stumped on how to do that for family out of town? I was the same way- I loved the idea of a gender reveal party but live across the country from my family, and hours away from my in-laws.
After browsing Pinterest for ideas, I came up with a unique combination and method for creating the excitement of a party with a little help from the post office and Skype.
Here is how I did my long distance gender reveal using Skype (Zoom or Facetime works too)!
The best part was I was able to do it immediately after leaving our ultrasound, rather than having to wait a few days to mail something after!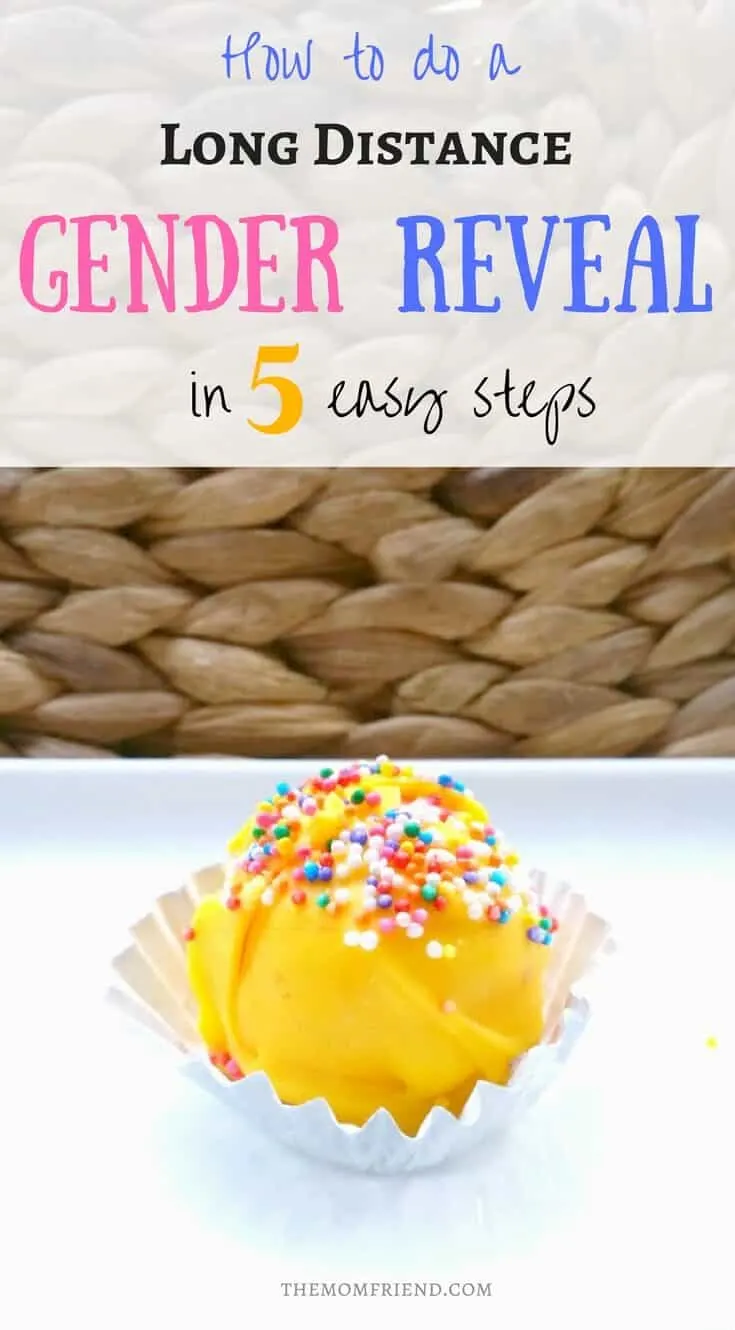 How to Do a Long Distance Gender Reveal (right after finding out the gender)
To get a surprise reaction I decided to create little gender reveal packages and send them to my family for them to open via Skype.
The only problem was, I knew I wanted to tell them as soon as I found out, and didn't want to wait 3 days for a package to get to them.
Here is an easy way to have your family be part of the reveal, almost as soon as you find out!
1. Send packages with both gender options
Rather than sending just one package afterward with the baby's gender, I sent 2 packages ahead of time to each side of the family- one with contents for a boy, and one if it was a girl.
The individual bags (I used these ones) each had a colored ribbon (white for a boy, brown for a girl- you can see what I mean in the video at the end). The color choices did not give away the gender but helped me know which one to have them open.
2. Include fun surprises inside each package for revealing the gender.
I decided to have two ways for the gender to be revealed inside each bag.
I picked up a pack of gender reveal scratchers at my local party store- though these are the same idea. It is like playing the lottery only every card is a winner! Just make sure to choose the right gender when you order 😉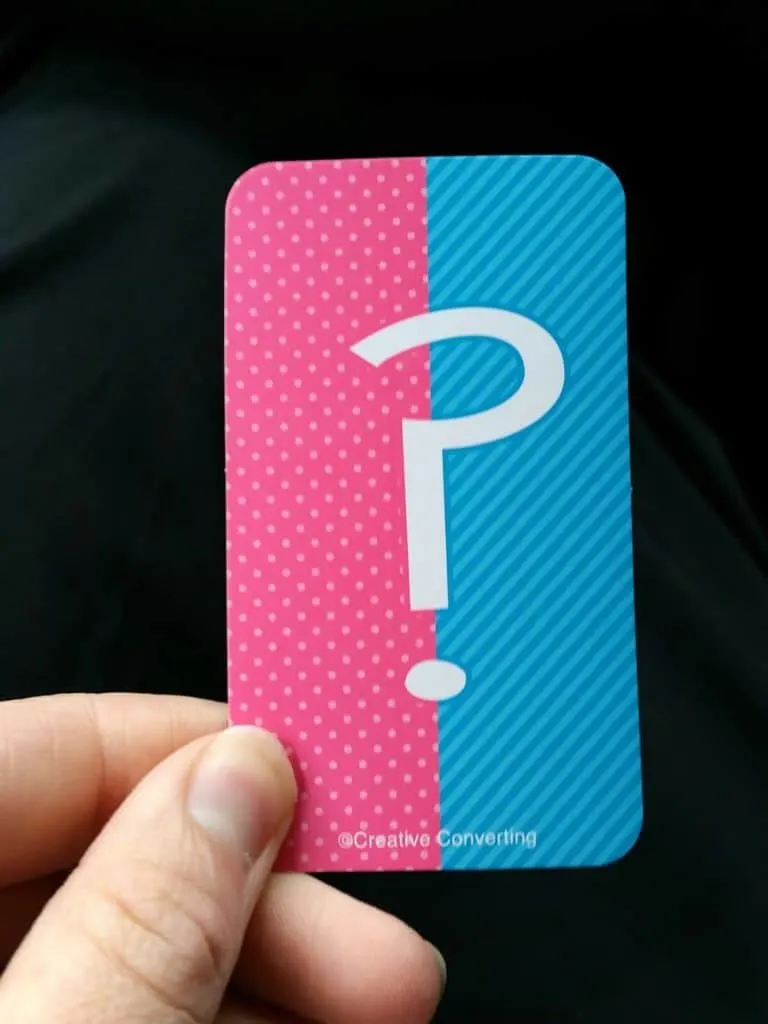 I like the idea of them, but it just didn't seem substantial enough for a grand reveal celebration, so I added a dessert to go with it.
Cake or cupcake reveals are really popular with actual parties- however, I knew both were not viable options for sending in the mail (no one wants to eat a smashed cupcake!).
I looked for ways to create the same experience with something that would stay edible for a few days. It was also important to me was that the food item did not break in the mail, taking away the surprise when they opened up the bag!
I decided to make a gender reveal cake pops. I really didn't see anything like that on Pinterest and thought it was a unique idea (though a search now will bring up lots of similar options).
How to make a gender reveal cake pop
A cake pop is basically a round ball made by forming a ball out of baked cake mix, which is then covered in melted candy coating. You can also make gender reveal cake pops from scratch using my recipe.
I was able to add food coloring to a regular white cake mix to make the blue batter and used strawberry cake mix for the other (red food coloring would have worked just fine as well, or see the link to my recipe above for a naturally dyed option).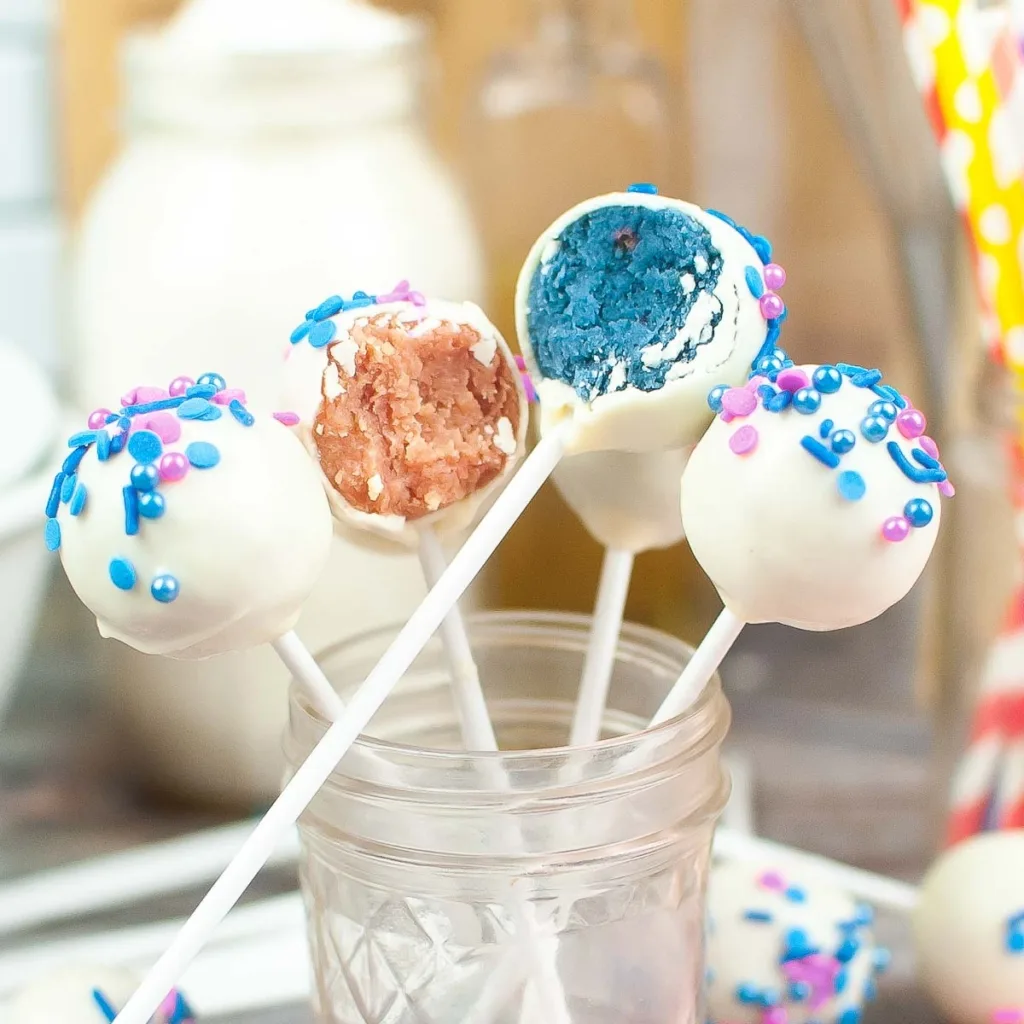 Be sure to make a few extras so you can pick the best ones to send. I am glad I did because a few of the cake pops cracked after drying and exposed the color inside.
I was able to put those aside (and then I ate them- I was pregnant after all!).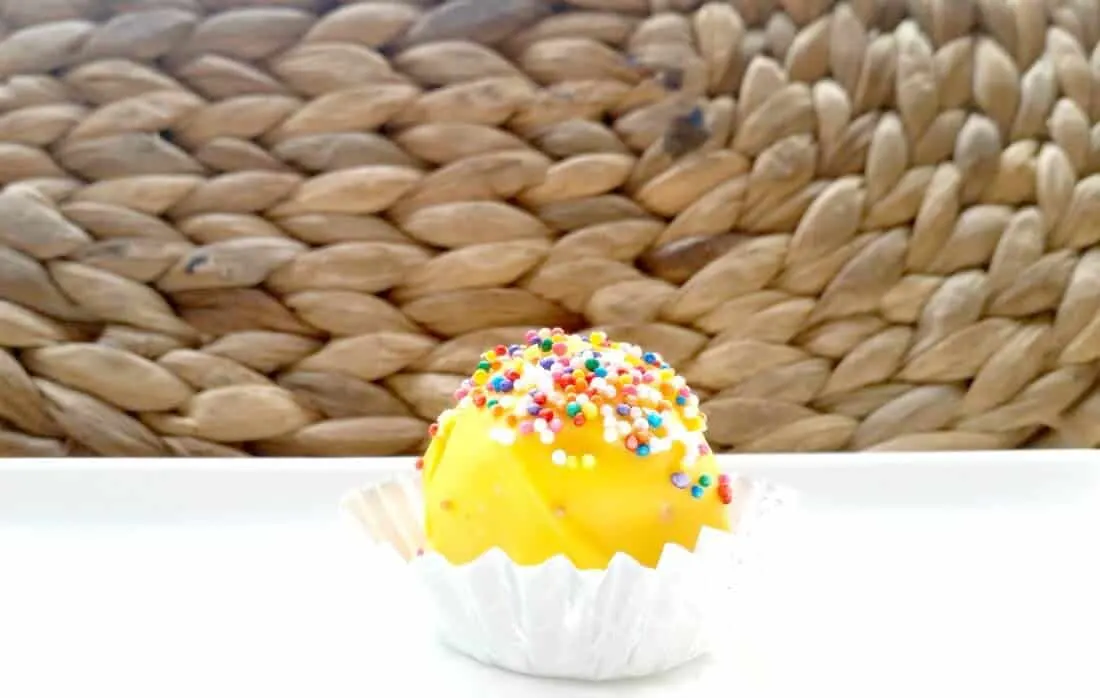 3. Package them into something pretty (& double check to be correct!)
After double (and triple) checking that I had the right colors for each bag (I was sooo paranoid about it), I placed the truffles and the scratchers into the gender reveal gift bags.
Adding shredded paper gave it some padding and then I tied it with the right colored ribbon.
I then placed two of each gift bag into a larger gift bag with the same colored ribbon. I wanted both of my parents and my in-laws to be able to have both the scratcher and truffle so they could choose and enjoy!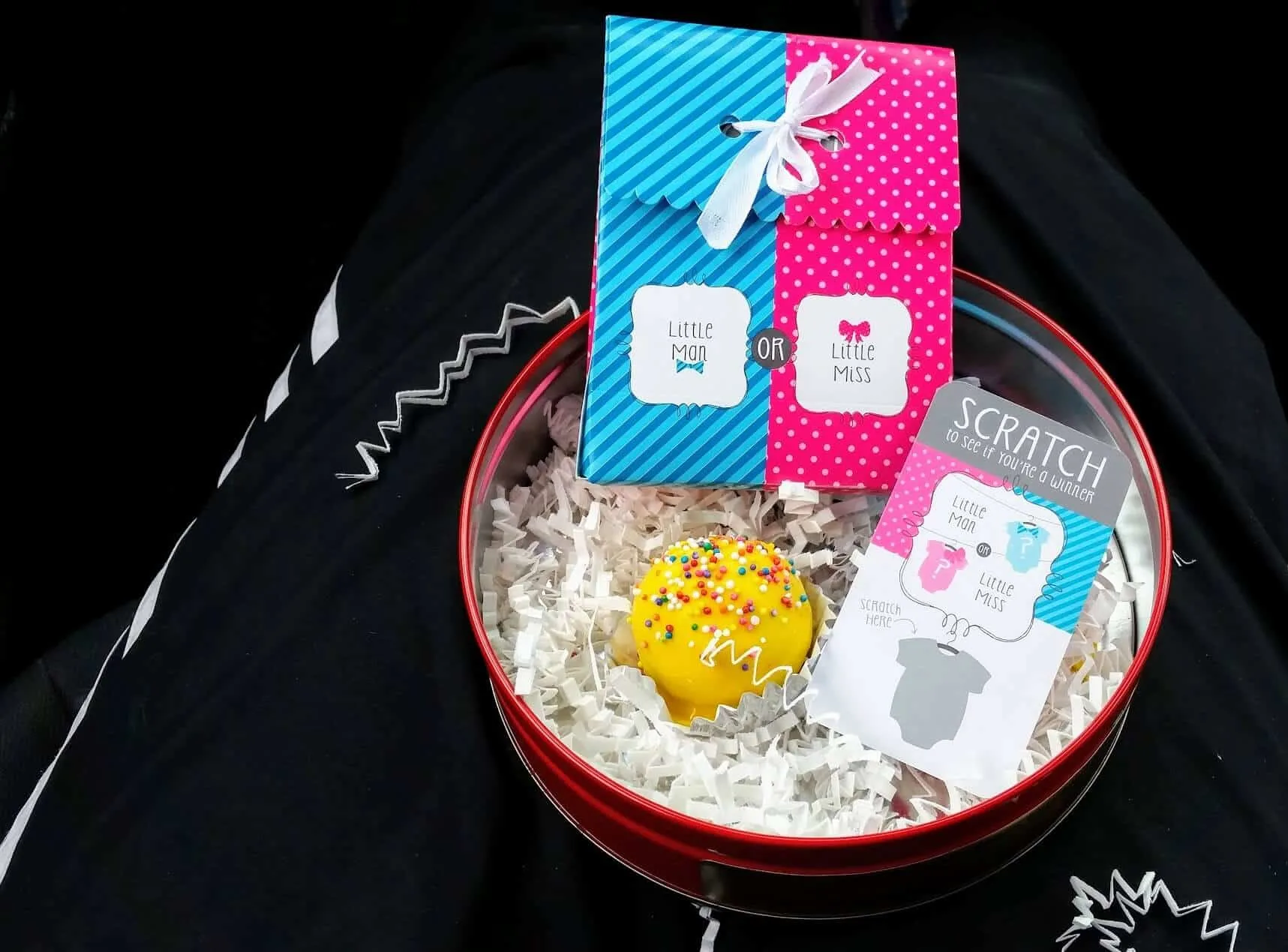 A little tin or box would also be pretty! Make sure the tin or box is gender-neutral (such as this pretty one) and does not give away the surprise!
4. Mail the packages Priority Mail
The two larger gift bags (one containing two small girl bags, and one with two small boy bags) fit perfectly into a small priority mail box. While you could send regular mail, I was sending across the country and didn't want the truffles to sit in the heat for upwards of a week.
Be sure to call your family and tell them not to open the individual packages (I had my family put the bags in the fridge, however).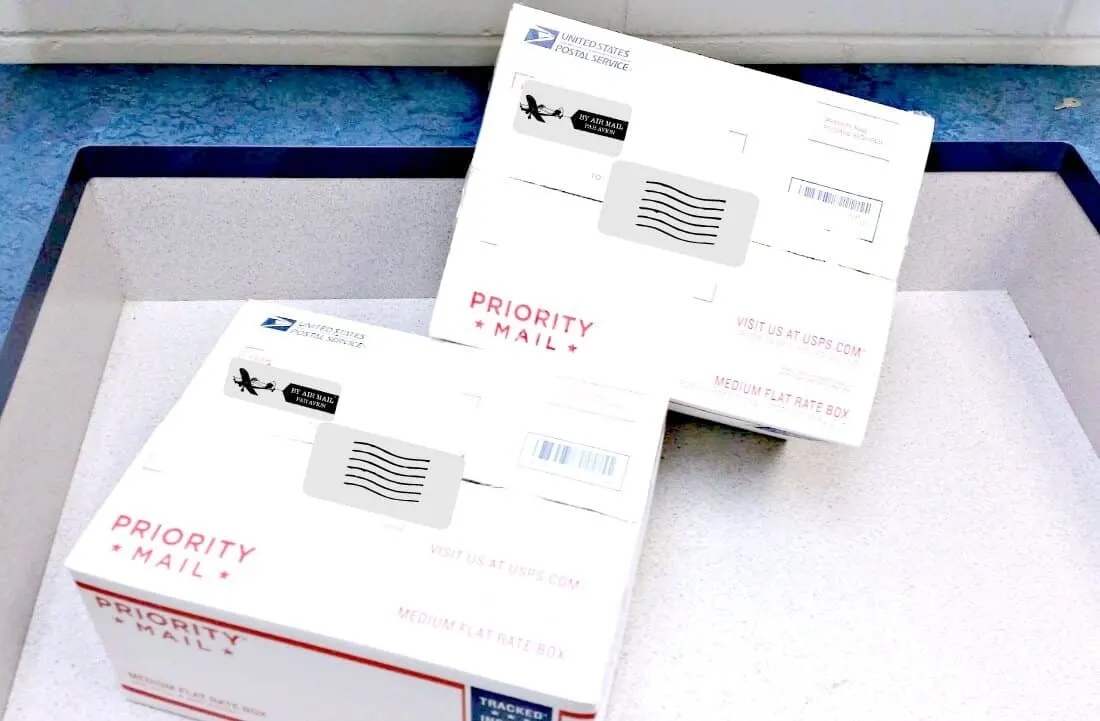 5. After finding out the gender yourself, do a family gender reveal over Facetime or Skype.
After we got back from the ultrasound revealing the baby's gender, we Skyped with both sets of parents.
I simply told them which bag they were allowed to open based on the ribbon color, and then they did the rest of the work.
See for yourself how fun the reaction can still be while doing a long distance gender reveal!
Sorry for the terrible video quality! But I wanted to show how fun it can still be 3,500 miles apart.
And here's a bonus:
Easy Facebook gender reveal announcement!
The gender reveal truffles also made for a great Facebook gender reveal announcement for the rest of our friends and families.
I simply took some pictures of the truffles I had made, and then spliced them together in a photo app.
I posted the picture and let the truffles do the talking for me! It was a big hit and got a great reaction from all of my friends.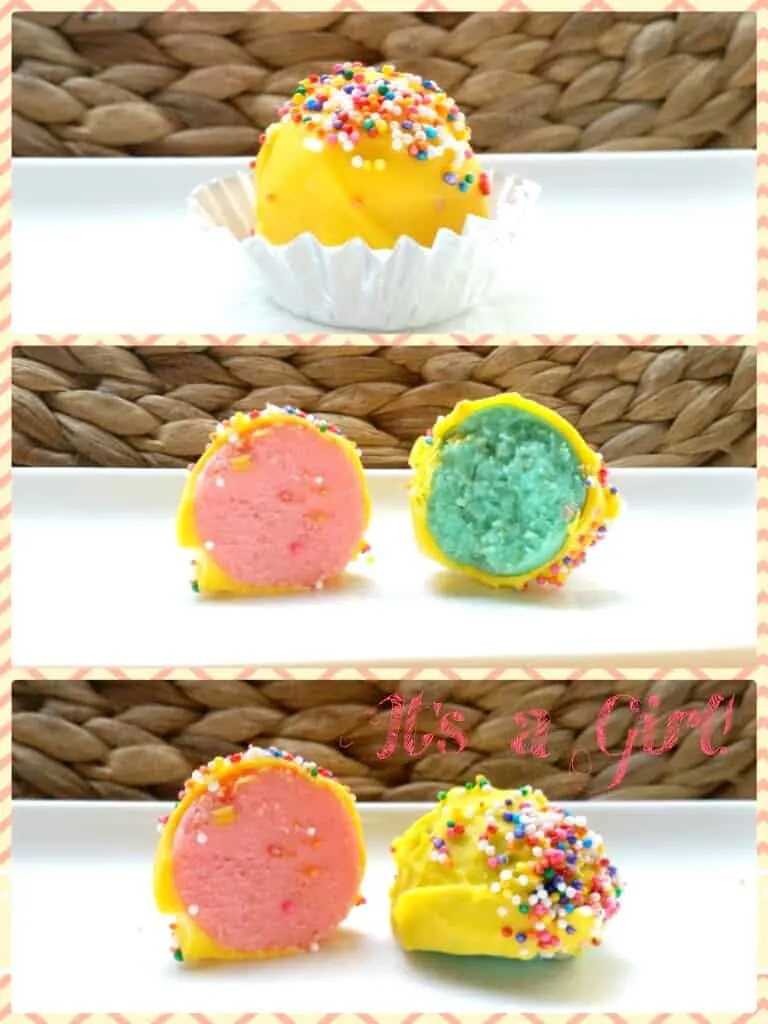 There are so many other great ways to share this fun and exciting time with your family, no matter how near or far they may be. We have a great list of other Fun Virtual Gender Reveal Ideas that you could do instead of shipping gender reveal presents.
Did you do a long distance gender reveal? Tell me about it below!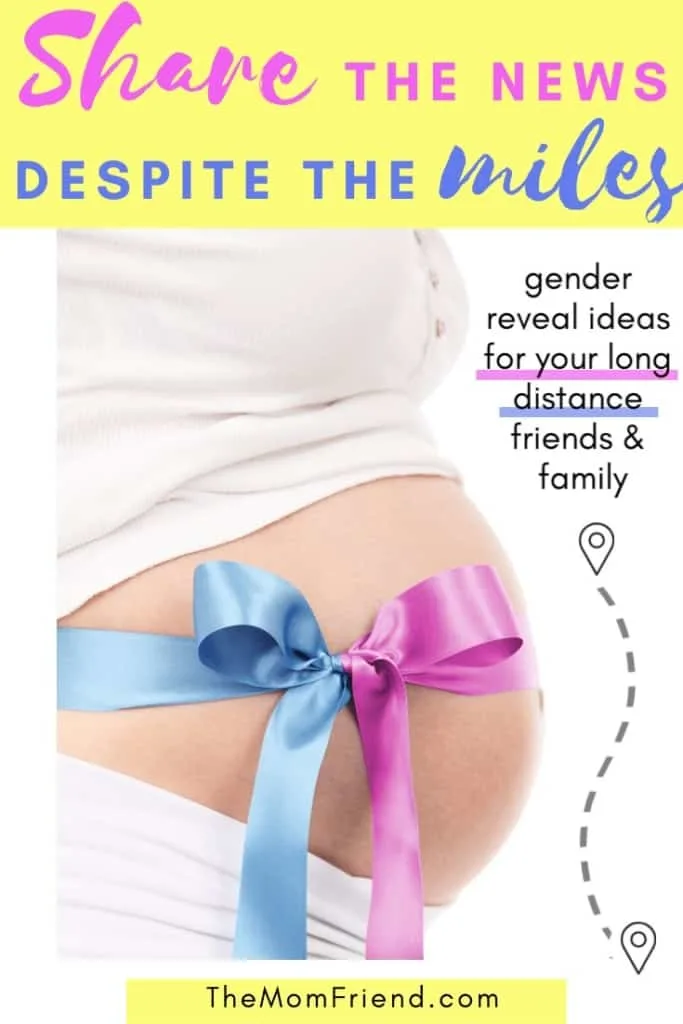 Need more ideas? Check out more fun gender reveal ideas!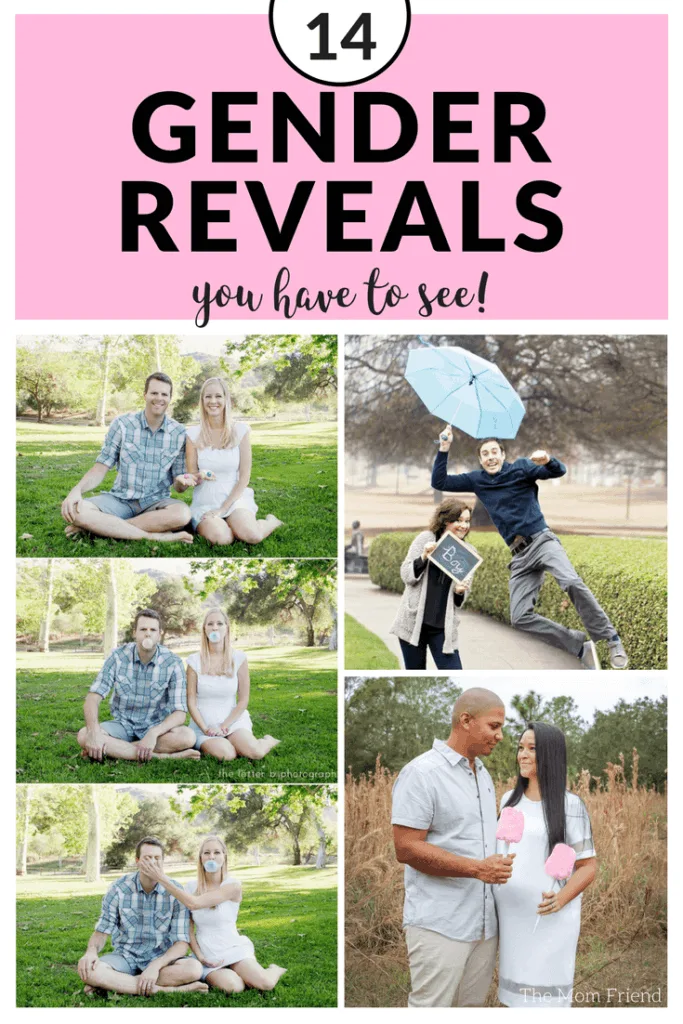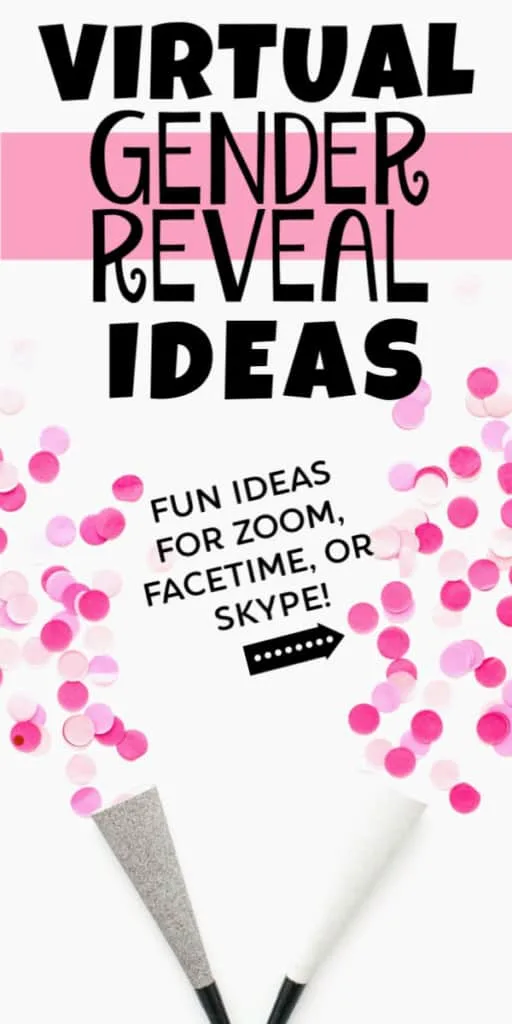 You May Also Enjoy:
Other Currently Trending Posts