Pregnancy sure starts off with a bang doesn't it? First trimester comes roaring in like a lion, bringing a way of nausea with it. Add in the feelings of bloat, first signs of that baby bump showing, and lots of physical changes as the body adjusts to a new focus—growing a little one! I feel like I'm always searching for first trimester outfit ideas, especially in fall and winter, and so I wanted to share some of my go-tos with you from this pregnancy.

First Trimester Outfit Ideas for Fall & Winter
This post contains affiliate links, and some items mentioned were discovered through a partnership with Amazon Fashion.
First trimester fashion is all about comfort, giving your belly a little extra space, and finding clothing that lets you hide a growing bump—whether you are not telling people yet or want to avoid the whole "is she pregnant or just full of donuts" questions. (The answer is likely both at this point!).
Some people may be able to get away with regular clothing the entire first trimester, but towards the end of it many people find a few adjustments are needed!
For the first few weeks of pregnancy, I'm a fan of using the hair tie trick to get more wear out of regular jeans and button pants (just take a hair tie, pinch it in half, feed it through the button hole and back through itself, and loop over the button). A long tank top or a belly band can cover up the tie, and belly bands can be worn throughout the entire pregnancy (and is one of my first trimester essential items!)
Other basic go-to items during fall/winter:
Oversized or loose sweaters
Tops with ruching detail to camouflage a little
Leggings (all the time!)
Flowy tunics or tops
Here are a few of my outfits from the past trimester!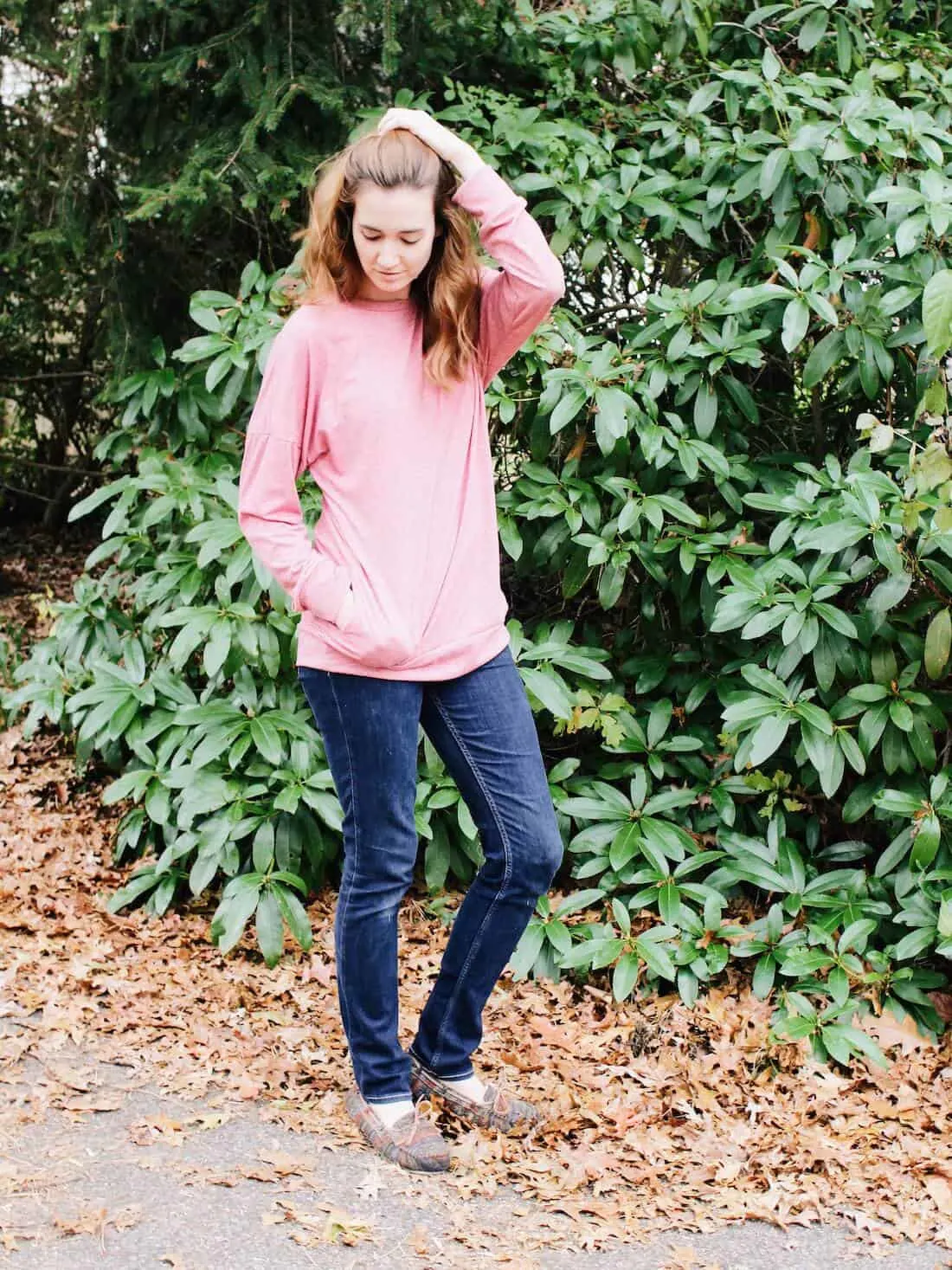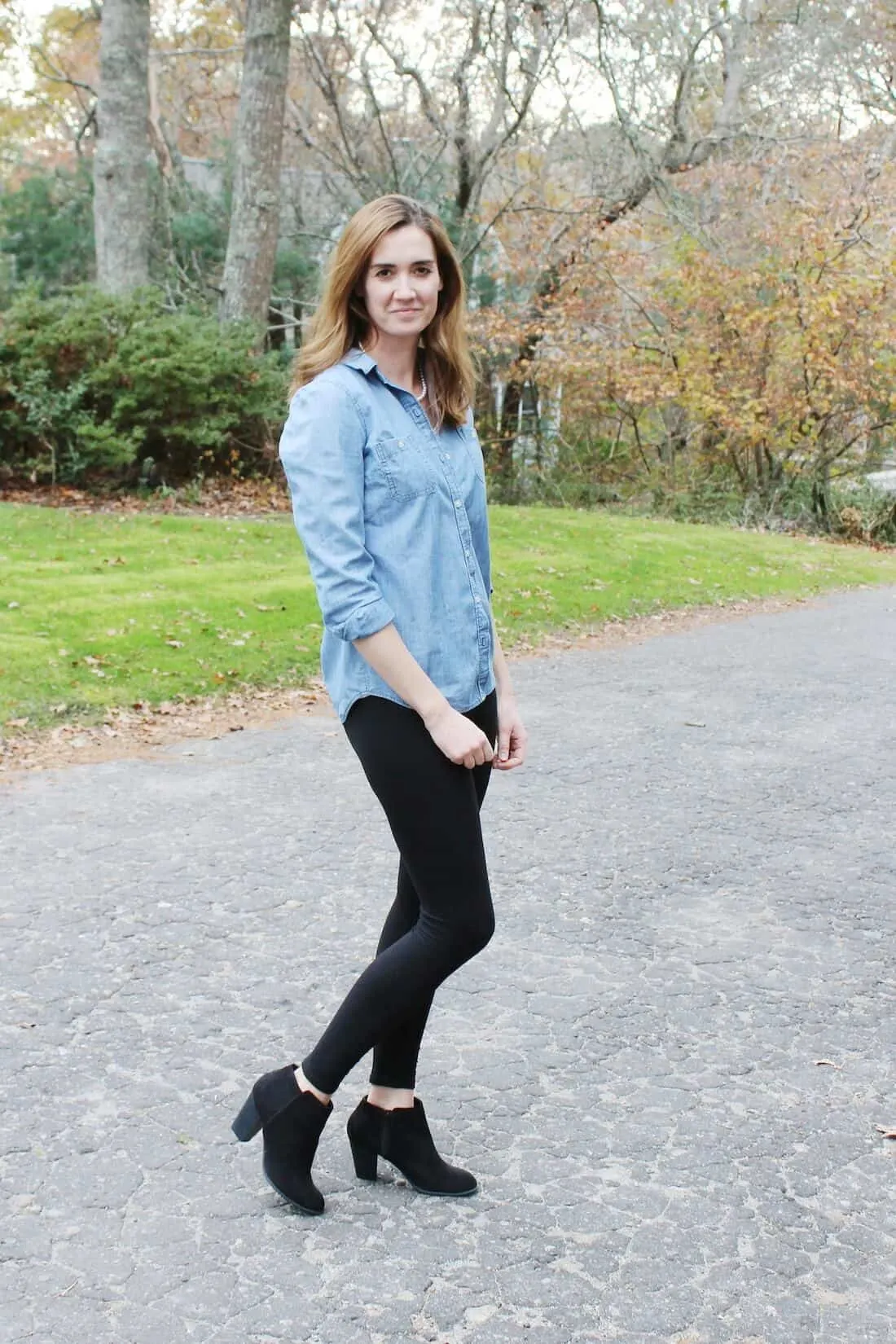 Ultra soft high waisted leggings (before jumping to maternity leggings)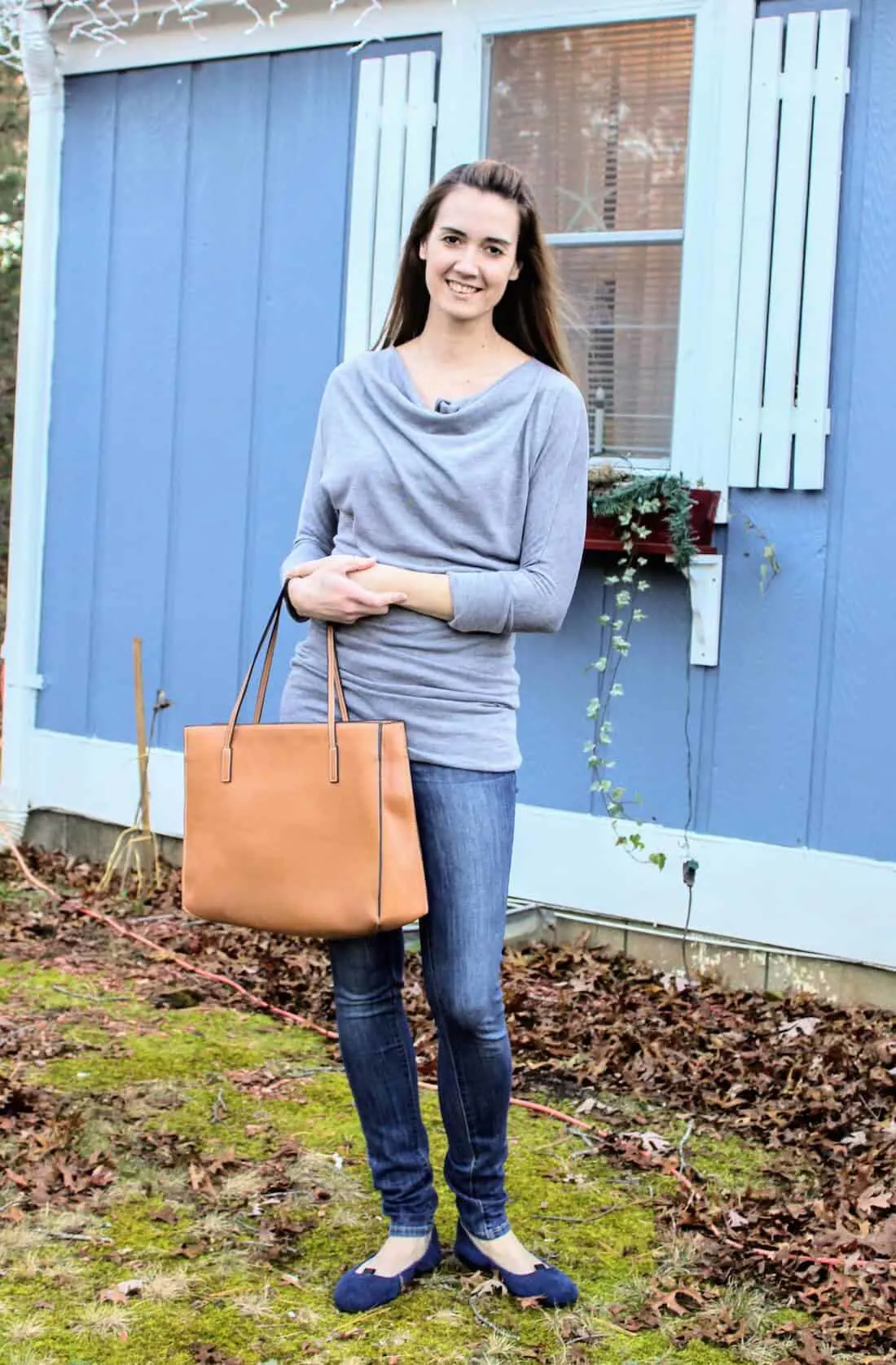 Hiding the early bloat with ruching with this top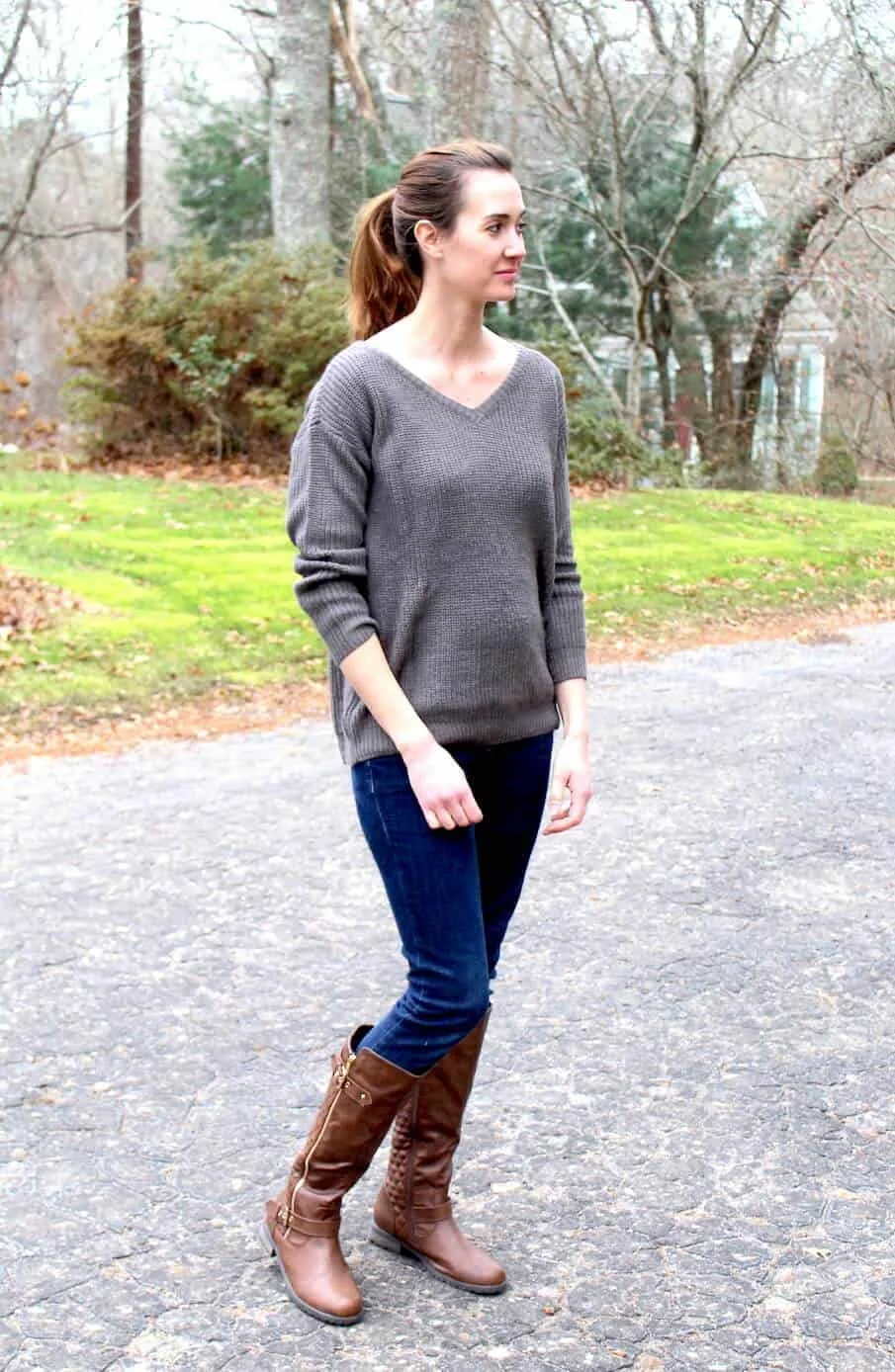 Love oversized sweaters like this one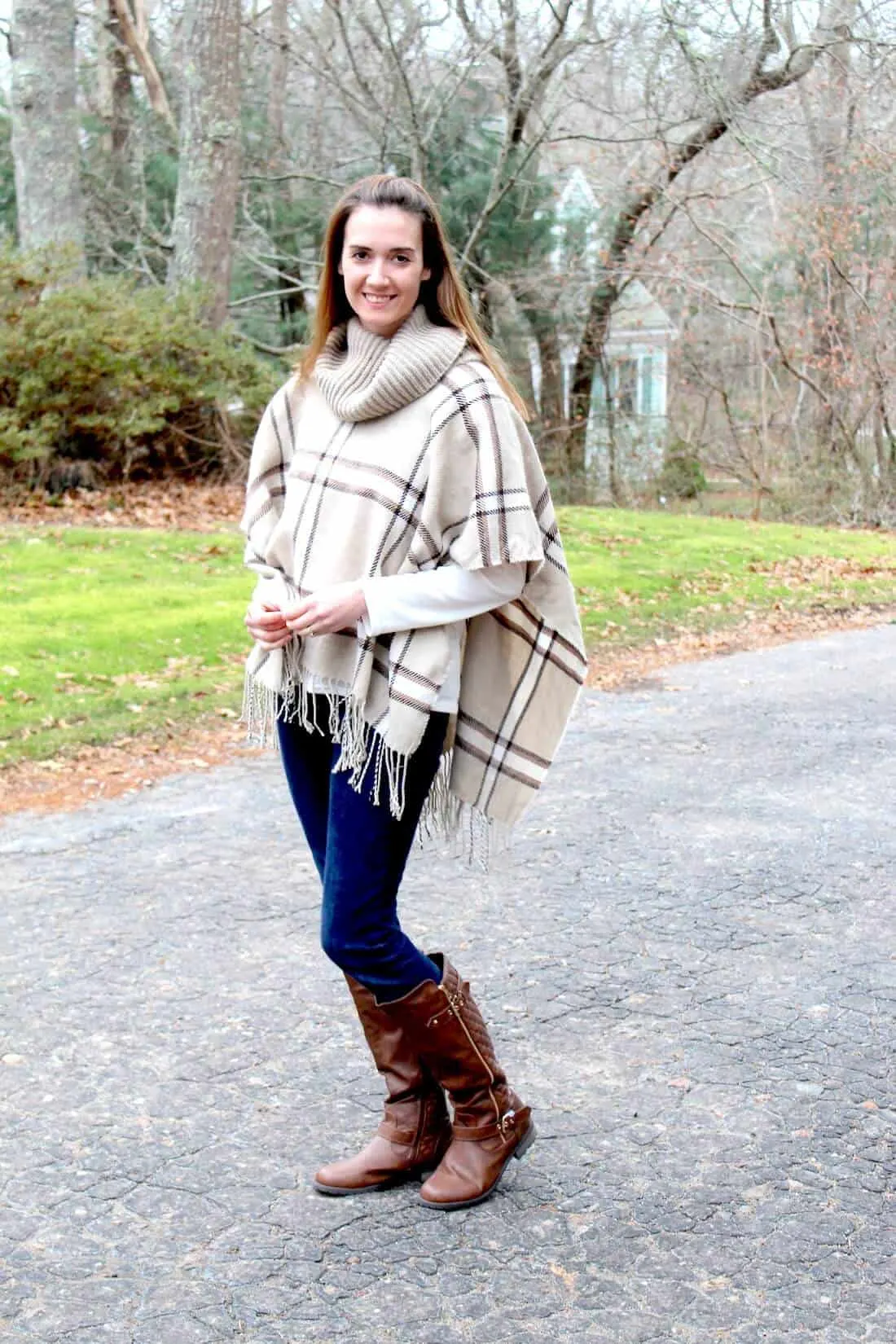 Ponchos pair great with boots (mine are from here)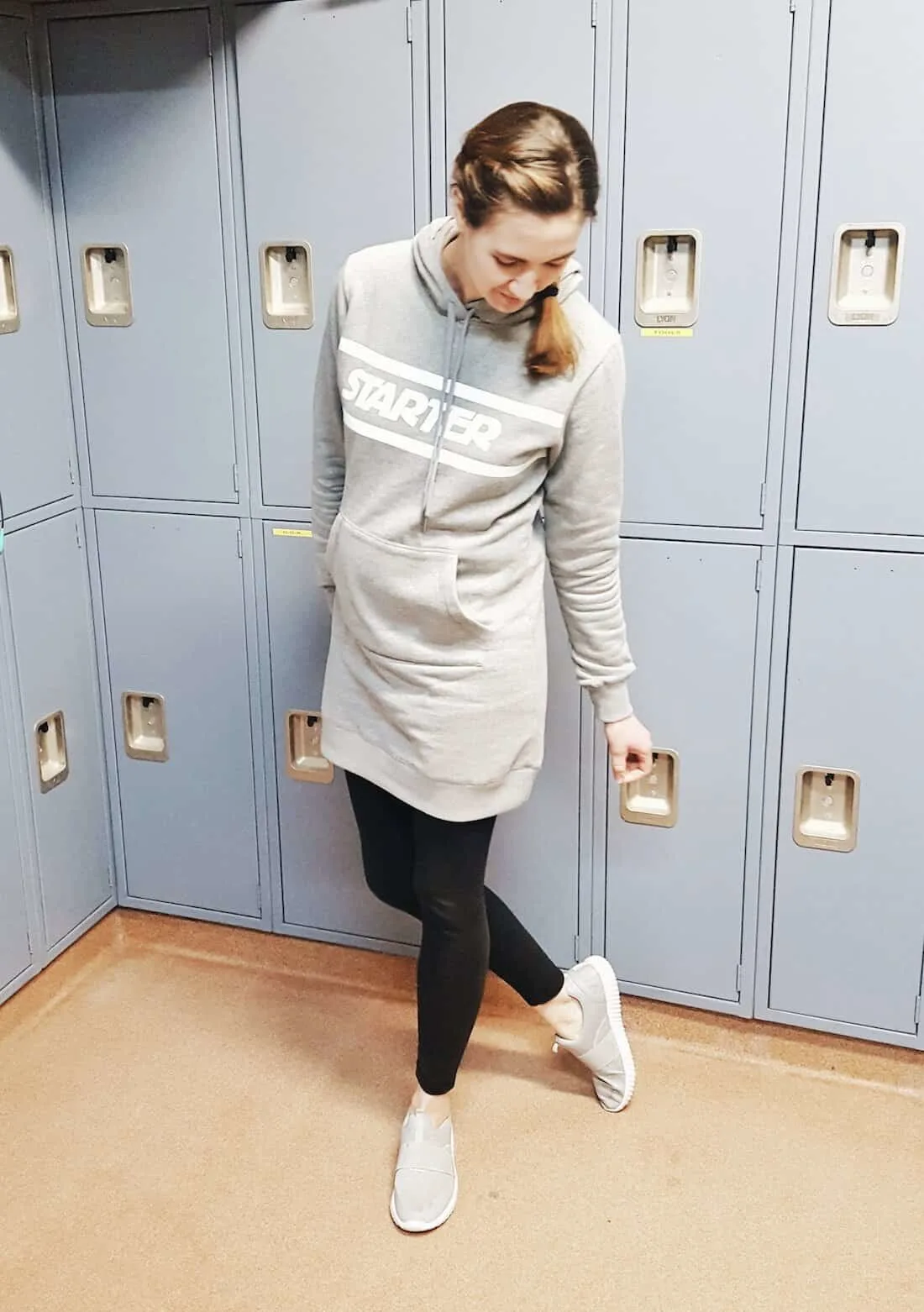 I've been living in this sweatshirt dress!
Now that I'm moving on to second trimester, I'm definitely not hiding anything as my second go-round bump has been obviously there since about 6 weeks in! My wardrobe will definitely have to change to accommodate it, but some of these non maternity pieces will still work for a while thanks to their loose style! Be sure to follow my Maternity Fashion board on Pinterest for lots of great inspiration for year-round pregnancy style!
What are your favorite first trimester outfit ideas for fall/winter?
More Fall Maternity Fashion Inspiration
Here are some of my favorite fall maternity looks for any trimester from Pinterest!