This shop has been compensated by Collective Bias, Inc. and its advertiser. All opinions are mine alone. #WellYes2018 #CollectiveBias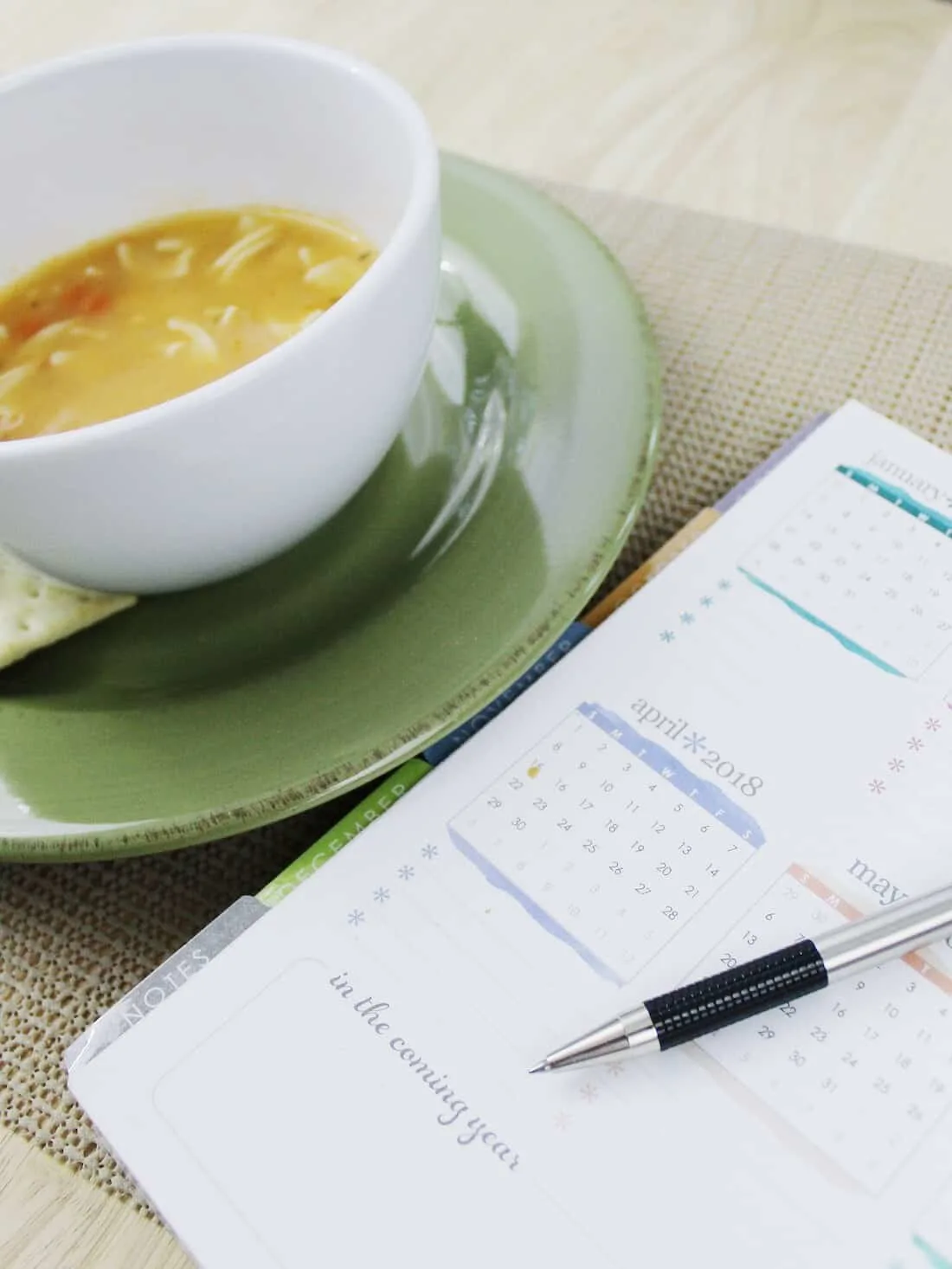 As much as I hate to admit it, I live quite the "hot mess" mom life. I have tried before to declutter and organize my home, and to find the right balance between work, taking care of my family, cooking and cleaning, and finding time for myself, but I often feel like I am struggling.
Sometimes I feel like I am trying to hold all the bags, coats, laptops and work gear in one arm while wrangling a toddler screaming for breakfast in the other while trying to get out the door.
Then I realize that is actually what happens every single day, and I think to myself that it makes a pretty good comparison to how balanced my life feels at times.
I'm not in the least bit exaggerating when I tell you that I do not, in any way, have my life in order. For example:
My house is in a constant state of disarray (so much so that I had to clean to even be able to fit the Christmas tree—meaning it went up 2 weeks after I would have liked), and my floors and attic are filled with piles of "good intentions"—also known as cluttered chaos—where I make feeble attempts to declutter and organize, but then end up forgetting they are there or move on to a different area without finishing the job.
I have a non-existent cleaning schedule, laundry that quite literally spills out of the doorway, and we end up eating frozen or fast food more than I care to admit, as I never seem to remember dinner until it is time to make it, much less plan or shop for ingredients.
The truth is, I know that a more balanced and organized life would lead to greater happiness, more time with my family, and much less time looking for misplaced things. I've tasted the freedom that household routines can bring, and I breathe a sigh of relief every time I can see a new spot on the floor or get rid of a large pile of long-forgotten items.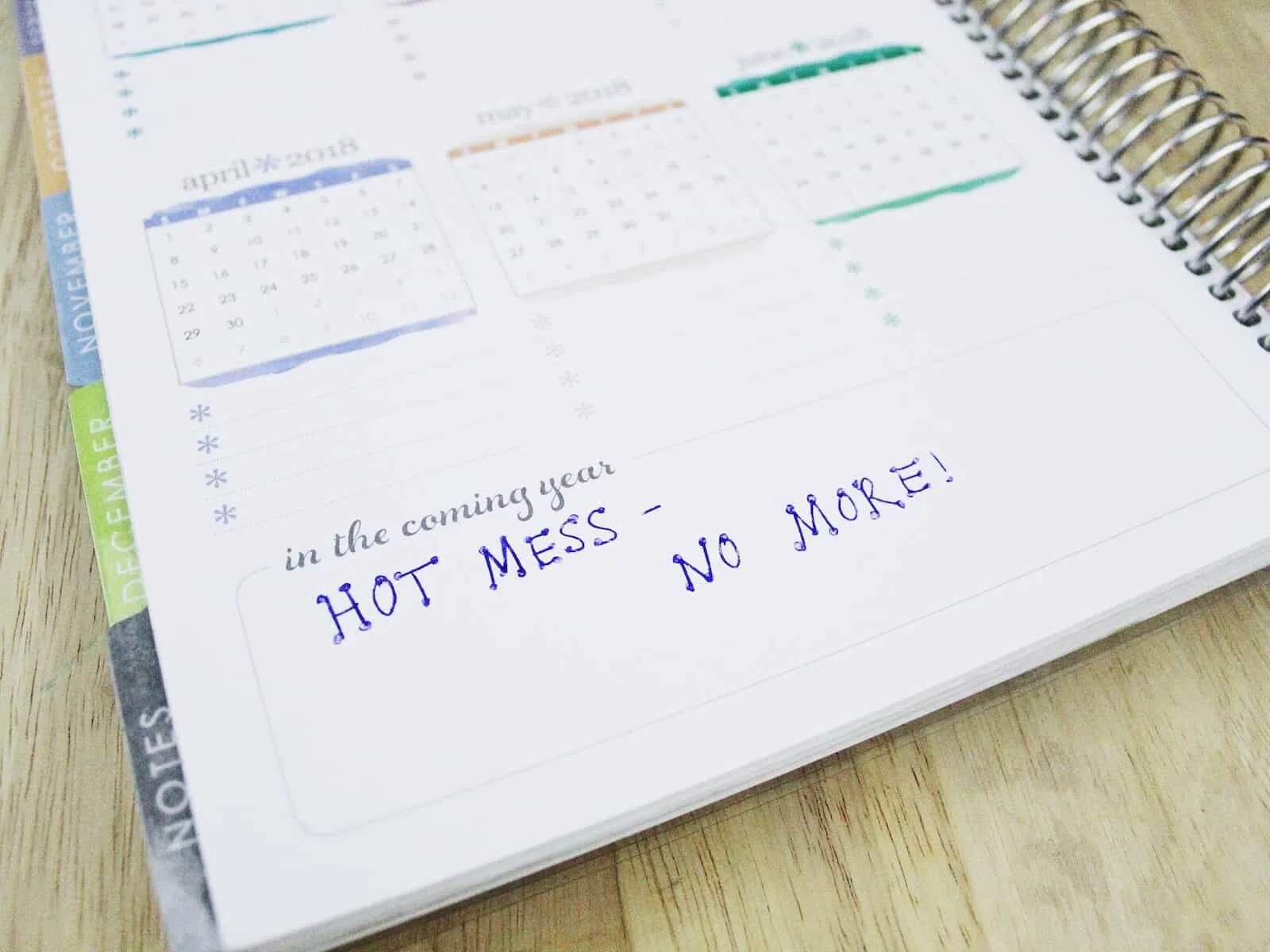 And I am at the point where I am going to need it more than ever.
In case you missed my big announcement, we are happily expecting our second baby in July. While we are over the moon with this news, I realize now that while I have been making do with my home & life balance, including ditching routines and hurdling clutter, it will be exponentially harder with a newborn and a toddler.
I have decided to finally say yes to creating a more balanced life and commit to decluttering and creating healthier and more effective routines at home during my pregnancy.
As a toddler mom who works full-time and blogs as well, and as someone with the track record of never really reaching a point of household balance, I am realistic that miracles are not going to happen, and that it will take hard work, practice and persistence to make a difference.
I'm sharing my plans with you, my favorite readers, as I plan on tackling specific areas of the home that are cumbersome to me, and I'm sure many other moms out there as well.
Many moms, especially new moms, struggle with these areas, so I know I'm not alone and I hope sharing my story and commitment to finding a better, easier way will encourage and inspire them (and you) to make similar goals for the New Year.
The Plan
Being due in July means I effectively have 6 months of valuable time to make progress. That seems like a reasonable time too to clean out, figure out routines, and get on track. Knowing that toddlers like to help (meaning I'll only be able to get things done for the most part while she is sleeping), and I will have lots of days where I don't feel like doing anything—especially if my second trimester is anything like my first—6 months seems like a good goal.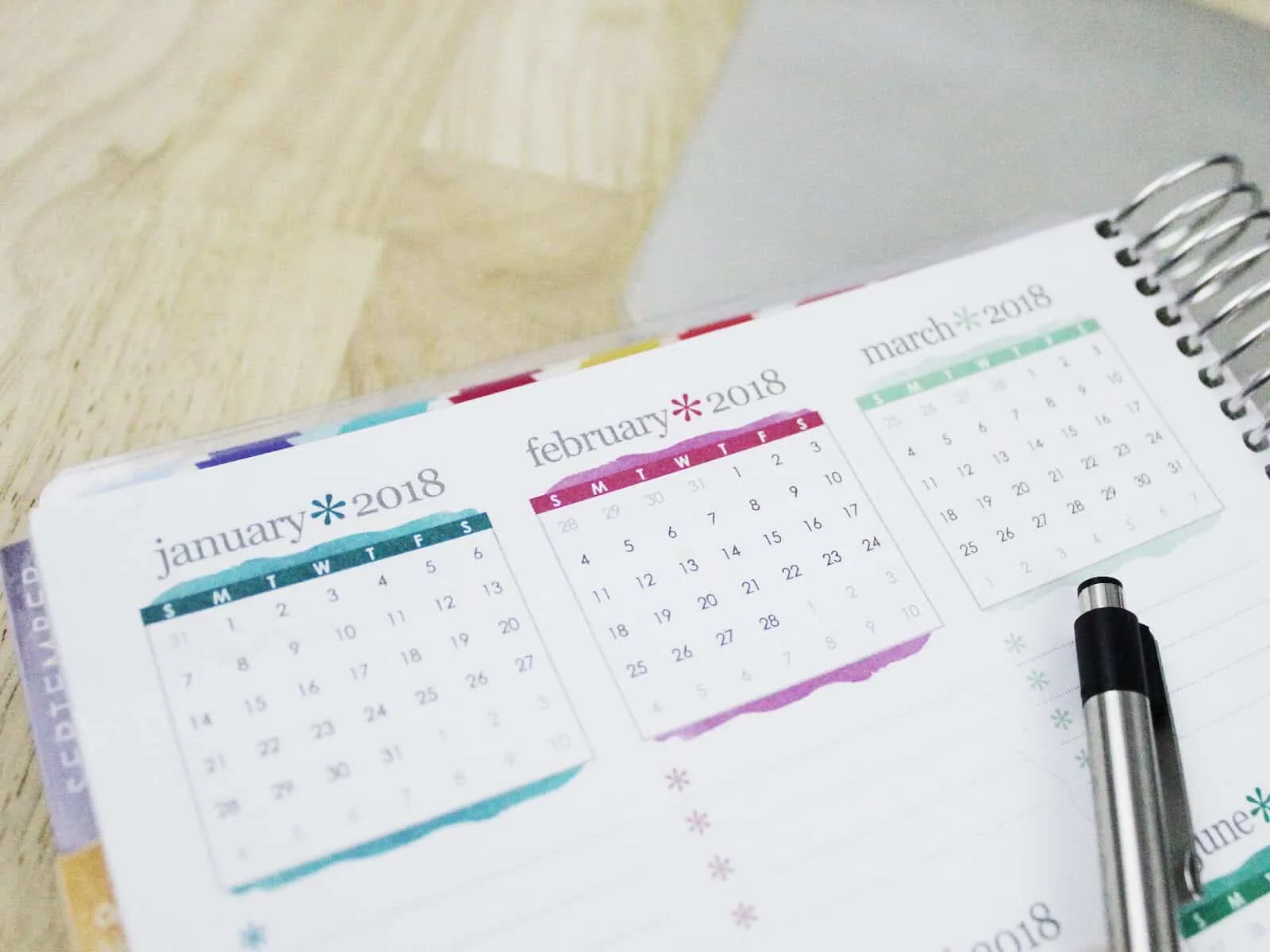 3 Areas for Improvement
Declutter to Decompress
Establish "Sticky" Cleaning Routines
Meal Planning & Prep
Declutter: Realistically, my entire house needs to be decluttered. That seems overwhelming, so I am going to break it up into areas, starting with the one that will make the most impact.
Our sunroom currently serves as a storage warehouse, but has so much potential as a playroom and living space. Once that is flipped, not only will Charlie have a place to play where I can also get work done, but it will lift a major mental load off my shoulders and give some breathing room, hopefully motivating me to keep moving forward. After that I'll hit the kitchen, bathrooms & storage, and laundry room.
Cleaning Routines: I have downloaded so many cleaning routines that I never end up following. I think it is also because I tend to just move clutter from one spot to another while cleaning. With less stuff, cleaning will be easier. My goal is to create an easy to remember and follow (hence "sticky") routine that covers the basics, and keeps my house in decent condition (and I'll share it with you when I do!).
Meal Planning: My goal here is to create a routine around mealtime that keeps our family fed and healthy, without a lot of stress. I'll gather some go-to recipes that I can cycle through, finally overcome my fear of leaving the crockpot on while away from home, and start to plan ahead for weekly meals.
Knowing this is one of my biggest challenge areas, I'll also keep a ready supply of easy and nutritious food on hand to resist the urge of unhealthy binge sessions as a regular occurrence.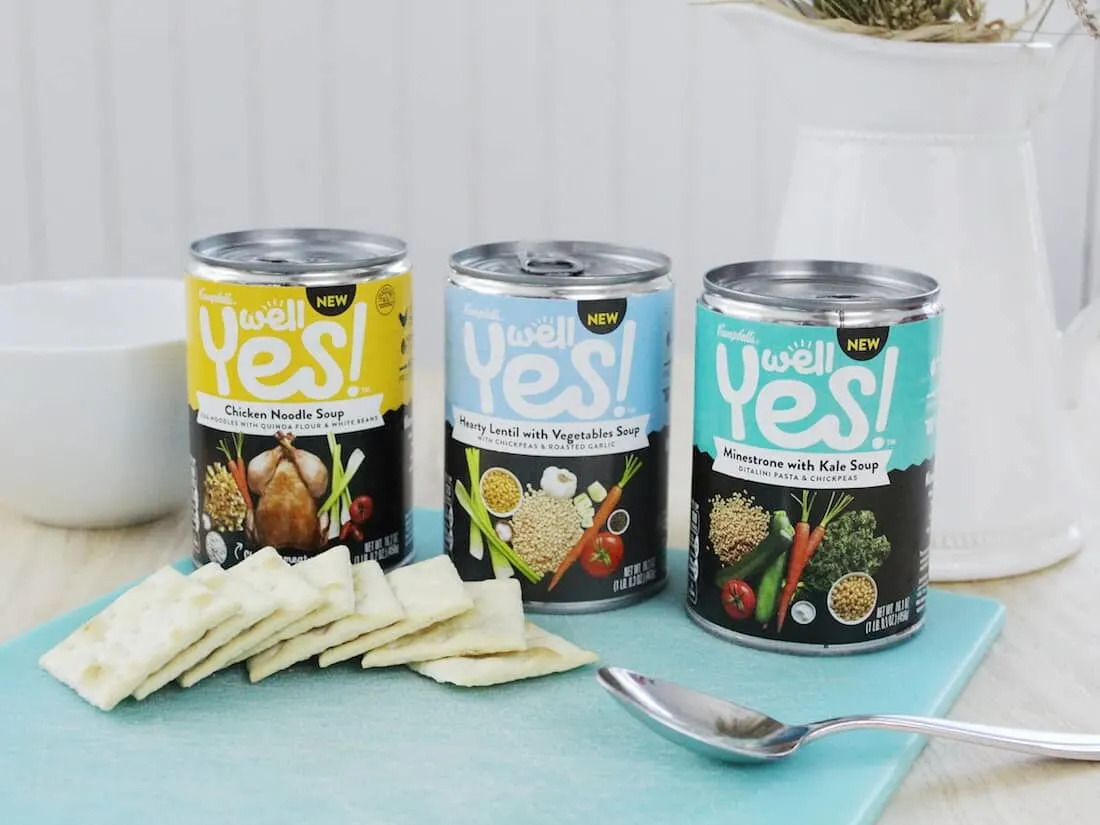 That last part is actually the easiest place for me to start. Since soup is one thing my pregnancy is allowing me to eat regularly, I stocked up on Well Yes!® Soups, because I also know nutrition is important during this time. The Well Yes! line is made with nutritious and genuine non-GMO ingredients (all the things I haven't been getting enough of like kale, quinoa, and sweet potatoes) without artificial flavors.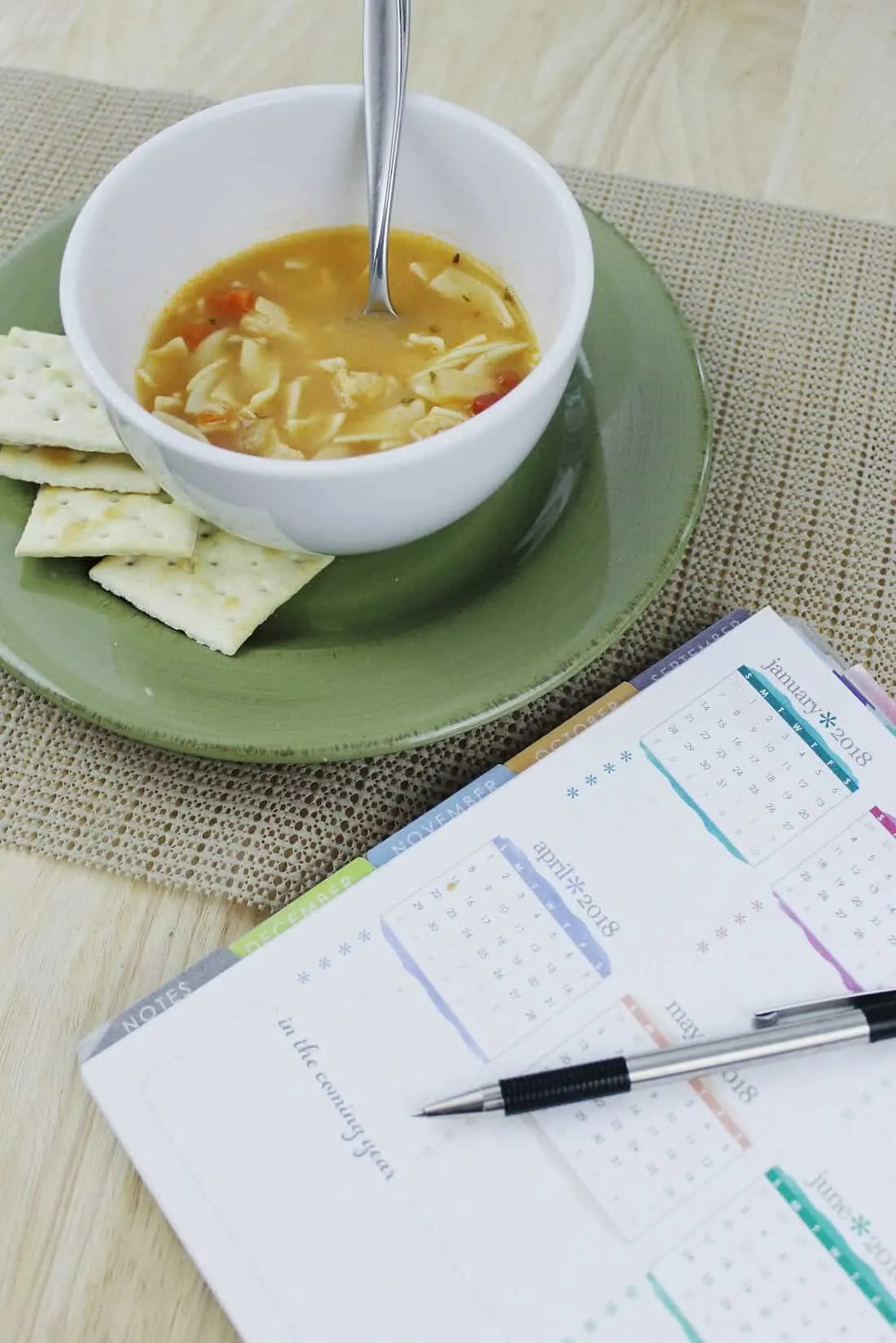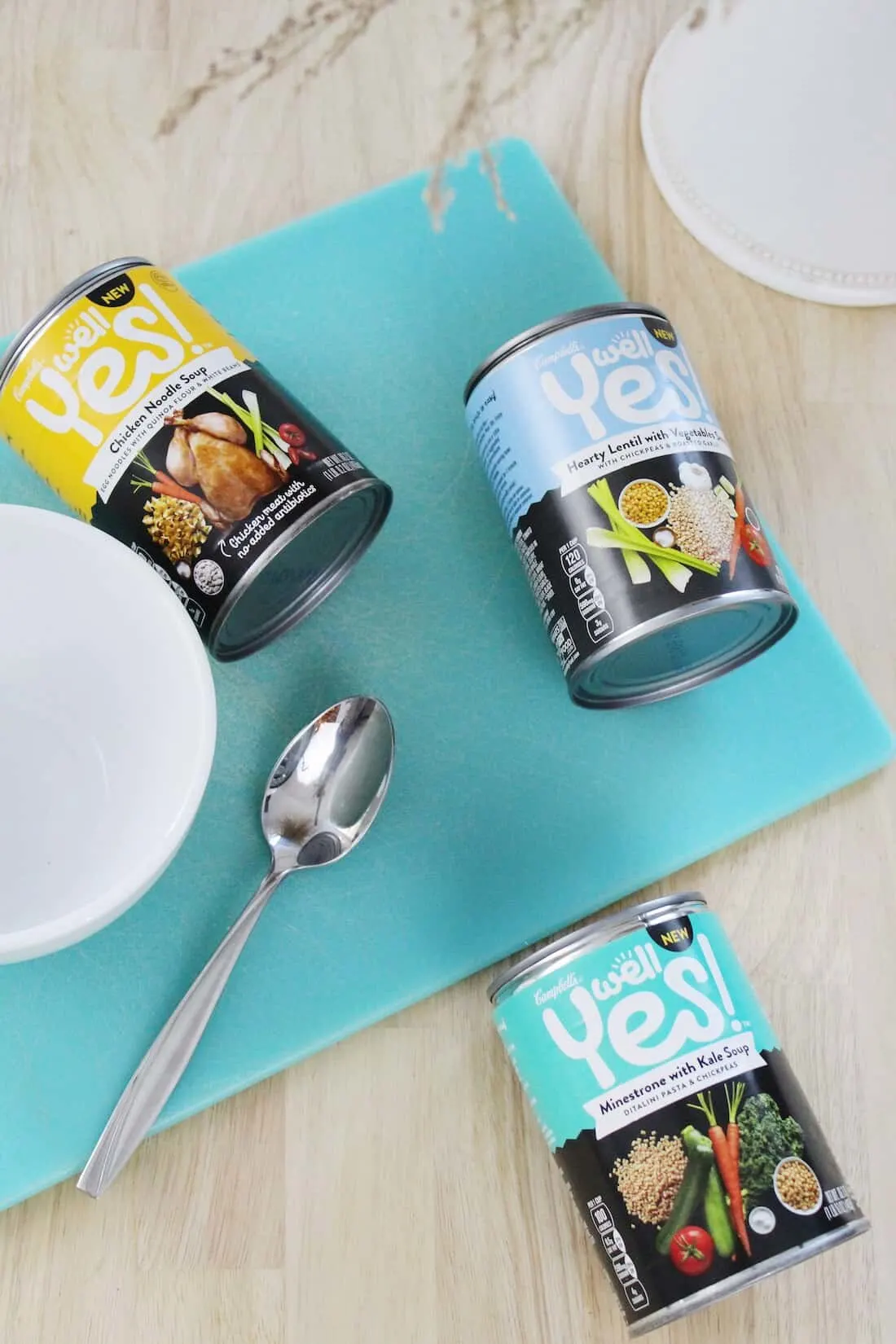 Plus I have to admit, I'm a sucker for brightly colored packaging—it just seems happier right? And since I'm on a mission to create a happier, healthier life, it just fits!
Grab a coupon here to try some, and be sure to enter the #WellYes2018 Sweepstakes in the widget below for a chance to win up to a $500 VISA gift card! It's as easy as clicking, logging in, and sharing your Moment of Yes story! If you win, think of all the ways you can use the prizing to acheive your Moment of Yes!
A new baby isn't the only thing new this year!
Not only will this New Year bring a new baby, but it will bring a new me—one that is not bogged down with the challenges I have allowed to interfere with my family's time and happiness.
I'll be sharing my progress and any tips or tricks I find that make life easier, as well as reaching out to you guys for ideas, encouragement, and help in finding my way! Hopefully, by June, we can sit back together and enjoy our new found freedom from all the "stuff" and enjoy the extra time with those that mean the most!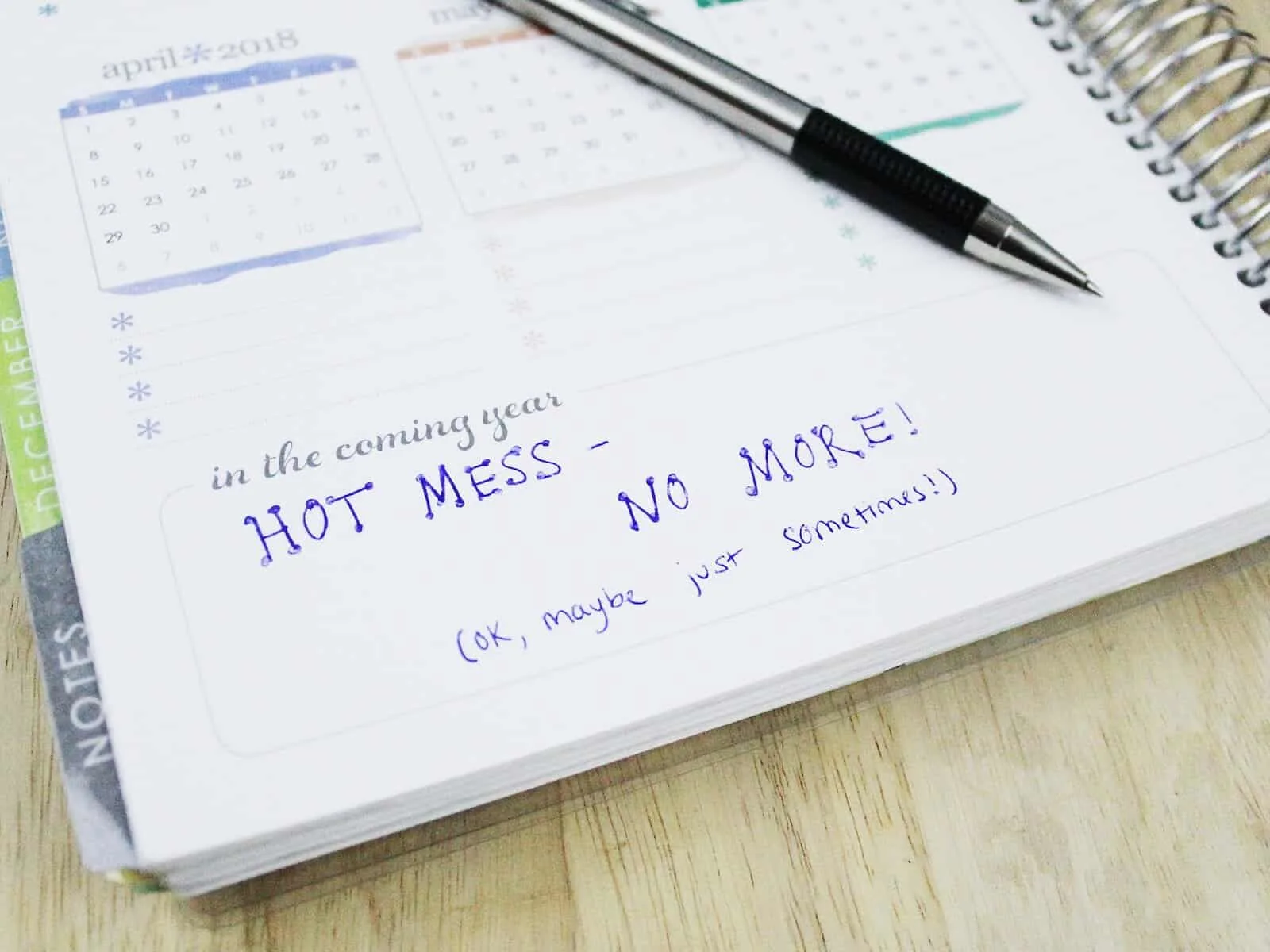 #WellYes2018 #Sweepstakes (1/15 to 2/16)
Do you have a similar goal for the New Year? I'd love to hear about what you struggle with and how you plan on tackling it. Let's encourage one another!
_____________
Pin It!