Are you looking for stocking stuffers for babies? Check out these 10, smart stocking stuffer ideas that are fun, affordable and cute!
The first few Christmas seasons with your little one are such a joy. While babies are too young to realize what you're giving them, it's still fun to celebrate the holiday with some stocking stuffers. When you think about stocking stuffers for kids who can't eat candy, or enjoy the health & beauty supplies you often buy for older relatives, it's not easy to know what's best to buy.
That's why we're featuring this list of the top 10 stocking stuffers for babies. Unique ideas to fill the stocking for that little one this holiday season. From rattles to little toys and onesies, each of these stocking stuffer ideas will surely make that little one make happy baby noises on Christmas morning.
Top 10 Stocking Stuffers for Babies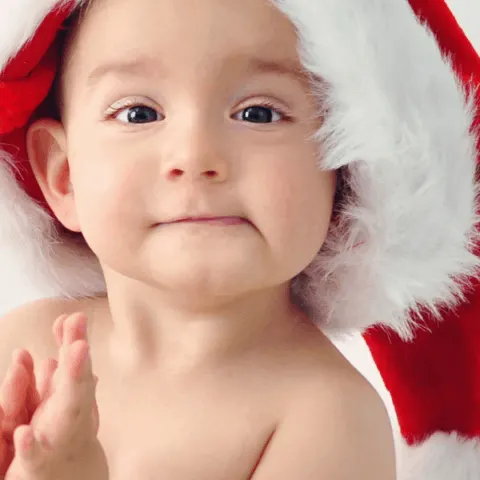 Did You Love these Stocking Stuffers for Babies?
Let us know which stocking stuffer ideas are your favorite and if you plan to buy any for baby. We loved putting this post together and hope you found some great ideas. These gifts are perfect to hang in a stocking, but can also be used for birthdays, too!
More Like This?
If you liked this list, be sure to check out the best Christmas Gifts for Babies, these smart gifts for 1-year-olds and tips for how to celebrate baby's first Christmas.