Once kids reach the age of 5 they have lots of ideas about what constitutes the best gifts for kids their age! While every child is different, we've selected 10 items that are sure to make kids happy with a little something for every interest!
From creative gifts or experiences, to practical gifts that will help them explore their hobbies, to fun toys to keep them entertained, these gifts are sure to please!
Best Gifts for Kids 5-12
Awesome Apparel to Pursue Their Passions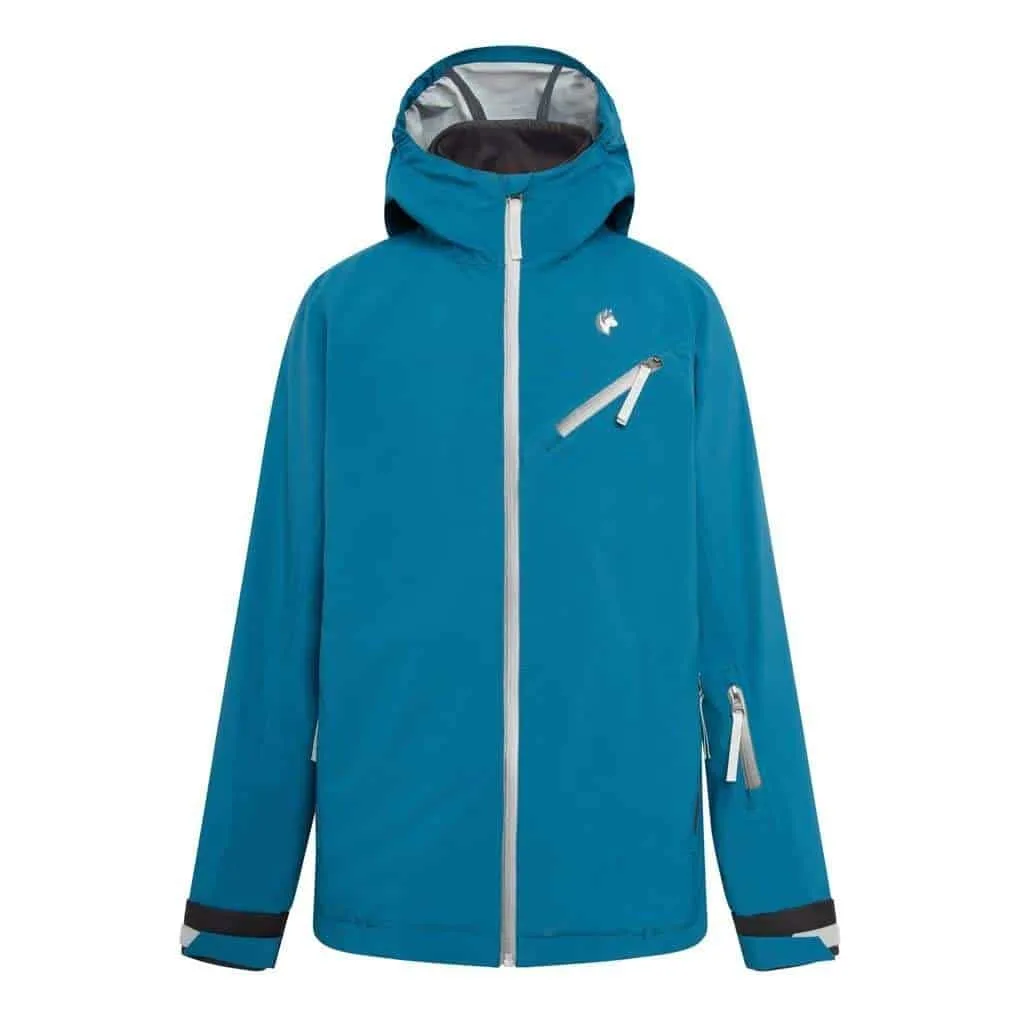 We love this 20k/20k waterproof jacket, which is soft and easy to layer up for changing conditions from the ski slopes to the local park. D2C pricing means adult-level performance at affordable cost so kids can stay out as long as you want. The best part is the Adjust-a-Fit™ sleeves that lengthen AND shorten for a perfect fit and room to grow, children unisex sizes 4-16.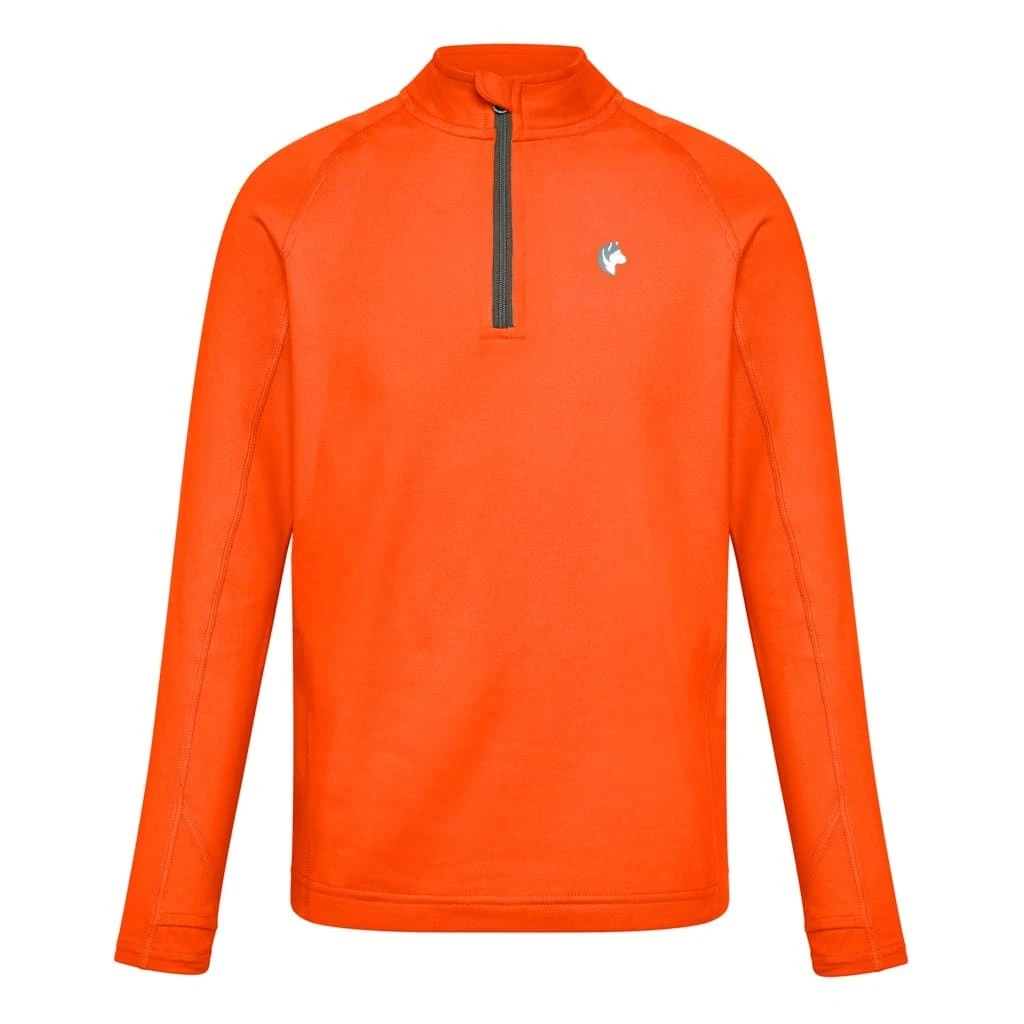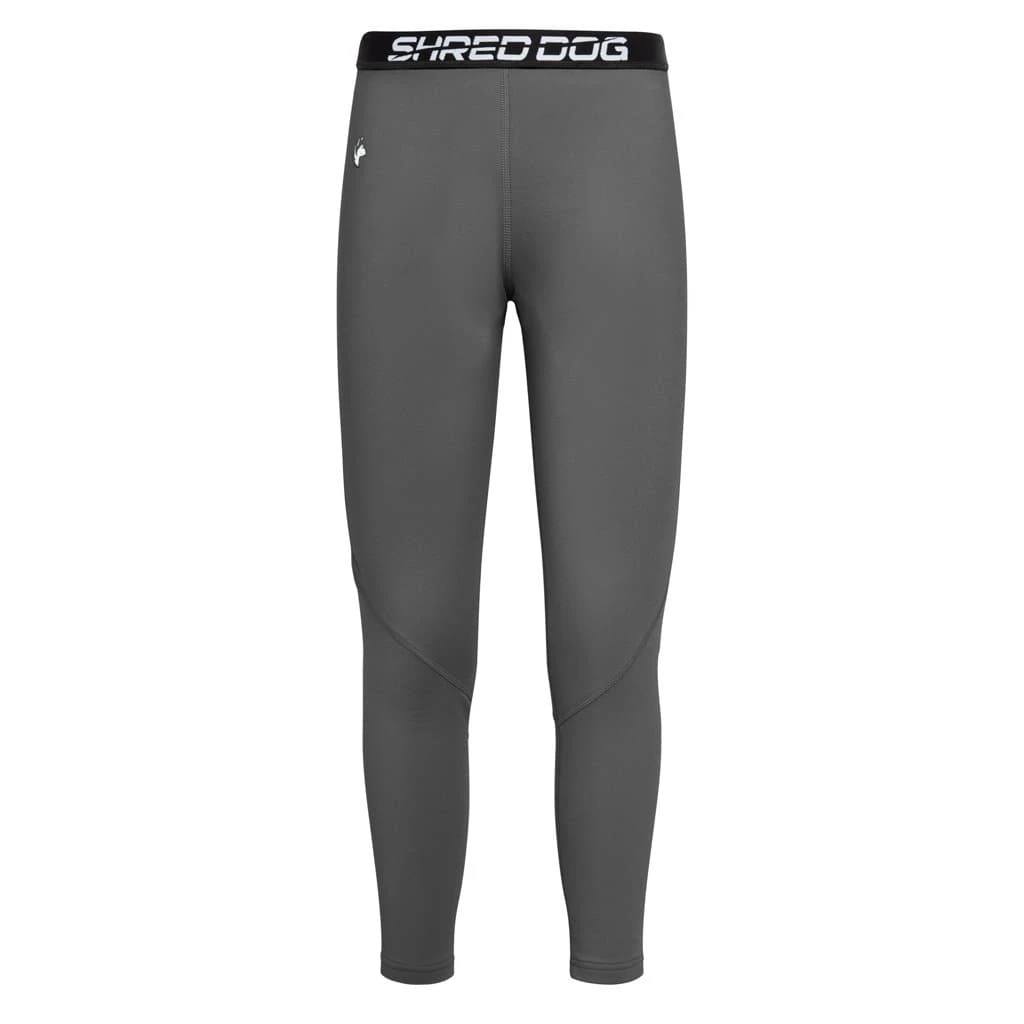 You could also go with the a base layer top and pant for fun in any weather (they are moisture wicking with a 4 way stretch making them super comfy and our test kid-approved).
Creative Activities
Treemendous Ornament Decorating Kit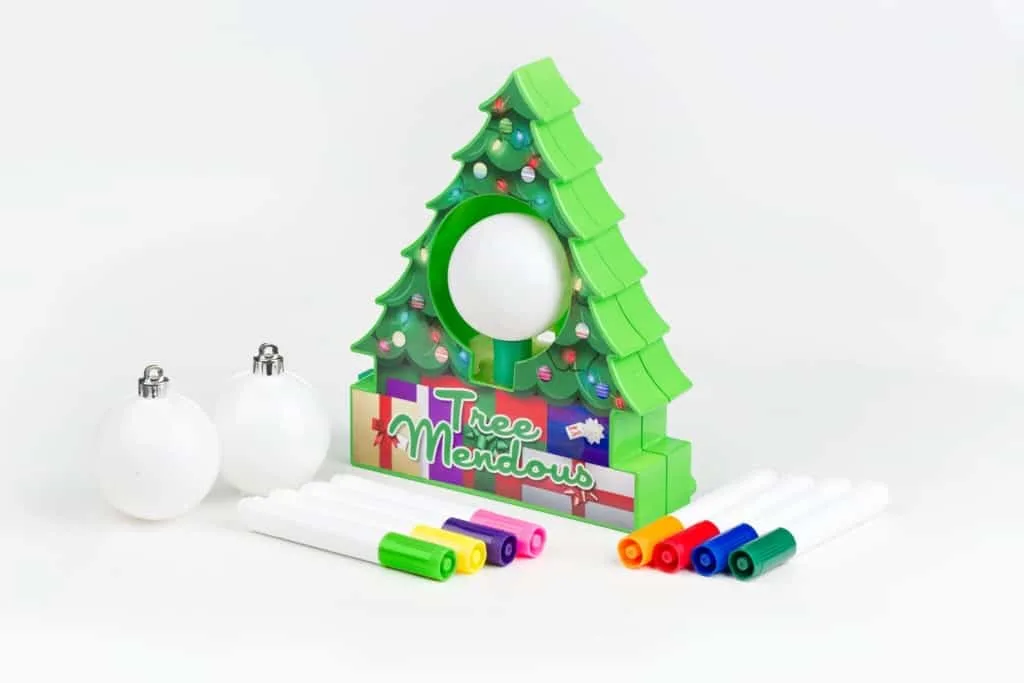 From the creators of the original EggMazing Egg Decorator…the perfect DIY craft to embrace the holiday season. Place one of the ornaments included with the kit into the tree-shaped decorator and let the fun begin!
The machine holds and spins the ornament while the markers are used to create stripes, line and other designs! Available at Target.
DinoMazing Egg Decorator
DinoMazing Egg Decorator allows kids to color and create their own dinosaur eggs using a mechanism that spins the egg while you decorate! Plus, inside each Dino egg is slime and your own collectible dinosaur! Available on Amazon.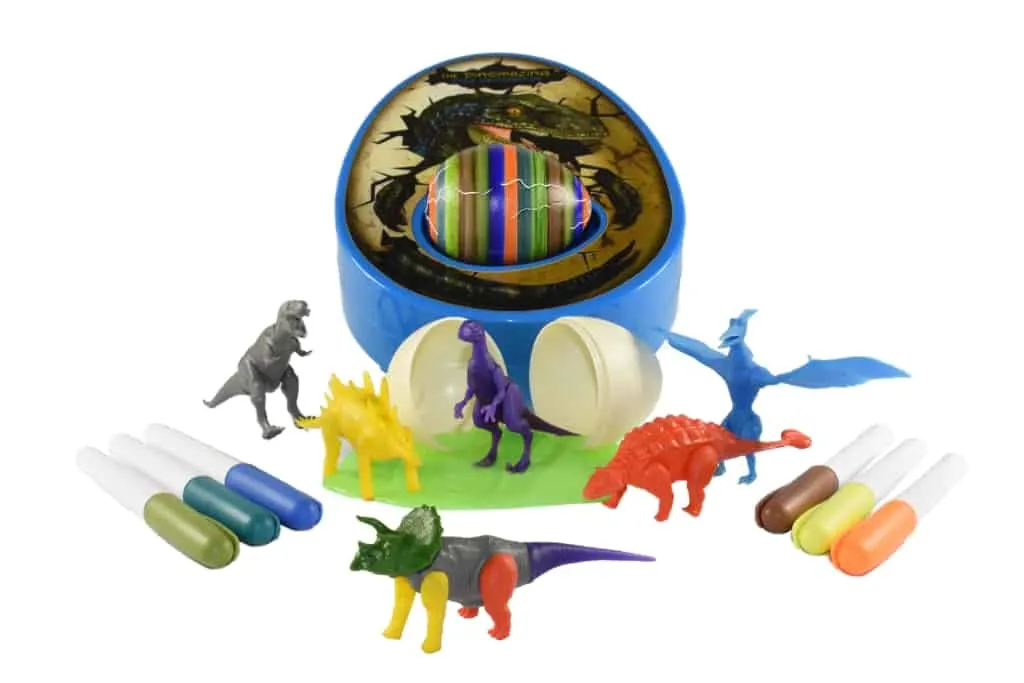 Paint by Pom Pom
Paint by Pom Pom is the perfect way to entertain the kids during the winter or spend some quality family time together without needing to spend hours cleaning up afterward.
Designed to recreate the popular paint-by-number crafts, Paint by Pom Pom is a unique way to create pom pom crafts without the mess! The framed artwork is designed with a peel and stick background that shows the image – simply place the colored pom poms by following the numbers on picture below to complete your pom pom masterpiece!
Piggy Paint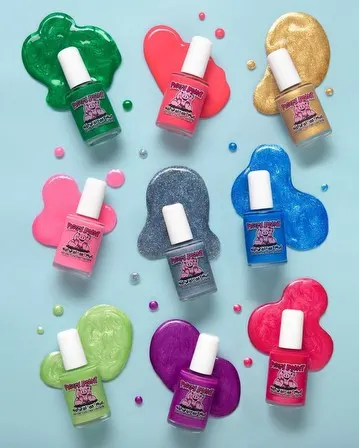 Piggy Paint is great as a kid's stock stuffer – it's a line of adorable super safe nail polish for kids that is made from the safest ingredients and come in the most fun colors!
Great Toys + Games
PLAYMOBIL SCOOBY-DOO! TOYS
PLAYMOBIL continues to befriend a whole new generation of curious-minded kids – and evoke nostalgia with parents – with the launch of the new Scooby-Doo! line.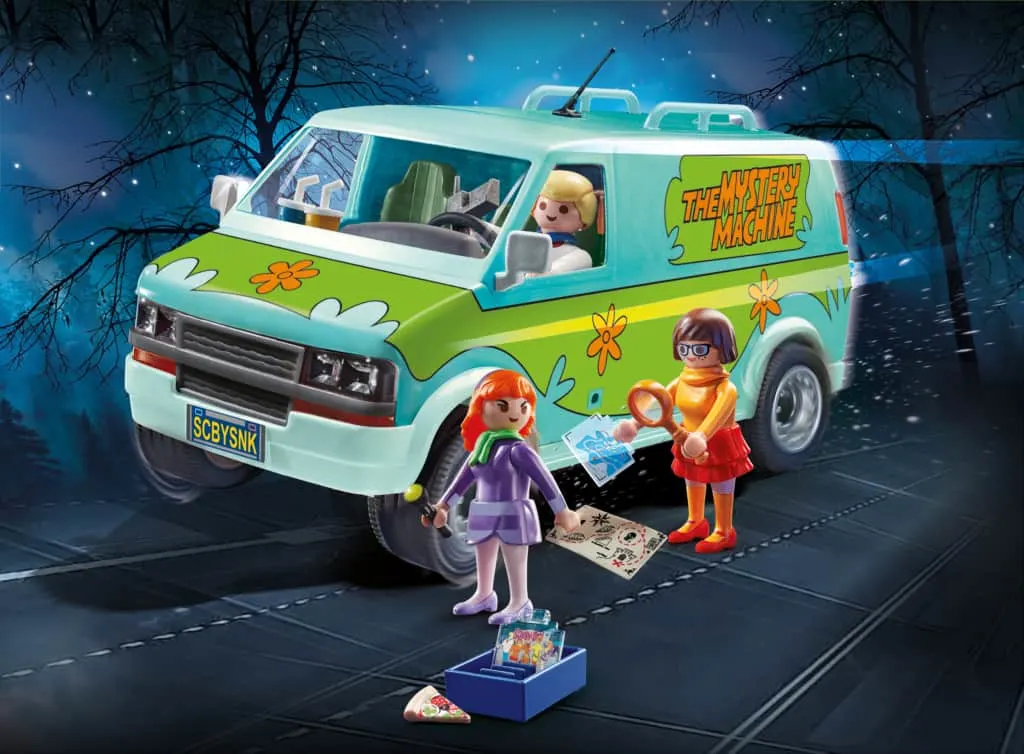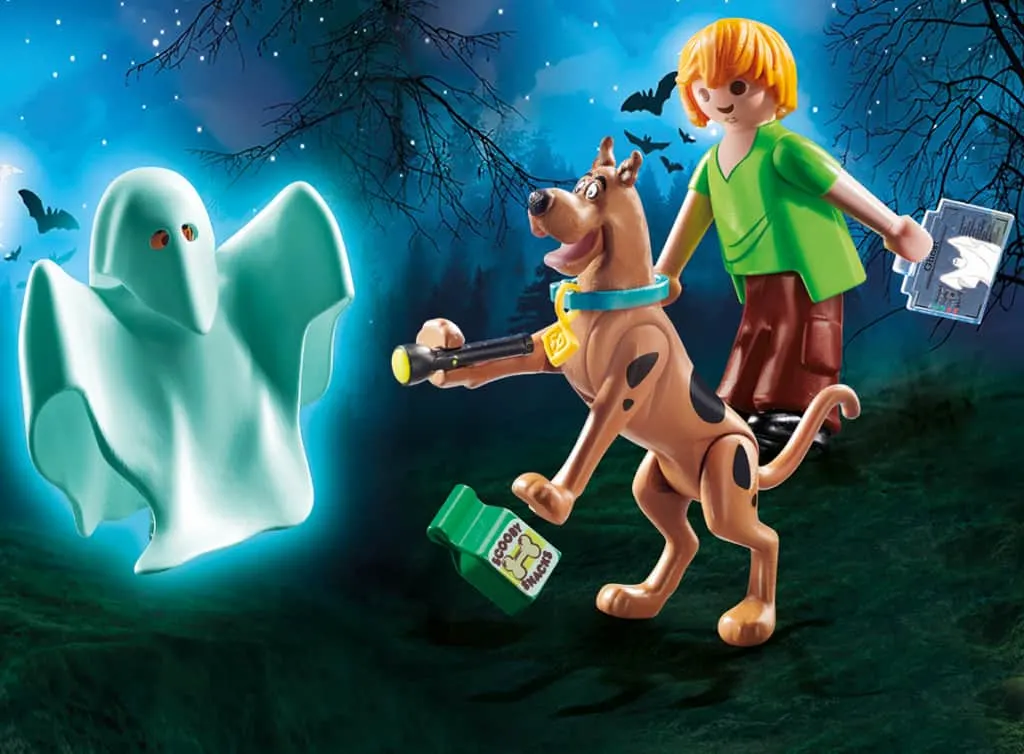 Check out this cute set that includes Scooby-Doo, Shaggy, Ghost, Scooby Snacks and more! Available on Playmobil.us for $12.99.
Pizza Party Throwdown
In this frantic, fun action game players race to see who can fling the most pizza toppings on the spinning pizza pie game board before time runs out! Available on Target for $19.99.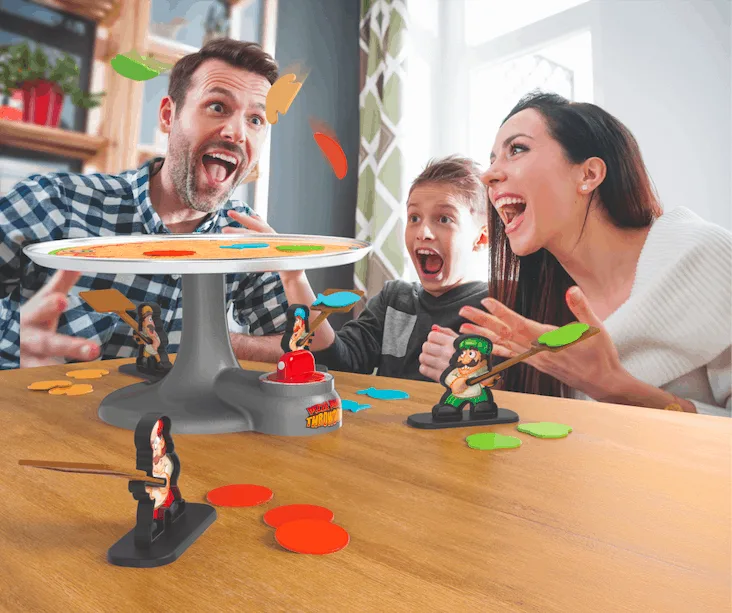 Holiday Poppers
Hog Wild brings you your Holiday Poppers as part of its POPular Poppers line! We're offering you a Yeti Holiday Popper! Available on Amazon.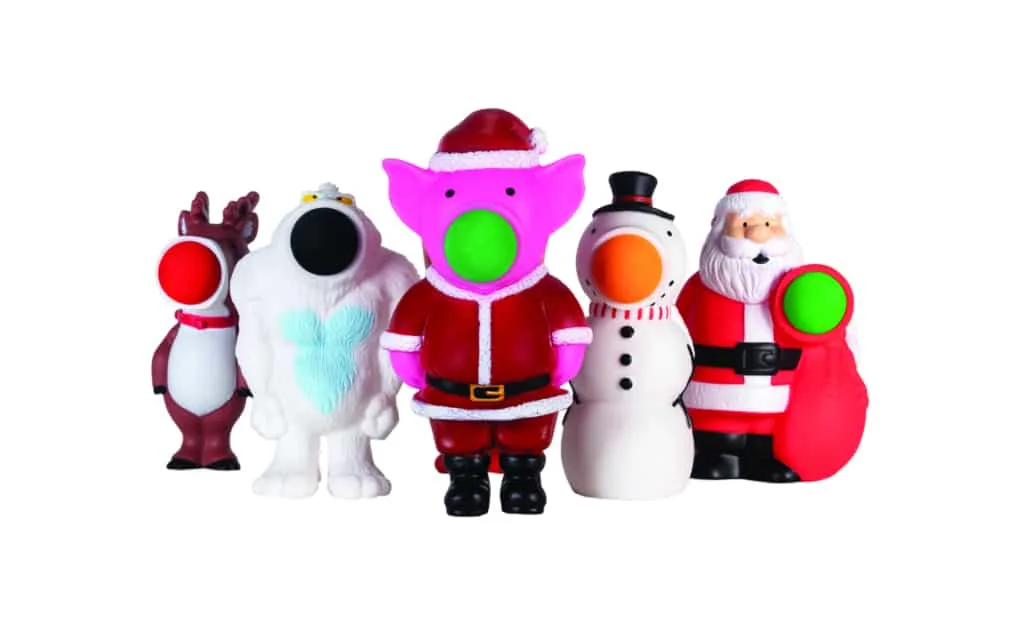 Mimbleballs
Mimbleballs are cute little cuddly critters that are also designed to be great therapy toys.
Discover the Mimbleball's superpower as soon as you hold it in your hands: smooth the soft hair down, and then give it a tap on the underside or a little shake — its hair stands straight up and invokes surprised laughter from everyone who sees it.