We've put together all the best Pinterest-inspired, fall and Christmas gender reveal ideas out there! If you're looking for a fall-themed gender reveal, are super into Halloween or want to incorporate the magic of Christmas, this post has something special for every mom-to-be!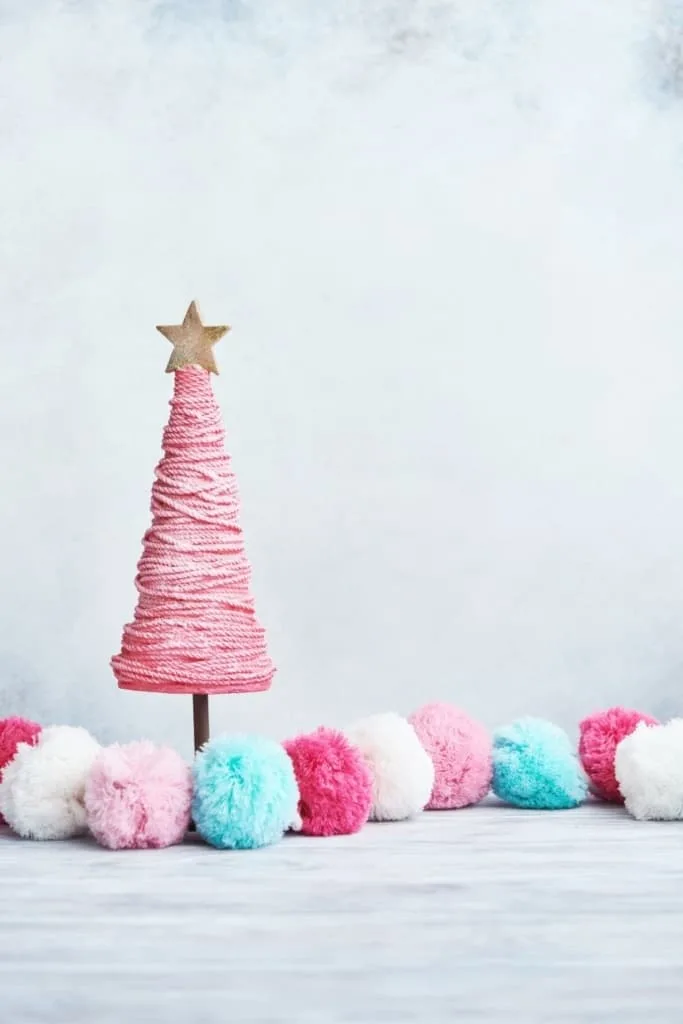 Congratulations, you're pregnant! This is such an exciting time in a mom's life and it's very special to be able to share your journey with friends and family.
One way to include your family members in the exciting steps of pregnancy is to plan a fun gender reveal, either in person or the new trend for a virtual gender reveal for friends and family.
These adorable, seasonal gender reveal ideas are the perfect, festive way to share the sex of your baby. Each of these ideas is easy to do and so fun.
We've pulled the best inspiration from Pinterest for this ultimate idea guide for fall, Thanksgiving and Christmas gender announcements!
Click through and save all your favorites, and let us know which ones you're loving below!
Keep scrolling for all 50+ ideas!
Fall Gender Reveal Ideas
General Ideas
Here's a general fall reveal idea we thought was super cute. If you're looking for a simple seasonal gender reveal, try this!
RELATED: Gender Reveal Cake Pops
Ideas for Gender Reveal with Pumpkins
Fall is filled with all things pumpkins! Each of these ideas is a great way to incorporate the season into your gender reveal.
It's super easy to find pumpkins from local farms and grocery stores. With a little creativity, paint, or carving skills, you'll be on your way to an adorable gender reveal that your friends and family will love!
Fall Flat Lay Reveal Ideas
We love a good flat lay design. These ideas are simple, yet creative and really spell out your message. Play around with different placements until you have the perfect layout to share your big news!
Halloween Gender Reveal Ideas
General Ideas
Here are some fun, general Halloween ideas to get you started. We thought these were super cute and so fun to put together!
Harry Potter Gender Reveal Ideas
Who doesn't love Harry Potter? These cute ideas capture the essence of Halloween with their reference to witches and wizards.
With all the Harry Potter marathons that are sure to be running during this season, this is the perfect way to introduce the sex of your baby!
Pumpkin Ideas
More pumpkin ideas? You bet! These cute and spooky pumpkin gender reveals are in keeping with the season and perfect for Halloween!
Flat Lay Ideas
Check out these adorable Halloween flat lay ideas! We loved each of these configurations. These ideas are easy to replicate and super adaptable to add your personal touch.
The Best Ideas for a Gender Reveal at Christmas
General Christmas Reveal Ideas
Christmas time is here! What a magical time for a festive reveal. We know you'll love these Christmas gender reveal ideas and your friends and family will too!
Gender Reveal Present Ideas
A gender reveal present is a great way to disclose your baby's sex. You're already a walking gift so it's a perfect idea for the season!
You can mail it ahead to do a reveal together or have it be the centerpiece for holiday themed reveal party.
Christmas Tree Ideas
You've got a Christmas tree, you've got lights—why not do a Christmas tree gender reveal?!
Check out these awesome ideas below!
Ornament Ideas
How precious are these ornament gender reveal ideas? We love the creativity of these ornaments. You can make your own or even order them from an etsy shop to support a small business for the holiday season!
Flat Lay Ideas
These adorable, Christmas flat lays are another fun way to share the exciting news of your baby's gender. Incorporate seasonal decorations you've already got lying around, or keep is simple with a fun baby outfit.
We can't get enough of these Holiday gender reveals
Even if you are apart from family or unable to hold a group party due to social distancing, you can still use these creative fall and holiday gender reveal ideas for a virtual gender reveal as well.
And, now that you know the sex of your baby, be sure to check out our growing archive of baby names. We love a cute baby name around here and always include each name's meaning so you're sure to find the perfect name for your boy or girl!
Other Posts To Check out: