Need to make the toddler bed transition quickly? That just happened to me. Today I'm sharing a few tips to help you get it done quickly and without a lot of drama!
This post contains affiliate links.
If you're a new mom, you've likely discovered that your child doesn't stay in a single phase for very long. There are lots of little transitions and that's especially true for toddlers!
If your little one has been escaping their crib, it's probably time for the toddler bed transition!
Here are the best tips and tricks to help your child transition from their crib to a big girl or big boy bed with ease!
Tips for a Safe Toddler Bed Transition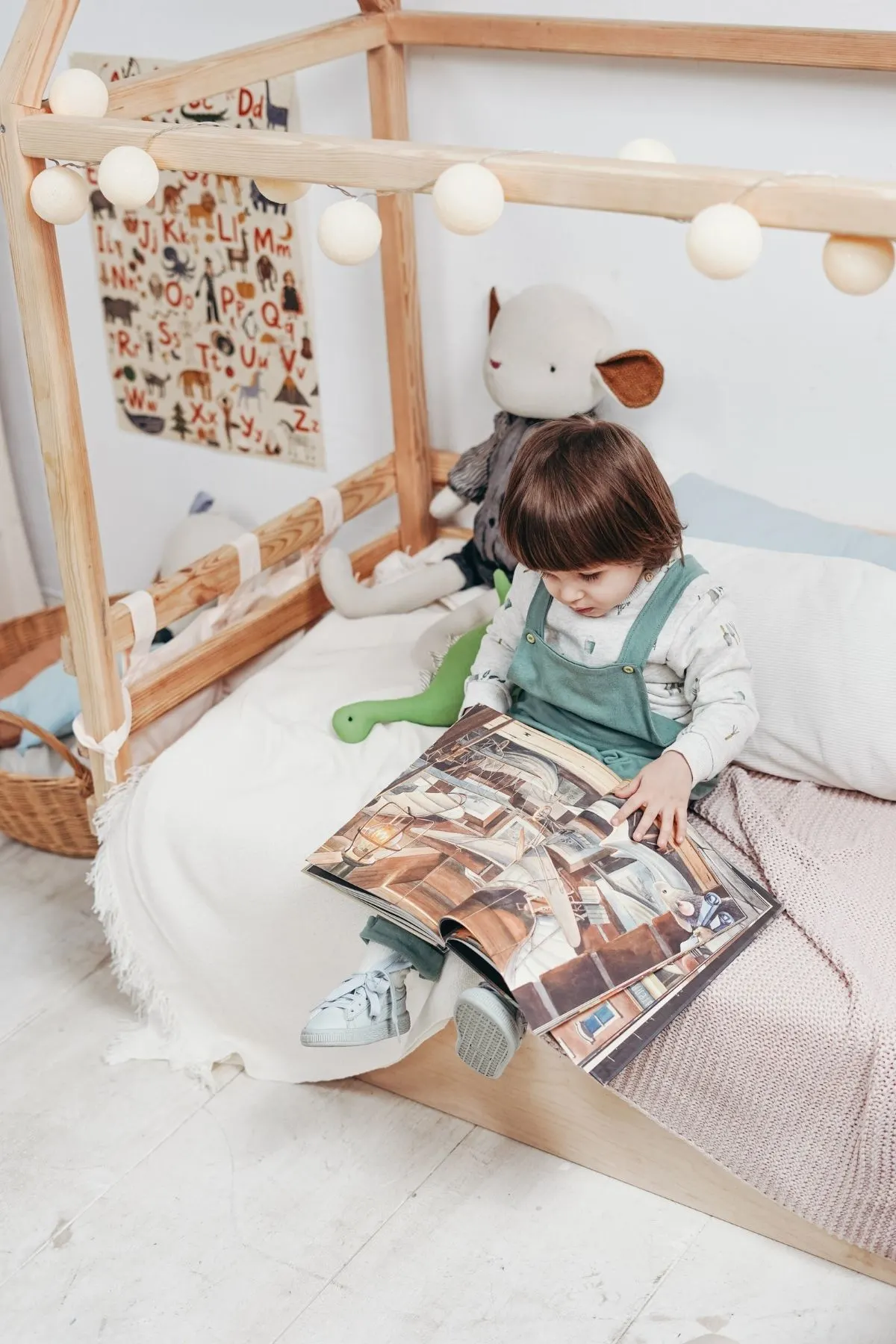 Make Child Proofing a Priority
Now that your child will have more freedom, it's time to make sure there's nothing in their room that might harm them.
There are lots of little things you may not think of, so here's a list of the biggest safety hazards to start:
Anchor the dresser/furniture to prevent tipping —we used these straps.
Install closet doors with a safety lock.
Install outlet covers to secure those previously inaccessible outlets (we went with these for added protection).
Remove small objects from reach and stow medicines and creams in other rooms.
Wrap window shade cords in cord wranglers.
The Best Products to Make The Transition Easier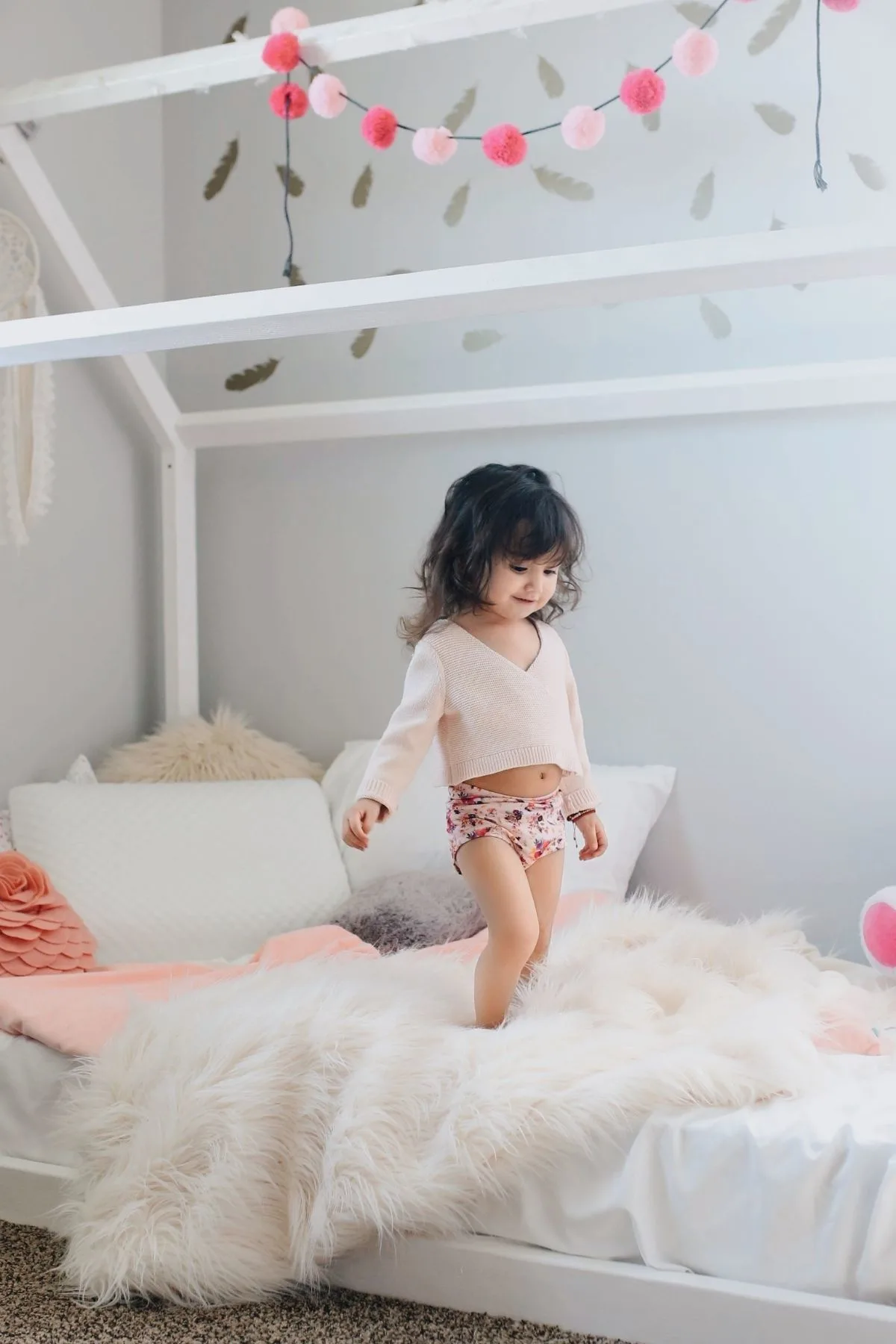 Find and Purchase Your New Toddler Bed
There are so many toddler bed options out there that it can be overwhelming.
If you're lost, stick to something simple like this white toddler bed with a rail. It's a neutral bed with a simple design that fits with most nursery décor and themes. This option is available through Amazon Prime so it has a quick delivery.
We used our Newton Wovenaire Crib Mattress with the new bed because we loved the quality and safety features so much.
But you could also go straight to a twin bed or even put the mattress on the floor for a while.
Blankets, SleepSack, and New Jammies
Make sure you get some warm pj's like these fleece foot pajamas or a toddler sleep sack. Your child will be a lot more mobile in their new bed and may kick their covers off.
It may take them a while to adjust and be able to keep themselves warm at night.
The HALO Lightweight Knit SleepSack is a great option, or you could try out the MicroFleece SleepSack Big Kids that's great for colder temperatures.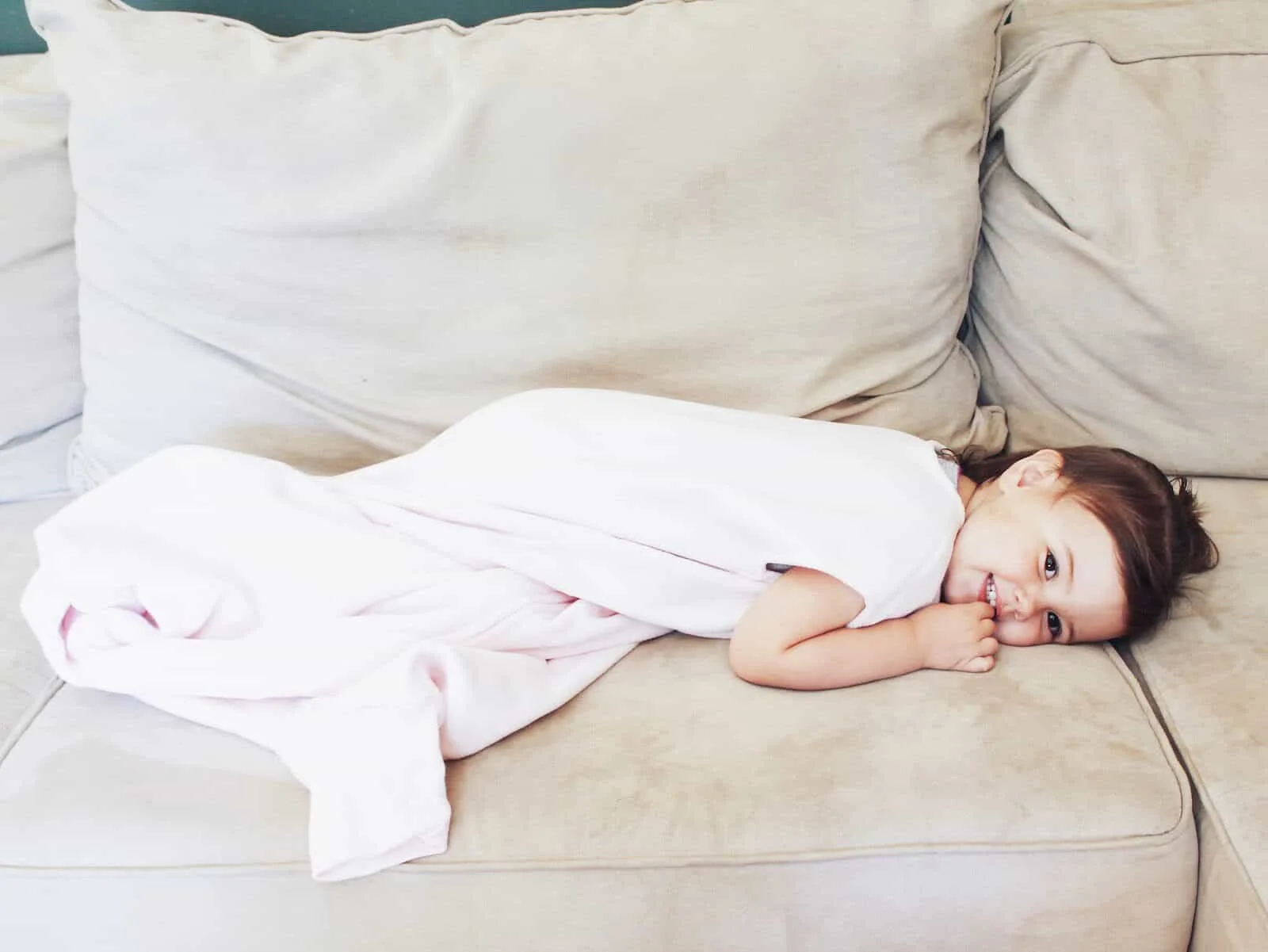 We've been a big fan of sleepsacks over the past two years, and have used @HALOSleep SleepSacks at each stage of our child's development—from swaddles to early walker, and now onto the HALO SleepSack Big Kids wearable blanket.
The Big Kids version is perfect for toddlers because they have foot holes that allow for movement.
I would definitely recommend using a sleepsack during the transition to a toddler bed if your child is not ready for a full comforter (or even if they are)!
What Not To Do
Now that we've covered the best tips and tricks for your child's toddler bed transition, here are a few things NOT to do.
Don't put too many expectations on your child. It may take them a few nights (or several to get used to their new environment).
Don't wait to establish a good bedtime routine. Children love routines because they help them feel calm and know what to expect. They'll need some extra structure and comfort during this big transition.
Don't lock their bedroom door. This can cause them added distress if they feel trapped in their room and it's a big fire safety hazard. If they escape their room, calmly return them and quickly leave.
Final Thoughts on The Toddler Bed Transition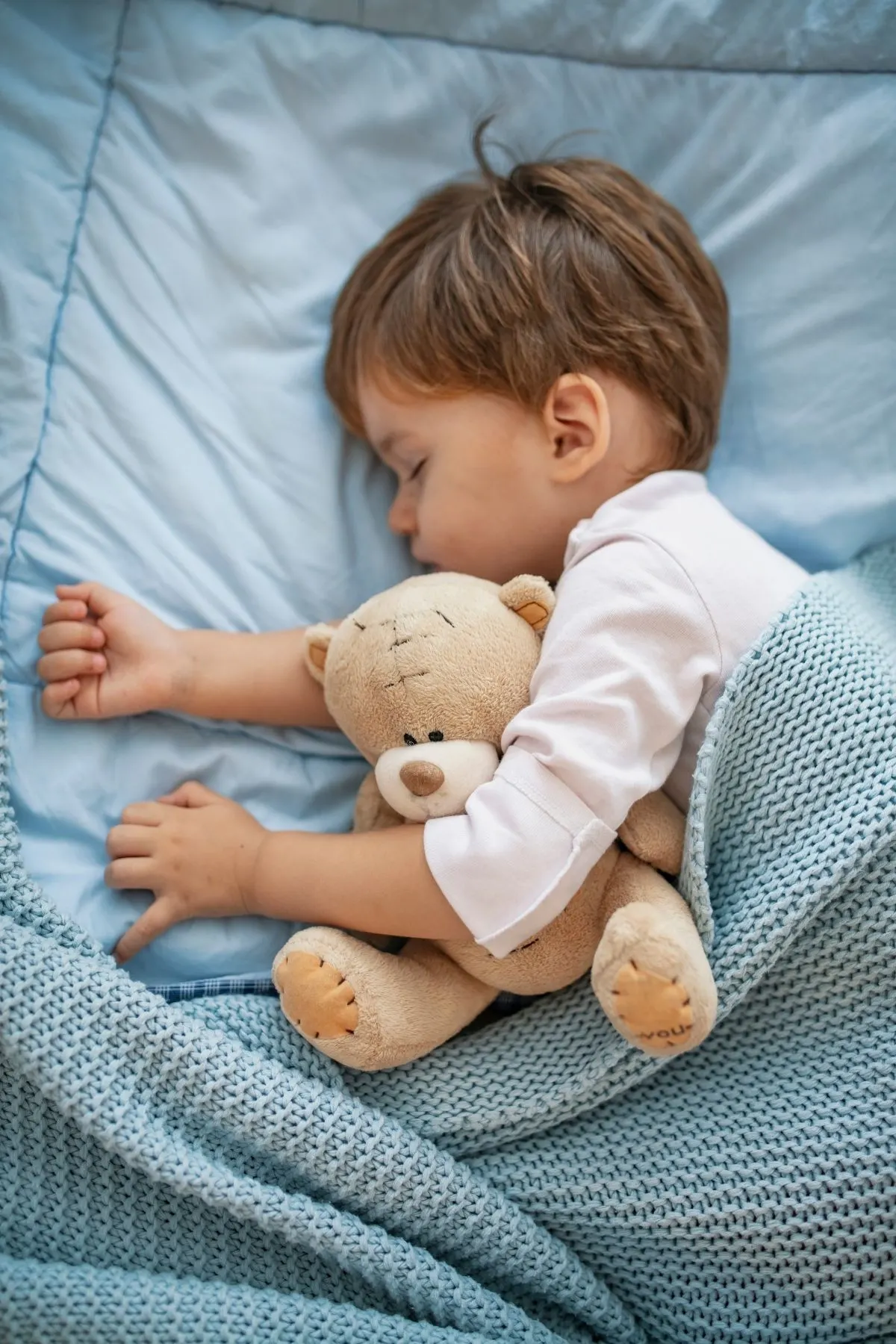 Be patient with your child!
It typically takes a month or two for a child to fully adjust to their new toddler bed. But, they'll be so happy in the end with their new grown-up digs. It's certainly a rite of passage for both the parents and child!
If you have more questions about transitioning your child to a toddler bed, let me know in the comments.
And you may also like: