In need of major Halloween inspiration for dressing up your little ones? These Instagram worthy costumes will get those gears turning for creating memorable halloween costumes for babies, or even a fun family Halloween costume!
Last year we did a family Jurassic Park themed costume, so Charlie was our little baby dinosaur. It was so much fun taking her out and I loved doing a little theme.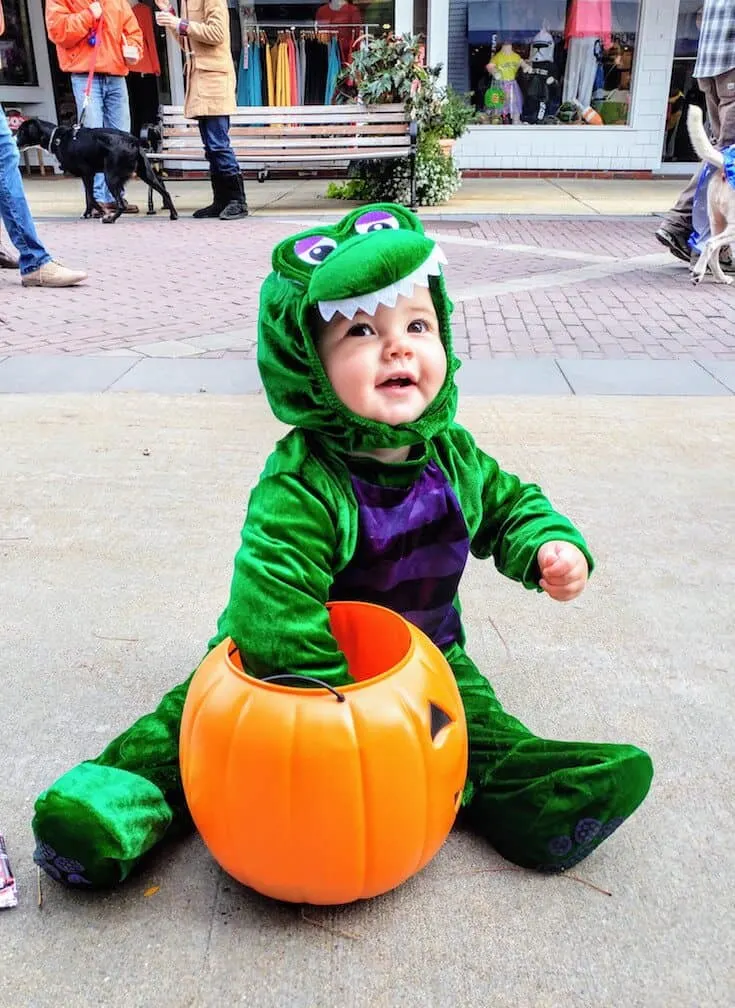 Halloween Costumes for Babies & Toddlers
There are so many precious ideas and costumes out there it can be hard to choose just one. So to make it even harder easier of a decision, I'm sharing some of the cutest kiddos. Check out these other adorable baby Halloween costumes and genius family costumes!
Related: The Best Halloween Costumes for Kids That Incorporate Face Masks
Baby Alligator | Grace, Giggles & Naptime | Shop similar here
Little Piggy | Meghan Tucker | Shop similar here
Dobby the House Elf & Adorable Pregnancy Announcement | Aloha Botts & Tots
I love the idea of doing a pregnancy announcement like this! So fun for a fall announcement!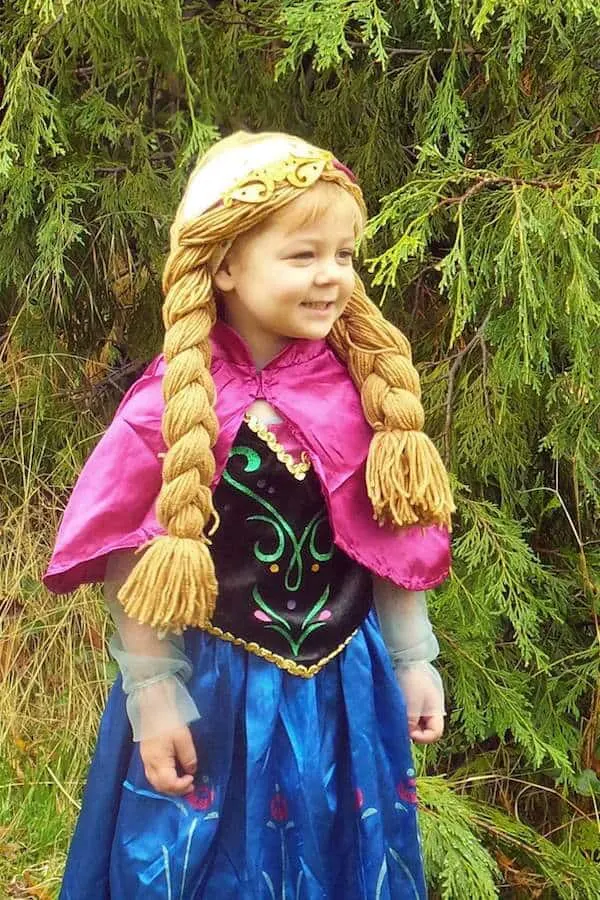 DIY Yarn Wigs + Adorable Anna & Elsa Costumes | Little Dove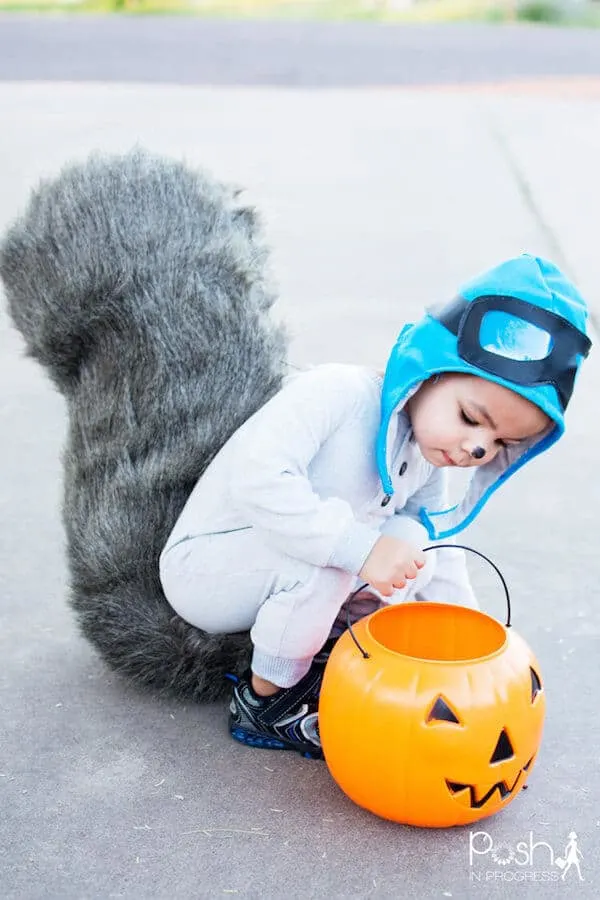 Rocky The Flying Squirrel with DIY Aviator Hat | Posh in Progress
Sibling Costumes for Halloween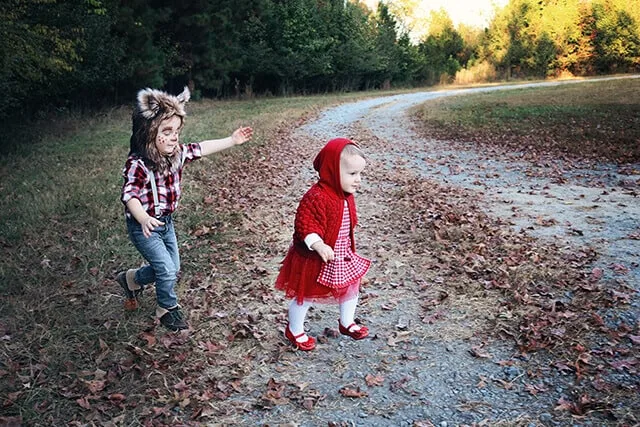 Little Red Riding Hood & The Big Bad Wolf | Chanel Moving Forward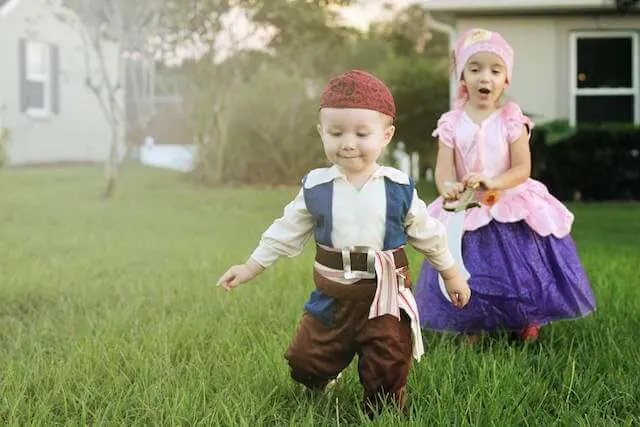 Jake & Izzy from Jake & The Neverland Pirates | Crazy Life with Littles
Monkey & Banana | Ellie & Addie | Find similar here
Family Halloween Costumes
Here are a few fabulous family costumes—I'm seriously drooling over the creativity!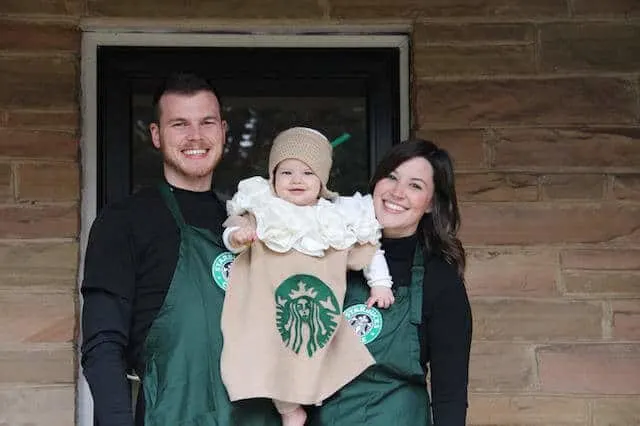 Handmade Starbucks Frappucino Baby & Baristas | Darling Do
Toy Story 3 | Nicole Banuelos | Find Similar here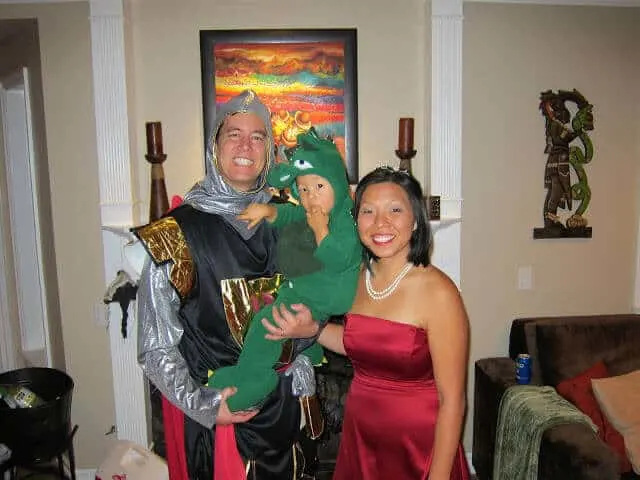 The Royal Roundup- Dragon, Knight, and Princess | Foxy's Domestic Side
Family Circus | Hey Erin Nicole
That little mustache—too cute!
Monster Family Crew | Gina Kirk
Woodland Theme | Discovering Parenthood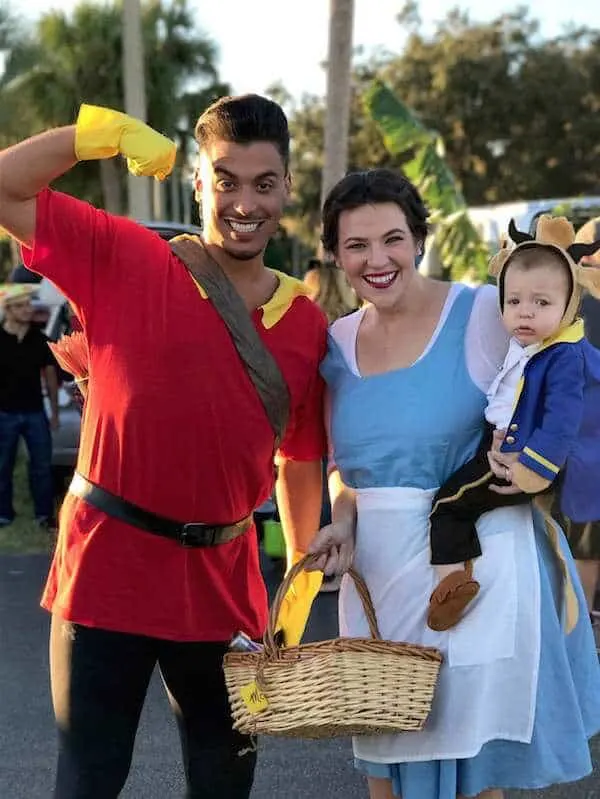 Beauty & the Beast | Haus of McNeil
Babywearing Bucket of Popcorn & Movie Family | The Snazzy Mom
Aren't these just the cutest? There are so many more great ideas out there as well! To jumpstart your family halloween costume ideas, check out these great options on Amazon.
What are you planning on dressing your little one up as? Do you have a family costume planned? Let me know in the comments!
Pin this post to refer back to you during your planning!

OTHER POSTS YOU'LL LOVE: