Halloween printables can sometimes be a bit scary for little ones, so we love these cute Halloween coloring pages to print for your toddler or children of any ages! These have cute kitties, friendly pumpkins, and sweet (and only slightly spooky) Halloween pictures on them, making them fun to color for kids and adults alike!
If you are looking for more fun Halloween ideas check out these fun Halloween ideas for babies and toddlers of these adorable Halloween costumes for infants and toddlers too!
How to get the cute Halloween Coloring Pages to Print
To download your printable Halloween coloring pages, simply click here or on the image below and download the pdf printable. You can then print all 10 of the pages to color or just one or a few at a time when you need a little Halloween arts and crafts time!
You could also use these printable coloring pages for Halloween playroom decorations too!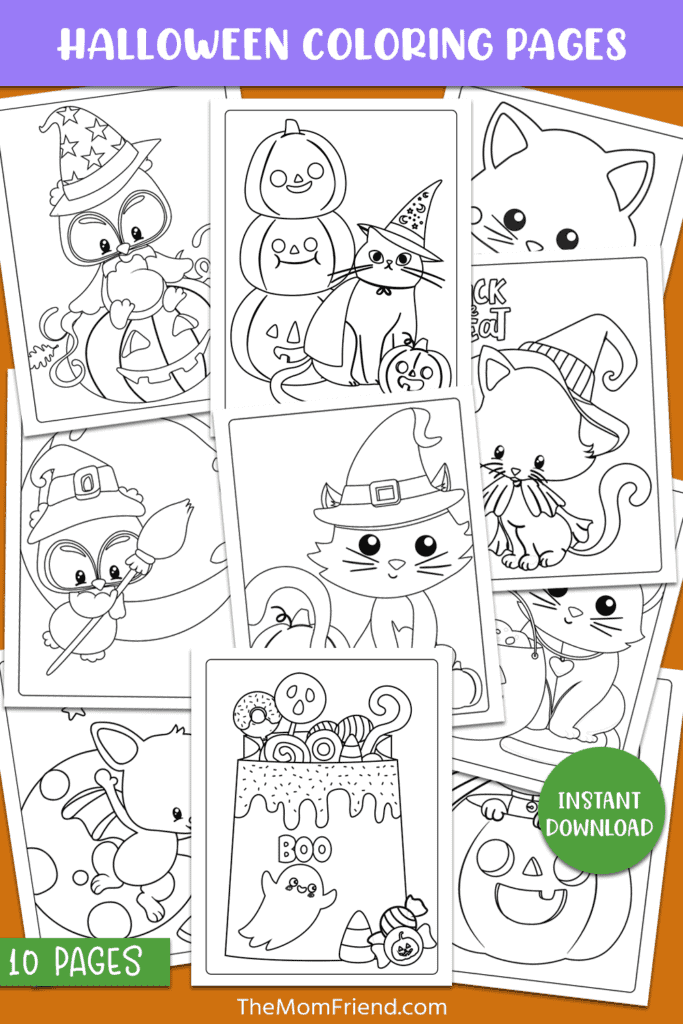 Be sure to save these to your Halloween or coloring pages boards on Pinterest so you can find them anytime you need the link!
And if you need ideas for the perfect Halloween costume with a mask for this year (because, 2020), then be sure to check out this post!
And check out these other great Halloween ideas for kids: