Looking for first birthday gift ideas for girls? Here are 17 ideas that are practical, sentimental and have meaning, purpose, and value!
A first birthday is a special time for both mom and child. There's nothing quite like planning that first party and picking out the perfect gifts that your daughter will treasure as she grows.
Young children get plenty of toys and clothes from friends and family, so it's nice to offer some unique first birthday gifts that have a deeper meaning, purpose, and value.
You'll see that all of these gifts are from Etsy instead of Amazon. This is because when you're shopping for a special gift for your bay girl's first birthday, there is something so much more meaningful about buying personalized, handmade gifts versus ordering from Amazon.
So here are several of the best practical and sentimental 1st birthday gifts for girls we know you'll love!
RELATED: Best Gifts for 1 Year Olds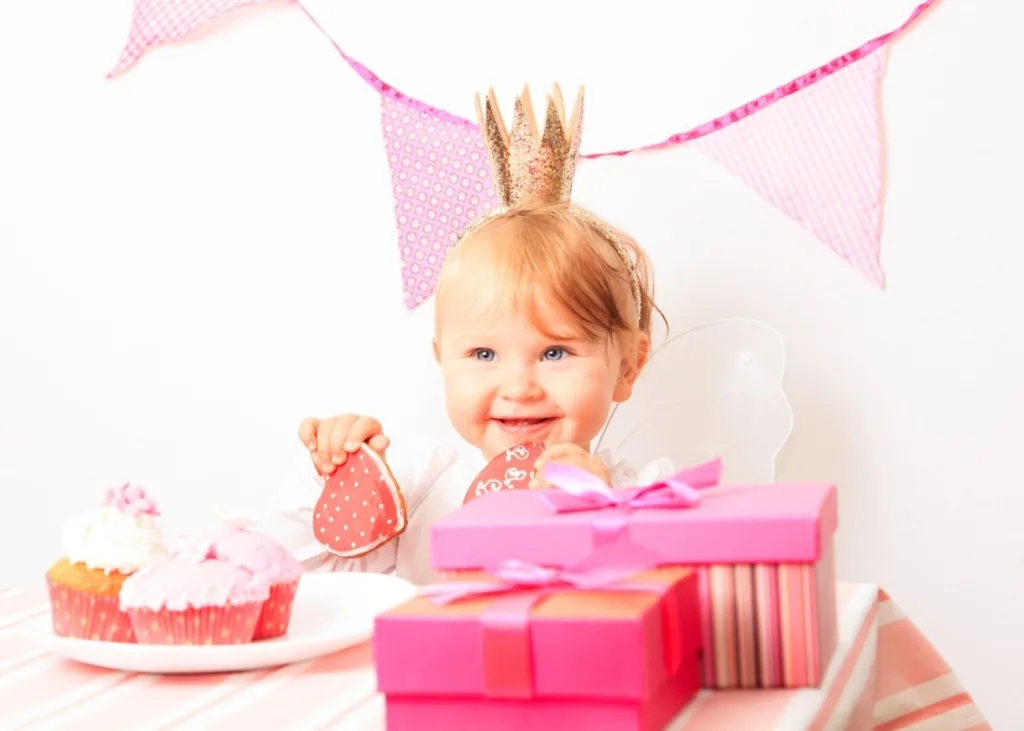 Sentimental First Birthday Gift Ideas for Girls
Here are some special first birthday gifts that your little girl will love. Each of these ideas is sentimental and can be personalized for your unique little miss.
1. Personalized Bracelet or Bangle
Your little one will look super sweet with a personalized name bracelet. This is a sentimental gift that they can wear and save as a treasure.
Here are some adorable options from Etsy, and you can customize the colors and designs:
2. Monogrammed Blanket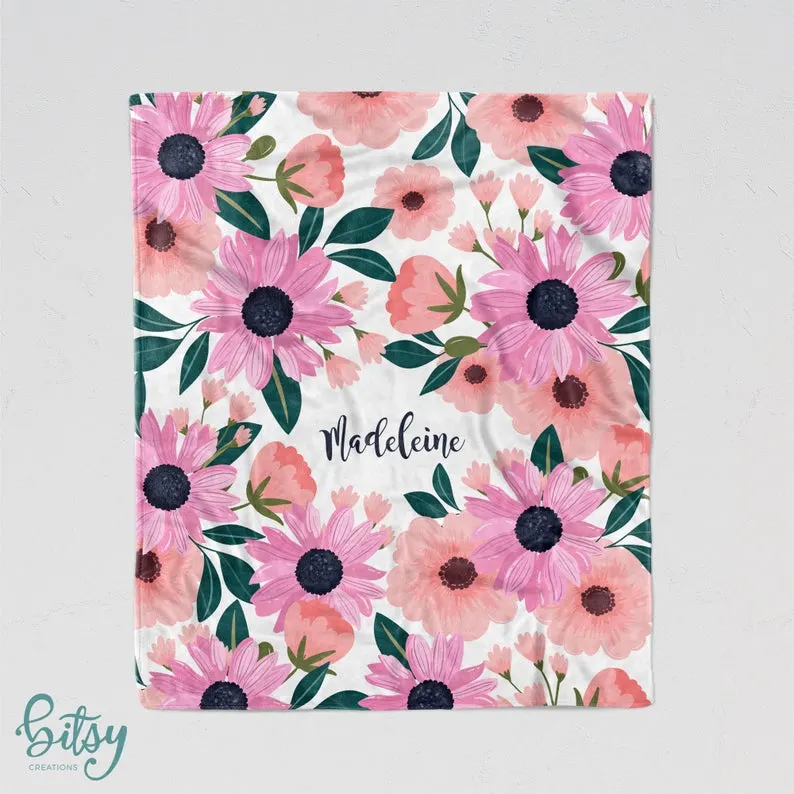 A soft and comfy blanket makes a great gift for children. Babies often get lots of comfort from their favorite blankets and they get tons of use.
Consider a personalized blanket like this one from BitsyCreations. to upgrade from the tiny baby blankets your daughter will soon grow out of!
3. Personalized Picture Frame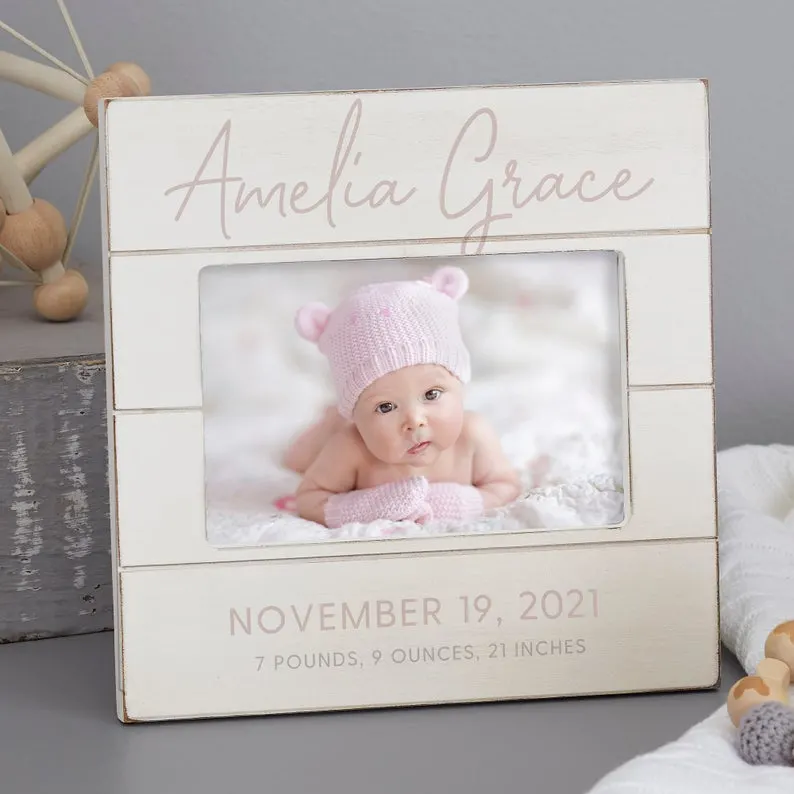 A special picture frame can grow with your child and follow her from her nursery to her big girl room (even if it might be the same room). You can choose a precious picture from her birth or use a photo from the first birthday party.
Here's a cute option from PersonalizationMall.
4. Personalized Head Bow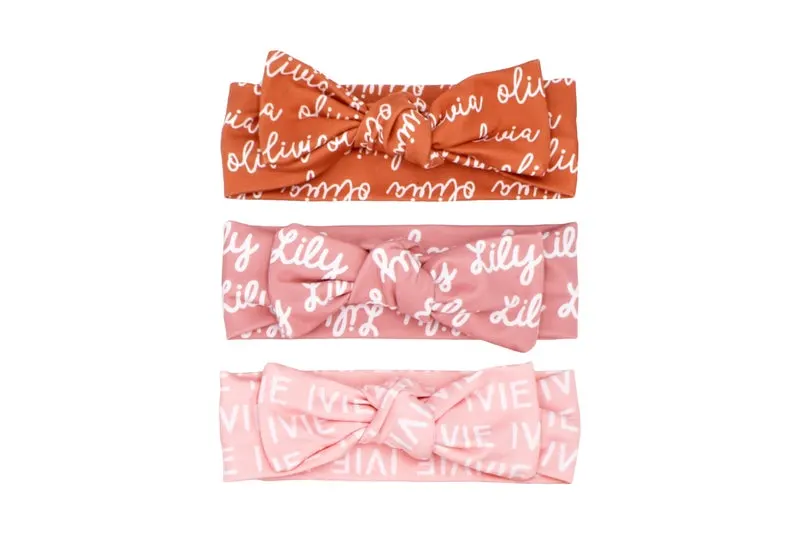 A personalized bow is perfect to include with your first birthday ideas, but also works for birthdays down the line. What little girl doesn't love a bow, especially one with her name on it?
Here's a great option for babies. Choose the color, font, and add your girl's name to personalize! When your daughters grows out of it, you can glue it to the corner of a picture frame for a super easy, cute way to preserve this special gift.
Practical Gift Ideas
Practical gifts don't have to be boring. Here are some useful gifts for girls that are sweet and unique.
5. Personalized Night Light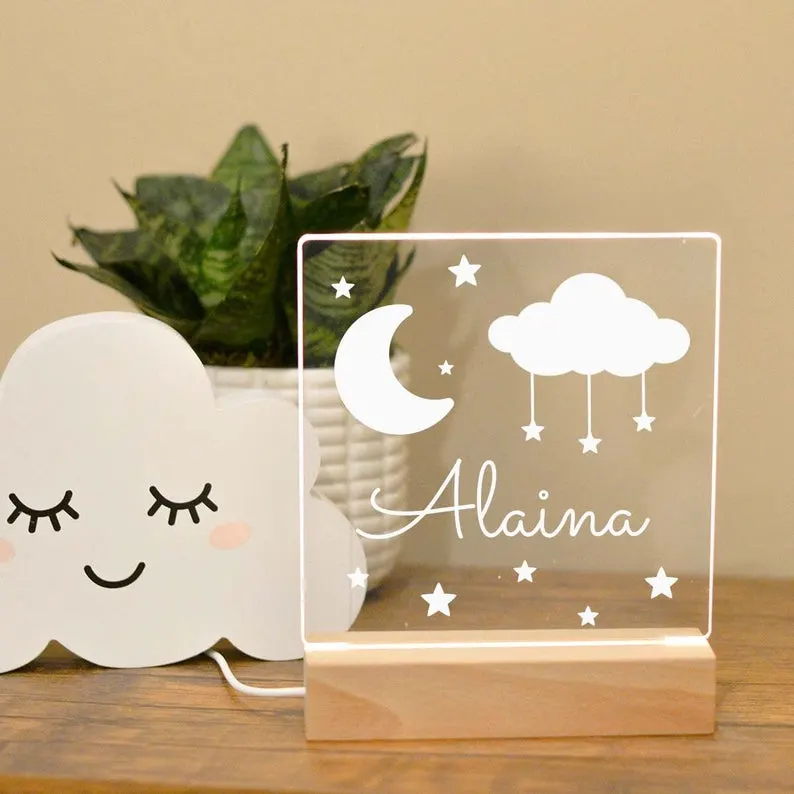 You'll love this moon and stars personalized night light from StampNouveau. This is a beautiful and practical gift, perfect for a 1-year-old's room. Just make sure to keep it safely out of arm's reach!
6. Engraved Water Bottle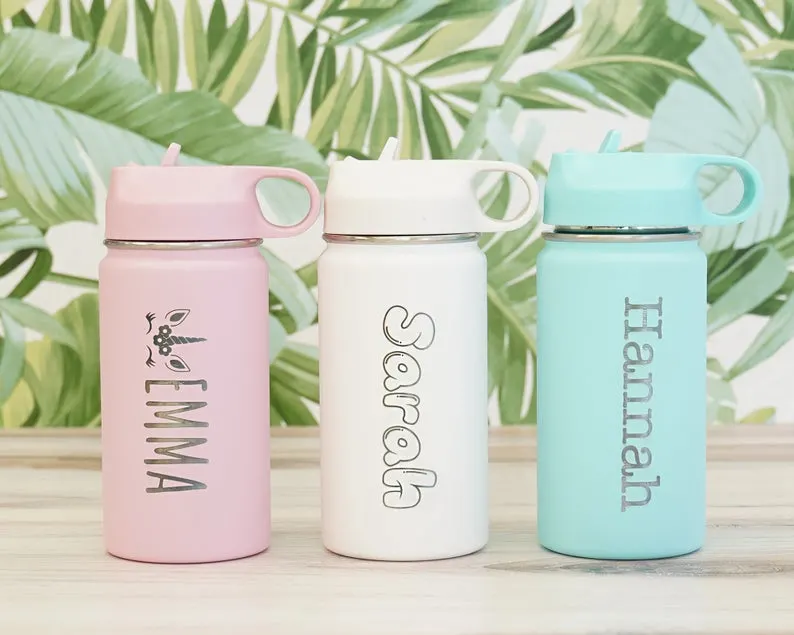 Give your daughter the gift of a personalized water bottle. These engraved kids water bottles can grow with your child. And, you can never have enough bottles for kids!
RELATED: The Best Montessori Toys for Toddlers
7. Personalized Toy Box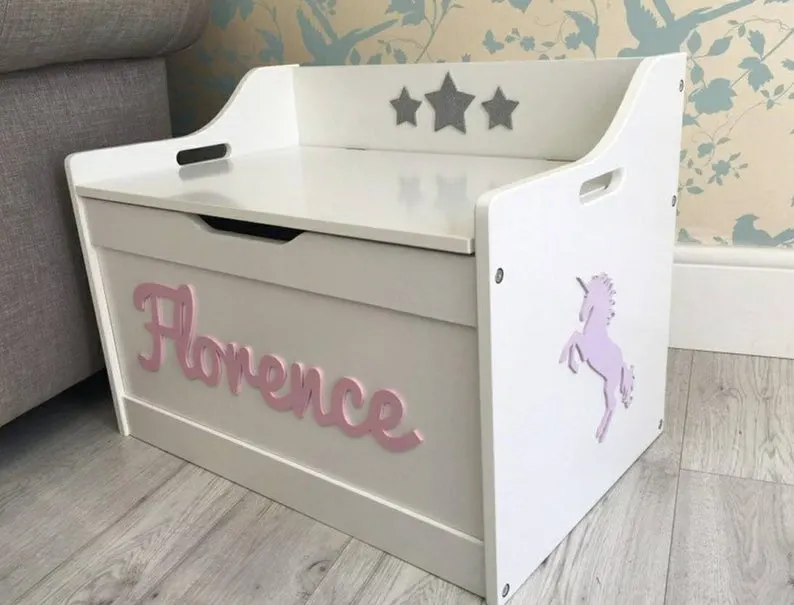 Toy chests make great first birthday gifts. These serve a specific purpose, but can also be super cute with your daughter's name. Here's a beautiful one that doubles as a special seat for your little one.
8. Tent Reading Nook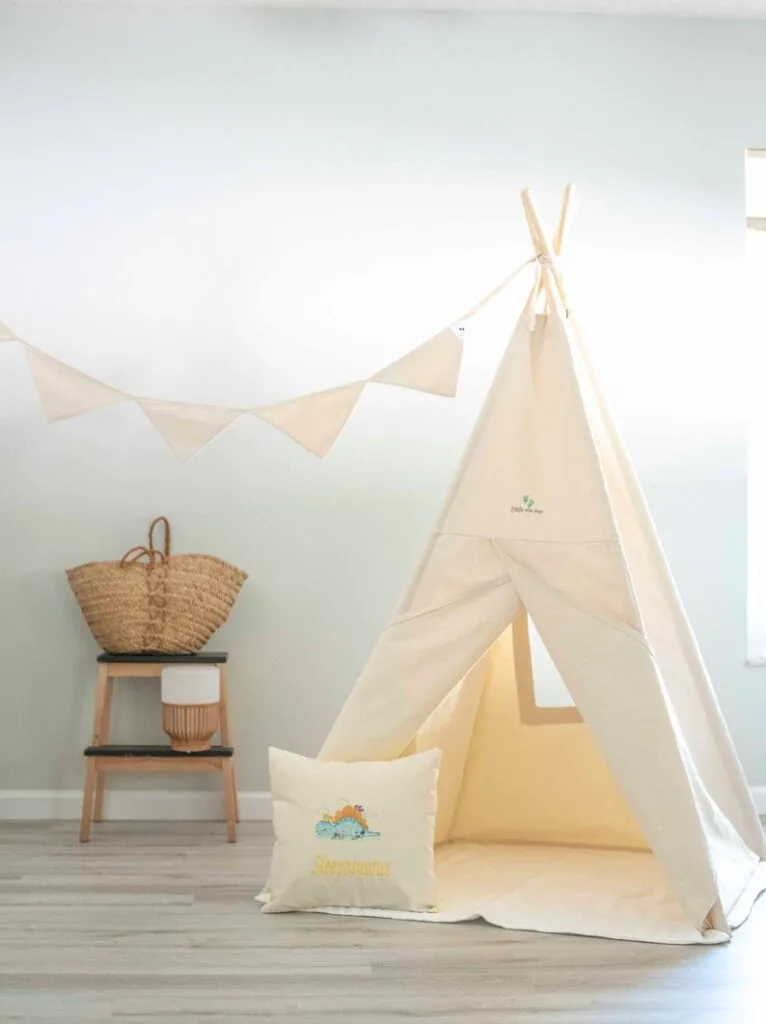 A play or reading tent is another great first birthday gift for girls. You can use this spot for your reading time and let them hide away in it for fun during the day.
Here's a gorgeous one from Etsy, with a cute window.
Here's a more affordable option from amazon, complete with a window and twinkle lights.
9. Bow Organizer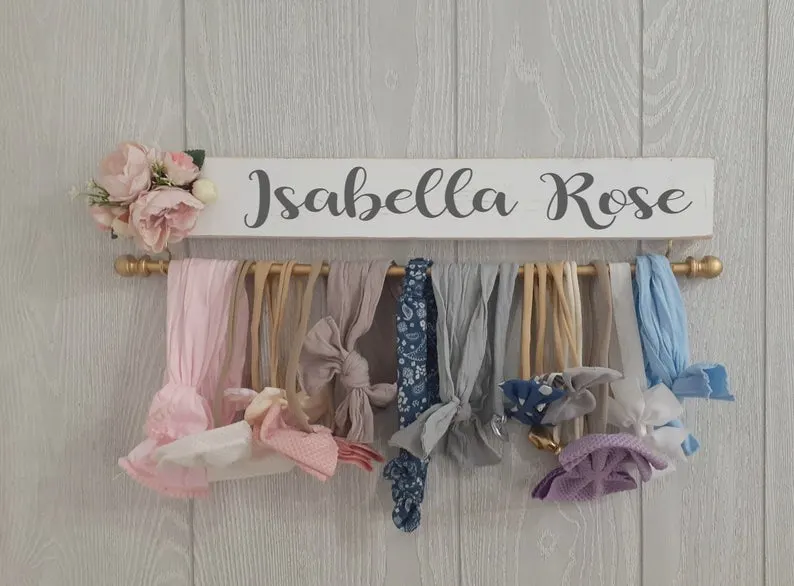 With all those girly bows, you'll need a place to organize them. Include this as one of your first birthday gifts and use it year after year! When she grows up, she can use it to organize her scarves.
Check out this monogrammed option from HandmadeByPennyMay.
RELATED: Ultimate Holiday Gift Guide: 100+ Gifts for Everyone on your List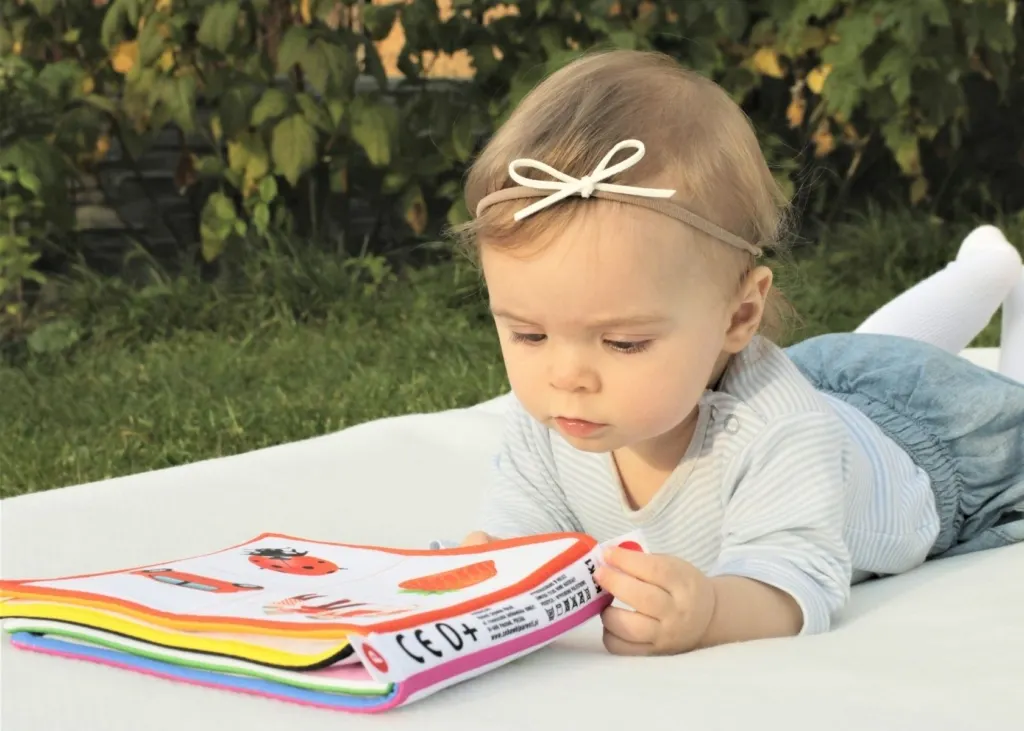 Learning Gifts for 1 Year Olds
A 1-year-old has a lot to learn. Here are some first birthday gifts that will help her on her way.
10. Personalized Book of Nursery Rhymes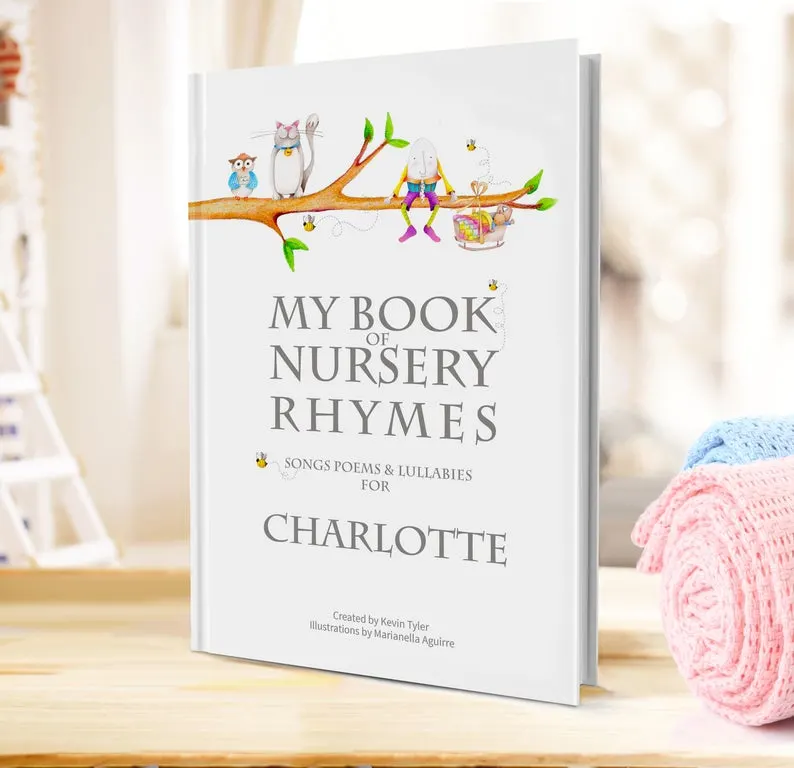 A personalized compilation of nursery rhymes is such a special gift for a girl's first birthday because she will love the quiet moments of reading this book together with you!
Here's an option you'll absolutely love!
11. Name Puzzle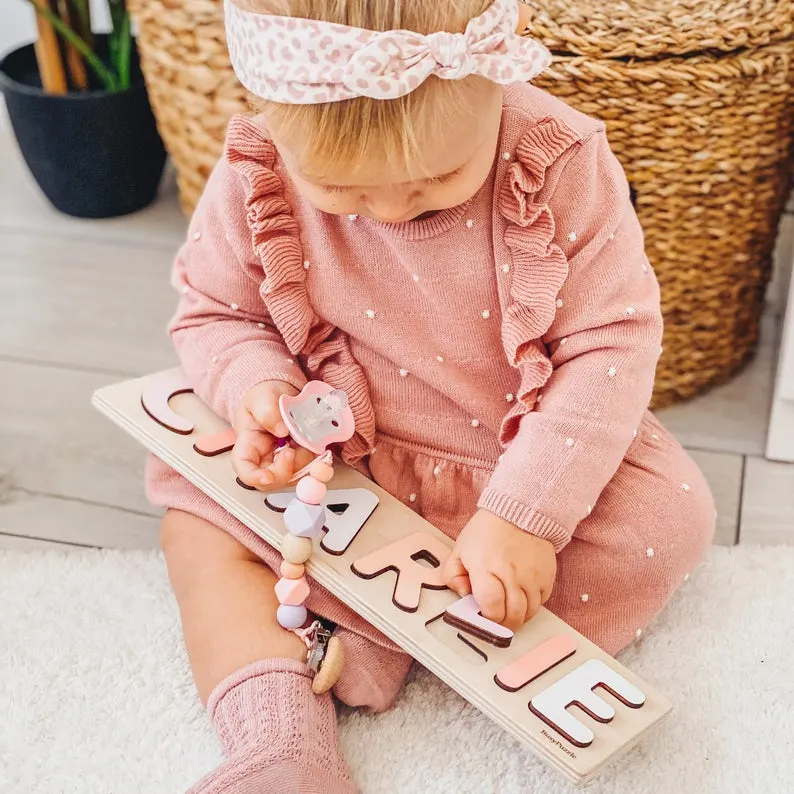 Name puzzles can be a great learning tool for children. These puzzles encourage letter and name recognition and can also double as room decor – hang the letters up on our daughter's door once she has mastered this puzzle! Here is an adorable personalized name puzzle with pegs from Etsy that makes a great first birthday gift for girls.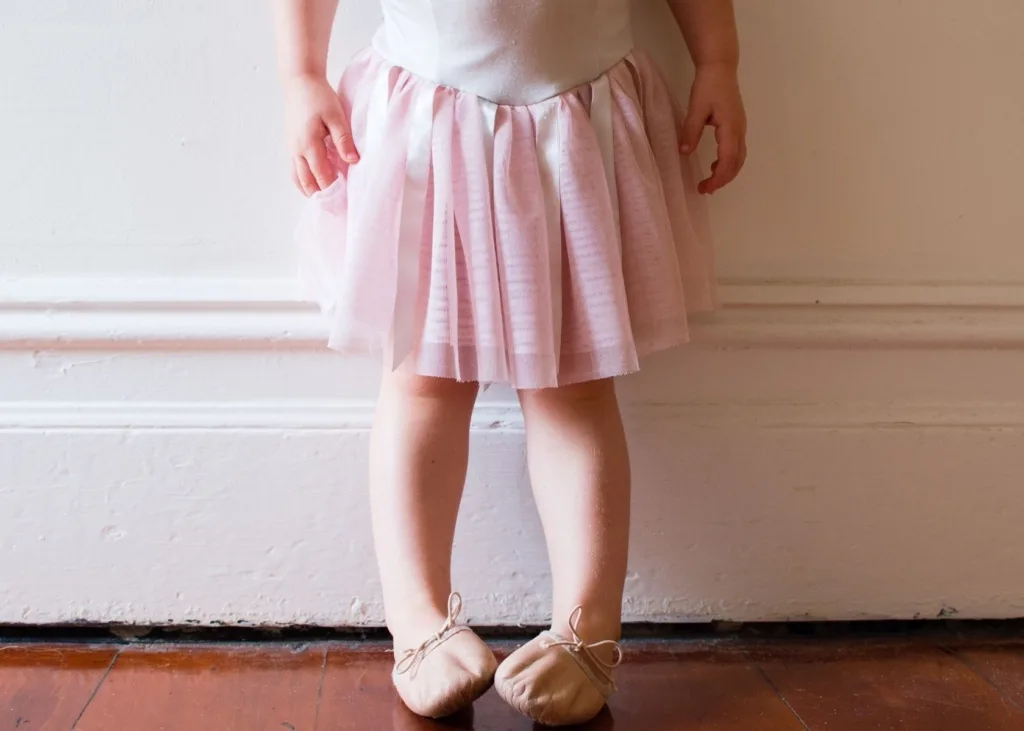 Gift Experiences
Some memories last much longer that toys. Gift your little one with experiences that will help her grow, develop and have lots of fun. Here are several ideas to try:
Dance Class
Swim Lessons
Zoo or Aquarium Pass
Children's Museum Pass
Story Time
Did you Love These First Birthday Gifts for Girls?
We hope you found some great options to add to your list. Let us know which ideas are your favorite and any you plan to buy.
If you liked these first birthday gift ideas, be sure to check out our other gift guides, including, Gifts for Moms and Stocking Stuffers for Babies.