With the holidays drawing near and a potentially interesting winter ahead, we sourced some of the best ideas for family gifts for Christmas this year.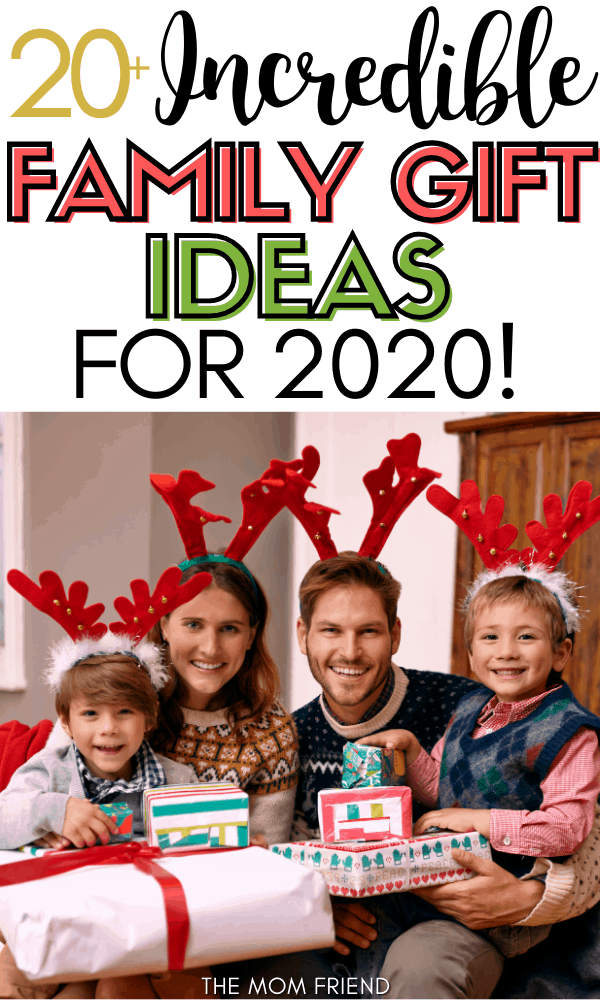 As families prepare to spend plenty of time together (likely more than ever), parents are looking for ways to spend quality time and to create wonderful memories to overshadow what has been a very difficult year!
Some products were sent for editorial consideration.
Quality family time gifts
The best gifts are ones that bring families together. Whether it is a game or yummy treats to bring joy, planning a fun Family Night would be a great gift. It could be a family movie night, where everyone dresses up in their matching pjs and enjoys cocoa and treats, to a game night played virtually with family far away.
Show your family unity with a fun set of matching Christmas pajamas. It makes for great pictures and a fun tradition year after year!
Never wonder whose drink is whose again – these tumblers can be personalized with each family member's name.
Learn more about your family's lineage when you get your results from Ancestry DNA.
This large set of classic art supplies allows the whole family to express their creativity and comes in a beautiful wood storage box so everything stays organized.
Family night gift ideas
Game Night In A Can — The Creative Party Game for All Ages
Within this can awaits a ton of fun for families. An added bonus is the family time it provides!
Spontuneous – The Song Game – Sing It or Shout It
No talent required to sing or shout it out with Spontuneous! This is a fun family gift idea for all ages!
Trivial Pursuit Family Edition Game
Trivial Pursuit for families is perfect for a family game night that has age appropriate challenges. This edition has cards for kids and cards for adults.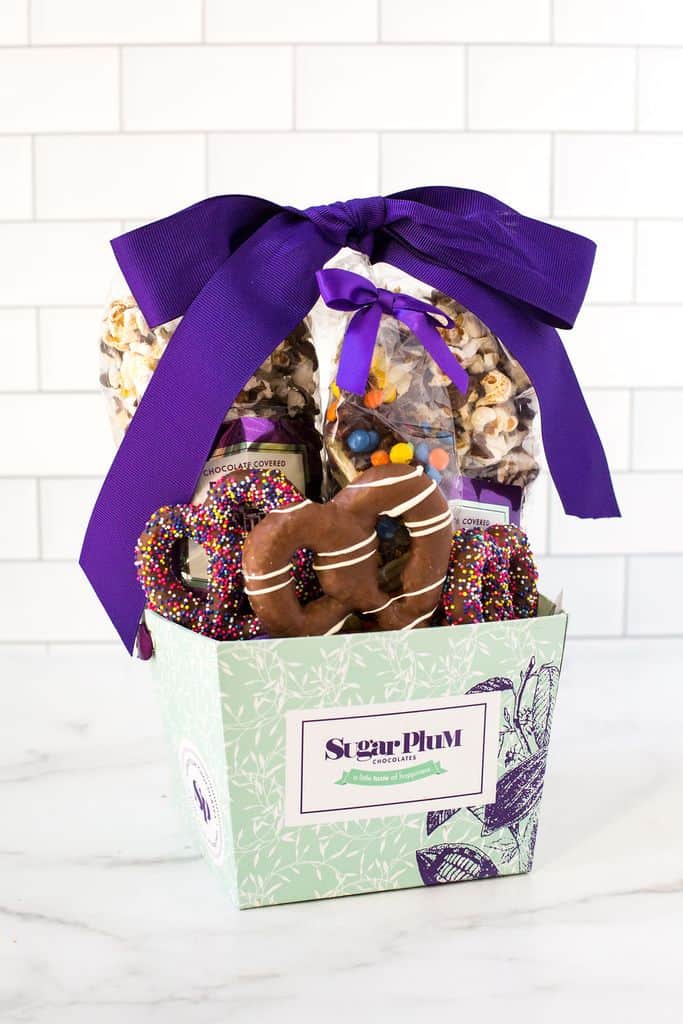 What's better than a family movie or board game night to bring families together! This fun-filled evening is not complete without some yummy treats and snacks. Make the night extra special with some chocolatey gourmet treats from Sugar Plum that the entire family will love.
A heap of delicious handmade chocolate treats in a square basket, Sugar Plum's Perfect Size Gourmet Chocolate Gift Basket includes a mouth-watering variety of chocolate-covered delectables and includes an assortment of chocolate-dipped potato chips covered with M&Ms, chocolate-dunked pretzels and their famous chocolate-drizzled popcorn.
Indoor Electric Stainless Steel S'mores Maker
With an indoor s'mores maker, it is always time for a family snack!
Ultimate Movie Night Care Package Full of Delicious Snacks and Redbox Rental Code
Give an assortment of goodies and a redbox rental code to a special family on your list this holiday season and they will get a bonus of making memories together!
Memorable + Personalized Family Gifts
Keepsake Hands Casting Kit
A hand casting kit is a beautiful gift for families! They will love creating a mold of their hands and displaying it for years.
Like Branches on a Tree Key Chain Set
If you aren't sure what to get a family with older kids, this key chain set is an affordable and functional gift idea.
This project helps you create a cookbook of family favorite recipes.
These fun towels can be customized to feature each family member's name
Techy Gifts for the Modern Family
Amazon Music Unlimited Subscription
Everyone can enjoy their favorite songs when you go unlimited.
With the Echo dot and other devices from Amazon, Alexa can help make life easier. Set timers in the kitchen, coordinate shopping lists and schedules, and much, much more. There are also many educational and entertainment apps.
Bamboo Charging Station
A charging station is a gift idea that can benefit every member of the family!

Keep track of important items – even in a busy household. The tile tracker attaches to your belongings so you can always track it.
Nintendo Switch with Extra Joy-Cons
Play handheld games or switch it up and use your TV screen to play tons of favorite games. Some games allow up to 8 players with extra devices!
Shifu Orboot (App Based): Augmented Reality Interactive Globe For Kids

This interactive globe is entertaining for the whole family – get a peek at different places around the world in a whole new way.
Christmas 2021 Deals for Family Gifts: Backyard Games and Activities
Here are some other great deals we found on backyard games and activities for the family to enjoy together!
Bucket Ball – Beach Edition
Bucket ball is sure to become a family favorite game this holiday season.
Giant Inflatable Bowling Set
Forget those questionable shoe rentals, now you can give the gift of at home bowling with a hilarious twist.
Grab some of these great family gift ideas while they are still available! They can be used all year long!