This post was sponsored by Noggin as part of an Influencer Activation for Influence Central and all opinions expressed in my post are my own.

Want to raise sweet, empathetic kids with big hearts and help kids understand their feelings? Here are a few fun activities you can do together using Noggin, an interactive learning platform for kids.

I wrote previously about how Noggin has awesome content for preschool math activities, bilingual Spanish ebooks and shows, and preschool learning activities. It's an awesome interactive app that can help kids get ready for school and can supplement the learning kids do in school, all while making learning fun and getting kids engaged with their favorite Nick Jr. characters!
In addition to the academic activities on the app, Noggin has a section called Big Heart World. All the videos, games, and songs in this section help preschoolers and young children learn about feelings, emotions, empathy, and friendship.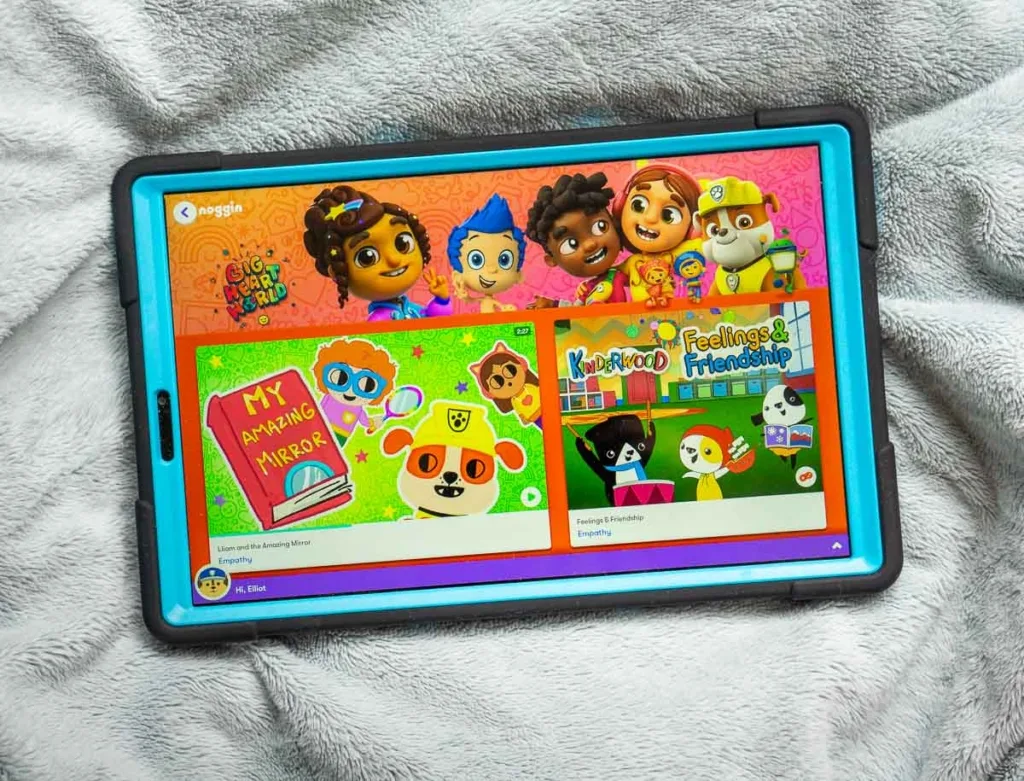 Social-emotional learning
Social and emotional learning is just as important (if not more important!) as academic learning for young kids. It's so important to teach them to talk about their feelings and to recognize how other people around them are feeling. It's also important for kids to learn self awareness.
I love sitting down with my son, watching a short video or an interactive story and then talking about what we just watched. The videos and stories from Noggin give us the tools to talk about our emotions and allows our son to see that even his favorite characters sometimes feel down.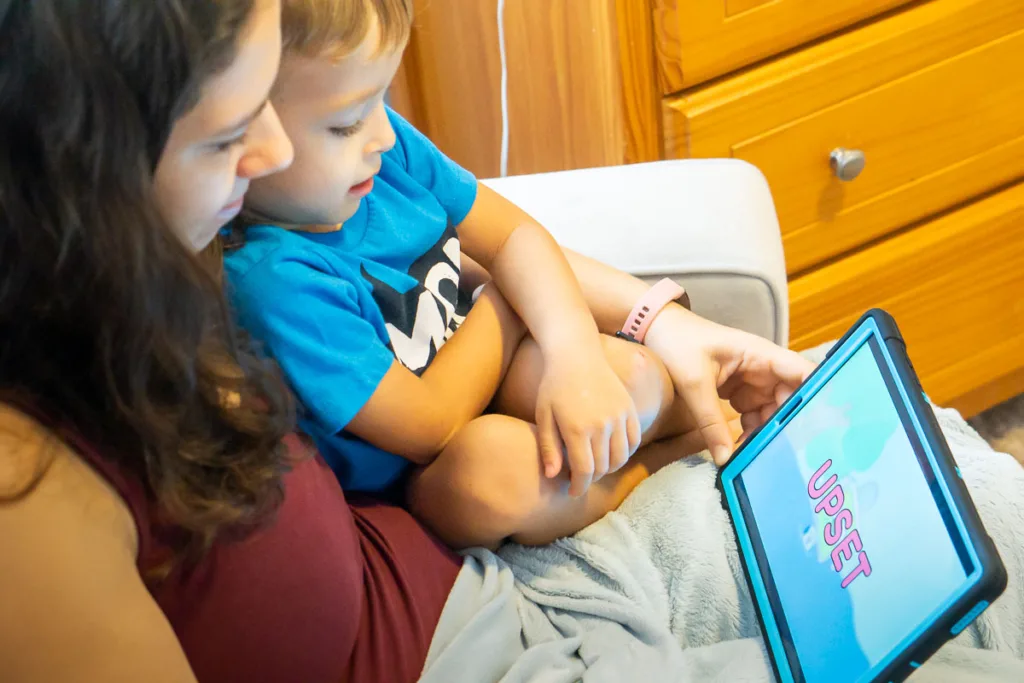 Here are a few of our favorite Big Heart features from Noggin. You can try Noggin for free for 30 days to check these out yourself:
Blues Clues Feelings Game
In this interactive game, Blue learns about how each of his friends are feeling. It's a great opportunity to talk about different emotions and feelings that our friends and family may be feeling and compare them to how my son feels at times.
How You Feel – Music Video
This short and sweet song talks about how it's OK to feel how you feel. It's important to validate our children's feelings so that they feel safe and loved, even though my first instinct might be to say "don't cry about losing your toy, it will be OK" or "don't feel nervous about going to school!"
Plus this song is just super catchy. If my son gets upset, I sometimes start singing it just to make him smile.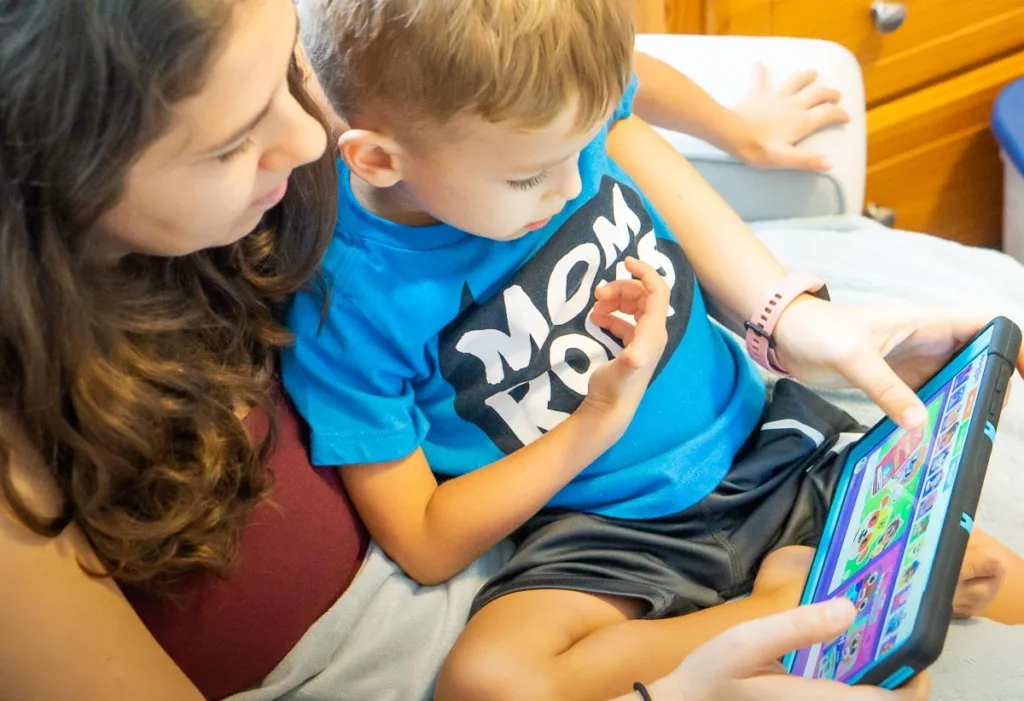 Self-Identity and Belonging
This section from Noggin is special because social and emotional learning is not only about understanding feelings. It's important to understand that everyone is different and each person (and cartoon character!) has unique, special things about them.
In this section, there are several videos, songs, and interactive games that help kids learn to talk about themselves, their family, and their likes and dislikes. It also helps kids understand that everyone is different, everyone does things differently, and that's okay.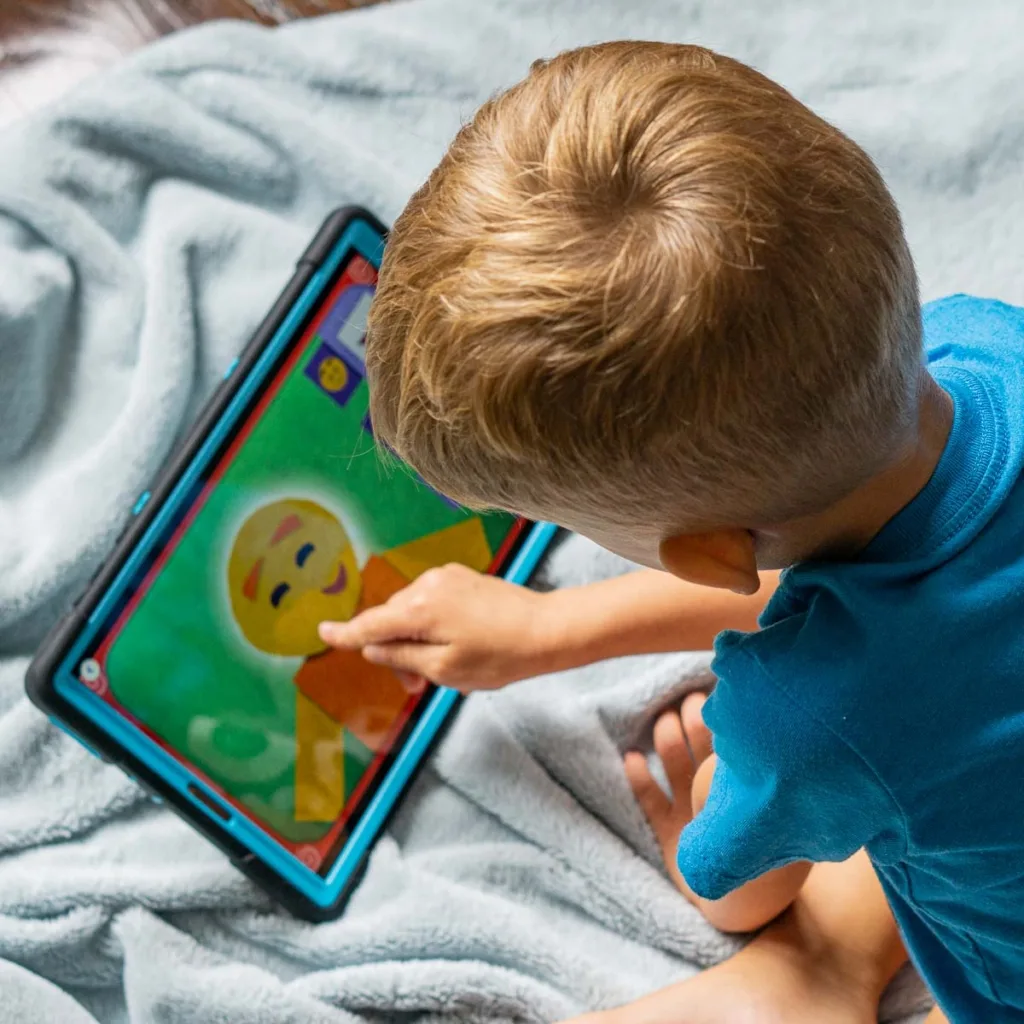 Get Noggin
Try Noggin for free for 30 days and see how much your kids like it!
In addition to all the social and emotional learning games and content, Noggin has sections with kid-friendly podcasts, music, ebooks, interactive math and science games, literacy content, and Spanish ebooks and shows.
I love knowing that the content on the app is educational and age-appropriate for my preschool son!
Share this with a friend!
If you have a friend who might be interested in trying Noggin, share this article with them!