If you have been planning an upcoming trip to Disneyland or Walt Disney World, you are probably keeping a pulse on the latest news. And here's a big one to keep in mind. Starting May 1st Disney has a new stroller policy—so today I'm talking a little about it and sharing the double strollers for Disney that meet those policy restrictions—and those that did not make the cut!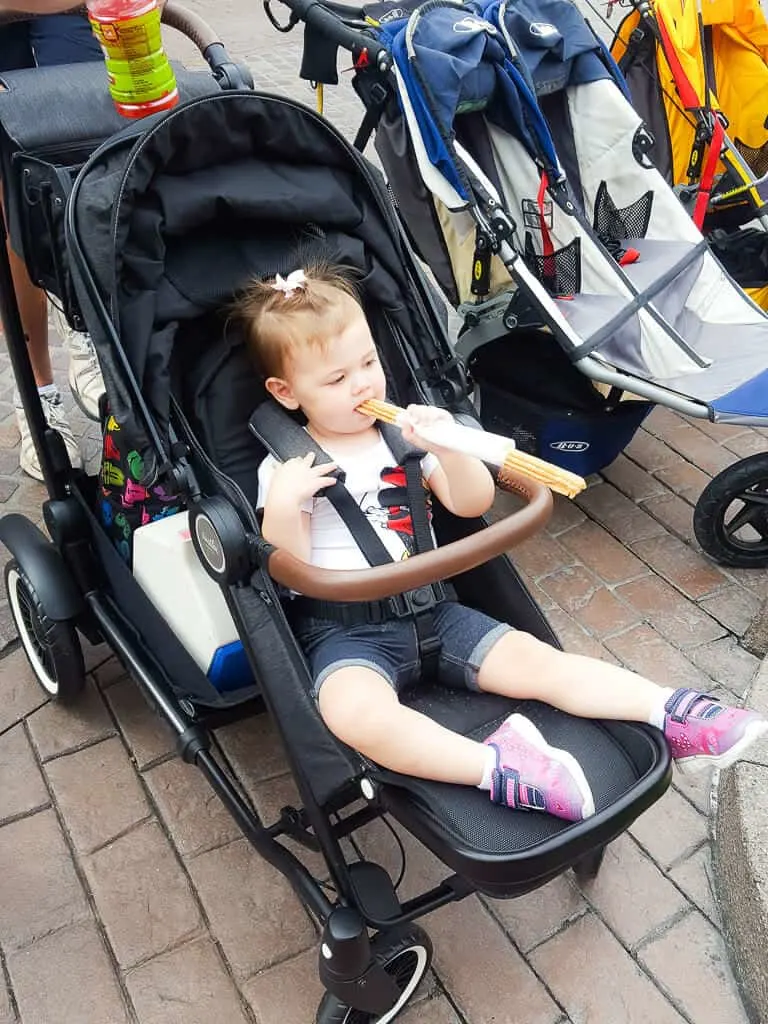 If you are planning a trip to Disney with a baby or toddler (or both!) then you are going to want to make sure your stroller is in the clear!
This post may contain commissioned affiliate links. For more information, see my disclosures page.
What is Disney's stroller policy?
According to the latest announcement, starting May 1, 2019, strollers that are bigger than 31″ (79cm) in width and 52″ (132cm) in length will be prohibited. Until that point, strollers greater than 36″ x 52″ are not allowed. This is a reduction of 5 inches and may rule out some double strollers that are on the larger side.
The other big change is that stroller wagons will not be allowed. This will likely have a greater impact on families than the actual size restriction changes.
Currently, wagons are prohibited but stroller wagons like Keenz and Veer are super popular for lugging both kids and stuff around—it seems those will be more strictly enforced as well (though there is lots of discussion around those in forums right now).
It is also worth noting that any trailer-like object being pushed or pulled by a stroller is not allowed. Thinking about bringing your glider board? Probably not a good idea anymore.
Related: Tips for Visiting Disney with Toddlers from 20+ Bloggers
Why the new stroller policy?
As parks continue to attract massive crowds and new attractions will draw even more, Disney is trying to ease congestion and make it easier for people to walk around (which is a challenge with most strollers, much less giant ones).
What about Renting a Double Stroller at Disney?
Disneyland Resort will apparently begin to offer a new tandem double stroller for rent, which appears to be the Joovy Caboose Too according to this article. It also notes that if you were planning to rent at Walt Disney World or from a rental company, you are probably fine as they already meet specifications.
For many families traveling to Disney however, the journey includes a flight and having a stroller in the airport is extremely helpful.
The good news is most side by side double strollers from recent years do fall into width requirements.
So if you are looking at bringing your own stroller, here are Double Strollers that are allowed under the new policy and those that will not be (though be sure to double check your stroller's specs to be sure).
I did note a few strollers where the online specs are exactly at 31″ for some current/recent models, I recommend you double check that your model year doesn't exceed that.
Side note: I focused on larger double strollers since most lightweight umbrella double strollers are well within range.
Side By Side Double Strollers that meet the 2019 Disney stroller policy requirements:
BOB Revolution Flex Duallie 2.0, Revolution Pro
Joovy Scooter x2
Zoe XL2 Best V2
Baby Jogger City Mini Double
Baby Jogger City Mini Double GT
Bumbleride Indie
Britax B-Agile (Note: Dimensions are exactly 31″ in width)
Baby Trend Expedition Double Jogger
Mountain Buggy Duet
Valco Baby Snap Duo, Trend Duo, Nomad Duo
Peg Perego Book for Two
Peg Perego Aria (31″ W)
Kolcraft Cloud Plus (31″ W)
Maclaren Twin Triumph
Joovy Twin Groove Ultralight
Dream on Me Volgo Twin Umbrella
Jeep Destination Side By Side
Combi Lightweight Twin
Adventure Buggy Aspire
Double Side By Side Strollers that WILL NOT meet the new requirements:
Baby Jogger Summit x3 Jogger
Thule Urban Glide 2 Double
Baby Trend Navigator Double Jogger
Tandem + Convertible Strollers Under Disney's New Stroller Policy
Tandem double strollers are often designed to be more compact than side by side making them easy to maneuver through tight aisles or doorways. Convertible strollers can be adapted from a single to a double or even a triple with some configuration to the seats—and in some cases—extending the frame.
Tandem Strollers that meet the 2019 Disney stroller policy requirements:
Grace DuoGlider
Contours Options Elite
Babytrend Sit & Stand Double
Joovy Caboose Too
Chico Cortina Together
Graco Modes Duo
Tandem Strollers that WILL NOT meet the new requirements:
I'm still searching for more of each category that will not work, but so far other tandems seem ok.
Convertible strollers that are ok under the new policy (but check your configuration to be certain)
UPPABaby Vista Double
Evenflo Pivot Xpand
Graco Uno2Duo
Britain B-Ready G3
Phil & Teds Sport
However, some models or ones with multiple configurations for maximum space for two children may approach or even exceed new policy limits.
Example: What about the City Select double stroller at disney or the Austlen Entourage, do they meet the latest stroller requirements?
Answer? It depends.
The City Select Double, for example, is 53" long with two forward facing seats according to manufacturer specifications. That is beyond the limits of the restrictions and could be questioned or turned away at the parks.
Depending on how you configure it (since there are so many configurations), you can still bring in in certain setups. You will want to make sure you are within the guidelines if stopped at the screening tents.
A good suggestion floating around the stroller groups is to create your own little checkout point by making a 31″ x 52″ box on the ground out of tape, and then play with your City Select as a double until you find something that works for you and fits under the guidelines.
The Austen Entourage, which we absolutely
loved using at Disney
for its' sheer amount of
storage space and comfort features
, can be used in the intermediate position 44" +handlebar (5.5"-7") but fully expanded it would be too long (50.5" + handlebar).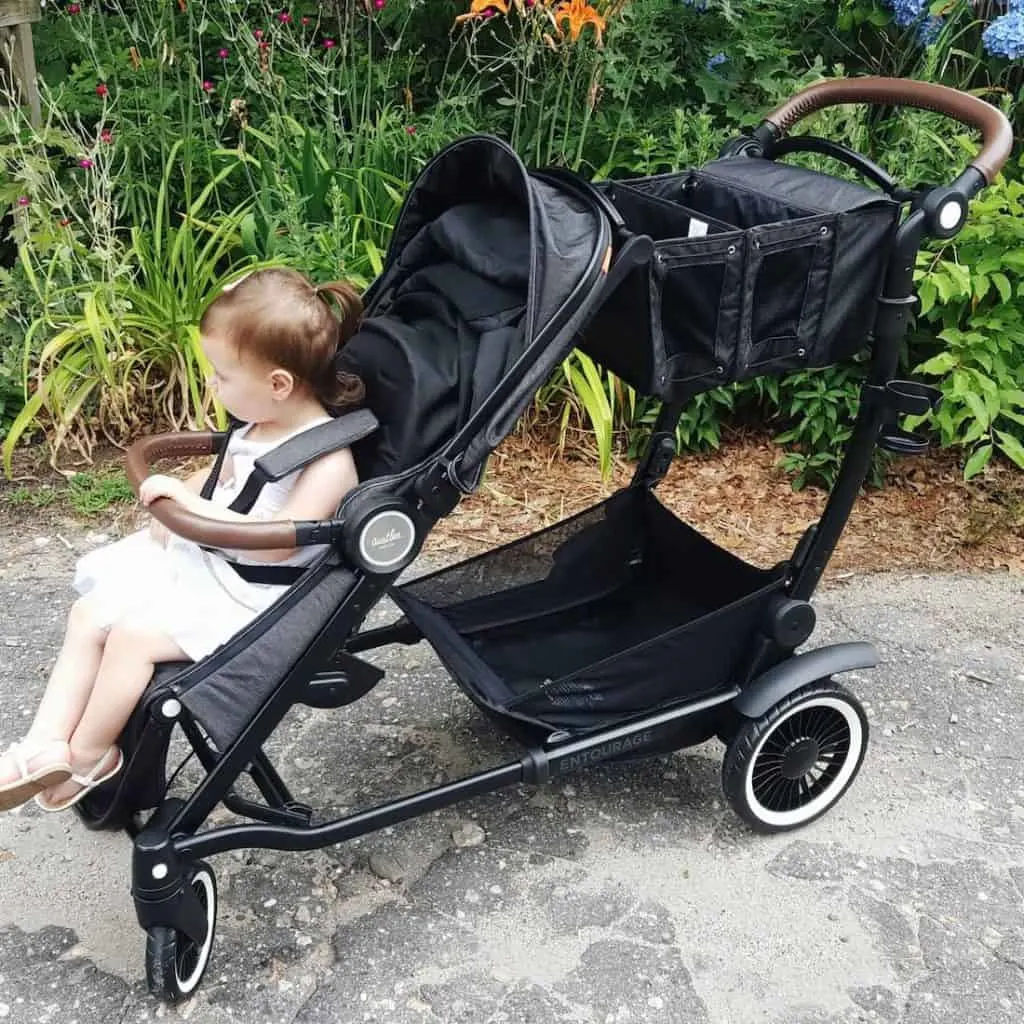 How does it work with two seats? You can use the second seat on the Entourage in either intermediate or expanded. If in intermediate mode, you will only be able to recline the second seat. If you want to recline both, it will need to be expanded.
Now, of course, you could try your luck and enter the park in the intermediate setting and then expand once needed for naps, but there is always a possibility that a cast member could deem your Stroller too large at that point and you would have to switch to intermediate. Big What if but just something to consider if staying at the parks late at night and wanting both to recline.
So my take on the new stroller policy?
It is not going to actually affect as many people as it seems, WITH THE EXCEPTION of families who use stroller wagons, and possibly the vast amounts of people who love the City Select Double in the two forward seat configurations (they may opt to just rent another model).
There are already lots of back and forth with people pointing others towards letters on company websites stating the stroller wagons are ok (Keenz in particular) however keep in mind that those letters are from prior to the new announcement made today.
Which do you think are the top double strollers for Walt Disney World or Disneyland? Does this new policy affect you? Let me know below! And be sure to follow on
Twitter
,
Facebook
and
Instagram
for more Disney tips and news!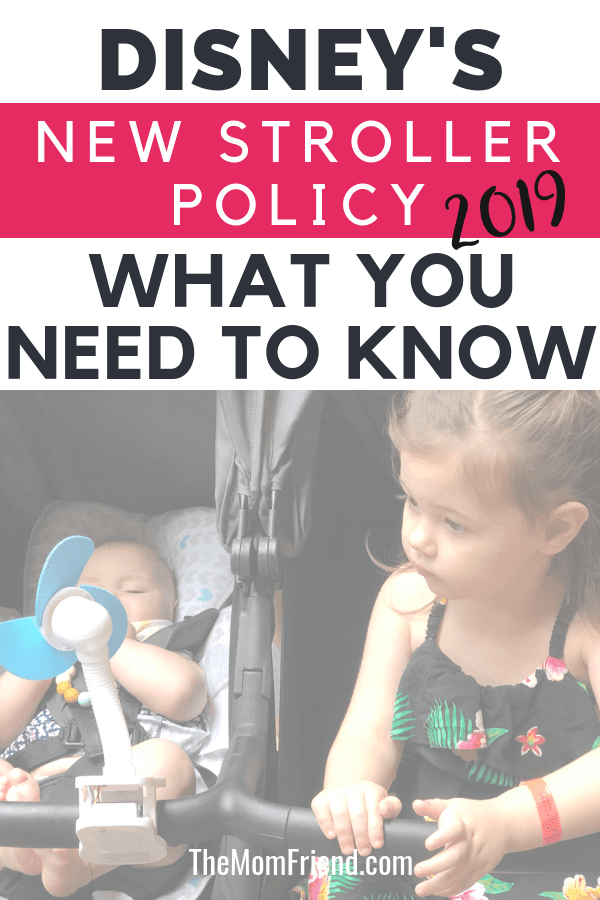 Check out these other helpful posts for doing Disney with kids!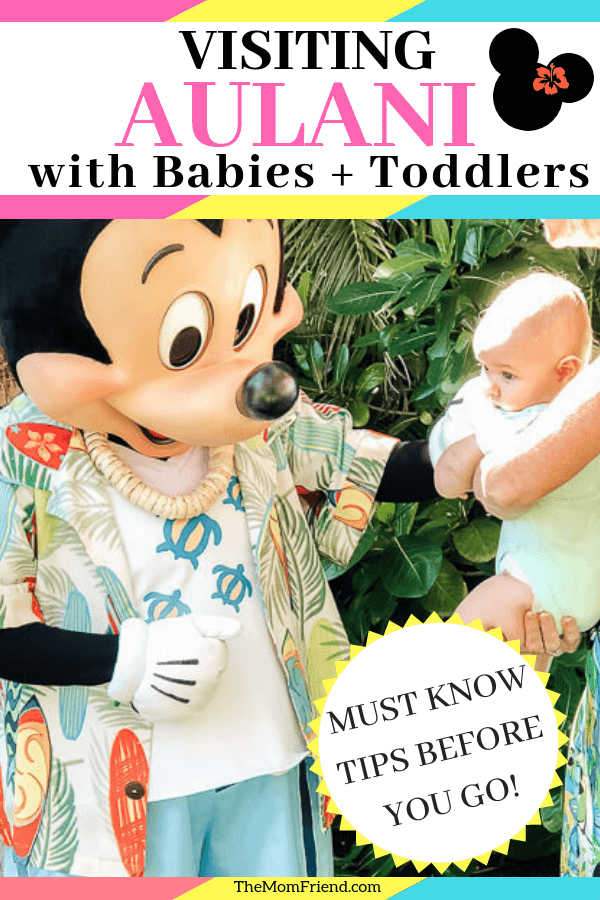 Headed to Disneyland or Disney World with an infant or toddler? Check out these helpful tips for doing Disney with a toddler, including packing ideas, strollers, and ideas for the day!