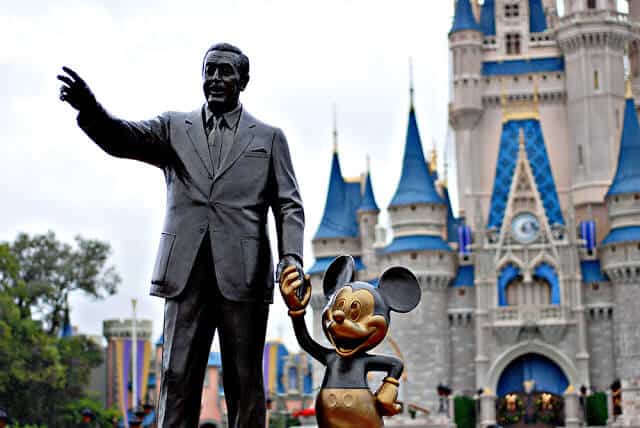 We are headed to California soon for a much needed vacation with family, and one big part of that is we decided to spend a day at Disneyland! It will be Charlie's first time at Disney, and she will be just about 21 months at the time. It is going to be so much fun!
Growing up in California I visited Disneyland quite a few times throughout my childhood straight through college, and went to Walt Disney World with my husband when we were newly married. So I have a good idea about what spending a day at a park looks like but this will be my first time with a toddler in tow!
It has been years since my last visit. So to help prepare, I reached out to some of my favorite bloggers to get their tips, secrets, packing lists and so much more for visiting Disney with toddlers.
Some of the top things I've learned from them include:
Where to find coffee in Disneyland (right inside the park on Main St, which so many of them included—glad to know I'm not the only mom who needs caffeine!)
The awesomeness that is the Disneyland App
Tips for finding the best snacks for purchase inside the park
Thorough packing lists with items I would have never thought of!
Because there is so much good information out there, I've broken down some of my favorite posts for preparing for the ultimate vacation to Disneyland (or Walt Disney World) into a few easy categories, to help make planning for Disney with toddlers fun and easy. Enjoy!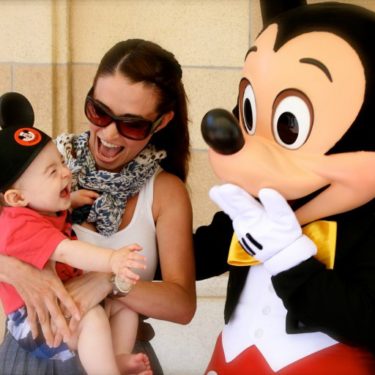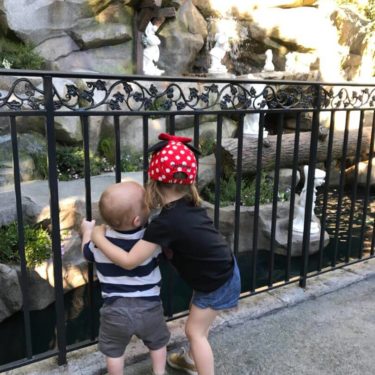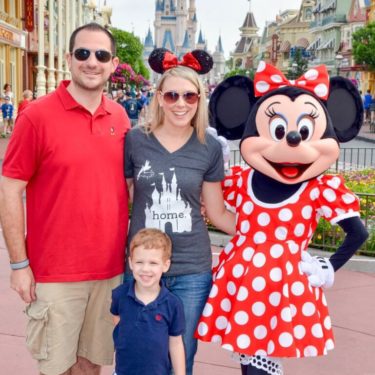 Photos courtesy of Princess Turned Mommy, Okayest Mom, and Grace, Giggles & Naptime
Tips for doing Disney with a Baby or Toddler
I'm definitely a big-picture type person, so I found Sumer over at Grace, Giggles & Naptime's great sample itinerary for a day at Disney as a must read. It was super helpful to see how she grouped together rides, fit in parades, and also naptime!
Love, Joleen also has some great tips if heading to Disney with a slightly older toddler/preschooler. I love how she helped her son capture the memories while in the park!
One of the things I'm worried about is standing in line with Charlie. She is, well, terrible with waiting! I'll be bringing some of the items that Shani over at Sunshine & Munchkins suggests in her post on Keeping Toddlers Busy While Waiting in Line!
I was SO glad to find out that you can get FREE ice water anywhere in the park that serves soda, and am bookmarking these other great ideas by the Little Dove blog for Staying Cool at the Disneyland Resort since we are going in in the middle of summer!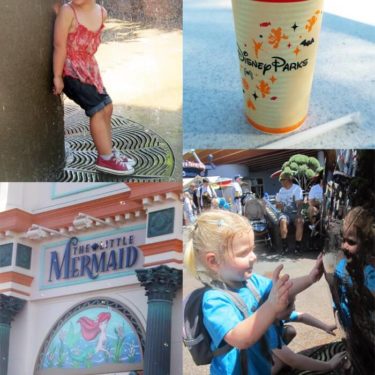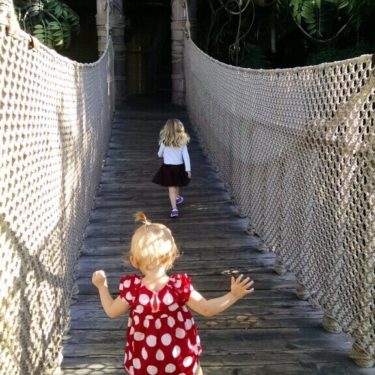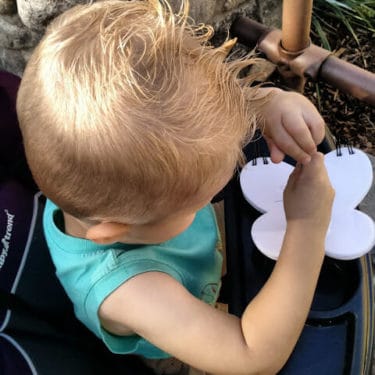 Photos courtesy of Little Dove Blog, Ali-ish, and Sunshine & Munchkins
Packing Tips
Related: Travel Items for Toddlers
Park Secrets & Helpful Information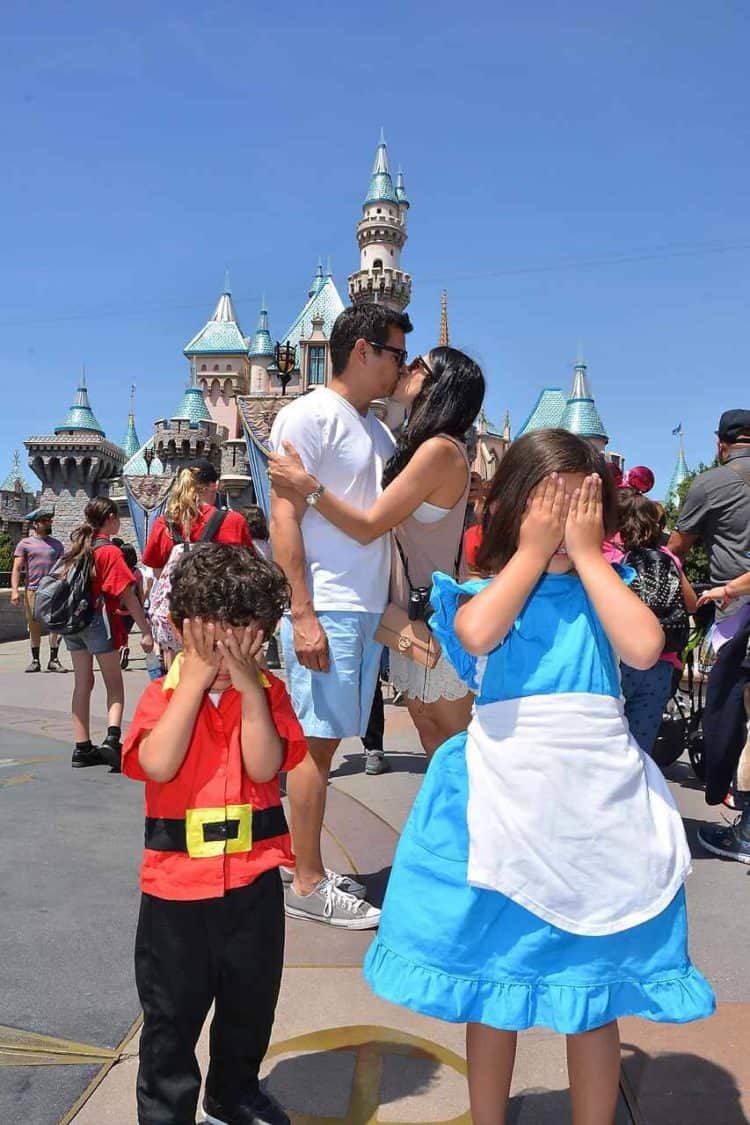 Pictures: I am all about finding adorable spots to take pictures on any trip. I love these ideas for some Must-Have Pictures on a Disney Trip from Treehouse Threads. I definitely want to try to take the one with the balloons. And how amazing are her kids' costumes—wow!
For further inspiration, check out Princess Turned Mom's post about her family's love for Disneyland. So many adorable pictures of her kids growing up Disney!
Here are some other helpful posts I found for adventures in both Disneyland & Walt Disney World:
Disneyland & California Adventure
For a easy to read list of rides toddlers can go on at Disneyland, check out Discovering Parenthood's post! I'll be taking a screenshot of that graphic for sure! Check out all the other great Disney posts on her blog as well—there are tons!
I was happy to see that one of my favorite places, the Swiss Family Robinson Treehouse is still there, but renamed as Tarzan's Treehouse (thanks to Ali-ish's Disneyland for Toddlers post for that tip!). It will be a great place to let my wild child run around and burn off some energy!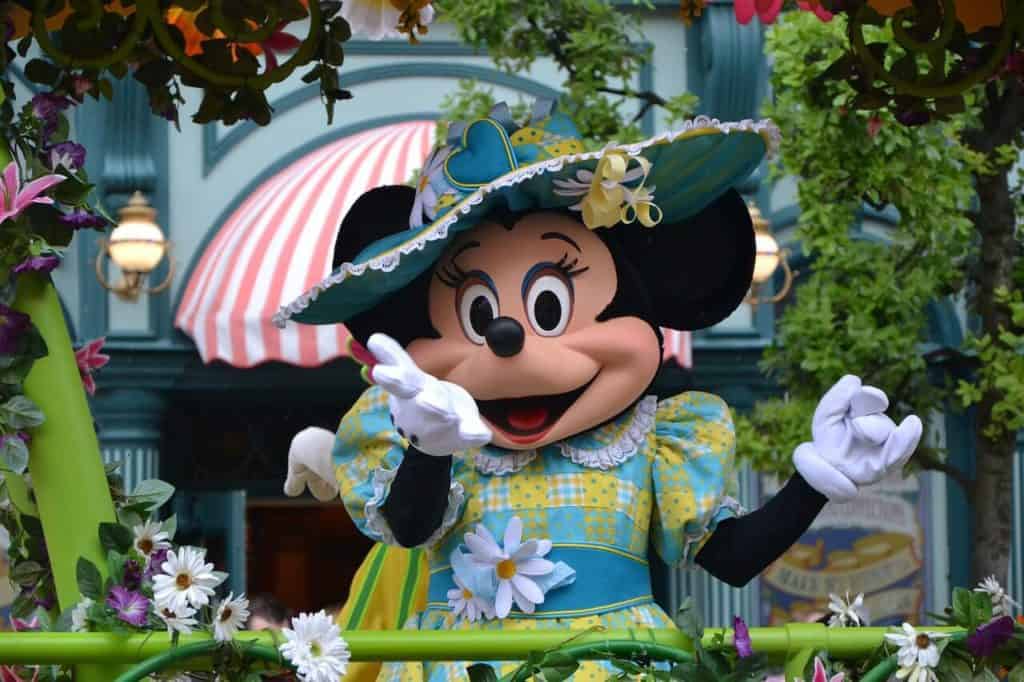 Walt Disney World
Morgan Manages Mommyhood has a great overview post for doing Walt Disney World with Toddlers and Babies. She includes info about food, nursing tips, and accommodations, all with a "realistic" approach (because we all know travel with kids is unpredictable!).
Fast Passes are a MUST to avoid standing in super long lines and letting the Adults ride some of the bigger rides quickly. 5 for the Road breaks down how to use FastPass+ at Walt Disney World (it is different than Disneyland and this is a great step-by-step tutorial).
If you are looking for the top toddler friendly rides at each of the WDW parks, Carrie at My Favorite Finds has you covered.
Planning the Perfect Trip to Disneyland
Where to Stay: We debated staying with family or getting a hotel near Disney, and after weighing the pros and cons, decided to get a hotel near the park to get a mid-day nap.
I wish I had seen Nicole Banuelos's post about her stay at the Marriott Courtyard before booking though, check out this waterpark at the hotel!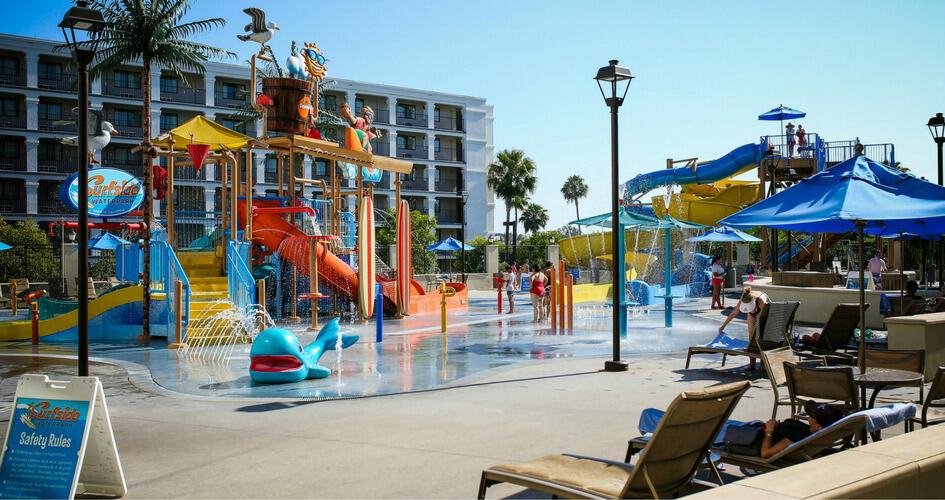 Cute Outfits are a must too, right? I bought this adorable Minnie & Mickey shirt for my Mickey Mouse Clubhouse obsessed little girl (I like that it isn't overly blingy or sassy).
I'm still deciding what to wear but I'm loving Alexandra Nicole's cute Snow White inspired outfit (and it is maternity friendly for those who need it!).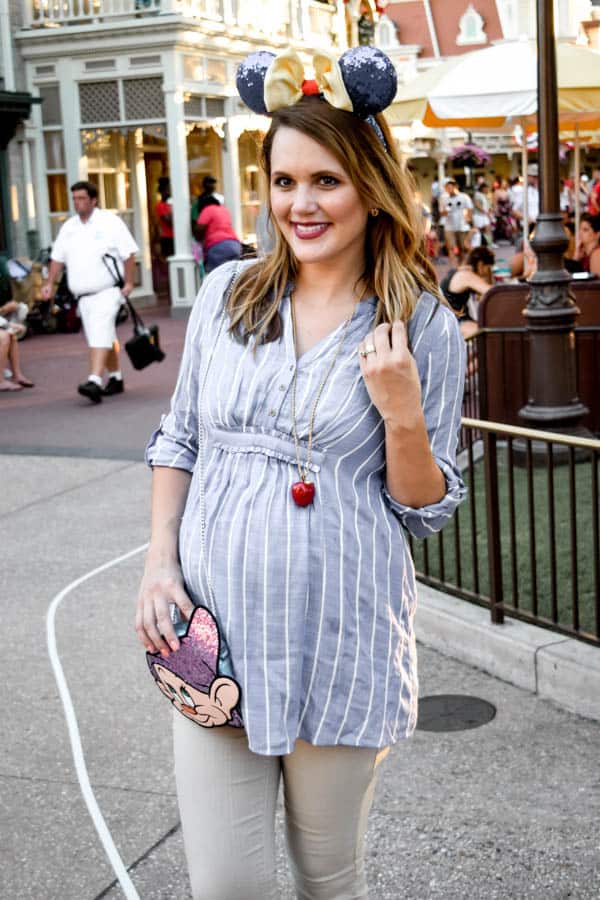 Transportation is something to think about as —The Professional Mom Project talks about a great alternative to driving if staying at an off-property hotel.
Staying on Budget: Disney is expensive—that's a given! But there are lots of great posts out there with some tips for reducing costs or staying on budget. I'm loving the last tip listed here at Aileen Cooks, and there are great ideas about saving on Character Dining (and which ones to avoid if characters are important) at Saving Dollars & Sense.
After reading through the 100+ tips combined from over 20 awesome bloggers, I'm feeling ready for my day at Disneyland—and I hope you are too!
Can't wait to do a roundup of all the things I learn during my trip as well, so keep an eye out for an update!
You may be interested in:
Be sure to pin this post for later to remember all the great blog posts to visit!