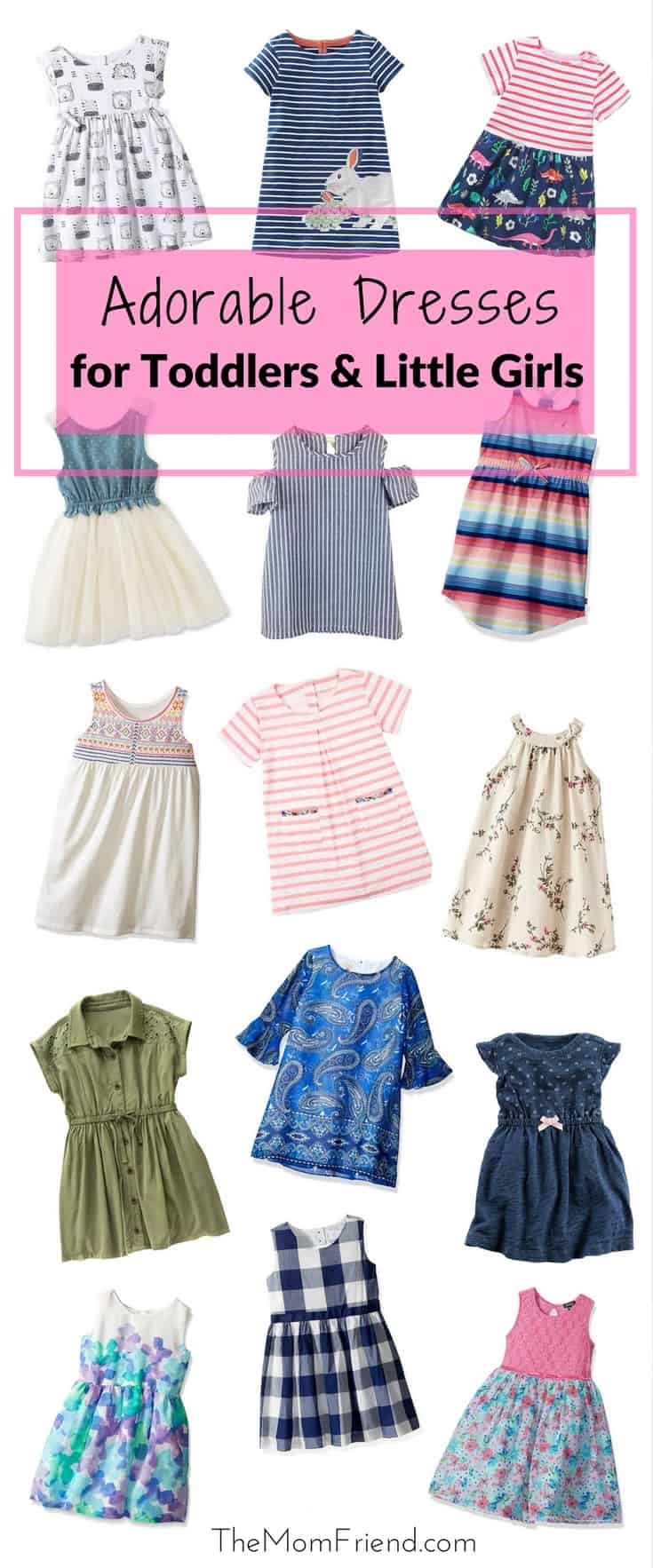 This summer Charlie has taken a strong stance against wearing anything that resembles jeans or stiff fabrics. She practically insists on wearing bike short or leggings all the time! One thing she has started grabbing for are dresses, and I have to say, I'm totally loving it—they are just so cute!
I've started thinking about back-to-school (we call daycare "school" but since I'm a teacher back-to-school makes even more sense) and I've been shopping for things here and there to build a wardrobe in her next size. I found these adorable toddler dresses online and just had to share them. I've already ordered a few of them myself, and can't wait to get them in the mail!
*Be sure to click the arrow to scroll through the dresses in each section!
Summer Stylin'
The perfect dresses for end of summer adventures and parties!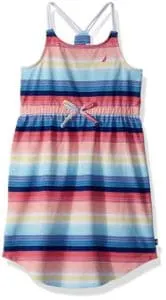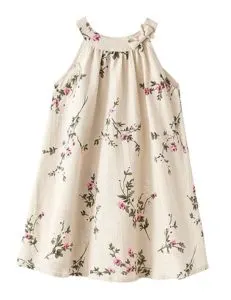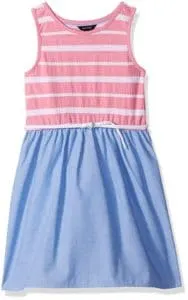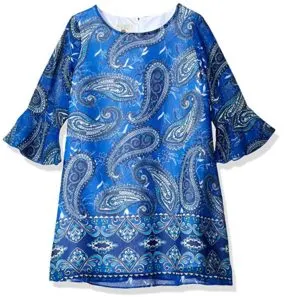 Nautica Braided Strap Tank Dress | Summer Cotton Floral Sundress | Pink Stripe Chambray Dress | White Embroidered Sleeveless Dress | Paisley Printed Shift Dress
Comfy Cute
Playground to play dates, these styles will last well into the fall. I especially love (and bought) that dinosaur print!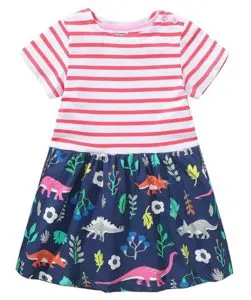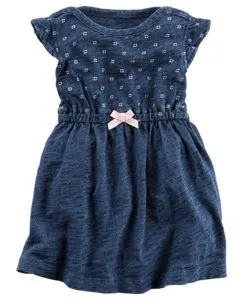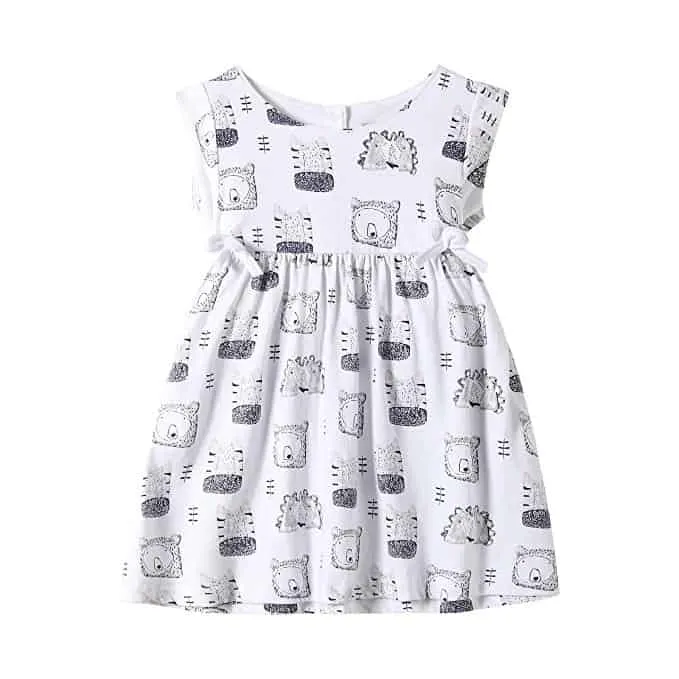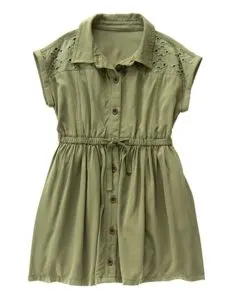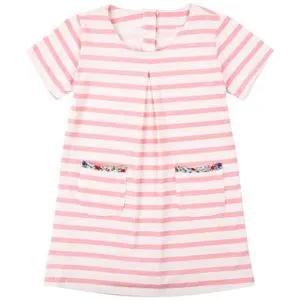 Firearm Striped Dinosaur T-Shirt Dress | Casual Cotton Bunny Dress | Carter's Crewneck Dress | Black & White Animal Dress |Green Cargo Safari Dress | Ephex Crewneck Striped Dress
Denim & Dainty
It's ok if our daughters are more stylish than us right? Check out these adorable denim-inspired designs, plus a few party dress for summer weddings!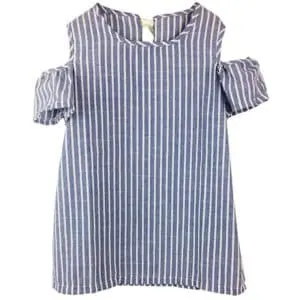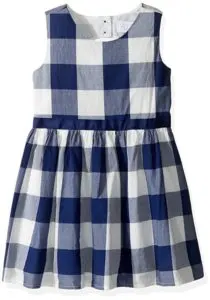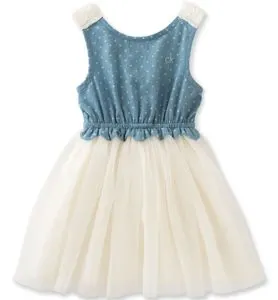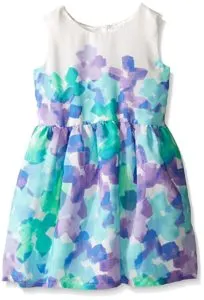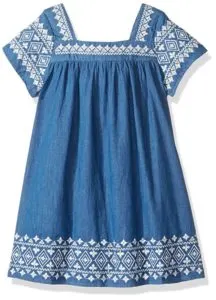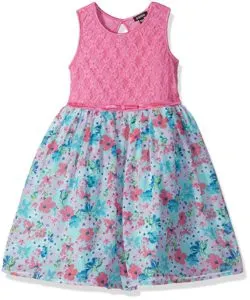 Striped Chambray Cold Shoulder Dress | The Children's Place Gingham Dress | Denim & Tulle Dress | Pastel Floral Print Dress | Jessica Simpson Embroidered Denim Dress | Pink Crochet Floral Dress
Perfect For Fall
Little girls will love these cozy looks for fall!
Plaid Long Sleeve Fashion Dress | Green Lantern Long Sleeve Dress | Ginger Long Sleeve Toddler Dress | Orange Linen Flutter Sleeve Dress | Knitted Shirt and Mini Skirt | Brick Red Lace Dress | Dutebare Toddler Girls Dress
Are you loving these toddler dresses as much as I am? Which ones are your favorite styles?
Let me know below!