Visiting Walt Disney World with your family is a magical experience! You'll get to interact with your favorite characters, ride attractions based on popular Disney movies, and stay at fun resorts.
For our littlest adventurers, or for guests with special needs, having a stroller at the ready is one of the easiest ways to help everyone make it through the day. While they are very convenient to have, if you are thinking "But where can I rent a stroller for Disney World if I don't want to bring my own" then this is the page for you!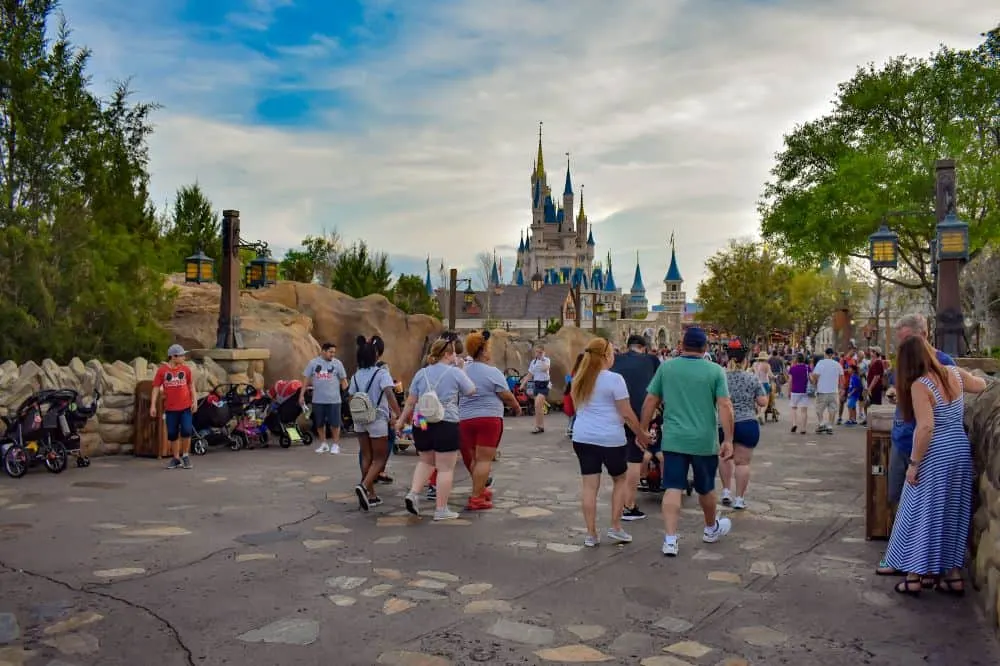 Luckily it is very easy to rent a stroller for Disney World. There are many different options, including at Walt Disney World itself, and other popular stroller rentals in the area right around the park.
Many offer great perks like free delivery and pickup, or can meet you at the airport.
I have broken down a few of the most popular stroller rental companies in Orlando along with in-park options, including cost and what to do before you rent down below.
Should you bring your own or rent a stroller for Disney World?
The first decision to make is whether or not you should bring your own stroller or rent a stroller at Disney World. There are definitely advantages of both
While Walt Disney World caters to children of all ages and needs, using a stroller at an amusement park can seem like a bit of a challenge. In the interest of safety and security, many amusement parks set restrictions on what kinds of strollers you can use on their grounds.
As one of the most popular parks around, Disney World is no exception: in early 2019, the park revealed some new guidelines for stroller usage at the park. I broke down all of the new rules for Disney approved strollers in this post to make it easy to tell if your stroller still works.
While most strollers meet these guidelines, it can still be a hassle to bring it to Walt Disney World along with luggage and everything else. After all, it needs to get through airport security and park security.
Many families may find it easier to just rent a stroller at the parks if they are not planning on really using the stroller in the airport all that much.
Thankfully, Walt Disney World makes it easy to rent a stroller at or near their amusement parks, and there are lots of options right outside the parks as well.
This guide will show you where to find a stroller to use at the parks, both on their property and nearby. Compare each option's perks and prices before your trip to Disney. You'll save time and stress once you arrive at the "Happiest Place on Earth!"
Stroller Rentals at Disney: Where, How, and How Much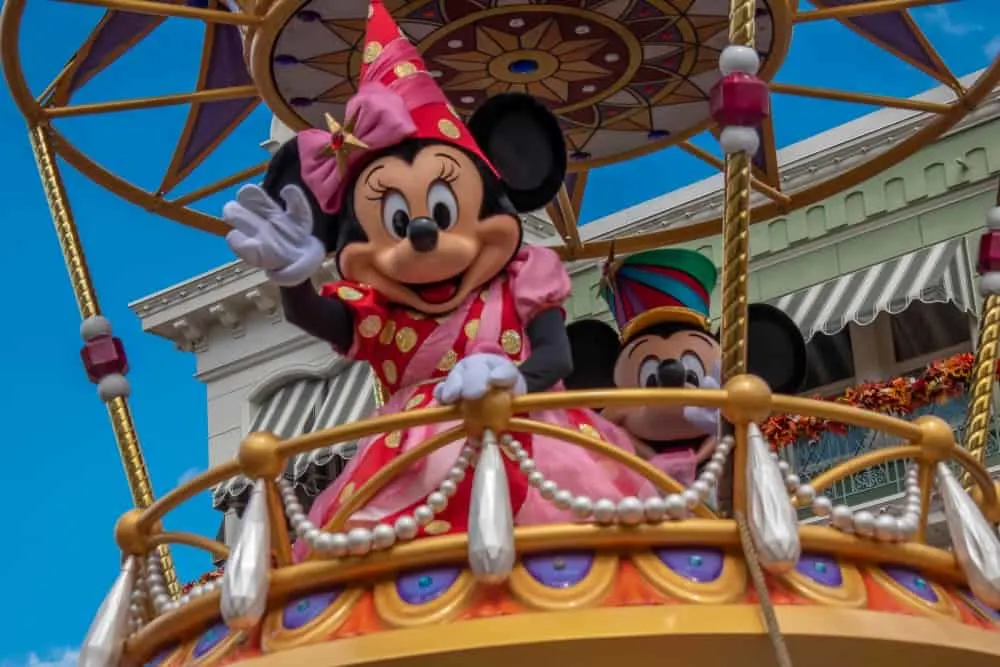 Renting a Stroller at Walt Disney World (straight from Disney)
You can rent a stroller at any Walt Disney World park and at Disney Springs.
Here are a few of the most important details:
If you rent your stroller at Disney Springs, you'll need to put down a $100 deposit.
These strollers are designed to accommodate up to 50 and 100 pounds, respectively. Therefore, renting a stroller at the parks may not be an option for families with older or larger kids.
While you only have to pay for a stroller once per day, you'll need to leave your stroller behind when exiting each park. If you visit more than one park on a single day, simply present your receipt at the next park to get a new one. You can even use your receipt to get a new stroller if you lose yours in the park!
Where to rent strollers in each of the Disney Parks at Walt Disney World
At Magic Kingdom, you can rent a stroller right when you walk through the entry gates. At Epcot, you can either rent a stroller at the main entrance or at the International Gateway.
Visitors at Disney's Hollywood Studios can grab their stroller at Oscar's Super Service near the park entrance. At Animal Kingdom, head to Garden Gate Gifts.
Lastly, rent your stroller at Disney Springs by going to Sundries. If you have trouble finding any of these spots, a Disney World cast member will help you find them.
Mobility Devices
If your child uses a wheelchair or mobility scooter, they can rent one through Disney's featured provider, ScooterBug. They will deliver a stroller, ECV, or wheelchair to your Disney World resort.
You're still free to bring your own mobility devices, too, so long as they meet the park's regulations. The mobility device must have 3 wheels or more, may not have training wheels or alterations, must be operated at a walking pace, and must meet certain size restrictions (similar to the stroller restrictions).
If you meet those requirements and the device is 36" x 52" or smaller, you're good to go!
Where to Rent Strollers for Disney in Orlando
There are several ways to rent a stroller from a third party in Orlando, with plenty of companies looking to get in on the action. These are the top choices trusted by thousands of families.
Kingdom Strollers
Kingdom Strollers will rent you a stroller at a similar price to what you'd get at the park. If you're staying for more than 3 nights, however, Kingdom Strollers is cheaper.
Cost
Their most basic stroller (the City Mini Single) costs $65 if you rent it for 4-7 days. If you rented a single stroller from the parks, it would cost $91 for 7 days! They also have single strollers that can hold up to 70 pounds, which works better for some children.
Their most basic double stroller is similarly inexpensive, costing $75 for 4-7 nights.
Additional Information
Their mobility stroller for children with special needs holds up to 100 pounds, and it's within Walt Disney World's guidelines. New Rule: A Disney resort cast member will need to meet with Kingdom Strollers to pick up your stroller rental. You'll need to be present. If you're staying at another hotel, you don't need to be present – Kingdom Strollers will work with the hotel's bell hop.
Orlando Stroller Rentals
Orlando Stroller Rentals offers most of the same strollers as Kingdom Strollers at the same prices. However, they have a different option for guests with special needs.
Their Maclaren Major Pushchair can hold up to 90 pounds, and it comes with a free cooler, rain cover, and parent console. This item is cheaper than Kingdom Strollers' mobility option, at $85 for 4-7 days.
Picking up your rented stroller
You can pick up and drop off your stroller rental at Orlando International Airport to use the stroller right away. This works well for families who can't bring their home stroller on the plane.
They can also meet you at your Walt Disney World Resort or drop it off at your non-Disney hotel. Orlando Stroller Rentals will arrange a pickup or delivery just about anywhere within a 15-mile radius of their home base in Kissimmee. This is a great company to use if you need more ways to grab your stroller.
When renting a stroller for your Walt Disney World vacation, you have plenty of options. Any of these rentals will ensure that your stroller meets Disney World's requirements, and you won't have to worry about hauling your own stroller along for your trip. Renting a stroller will make your vacation run much smoother than you could ever imagine!
Just getting started with planning your trip to Disney World or Disneyland? Save this pin to come back to and check out our other helpful posts for planning a trip to Disney with a toddler!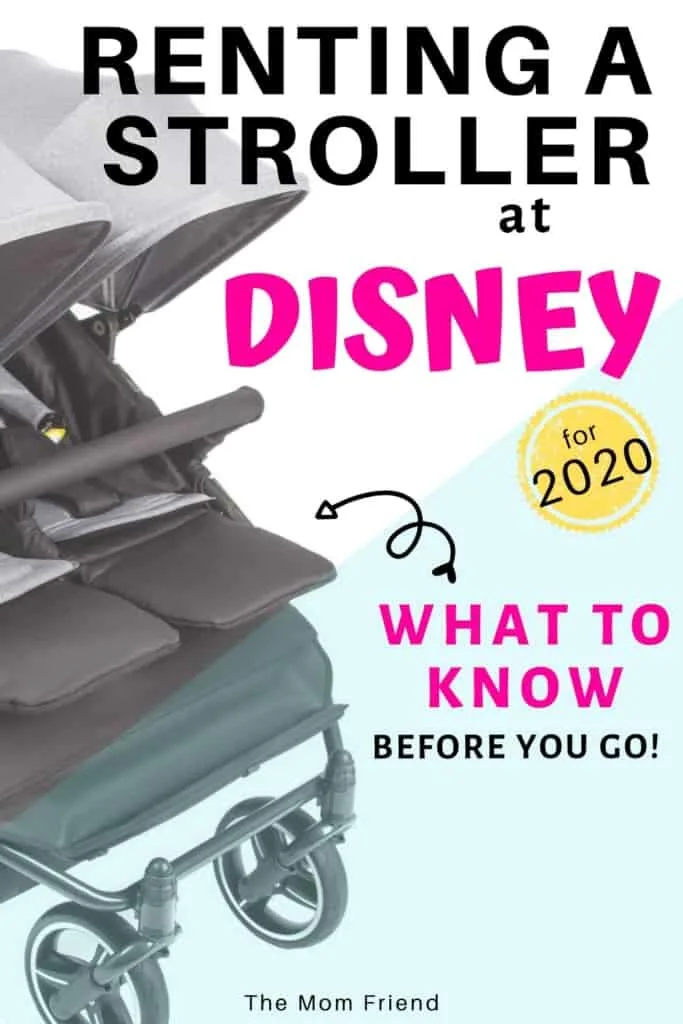 Prepare for Disney vacation with these helpful posts!