As we get ready for Valentine's Day, I wanted to share a cute set of free printable Valentines for kids that I made just for you!
Scroll down to print and share some love with others while spreading awareness about the animals that have been devastatingly affected by the wildfires that have plagued Australia for months.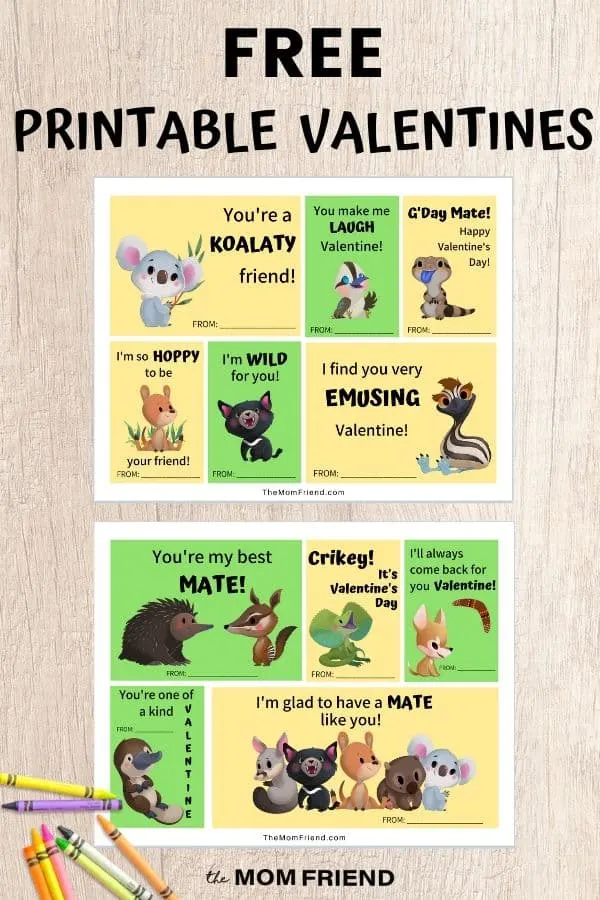 How to Download your FREE PRINTABLE VALENTINES FOR KIDS
These Valentines are super easy. Just click the image below to download the valentines and print on any color printer. You can also click this link to download the Aussie Animal Valentines.
I recommend using cardstock paper or alternative, print on regular paper, cut out, and paste on construction paper.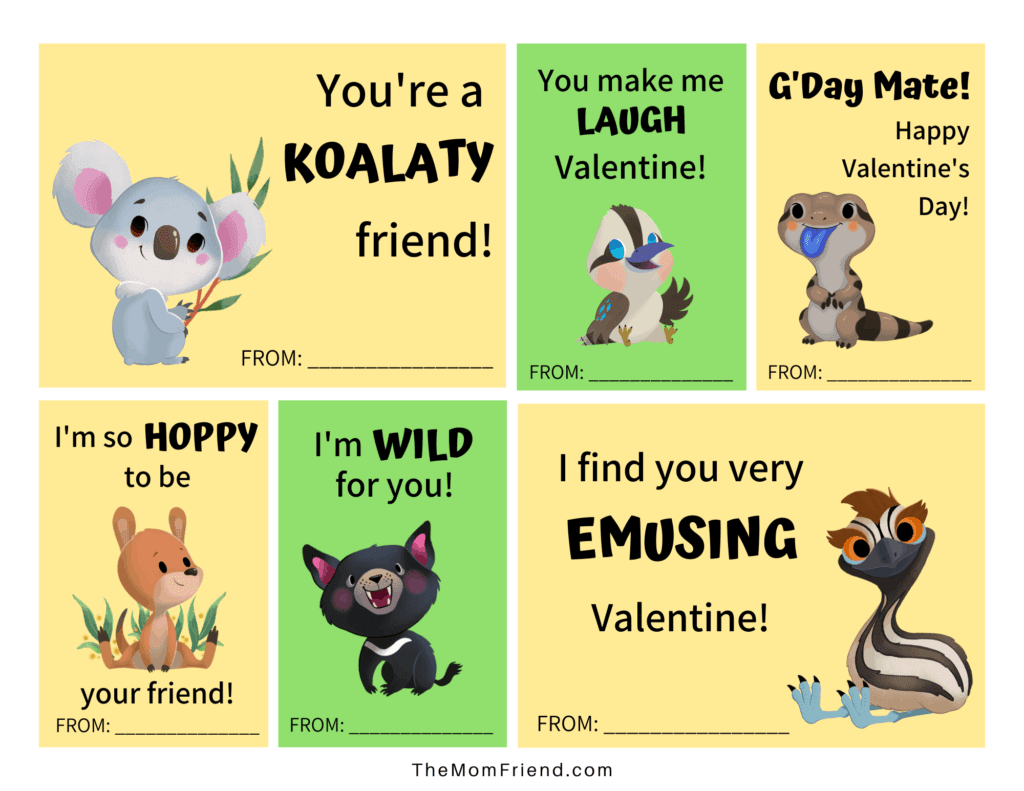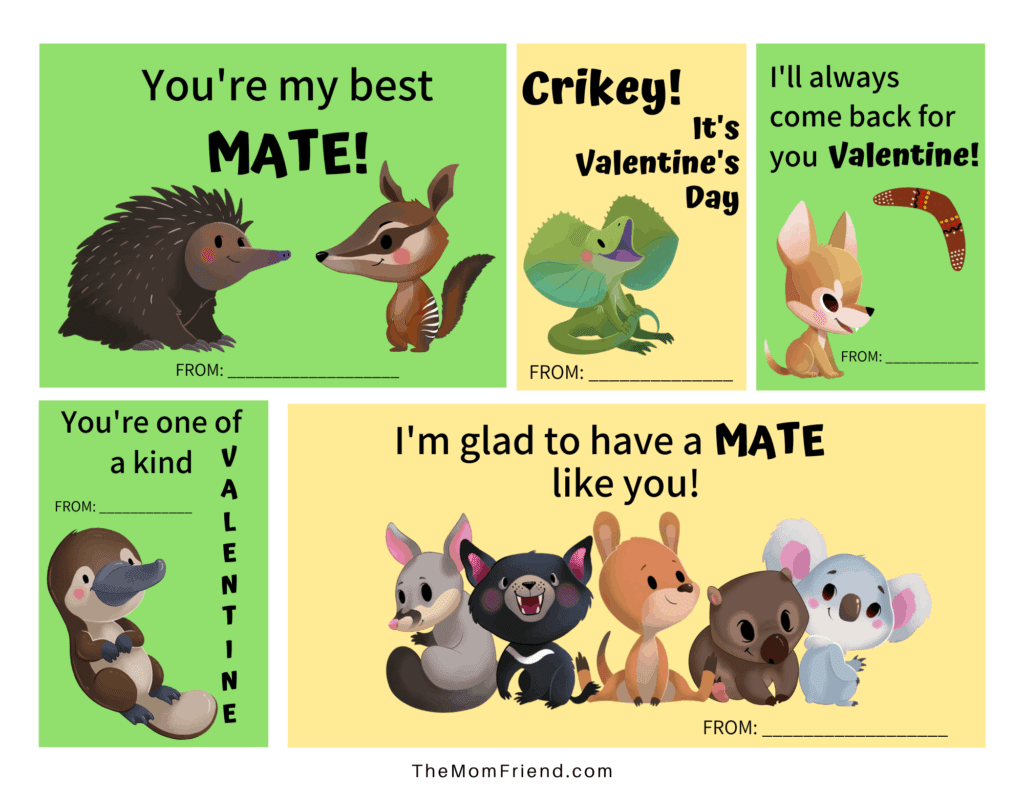 I hope you enjoy these animal valentines!
Pin them for next year to print or use them anytime for fun little notes!