This post was sponsored by PhysicianOne Urgent Care as part of an Influencer Activation for Influence Central and all opinions expressed in my post are my own.
Last month I had the opportunity to work with PhysicanOne Urgent Care to help parents figure out when to go to the emergency room versus urgent care.
It was timely information—in the month that followed my family alone had 2 unplanned doctor's appointments, 1 trip to Urgent Care, and even 1 trip to the ER (though thankfully there were no major issues).
To say we are entering into the prime time of year for family illnesses is an understatement! As I nurse one with an ear infection and battle colds and flu in the house this week, I can't help but reflect on the information I learned for that post.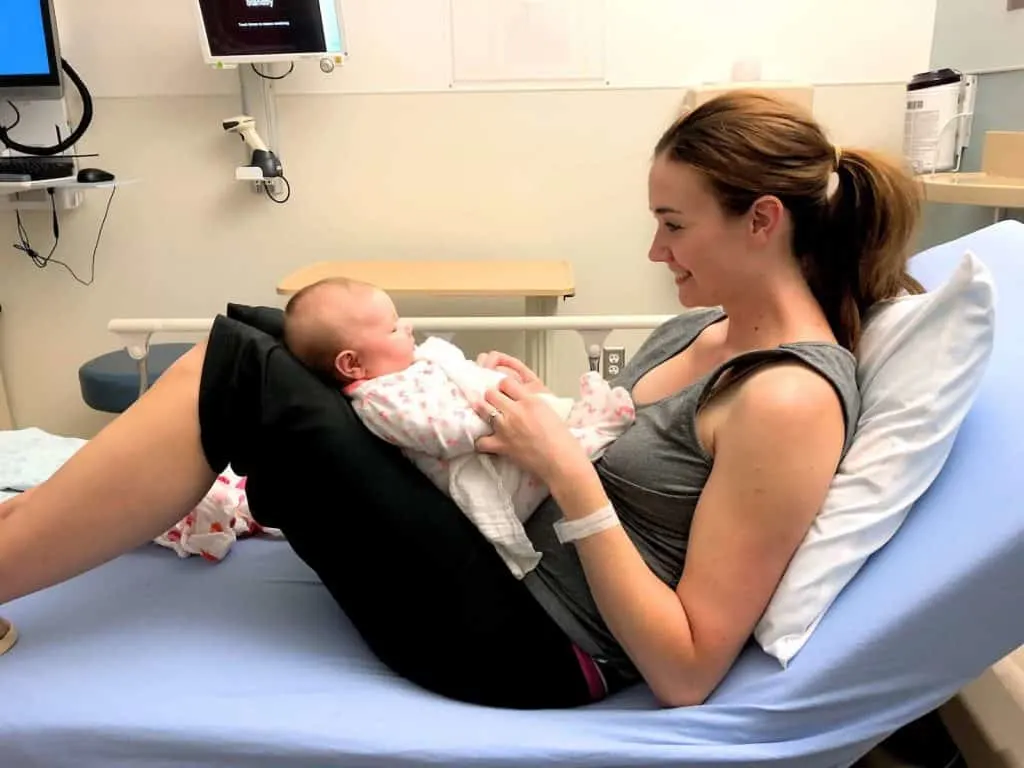 I love learning more about the companies and individuals behind the companies that I get to work with through The Mom Friend. Not only does it put a person behind the brand, but it often leads to more insider information that we as parents can use to make informed choices.
Related: Choosing a Pediatrician: Questions to Ask at a Meet and Greet
I had the chance to interview the co-founder of PhysicianOne Urgent Care—Dr. Jeannie Kenkare—and was eager to pick her brain for more about how to keep our families healthy—and when it is time to head in for treatment.
About Dr. Kenkare
Dr. Kenkare is a highly experienced clinician with a background in family medicine. As a founding member of PhysicianOne Urgent Care, she is also the Chief Medical Officer. Dr. Kenkare provides guidance and leadership to the health care team, and is responsible for the review of clinical guidelines, decision tools, and outcomes to develop and implement strategies that will improve patient care and clinical quality.
After receiving her medical degree from the University of Medicine and Dentistry of New Jersey's School of Osteopathic Medicine (UMDNJ-SOM), Dr. Kenkare stayed on in New Jersey to complete her residency at Warren Hospital, an affiliate of UMDNJ – Robert Wood Johnson Medical School. She is an Assistant Clinical Instructor at Yale School of Medicine, where she teaches her students "patient-centered" interview skills, the delivery of "bad news", and other sensitive issues. She has been a speaker at the Urgent Care Association of America's national conference and was named to Connecticut Magazine's 2013 "40 under 40" list of young professionals making significant contributions to the state.
Dr. Kenkare has been called upon by state legislators and lobbyists to provide her insights on improving quality of care, clinical outcomes, and cost containment. She is a member of the American Academy of Family Physicians, and is board certified by the American Board of Family Medicine.
Lastly, she enjoys spending time with her husband and three children. Her hobbies include biking, traveling, cooking, and hiking.
Interview with Dr. Kenkare, PhysicianOne Urgent Care
In interviewing Dr. Kenkare, I wanted to learn more about her background, PhysicianOne Urgent Care's services, and how we as parents can help keep our families healthy.
Included below is the transcript of our interview, be sure to read on to hear some great advice from Dr. Kenkare!
As an Assistant Clinical Instructor at Yale School of Medicine, what is one important lesson you teach your students about providing care for patients?
At Yale School of Medicine, I teach a couple of skills classes – and I think the most impactful is the one which involves teaching interview skills. We focus on listening to the patient and eliciting the emotional context of the symptom or disease.
This is so important in caring for patients because if we don't recognize the emotional and personal context, we will not be able to impact healing effectively in the patient. So, learning how to ask certain questions, listen, and understand where each patient is coming from is critical to improving patient's lives and positively impacting them towards healing.
How long have you been practicing medicine? What made you decide to establish an urgent care center?
I have been practicing medicine for over 15 years. When I started PhysicianOne Urgent Care 10 years ago, I was working at a community hospital where the Emergency Room utilization was very high, patients were waiting long hours to be seen by a physician and when the patients were finally seen, they were feeling so much worse than when they came in.
At that time, my physician partners and I had a vision that we could create a medical practice that would allow patients with non-life threatening illnesses and injuries to be cared for by a team of highly skilled practitioners outside of the emergency room, thereby reserving the Emergency Room for those patients most in need of hospital-level care.
Further, we knew, that we could provide that care in a comfortable, clean, state of the art environment, at convenient times that worked with patients' busy schedules at a fraction of the cost of care in the Emergency Rooms.
Today, our patients tell us every day how much better they already feel, even before they walk out the door. I am incredibly proud of that and being able to provide that to patients every day.
When should parents go to a PhysicianOne Urgent Care rather than the Emergency Room? What happens if a family visits a PhysicianOne Urgent Care but requires additional testing or procedures not offered in-house?
PhysicianOne Urgent Care is designed to care for a wide variety of illnesses and injuries for all ages. We can care for coughs, colds, runny noses, rashes, injuries and so many more things.
We have the ability to perform certain tests, including laboratory tests and X-ray testing. We can perform suture (stitches) repair of lacerations, and provide immobilization and treatment for sprains and strains.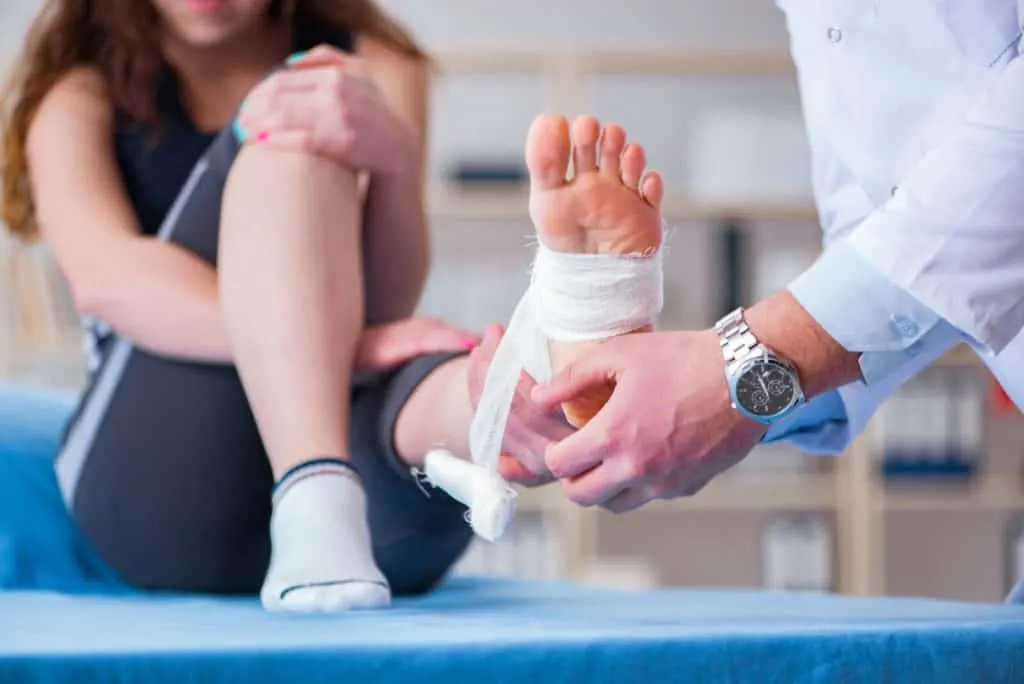 Despite having all of this, there are some conditions which do require a higher level of evaluation by a specialist or might indeed require treatment in a hospital.
For those cases, we are often able to evaluate those patients and make recommendations for a particular specialist, or guide the patient to the appropriate hospital if needed.
What are the most common illnesses or injuries you see at PhysicianOne Urgent Care from child patients?
In the pediatric population, we very commonly see upper respiratory illnesses, ear infections, sore throats, rashes, bumps, sprains/strains, and lacerations.
What sets PhysicianOne Urgent Care apart from other Urgent Care centers? How do services and offerings compare to other facilities
PhysicianOne Urgent care prides itself on providing high quality, connected, convenient and cost-effective care. We are staffed by specially trained providers who are experienced in the care of pediatric patients as well as the adult population and we are dedicated to quality improvement and evidence-based medicine so that we deliver the best care.
In CT and NY, our affiliation with Yale New Haven Health means that we have access to some of the most trusted and skilled specialists in the state. We work with your child's health care team, including your pediatrician to coordinate treatment and follow-up care if needed.
Further, we make sure that our care is convenient. We are open evenings, weekends and holidays when your primary care doctor's office is closed, and appointments are never needed. We even use an online system that allows you to save your spot in line, making it easier to minimize your wait when you walk-in to any of our centers.
Finally, compared to an ED visit, charges and co-pays are almost always significantly less at PhysicianOne Urgent Care.
First-time parents are often anxious about the health of their newborns since it is all so new to them. What is the best piece of medical advice you like to give to new parents?
I think it's really important for new parents to remember that we are all human and we will make mistakes. New parents are learning as they go. Every child is different and will be a new experience, but babies are far more resilient than we give them credit for.
Love and enjoy your baby, and try not to worry too much about the small stuff. Ask questions and accept help.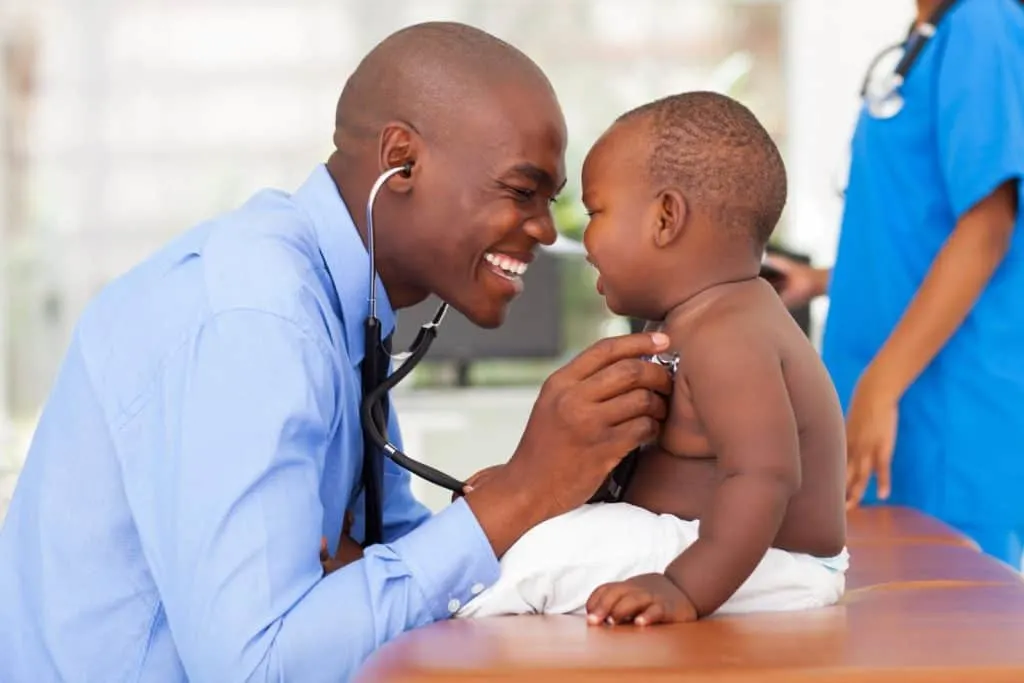 As both a clinician and a mom, what is one thing you wish you could tell to more parents in general?
I know it sounds so cliché, but similar to the previous question – children grow up so fast, and things that seem like big problems one day, pale in comparison to things another day. So enjoy your children, spend time with them, listen to them, engage with them and hug them every day you can!
What are your best tips for staying healthy as we approach cold and flu season?
Well, the number one thing you can do to prevent getting the flu is to get your flu vaccine. Next, make sure you wash your hands frequently, either using soap and water or an alcohol-based sanitizer.
Since cold and flu viruses enter the body through our mucous membranes (which are in our mouths, noses, and eyes), the less you keep germs from these areas (by keeping them off your hands and not touching your face), the less likely you are to introduce them into your body. Keep your distance from others who are sick.
Respiratory illnesses can travel through the air and enter your system through breathing, but distance can help minimize that risk. However, if you are caring for a sick child or family member, make sure to sanitize your hands after any and every interaction, and disinfect commonly used items, such as doorknobs, light switches, remote controls, toilets, and refrigerator handles.
And finally, make sure you get enough sleep. Sleep is so important to help our bodies fight off infection and to keep our immune system functioning well.
Thank you Dr. Kenkare for taking the time for this interview!
Getting the chance to talk to the professionals behind services we use regularly is helpful to me as a parent. Not only does it provide insight as to when to use those services (such as when to go to the urgent care) but also helps to personalize those places as well.
It is such a good reminder to disinfect common surfaces—this is something I always forget to do until I am in the thick of a whole house illness!
As we enter full force into cold and flu season it is so important that we take all the steps we can to protect our children—especially babies under 6 months who are unable to get a flu shot.
The fact that flu shots are available there is so helpful. I ran into an issue with our pediatrician being booked solid for flu clinics and worried about being able to get Charlie a flu shot to help keep her and Ensley healthy. Knowing that PhysicianOne Urgent Care offers them takes that stress away for parents in the same situation.
I also really loved hearing the reassurance that newborns are more resilient than we give them credit for—I think it is an every mom type of thing to worry about unintentionally causing them harm (or "breaking our baby") when we are both learning how to care for them and sleep deprived.
Knowing what type of injuries and illnesses require the Emergency Room and which ones can be dealt with easier, quicker and for a lower cost at an Urgent Care is a powerful tool for parents.
As winter approaches, definitely keep Dr. Kenkare's advice in mind to help treat your family faster in an affordable manner. Remember how in the ER vs. Urgent Care post we compared an ER visit ($750) to the same treatment at an Urgent Care (around $150)? It is so much more affordable.
And when your family needs care, PhysicanOne Urgent Care is there. With high-quality services in convenient and accessible locations open 365 days a year, and even an online check-in system to keep things moving, it is the smart choice when needing immediate attention for non-life threatening illnesses and injuries.
*If you are unsure about whether or not a condition can be treated there, call 855-349-2828 for clarification.
We never want to need medical attention for our families, but knowing where and when to go helps put parents back in control of what can sometimes seem like scary situations.