This post is sponsored by Valpak.
Every October, the leaves are not the only things that turn colors.
Uniforms, t-shirts, socks, and pins all turn a shade of pink in support of Breast Cancer Awareness Month. Today I'm sharing one way you can help support the efforts to raise much-needed awareness and funds in support of this great cause.
I turned on tv the other day, and on two different channels I saw baseball uniforms with pink accents and even police uniforms with pink badges. I loved seeing that—I too have my own collection of pink for the cure items.
In fact, I play (poorly) with pink golf clubs whenever I can get out on a course.
For me, the pink started when my Grandma was diagnosed with Breast Cancer.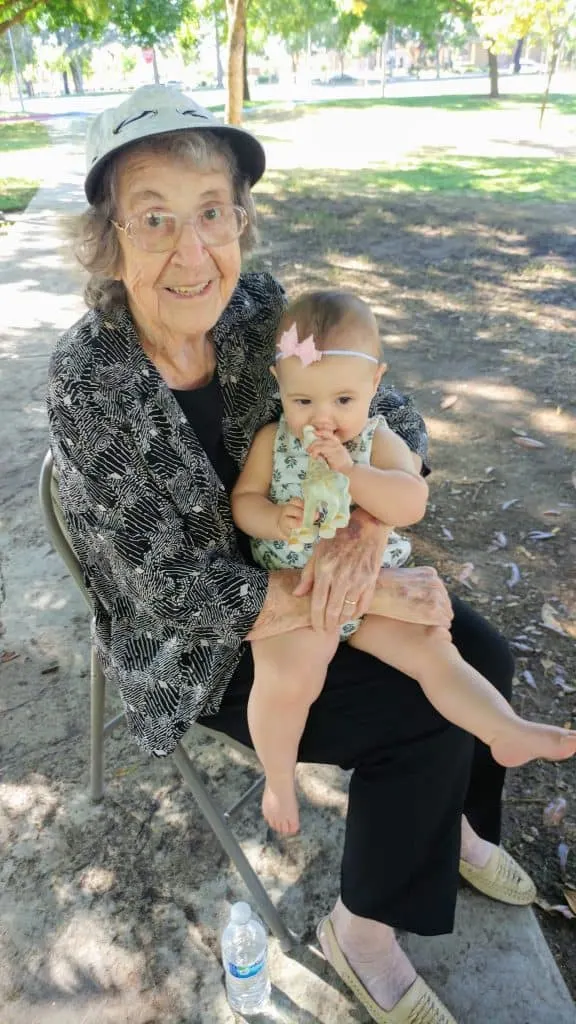 Being across the country from where she lived, it was hard for me to find ways to support her directly. My family took care of her and we naturally became supporters of various cause-related events and fundraisers.
It was almost a no-brainer which item to buy if deciding between a pink donation based product and a regular one while out shopping.
Thankfully, my Grandma went on to be treated and after undergoing surgery was able to live out the remainder of her wonderful life. I realize how lucky we are to have had that extra time, when so many families do not.
That is why I am thrilled to partner with Valpak in the support of the Susan G. Komen foundation to help raise awareness and funds for breast cancer research and support.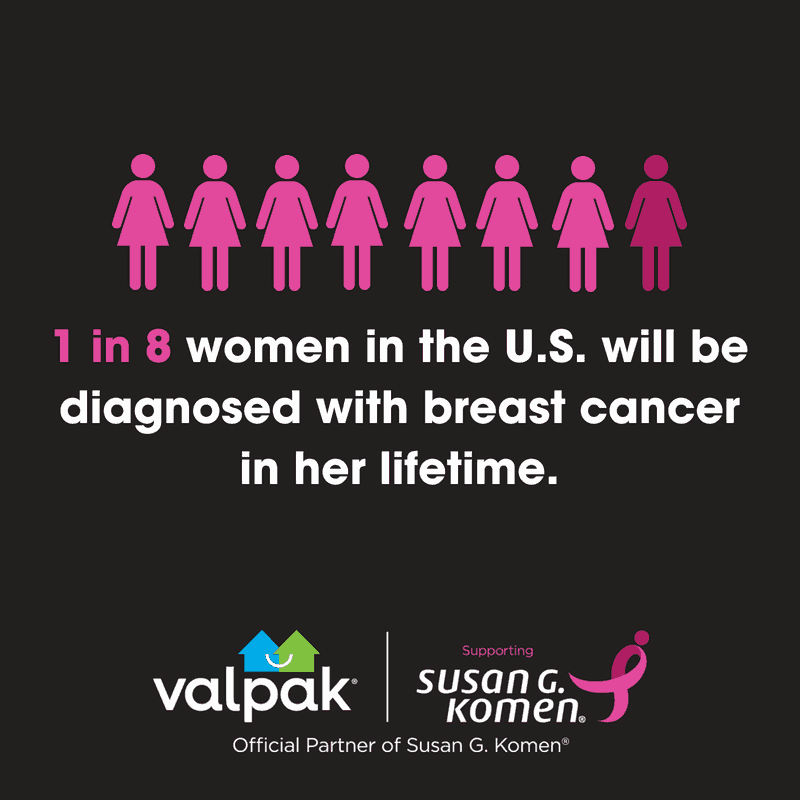 There are so many ways that we as a community can help—through volunteering, donating, attending an event, or advocating for further research.
And this year, it can all start in your mailbox!
Valpak has joined together with the Susan G. Komen foundation to envision a world without breast cancer.
During the month of October, Valpak is turning their iconic envelopes from blue to pink in support of the cause.
Inside features celebrity chef Sandra Lee, who is both a breast cancer survivor and women's health advocate as a More than Pink® hero. And you have a chance to nominate your own hero in the fight against breast cancer for a chance to win!
Valpak will be selecting 25 lucky heroes to each receive a set of pink KitchenAid appliances in support of Cook for the Cure®. The set—retailing at over $800—includes a stand mixer, blender, 2-speed hand blender, and a 5-speed hand mixer.
And be sure to check your pink Valpak envelope out—500 lucky recipients will find a die-cut certificate shaped like an immersion blender, and will instantly win an immersion blender courtesy of KitchenAid.
Additionally, in 2018 Valpak will donate at least $50,000 to Susan G. Komen and is working with local communities and corporate partners for awareness and other efforts.
This is a great chance to celebrate those in your life who have been impacted by breast cancer and who are making an impact against it!
More than Pink
®

& Events

The More than Pink® initiative represents the impact each person is making against breast cancer and is one pillar of Susan G. Komen's mission to save lives by meeting critical needs and investing in research to prevent and cure breast cancer.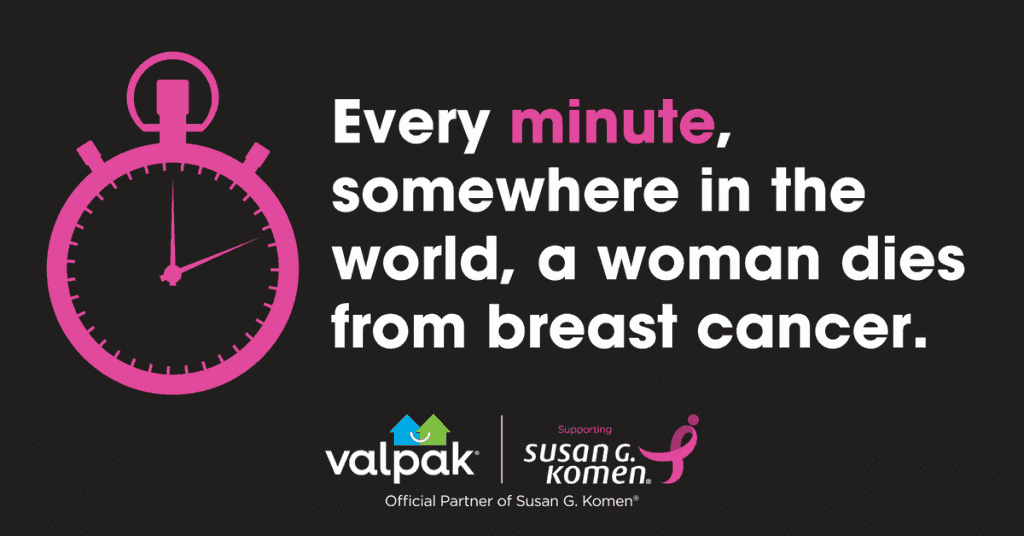 You may be familiar with the Susan G. Komen Race for a Cure® series, consisting of the world's largest and most successful fundraising event for breast cancer, or the 3-Day, 60 Mile Walk. They have also launched More than Pink® Walk events around the country to help energize full communities in an inclusive fundraising event.
More than Pink® represents the dedication to not just raise awareness (which pink represents) but to incite action. The platform calls for more for research, more for communities, more for caring for those living with breast cancer and more encouragement in the fight against it. Visit their site for more information and to donate.
You can search for an event local to you here to volunteer or participate in, and use the code DealPro (case sensitive) to save $5 off the registration fee.
This October, find a way that is meaningful to you to volunteer, donate, support Breast Cancer Awareness Month.
Join Valpak and Susan G. Komen as they celebrate survivors, honor the lives of those taken by the disease, and support those in the fight against breast cancer.