All of a sudden I blinked and summer was over, Halloween was almost here and Christmas was just around the corner. Talk about a busy summer! Between having a baby, enjoying family visiting and adjusting to life with two littles, the months are just flying by. And we still hadn't taken our family day trip to our favorite spot on the Cape—Provincetown, MA!
We carved out time to go 2 weeks ago and since this is a place that our family loves, I wanted to share some of its highlights with you, plus share how I prepare and pack for an extended family day trip or outing!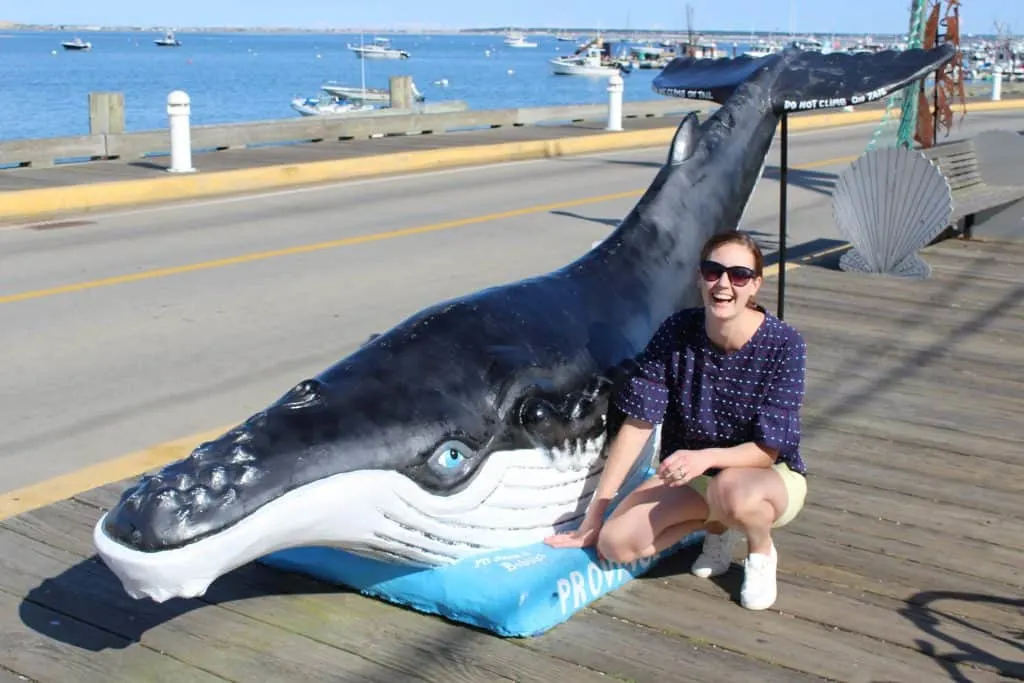 This post is in partnership with Baby K'tan and may contain affiliate links. Photos by Mary Ware
It is hard to paint words to describe how great of a place Provincetown is. It is one of the most vivid, open, and accepting places I've ever been to, full of life and energy.
I started going there when I was dating my husband, whose family has been going there ever since his grandmother was a little girl. It remains a family tradition, and a few times a year we head down to the very end of the cape. It is by far one of our favorite things to do on Cape Cod!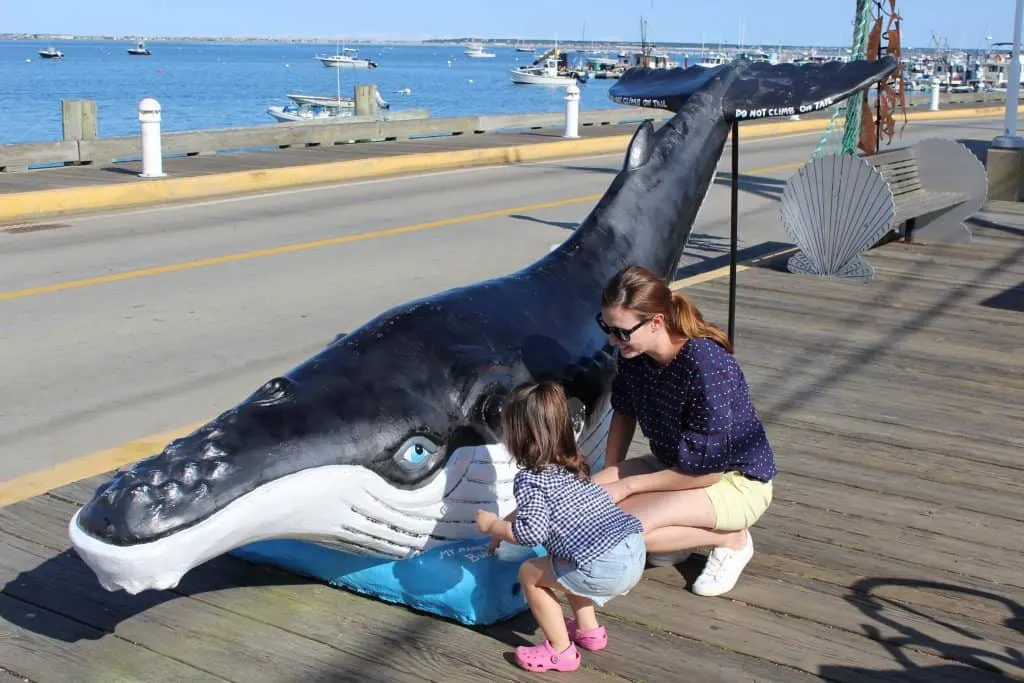 Going there is a full day event as it takes at least an hour and a half on good days and much, much longer during peak summer traffic.
Family Day Trip Favorites in Provincetown, MA
This time we planned to hit a few of our favorite spots in town, including:
Watching the fishing boats bring in their catch
Getting fried dough at the Portuguese Bakery
Hitting up the Penny Candy store; and
Checking out Commercial Street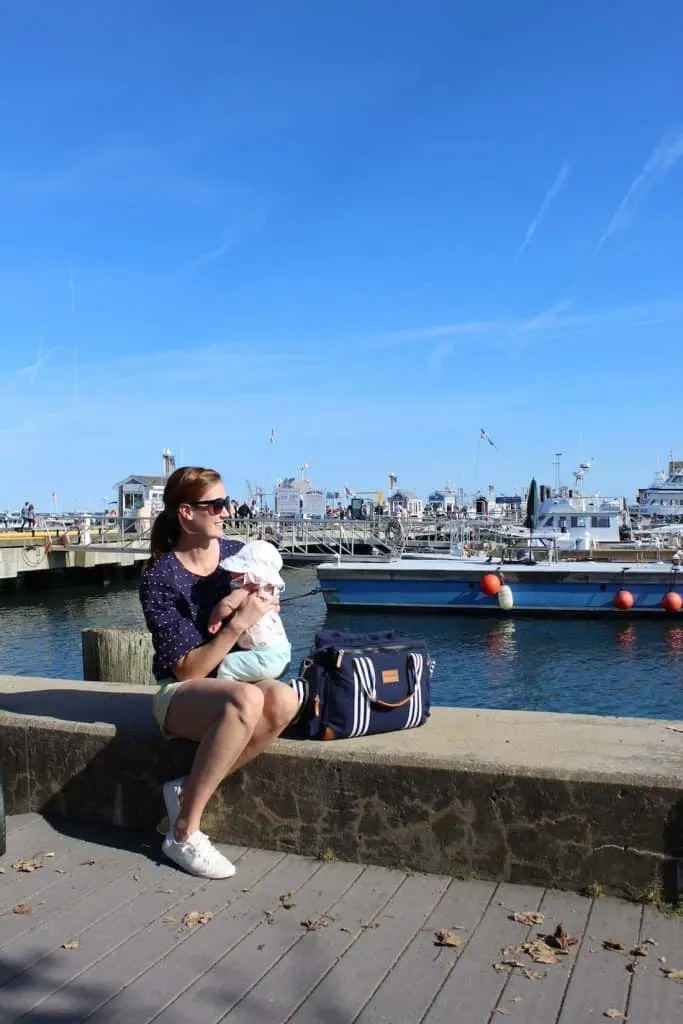 If it is your first time visiting, I definitely recommend also checking out the store Marine Specialties—you won't be disappointed! It is like the largest assortment of random treasures you never knew you wanted!
It was a really great day spending the whole day together as our new little family of four. Charlie got to talk to the lobster fishermen and saw a cruise ship out in the bay that she liked.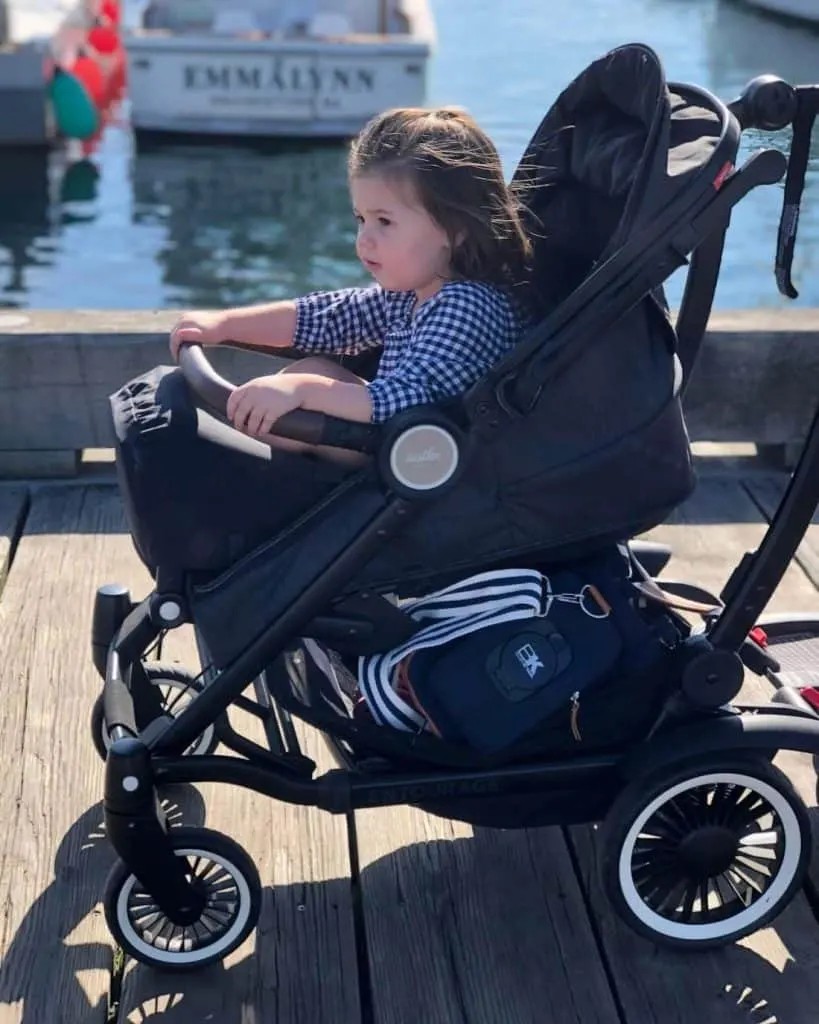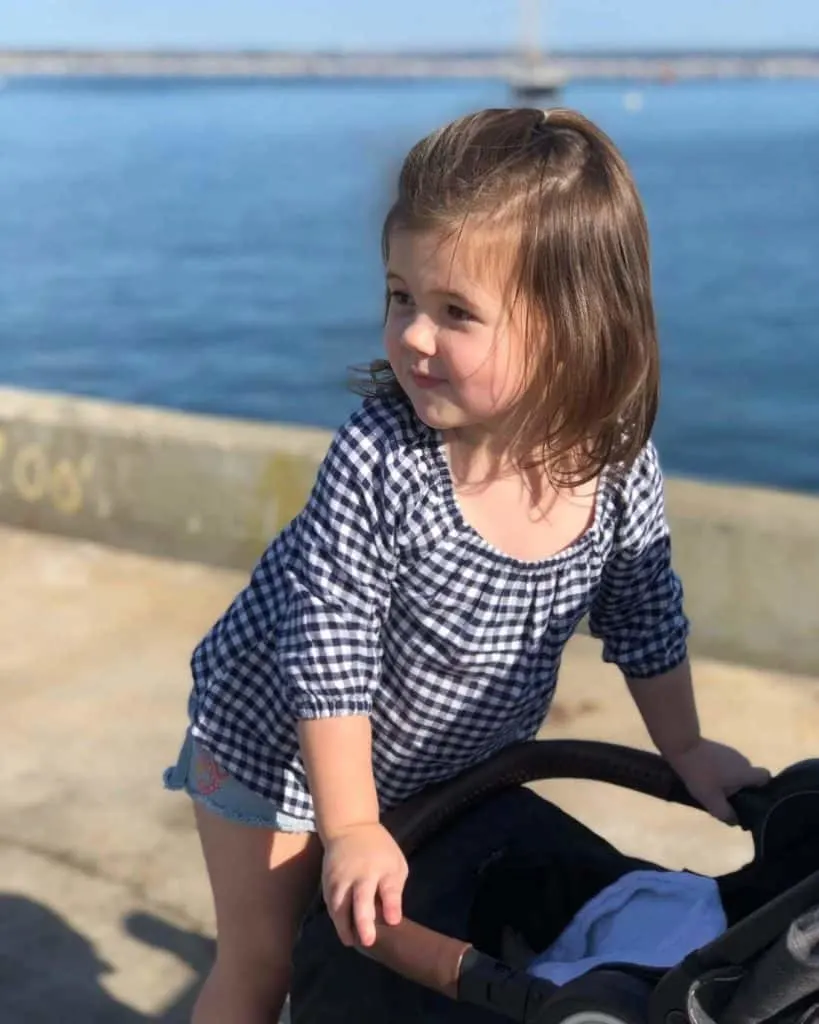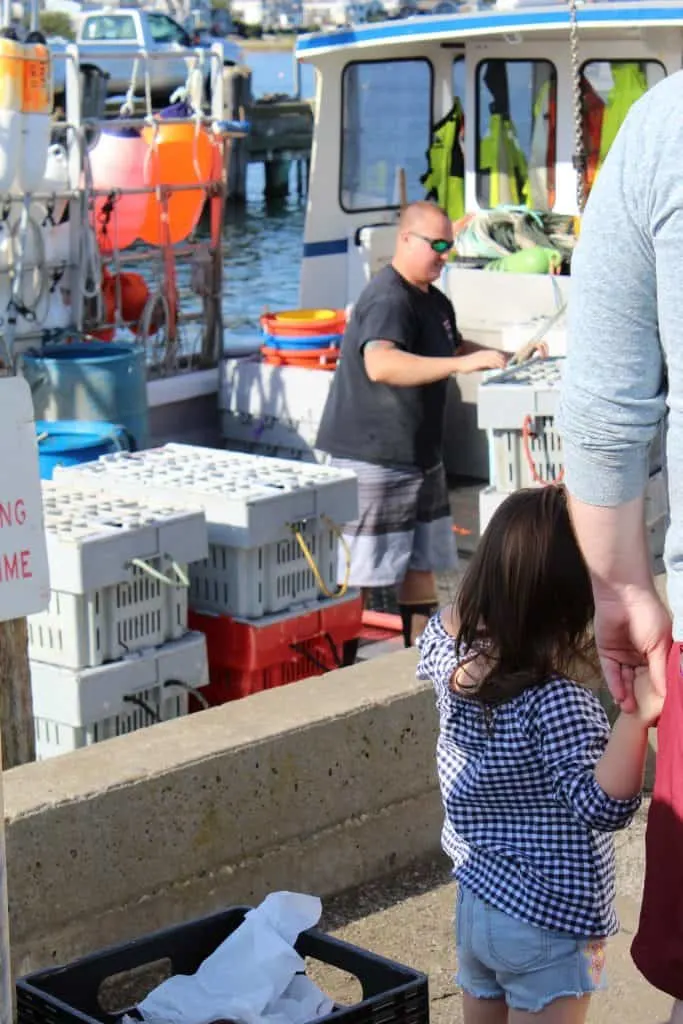 That could have been a day unto itself (and often is) but this time we also planned to drive out to an off-road beach at Race Point to play in the sand and enjoy the last warm weekend of the season.
If you haven't visited the beaches of Cape Cod, you are definitely missing out.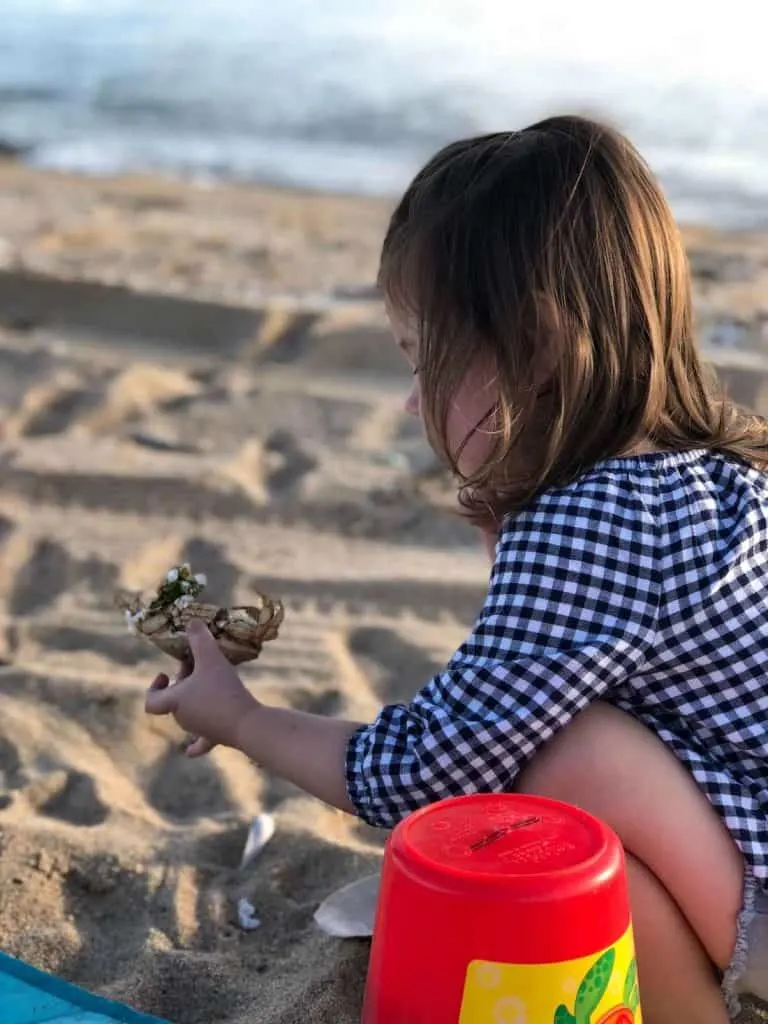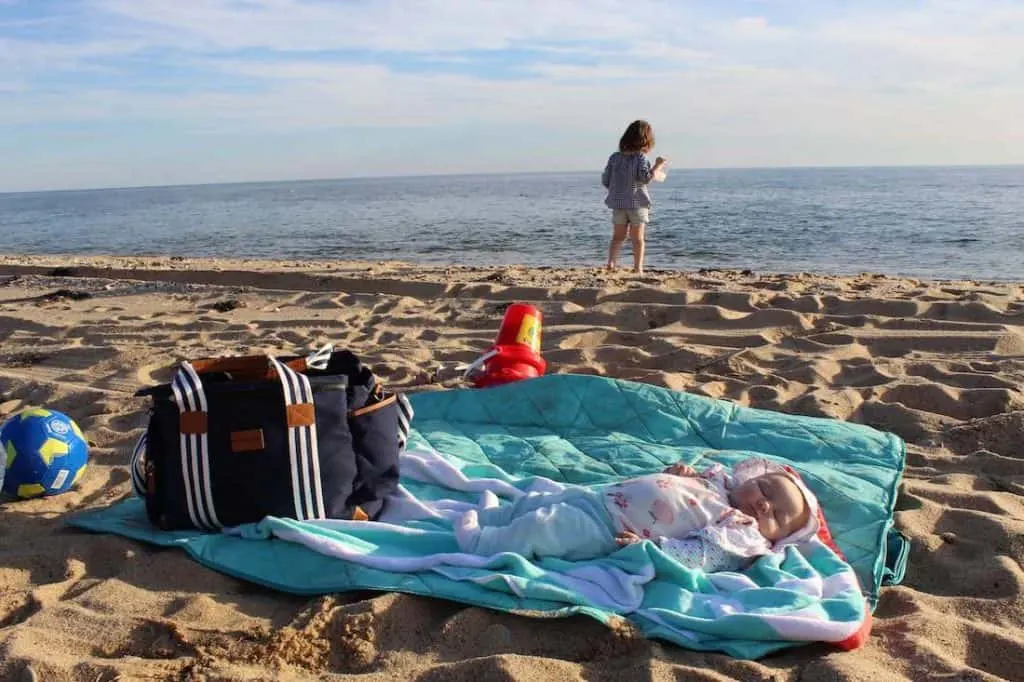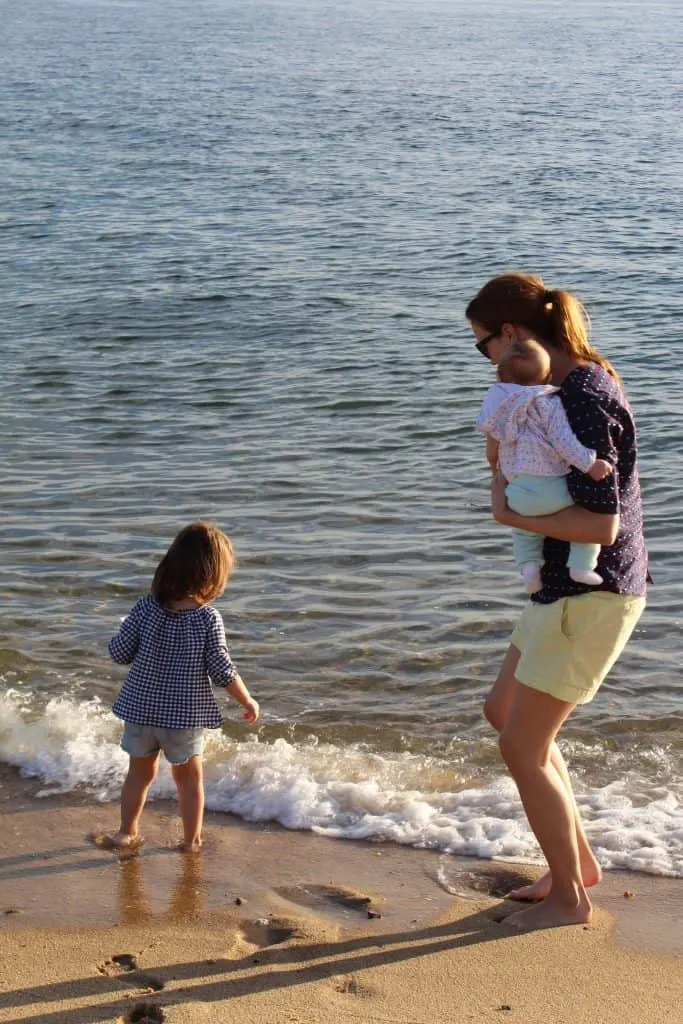 It was the perfect day weather-wise (and one of the nicest of the year according to the park ranger) and we even saw a shark swimming just a short ways off the beach! Driving down the beach later we saw why—about 50 seals were playing in the surf just a short ways away!
Packing for a Family Day Trip in the Baby K'tan Weekender Diaper Bag
Needless to say, doing all that with a toddler and a two-month-old baby can make for quite a long day.
I brought along everything we needed in my Baby K'tan Weekender Diaper Bag. Since we were gone all day we needed more stuff than usual, and the bag's design was perfect for the day's activities.
Its spacious interior and 9 compartments held everything needed for a full day out both in town and on the beach. It is vastly different from other diaper bags as it has an extra large cooler pocket (almost like an insulated beach bag) and full-size built-in antimicrobial wet bag, which is exactly what is needed for a full day out with lots of activities.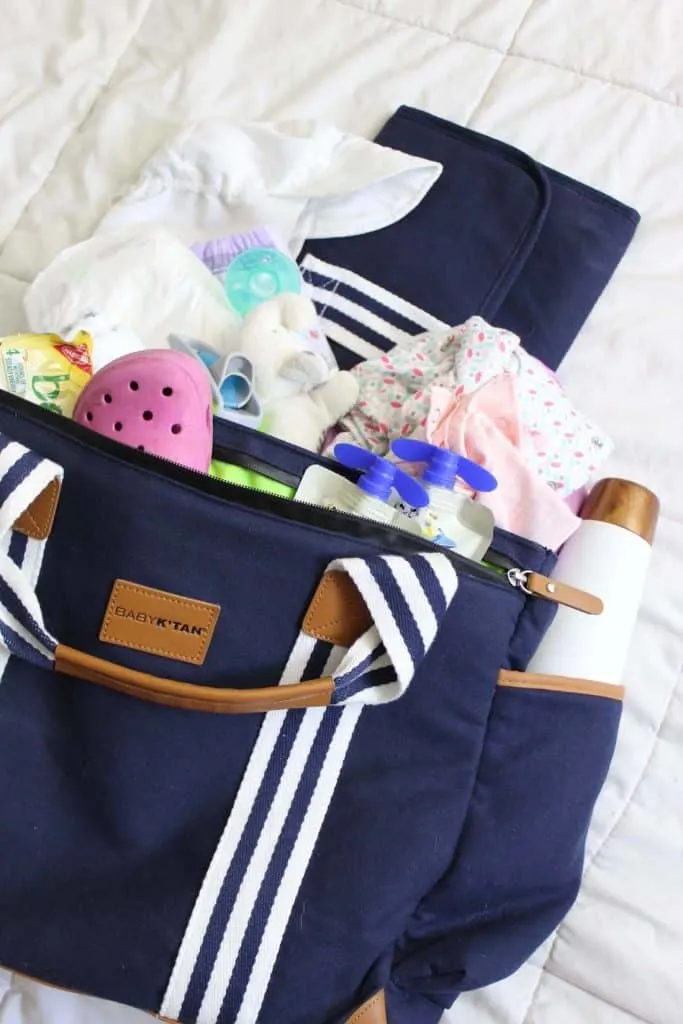 Inside included:
8 size 2 diapers
5 pull-ups
2 changes of clothes for the baby, 1 for Charlie
Sweatshirts for the girls and myself
My water bottle and Charlie's Camelbak Eddy water bottle
Tons of snacks in the full-size insulated pocket (and in the antimicrobial pocket as well since it is food-safe)
2 sunhats
My DSLR camera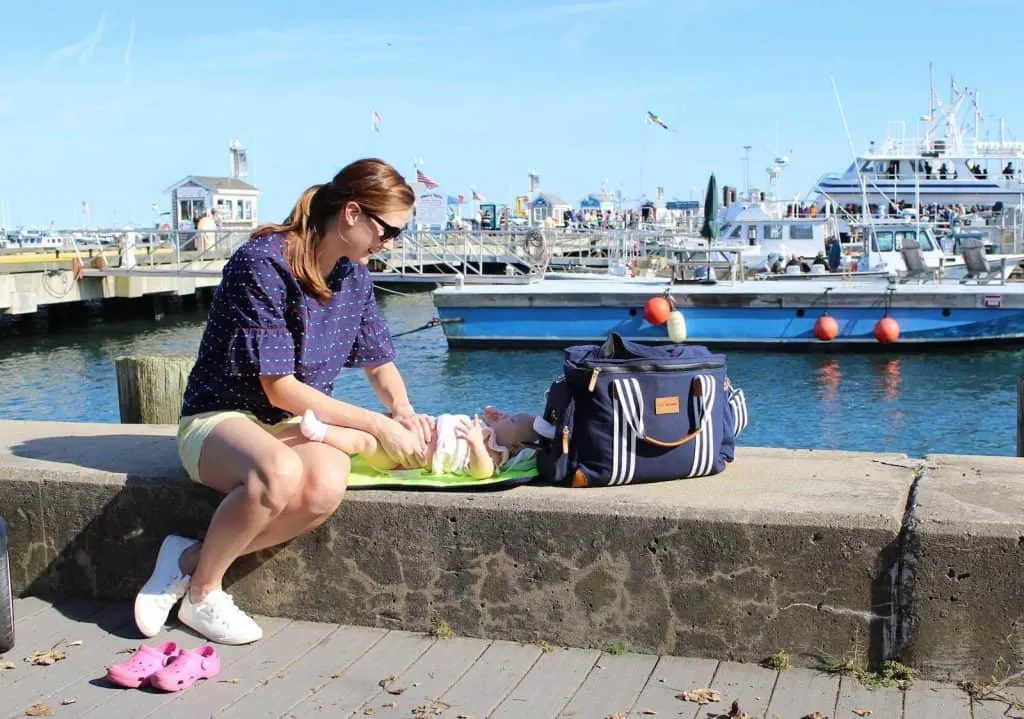 The padded diaper pad and easy access wipes holder made changing a diaper simple right on the docks, and the built-in antimicrobial wet bag was a lifesaver after Charlie decided to go a little too far into the water while chasing waves!
I love the nod to nautical styling of the navy version of this bag (though it comes in other colors too), and there is even a padded laptop pocket making it an ideal weekender for trips—with or without the kids!
Baby K'tan also makes a standard size diaper bag that has a ton of great features—you can read my review of that one here—but the Weekender Diaper Bag is especially great for short trips away from home or long days out. You can buy it on their website or on Amazon.
I can't say that the day was without issues. In fact, Charlie decided to go into full tantrum mode on the pier (including refusing to wear shoes which is why her Crocs are in the picture above). She proceeded to scream for the entire drive home as she was so exhausted and didn't nap. That was not exactly fun but we made the best of it.
The Portuguese Bakery had also closed for the season the day before, so we left empty handed. Such a bummer!
While there wasn't much I could do about either of those situations, I at least had everything I needed right there in my diaper bag (and plenty of snacks to take the edge off).
Our family day trip to P-town was not perfect, but it was fun, and it was so refreshing to get to spend some actual quality time relaxing in a place we love. It is a pretty good metaphor for what life is going to be like going forward—a whole lot of love and adventure, and a little bit of chaos to keep us on our toes!