Coming to Cape Cod to lay on a beach is a great reason for a vacation. But for those people who seek a little more to do, there is plenty to see and do that will keep everyone entertained. I compiled a few things to check out in this Cape Cod travel guide for families with some of my favorite things for Cape Cod kids and tips & recommendations for an easy family vacation.
When I decided to find a place to call home, Cape Cod was an easy choice. Living here year round allows me to enjoy all the natural beauty the Cape has to offer. With tons of outdoor activities, great places to eat and drink, and inspiring landscapes, Cape Cod is the perfect place to let yourself relax and enjoy a vacation in a relaxed atmosphere.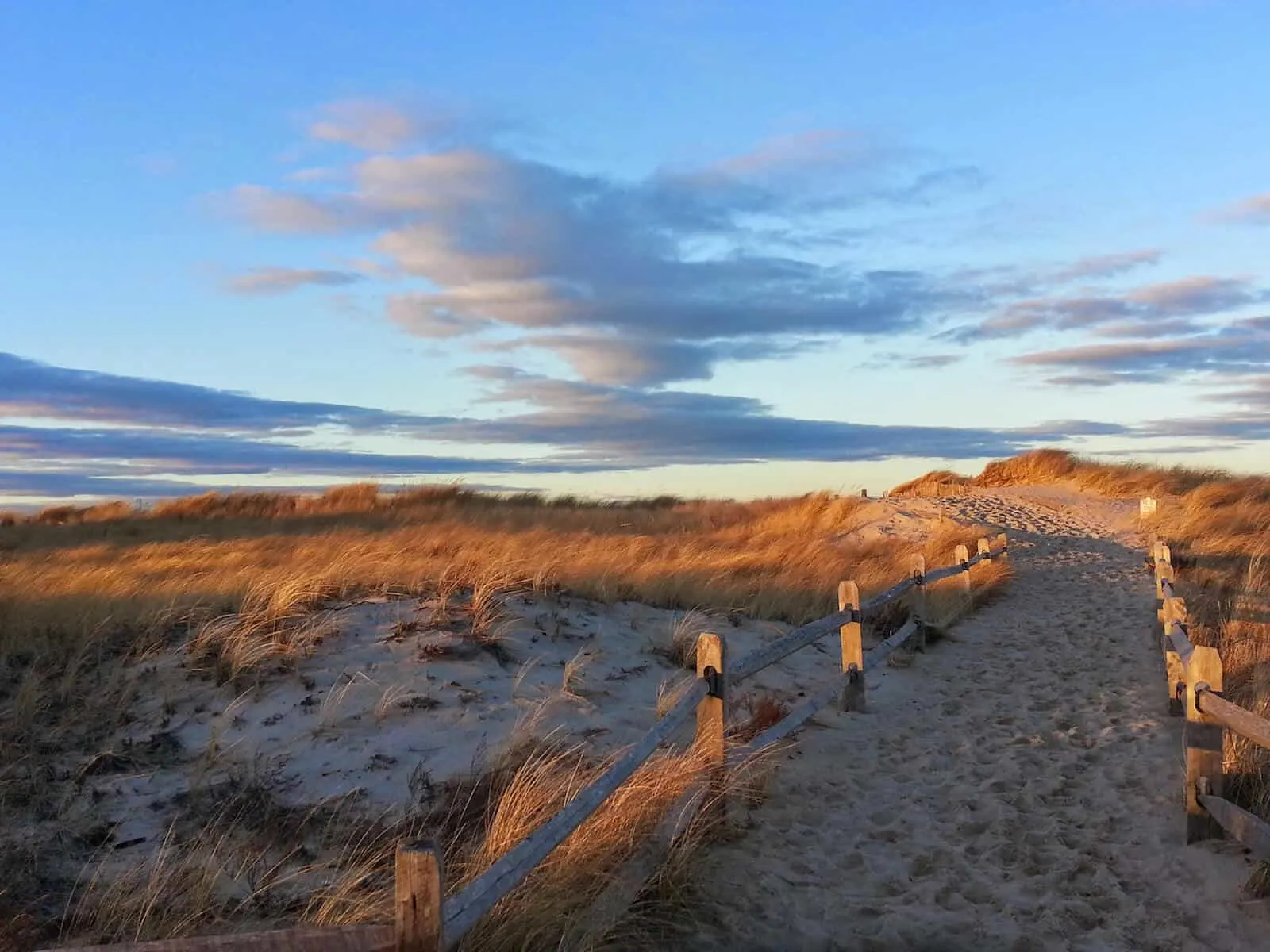 Though there are plenty of places to stay and visit if you are looking for a high-end vacation, the majority of the Cape has a casual vibe and during the summer almost everyone looks like they just came from the beach. So slow down, rent a bike, and take your time exploring the picturesque towns and villages that make Cape Cod famous.
What to See & Do on Cape Cod Kids & Family Edition
Cape Cod Baseball League
The Cape Cod Baseball League brings some of the premier collegiate talent to the field, ensuring that every game is a good one. Games are held at local fields throughout the Cape (there are 10 teams, so easy to find one near you), and are completely FREE to attend (though donations are encouraged).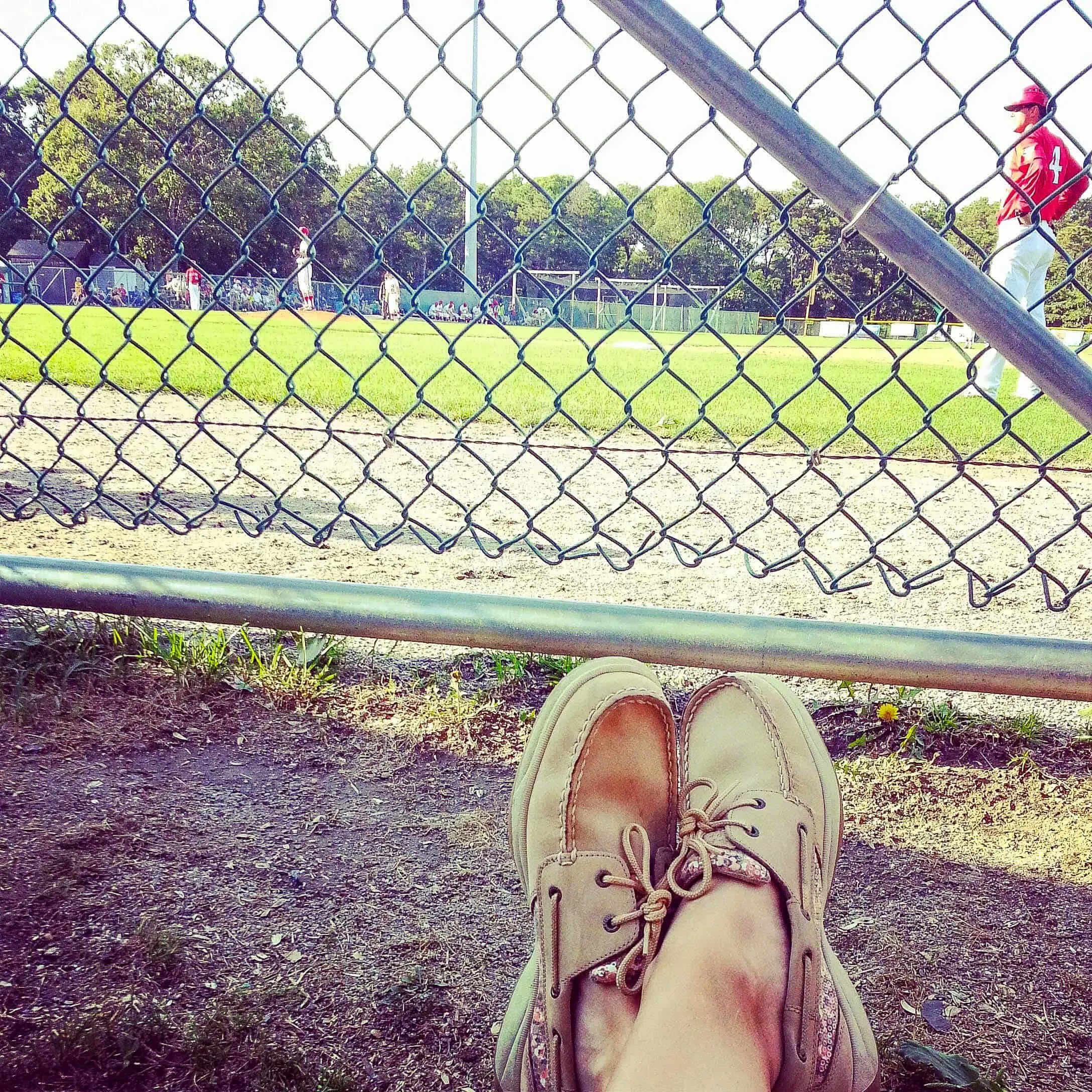 Bring a blanket or some lawn chairs for a comfortable grass level view of the game, and don't forget to have your kids bring a ball for the players to sign- their autograph may be worth quite a bit in the future!
What I love about it: Laid back vibe & great ball play
Pirate's Cove Adventure Golf (Yarmouth)
Cape Codders love their mini golf. This is by far the best course on the Cape (in my opinion), and it is easy to see why this was voted the "Best Family Attraction" for the state.
With two 18-hole courses set against a dramatic pirate theme backdrop, this place is fun for the entire family and is challenging enough for adults to enjoy as well. Be sure to go on Blackbeard's course for the best photo ops on the pirate ship, and look out for the button that shoots the water cannon near unsuspecting golfers. You can also ask for a treasure hunt scavenger hunt from the ticket office for extra fun while golfing.
What I love about it: Best mini golf course on the Cape for kids and adults alike!
Woods Hole Science Aquarium
With 140 marine species, and exhibits set up to be both enjoyable and educational, this is a great place to visit on a rainy day. Kids can learn about the animals, watch the staff prepare food for feedings, and even see what some species feel like in the touch tank.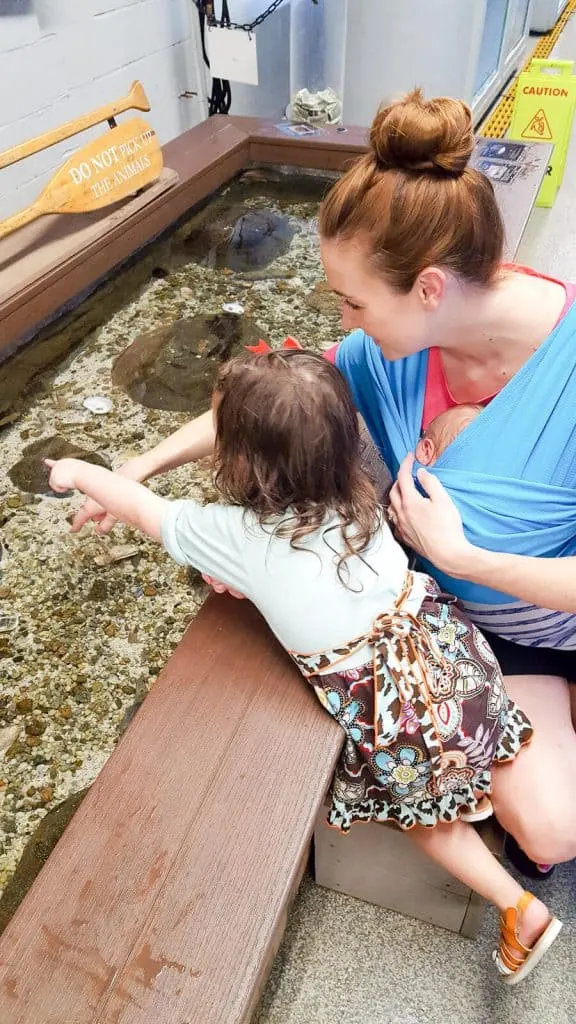 Best of all is that the aquarium is FREE, though donations are happily accepted. It is open Tuesday thru Saturday, year round, from 11am to 4pm. Charlie loves walking through there and playing in the touch tank especially!
What I love about it: Quick detour that kids love, and walking around Woods Hole after is pretty too!
Cape Cod Rail Trail
Rte 134 in Dennis to LeCount Hallow Rd in Wellfleet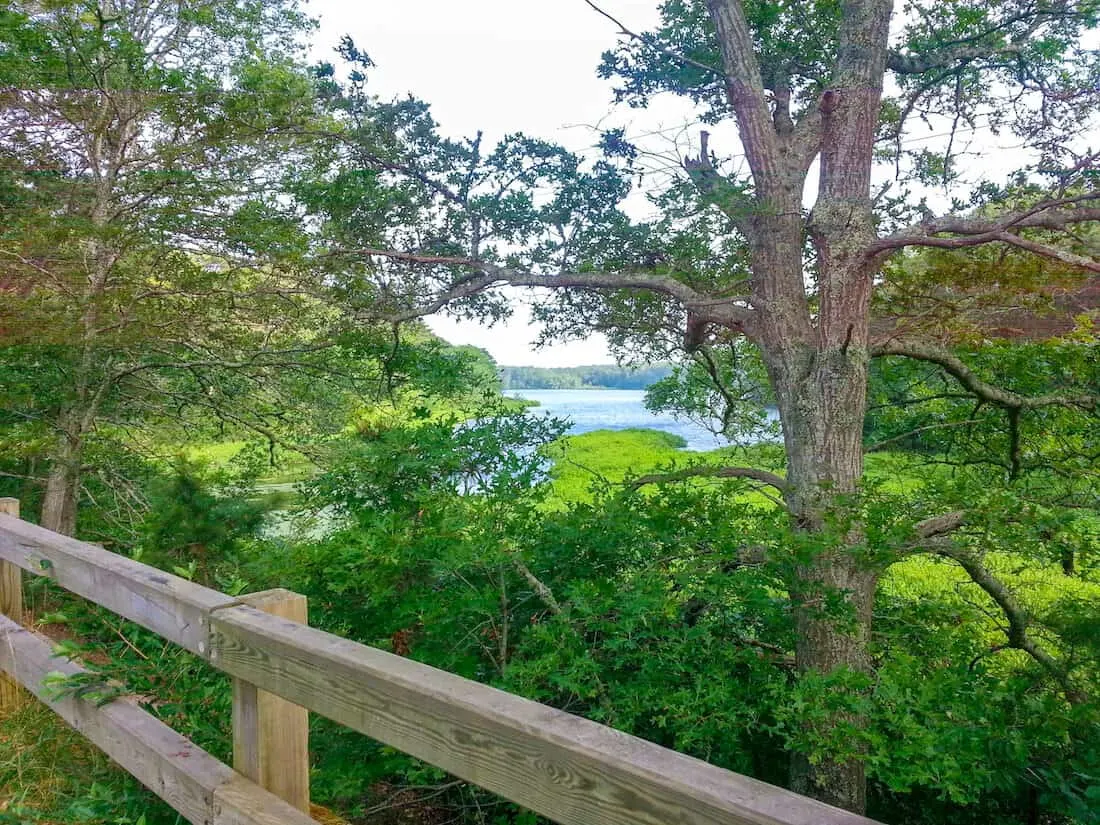 The Cape Cod Rail Trail is famous for a reason- 22 miles of serene, smooth pathway winding from Dennis to Wellfleet. Perfect for biking, running and walking the dog, the Rail Trail is the perfect place to get active and relaxed at the same time. There are plenty of places to park (try the Salt Pond Visitors Center) and lots of great beaches and places to stop along the way. For lunch while on the trail, try some of the fried clams and ice cream at Cobie's in Brewster, located right off of the trail. Just follow the steady stream of bikers who make their way there for a snack.
What I love about it: Easy, well-maintained paved trail with great views along the way!
Cape Cod Potato Chip Factory
100 Breed's Hill Road, Hyannis, MA
This free and tasty self-guided tour is interesting (and quick) enough to provide an entertaining break while on vacation. There are lots of interesting facts about the process, and large windows provide a glimpse into the journey of a potato to becoming a bag of chips. You can even see exactly what farm the potatoes came from for that day.
As a bonus, everyone that walks through the tour gets a free bag of Cape Cod potato chips. The factory is open for tours Monday thru Friday from 9am to 5pm.
What I love about it: Free rainy day activity
Beaches with Free Parking on Cape Cod
Most beaches require resident stickers, but there are a few gems that do not. Be sure to arrive early as parking is limited and fills quickly.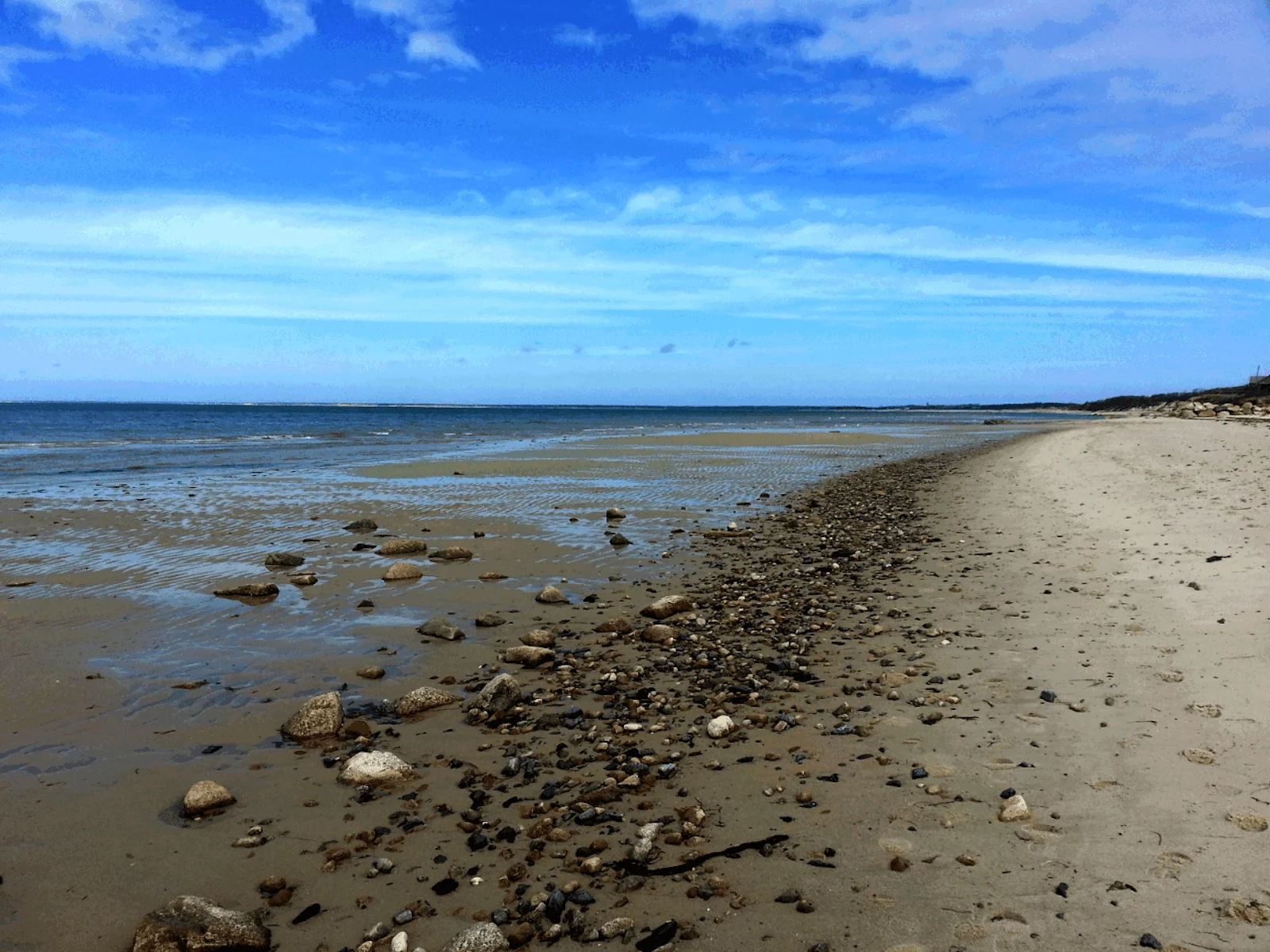 Top Free Beaches:
Gray's Beach on Center St in Yarmouthport;
Oyster Pond Beach on Stage Harbor Rd in Chatham;
Mayo Beach on Kendrick Ave in Wellfleet is a great option for families as there is a playground across the street.
Extra Stop: First Encounter in Eastham and Skaket Beach in Orleans are full of tide pools at low tide, when the water disappears almost completely. Go in the evening to avoid the fee and watch the sunset.
Related: Beach Maternity Photo Shoot on Cape Cod
Local Secrets
Hidden Views of the Marshes on the Bay- Drummer Boy Park
Behind Drummer Boy Park, 773 Main St, Brewster, MA
The Old Higgins Farm Windmill and playground are reason enough to visit Drummer Boy Park. For a surprise view, take a walk down the dirt path surrounding the field near the playground, and follow the thin path in the Northwest corner. Through the trees the path leads down to an expansive salt marsh, perfect for catching the sunset.
The trail behind the Museum of Natural History down the road also leads to the bay, and overlooks Quivet Creek and Crowe's Pasture, the local favorite drive on beach in the area (accessible only by ORVs with permits). Swim across the creek to join the fun.
Tip: The path is quite varied and though an easy walk can be narrow or uneven at times.
The Knob—Woods Hole, MA
The Knob is the place to go for unparalleled views of Quissett Harbor and Buzzards Bay. Known only to locals and those lucky enough to figure out where it is, the two scenic trails leading to this rocky outpost make for a relaxing stroll. On top of The Knob you can see all the way to Rhode Island on a good day. Don't miss it!
Directions: From Falmouth take Woods Hole Road south, and turn right on Quissett Harbor Road. Take that until the road ends near the harbor and park in one of the free spaces along the road. The entrance is tucked between the harbor and a private driveway, and is marked.
Kent's Point: A Dog Lover's Paradise
During the summer locals have to take to the woods to walk their dogs since the beaches are mostly off limits. Kent's Point Conservation Area is a favorite, as it has gorgeous trails winding through the woods before opening onto Pleasant Bay. Though guidelines state dogs must be leashed, most owners let their dogs run free. There are even beaches to let both the dogs and humans play!
Directions: From Rte 28 take a right on Monument Rd and a right on Frost Fish Lane. Don't let the bumpy dirt road discourage you. Follow the signs to the parking area and choose a trail from there.
Things to know before you go to the Cape for vacation
What to take
Getting Around
Money & Fees
Safety & Security
Useful Websites
Traffic Notes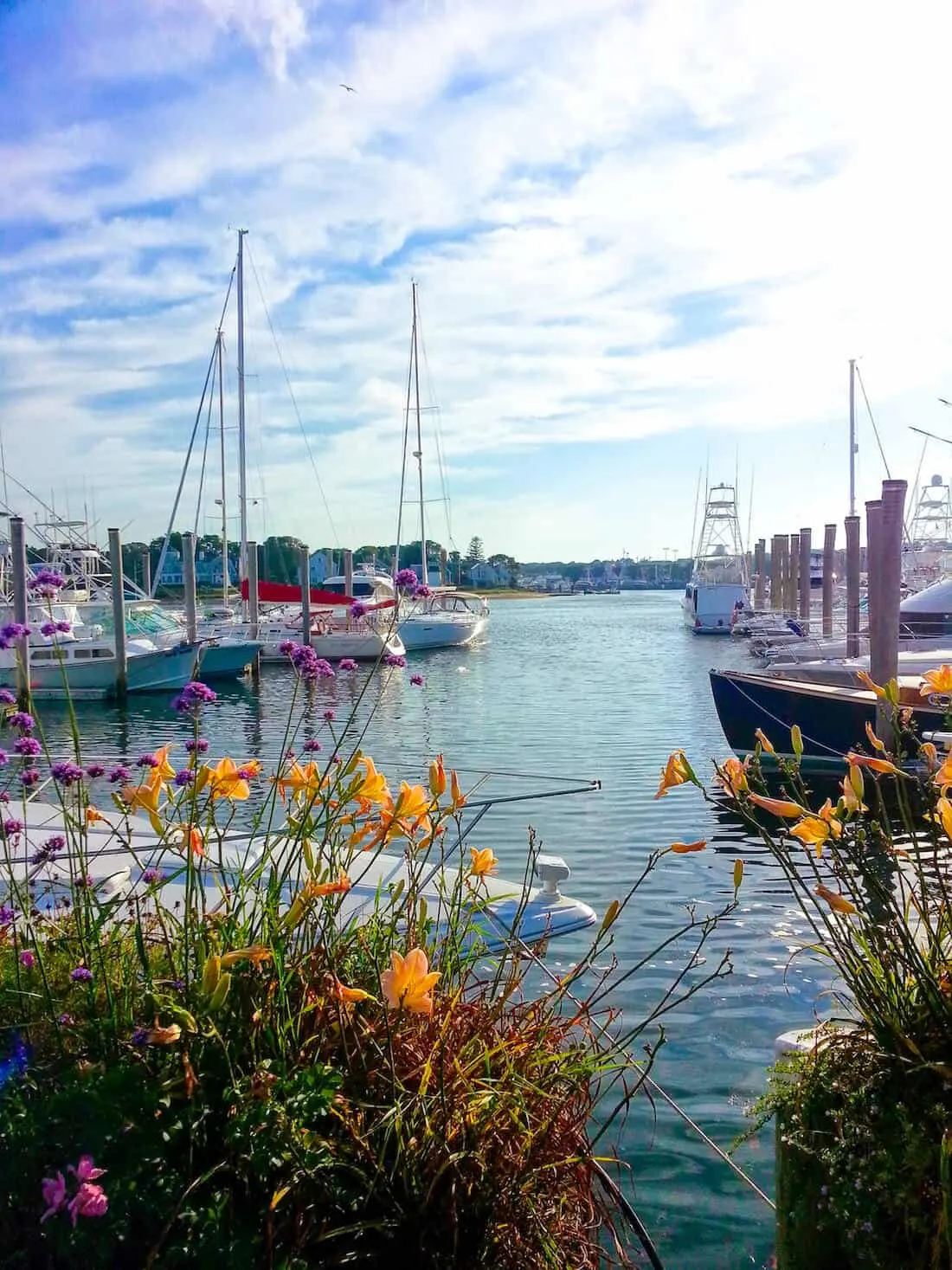 What to Take:
If you are driving, bring your adventure gear (kayaks, bikes, etc), though it is easy to rent or buy everything you may need.
Pack a pair of sneakers so you are ready for all of the outdoor activities the Cape is known for.
A sweatshirt for the cooler evenings is a must.
Don't forget your camera and a pair of sunglasses for those days at the beach.
Every town has little stores that you can buy essentials in, and Hyannis has plenty of large retail stores (Kmart, Old Navy, shopping mall, etc). Walmart is located on the Upper Cape in Falmouth, and Target is located a short drive over the bridge in Wareham (along with a Super Walmart).
Getting Around:
To get to most places on Cape, you'll need a car if planning to go from town to town. However, most towns and villages offer lots to see and do within walking or biking distance (Provincetown and Chatham are especially good for walking).
The Cape Flyer train has become a quick way to get from Boston for a weekend getaway, and Jet Blue has begun flying into Hyannis from NYC. There are buses that run in between the towns, and are a good option for those without a car. Rental bikes are available everywhere.
Money & Fees
Credit/ debit cards are accepted practically everywhere, though you will need cash for parking at the National Seashore, and for other pay-for-parking tourist hotspots. Most beaches either require permits or daily fees.
Safety & Security
Cape Cod is a safe and secure vacation destination. However, you should still take precautions while traveling as you would anywhere else. Be sure to lock your car before hitting the beach, and be aware that cops are everywhere, especially during high tourism season, so watch your speed and don't drink & drive.
Useful Websites
There are always events happening on the Cape, and the calendar at Cape Cod Today has a daily list of things to do for those days where you need some inspiration.
For a listing of 115 beaches visit the Cape Cod Chamber's website. Be sure to check out the individual towns' websites for beach parking rules and permits. Most beaches require a resident sticker (or a guest sticker for rentals), so biking is a great way to explore other towns' beaches.
Traffic Notes
Avoid traveling over either the Bourne or Sagamore Bridges on the weekends if possible, and definitely don't go between 2-7pm on Sundays, when traffic is at its worst. Leave yourself plenty of time for bridge backup at any point Friday thru Sunday.
If Rte 6 is backed up, take any exit north and catch Rte 6A for some relief. In fact, just take 6A anyways, it is a pretty drive with lots of great restaurants and shops along the way.
There is so much to be said about vacationing on Cape Cod, and so many fun activities to do with families while on the Cape. Hopefully, this gives you a good overview to start planning your activities—let me know if you have any questions!
For more tips on vacationing with infants and toddlers, see our top tips for traveling light with a baby, travel essentials for flying with a toddler, and more of our travel with kids recommendations!
Pin it!