Thank you to BJ's Wholesale Club for sponsoring this post, which was written by me on behalf of the club.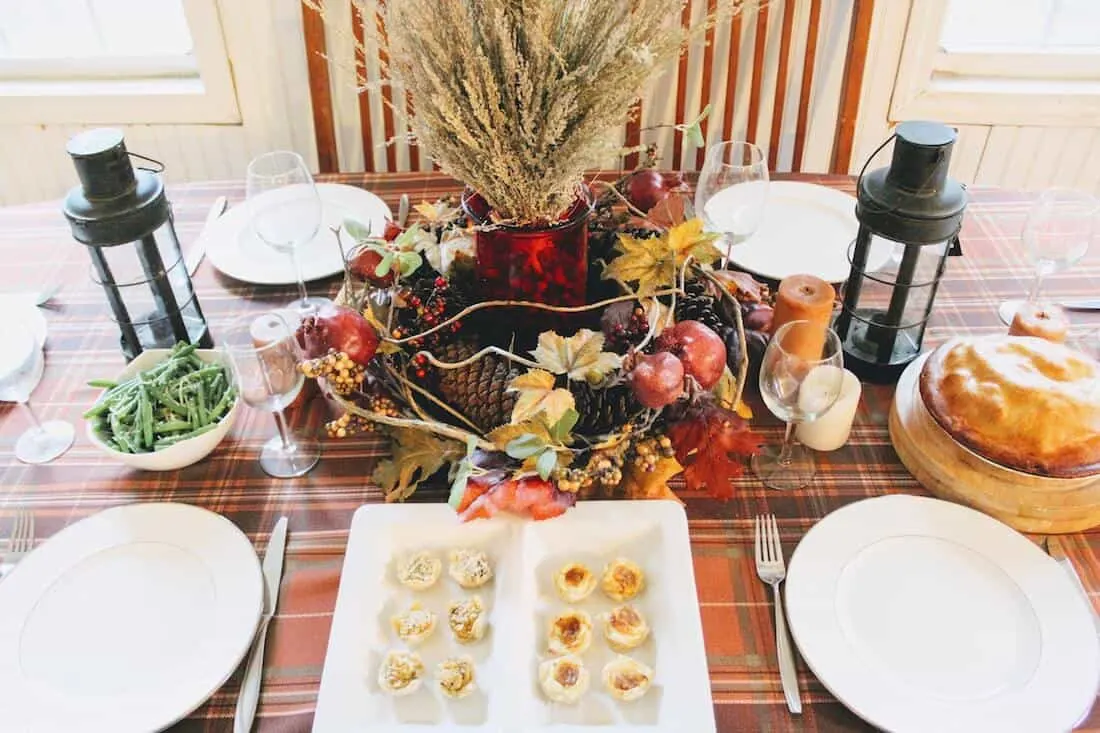 One of the things I looked forward to the most as a brand new mom to a November baby was the thought of hosting family for Thanksgiving—to show off both my baby and my "I got this" skills as a new mom. Turns out, hosting the holidays can be overwhelming! Thank goodness for family that first year who stepped in to get it all done, and helped me realize that finding ways to make things easier makes everything more enjoyable in the end.
Now two years later, I've finally figured out how to make it happen without wasting tons of time (because what mom has extra of that) or money (because no one has that to spare). So today I'm going to show you how to easily create a beautiful Thanksgiving table, complete with decor and yummy food, without stress or the headache that comes with holiday preparations!
I think we can all use reminders about making holiday entertaining easy on ourselves. Holiday stress is a real thing—did you know that nearly half of all Americans (41%) find hosting Thanksgiving dinner more stressful than asking their boss for a raise? Seriously! Holidays should be about celebrating what we have with family, not something that causes strife.
Here are some tips for making Thanksgiving memorable, while maintaining both your sanity and a grateful spirit.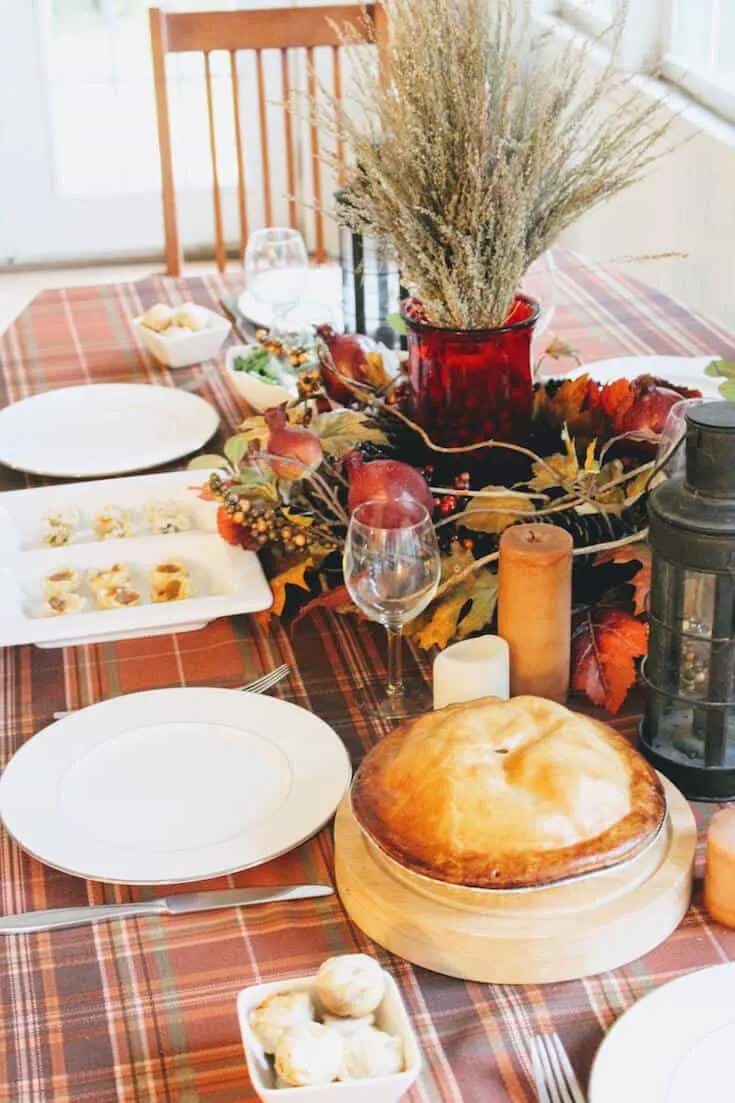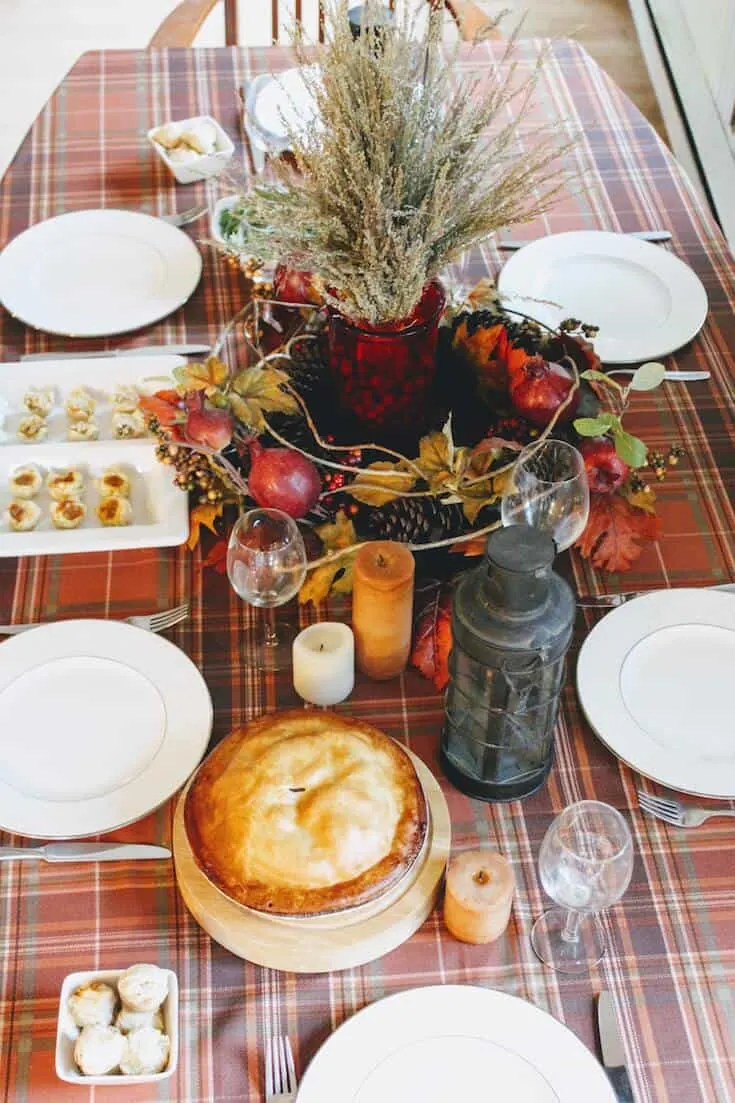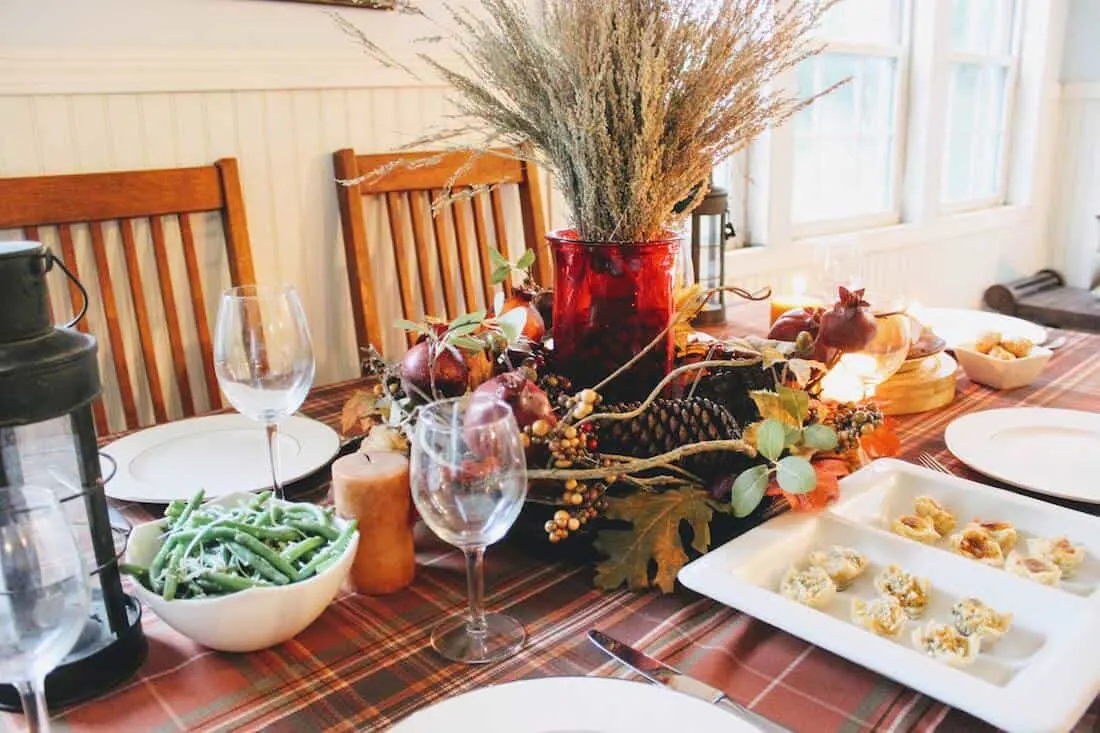 Creating a Thanksgiving Tablescape
When it comes to Thanksgiving, the focus is definitely on the food. But a pretty table just makes everything better! When decorating for holiday entertaining, I like to go one of two ways: a solid color tablecloth with lots of interesting decor elements, or a festive tablecloth with minimal statement pieces. For this one, I chose that latter!
When planning your tablescape, remember that food will likely end up taking up a good chunk of real estate—people like having those seconds nearby. So the table should be festive, but leave space for lots of plate passing.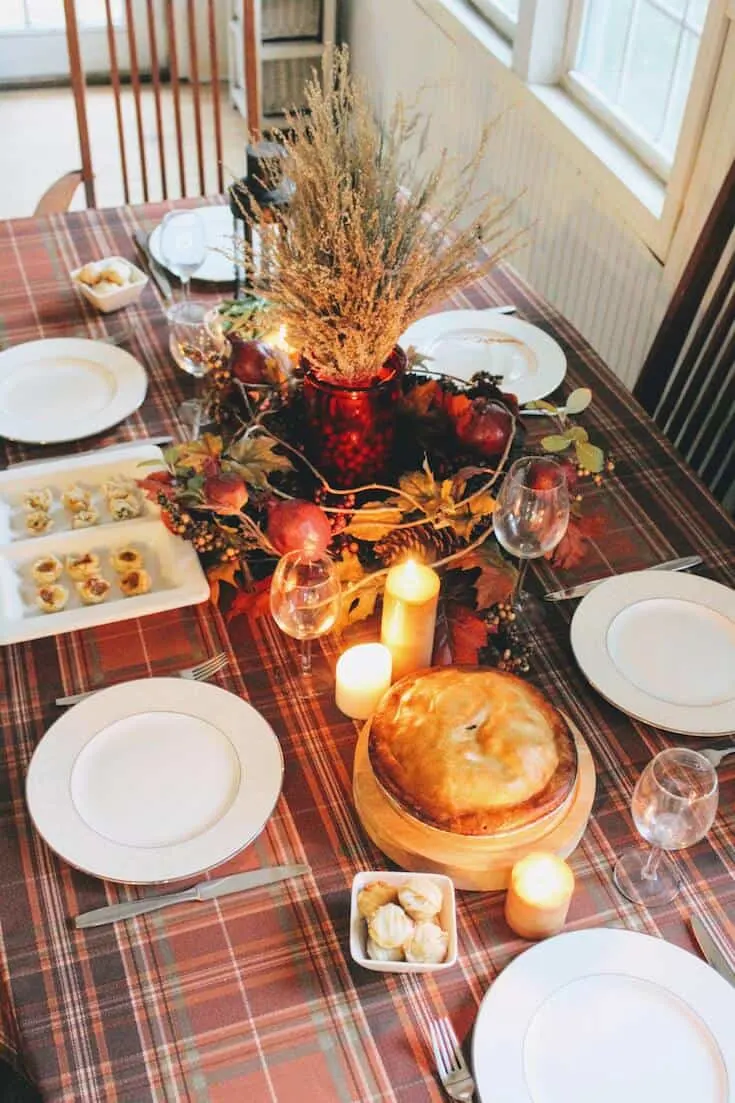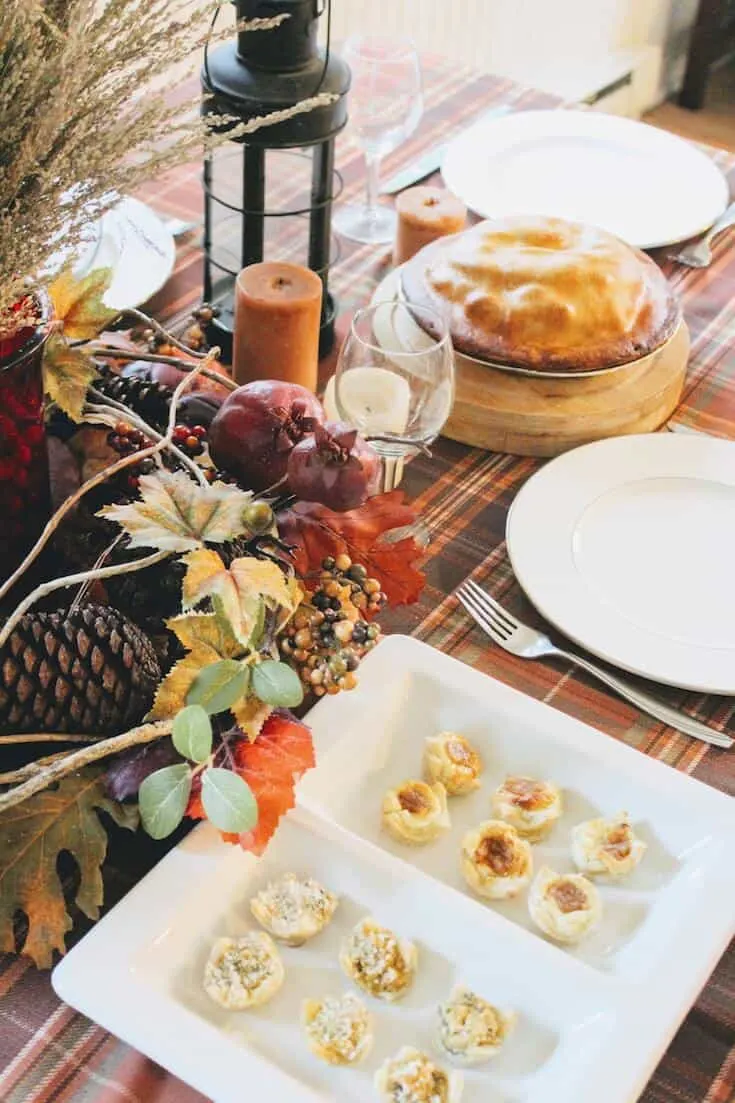 Focus on a beautiful centerpiece that draws inspiration from nature, and find ways to repurpose objects you have at home or that you find while shopping.
I used this rustic Harvest wreath as my focal point and brought in a vase and decor from other areas of my home to complete the look, adding in cranberries, candles, and pumpkins for an extra seasonal touch.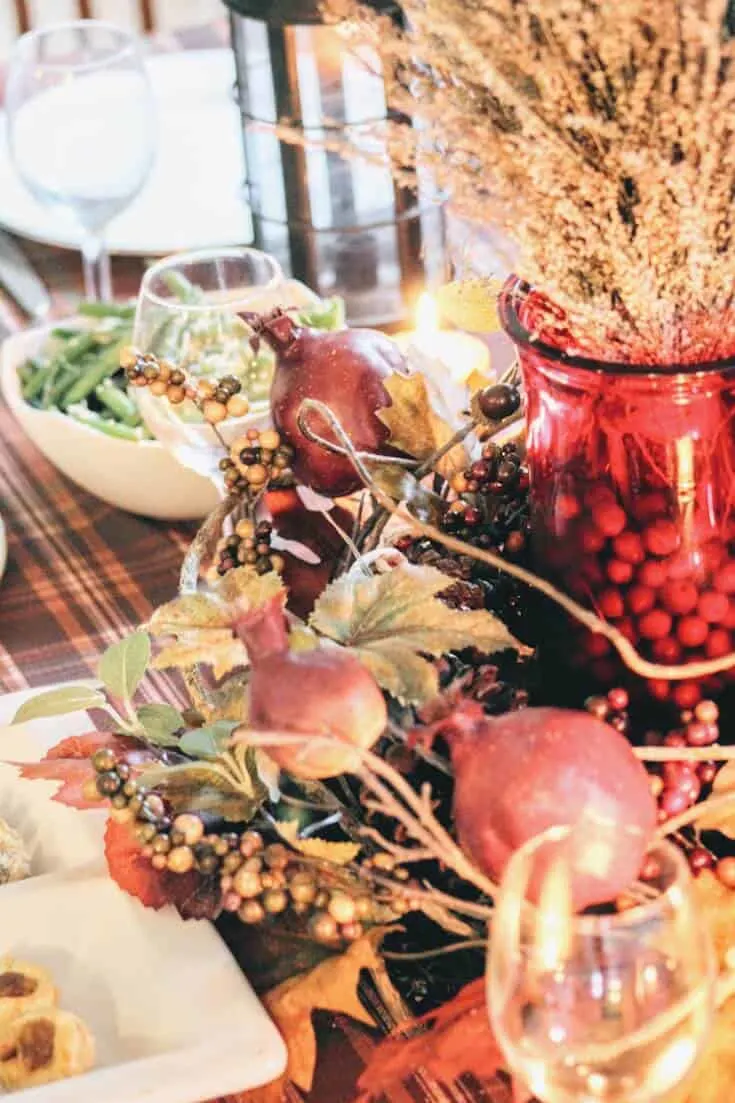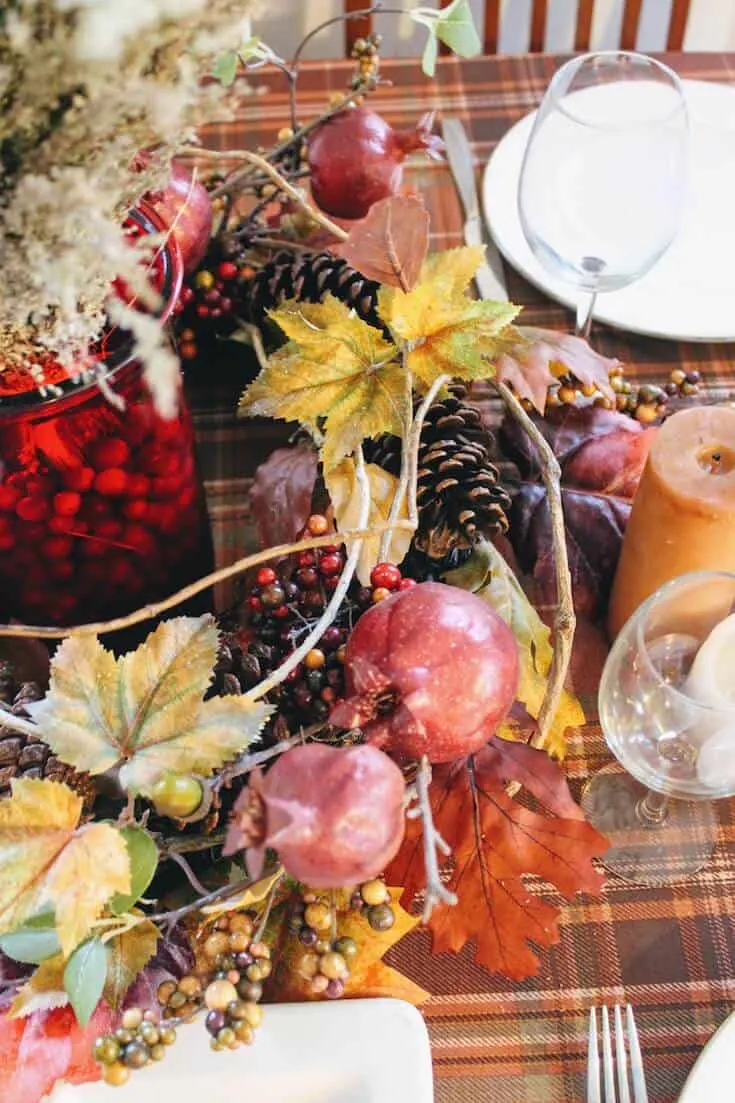 I used simple and classic serving dishes, such as Berkley Jensen Serving Bowls (they come in a pack of 4—perfect for all your holiday sides) to keep everything accessible and easy to share.
Appetizers can be set out, and replaced with the main course after the family is done with the pre-dinner grazing, and of course, dessert is always something to look forward to!
Fill with fabulous food (that is easy and affordable to prepare)
Rather than spending hours in the kitchen, I opted to pick up some of BJ's frozen appetizers, and they are SO. GOOD. My favorites are the Wellsley Farms Artisan Appetizers that includes Apple Fig Brie Bites, Cheese & Caramelized Onions Puff Pastry Tarts, and Chicken Pot Pie Bites. It seriously takes all my willpower to not finish them before guests arrive. The same is true for the Wellsley Farms Mile High Apple Pie—YUM.
Buying prepared items is a great way to enjoy a delicious Thanksgiving dinner, but allows for less stress getting ready and more time to spend with family.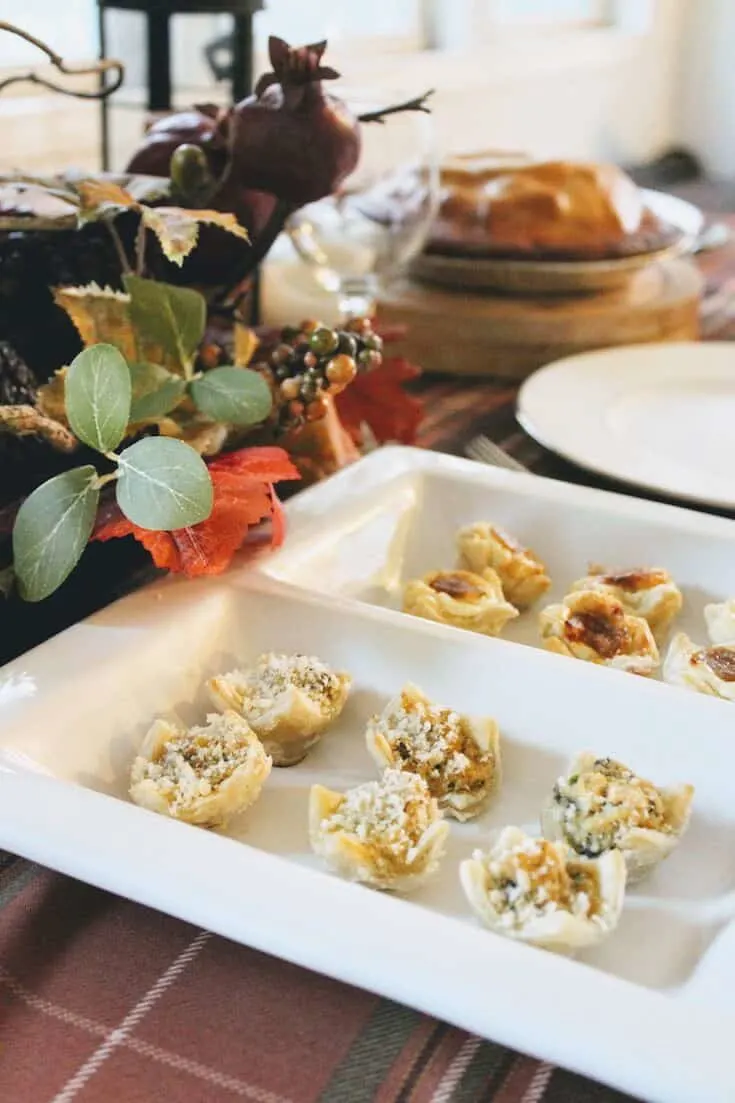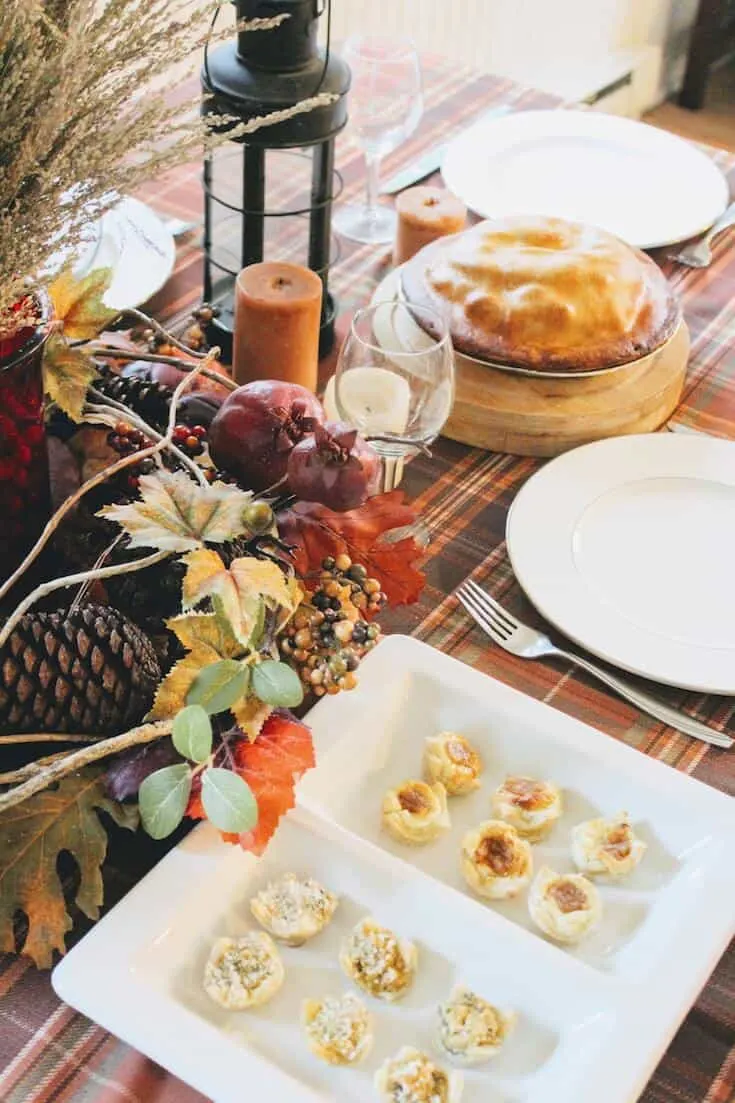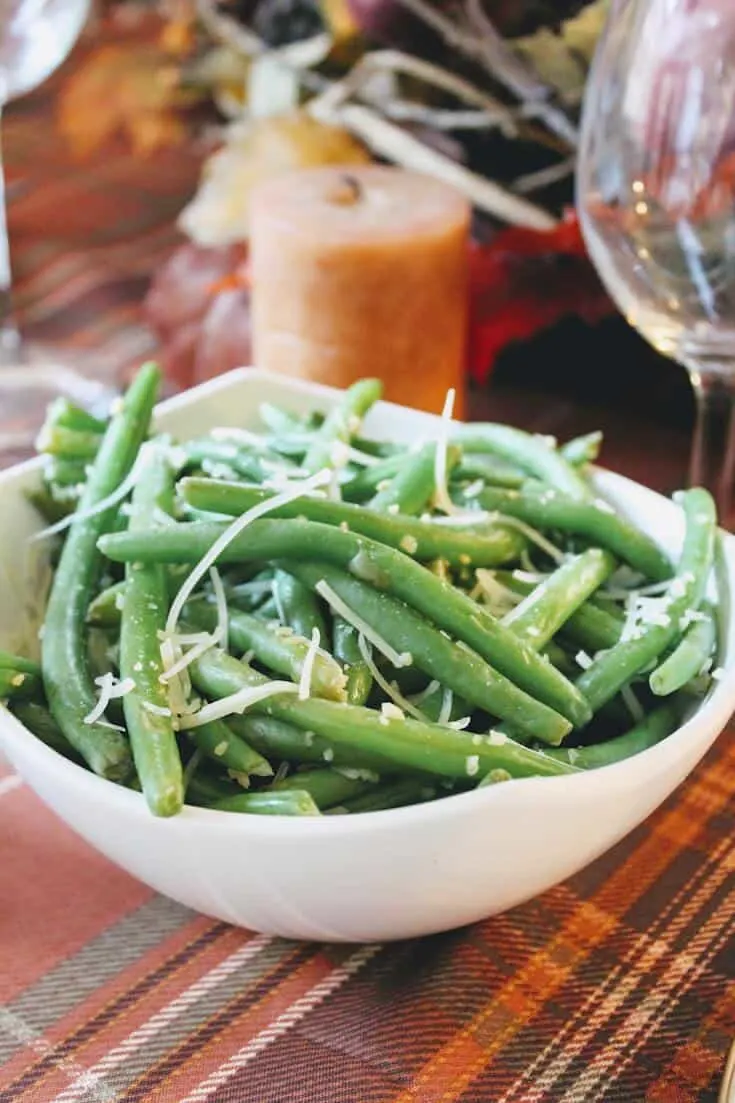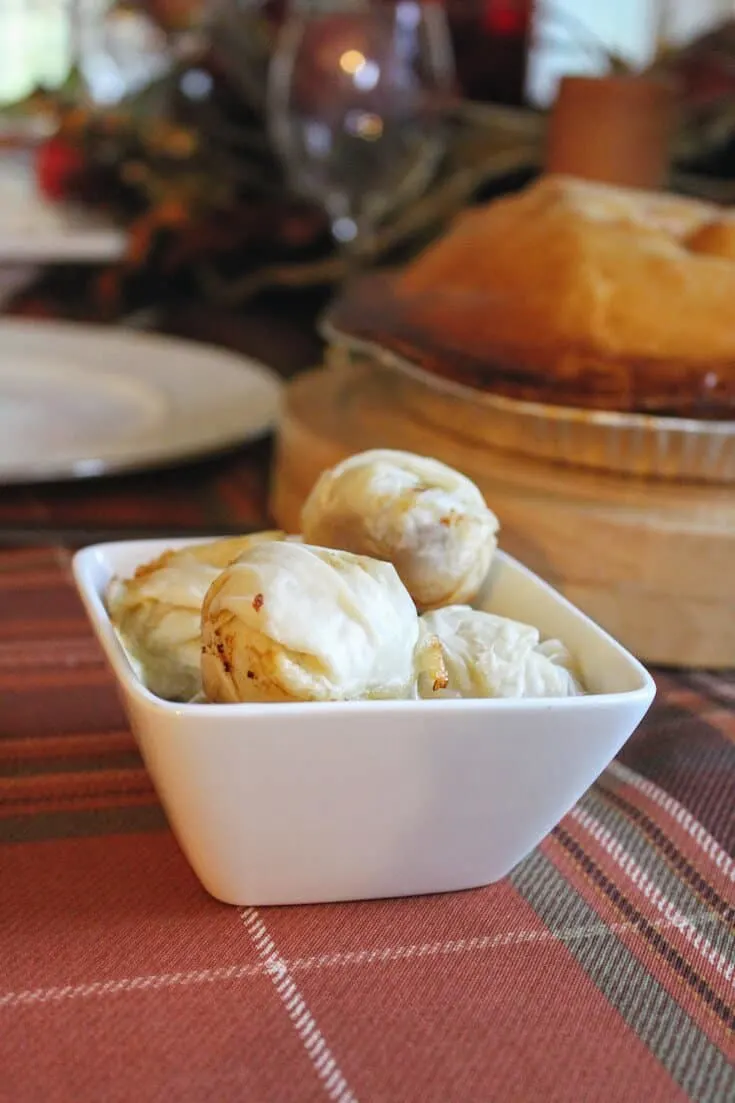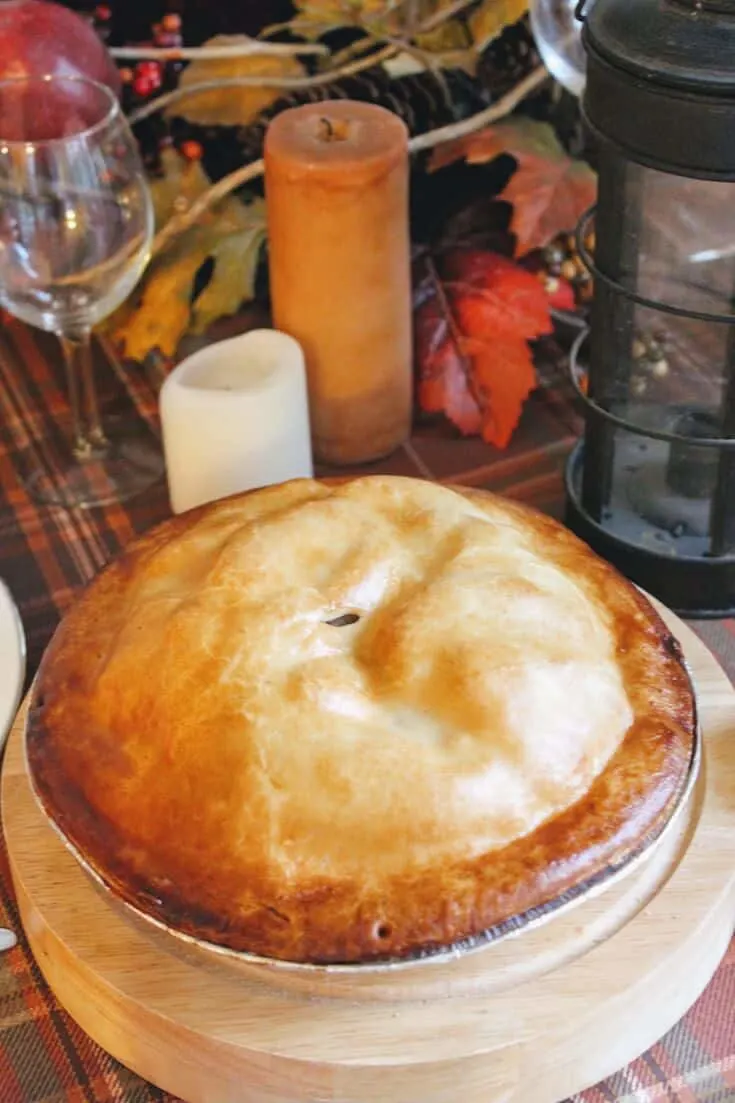 Create a Family Keepsake
Since Thanksgiving really is all about being grateful for what we have and who we share it with, I like to do something that provides time for reflection. This year we are doing a Gratitude Vase, which is an easy DIY family keepsake that everyone can get involved with.
Simply take craft wood slices (or paper would work in a pinch!) and have everyone write down something they are thankful for. A paint marker works well but a permanent marker would be fine too. For the littlest ones at the table, let them add their mark with some crayons or markers.
Add each wood slice to a jar or vase filled partly with cranberries, and use as both a holiday decoration and a reminder of the wonderful meal together.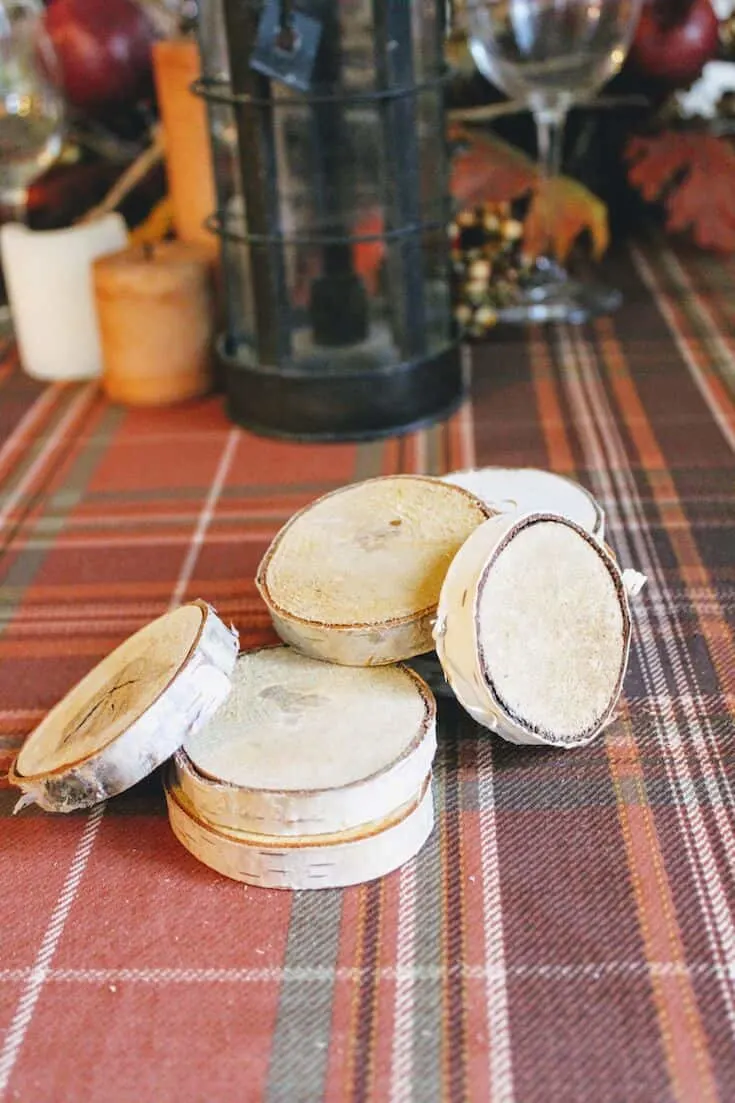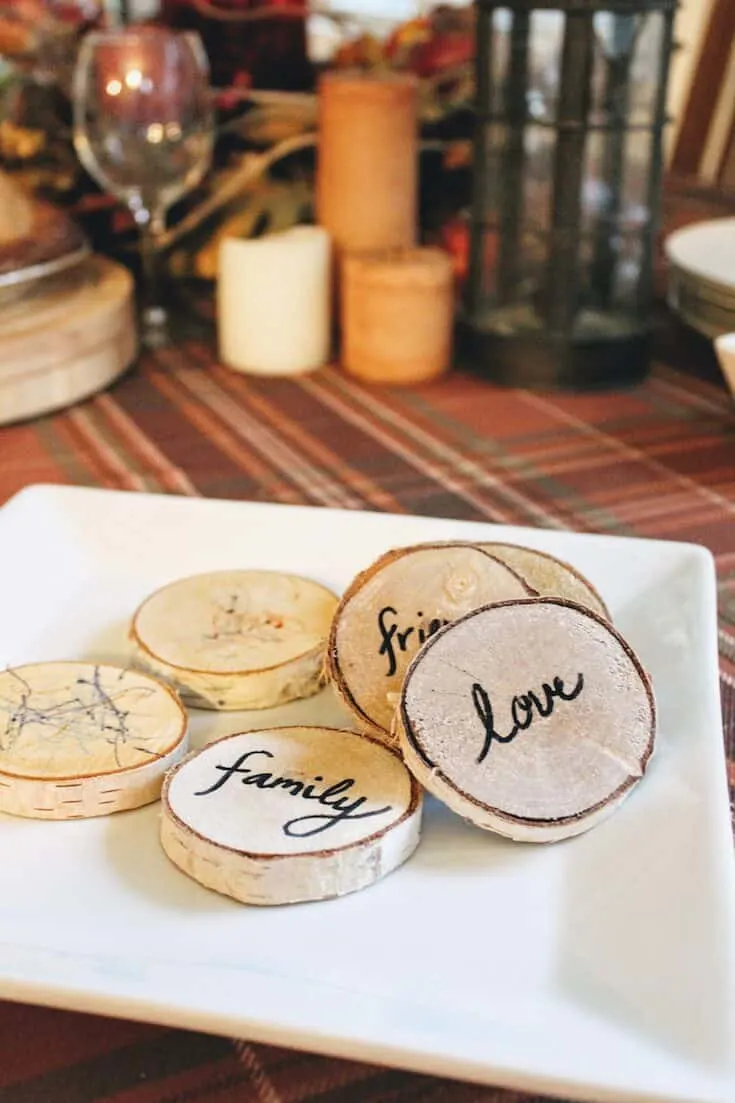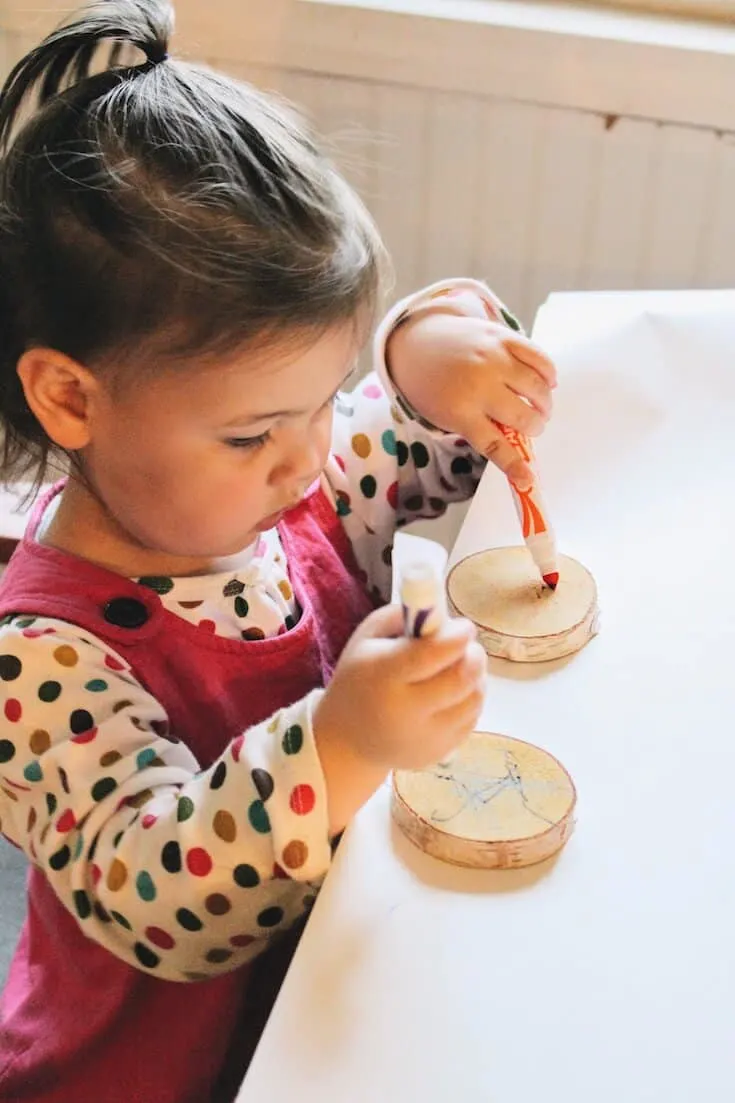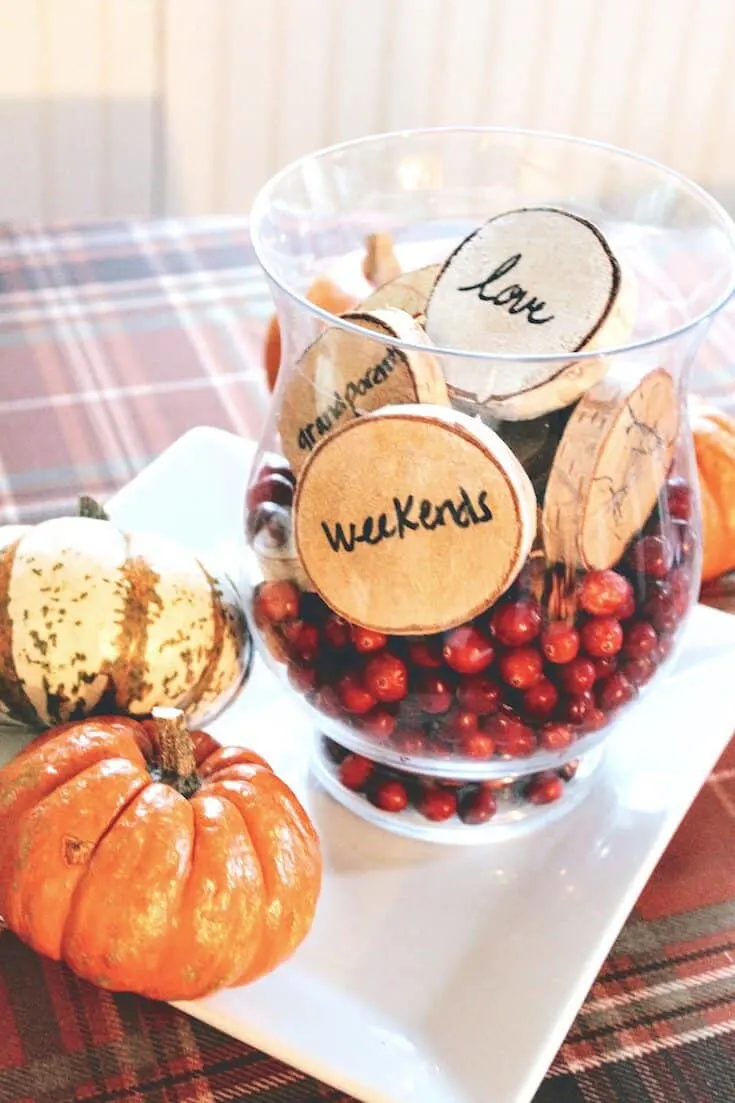 Thanksgiving made easy with BJ's Wholesale Club
Hosting Thanksgiving or another holiday meal may seem like a really big ordeal, but luckily, BJ's Wholesale Club has us covered. As members, families can save up to $500 a year by shopping at BJ's, including saving up to 25% off grocery store prices every day. I stock up on great deals throughout the year there, but what I really love is how BJ's helps members save on Thanksgiving—both with time and money!
BJ's has a great assortment of items that are perfect for creating a festive and memorable holiday feast. From decor and serving items for the table, to the food and treats that fill the plates, it has everything families need for Thanksgiving.
As a busy mom to a toddler, the last thing I want to do is make stops at multiple stores for individual items. Shopping at BJ's makes things easier—everything is in one place! Here are just a few of the things I picked up in just one visit to the club:
That

gorgeous Harvest wreath

for the table's centerpiece

An assortment of pumpkins & fresh cranberries to add to the decor

Serving bowls

for all the yummy side dishes

Enough

appetizers

to feed a small army

All the makings of a Thanksgiving dinner, including

Perro Farms Organic Green Beans

and of course, dessert!

Plus, snacks and items for Charlie's school lunches (because multi-tasking is a great thing).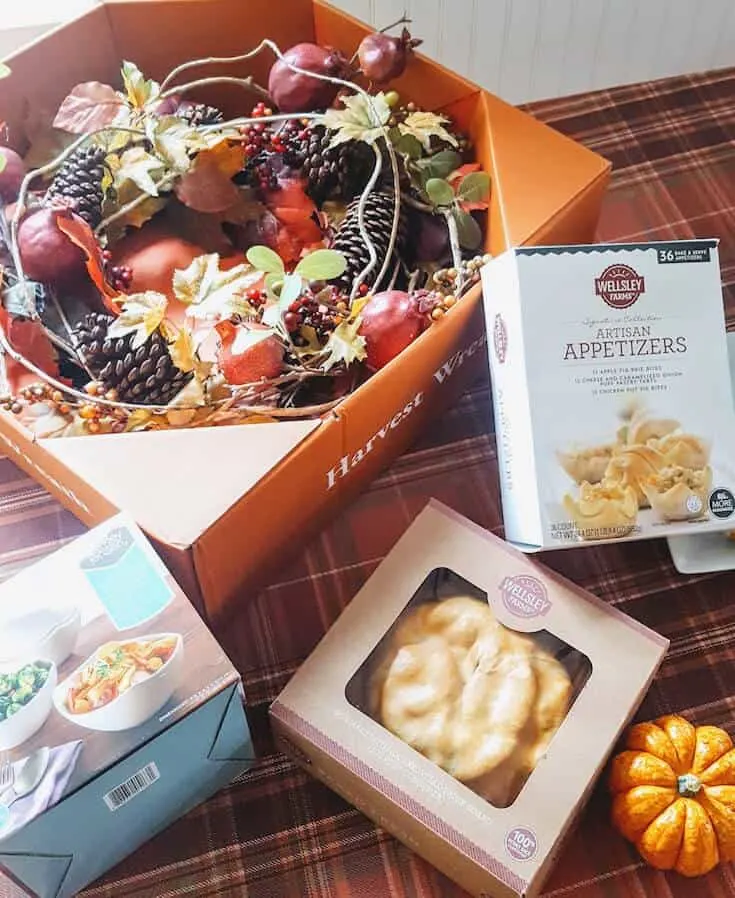 Members can also get fresh deli platters, wine, beer, or liquor and fresh meat (hello Mr. Turkey!). Like I said, everything in one place!
So whether you are a new mom planning to host your first family Thanksgiving, or a seasoned pro looking to spend more time with your family rather than stressing over details and meal prep, give yourself some grace and head over to BJ's to make the holiday that much easier!
What are your favorite Thanksgiving traditions, and what stresses you out the most about hosting (or attending) holiday parties? I'd love to know, so leave a comment below!
Thank you to BJ's Wholesale Club for sponsoring this post, which was written by me on behalf of the club.
Pin for later: