Thank you Idahoan® Steakhouse® Soups for sponsoring this post. Enjoy the flavorful, slow-cooked taste of restaurant-quality soup at home, in minutes. Photos by Mary Ware
Chilly temps outside leave me wanting to curl up on the couch and sleep away the winter—but it also leaves me longing for the fun get togethers that happen so much more frequently in warm weather. But just because the wind is howling outside doesn't mean we can't have fun together inside, so I decided to invite all of our family over for a cozy little soup party.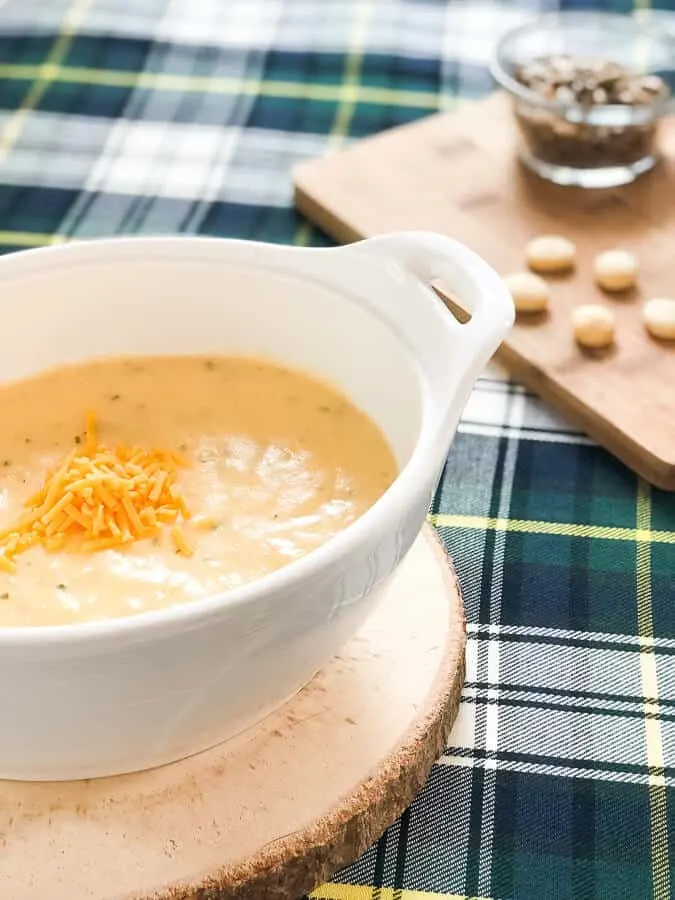 The best part was it was so easy to put together that I was able to relax and enjoy watching Charlie dance and entertain everyone during the party!
Soup is like a staple of winter—it ranks right up there with scarves and babies wearing adorable beanies. It also makes for the perfect way to get together with family or friends and just enjoy each other's company. If you haven't hosted a soup party already, I definitely recommend it!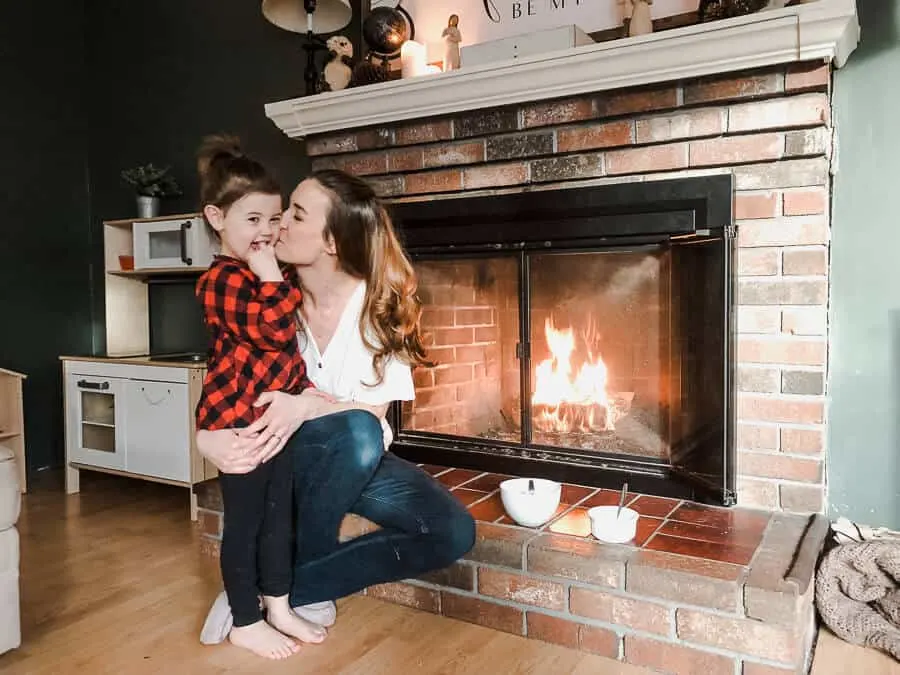 Here are my top tips for hosting an easy soup party:
Choose a Theme + Easy Soup Party Decor
Soup parties are the ultimate comfort event. Just the word soup conjures up feelings of warmth and relaxation, and so a relaxed atmosphere is really all you need.
I find it really fun to break out the china and do formal tablescapes for holidays, but this was definitely not that type of occasion. Instead of placemats, I opted for blankets and spots on the couch in front of a roaring fire.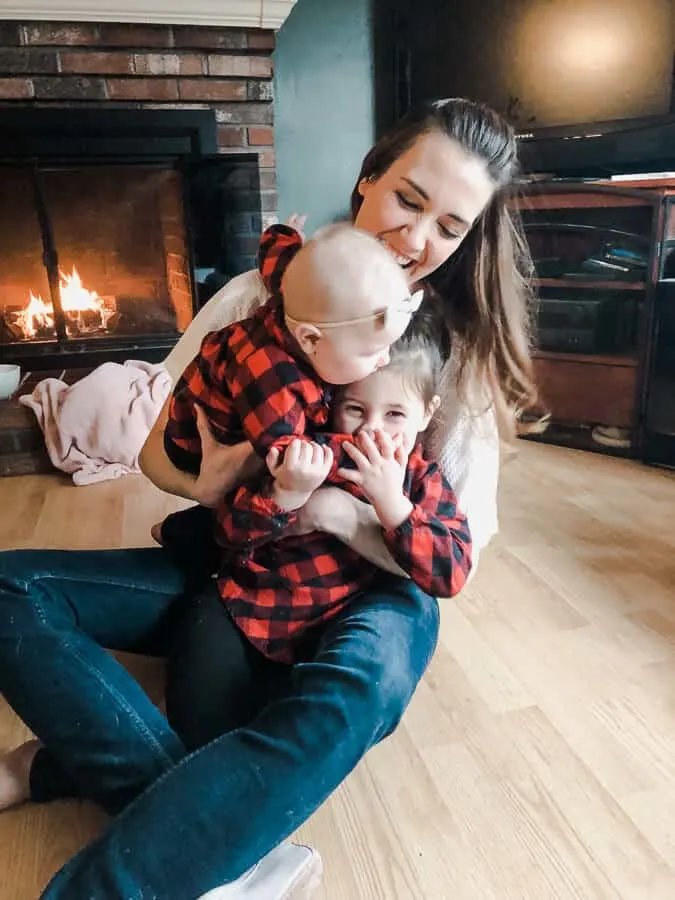 Soup party themes could be anything, but simple and a bit rustic seems to feel just right to me.
I used a plaid tablecloth as my foundation for a simple soup buffet, and incorporated wood slices and other items that brought in a cabin type feel to the room.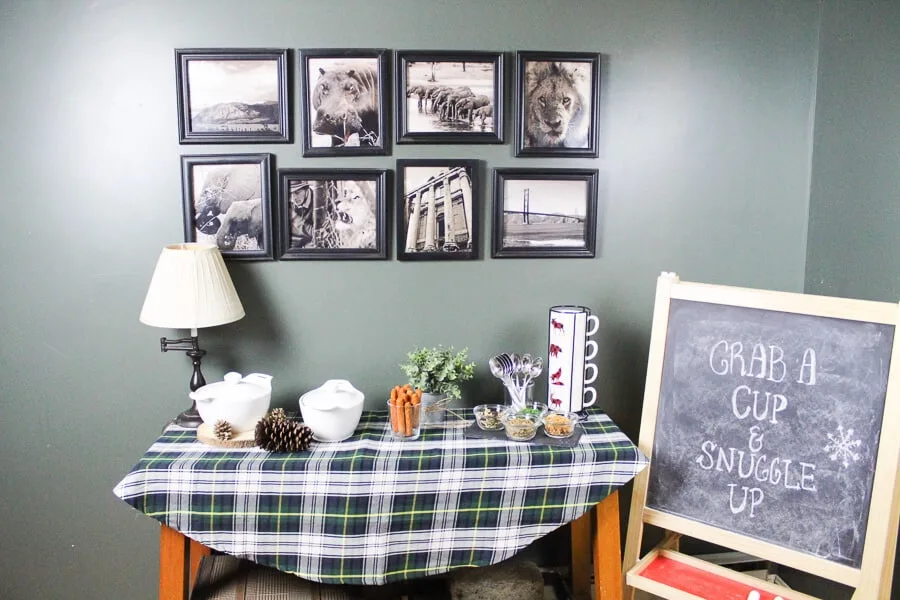 Plaid is a great direction to go—the color could easily be adjusted to fit the theme. Black and White buffalo check, for example, would be classy and modern, while older plaid blankets placed in spots around a room could create little reading nooks for a soup and book party.
I decided to put out smaller cups that would be easy to relax with since we were eating in front of the fire in the living room, and added in a little fun sign using Charlie's chalkboard.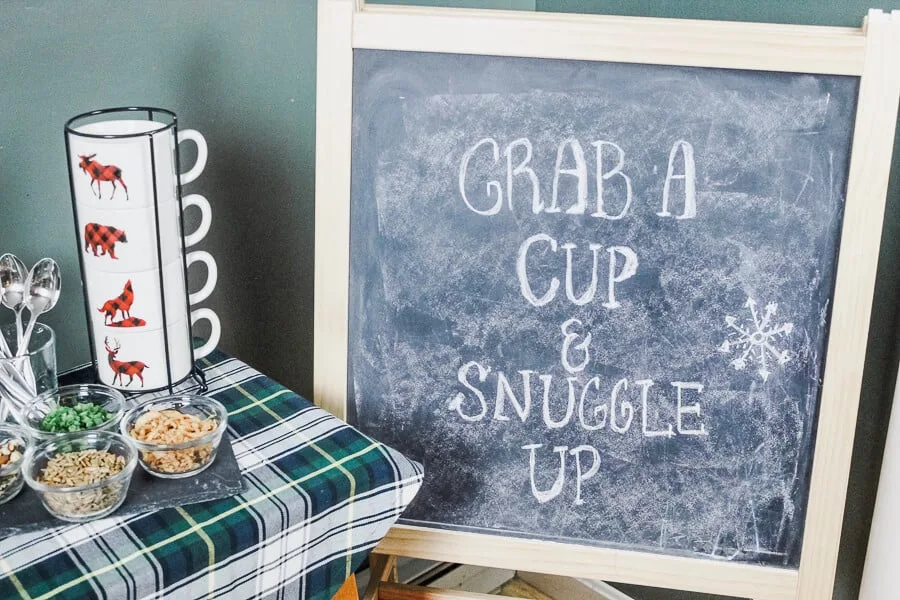 If you don't have a chalkboard, I've got this in a printable form for you! Just click here (or on the image) to download your free soup party printable and enjoy!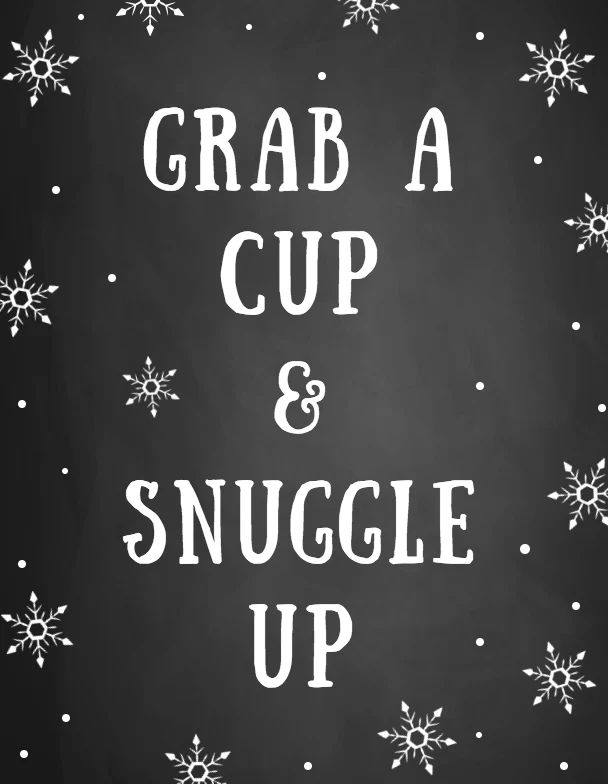 It would look great framed and placed on the soup buffet or could even be used for a hot chocolate or coffee bar for another cold weather party.
Find Easy Soup Recipes Everyone will Love
Soup is absolutely the star of any Soup Party, so be sure to pick something you know everyone will love.
Our family LOVES potato soup, so I was excited to partner with Idahoan® Steakhouse® Soups to try out their awesome line up of signature flavors. What made it even better was how easy it was to put together.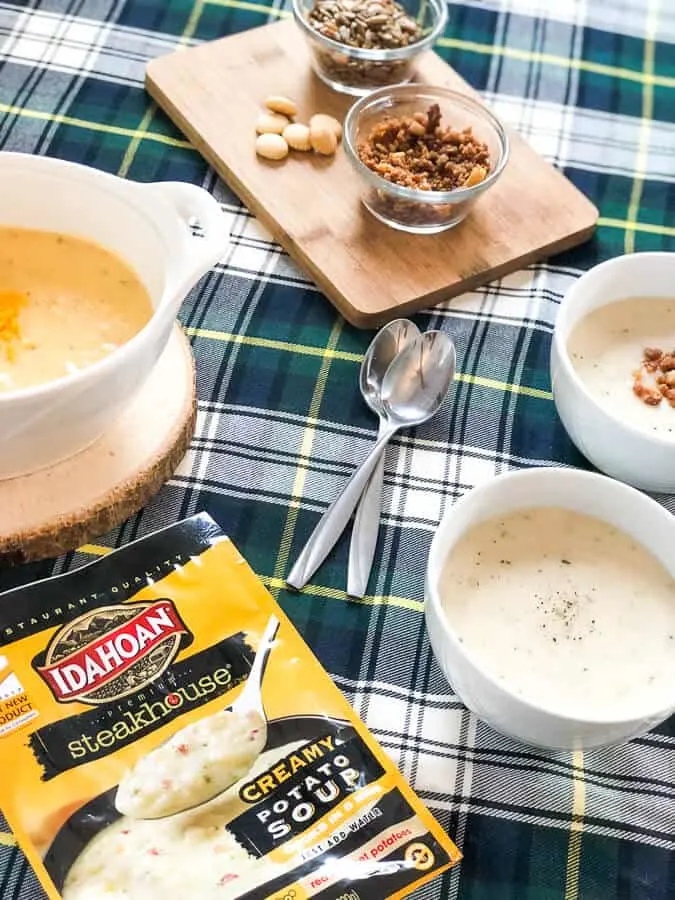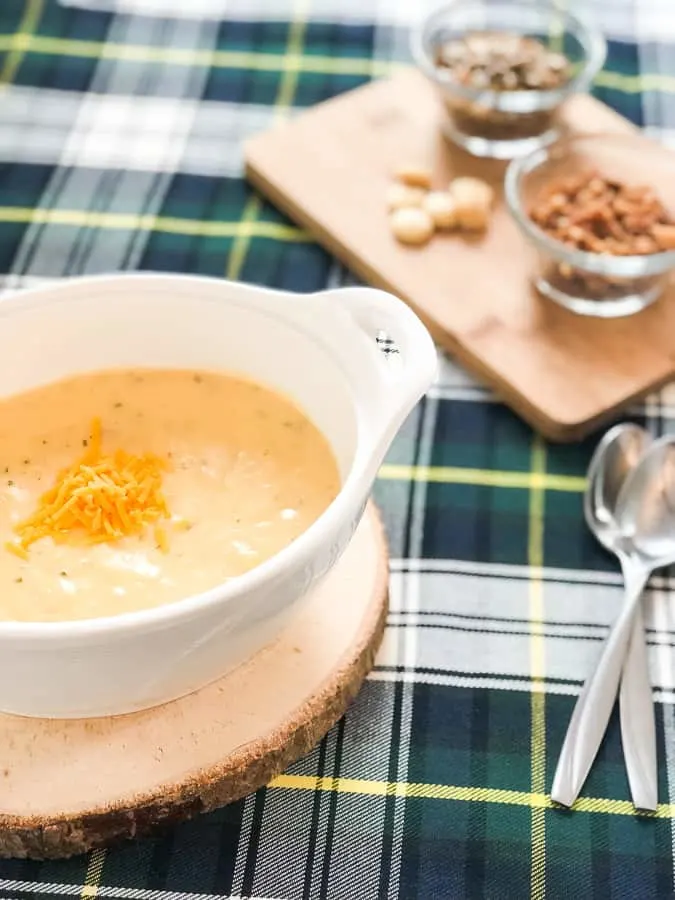 I have just never been the type of person that can wait for hours to make the perfect soup. In fact, I really don't think I have ever made soup from scratch. And I may never now that I know how easy and delicious Idahoan Steakhouse Soups are.
Everyone at the party was saying how good the soup was and couldn't believe it only took a few minutes to make—I have to agree, it tasted like it had been bubbling on the stove or in a crockpot for hours!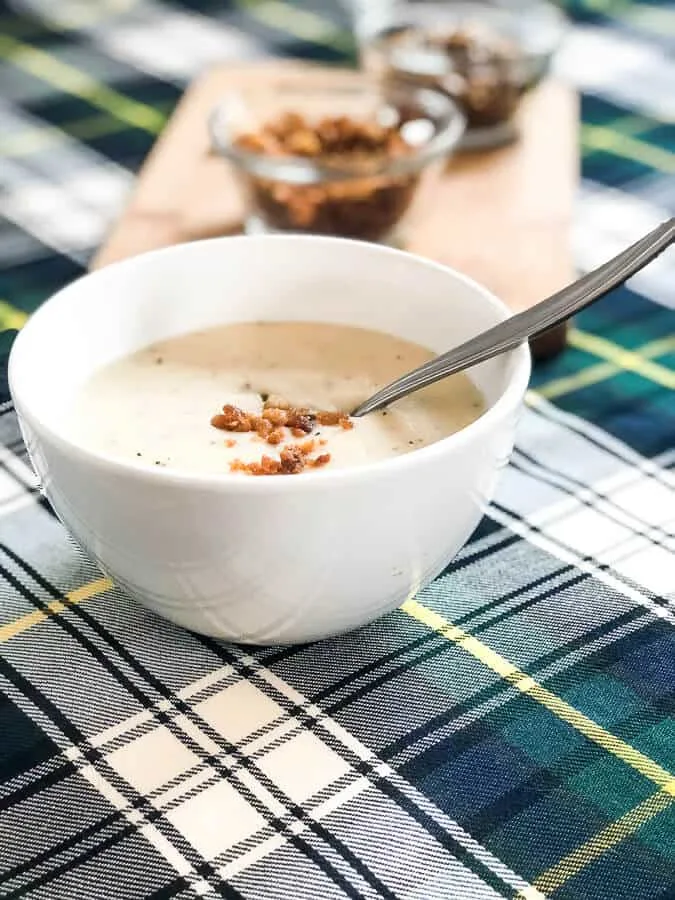 How is that possible? It's simple.
They combine real Idaho potatoes with quality ingredients to create flavors like Cheddar Broccoli, Loaded Potato, Cheddar Potato and Creamy Potato. And all I had to do was add water!
Select Sides for the Soup
I decided to do a spin on the traditional soup and sandwich party idea and added a few sides to compliment the flavors of the soup.
We put together grilled cheese sandwiches (cut into strips for easy eating—and dipping—on the couch) and then added some items with interesting textures to the buffet.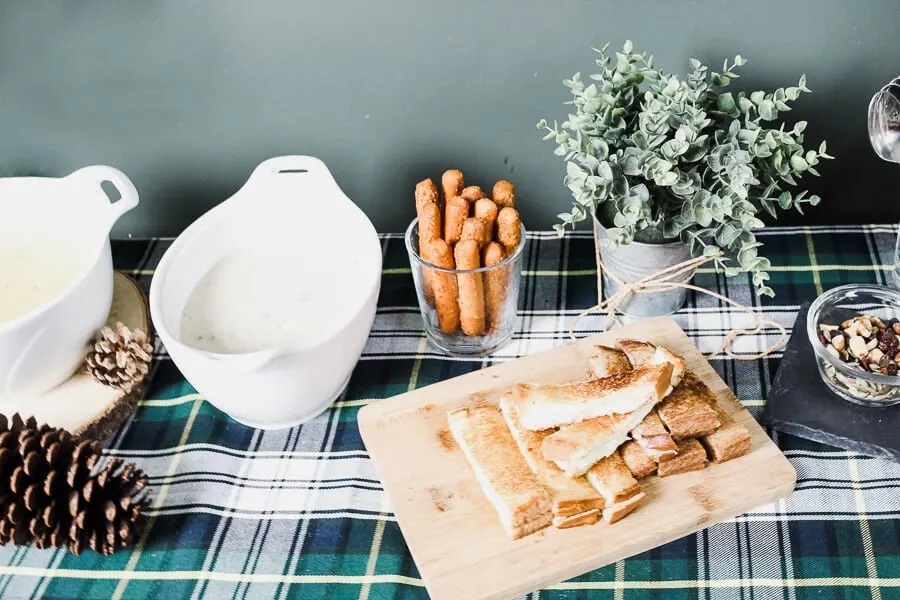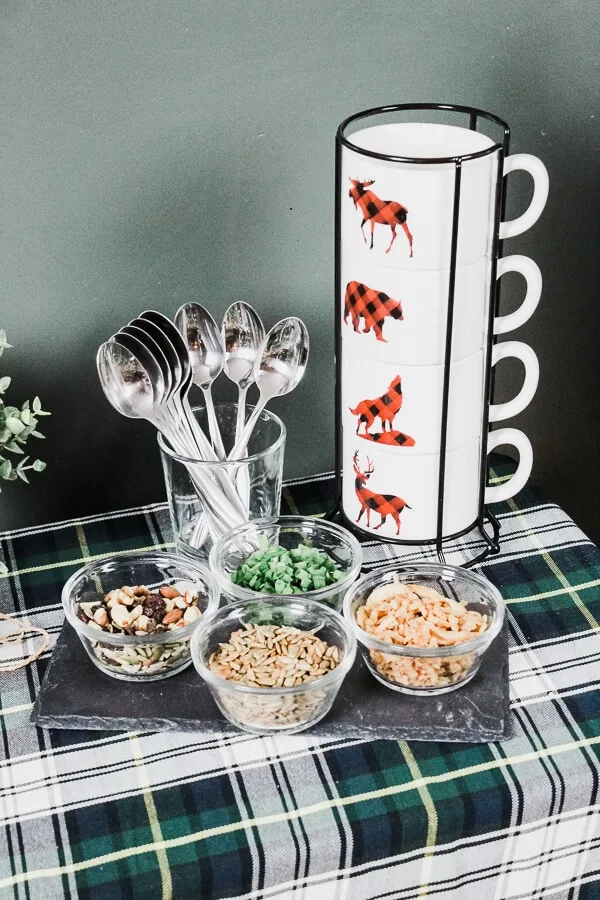 Some great sides for a soup party include:
Grilled cheese or other finger sandwiches
French bread
Breadsticks (I chose a roasted chile version for a little kick)
Bacon (bits or real bacon—I prefer the real stuff)
Sunflower seeds
Dried nut and fruit mix
Crispy fried onions
Sour cream
Cheese
Chives
The cups worked perfectly to allow my guests to try out different flavors of the Idahoan Steakhouse Soups and to pick their favorite, as well as to make it easy to get comfortable on the couch. Of course, a few people went straight for the bigger bowls to load up on one type!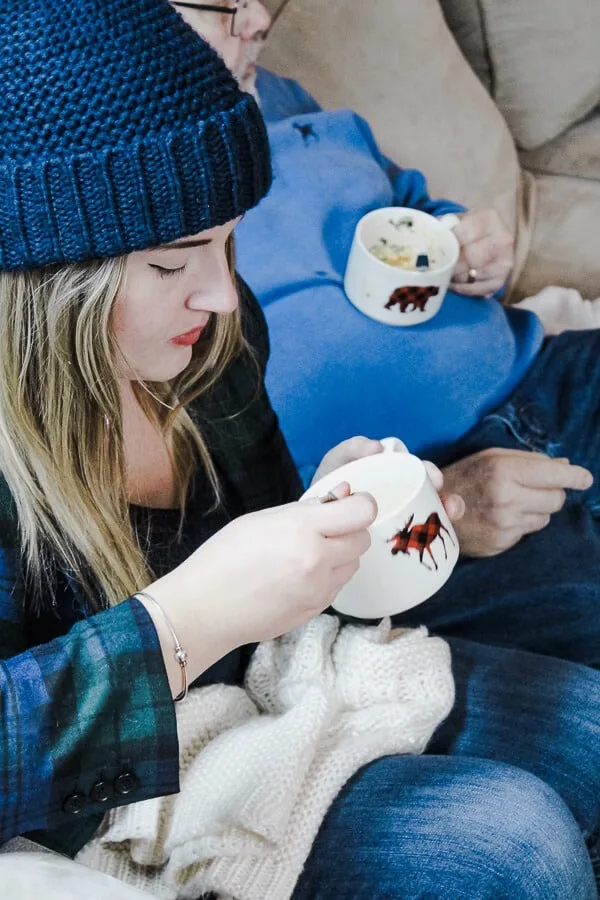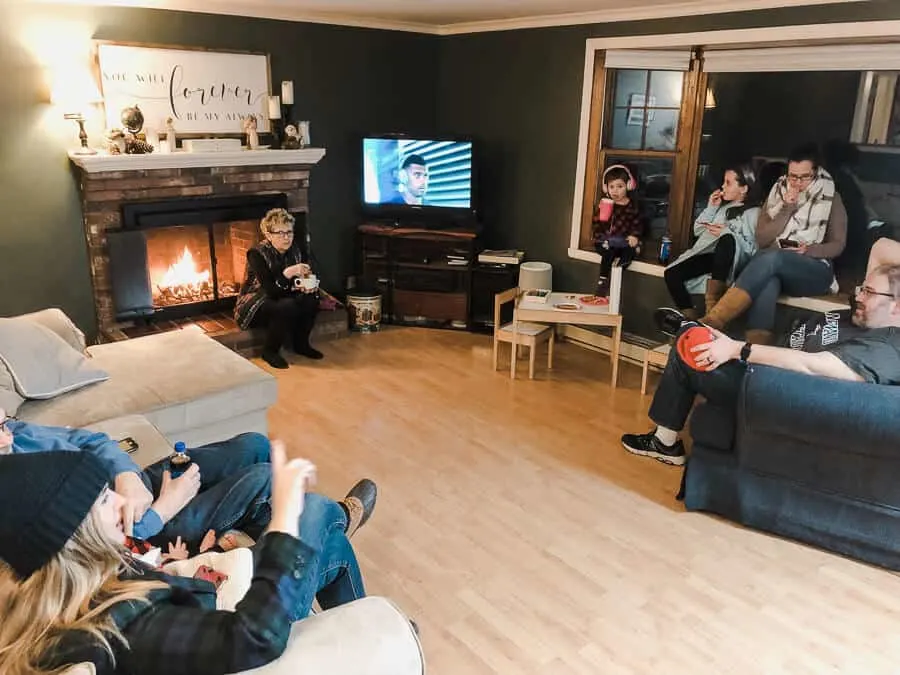 We had such a fun time that night—from Charlie turning the fireplace into a stage and performing for everyone, to just having a chance to sit, relax and catch up. I will definitely have to do this type of party again soon!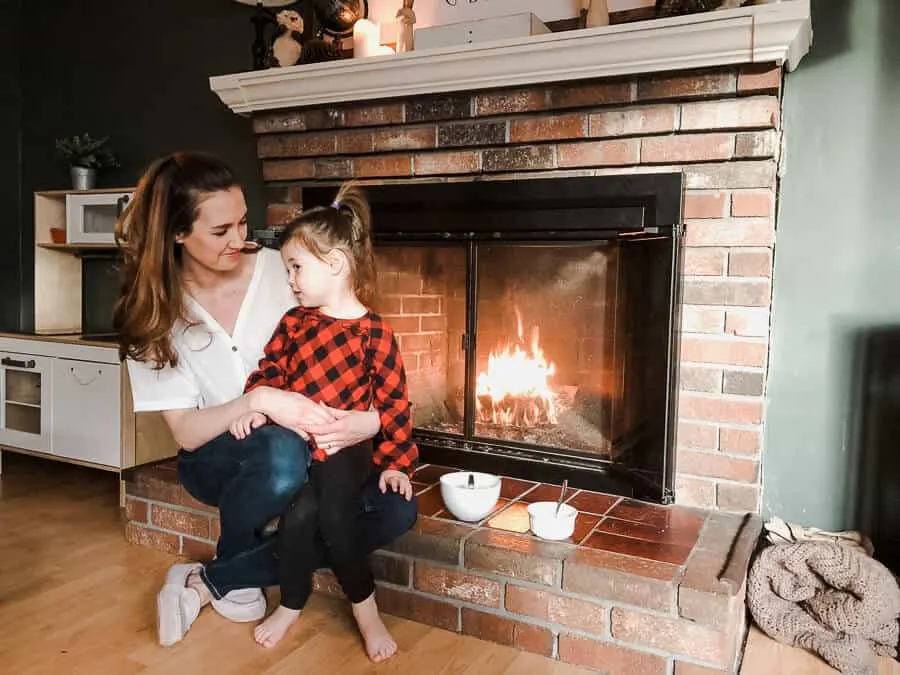 Have you hosted a soup party before? I'd love to hear all about yours!