What do you think of when you imagine an Ultra Strong Mom? For me, I think of my mom! Today I'm partnering up with Hefty® to celebrate the Ultra Strong Moms in our lives, and share the top 5 qualities they instill in us!
Thank you Hefty® for sponsoring this post. All opinions are my own. Photos by Mary Ware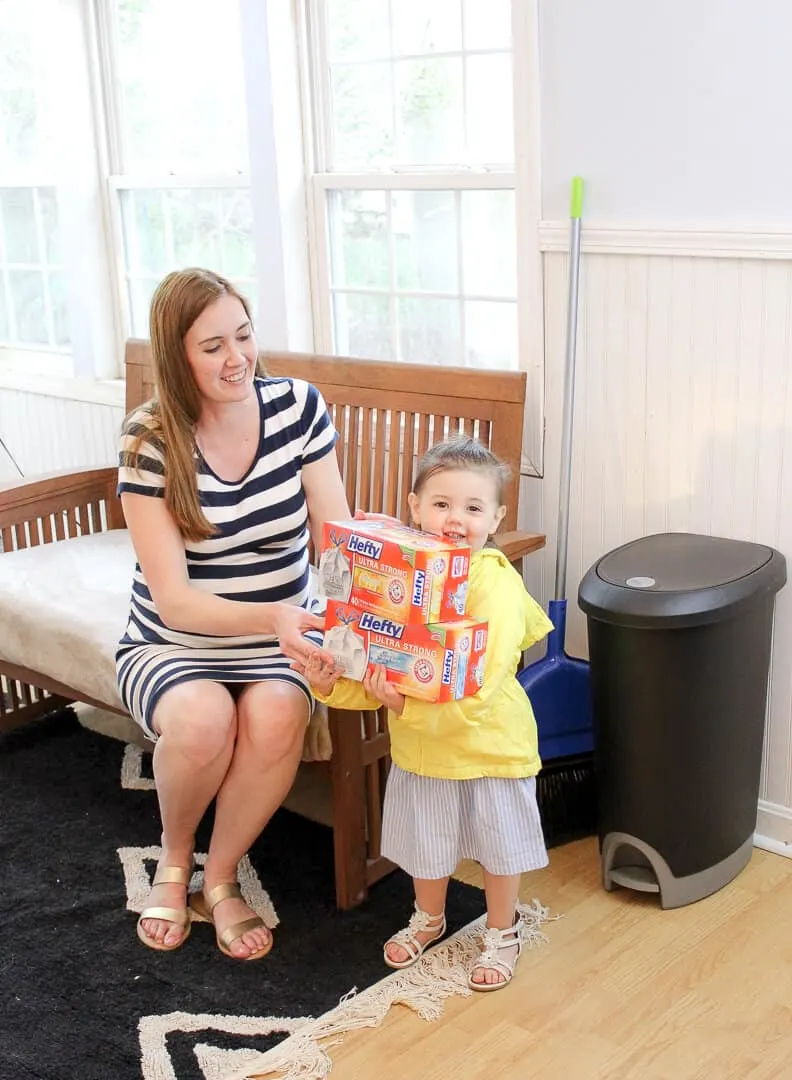 When I was little, I thought strong meant bodybuilders, weightlifters, or giants who could pick up boulders like breadcrumbs. Now that I am older, I know who really demonstrates qualities of strength—Moms!
From making it through tough pregnancies, long adoption processes, difficult labor and delivery, to raising kids with no guidebook, moms are one tough breed! They function on little sleep, battle constant pushback from bossy toddlers, and somehow manage to run a household full of happy and healthy individuals, often while working and handling a life of their own. Go Mom!
My mom is one of the Ultra Strong Moms. She would probably laugh at that title, and flex her muscles in an attempt to prove me wrong (sorry Mom, it's not going to work).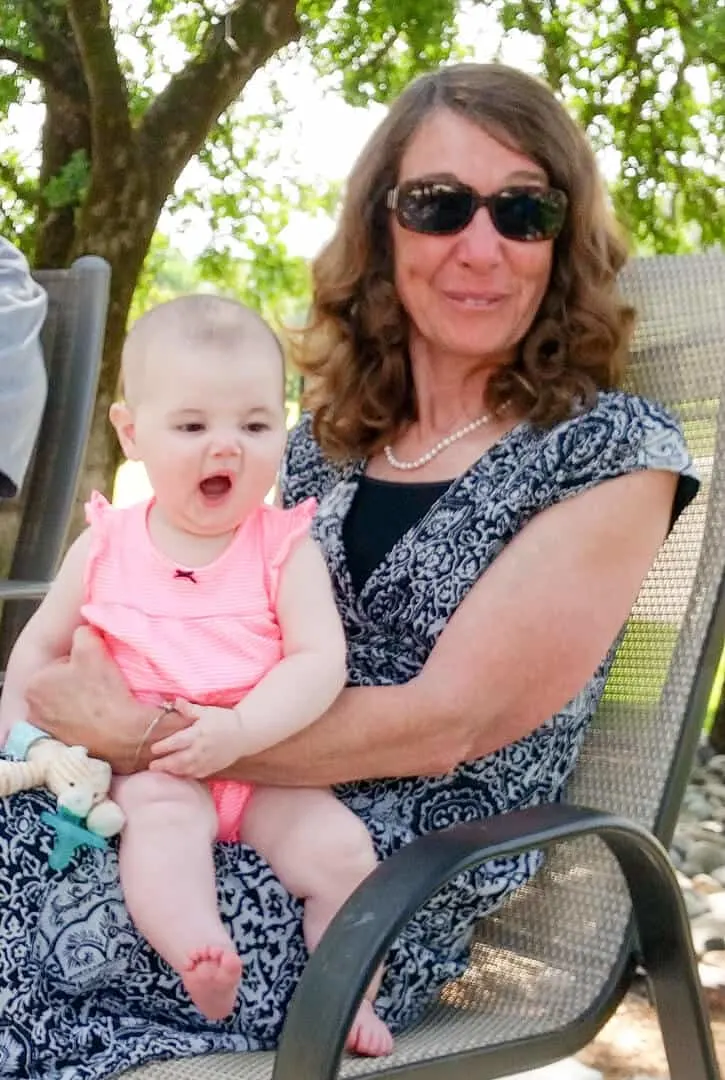 Here are 5 qualities that make my mom, and other moms out there, Ultra Strong:
They are PHYSICALLY STRONG
Have you ever tried carrying all of your groceries at one time to avoid a second trip to the car? Now add 1, 2 or 3 clingy children to that mix, insisting on being held, pulling at clothing, or tripping you as they stop to admire a pretty rock. That is what it is like to be a Mom most days.
The physical toll that just raising children takes on the body, much less trying to herd those children anywhere or run errands with them, is exhausting. Moms are constantly on the go, and despite often putting their physical needs behind those of their family, their bodies are capable of doing incredible things.
My mom has always been a healthy-minded person and enjoys eating healthy and exercising. Growing up she showed us the importance of a balanced lifestyle, and often took us to fun activities like swimming and yes, even jazzercise (yay for the 80s!) to get some energy out.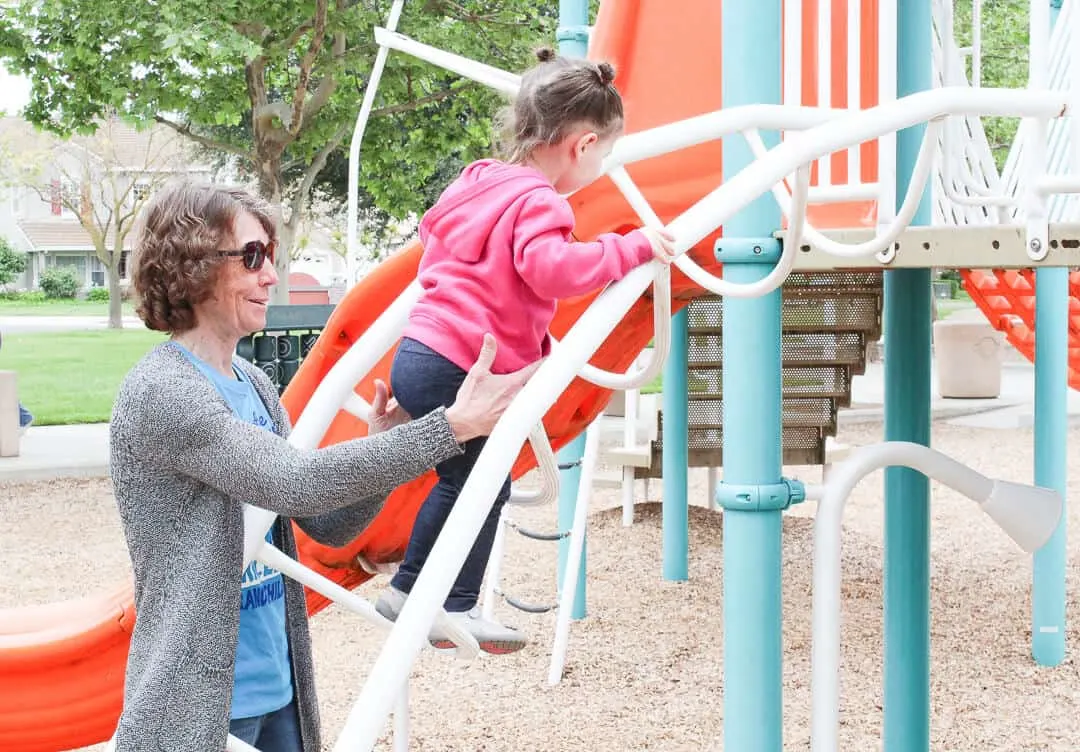 Proof of her physical strength though comes from two solid examples: 1. She pushed through chronic daily migraines (medically intensive which she has had her whole life) to give her kids everything, and 2. Her "gun show". We always joke about her biceps—which came completely from lifting babies as a preschool teacher and mom of 4 and from walking the dogs—even our friends would comment on how strong she is! I definitely have muscle envy!
They are MENTALLY & EMOTIONALLY STRONG
My mom is hands down the most compassionate person I have ever known, and is a constant source of encouragement and support for friends and family, despite whatever challenging circumstances, difficult medical diagnosis, or personal struggles they may be facing. Ultra Strong Moms know that building others up and creating a community is important.
They aren't afraid to cry (my mom does at any commercial with the slightest level of cuteness or inspiring story) and they would drop everything to lend a helping hand. They make us want to be better individuals (and more like them)!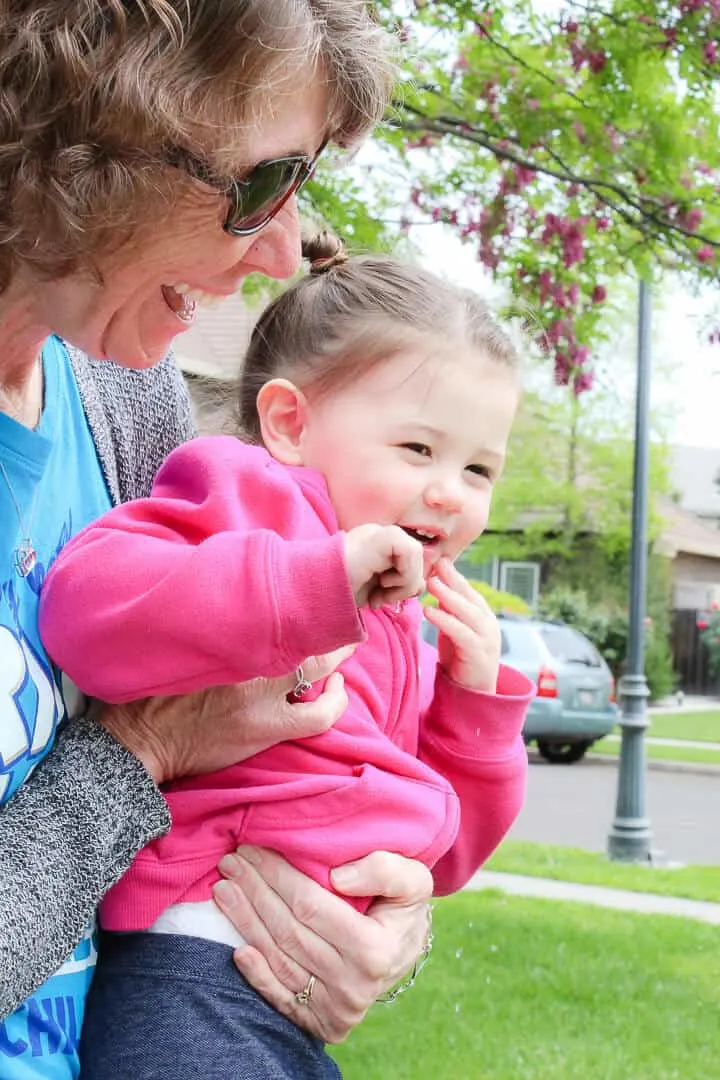 They GET STUFF DONE
Want something taken care of in any line of business? Give the task to a mom. They are experts at hustling and making things happen, and know how to negotiate, delegate, and finish projects on time (including those last-minute school projects their kids just happen to find at the bottom of a backpack). I don't know how my mom coordinated the schedules of 4 busy kids—I can barely handle one!
To this day, if any of us kids need anything, my mom makes it happen, bending over backward if needed. We are lucky to have her! And let's not forget the messes they have to deal with—how she ever kept a clean house is beyond me!
My mom has set an amazing example for me, and it inspires me to be the best mom I can be to my babies as well!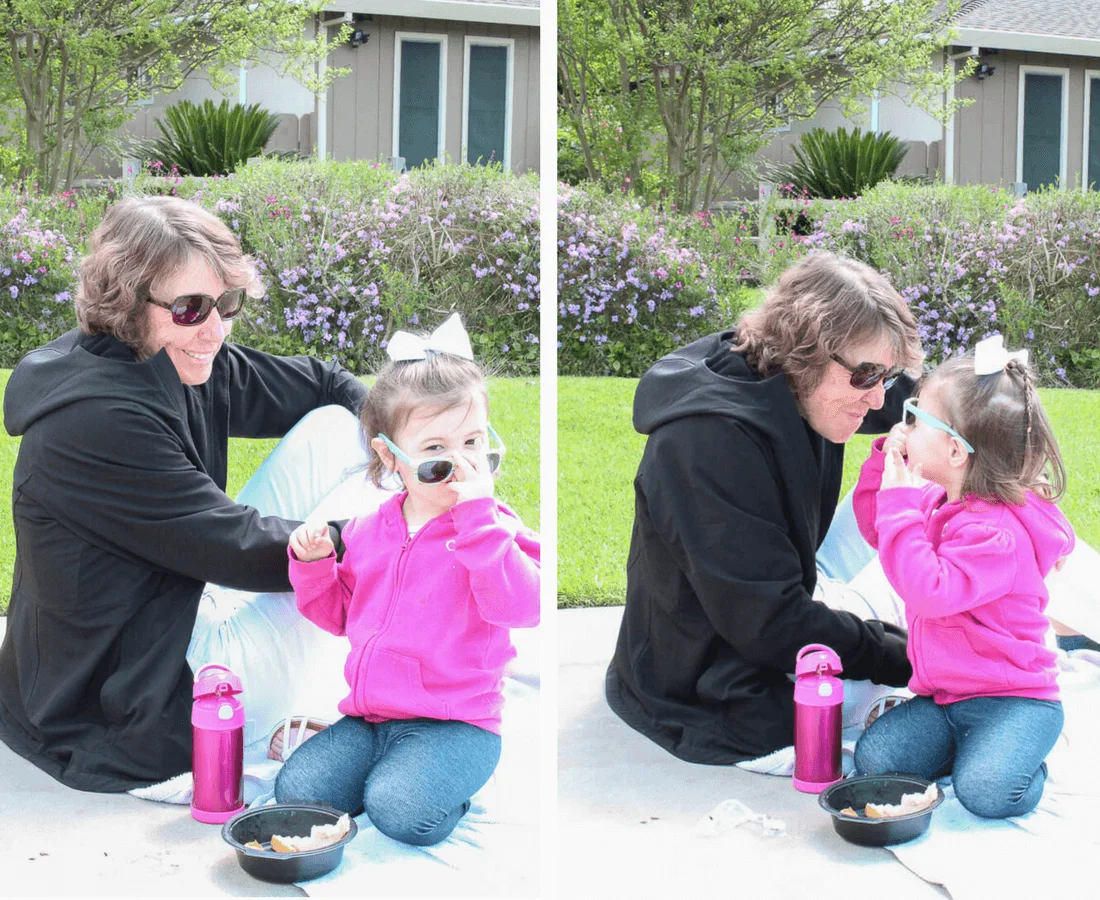 That is why I'm loving being able to partner up with Hefty® to celebrate the Ultra Strong Moms in my (and your) life! They teamed up with John Cena and his mom Carol Cena to create a hilarious commercial about strength—and who would know it better than her? She is both an Ultra Strong Mom and a mom to someone who basically is able to lift boulders like my childhood imagination assumed giants could!
Check it out:
To me, it makes perfect sense to pair moms with Hefty® Ultra Strong™ trash bags. Moms know all about what is needed in terms of strength and savings when it comes to purchasing for the home. They make smart financial decisions and know a great deal when they find one.
Hefty® Ultra Strong™ trash bags have Triple Action Technology to resists tears and punctures, keep odors at bay, and have a 100% satisfaction guarantee. Grab a coupon to test them out here!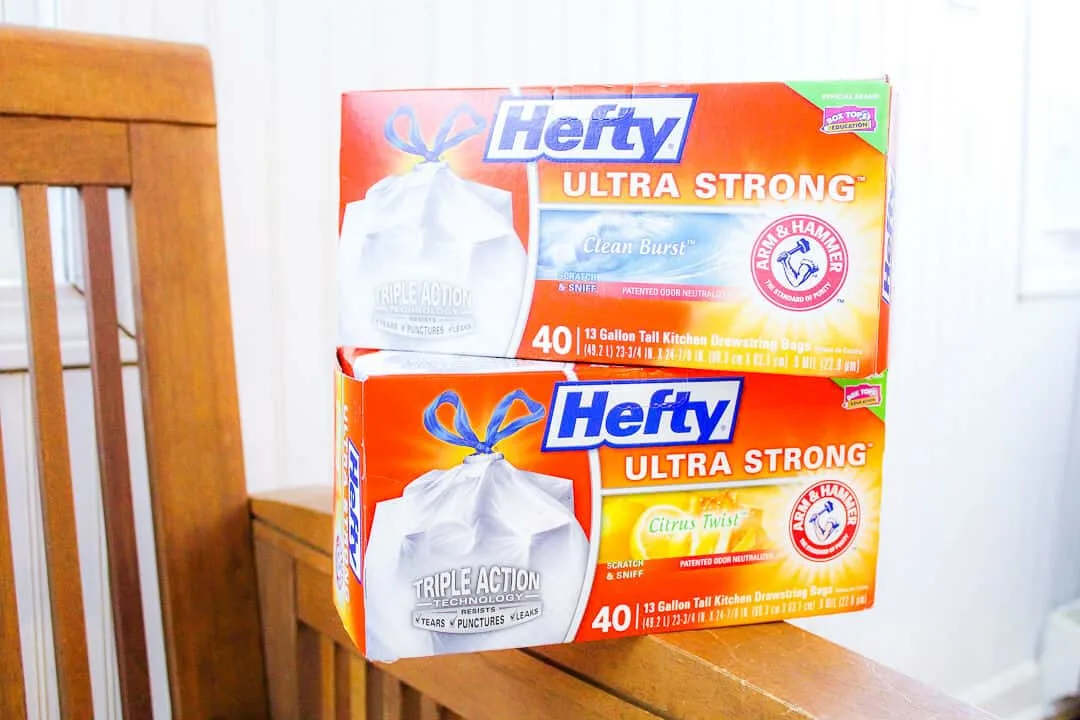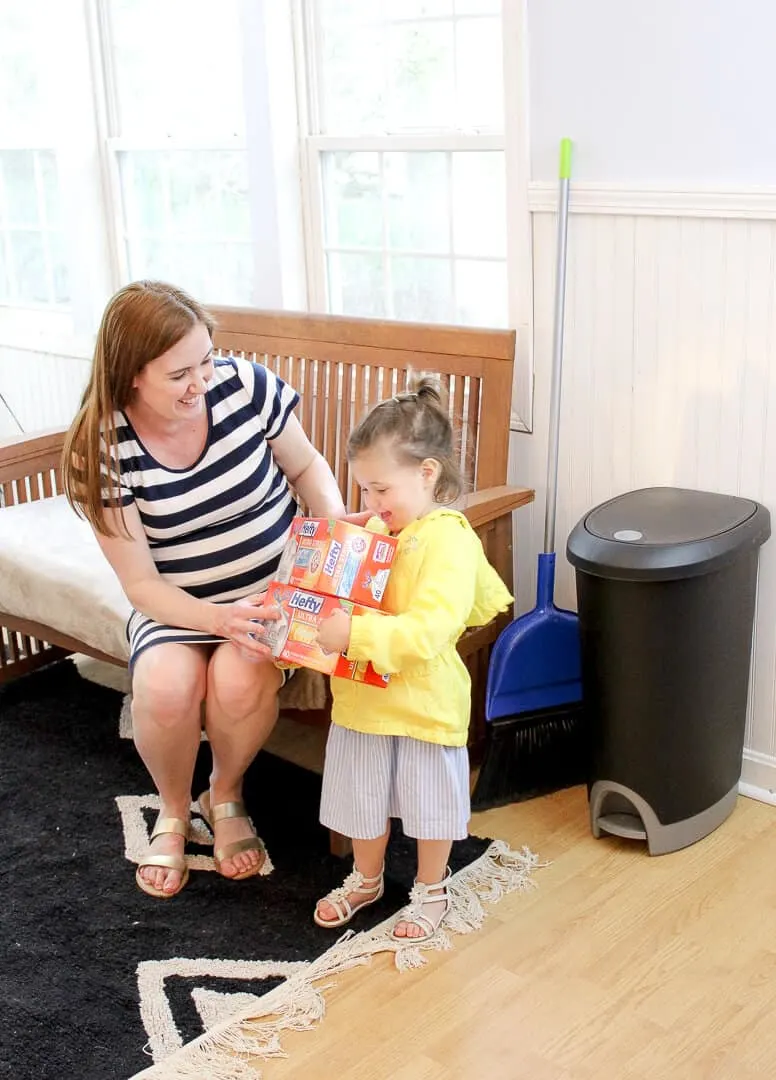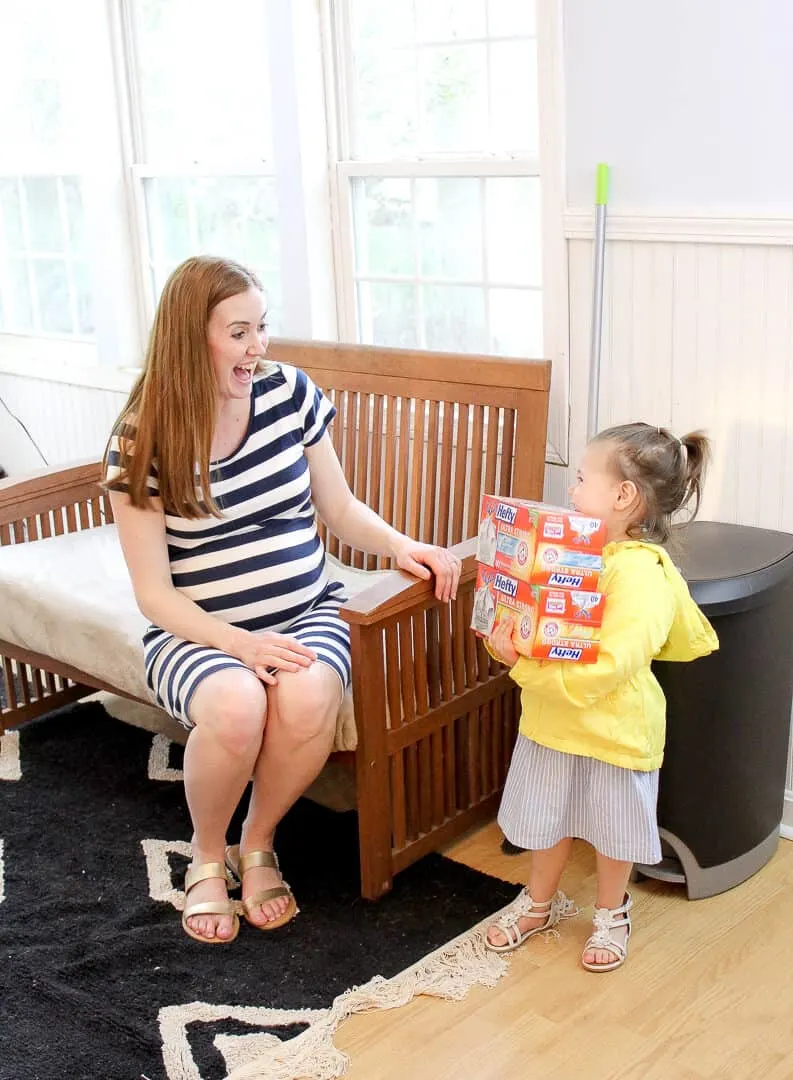 I personally would love to recreate this commercial with my mom. I think it would be hilarious. I may not have his muscles, but my mom has raised me to be strong in other ways (thank goodness, I am terrible at pull-ups, pushups or anything requiring actual muscle strength)!
Do you have an Ultra Strong Mom in your life? What are some of the qualities she instilled in you? Let me know below!
This is a sponsored post written by me on behalf of Hefty®.