Hands up if you have ever felt overwhelmed as a wife and mom?
Both of my hands are raised just about as high as they could be!
Can I tell you a little secret that is not at all a secret around here? I'm not a very good homemaker. I'm messy, and lazy, and spend more time searching Pinterest for decor ideas than I do cleaning what I already own.
And as a mom? Oh, I could write for days about feeling overwhelmed in that area. Take this week for example. Charlie is stuck in some sort of post-vacation twilight zone and is giving me quite a run for my money. I may or may not have waited until the very last minute to pick her up from daycare (every day this week) just to get a little break!
Add working a full-time job as a teacher, writing a blog, and trying to be a good wife in with all that?
I definitely feel overwhelmed. And I know my fellow mom friends do too. We sit and commiserate with one another, and for some reason are surprised when another friend admits to feeling exactly how we feel.
You mean I'm not the only mom who doesn't have it all together? Oh, thank God. I mean, I'm sorry you are also struggling (but OH THANK GOD I'm not alone in it)!
Mom Friends Help Each Other Out
A big part of why I started The Mom Friend was to provide a place for moms to get real about the things we struggle with and share tips for how to make a little easier, and a lot more enjoyable. I truly believe mom friends are the best at bringing us both perspective and for giving advice in a friendly, nonjudgmental way.
As a result, one thing I like to do with this blog is let you know when I come across something that might make life a bit easier for all of us.
And I think I have found something that every mom, homemaker, and wife might find helpful, so I wanted to share it with you.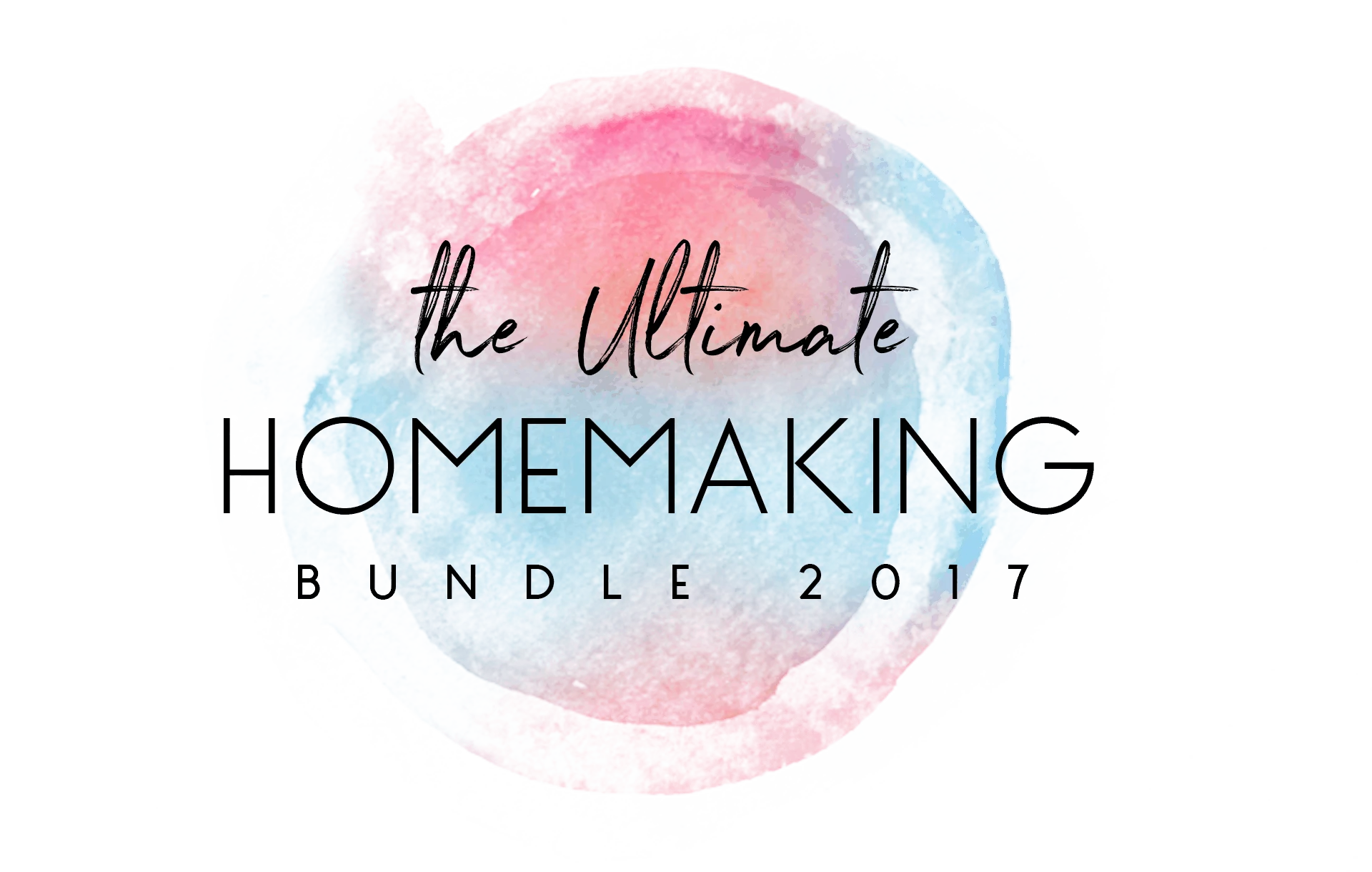 Tools for Overwhelmed Moms: The Ultimate Homemaking Bundle
I found out about the Ultimate Homemaking Bundle through some of my blogger friends. Ultimate Bundles offers bundles (imagine that) throughout the year geared towards different interests and groups of people.
The Ultimate Homemaking Bundle is one of the best ones for families, and it is full of really incredible resources from some of my favorite bloggers and authors, and a ton more I'm looking forward to learning from.
The Ultimate Homemaking Bundle includes:
A comprehensive collection of 106 eBooks, eCourses, audios, videos, printables, summits, and even a membership site, all created to make homemaking and mothering easier and more enjoyable. There are resources to help:

Grow as a parent, no matter how old your kids are
Kiss mommy guilt goodbye (but still make time for yourself)
Simplify your life
Speed up your cleaning routine (umm…. yes please!)
Make time for romance with date night ideas
Create yummy, healthy meals
and so much more…
There are resources in the following categories:

Plus it comes with over $250 in bonuses from companies, like shop credits, free memberships, free subscription boxes, and more!

Find what interests you (and what YOU need)
Um, 106 resources?
That number just makes me feel overwhelmed- does it make you too?
One thing I really like about it as I was looking more into it is that everyone says while you probably won't want to read or listen to everything, there is WAY MORE than enough to make it worth purchasing.
It also comes with a practical Getting Started Guide is included to help pinpoint exactly which resources are right for you (and me) at this time, making it easier to figure out where to start.
Super Budget Friendly
Besides being so incredibly helpful, one of the things I like best about the bundle is the price. I wouldn't feel comfortable sharing something expensive not having read everything myself but all of these resources together are less than $30 total!
By partnering with the authors and offering it for a short time only, they're able to give us access to over $1980 worth of amazing products for a whopping 97% off!
Here's how it works:
Visit their website, take a quick look at all the goodness that comes in this package, then click the "Get my copy now!" button to go through their simple and secure 3-step checkout process.
You'll receive an email with a login to their online access portal, where you'll begin downloading your eBooks, signing up for your eCourses, and redeeming your free bonus offers.
Use their Getting Started Guide to pick the topic you want to tackle first and start your stress-less homemaking journey!
The most important detail, though, is that this bundle is available for just six days! After Monday night, May 1st, the sale ends and you'd have to buy all of these products individually.
If this is something that interests you, click HERE to learn more (including details about the exact titles, printables, and bonuses) or buy the bundle.
It's even backed by a 100% happiness guarantee, so you can make sure it's right for you.
No one should have to feel overwhelmed by homemaking because it costs too much or they can't get the help they need.
Becoming efficient as a homemaker is one thing. Fully embracing all the messy moments and hard times and loving it (most days) is another.
Learn more or get your bundle HERE.
(Psst… the bundle goes away at 11:59pm Eastern on Monday, May 1st, so don't wait!)