Winter has dragged on and on here in the Northeast. It is already April and the temperatures have barely broken 50 degrees, and only a few times. The snow and the rain taunted us all of March, and both Charlie and I are feeling a bit tired of being indoors.
Charlie definitely inherited my love for the outdoors. She is constantly pointing outside and is a total drama queen when it is time to leave the playground- which makes me so happy. I have such great memories of playing outside growing up, and I am looking forward to a fun spring and summer letting her explore too.
So when the sun started to shine last weekend, we headed out to play and to see what signs of spring we could find around the neighborhood.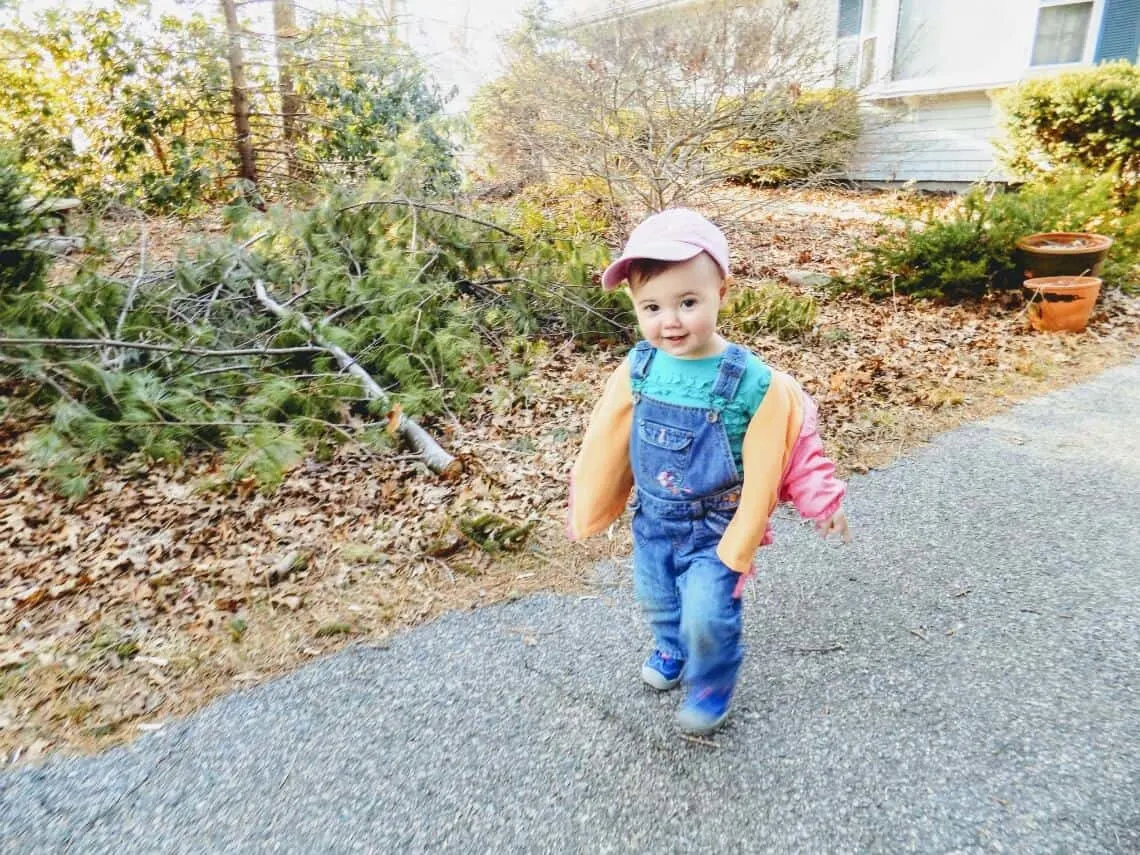 She loved running up and down the street, and stopped to look at many of the trees, and leaves (that I never cleared during the fall). We even found a few hosta plants breaking through the recently thawed ground.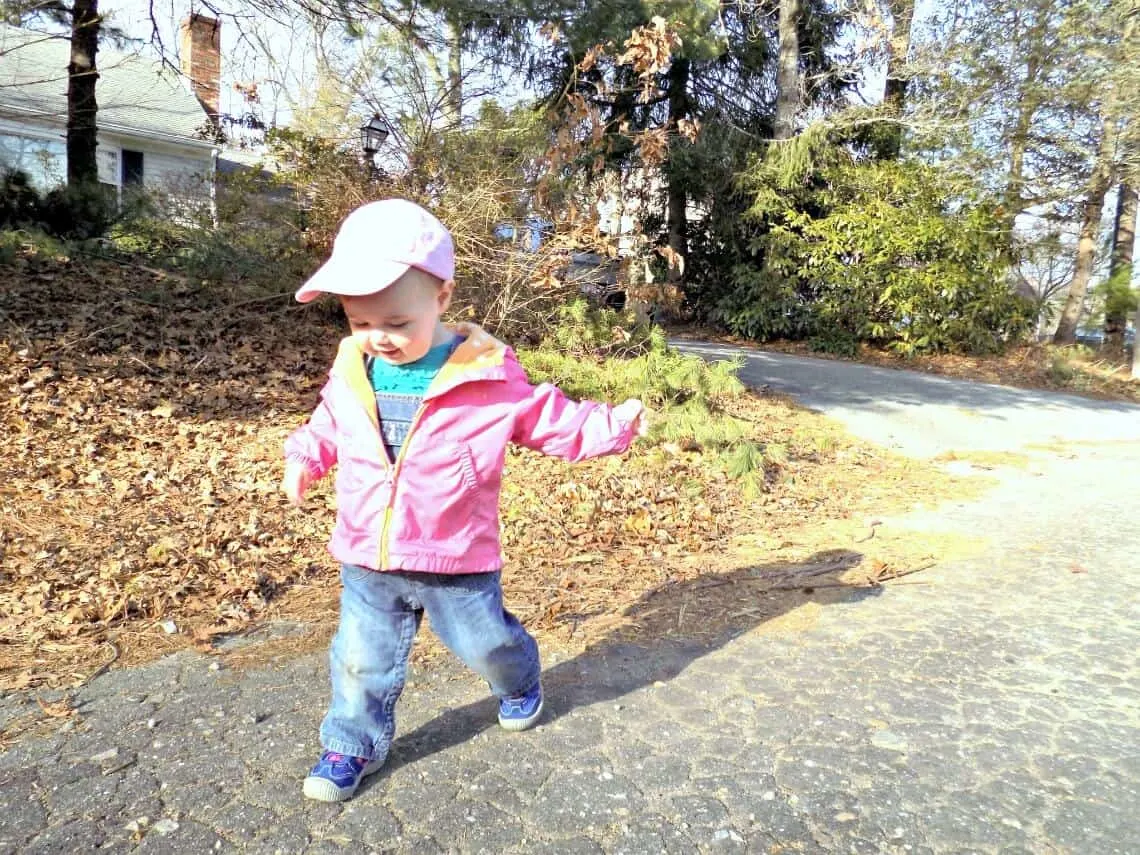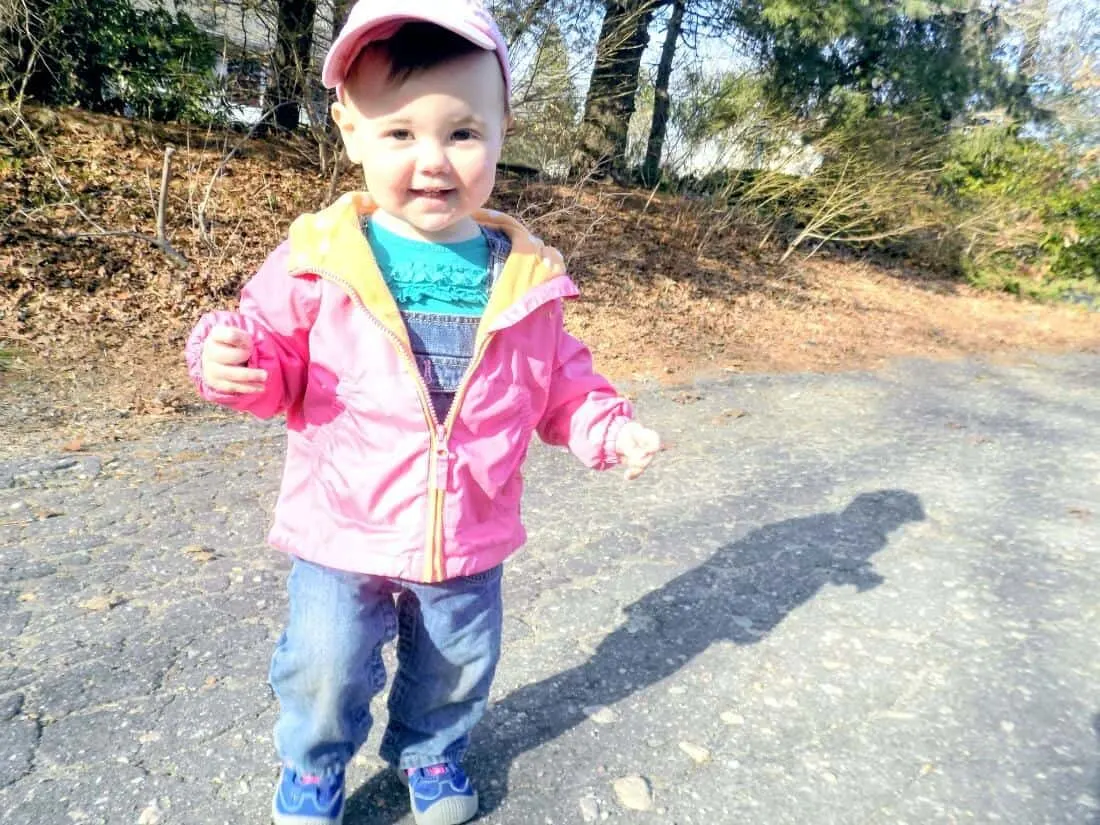 I have to say though, having to retreat back inside after an afternoon out was quite hard, and even more so when it dropped down to the 30s for the next few days!
Spring Style
As a result, I have been trying to find ways to infuse a little more "spring" into my life while I wait out the weather.
One of my favorite ways to get pumped for the season is by changing up accessories. I switched out my dark winter scarves for colorful infinity ones and brought out some of my more colorful jewelry to start wearing again. I've also been pulling out/shopping for spring accessories for Charlie, and am loving the cute colors and patterns in the raincoats, boots, and sunhats I am finding.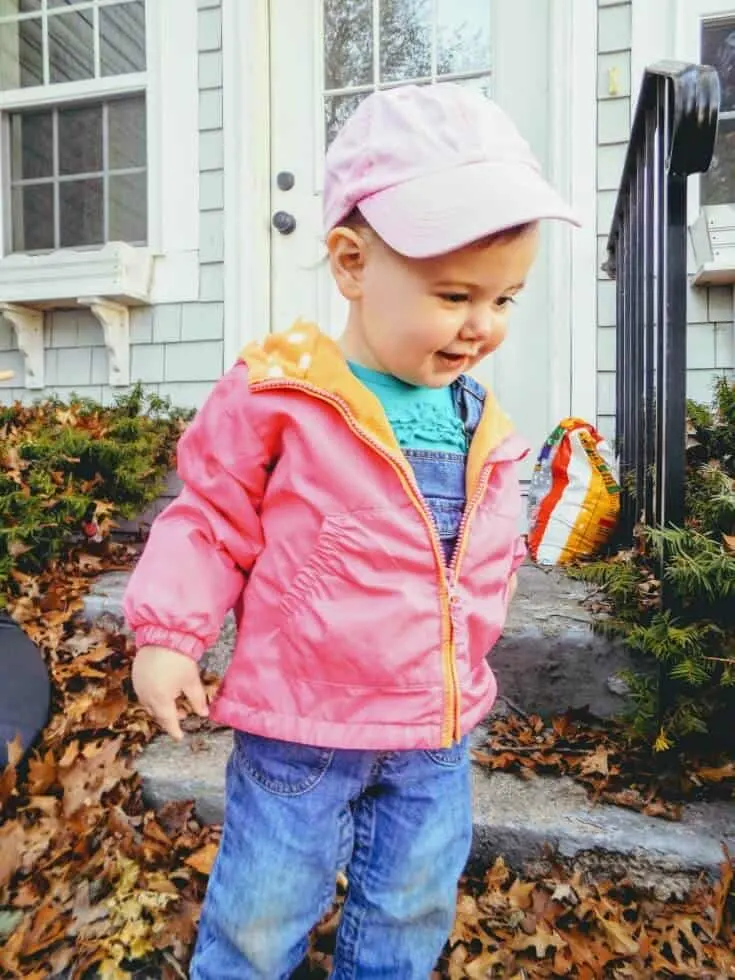 Stepping into Spring with JORD
This post is sponsored by JORD. I received a free watch to review, but all opinions are my own. See my disclosure page for more details about reviewing products I love!
I love finding accessories that add just the right dose of color and interest, whether it be for apparel or home decor. I have been updating my table and mantle decor to reflect the new season as well. In addition to bright colors, I am a huge fan of anything with wood tones for spring decor or personal accessories.
That is why I am excited to have partnered with JORD to help show off their new Conway watch line. I love the idea of a wood watch- there is something so natural and unique about it. And wood accessories are definitely trending (here on Cape Cod wooden sunglasses were HUGE last summer!)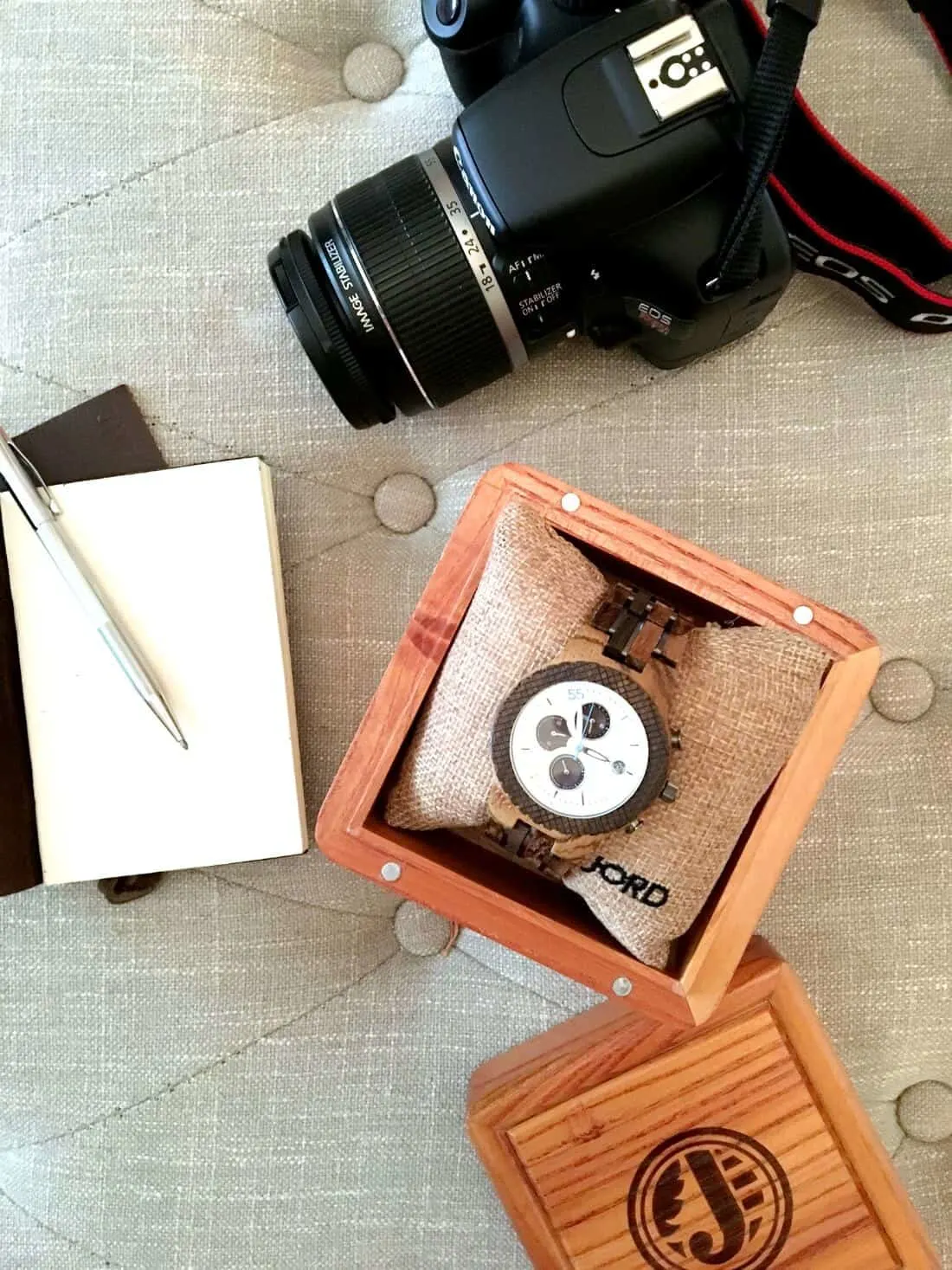 JORD has both beautiful women's watches and timepieces for men, but I was lucky enough to get my hands on the Conway Zebrawood & Dark Sandalwood men's watch.
When I first saw it, I fell in love with the rich grains of the two different kinds of wood. The combination of the two is gorgeous—I love how the lighter and darker tones play off each other—and they definitely evoke a feeling of spring to me.
And the packaging is almost as pretty as the watch itself! The box is a great place to keep it but also serves as a nice display case as well.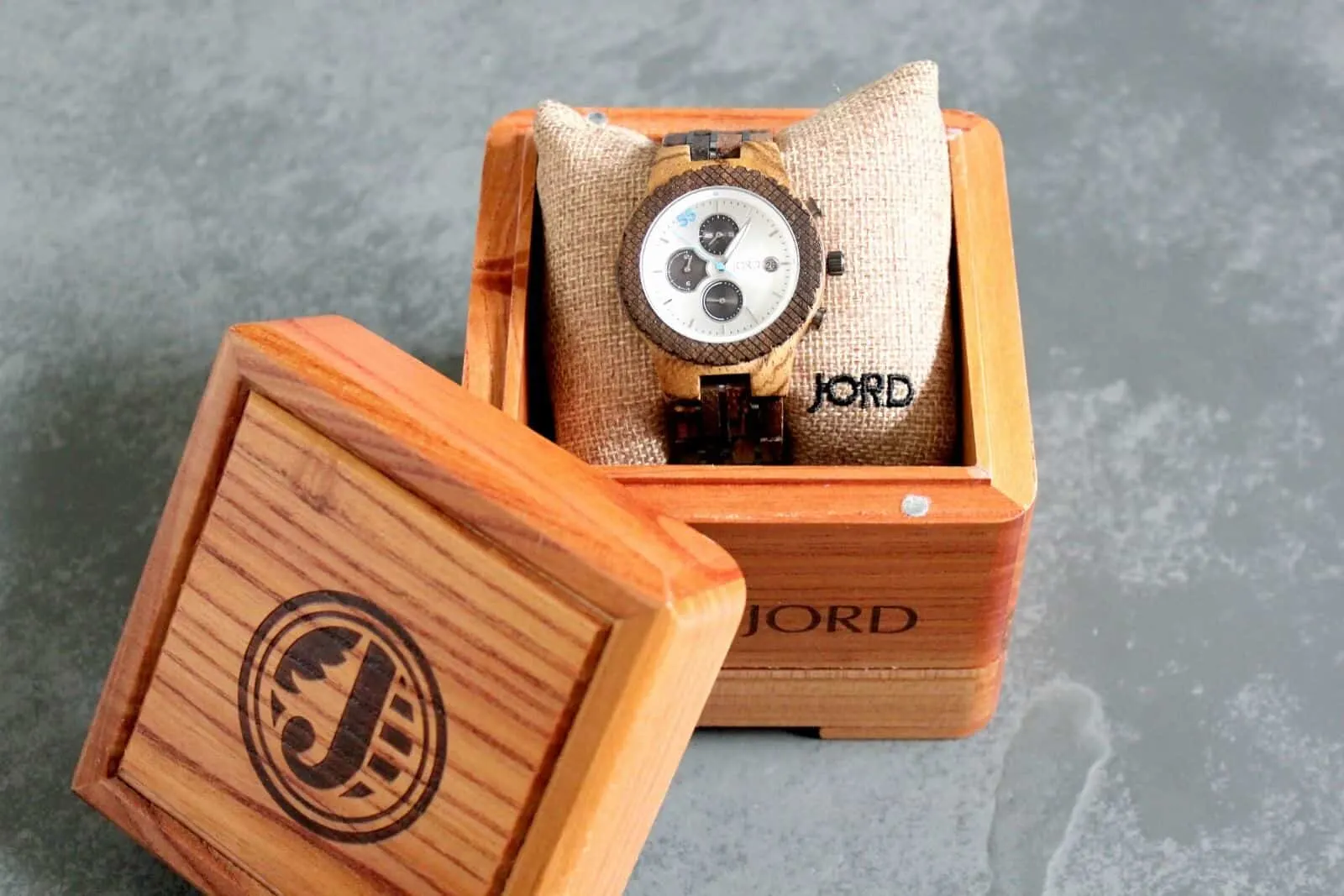 Classically natural
Even though a wood watch may seem like a modern trend, the handsome design is actually really classic as well. The chronograph function (timer circles within the watch face) and the lattice etching around the bezel (ring around the watch face) are my two favorite aspects of the design.
Little known fact—I actually spent a year writing jewelry product descriptions for a company, so I really admire details that make accessories unique!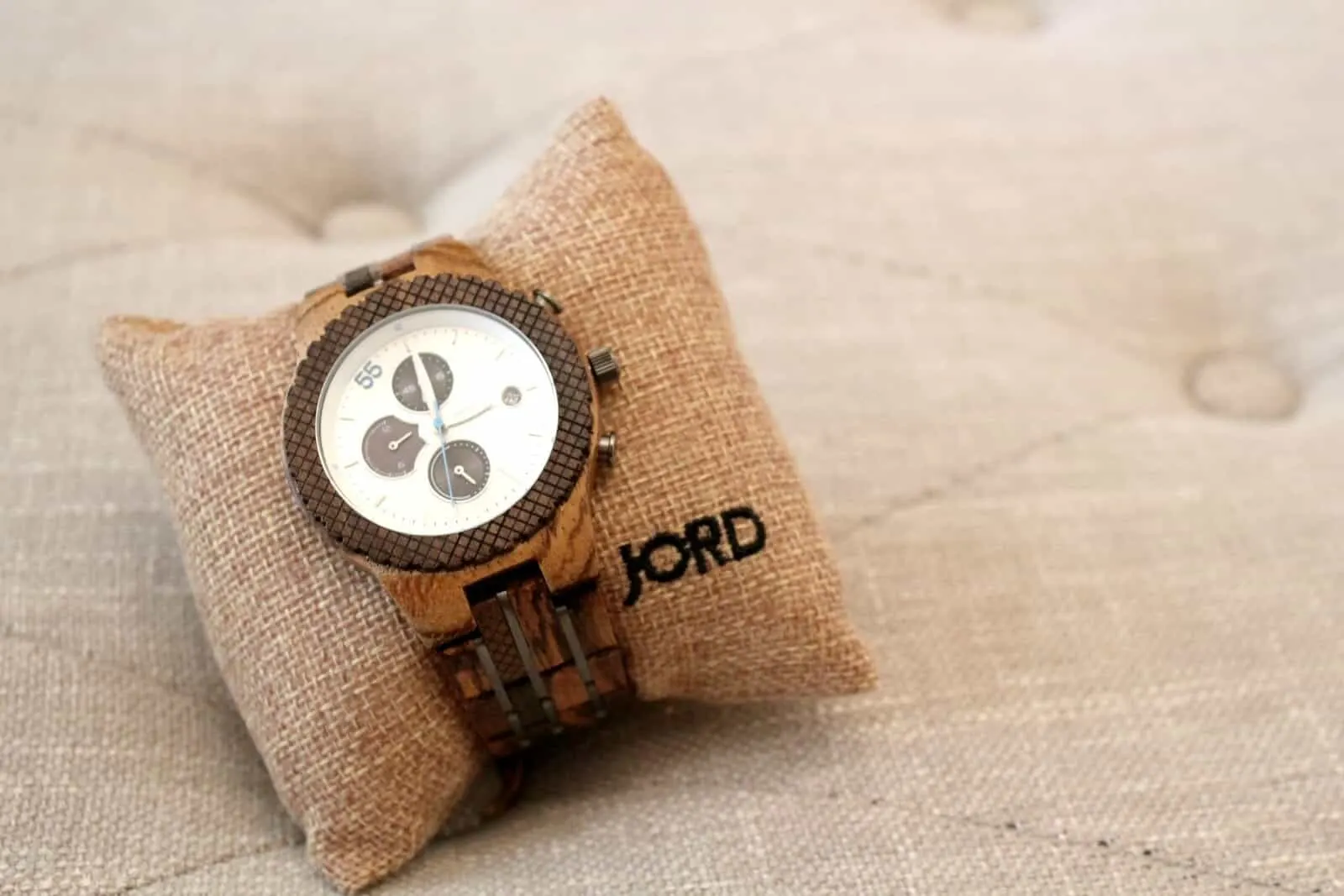 To me, this is the perfect watch for springtime. The natural wood tones emit a sense of warmth and casual elegance that spring style is all about.
The combination of finishes looks smart with both casual and dressier outfits, helping you to stay on time and looking cool, no matter the situation.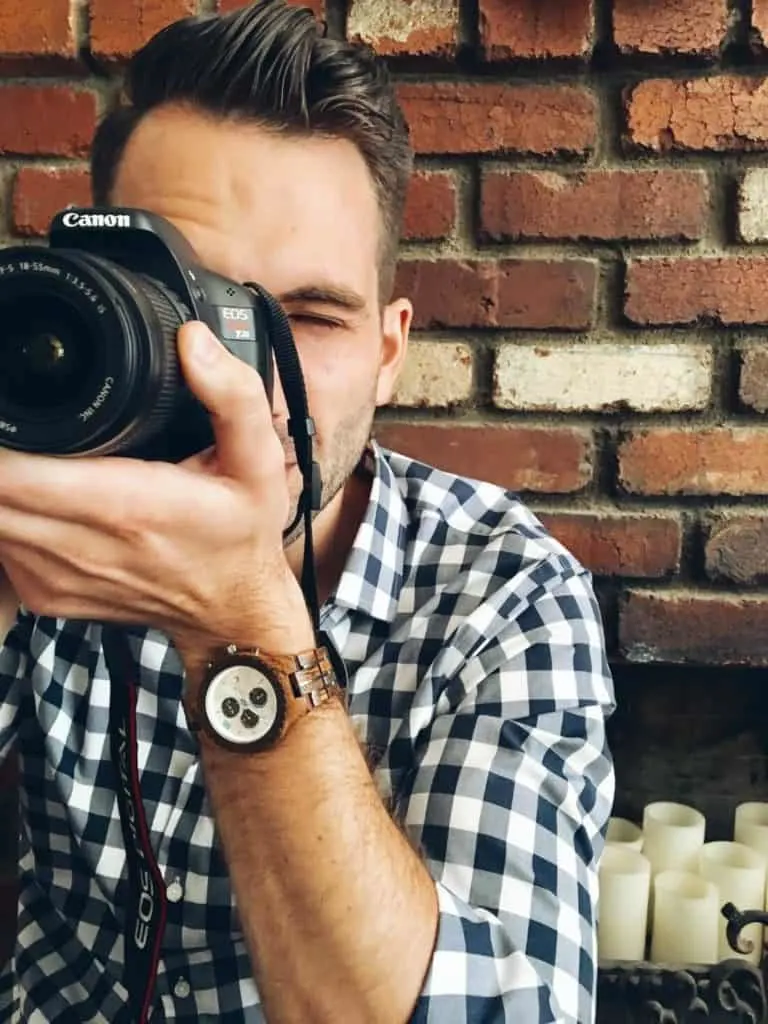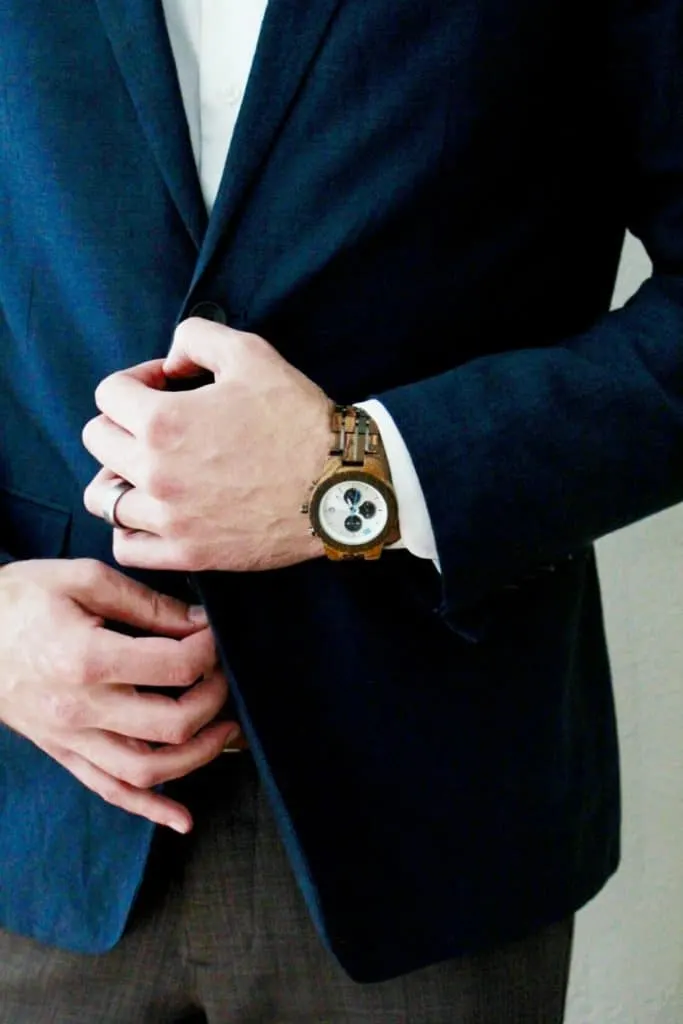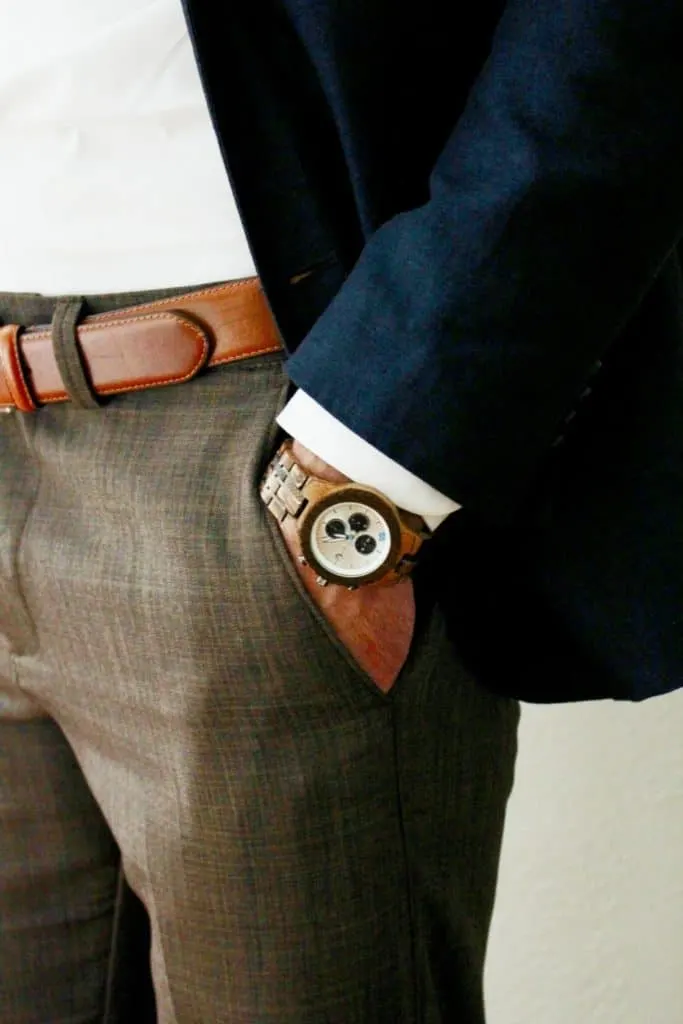 Giveaway Time!
I think this watch would make a perfect gift for a Father's Day, a new dad, or a brother who loves watches.:) And lucky for you, the folks over at JORD are giving one lucky reader a FREE Conway watch!
Everyone who enters will be entered to win a Conway watch of their choice (there are a few different versions) on the JORD site (a $229 value). Plus even if you don't win, all other entrants will get $25 towards a watch as well. The giveaway ends April 23rd, so be sure to enter today!
If you just can't wait for the giveaway and want to buy one now, use the code * j17momfriendblog15 * for 15% off.
Good luck, and Happy Spring!
**Watch photos taken by Josh Weimer (follow him on IG for amazing travel photos!)