This post is sponsored by Babbleboxx.com. Photos by Mary Ware
I love checking out new things that come out and share products that make life a little easier and more enjoyable for moms. So when Babbleboxx asked me to check out a few new to me items for spring, I was happy to oblige.
And I think you guys are going to like them too!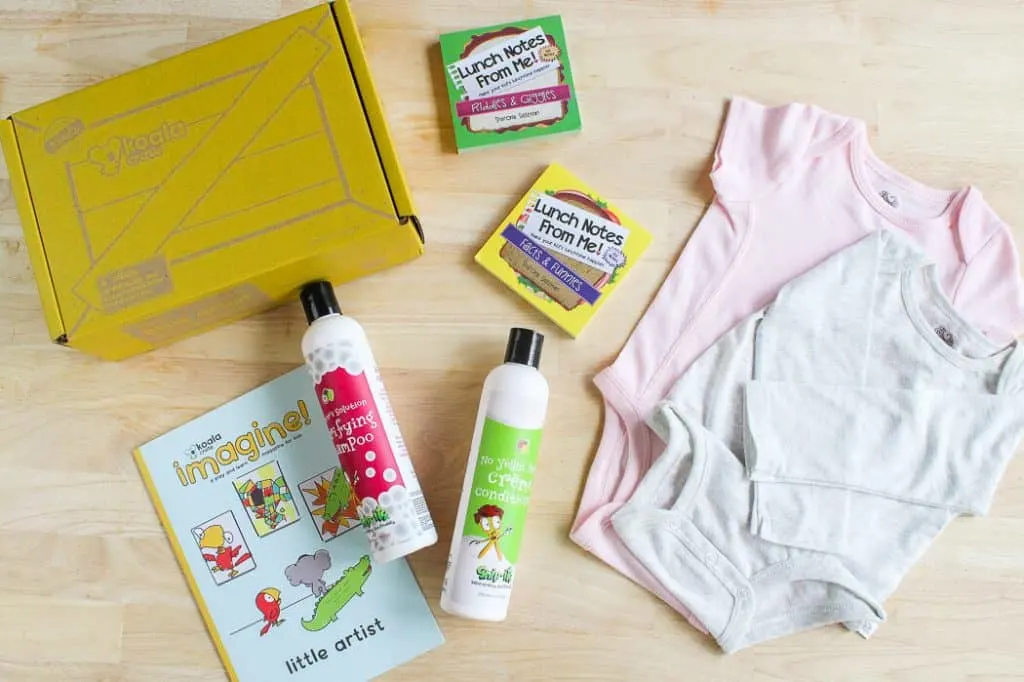 Great Products to Check Out this Spring
Creativity in a Crate
I had heard great things from friends about the KiwiCo subscription boxes and was so excited to get one for Charlie to create with. KiwiCo crates are monthly age-based subscription boxes filled with fun and engaging STEAM projects and arts and crafts ideas designed to foster and build upon kids' creativity.
Charlie's eyes just lit up when she saw the different activities in her Koala Crate (which is based on play-based learning for ages 3 & 4 year-olds), and she wanted to dig in right away.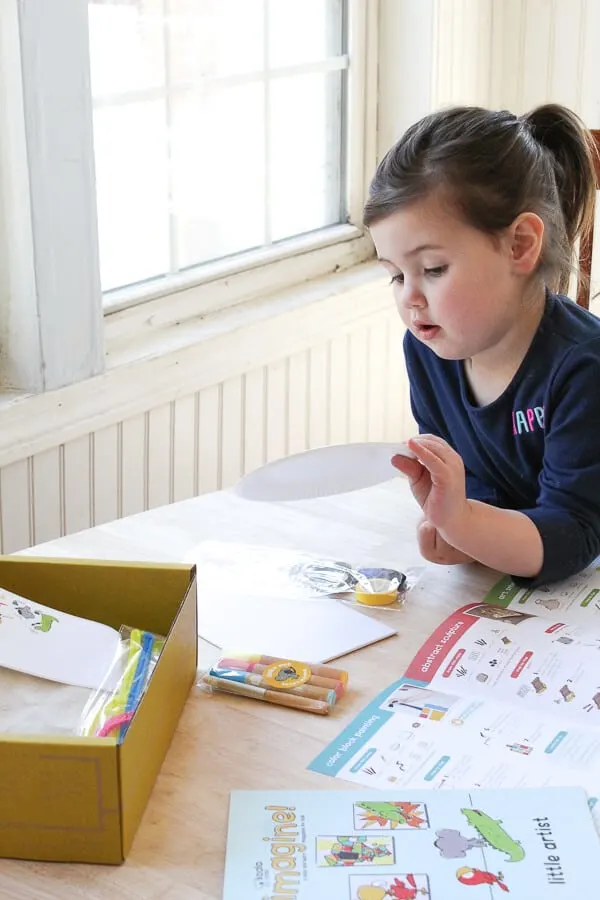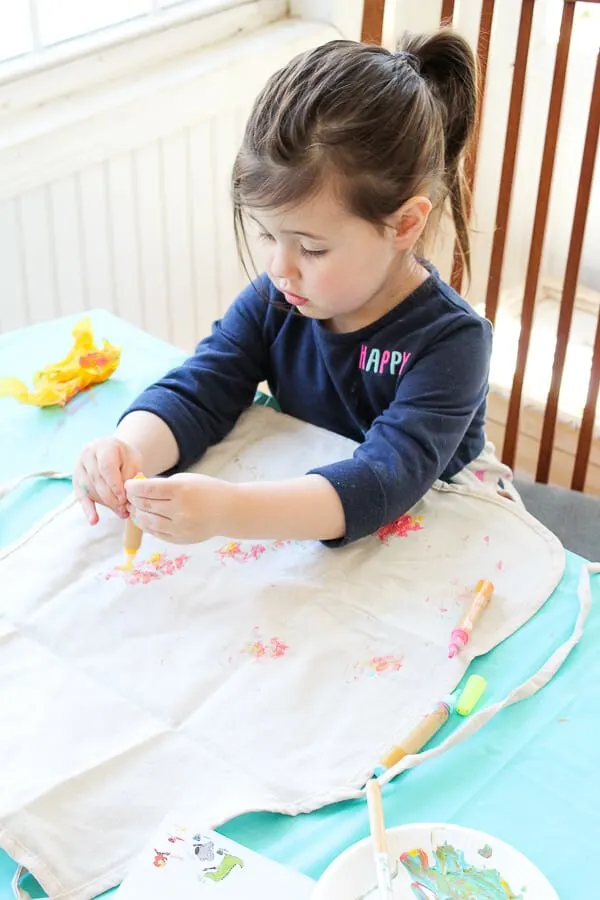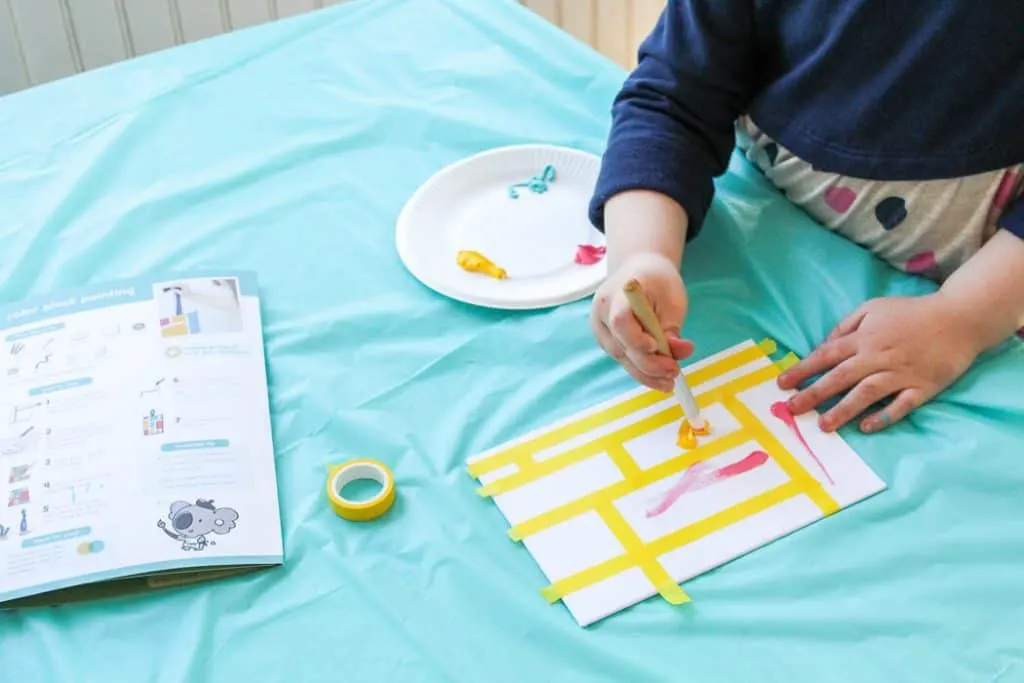 I love how the materials for all of the projects are included in the box and all I had to do was sit her down (and cover the table—because, paint!).
In her kit, we were able to make a fun 3-D art project, decorate a craft apron, and make a tape painting to hang. The instructions in the activity booklet were easy to follow and I really like how it was geared towards her specific age range.
And KiwiCo was awesome enough to give you guys all a chance to try out a box for FREE (just pay $4.95 S&H)!
Get your free trial here for any age and have some hands-on fun (just in time for "screen-free week" next week).
Baby Bodysuits that Actually Grow with Baby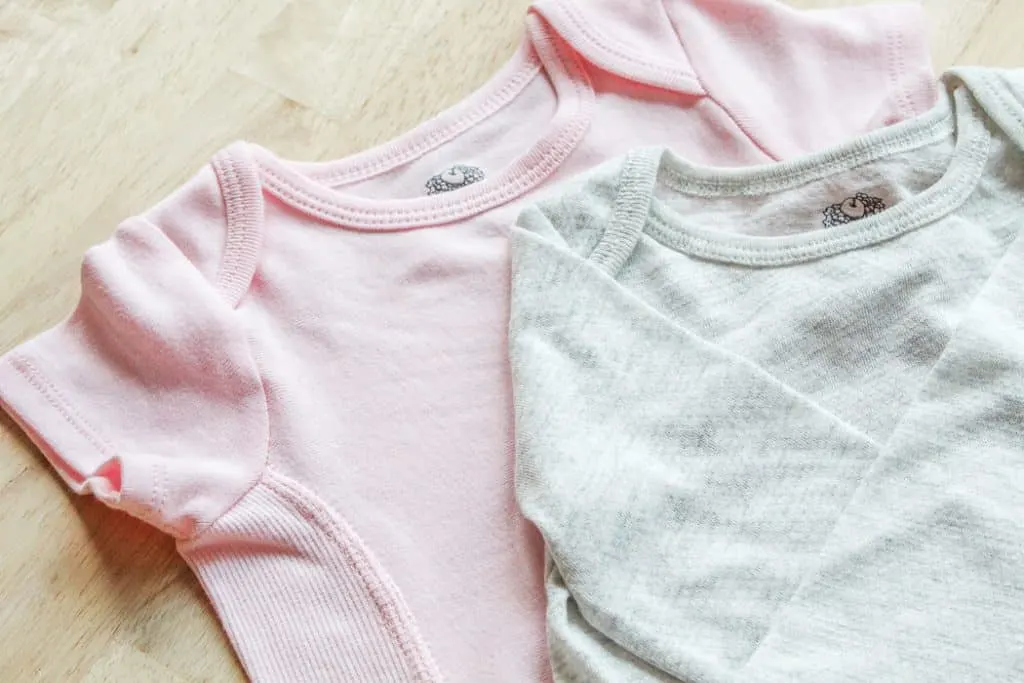 When I saw the Fruit of the Loom Grow & Fit Bodysuits, I thought the idea was amazing. These Grow & Fit onesies have a built-in stretch panel that allows them to fit for longer. This is a game changer!
Ensley has always been a big baby—she was 10lbs at birth—and she soared through clothing sizes right from the beginning. I think I got a few wears out of her cute 0-3 months and then she started growing (and hasn't stopped).
At 5 months she was wearing 12-month clothing, and she currently is in 18 months (at 8/9 months). Luckily I was able to reuse some of Charlie's clothing, although they were born in opposite seasons.
I was sure the Grow & Fit Bodysuit was not going to fit as I was sent a 6-9 months one based on her age, but was so surprised when it did!
The Grow & Fit onesies would fit any baby of any shape right away but then rather than having to buy new ones every month or two, the panel stretches in width and length to accommodate a growing baby (or belly in Ellie's case!).
So you can get away without having to buy as many since they last for much longer.
The Fruit of the Loom breathable collection is really nice as well. The bodysuits, like the long sleeve one Ellie is wearing, is made of an ultra-light pique mesh that keeps babies cool in warm temperatures.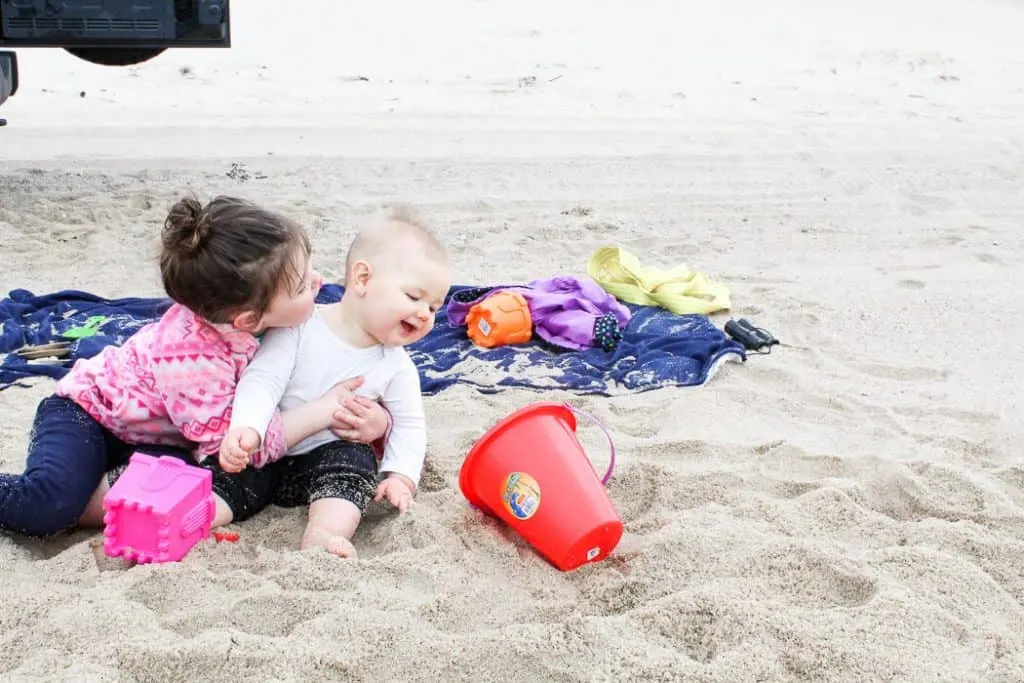 This is especially great for spring and summer when their skin really needs protection from the sun but the temperatures can make regular clothing too warm. I really like how lightweight it is.
Summer Ready Shampoo & Conditioner
With spring here and summer around the corner, that means swimming will be the main activity here on the Cape, so I'm excited to use the kid-friendly hair care line from
Snip-its
.
The Snip-its Swimmer's Solution is a gentle clarifying shampoo to help clean out the chlorine and residue from swimming or styling products and only needs to be used once or twice a week.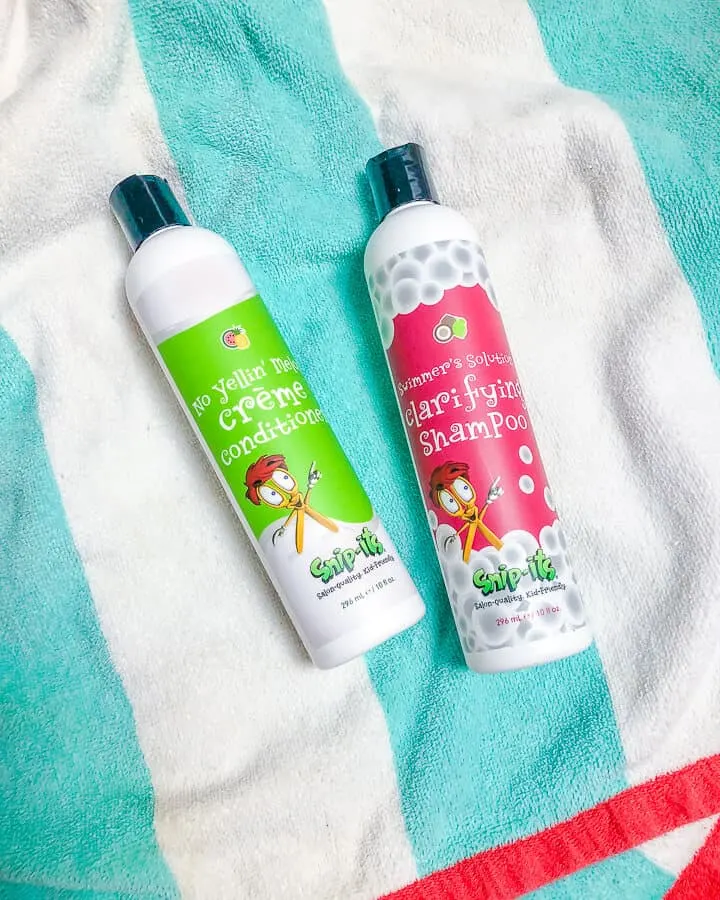 The Snip-its No Yellin' Melon is a gentle and delicious smelling creme condition that is both gentle on kids' eyes and scalp but also keeps hair soft and nourished. Charlie thinks the name is hysterical and the smell is great! I actually grabbed it myself for a shower and I have to agree, it is quite yummy!
Snip-its is having a spring special too—you can get the swimmer's duo for $20, and can also get $3 off a kid's haircut at one of the salons with the code SPRING.
Lunch Box Notes
The last item sent over for us to check out was a set of the
Lunch Notes from Me! by MyWish4U
. This stacks of tear-off lunch box notes are full of fun facts, riddles, and jokes.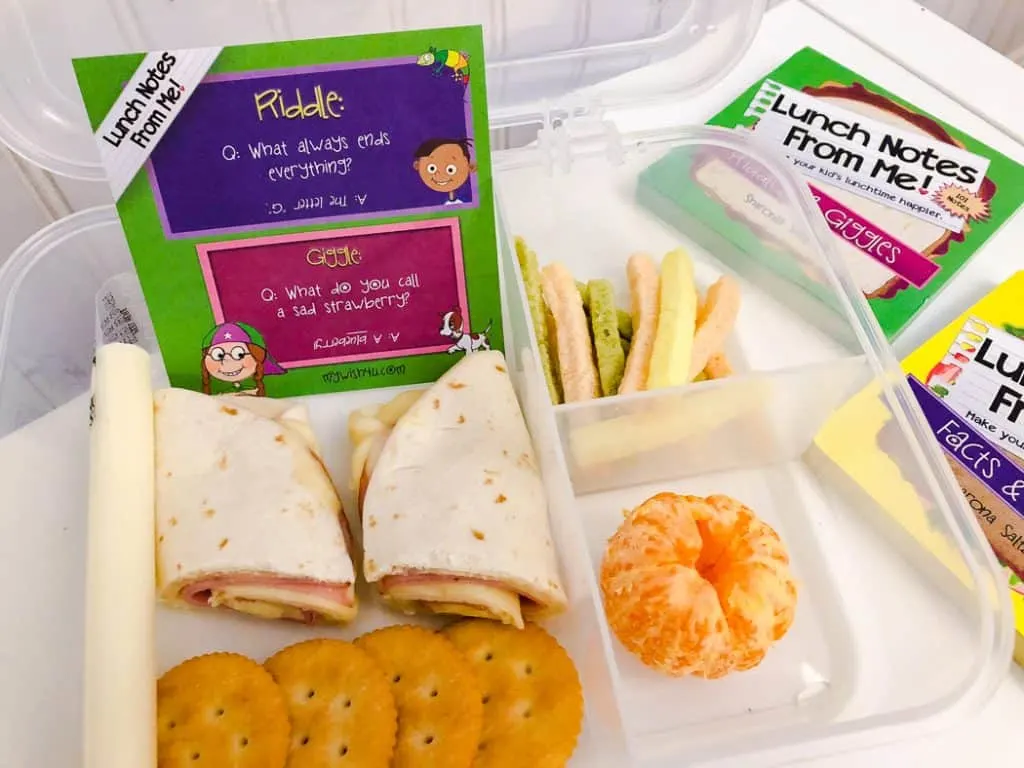 Charlie is big into (trying) to tell jokes right now, and she laughs hysterically at them even if she doesn't fully grasp the meaning of a joke. We are having fun going through these cards and they will be great as she gets older and can read them independently in her lunch box at school. They would be great for camp too!
I love the idea of school lunch notes—they are just a great way to let kids know you are thinking about them, and these add a little fun to the mix as well!
I definitely loved checking out these new-t0-me products—be sure to use the links and codes above to grab your free trial or discounts!
Have you tried any of these products? I'd love to hear your thoughts on which ones would be a great fit for your kids!