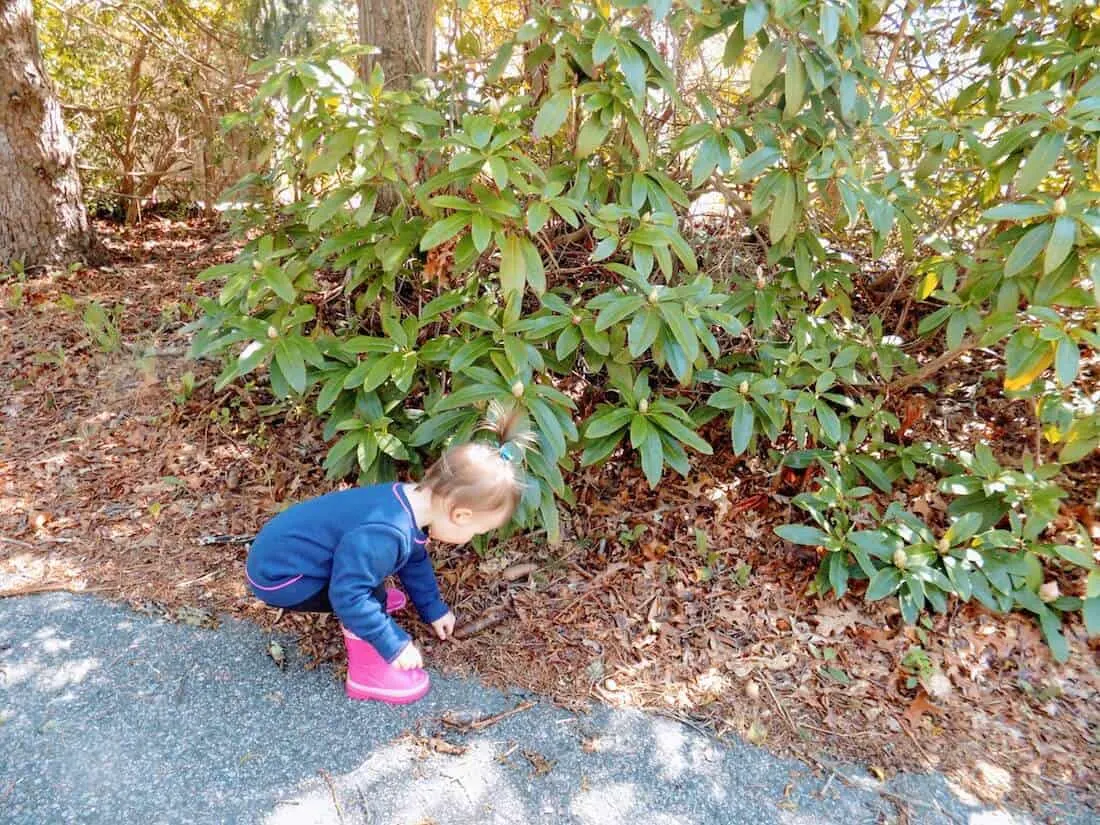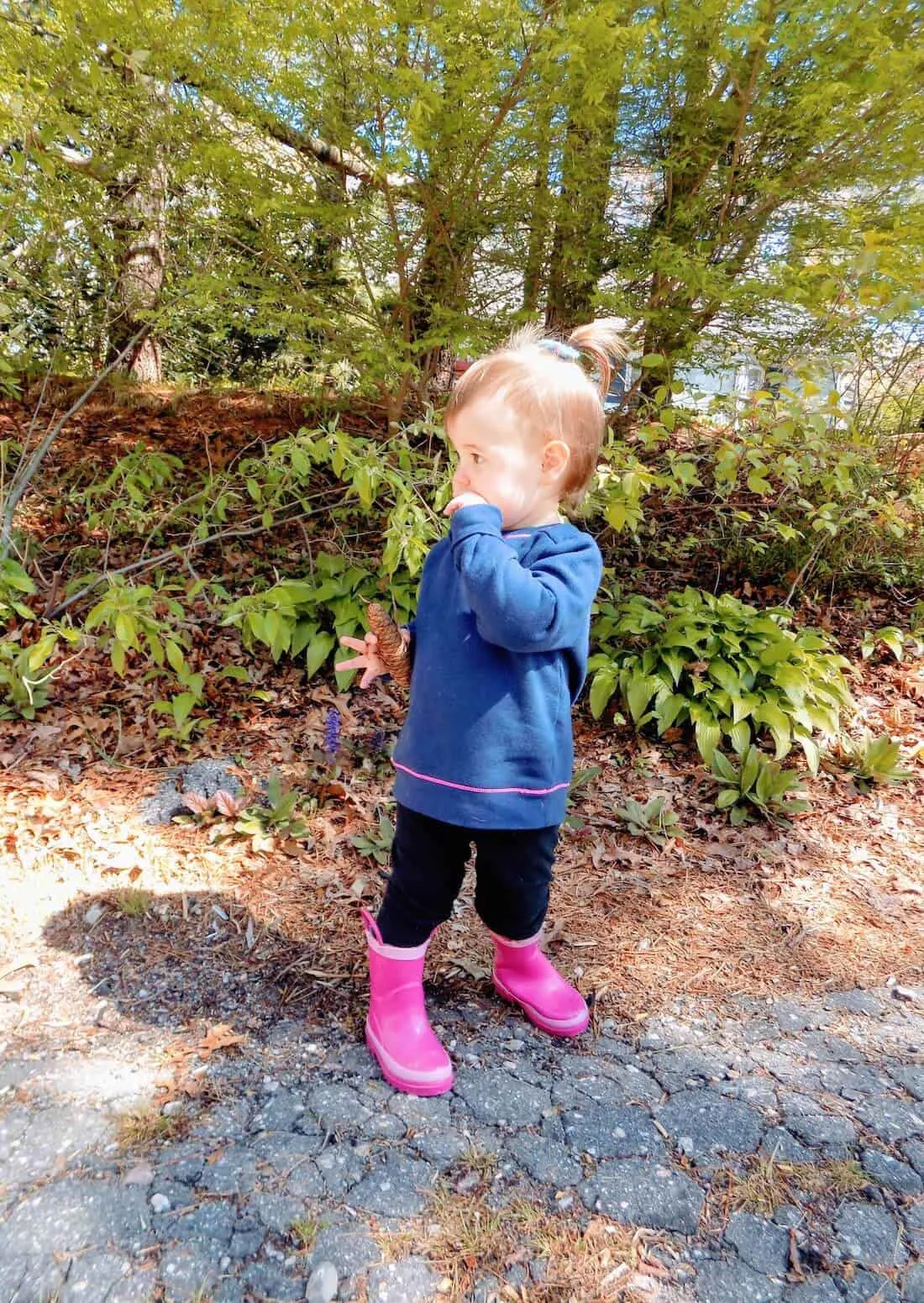 This post was sponsored by Floating Hospital for Children as part of an Influencer Activation for Influence Central and all opinions expressed in my post are my own. Photos by Mary Ware
Isn't it just magical watching kids explore the great outdoors?
Seeing them discover all of the rocks, bugs, plants and animals that surround us- there is just nothing like it!
Charlie is a huge fan of being outside. She would spend all of her time out there if she could. She loves to play, and she REALLY loves to get dirty. She is known around daycare for finding the one single spot with mud and deciding to play in it.
I just love that!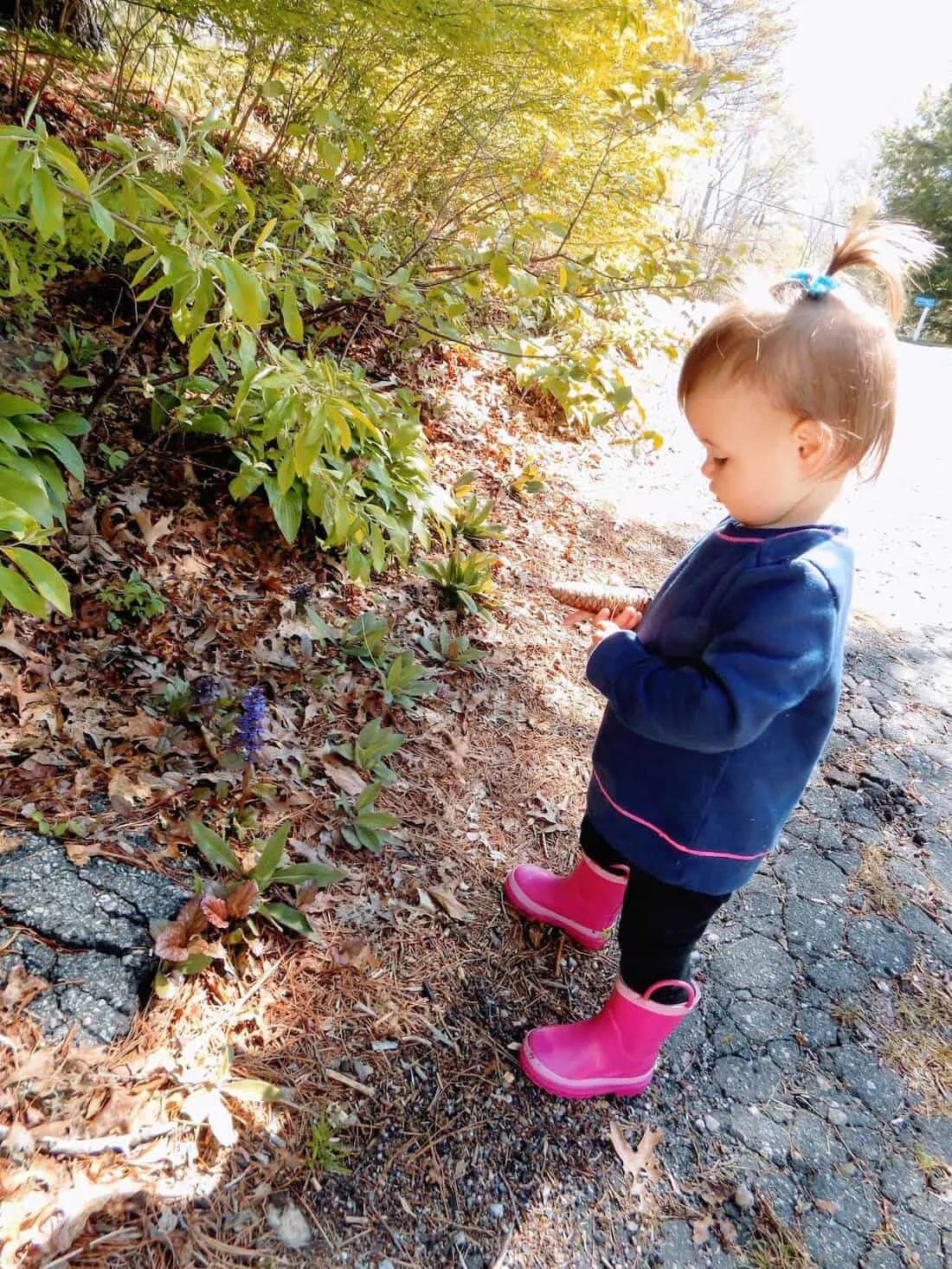 Her interest in natural things like pinecones and leaves is starting to really show as well. She is always carrying sticks or rocks around and saying "Ooohh" while thrusting it up to me for a closer look.
The enthusiasm she has for playing outside is contagious!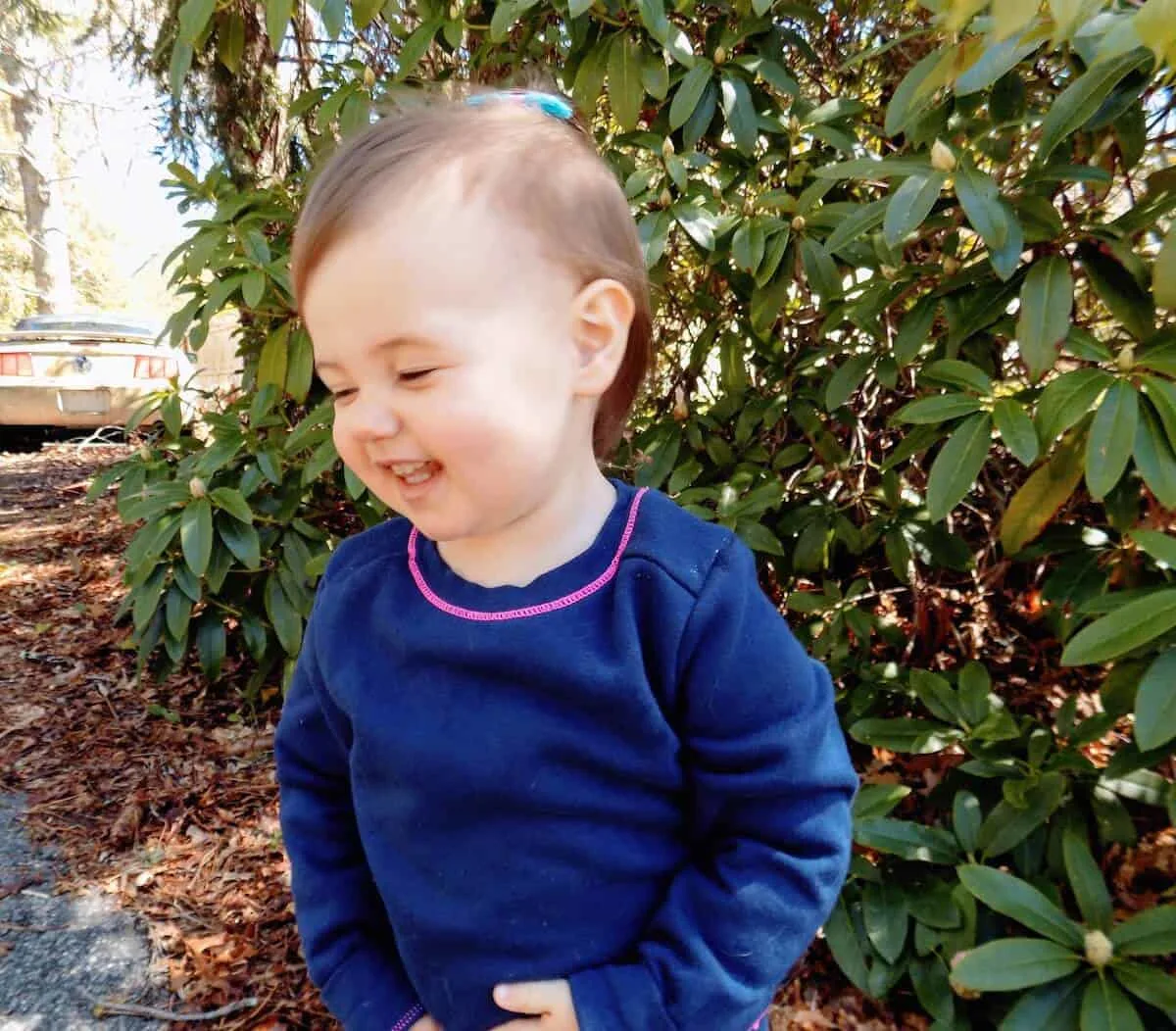 But the problem we have (and maybe you do too), is that we live in a heavily wooded area.
While that is great for adventure and exploration, it is also mean there is a huge worry looming in the brush…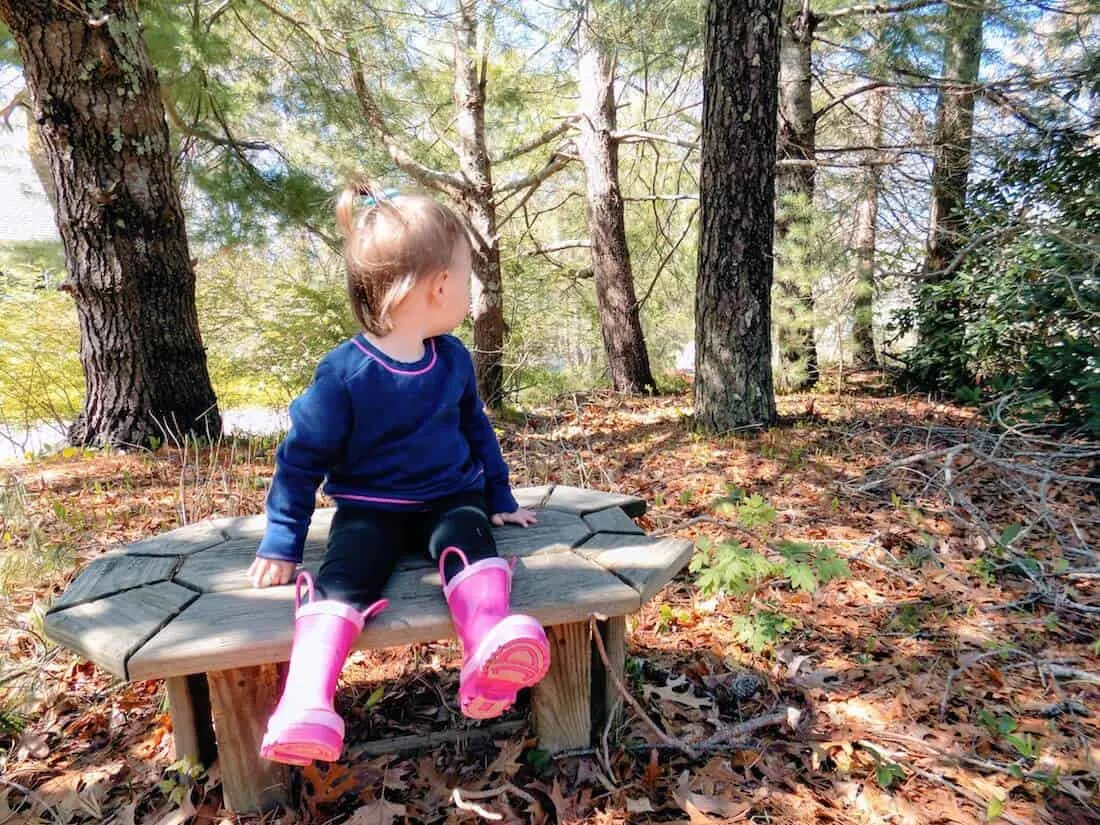 TICKS!
Cape Cod is famous for its beaches and small towns with quaint Main Street America charm. But anyone who lives here knows that the wooded landscape that makes it so picturesque is also a dangerous breeding ground for ticks.
The problem with ticks?
They are carriers of really serious, and even potentially deadly diseases such a Lyme, and a new scary one called Powassan. Often times they are so small they can be hard to notice unless looking for them, and humans and animals are natural targets for them.
Our first family dog, a sweet and goofy Newfoundland named Leif, was a magnet for ticks in our backyard.
His long coat made it hard to spot them, and I would have to do manual checks on a regular basis. Finding them was really hard under all that fluff.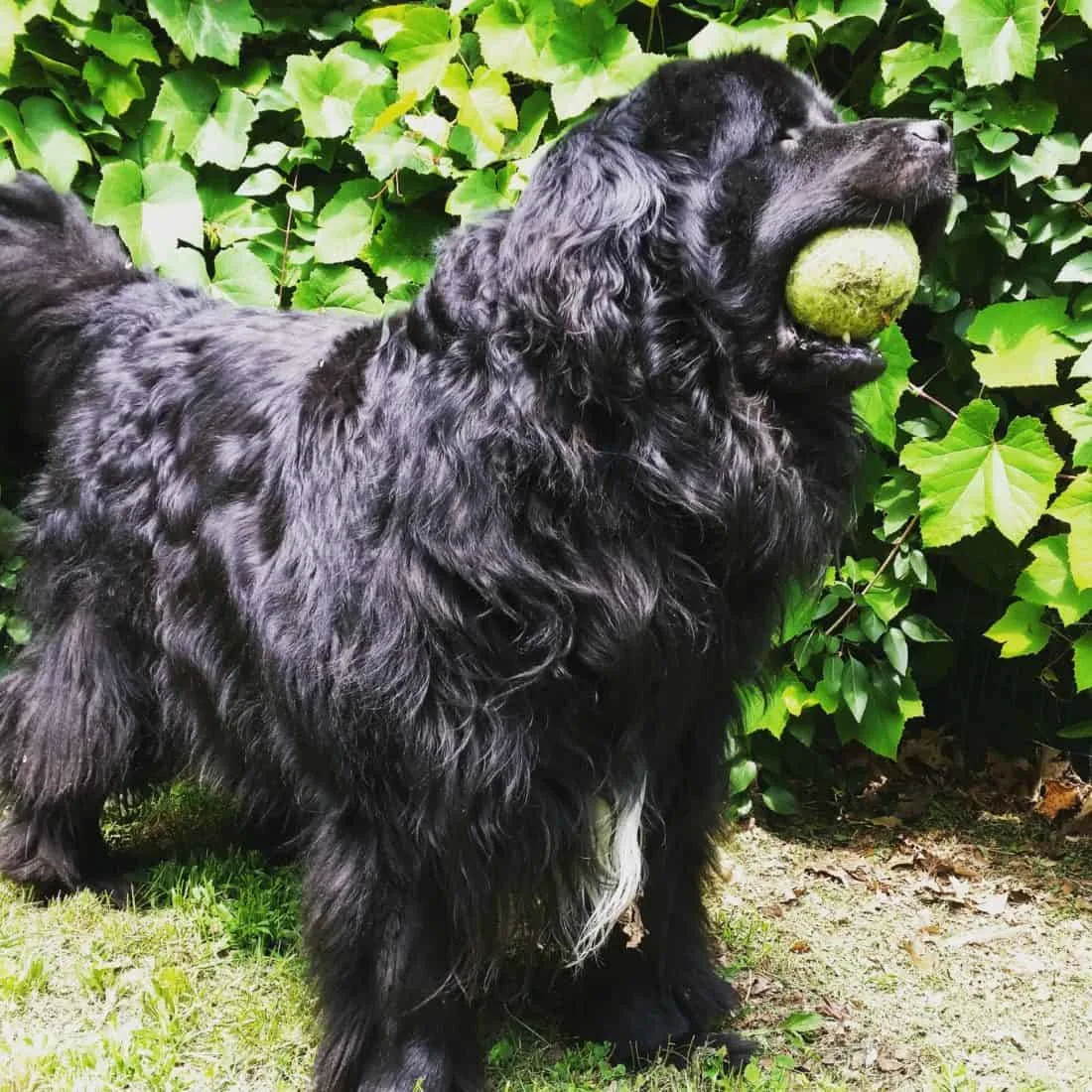 He ended up contracting Lyme disease, like so many other dogs and people on the Cape.
Luckily he improved with treatment, but it can be devastating for dogs and for humans. I have spoken to many friends who have had a family member experience the effects of Lyme for years after contracting it.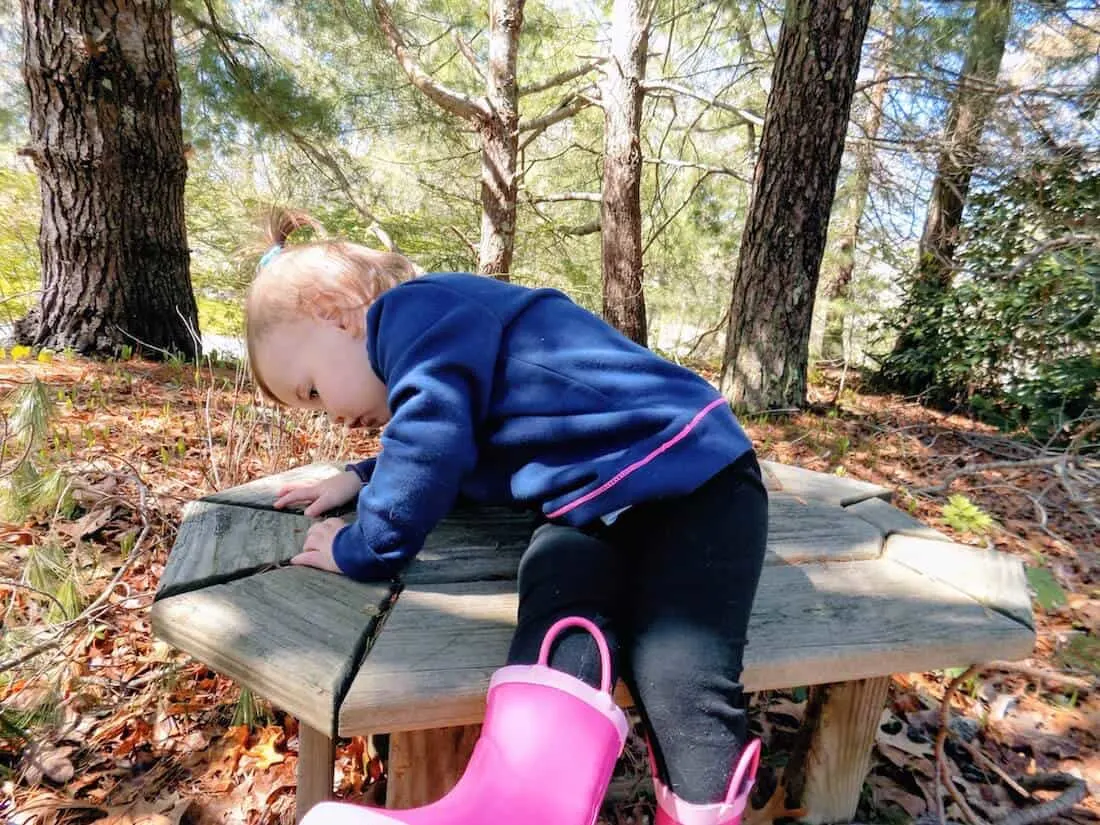 Wake-up Call
Since this is the first summer where Charlie is really running around, I realized I needed to start thinking more seriously about how to protect her from tick bites. The more I looked into it, the more I found scary articles about what could happen.
Then last week I found a tick on my leg at night after we played outside during the day.
This wasn't the first time I've found a tick on me (I got bit while hiking with kids at work a few years ago). But I was freaked out because I realized Charlie could easily have had one on her as well. I hadn't remembered to check her afterward and I also wasn't the one to give her a bath to where I might have seen one.
I was so freaked out, in fact, that I woke her up at 11 pm to undress her and check her whole body for any pesky visitors.
She wasn't happy, but at least I had peace of mind (for the night at least!).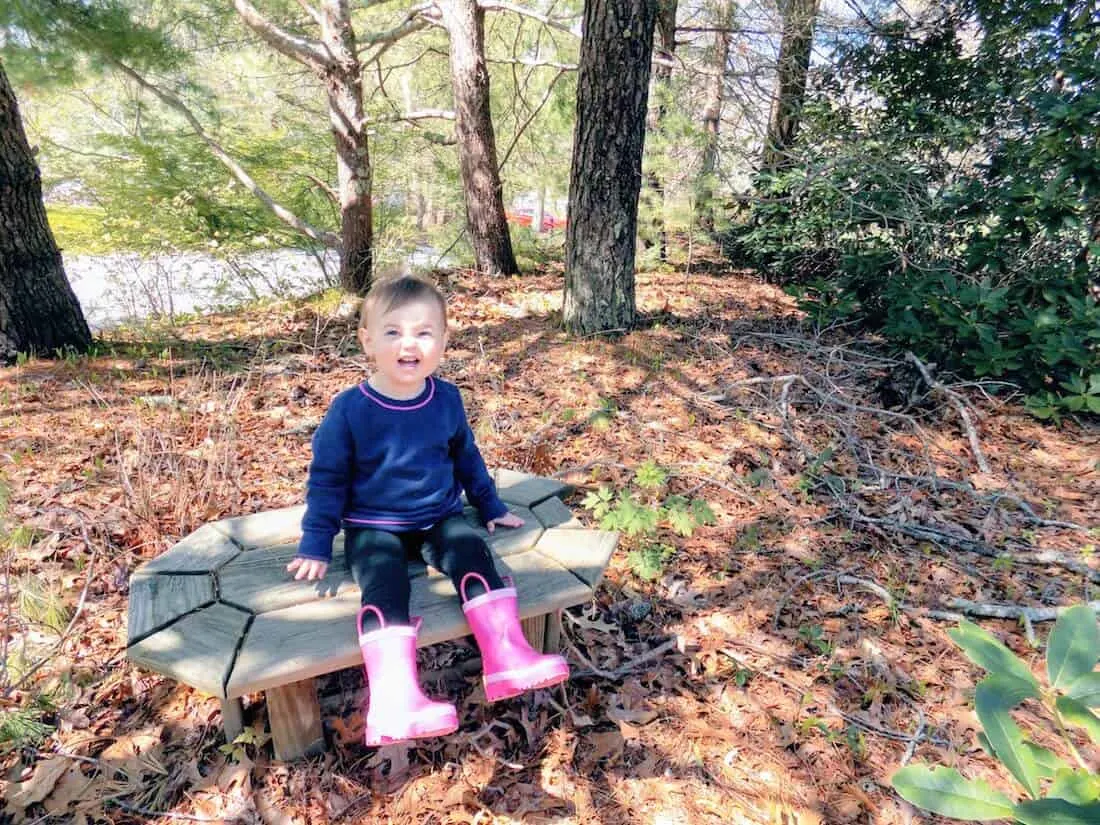 Weather conditions and predictions from all around are saying this year is going to be bad for ticks, especially here in the Northeast. And while forecasting tick populations might not be an exact science, it's enough to make me want me to help moms all over learn how to protect their families from ticks, this year and for years to come!
How to keep your kids safe from ticks
I'm teaming up with the Floating Hospital for Children to share vital information about how to keep kids safe from ticks, including how to prevent tick bites and what to do if you or your children end up finding a tick.
Lynne Karlson, MD, Chief of General Pediatrics and Adolescent Medicine at Floating Hospital for Children at Tufts Medical Center, gives the following tips for how to prevent and treat tick bites:
Always use insect repellent that contains DEET (the last part is super important!)
Dress your kids with protection in mind—always put long pants on them when hiking, and tuck pants into socks for extra protection. Leave the sandals at home if exploring outdoors in places ticks like to roam!
Get in the habit of checking children for ticks every night before bath or bed. Ticks need to be on for more than 24 hours to transmit Lyme disease.
If a tick is found, use a gloved hand to pull it straight out. Wash the bite area with soap and water. (Be careful not to crush the tick when handling it!)
If you live in a wooded area (like I do), consider buying a pair of tick tweezers to help remove the bodies fully and keep them from becoming embedded and doing serious damage.
And definitely, check with a doctor if you see any type of bullseye rash or have any concerns about symptoms. (I'm not a doctor, so please consult yours for any medical concerns!)
Better to be safe than sorry!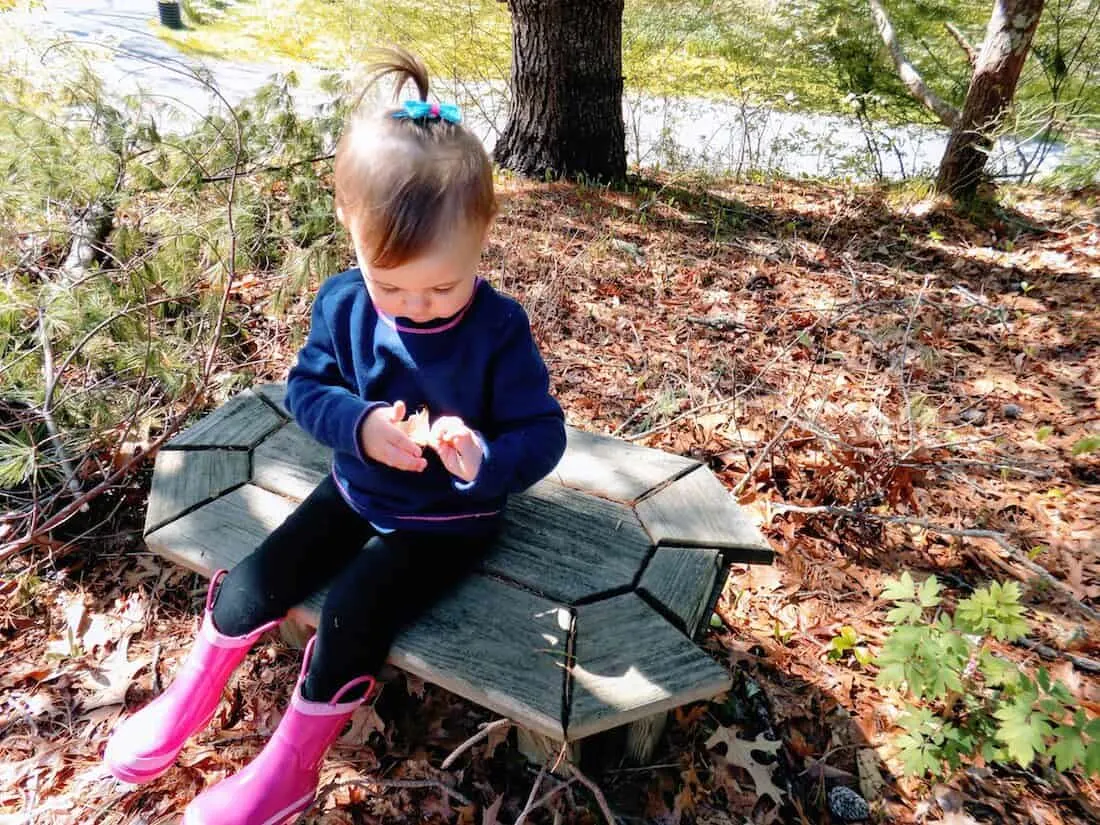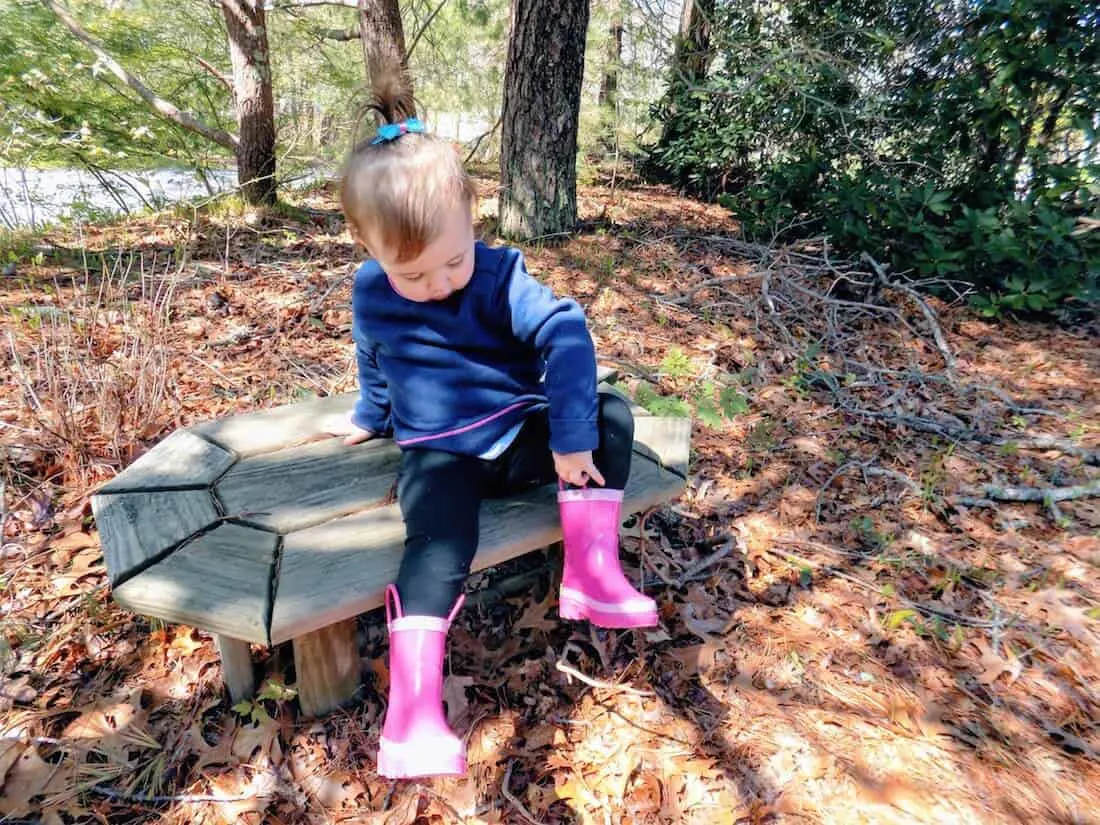 As a mom, it is important for me to know the practical ways to keep my family safe and healthy.
It is also important that I know where to turn if they need medical assistance. I am grateful for the expertise and advice from Dr. Karlson about preventing and treating tick bites and to the entire team at the Floating Hospital for Children.
Floating Hospital for Children at Tufts Medical Center
The Floating Hospital for Children is the children's hospital branch of Tufts Medical Center, which is located in downtown Boston and works in partnership with the community.
It is a full-service hospital, meaning it provides pediatric inpatient and outpatient services in every specialty—both medical and surgical. From tick bites and general pediatric care to complex cases such as cancers, heart disease, and trauma, the Floating Hospital for Children is there for it all.
My experience with Floating Hospital for Children
Before becoming a public school teacher, I managed hospital education programs in the Boston area. I arranged tutoring services and also got to work directly with pediatric patients and hospital staff.
I was always extremely impressed by the team and facility at the Floating Hospital for Children. As a smaller, more intimate hospital environment, I could tell that patients and families really felt comfortable there and were well taken care of, and that parents were happy with their family-centered care.
The Floating Hospital's strength is in its size, and the staff there genuinely draw inspiration from the patients—children who prove on a daily basis that you don't have to be big to be strong.
Seeing the sweet kids in that video and remembering my experiences as a hospital teacher makes me extremely grateful that I have a healthy and happy toddler that I get to explore the great outdoors with.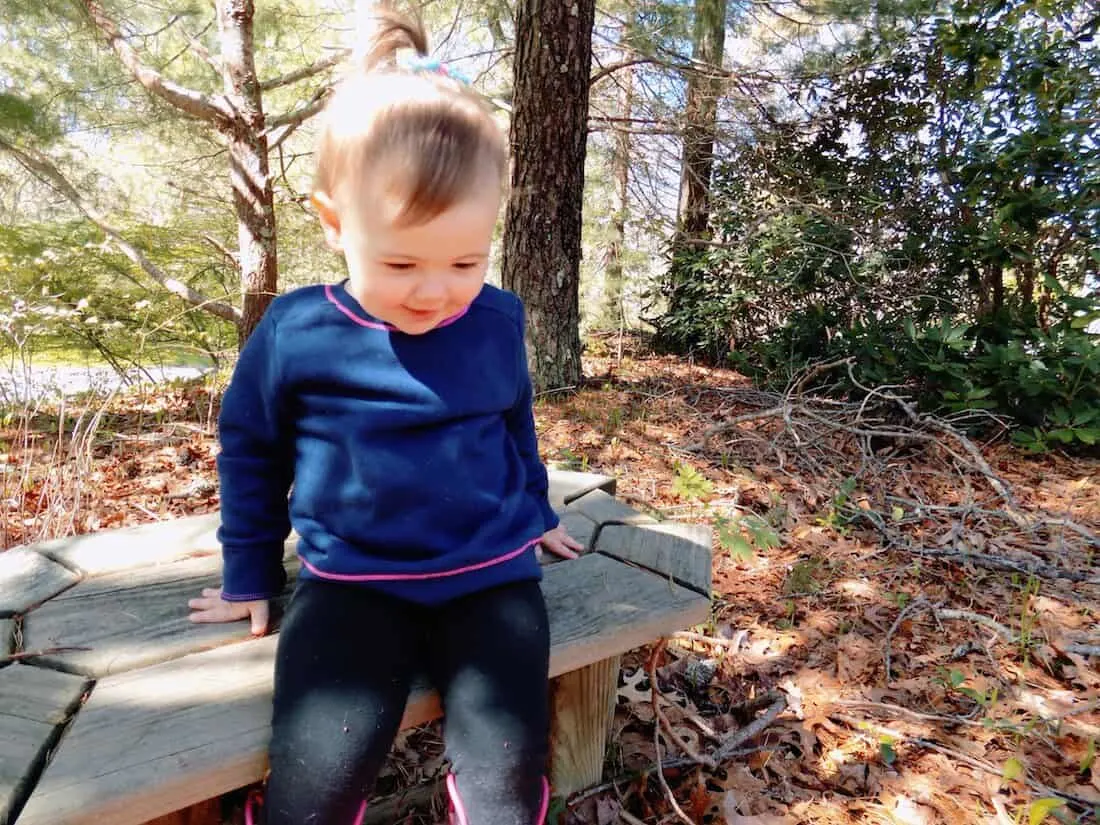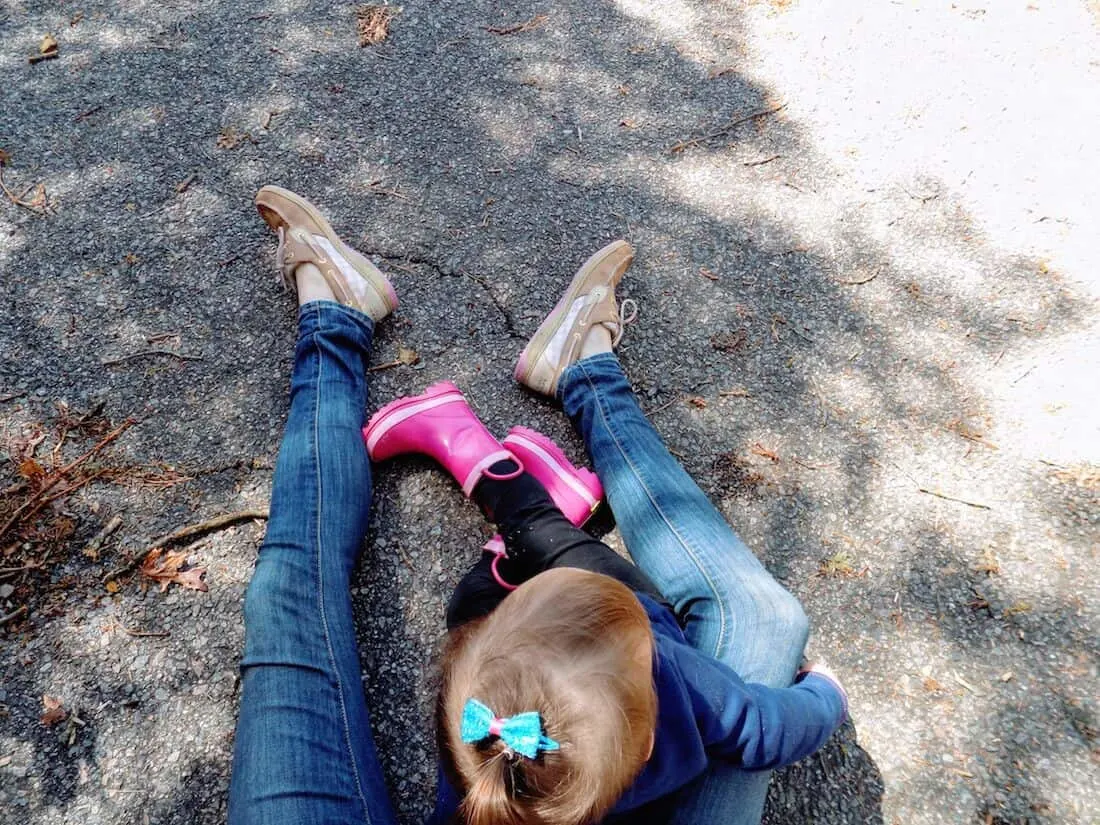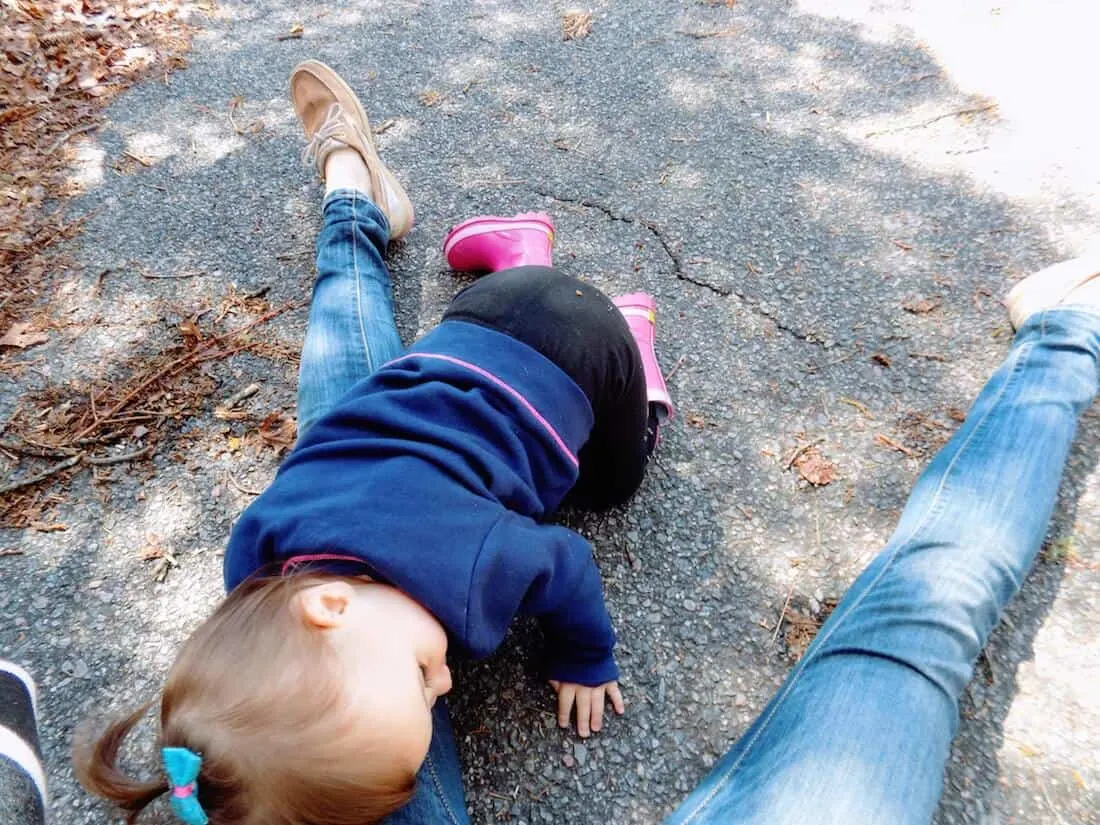 And thankful that there are amazing places like the Floating Hospital, in case we ever need help.
For more information on keeping your kids healthy and strong, visit www.floatinghospital.org.
You Might Also Enjoy: