We finally made it out to the pumpkin patch this past weekend, and I'm so glad we had a break in the weather to do so. We visited a farm with pumpkins, cows, and tractors galore, and needless to say it was like heaven for our toddler.
Charlie had so much fun pulling the little red wagon (which she insisted on doing across the entire bumpy field), running free, and getting dirty. She ran from row to row and wanted to help each pumpkin that has "fallen over" to stand back up again—seriously the cutest thing ever! Love her little helper heart.
This post contains affiliate links. Photos by Mary Ware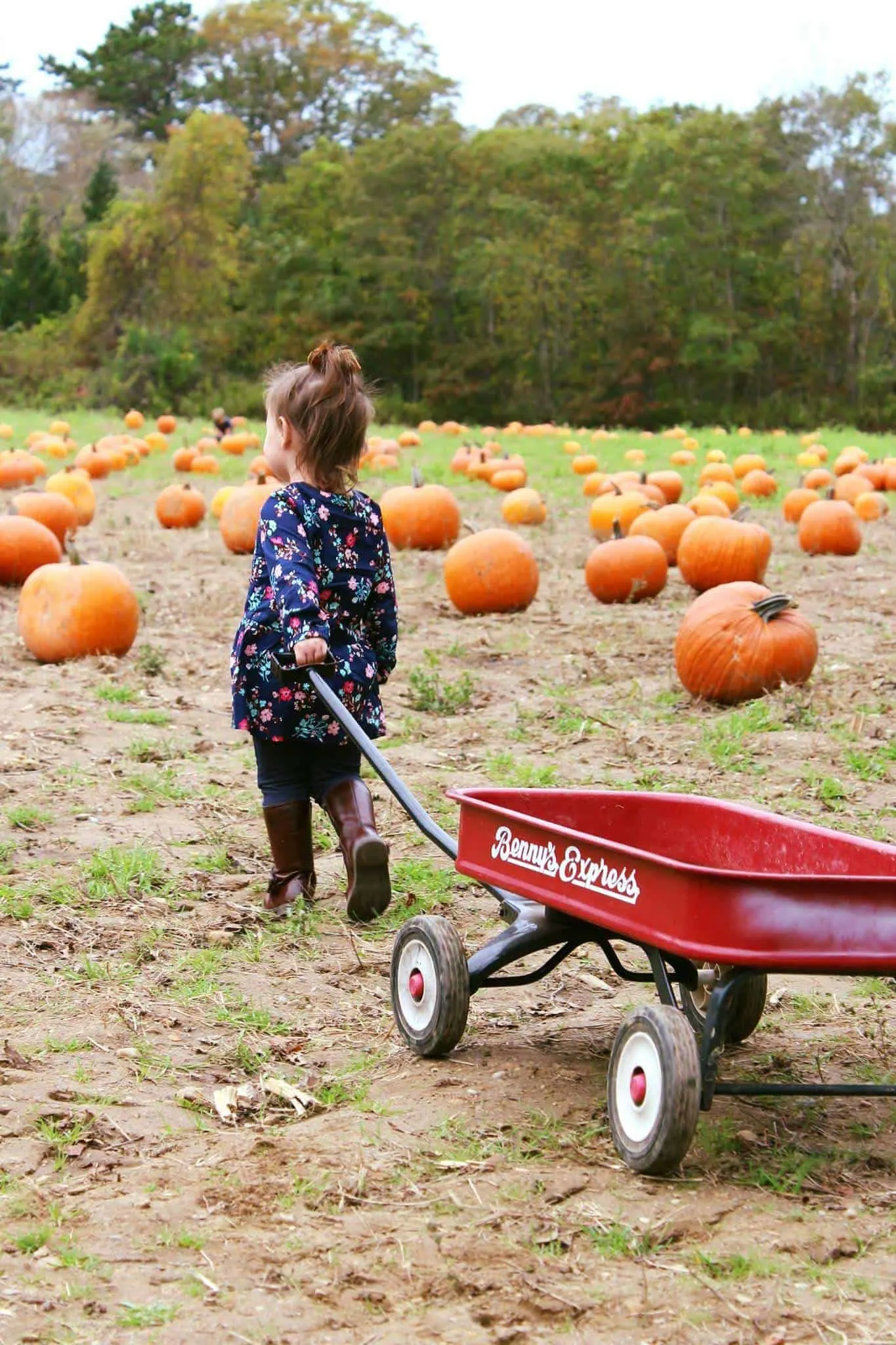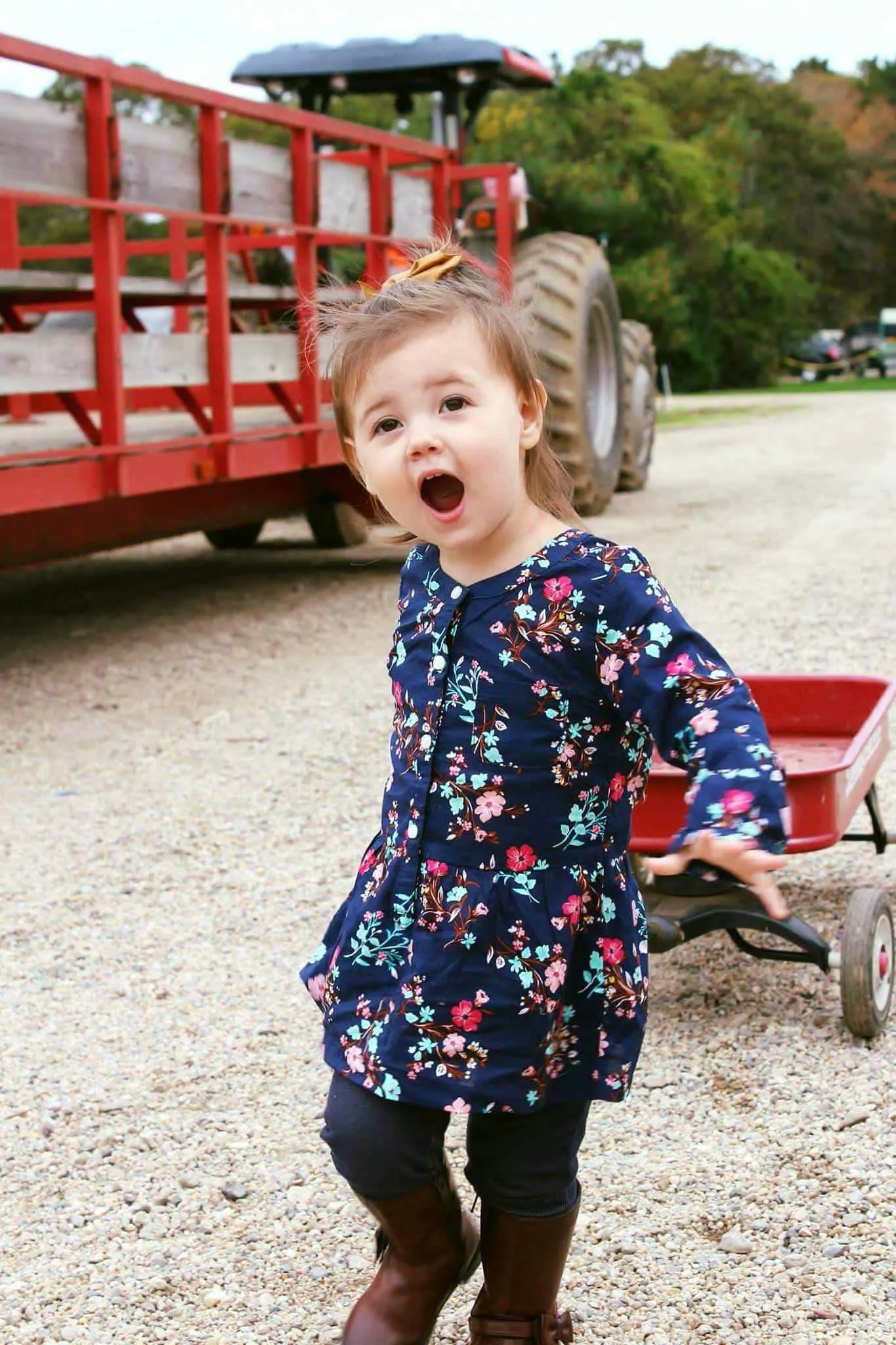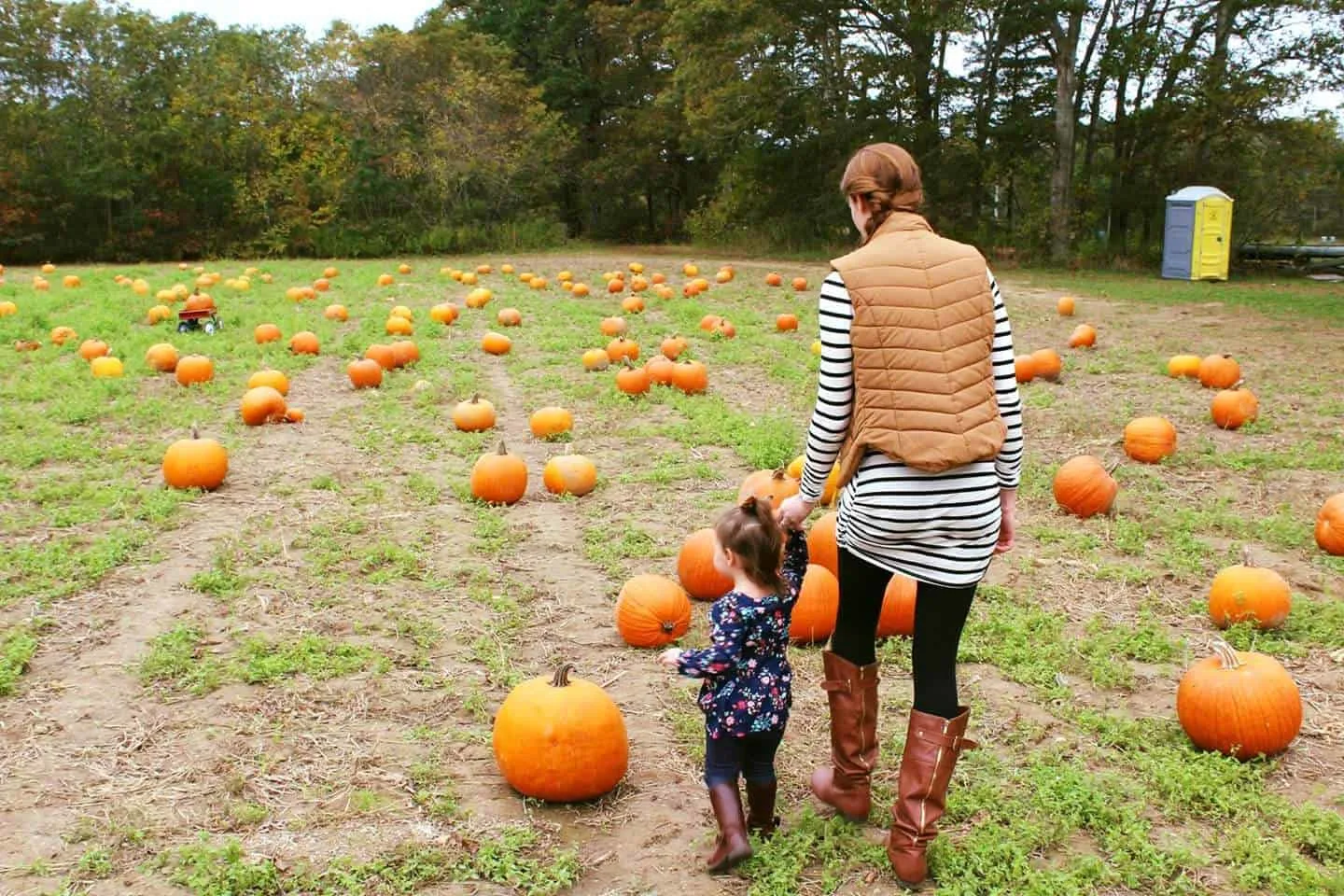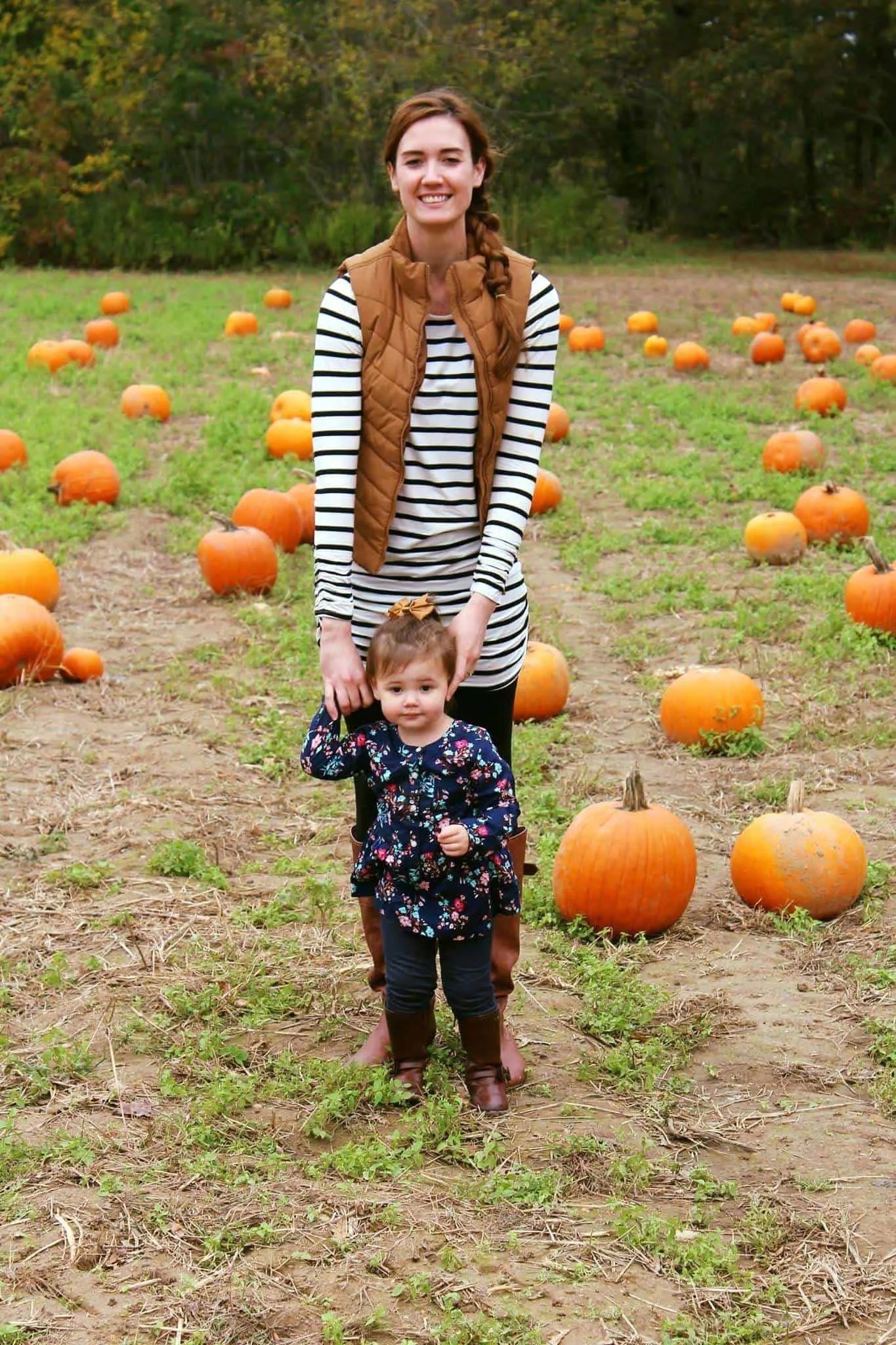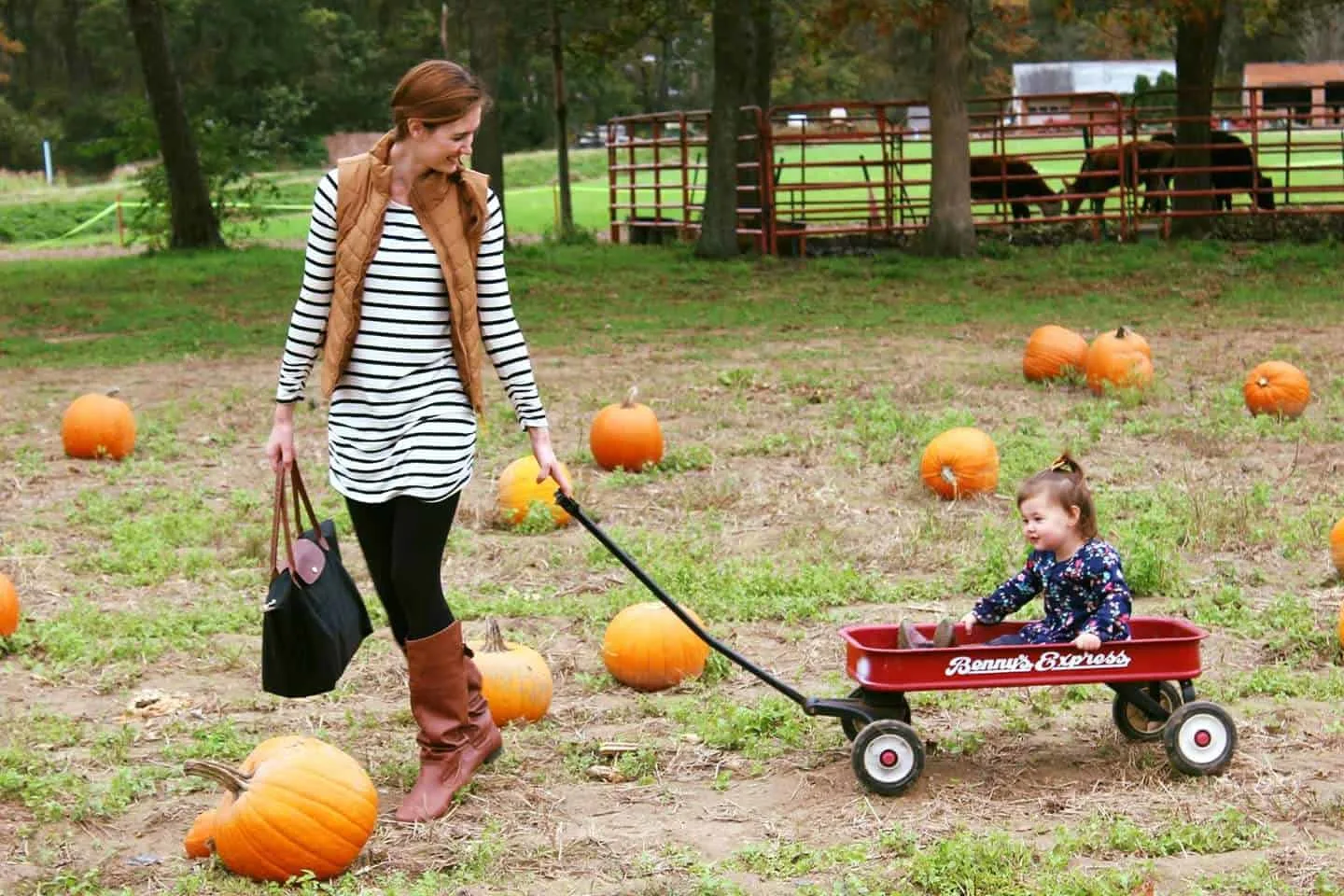 It was a bit chilly, and the wind was ramping up before getting a Nor'easter later in the evening, so we both wore our favorite fall outfits (leggings + tunics +boots). I know she is my daughter because she insists on wearing that combination just about every day!
(My striped tunic is so comfy and comes in a bunch of cute colors, and her outfit is from Carter's— this is a similar one)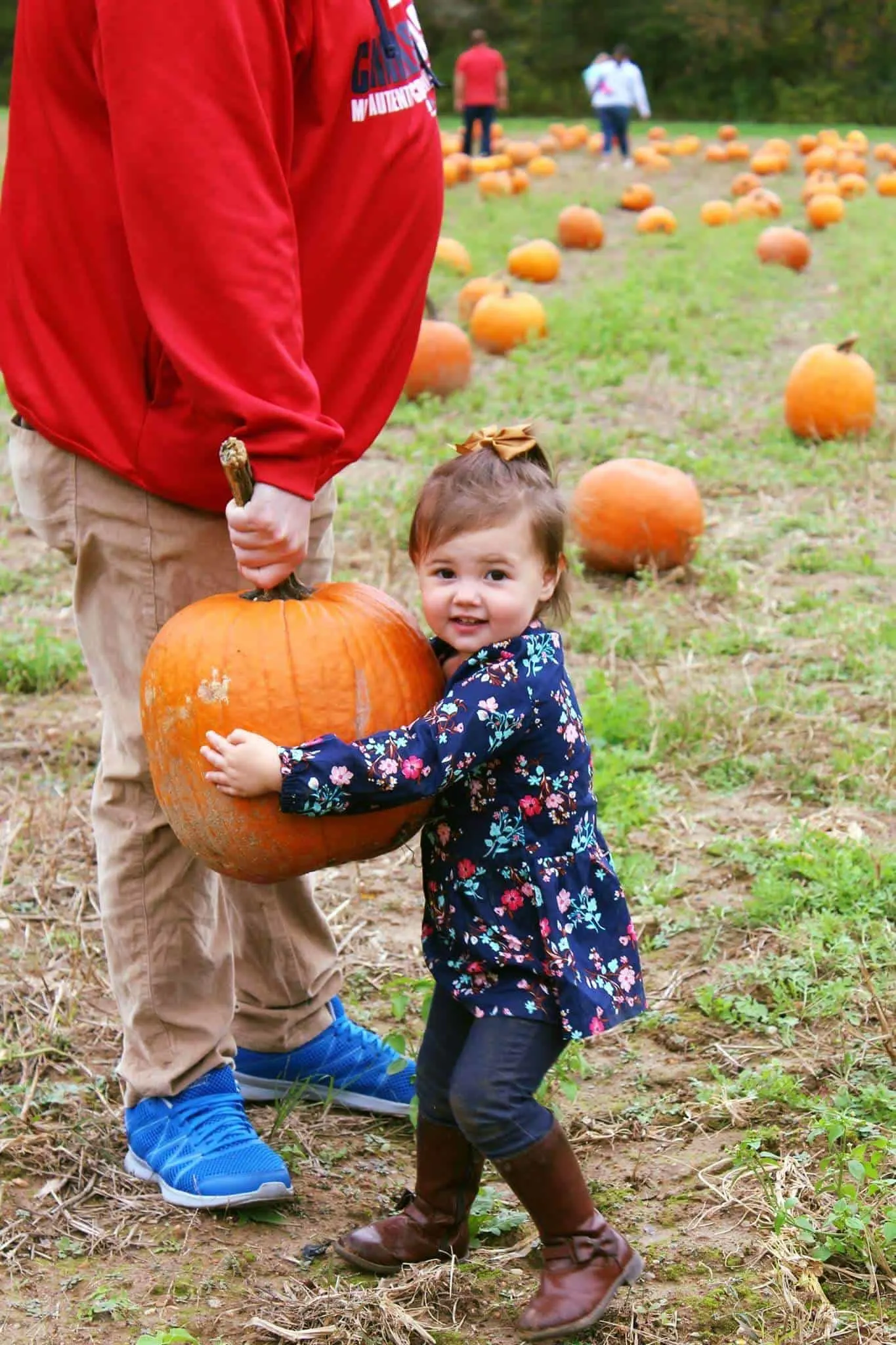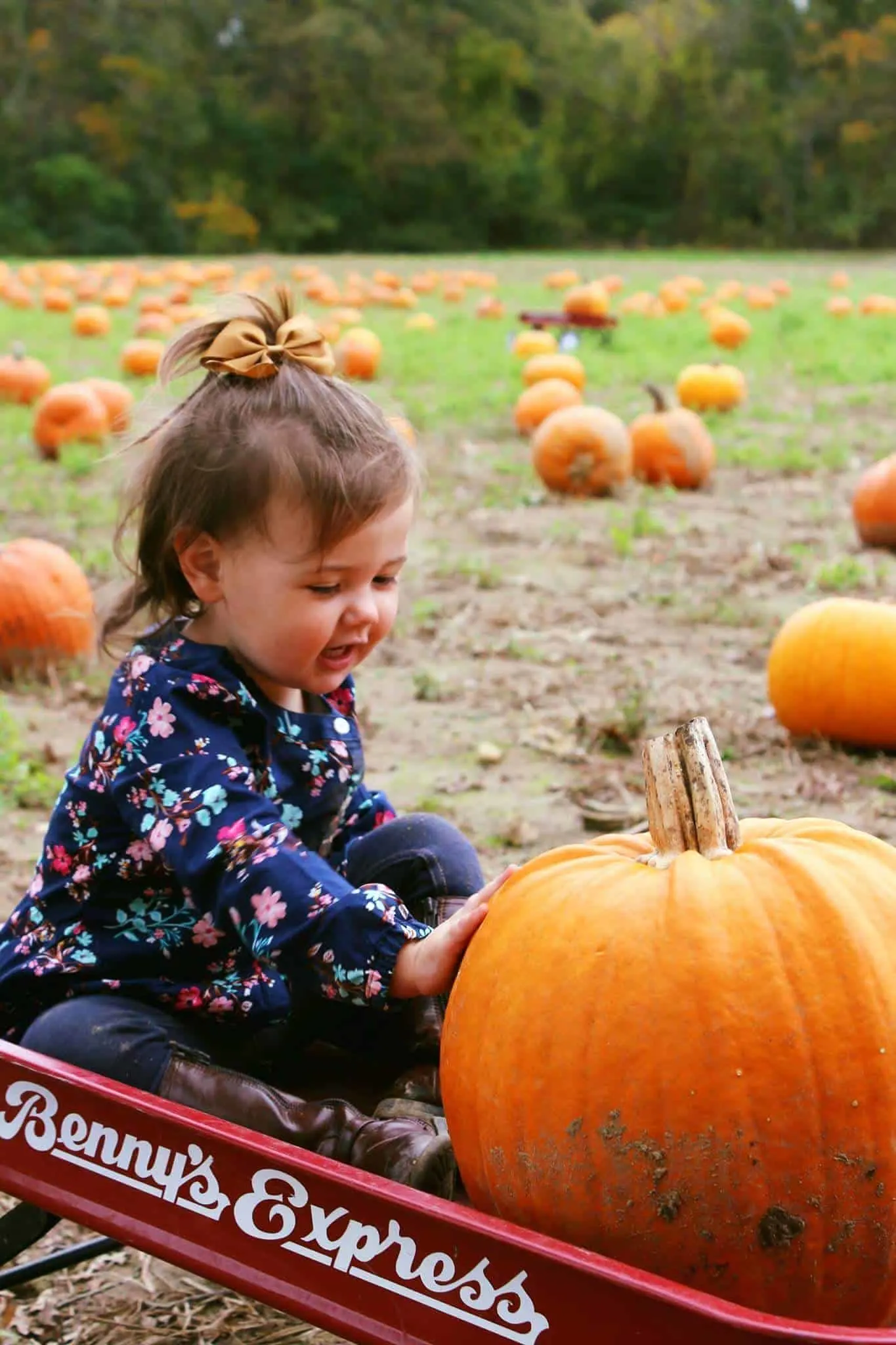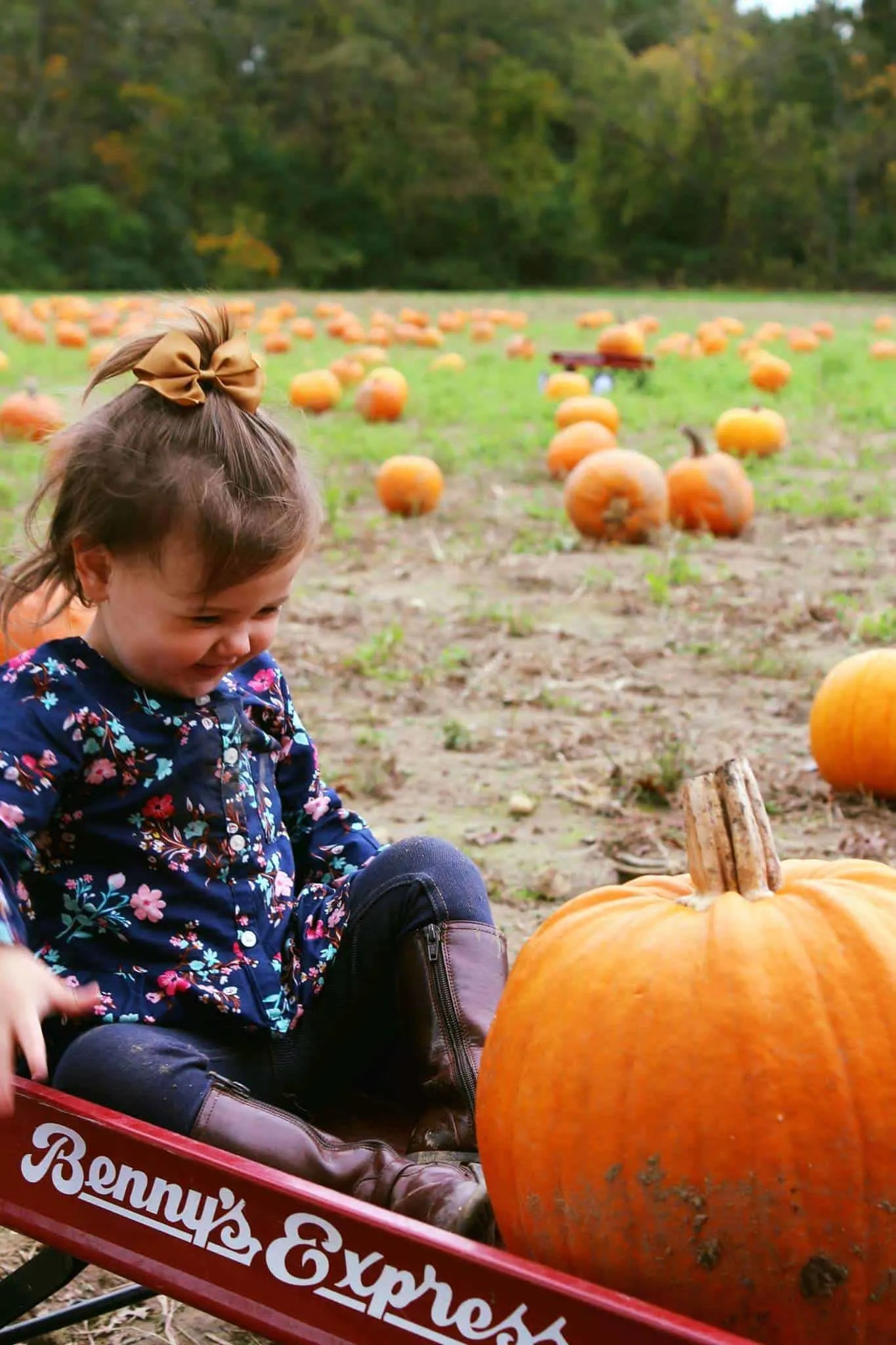 Spending just a short time at the farm was such a good break for me. I've been feeling super overwhelmed and stressed out, and this was a great reminder of what really mattered, and how life should be. We took our time, let her explore, touch and get dirty, and just watched her as she took it all in. It was really magical to just see how she saw the world.
And we also learned that she is obsessed with tractors. The farm girl in me loves that. 🙂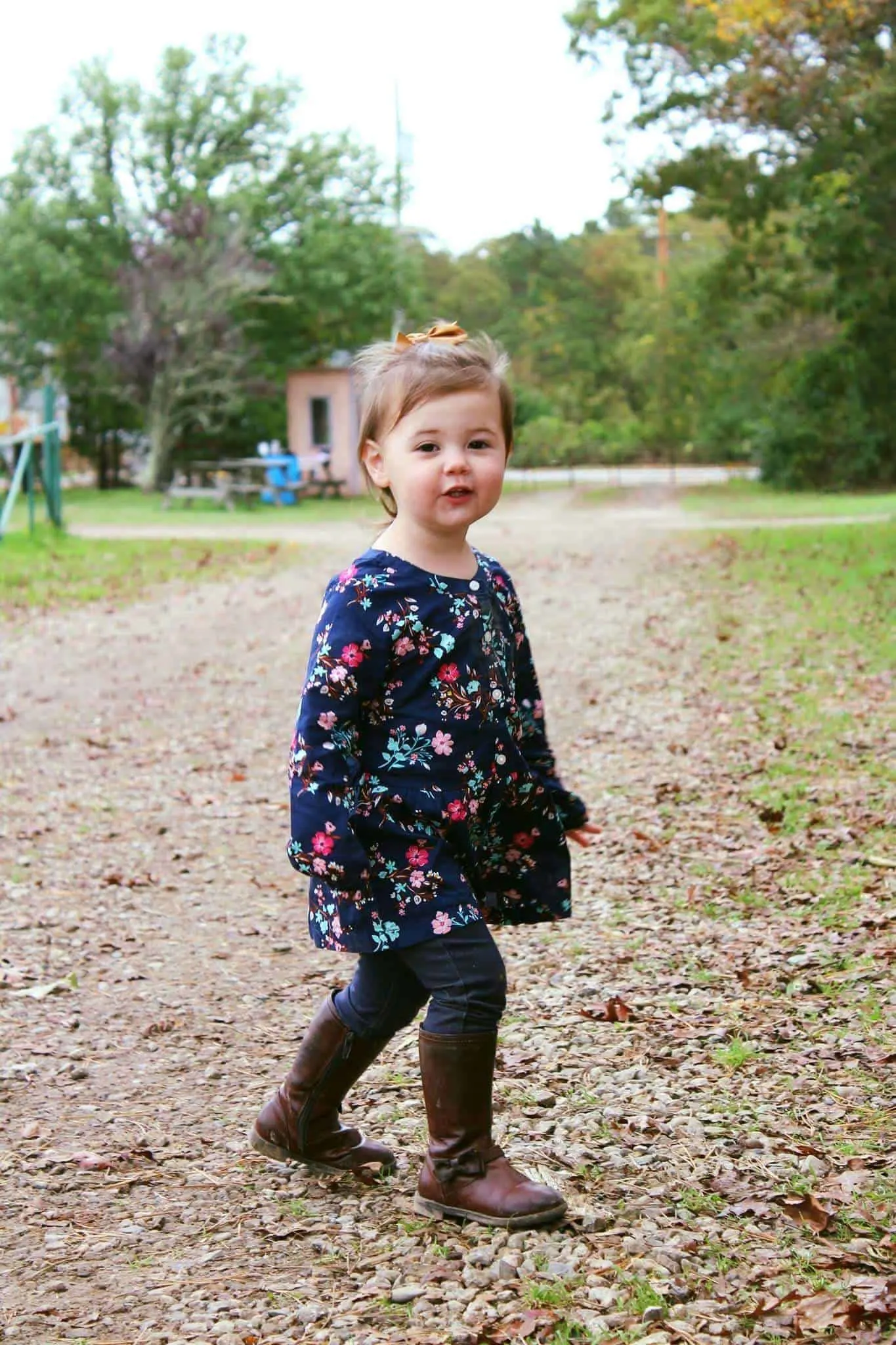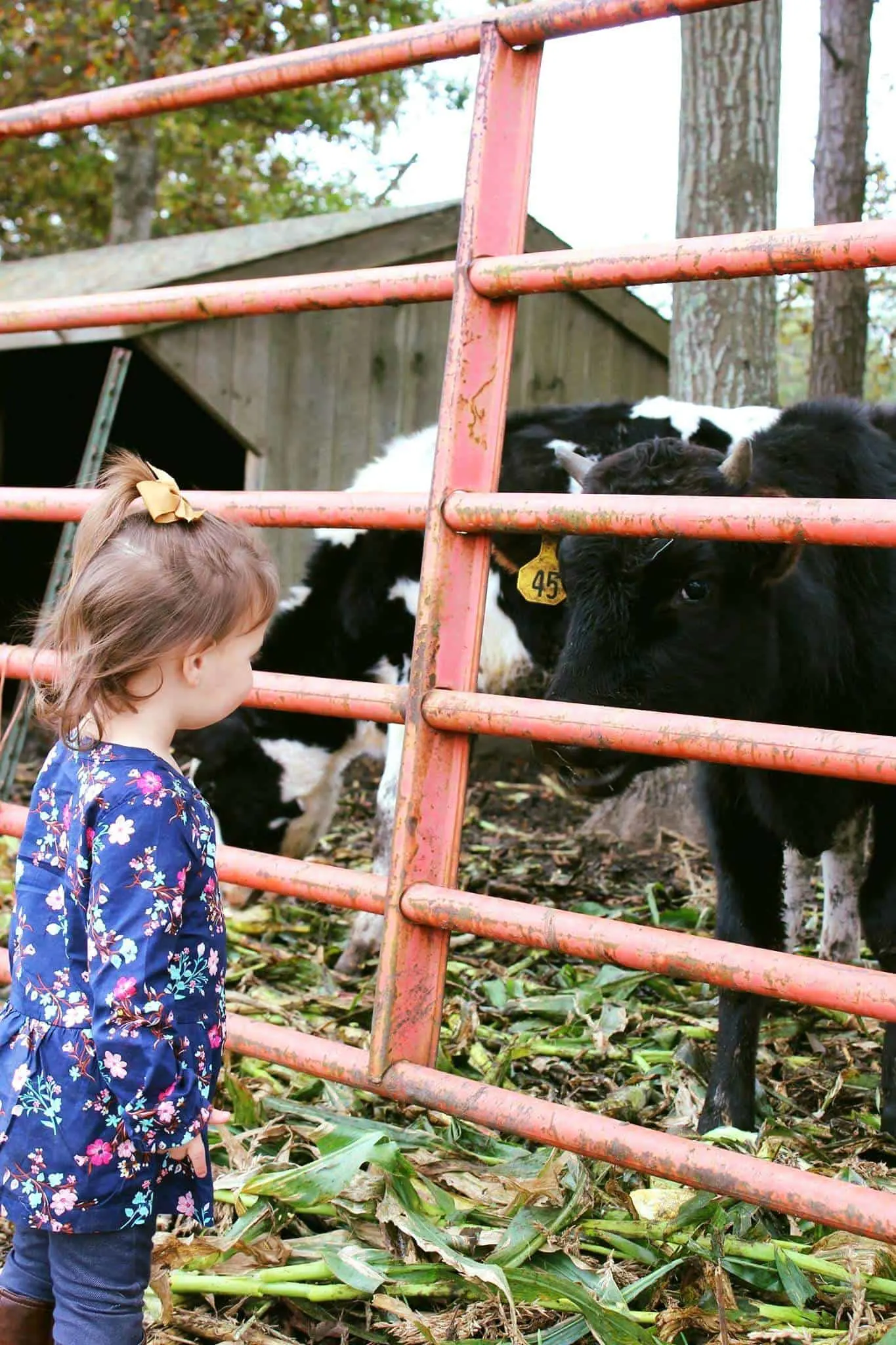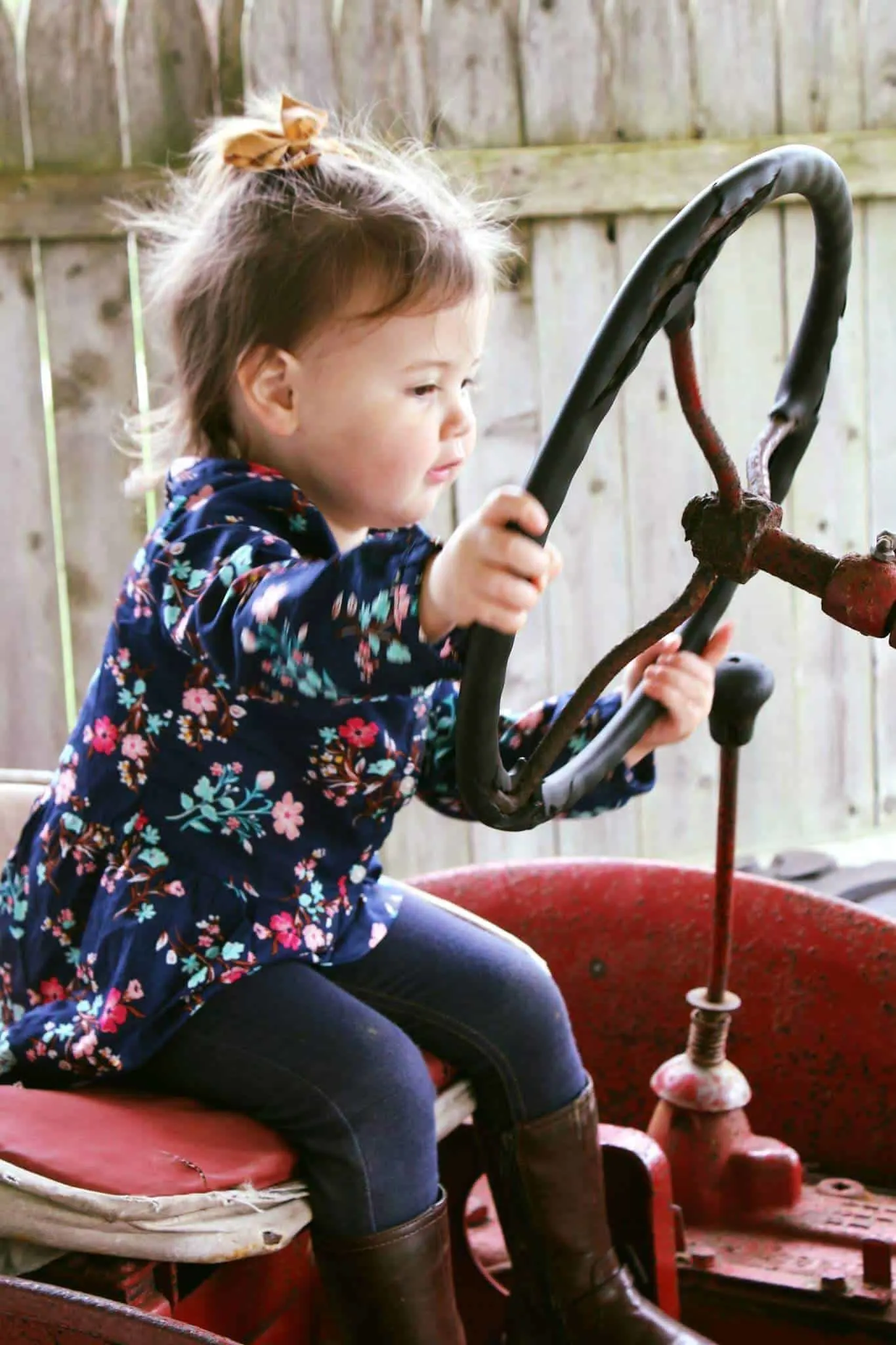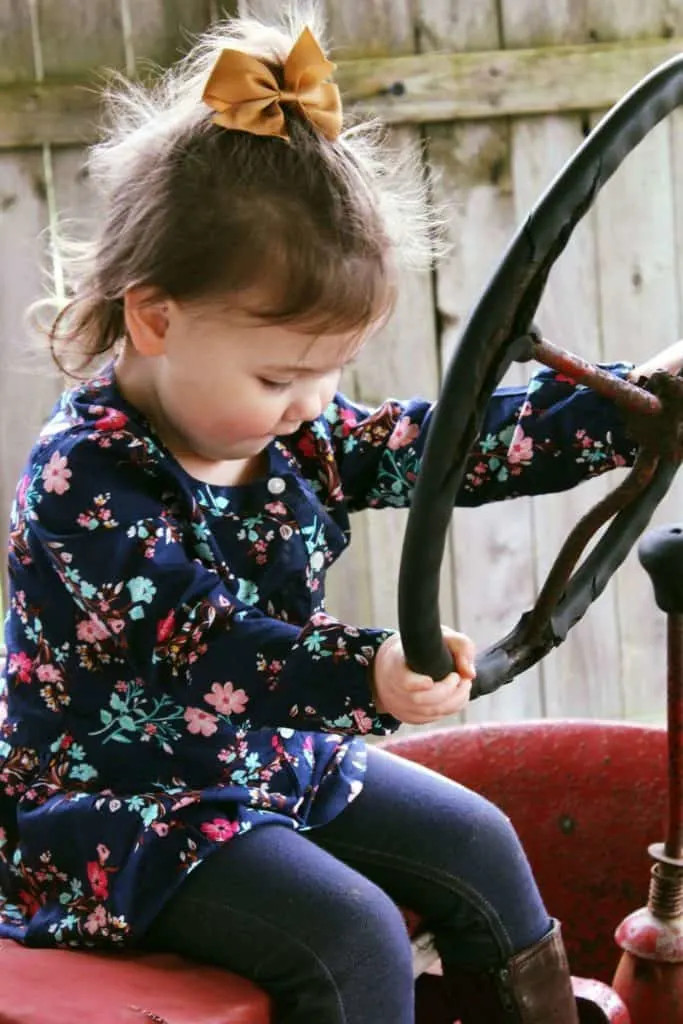 I can't wait to get out and enjoy this fall weather so more—if only the rain would hold off!
Did you get out to a pumpkin patch this year? What other fun ideas do you have for us to take a break and get in some family time?