Toddlers and adults alike get so excited thinking about Easter. From the signs of spring to gathering with family for egg hunts and the beautiful church services, it is just such a joyful season.
And while Easter brunch or dinner is one of the best tasting menus around, kids can sometimes need a little distraction apart from the Easter baskets and egg hunts.
So we decided to create a few free printable Easter coloring pages that you can use as placemats for the table, or just as fun coloring sheets to keep them entertained!
Free Printable Easter Coloring Placemat for Kids + Bonus Easter Activity Page
This freebie comes with two Easter themed printable coloring & activity pages that are 11″x17″, which is perfect for use as a placemat during Easter brunch or dinner, or to act as a giant coloring sheet as well.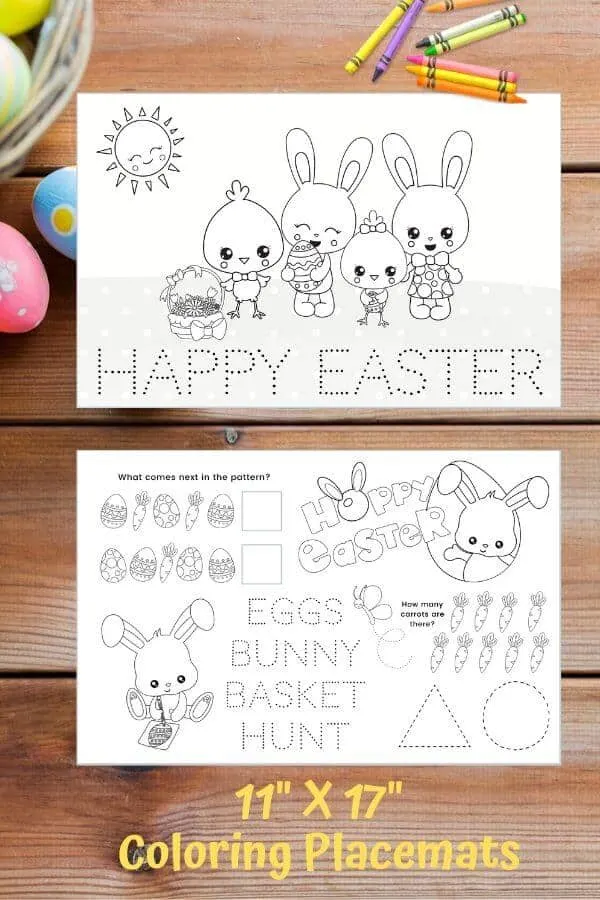 Just click on either (or both) of the images below to print out your free Easter coloring pages.
Easter Placemat #1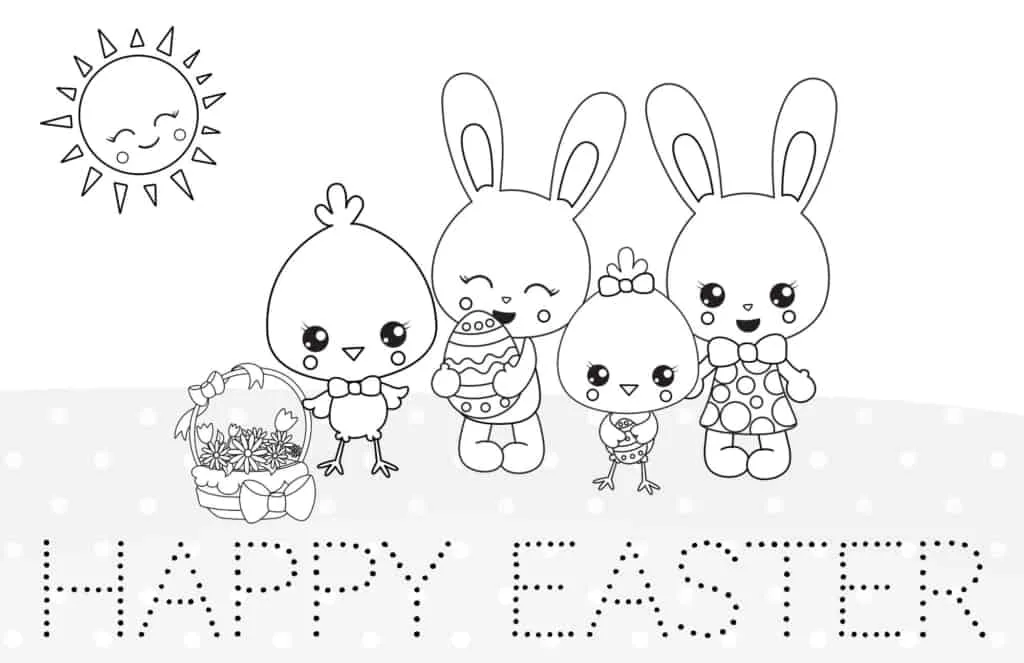 Easter Activity Placemat #2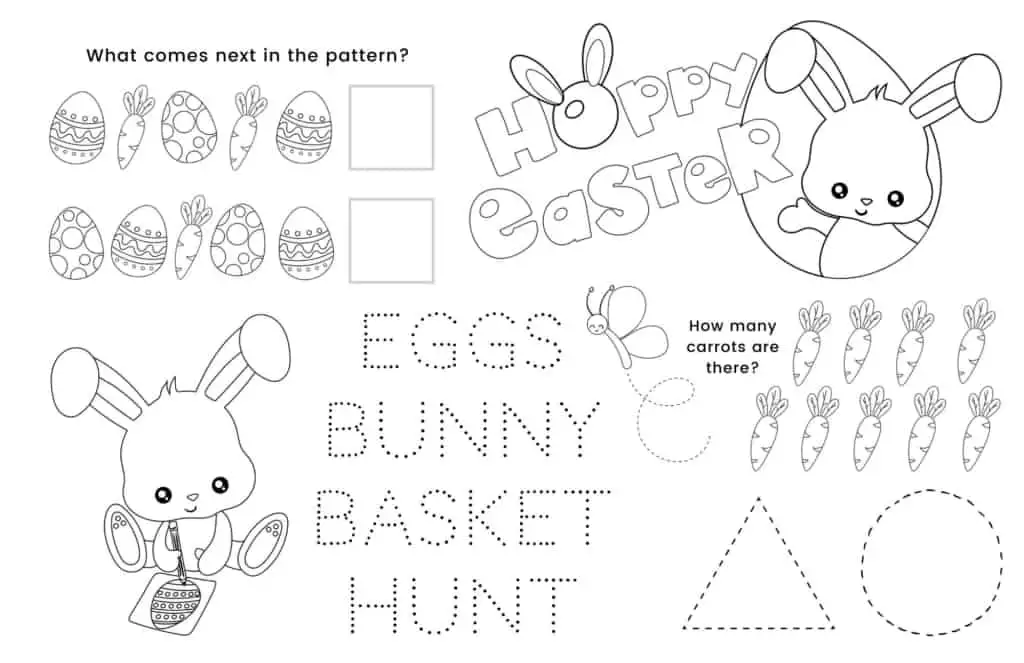 Remember, these are set to be 11″x17″ (placemat size) so if you want to print it on regular printer paper just be sure to scale it down to fit the page in the printer settings!
If you enjoyed these printables, please pin and share so others can as well!