This post is sponsored by Amazon Fashion, and includes affiliate links. Please see my disclosure page for more information. Thank you for supporting the blog! Photos by Mary Ware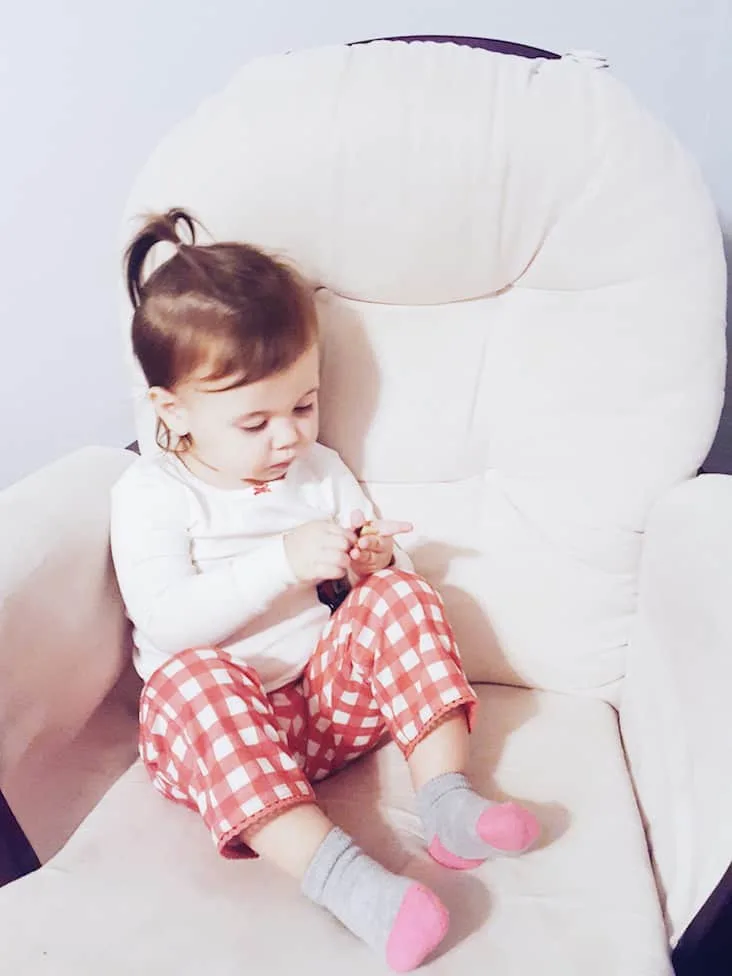 Can you smell it in the air? Fall is almost here! I love that the end of summer/start of fall means you can still get away with shorts, but you also get to grab a hoodie for the evening or cooler days. Best of both worlds!
But Fall means the temperature inside the house starts to fluctuate as well, and it can be downright aggravating trying to figure out what type of PJs to put babies or toddlers in at time, or to wear around the house. Short sets are too chilly, long sets are too warm. So frustrating! I feel like I change Charlie a million times a day.
So when I went to order new PJs for her, I knew I had to find the right set. Right now she is wearing a sleepsack, so her legs are covered but her arms are not. She was getting too cold in short sleeves, and too hot in pants. I searched high and low in stores for a set with shorts and long sleeves, but couldn't find anything. Enter Amazon! I found this cute little set with exactly what I needed- shorts, long sleeves and pants for when it gets cooler.
And now I'm totally obsessed with PJ combinations, and had to share my favorites with you. Check out these adorable fall pj sets for babies & toddlers—there is the perfect combination for every temperature!
Fall PJ Sets for Babies & Toddlers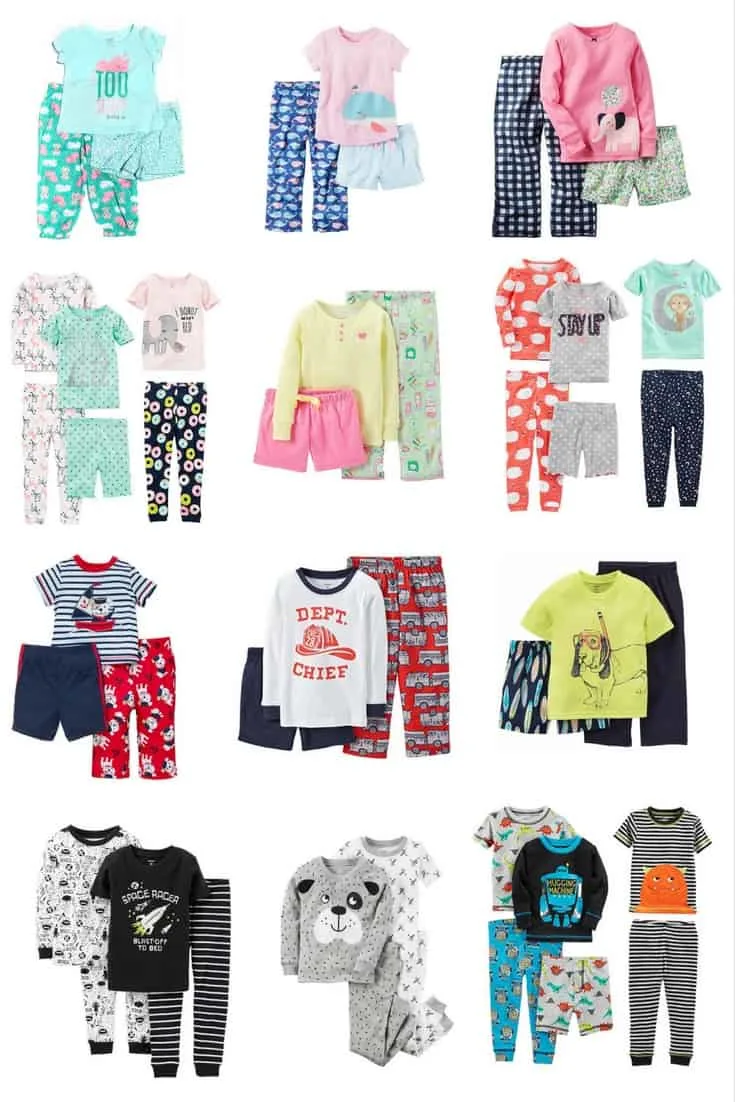 Elephant Long Sleeve | Sweet Shoppe | 6 Piece PJ Set (great deal!) | Sailor Puppy | Firetruck | Scuba Dog | Neutral Gray Dog | Dinos & Robots Bulk Set
I'm still on the hunt for some gender neutral ones though, so if you find any, let me know!
Have a fun shopping for Fall!
Pin for later—