Thank you First Alert for sponsoring this post. Plan, practice, and repeat your escape plan with First Alert! Photos by Mary Ware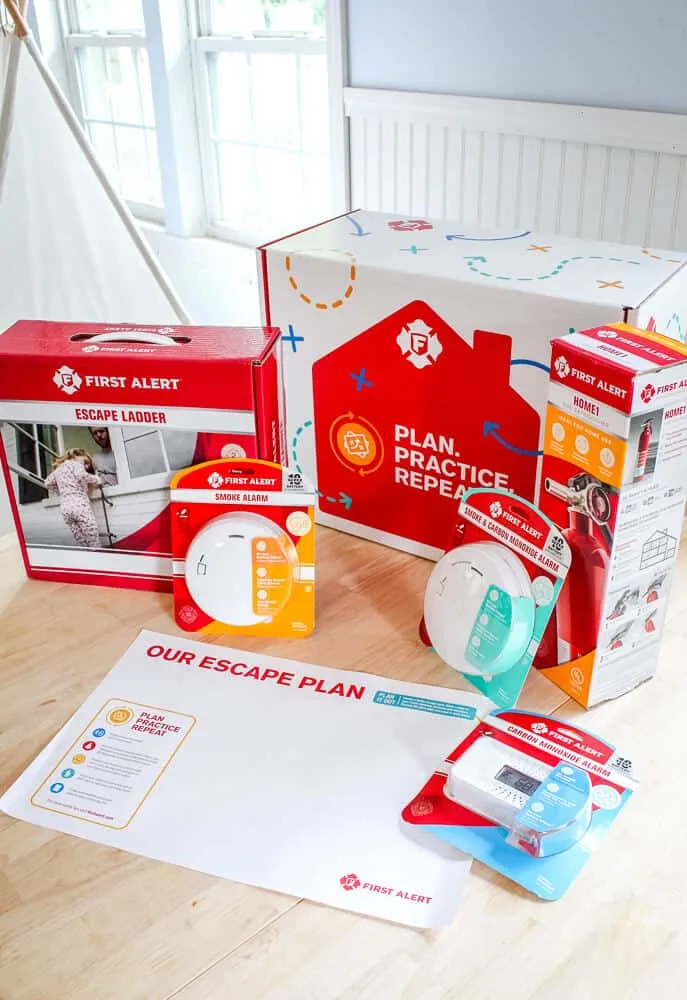 Have you ever realized your child is much more capable/ready for things than you realized?
I picked up Charlie one day towards the end of the school year and found out that they had a fire drill that day. I remember being surprised—not because they were doing them, but because I didn't think she was old enough to process and understand practicing for something like that (she was only 3, after all).
As it turns out, she told me exactly how she had to line up and stay quiet and where her teacher took her. I was amazed! At the same time, I realized I hadn't even thought about bringing up fire safety at home with her.
Apparently, I'm not alone.
Did you know that only 43% of homeowners have an emergency escape plan and just 33% have discussed fire safety with their families*?
It is easy to get into the mindset that "it would never happen to us" but the truth is, it can just as easily impact your family or mine as it could happen to someone else, and when every second counts, having an emergency escape plan that the entire family knows and has practiced is a vital part.
The Need for an Emergency Escape Plan
A few weeks ago one of our smoke alarms went off in the middle of the night. While it was just due to the sensor getting dusty, it made me realize that I hadn't really thought much about how our family dynamic had changed and how that would impact us during an emergency.
When we only had one baby, we just sort of planned that one person would get the baby out and the other would get the dogs. But now with two kids (and still two dogs), we definitely needed to have a chat about how we would handle a fire or other home emergency.
With that in mind—and knowing Charlie was in a place to start understanding—it was clearly time for a family meeting to update and discuss our emergency plan. Not sure how to create one for your family? Follow the steps below!
Plan. Practice. Repeat.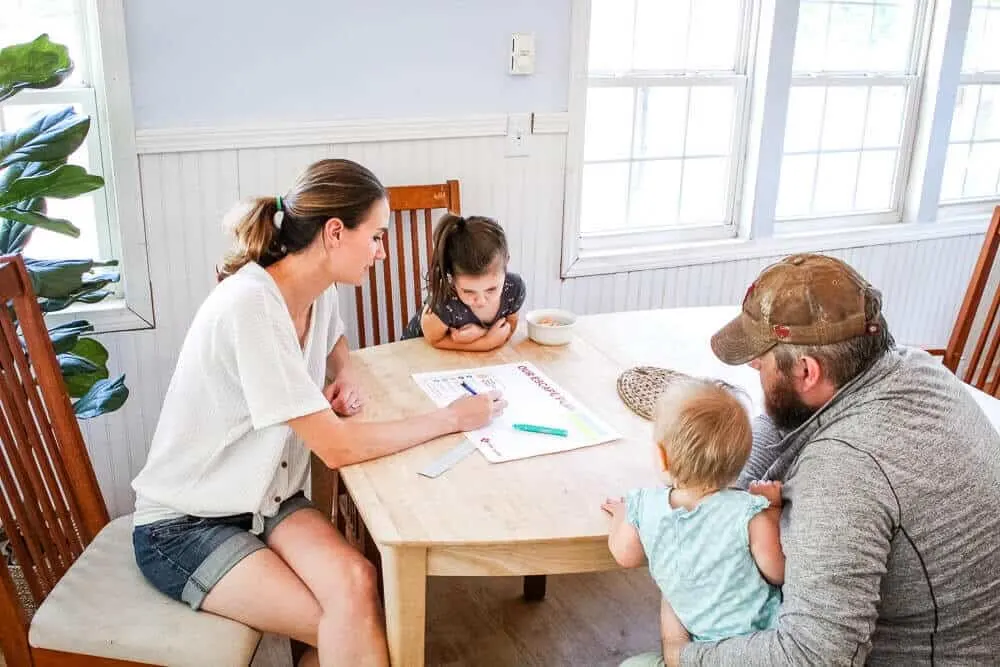 Creating an emergency escape plan is actually fairly simple. It is all about knowing options for escaping, practicing, and having the right tools to help identify emergencies.
How to Create a Family Fire Escape Plan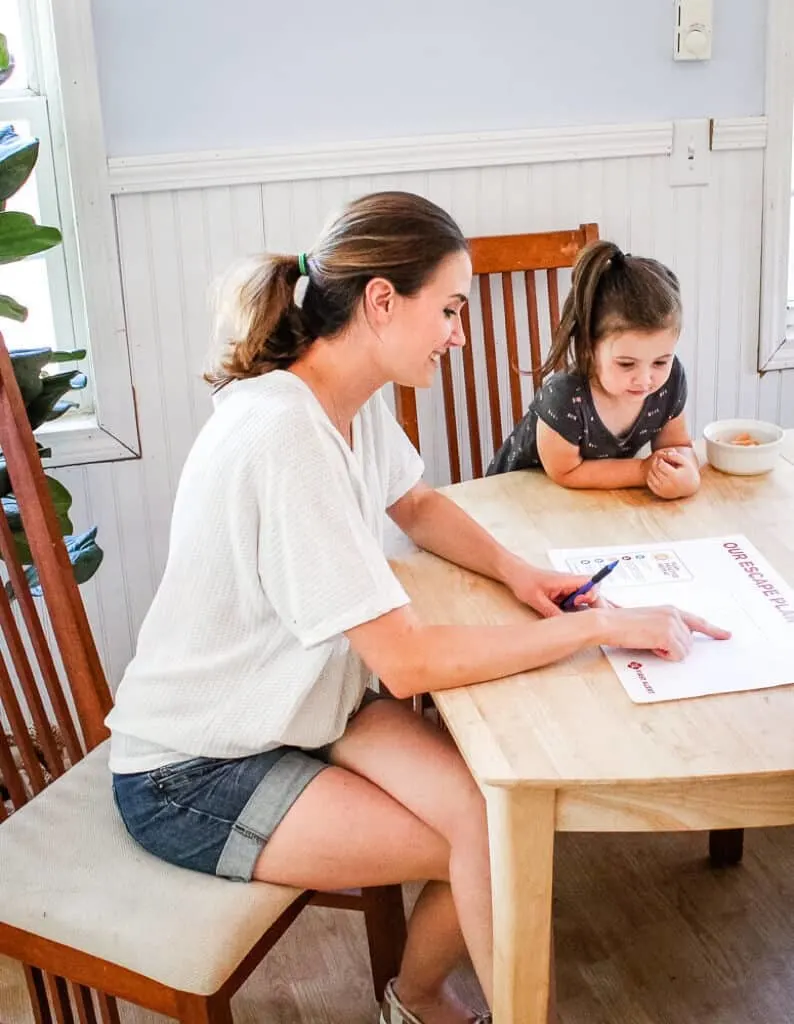 Draw a map of your home with all doors and window exits marked. Identify 2 ways to escape from each room, and make sure your family knows what they are. You can download this Escape Plan workseet from First Alert for free by clicking here to make one like we did!
Designate a meeting spot outside somewhere safe away from the home itself. I can still remember my family's meeting spot growing up, so I know it makes a lasting impression! Our spot, for now, is some trees at the end of the driveway as it is something that is easy for Charlie to recognize, but a neighbor's house, tree, or street sign is a great place too.
Practice your plan as a family at least twice a year. You can make it a game for the kids and see how fast the family can do it. We will need to do it more often with Charlie to help her learn since she is so young, and I love the suggestion to try it at different times of day to show how it might seem different.
Although as parents it would be ideal to lead them out, it is really important that kids know how to do it themselves in case we are unable to help them. Charlie knows she isn't typically allowed to open the front door without permission, but needs to understand an emergency is different.
When you get outside (and only when you are safe) call 911 or use a neighbor's phone if you do not have yours.
Stay Protected
A key part of the emergency escape plan is knowing when it needs to be activated. Having the right protection measures in place is not only helpful but is essential for giving your family the best chance for survival.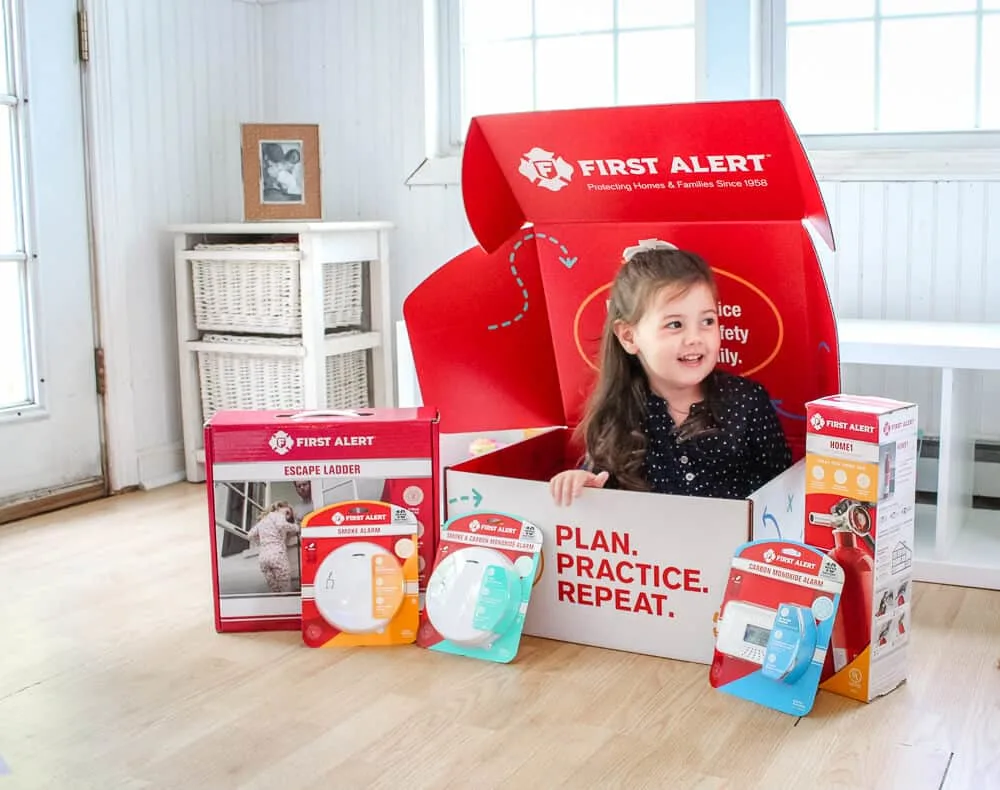 Smoke and carbon monoxide alarms should be installed on every level—basement included—and in every bedroom.
We took this opportunity to install new smoke alarms and a carbon monoxide alarm and made sure they were spread out throughout the house.
Be sure to test the batteries every 6 months, but if you are like me and hate the chirping sound of low batteries on alarms, I definitely recommend upgrading to 10-year sealed alarms.
There is nothing worse than trying to hunt down a low battery in the middle of the night (it has happened so many times to us) so I love that the batteries in these last for the life of the alarm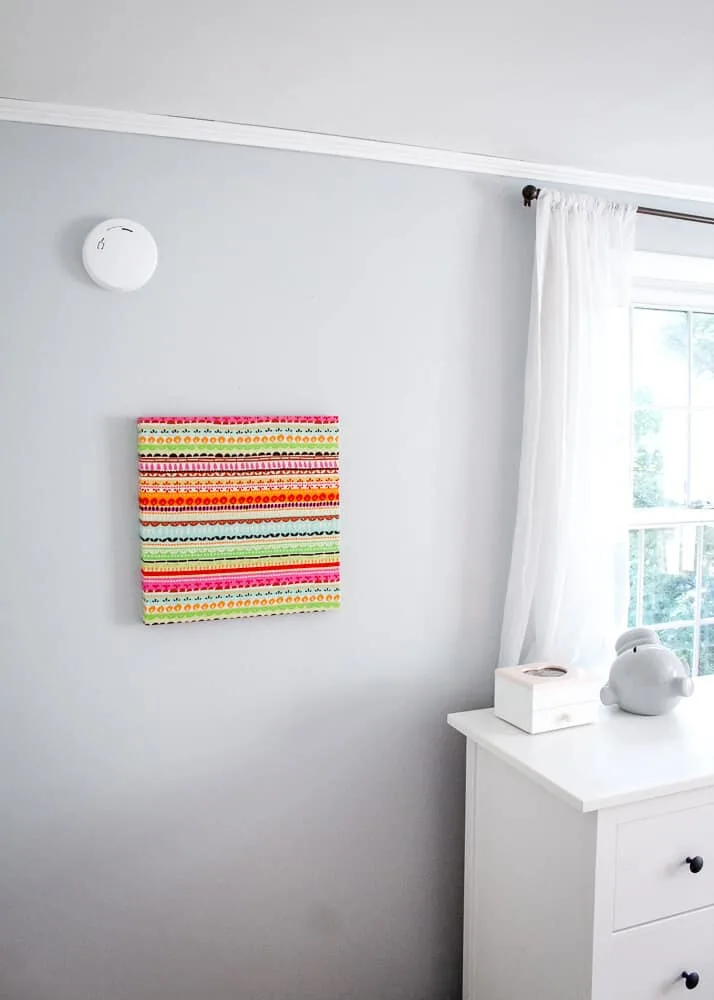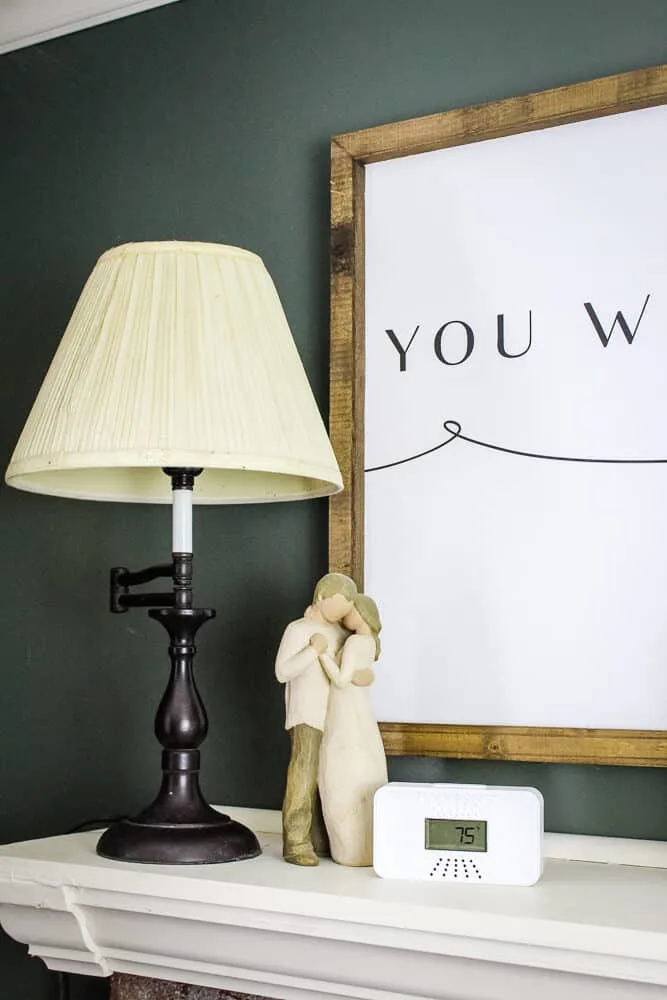 There should also be a fire extinguisher in the home (ideally on every level). We keep ours in the kitchen and out by our grill.
And while we live in a one-story home, if you have a two-story an emergency escape ladder is so important to have on hand in case your main exit is blocked.
The thought of a home fire or other emergency requiring evacuating is scary. However taking the time to make sure the house is prepared with smoke and carbon monoxide alarms, and creating and practicing a family emergency escape plan helps bring a little more peace of mind.
When it comes to protecting your family, the question really isn't should you create an emergency plan—but have you?
Remember to download the free escape plan template and learn more about the First Alert products that can help protect your family in an emergency.
---
*Source: First Alert Research Report, June 2016 – Results are based on the responses of 1,000+ adult homeowners, ages 25 and older, living in the United States.
Pin It!