Thank you CreditRepair.com for sponsoring this post. CreditRepair.com's team understands that a credit score is not just a number; it's a lifestyle.
As our family has grown from 3 to 4, it became 100x more obvious that we will soon outgrow our home. Preparing to buy a new home is not just a spur of the moment decision for most people though—including us—which is why the planning process starts much earlier than just going house hunting!
So today I'm sharing 3 things I'm doing to help get our family ready to buy a new home in the next few years, including financial planning and credit repair, and identifying the design aspects that are essentials for our new home.
Preparing To Buy a New Home
Figuring Out Our New Home Essentials
When we first bought our home over a decade ago, we were ready to tackle the biggest projects and make a house a home. We bought a house listed as a "handy-man special" and over the years have taken on some major DIY projects to modernize the house and make it a place our kids would enjoy.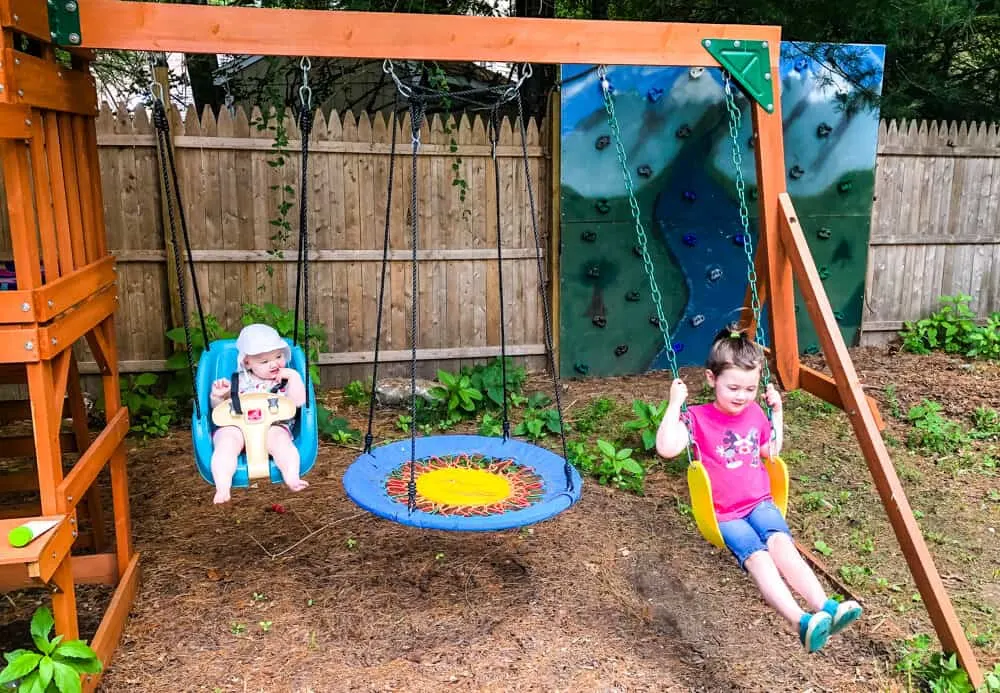 While our projects have made huge improvement—like transforming a sunroom into a full-fledged playroom and family room or clearing our overgrown lot to build a backyard complete with DIY deck and climbing wall—there are plenty of things I still wish our home had.
As the years go on though—and especially as we add more kids to the picture—I have also been noticing little things that either irk me about my house, or that would be my must-haves (or maybe just big wants) for our second home.
I have created a running list of these wishlist features, to help get a head start when we actually get into the home shopping phase. Some of them include:
A neighborhood that is great for kids to play in
A spacious backyard (a pool would be an added bonus)
First-floor laundry
A bedroom for each child (the lack of sleep from room-sharing might be the end of me!)
Outdoor entertaining space
An open kitchen/living room space where people can flock to and just enjoy time together
Over the last week, I got to spend time visiting family and there were some aspects of their homes that I just loved, like the entertaining space and pool area.
It was so great getting to just enjoy each other's company in a beautiful setting—I would love to find something similar!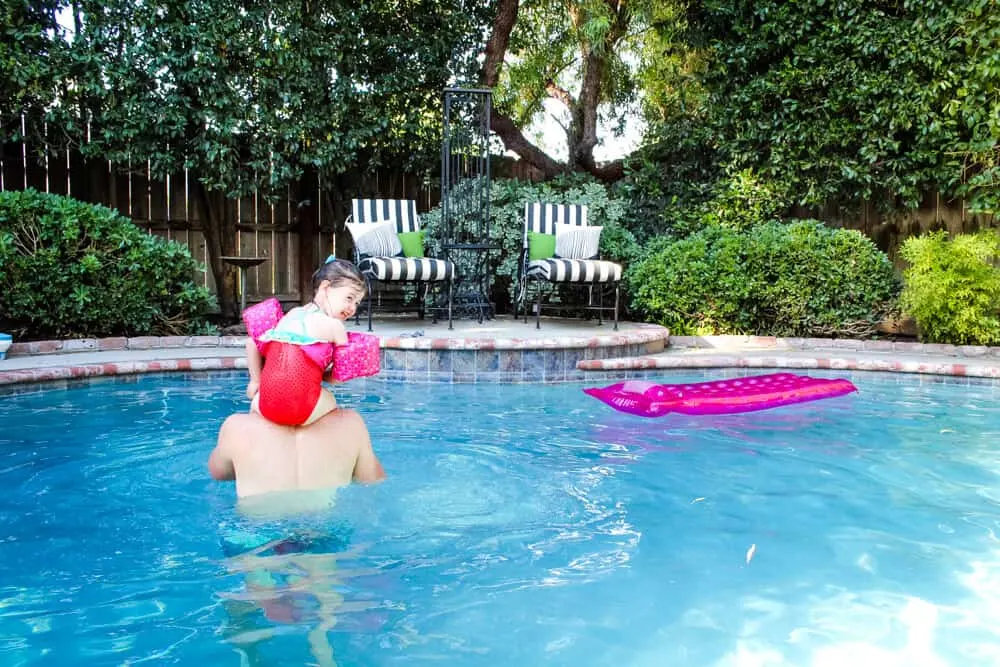 Financial Considerations for Buying a Home + Working to Improve Credit Score
Finances are obviously one of the biggest factors—and obstacles—to buying a new home. There is so much that goes into it!
We think about it every time we make a major update to our home, when we decide to open a new line of credit, or when we weigh financial priorities for our family.
Spending and saving play a huge role in the lead up to buying a house, but so does credit. I've learned a ton the past few years about what types of things play a factor in determining credit score—and which ones can have a big impact on it.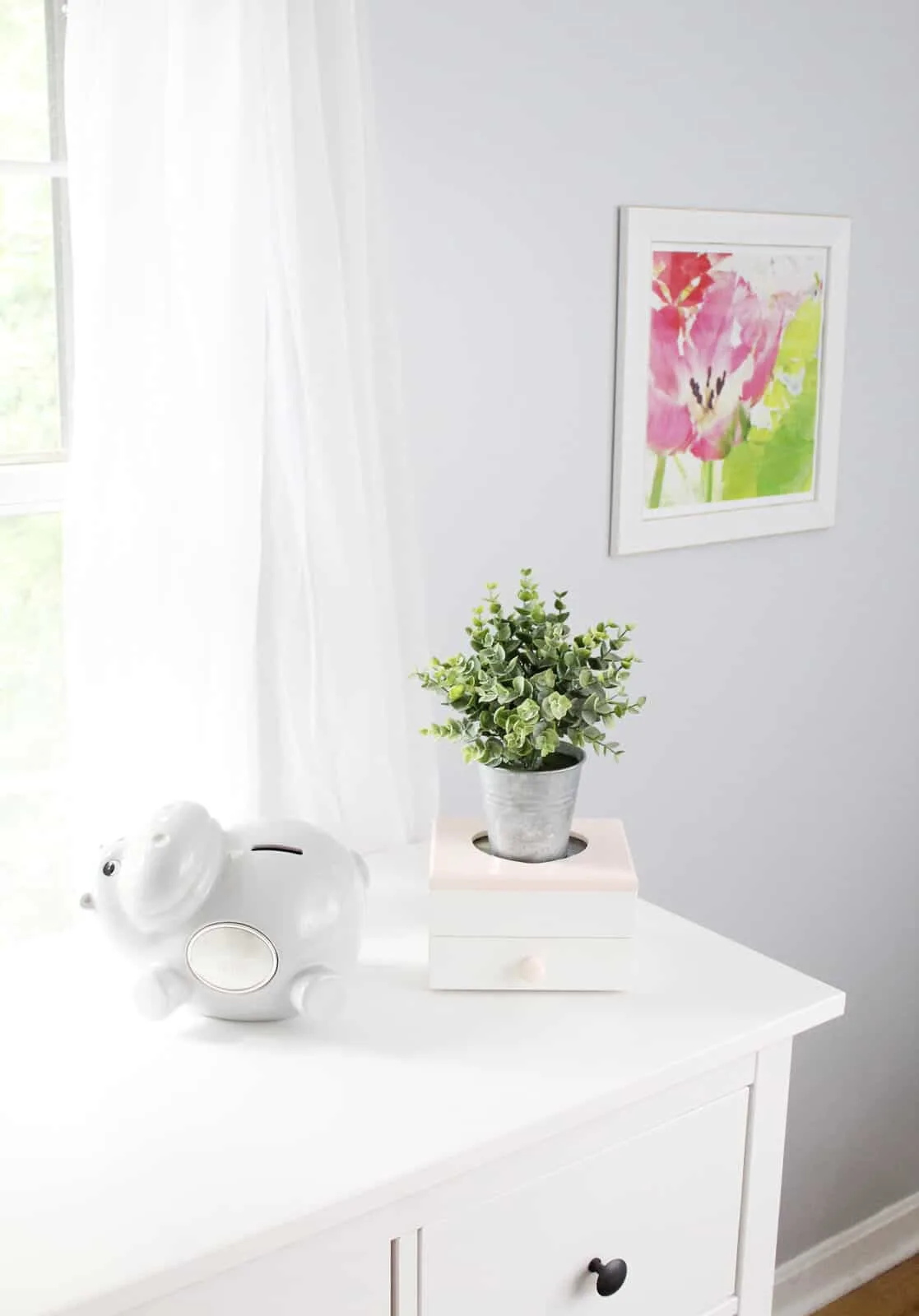 Student loans and credit card debt are the big ones for me personally, and I know getting approved for a mortgage at a preferred interest rate will be based in large part on my credit score.
I've been working through different ways to understand and improve my credit over the past year to get it where I want it to allow us to buy our dream home.
Before I started looking into what actually goes into a credit score, I had no idea how things like late payments or opening new lines of credit would be tracked, or how long they would make a difference. I also was clueless about how to improve my score.
But the more I dig into it, the more I realize there are ways to make a change, rather than wait for it to happen.
There are some great tools to help anyone looking to repair their credit as well. CreditRepair.com, a leading provider of credit repair services, is one way to find a solution. CreditRepair.com's team of credit professionals help educate and empower people to take control of their credit score, allowing them to take steps towards creating a lifestyle that supports their goals.
Members get an online dashboard with credit score tracker and analysis and are provided a means for creditor and bureau interactions through CreditRepair.com's technology and mobile apps.
If you are looking to improve your credit to buy a home or reach another financial goal, it could be a great place to start to figure out how to repair it.
It actually feels good to know you are on the right track for improving credit to work towards financial goals, so I would definitely encourage anyone to learn more about their credit history and make it a priority!
Saving Design and Home Feature Ideas for our Future Home
The other thing I am doing in preparation of house hunting in the next few years is compiling photos and ideas of features I love from other homes or Pinterest finds. This is probably the most fun way to get ready to house hunt!
I have a Pinterest board full of home design pins I love and unique features that would make life as a busy family run a little a smoother.
Do you do that too?
Sometimes I will spend some time just browsing home ideas and pinning anything that resonates with me (or brings me joy as is the current trend to describe it)! I often go through and notice there are trends with design aspects or features that I seem to really focus on.
Plus it is fun to dream while I am still financially preparing to go shopping for a new place!
Prepare Now, Enjoy Later
I won't pretend it is easy to wait a few years to move into a new home—every time my best friend sends me a link to a home just listed in her neighborhood I wish I could just fast forward. But knowing that I am taking steps to get us there is reassuring at least!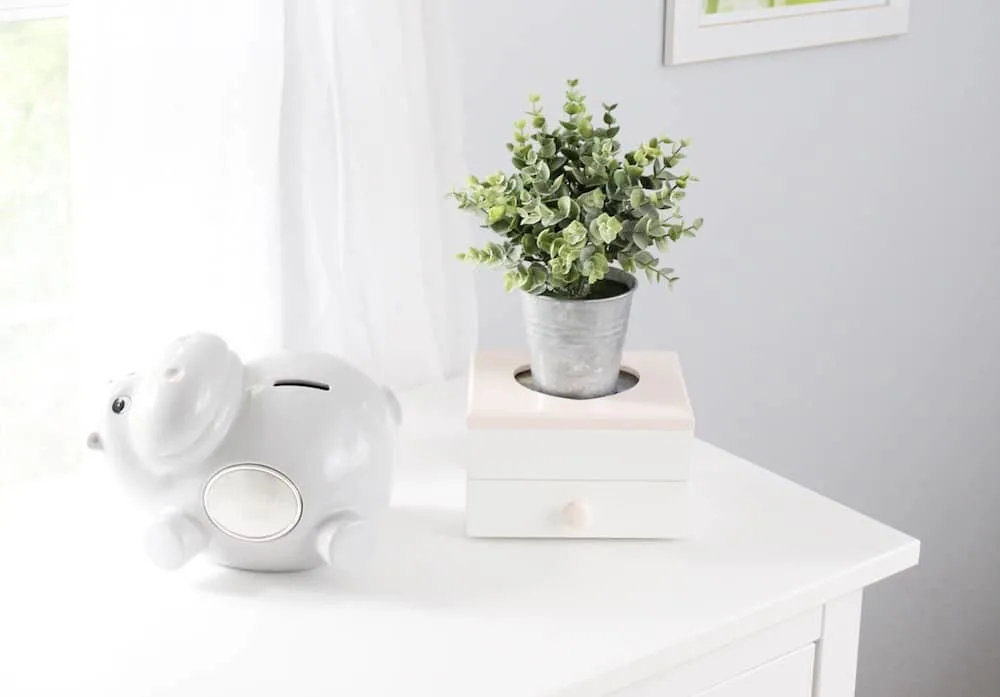 While it can seem like some people make the home buying process quick and easy, the truth is there are lots of us who have to work towards making financial goals a reality.
If you have a financial goal that depends on your credit, then consider getting a free consultation from CreditRepair.com to start working on your credit today.
Here's to making dream homes a reality!